11 delicious pizza scroll recipes that are kid-friendly too!
If you've been invited asked to bring a plate to share at an event, then why not try cooking up some pizza scrolls using our pizza scroll recipe?
28 Day Weight Loss Challenge member Alex Solomon says they're an easy, budget-friendly option that the kids will love too, especially with upcoming end of year parties.
Alex says, "Using the two ingredient pizza dough, you can make scrolls. The pizza scroll recipe takes 30 minutes to prep and cook. And the best thing is you can use whatever you have on hand to make a variety of different scrolls. You can even change the scrolls to be gluten free or vegetarian."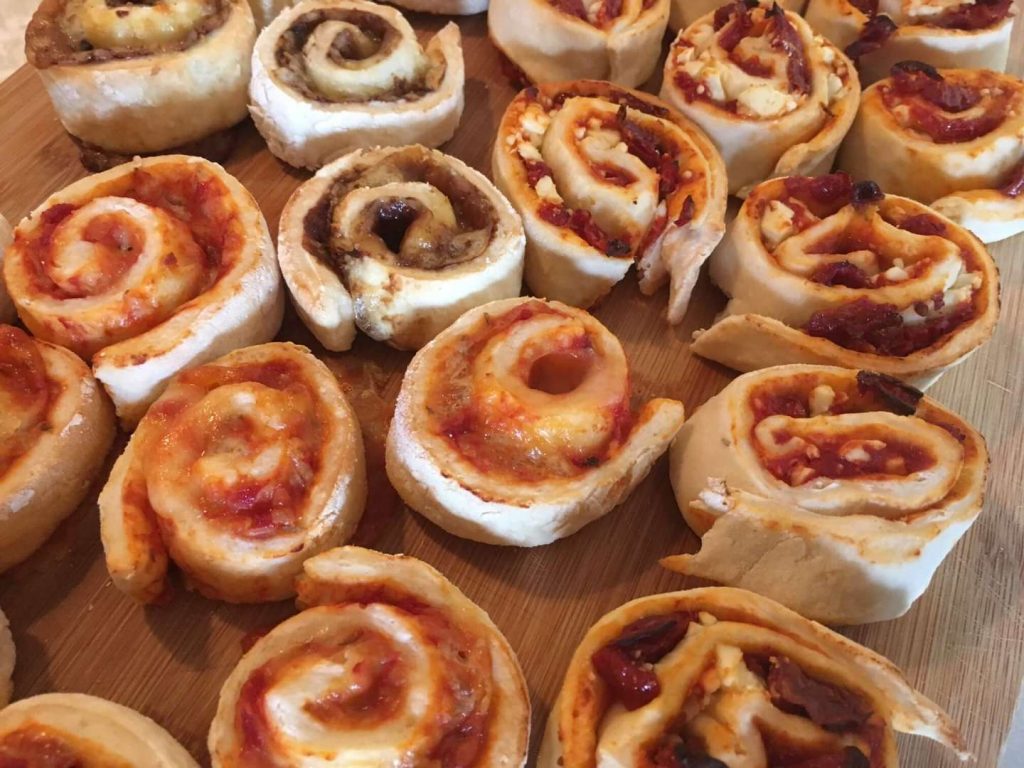 Making the dough
Once you've made the two ingredient pizza dough, here's what to do!
1. Using a floured rolling pin, roll the dough out to a rectangle (approx. 30 x 20 centimetres).
2. Spread the tomato paste over the dough and add your toppings.
3. Roll the dough up horizontally as tightly as possible, you'll end up with a long, sausage shape.
4. Slice it into 16 pieces using a sharp knife and arrange on the baking tray, cut side up, approximately 2 centimetres apart.
5. Bake for 10-15 minutes or until lightly golden.
11 pizza scroll fillings to try!
1. Tomato paste, pineapple, ham and cheese
2. Tomato paste, sun-dried tomato and feta (pictured below)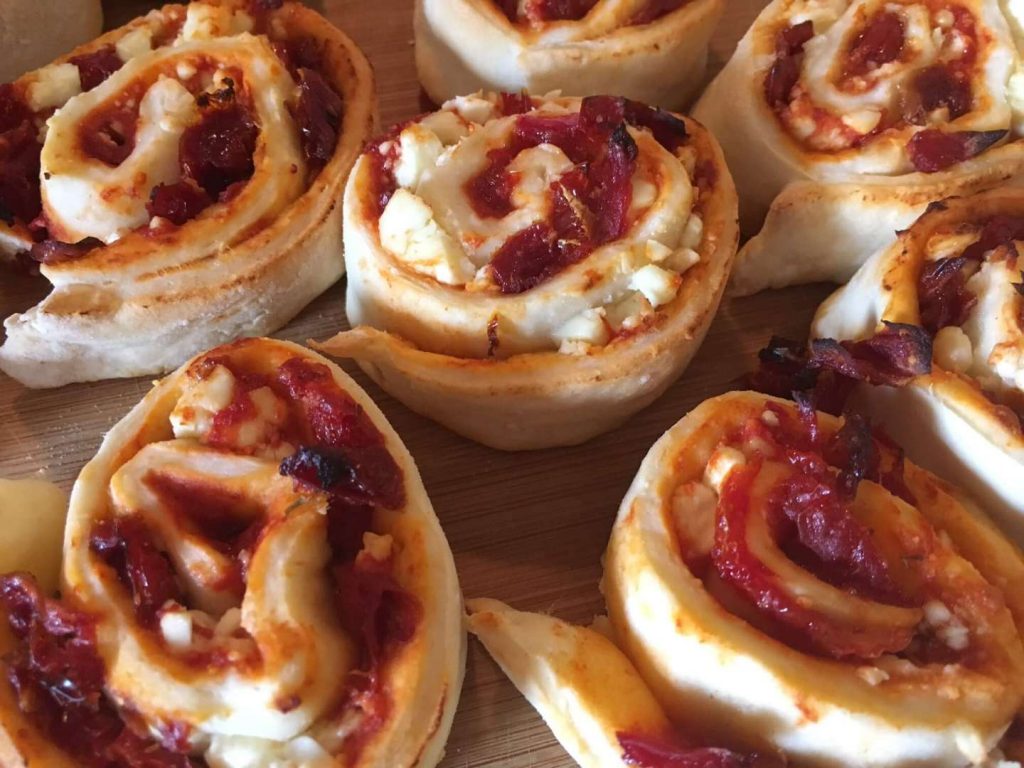 3. Spinach and feta
4. Tomato paste, basil and cheese (pictured below)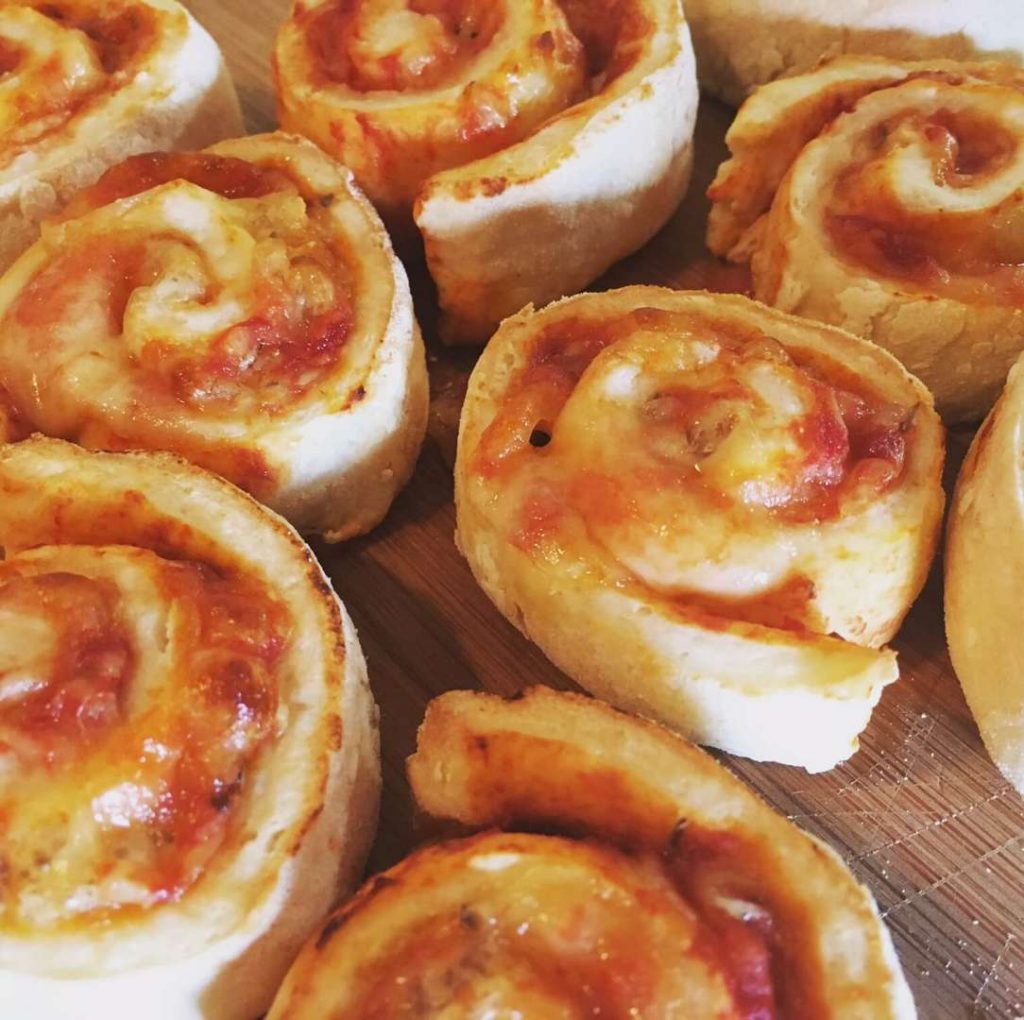 5. Sun-dried tomato, spinach and feta
6. Pesto and cheese
7. Vegemite and cheese (pictured below)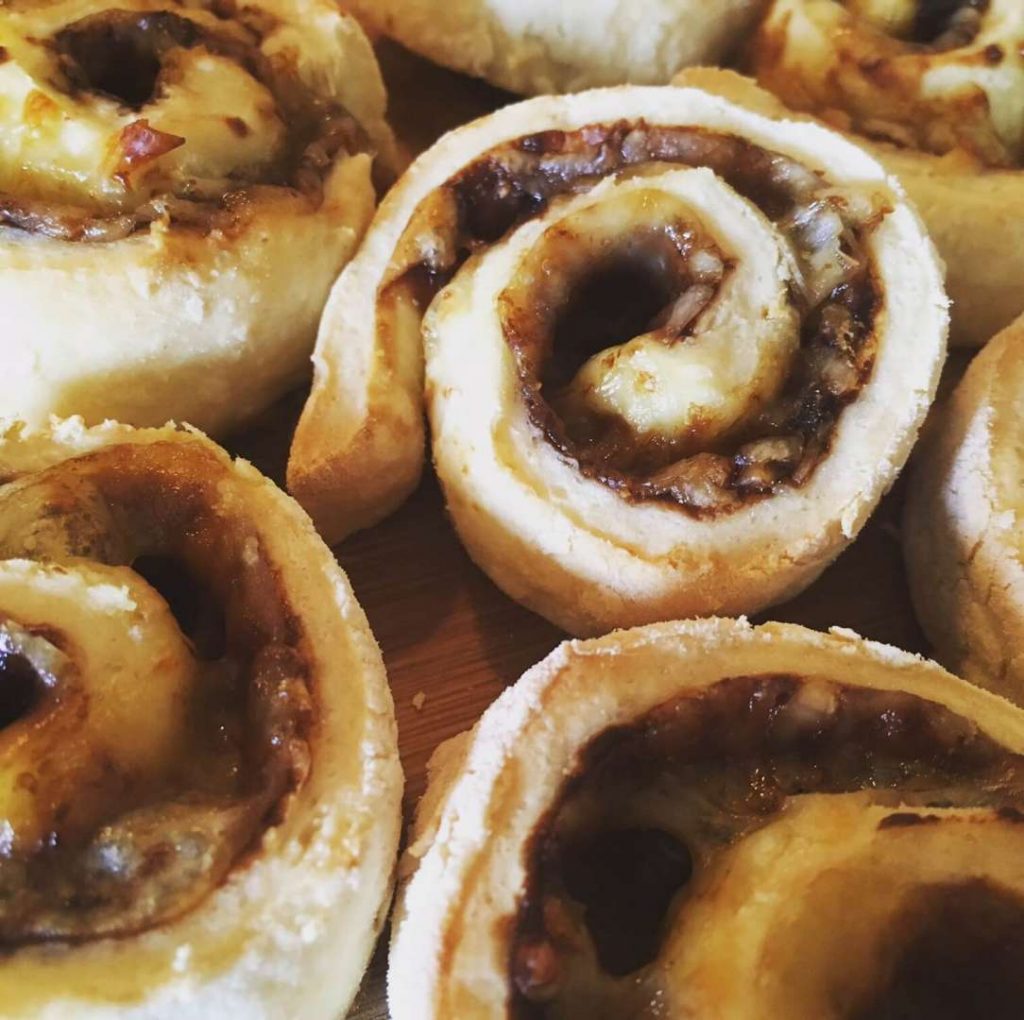 8. Tomato paste, ham and cheese
9. Tomato paste, bacon and cheese (pictured below)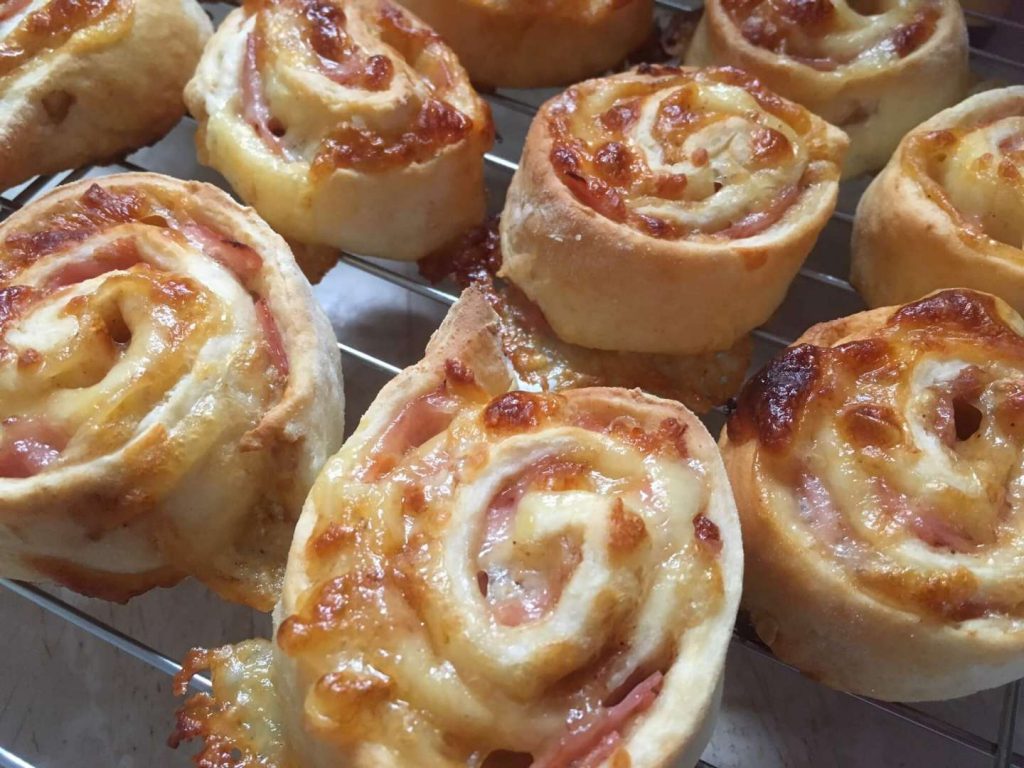 10. Chicken and sweet chilli
11. Salami and cheese
And if none of those suit you, be sure to check out our Veggie Pizza Scrolls recipe that's also a hit with the kids!
Delicious ideas Alex, thanks for sharing these tasty flavour combos!
Question is, which of these pizza scrolls will you try first?
Alex's weight loss transformation! 
Though she's lost an awesome 18kg and lost over 100cm from her body, Alex has goals for the upcoming school holidays.
Alex says, "In those 6 weeks I'm going to smash it. I'm going to do it for myself. I'm going to exercise and eat healthy and lose 5kgs!"
We have no doubt you'll have a happy and healthy six weeks, Alex, well done with all your achievements!
If you are inspired by Alex's before and after pics and want to take charge of your own health and weight – then join our 28 Day Weight Loss Challenge TODAY.
With more than 3,500 delicious (and healthy) recipes, 350 exercises & 24/7 support – the 28 Day Weight Loss Challenge is designed (and proven) to help busy mums like you lose weight!
Find out more about the Challenge HERE.