Watch how to PERFECT your Lava Mug Cake every time
Our Famous Mug Cake! It's the Chocolate Lava Microwave Cake from the 28 Day Weight Loss Challenge that the Healthy Mummy community absolutely LOVES!
And it's easy to see why. It takes just 2 minutes to cook! I repeat, it takes just 2 minutes to cook! It's the perfect option when you are really craving a decadent dessert to eat on the sofa in your PJs.
Get the recipe and watch how to make it below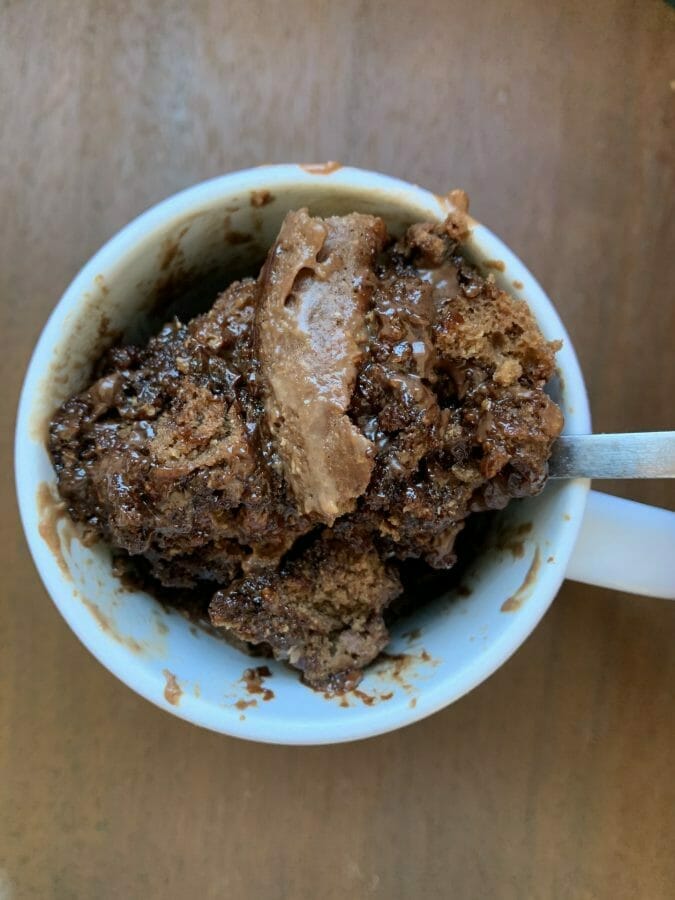 No Baking Required!
Nailing this recipe is ALL in the technique!! This is your go-to dessert when cravings take over and can be whipped up in 2 minutes using pantry staples. It's a great recipe for both adults and kids, you can even prep all the dry ingredients ready to go so when the cravings hit you can mix, pour, mix and cook!!
At just 20 cents a serve for something you most likely already have the ingredients for, we are totally sold on this mouth-watering, chocolatey dessert recipe that's only 268 calories!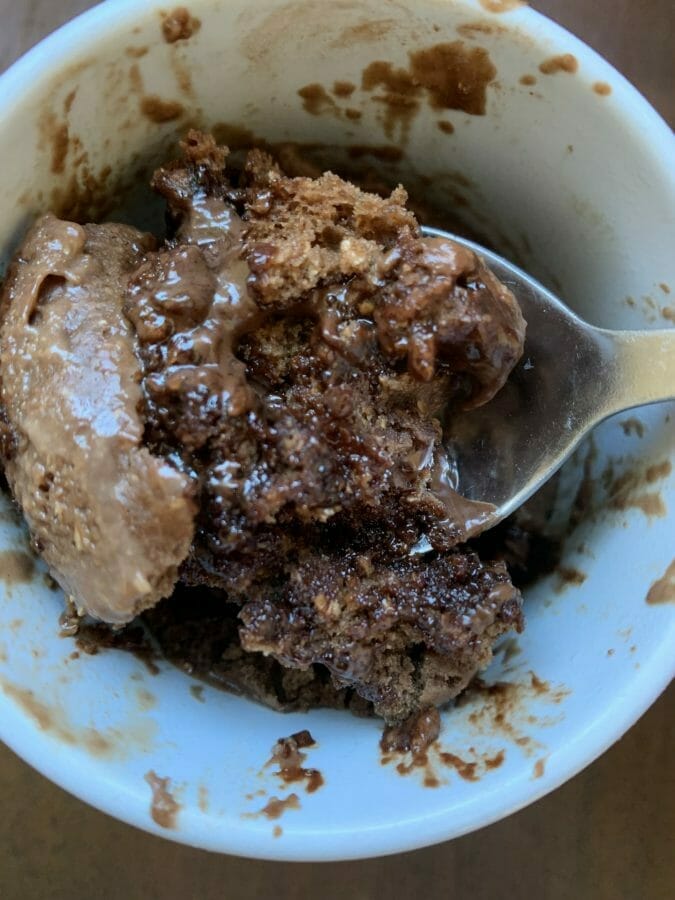 Ingredients:
¼ cup milk
¼ cup self-raising wholemeal flour
Pinch baking powder
1 tsp coconut sugar
2 tsp cacao
1 tbs choc chips
1tsp vanilla extract
Method:
First add your dry ingredients into the mug and mix THOROUGHLY with a fork until it is all one colour.
Add your wet ingredients and using a fork, fold the batter in on itself and then mix thoroughly almost in a whisk motion for atleast 30 seconds – making sure there is no dry ingredients left stuck to the bottom or side of your mug.
Pour in the choc chips and using the end of your fork gently fold them into the middle of the mug cake batter (this forms the lava center)
Pop in the microwave for 50 seconds, depending on your microwave it may need another 10-20 seconds! Don't overcook or it becomes bitter
Watch how to Make it Here
Want more Healthy recipes like this Chocolate Lava Cake Recipe? Check out the 28 Day Weight Loss Challenge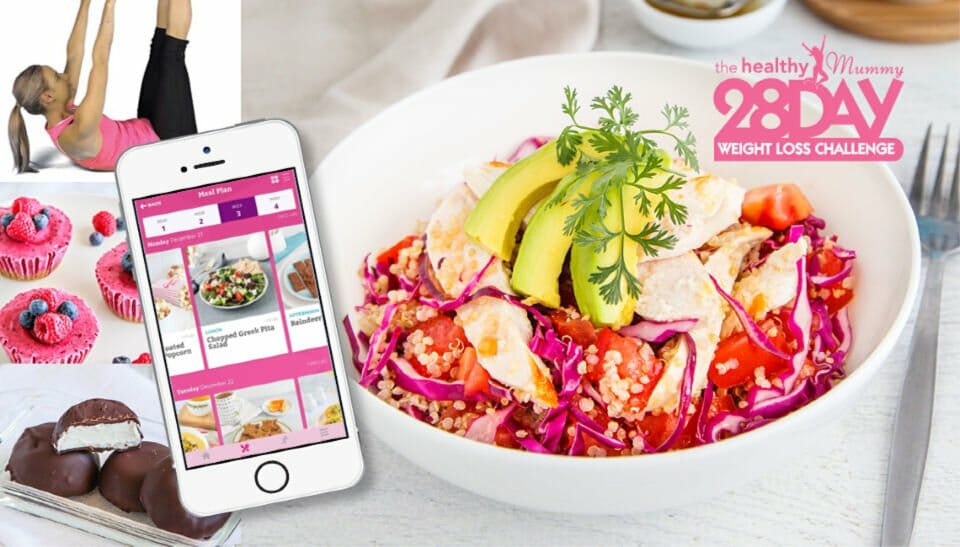 This recipe from our  28 Day Weight Loss Challenge and is a yummy example of just SOME of the delicious, healthy and easy to make snacks and meals you can tuck in to.  
With over 4,500 recipes to choose from our 28 Day Weight Loss Challenge helps you eat well (and deliciously) with ease and while losing weight Start your Healthy Mummy Journey Today.
You can learn more about our Challenge HERE.