12 AWESOME kitchen hacks that will actually change your life!
Want to take your kitchen skills to the next level AND save time in the kitchen? Then you need to check out these AMAZING food hacks!
Want to take your kitchen skills to the next level? Then you need to check out these AMAZING food hacks – they're serious game changers!
You could even try using these hacks during your next meal prep for your eating plan on the 28 Day Weight Loss Challenge! Think of the extra time you could save!
Check out 12 of the most AWESOME kitchen hacks below. They will actually change your life!
12 INCREDIBLE kitchen hacks that will actually change your life!
1. Boil eggs in the oven
We LOVE this hack by Healthy Mummy community member Nikola Green!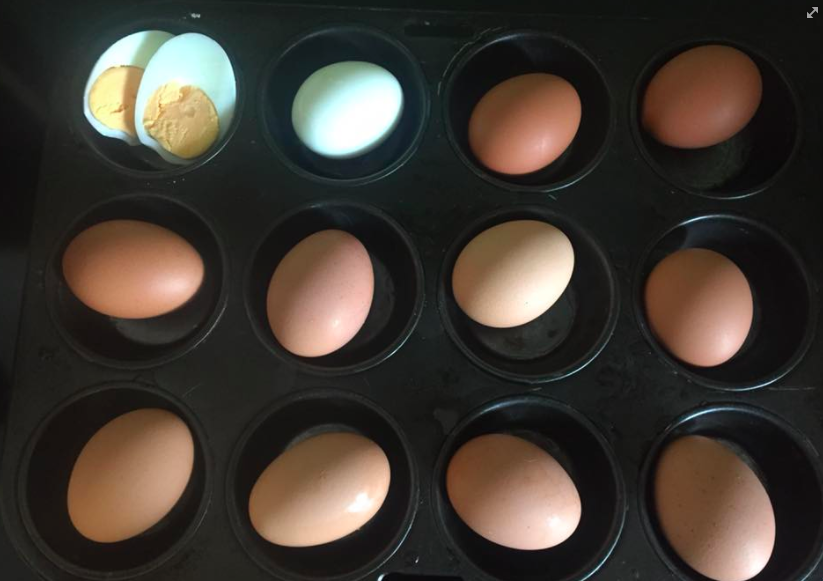 "Place your eggs in a muffin tray and pop into an oven of 160c for 30 mins," she says.
"Once ready place into ice cold water, I had 6-8 ice cubes in the bowl. This makes them easy to peel. The fresher the eggs the easier to peel too. It worked perfectly!"
Genius! Way to go Nikola!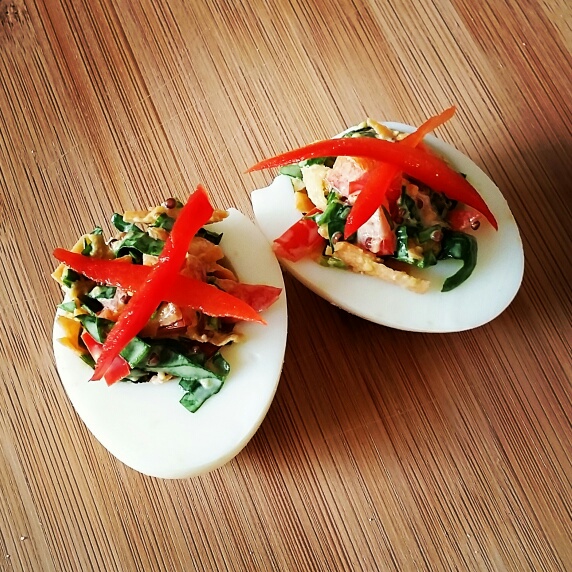 You'll need boiled eggs for our Salad Egg Cups recipe.
2. Spray guacamole to preserve it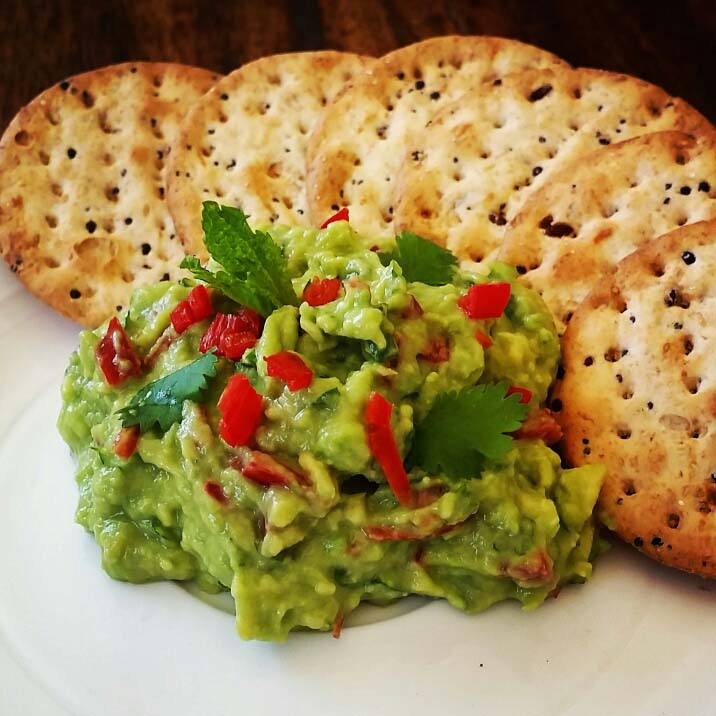 Want to stop your guac going brown? Easy! Just spray it with some cooking oil. This acts as a barrier between the yummy green dip and the oxygen, which eats away at it and causes it to go discoloured!
Check out these 10 healthy ideas for avocado.
3. Cut your lime differently to get more juice out of it
Apparently, you can get so much more juice – almost triple the amount – with this simple hack! A reddit user called regularoldballoon shared an image that showed a different way of cutting the green fruit.
This box of limes recommends a different way of cutting fruit. from mildlyinteresting
It suggests making cuts on all four sides of the lime, leaving the centre untouched.
This way, you'll be able to squeeze each four sides and can also get some drops from the core.
4. Ripen an avocado in 10 minutes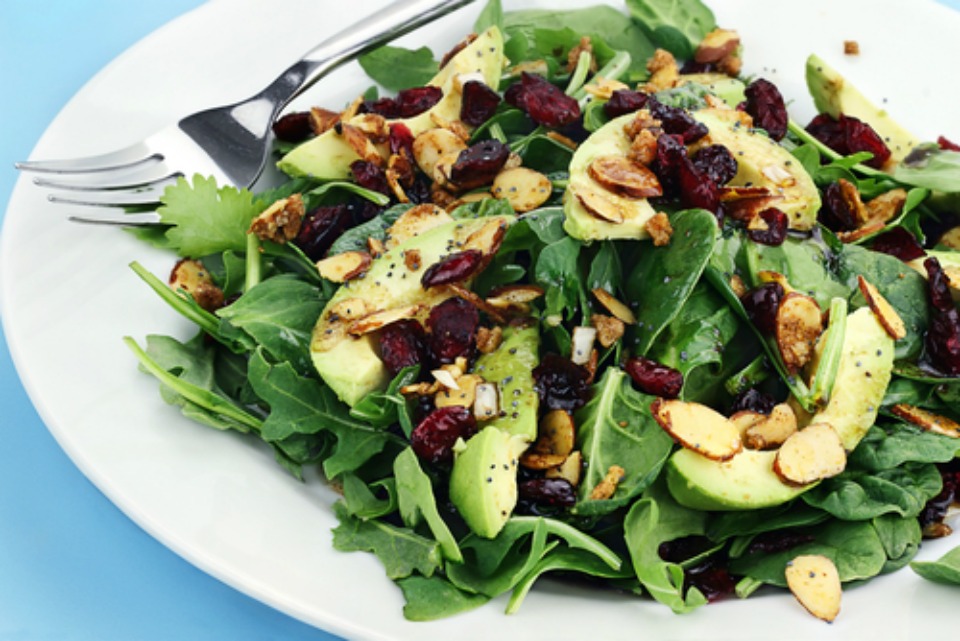 All you need is an unripe avocado, some tin foil, a baking sheet, an oven and ten minutes to spare. Preheat the oven to 200 degrees, wrap your avo in tin foil, place it on the baking sheet and just pop the sheet in the oven and wait ten minutes. So easy!
We love avocados with fresh rocket, coriander and almond salad. (Recipe pic above)
5. Turn fruit into jam in minutes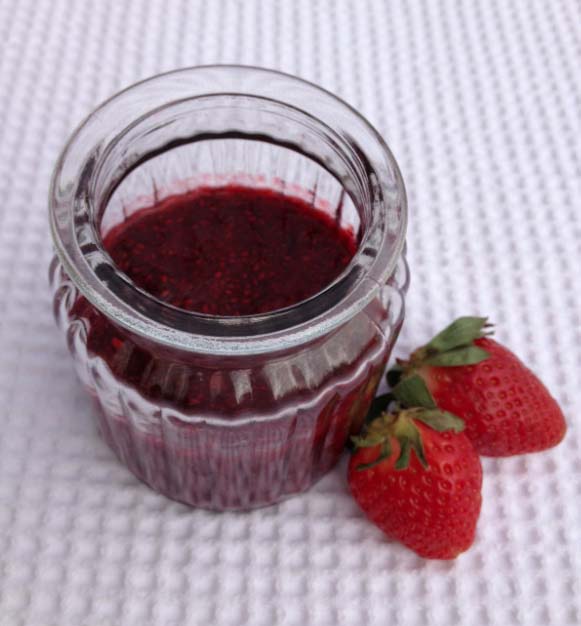 Fancy some jam on your toast, but discovered you've got none in your cupboard?
If you've got fresh strawberries to spare then you can simply bypass the fermenting part of the jam process and whip up your own spread in roughly two minutes! All you need to do is mash up the strawberries and mix in honey or Nativa – and voila, jam for your breakfast in an instant.
Check out our delicious recipe for Chia Berry Jam.
6. Peel an egg in 10 seconds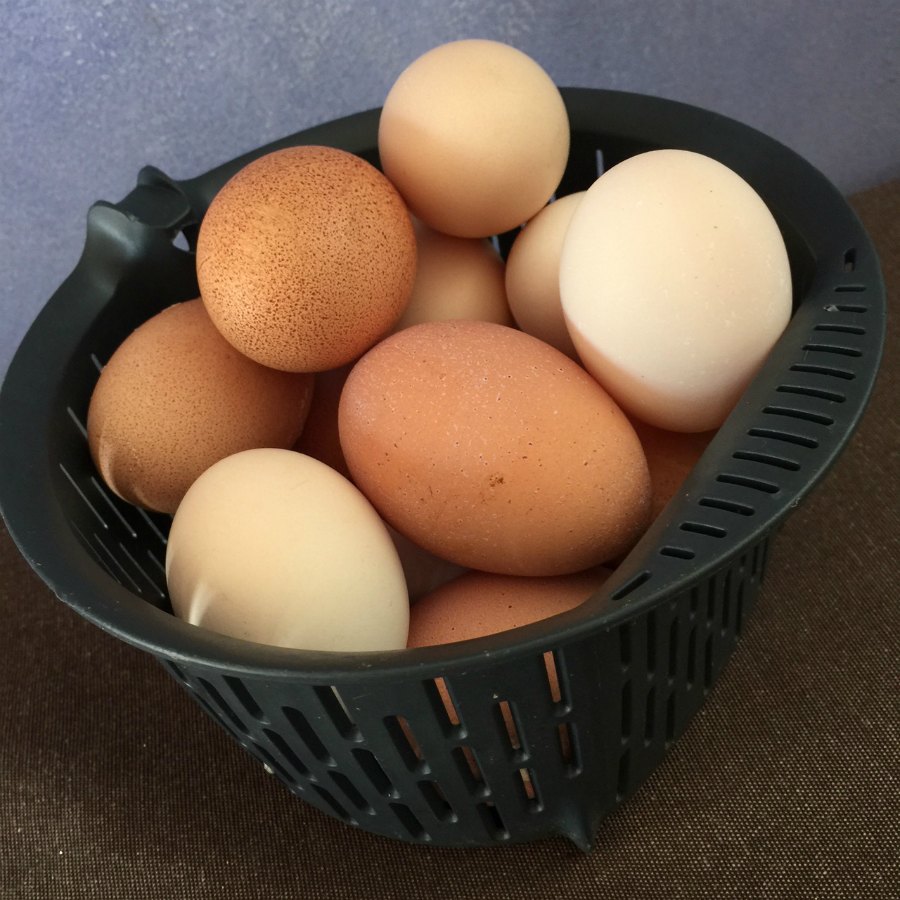 Fed up of standing over the bin while peeling your hard boiled eggs which are annoyingly stuck to the shell? Well, we know how to change your life! All you need is a plastic tupperware container, cold water and of course your eggs.
Place the eggs into the container and fill it halfway with cold water. Then seal the container, shake vigorously for 10 seconds, then pour the water out and watch the shells slide off.
7. Stop bananas turning brown
wrap the crown of a bunch of banana's in cling film to keep them for 3-5 days longer. pic.twitter.com/2tFaOLuhun

— snack hacks (@snackhacks) August 13, 2013
As bananas as it sounds (pun intended), you can actually save your yellow fruit from going brown by wrapping up the stumps with foil or clingfilm.
Check out this video on how to preserve your bananas:
Try our yummy chocolate banana loaf with frosting recipe. 
8. Cut up a watermelon
This simple yet brilliant technique will change the way you cut your watermelon forever!
The sweet-tasting red fruit can be a tad tedious to cut up. All you need to do is cut the watermelon into quarters and then take each wedge and cut along. Then cut slices rind without going all the way down to the bottom, and then again length ways.
Then pour the watermelon into a large bowl and you'll be left with small edible cubes.
You'll need watermelon cubes to make our Healthy Mummy Fruity Tutti smoothie.
9. Peel a kiwi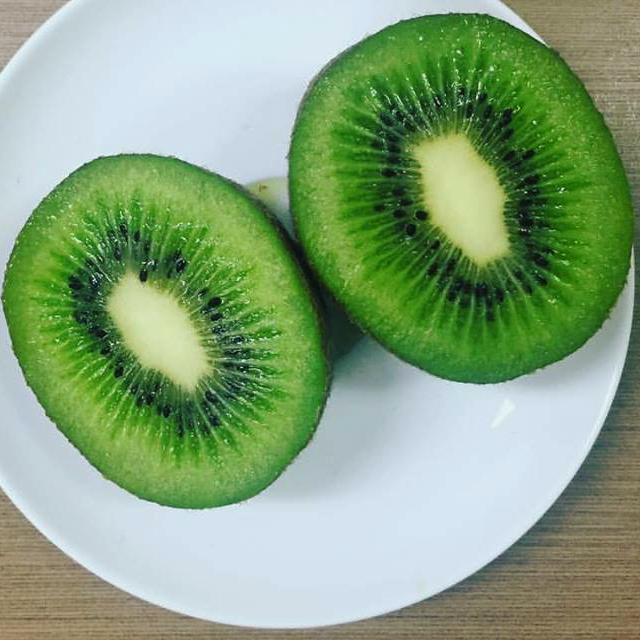 An easy and less messy way to eat a kiwi is to cut off both of the ends then use a teaspoon to scoop out the middle. This way you can cut it up to add to a fruit salad or add it into our delicious Kiwi Buzz Smoothie.
You could always slice off one end and eat the middle bit out with a spoon like a yoghurt too.
10. Make baking powder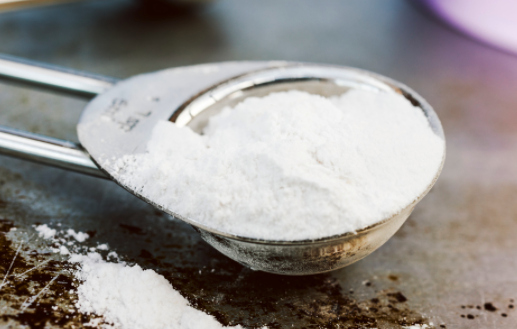 Planning on making a cake but you don't have any baking powder? You could always make your own!
All you need to do is mix together two parts cream of tartar and one part baking soda and then add water. Instant baking powder in seconds.
11. Cut a cake to make it go further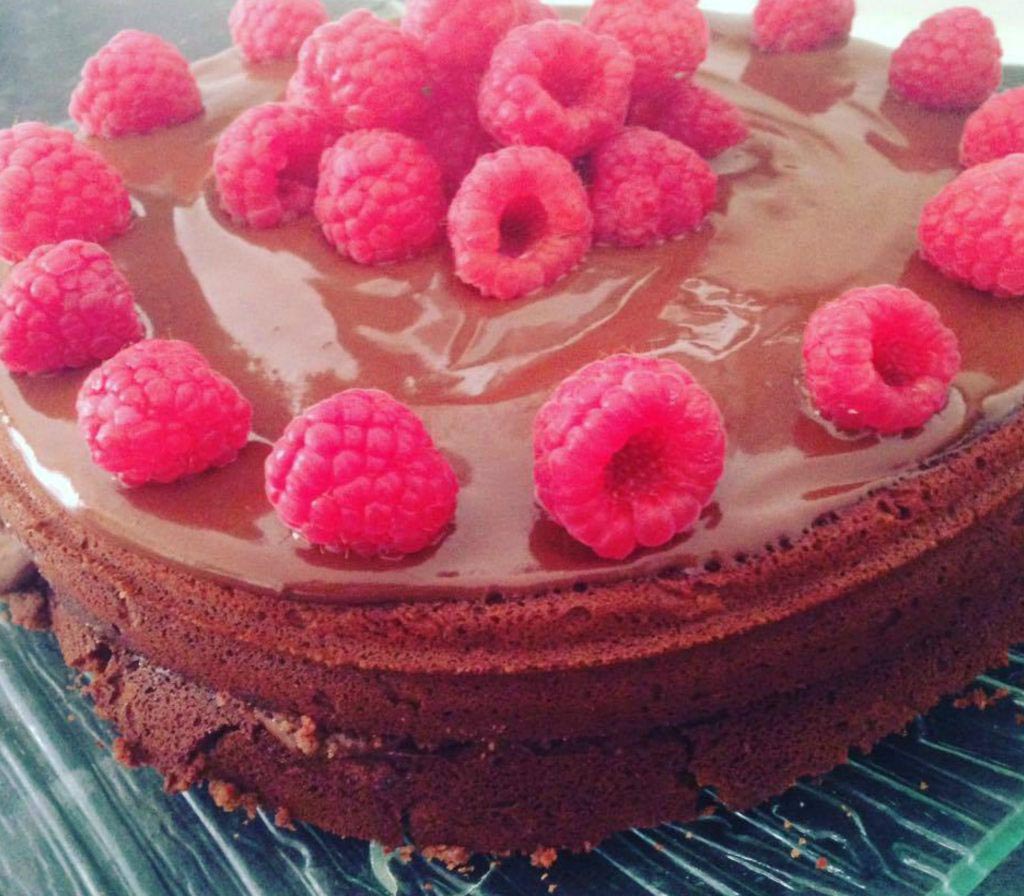 Did you know you can make a healthy chocolate cake using zucchinis? Check out it out here.
Mathematician Alex Bellos has a unique way of cutting a cake in order to make it go further and preserve any leftovers. Check out the below Youtube video.
12. Make your own yoghurt popsicles
Quick frozen treat: Cut a slit in the top of an indiv-sized yoghurt, add a popsicle stick and freeze (via @byjillee) pic.twitter.com/24bfw5WxNL

— MyKitchenSA (@MyKitchenSA) November 23, 2014
You don't need a mould for this one. Simply cut a slit in the top of a yoghurt tub and put a popsicle stick in and then freeze it. After a couple of hours in the freezer, take the frozen yoghurts out, take off the top wrapping and pull out of the tub. Easy and healthy yoghurt popsicles without a mould.
Looking for a frozen yoghurt recipe? Try our Healthy Frozen Yoghurt, Raspberry and Chocolate Bites.
Join the 28 Day Weight Loss Challenge for over 4,000 quick and easy healthy recipes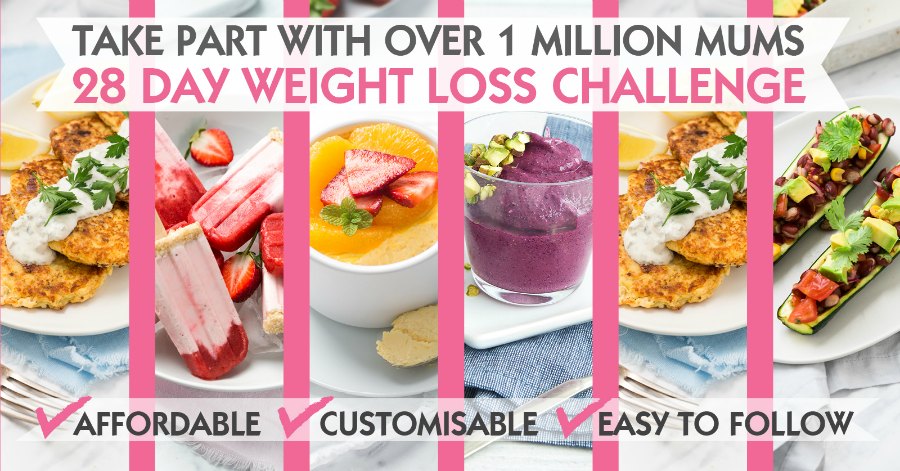 If you're keen to make the change and improve your health, join the thousands of other mums doing the Healthy Mummy 28 Day Weight Loss Challenge.
Our breastfeeding-friendly, affordable and fully customisable meal and exercise plans are made especially for Mums.
Plus with our new and improved app, you can now choose from budget, higher calorie and vegetarian meal plans as well as record your activity levels – it can even sync with your Fitbit.
Learn more about the Healthy Mummy 28 Day Weight Loss Challenge here.