Chocolate Banana Loaf With Frosting
At The Healthy Mummy, we LOVE to create healthy versions of foods that you can enjoy without excessive amounts of calories in every serve.
And on our 28 Day Weight Loss Challenge, we have thousands of healthy recipes which show you that healthy foods for you AND your family don't have to be boring. We will show how you can be healthy, lose weight and still have treats and eat tasty foods.
And this yummy Chocolate Banana Loaf is a FAB treat to make for the whole family and is a healthy version to make versus a store bought one – we hope you love it.
And you can check out all about the 28 Day Weight Loss Challenge which 10,000's of mums do every month here – new rounds start every month!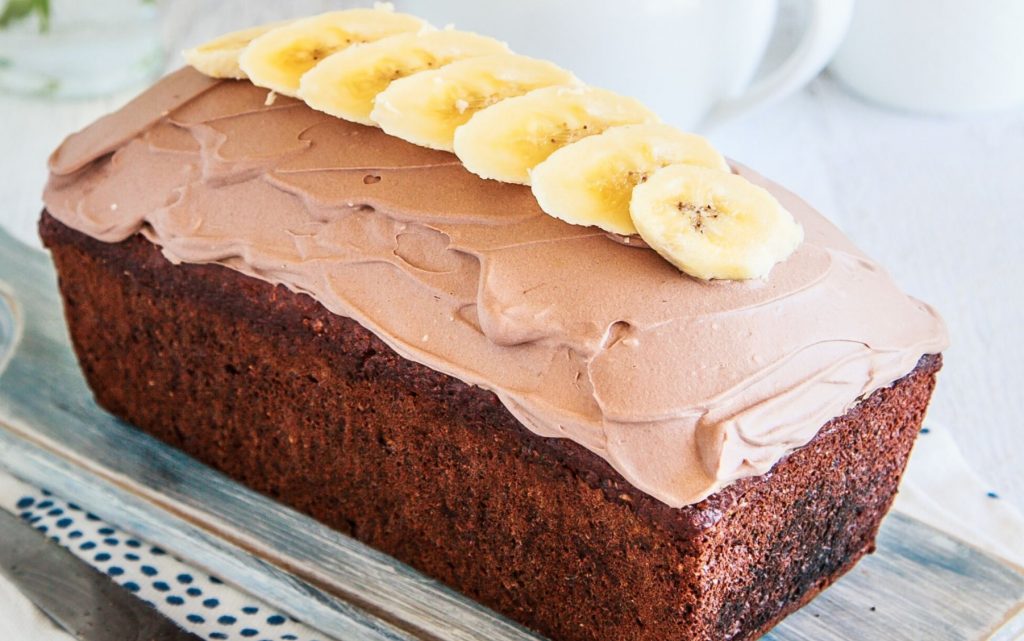 Ingredients
½ cup honey
7 tbsp butter or coconut oil
3 medium-sized ripe bananas
2 cups wholemeal self-raising flour
1 ½ tsp baking soda
1 /3 cup cacao powder
½ cup chopped walnuts
1 tsp cinnamon
¼ cup milk
2 eggs (room temperature), beaten
Frosting
400ml coconut cream, chilled overnight
2 tbsp cacao powder
2 tbsp pure maple syrup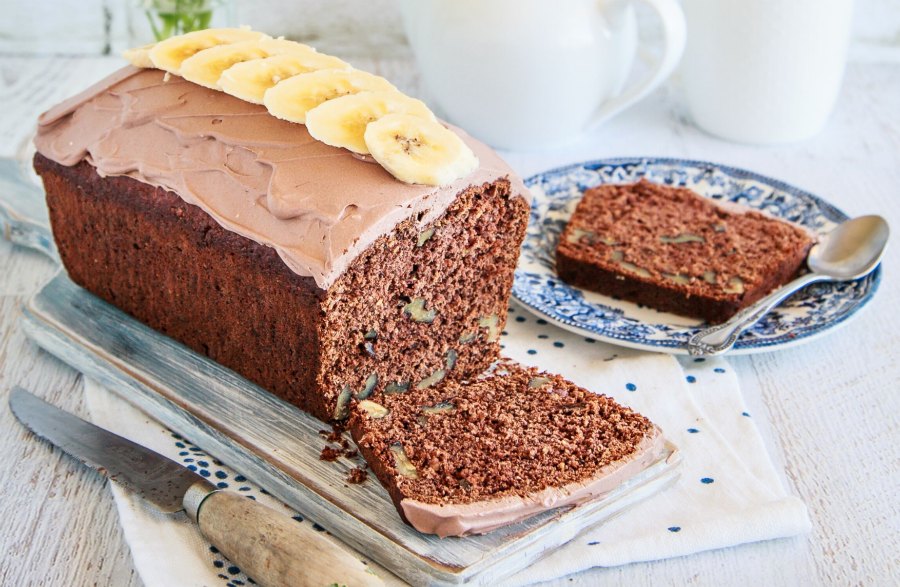 Method
Preheat oven to 170°C. Grease and line a loaf tin.
In a small saucepan over a low heat, melt honey and butter (or coconut oil). Set aside to cool slightly.
Mash bananas and set aside.
Place flour, baking soda, cacao, walnuts and cinnamon in a large bowl and whisk thoroughly. Make a well in the centre. Add milk and bananas to honey mixture and stir to combine. Pour into dry ingredients and mix well. Add eggs and mix thoroughly.
Pour into prepared tin and bake for 40 minutes or until a skewer inserted in the centre comes out clean. Allow to cool in tin for a few minutes before turning out onto a wire rack.
 To make frosting, scoop out the thick coconut cream from the top of the can (leave the thinner liquid in the bottom). Whisk cream with cacao and maple syrup until smooth. Spread over loaf to serve. And don't forget to check these delicious cob loaf recipes!
NUTRITION INFO: FAT: 10.3G SATURATED FAT: 5.5G CARBOHYDRATE: 37.2G PROTEIN: 5.9G SUGAR: 17.5G FIBRE: 4.5G
SERVES 12
CALORIES PER SERVE: 318 (1331KJ)
And you can check out all about the 28 Day Challenge which 10,000's of mums do every month here