13 EASY tips to shed that unwanted weight!
Cooler weather is like a signal to bunker down and nurture yourself, which is great! For many of us it's a time where we eat a little more heavy food and spend less time exercising and as the warmer weather approaches we find ourselves carrying a little more weight and feeling a little less fit!
There is lots of discussion and so many reasons as to why this happens, but don't worry as here at The Healthy Mummy we've got you covered with 13 simple ways to smash your weight loss and fitness goals right now.
Here's 13 tips for ramping up your fitness and shedding your unwanted weight!
1. Drink more water to turn up your metabolism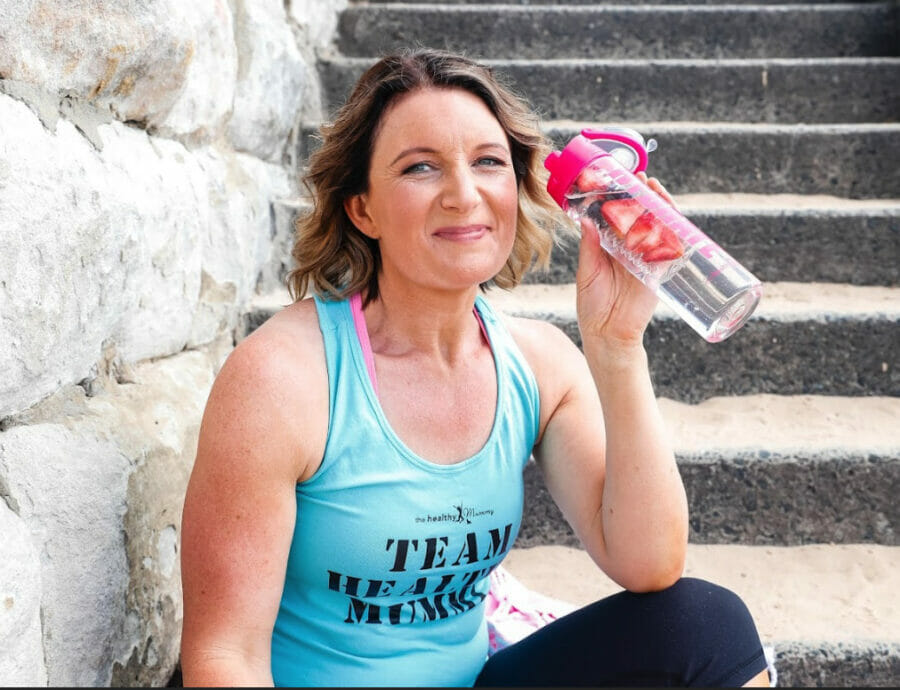 Make sure you're drinking as much water as you can. We often mistake thirst pangs for hunger pangs. By drinking between six to eight cups of water each day, you'll not only curb the cravings but help kickstart your metabolism.
2. Watch your portions to ensure you are having enough, but not too much!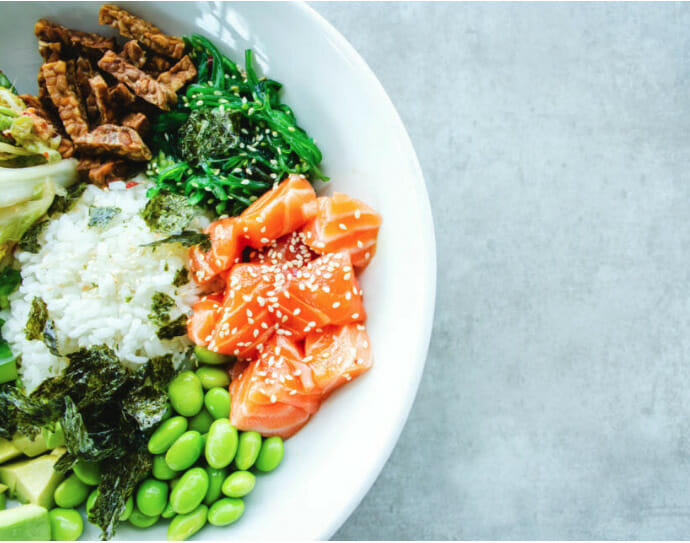 Portion control is one of the most important factors in weight loss. If you eat just the right amount of food, you'll strike a balance and you'll be able to lose weight.
If you eat too much food, you'll gain weight – and if you eat too little (which many women do because they think it will boost weight loss), you could plateau or actually gain weight and you run the risk of becoming malnourished.
3. Ditch the car as walking is a great way to exercise!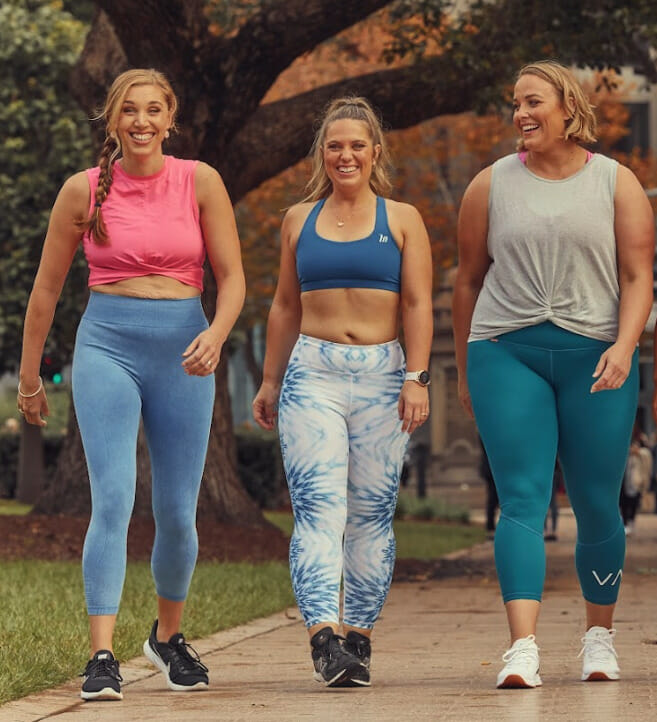 The best way to start exercising is to start off by walking. And the easiest way to do this is to try walking to your destination instead of jumping in the car.
Start off slowly with this one and commit to just 10 minutes of walking per day for your first few days. Often, you will find that once you start moving you will feel like going for longer.
4. Add veggies in place of pasta and rice, you'll love the extra flavour!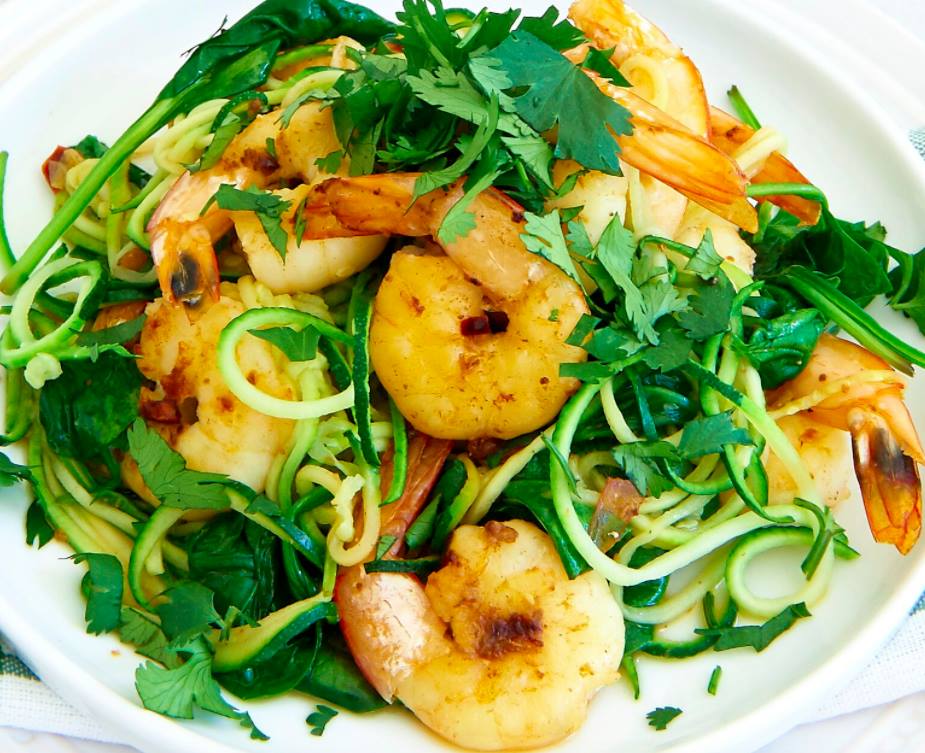 Cutting out starchy pasta, which is also heavy, is a great way to lose calories from your meal.
There are around 392 calories in one serving of pasta. But you don't have to say goodbye to your fave spag bol meals – why not try them zucchini spirals instead?
You can also use cauliflower instead of potatoes for mash or even your pizza base!
Check out our yummy Garlic Chilli Prawn zoodle recipe on The Healthy Mummy app.
5. Choose lean meat to increase your protein intake!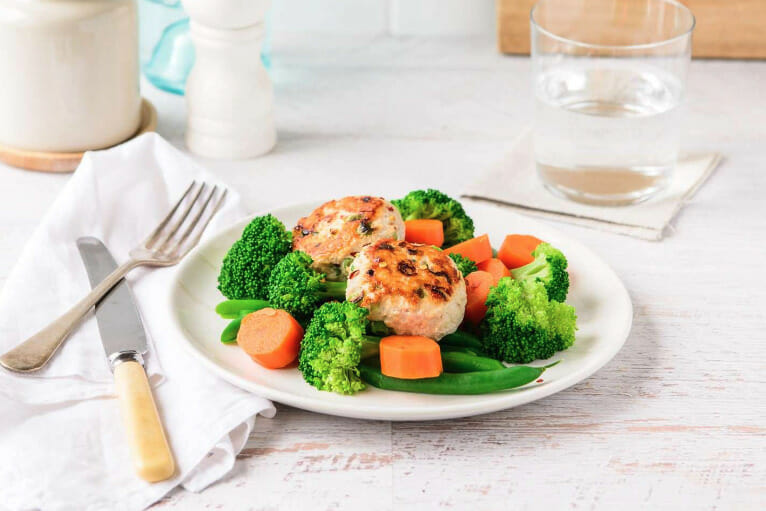 Try having more meals with white meat. But you don't have to ditch your shepherd's pies and chilli con carne, as you can use turkey mince instead of beef.
Go for chicken mince for a leaner source of protein and a flavour that the whole family will love. Try our Chicken rissoles and veggies as a tasty, healthy and budget friendly alternative to beef mince.
6. Cut out your cappuccinos to cut the calories!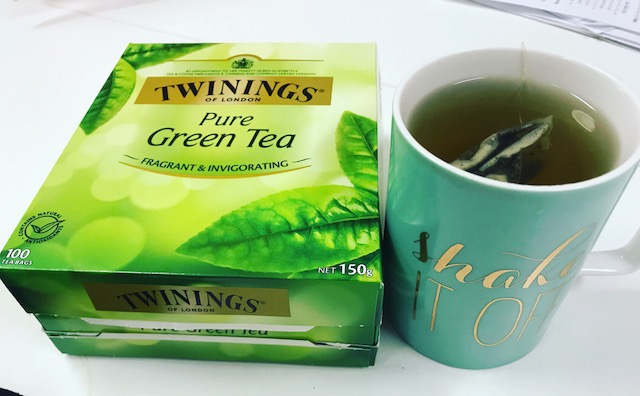 A cup of cappuccino contains 150 calories, whereas a cup of white tea is only 3 calories. If you still want caffeine as a pick-me-up in the morning, try swapping your coffee for white tea.
Maybe later down the line, you could try swapping white tea for calorie-free peppermint or green tea which are packed full of antioxidants and act as an appetite suppressant?
7. Say 'so long' to certain cereals
Heavily processed cereal is filled with refined sugars leaving your blood sugar levels to spike.
Swapping cereals for oats, which are digested more slowly than refined grains have a gentler effect on blood sugar and insulin, keeping hunger at bay.
A great way to start of your morning, oats are full of fibre and since fibre slows digestion, you're less likely to feel hungry straight after breakfast (we've all been there).
8. Take the stairs instead of the lift!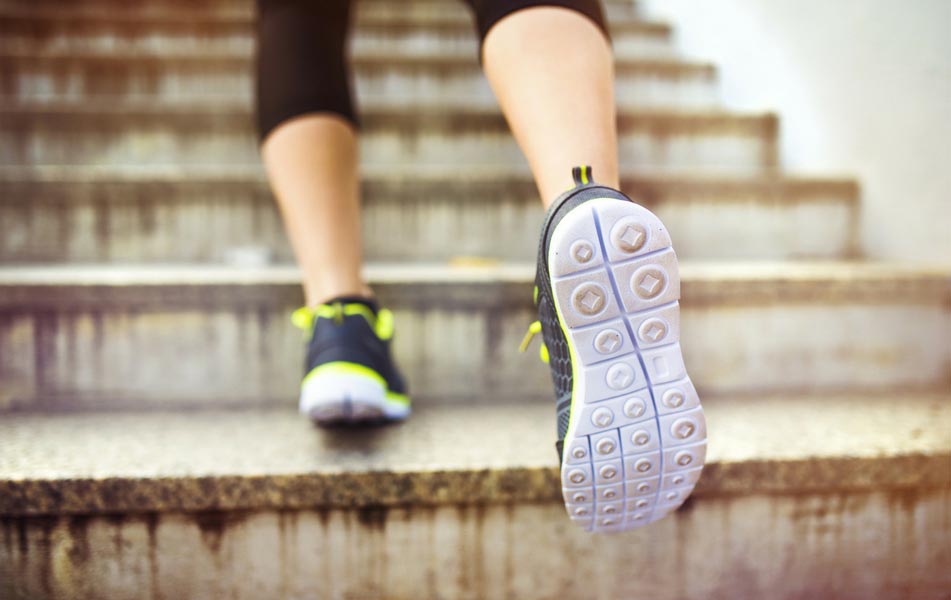 If there's a choice between taking the lift or walking up the stairs, then go for the latter option. Adding a few minutes of stair climbing per day can help you burn those extra calories.
What's more, walking up a flight of stairs or two can also help strengthen your glutes as well.
9. Change up your exercise to stay motivated …….. there's so many to chose from!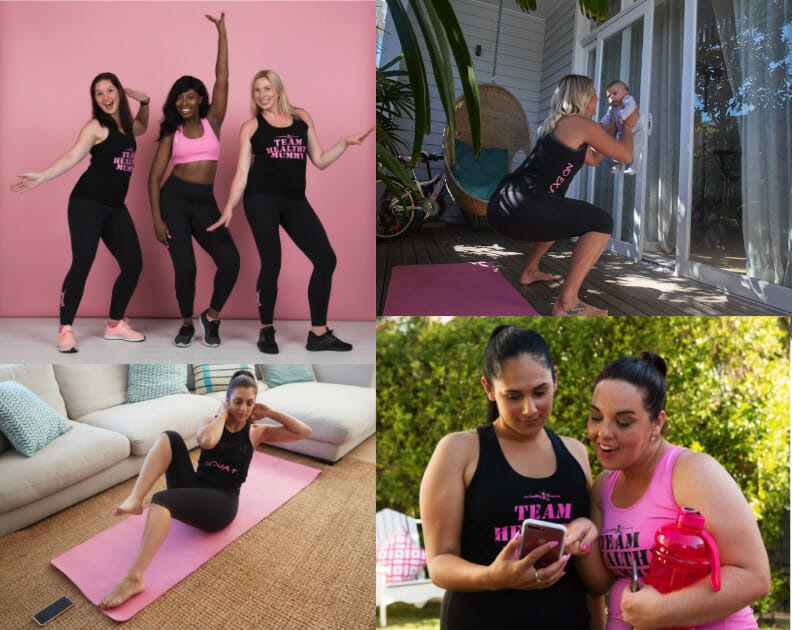 It can get boring very quickly doing the same workout routine day in and day out. A great way to stay motivated is to change up your workouts to keep things interesting!
The Healthy Mummy app offers you 600+ exercise options that you can do in the comfort of your lounge room or even your back garden. You will find so many options, for all fitness levels and preferences ranging from Hiit, Stronger, Dancefit, Yoga, Pilates, Boxing and so many more.
Why not make today the day to try something new!
10. Set small achievable goals and reward yourself!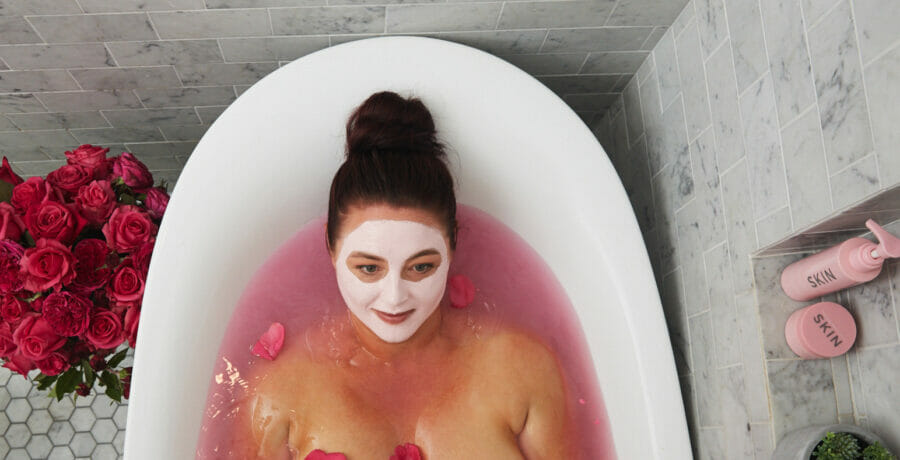 Setting small achievable goals is a great way to stay motivated on any health and fitness journey, but it's even better when we set ourselves a goal and a reward for achieving it.
For instance, when you are doing the 28 Day Challenge set yourself a goal to lose 4kg and when you do, reward yourself with some lovely self care like a facial or massage or have a night out with friends, so you take the time to appreciate and recognise your hard work.
11. Swap out high fat cream and butter for delicious greek yogurt!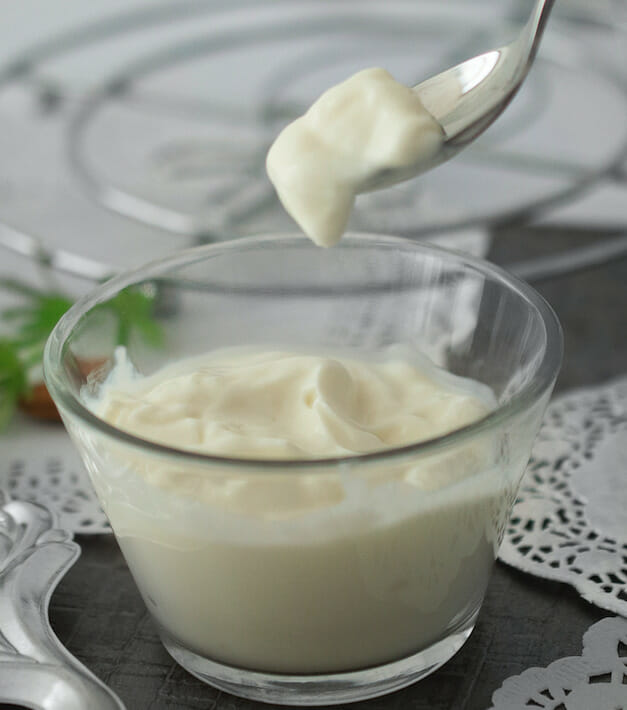 If your favourite recipe asks for you to use sour cream, cream or butter then do not fret, the healthier alternative is plain yoghurt!
Honestly, you will hardly notice the difference if you start dolloping fat-free Greek yoghurt on top of your soup or curry.
Full fat sour cream has a huge 21g of fat and 214 calories per 100g, whereas 0% fat Greek yoghurt has 0g of fat and only 65 calories.
12. Meal prepping helps you plan but importantly saves $$ and time!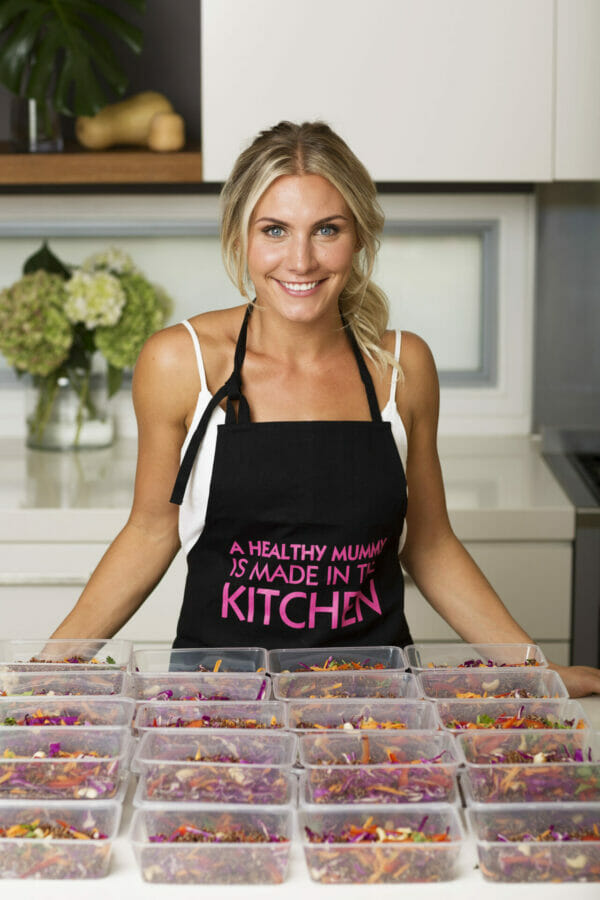 There are so many great ways to stay on track with healthy eating, but perhaps the most effective is to meal prep ahead of time. Not only does it save you time and money, but it also allows you to take the stress out of knowing what to cook at the end of a long day!
Check out these practical tips from our Meal prep mums to help you plan and make everyday easier.
13. Join the 28 Day Weight Loss Challenge and smash your goals!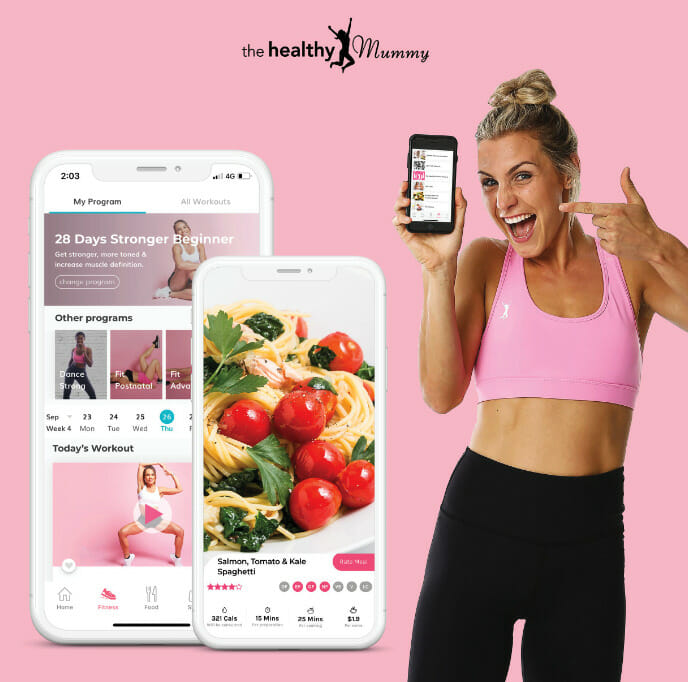 Are you ready to become a Healthy Mummy?
Lose weight, improve your energy and fitness join 100,000's of real mums in our 28 Day Weight Loss Challenge .
Remember, it's all about YOU and your personal journey, but we are here to support, guide and encourage you to reach your health and fitness goals! For inspiration from real mums checkout our online community