30kg weight loss in 12 months. Mum says "The Healthy Mummy has transformed my life"
What a difference 12 months makes! Especially when it comes to committing to The Healthy Mummy 28 Day Weight Loss Challenges.
That's the sentiment of Mum-of-five Hannah Pech who has lost a massive 30kgs in just 12 months and couldn't be happier.
See her amazing transformation below and the countless ways her life has changed since becoming a Healthy Mummy mum.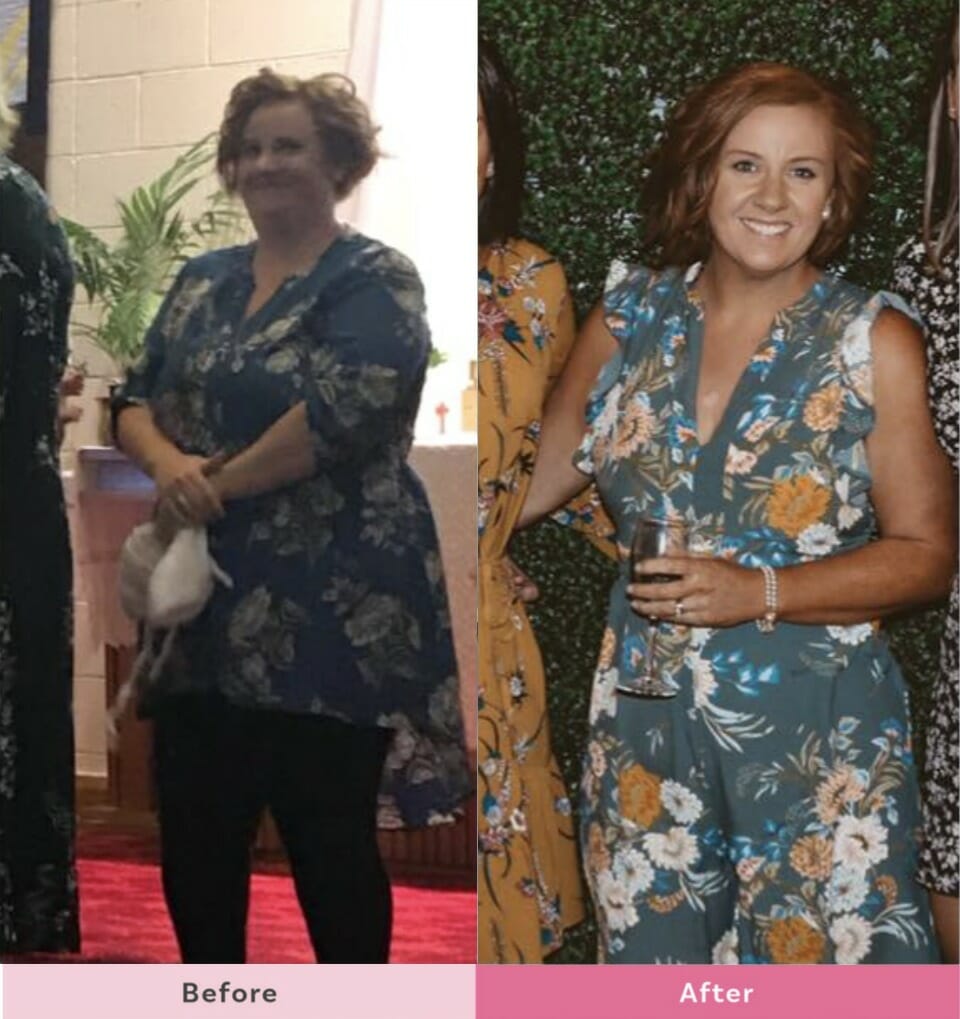 Weight loss with The Healthy Mummy
Mum-of-five Hannah has been following The Healthy Mummy 28 Day Weight Loss Challenges for 12 months and is only 5kg from her goal weight.
She says "I started The Healthy Mummy to better myself. Not for anyone but me.
I've gained so much but what my family has gained is even more!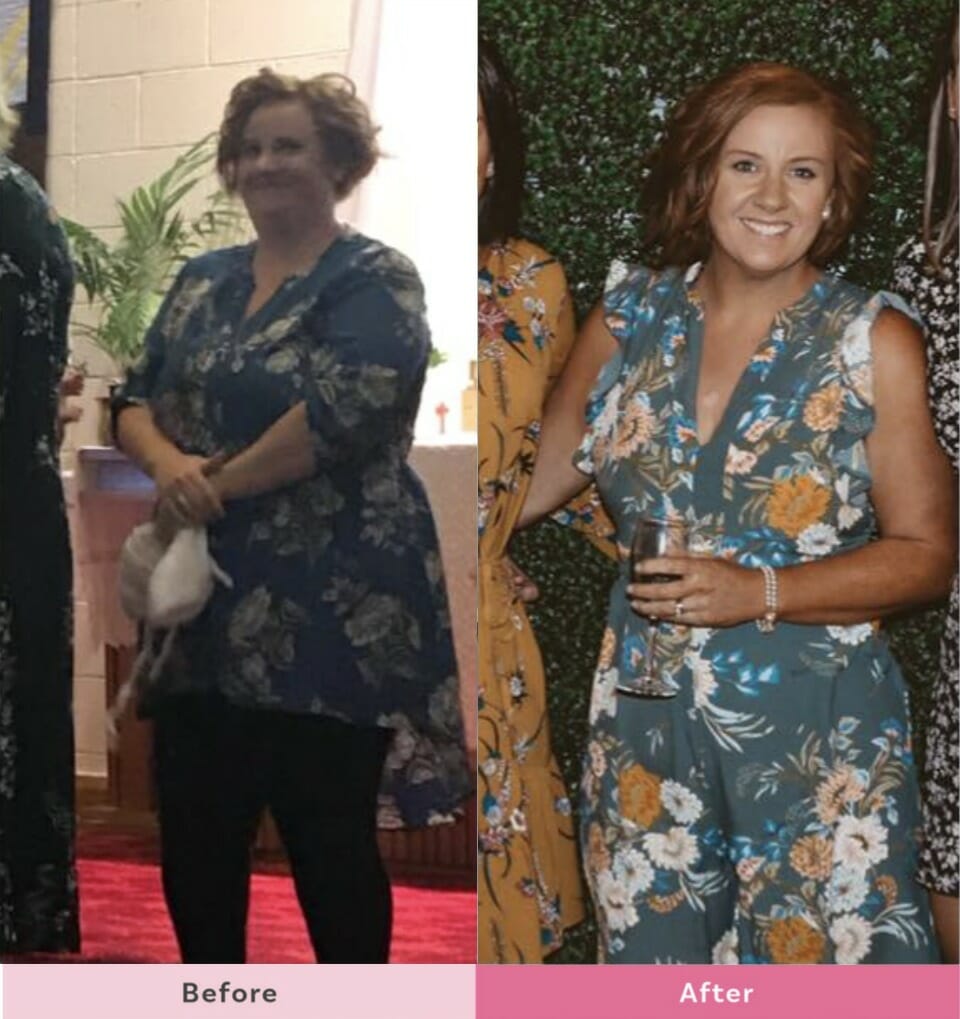 Exactly 12 months between photos.
The first photo on the left was from my twins' christening when they were 4 months old.
2 weeks later I started my Healthy Mummy journey.
I hid behind the excuse that I "had 5 kids in 6 years".
30kg weight loss in 12 months
Hannah has gone from 105kg (April 2018) down to 75kg (April 2019).
Now, 30kg lighter she says "I now stand with pride and say "I've had 5 kids in 6 years.
Same statement but totally different mindset!".
Then and now
Then -April 2018 – weighing 105kg
lethargic
excuses
pain
denial
overeater
lazy
Now – April 2019 – weighing 75kg
confident
energetic
educated
active
proud
motivated
"This is my life now and I'll preach The Healthy Mummy program to everyone and anyone who will listen.
Because it has absolutely hands down changed my LIFE!.
I'm a proud Healthy Mummy FOR LIFE and am so thankful I found this amazing program when I did".
"The Healthy Mummy has changed my life"
"To say The Healthy Mummy has transformed my life is an understatement.
It's adaptable, mum focused, love centred and most importantly has given me the tools to make me a stronger, happier and healthier person".
Now enjoying exercise
"If someone had told me 6 months ago I would now own a bike and enjoy (yes enjoy) riding it with my kids I would have laughed at them.
But BAM here I am!
My kids see me active so want to be active. I've unconsciously become the positive role model they need".
In addition to the weight that Hannah has lost, she says she has also lost countless cm's and has dramatically improved her muscle tone.
With only 5kg left to lose, The Healthy Mummy team know that Hannah will be smashing her goal weight in no time.
Are you ready to become a Healthy Mummy?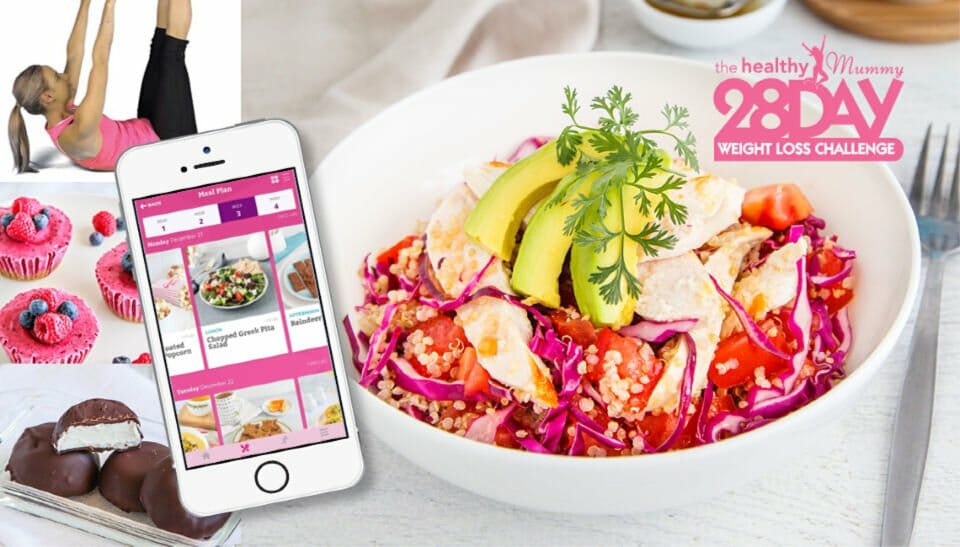 If you are wanting to lose weight and improve your energy – not to mention – help improve your overall health and wellbeing – our 28 Day Weight Loss Challenge is an awesome program to check out.
Our 28 Day Weight Loss Challenge includes:
28 days of at home exercise routines (no gym needed) – with video instruction
Customisable and breastfeeding friendly meal plans (including 7 Day Cleanse)
Time-efficient exercises for busy mums – under 30 mins
Challenge combines Pilates exercises with interval and circuit training (HIIT)
Suitable for basic to advanced fitness levels
Home to thousands of EASY-TO-MAKE recipes!
To learn more about our 28 DAY WEIGHT LOSS CHALLENGE CLICK HERE or purchase our Smoothies.