4 mums reveal how their combined 96.2kg weight loss has changed their lives
Four AMAZING mums reveal how their lives and bodies have changed since losing a combined 96.2kg with The Healthy Mummy 28 Day Weight Loss Challenge.
At The Healthy Mummy we love to celebrate the transformations of the mums in our community and these four AMAZING mums who together have lost 96.2kg are definitely worth celebrating!
They share how their lives and bodies have changed since signing up to The Healthy Mummy 28 Day Weight Loss Challenges.
Keep up the fantastic work ladies!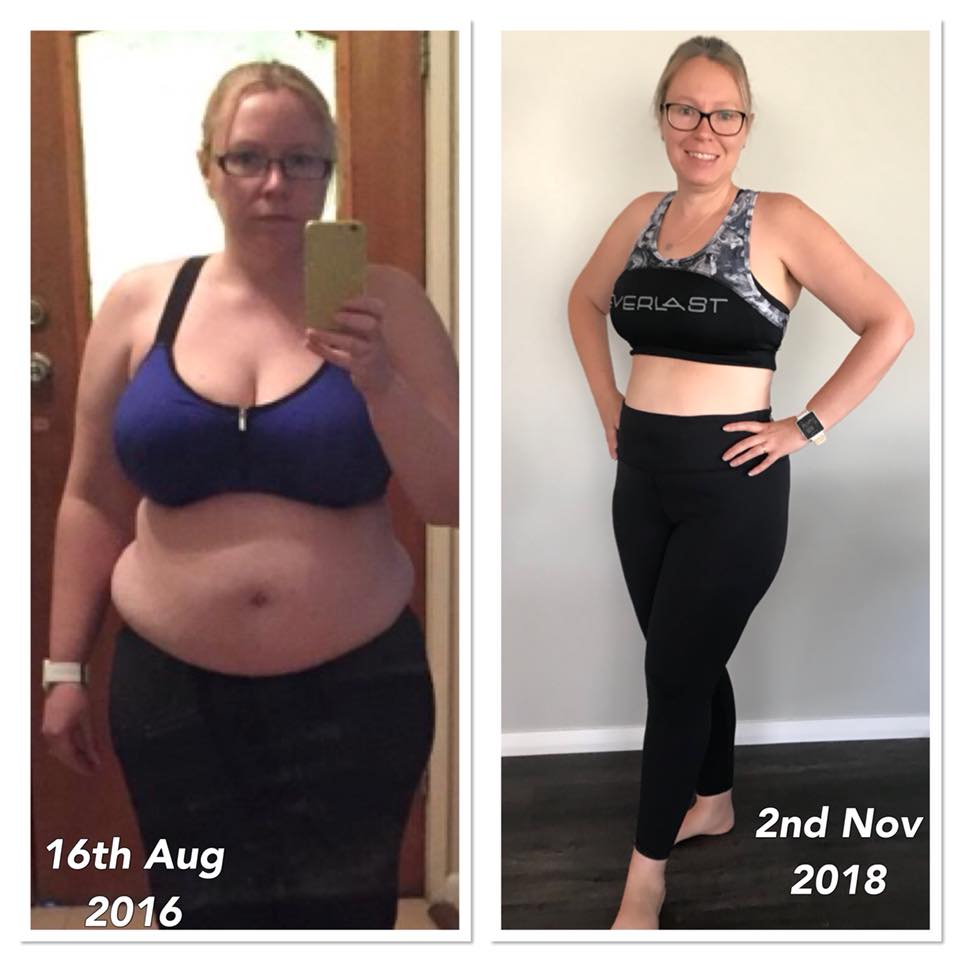 These 4 mum's weight loss transformations will inspire you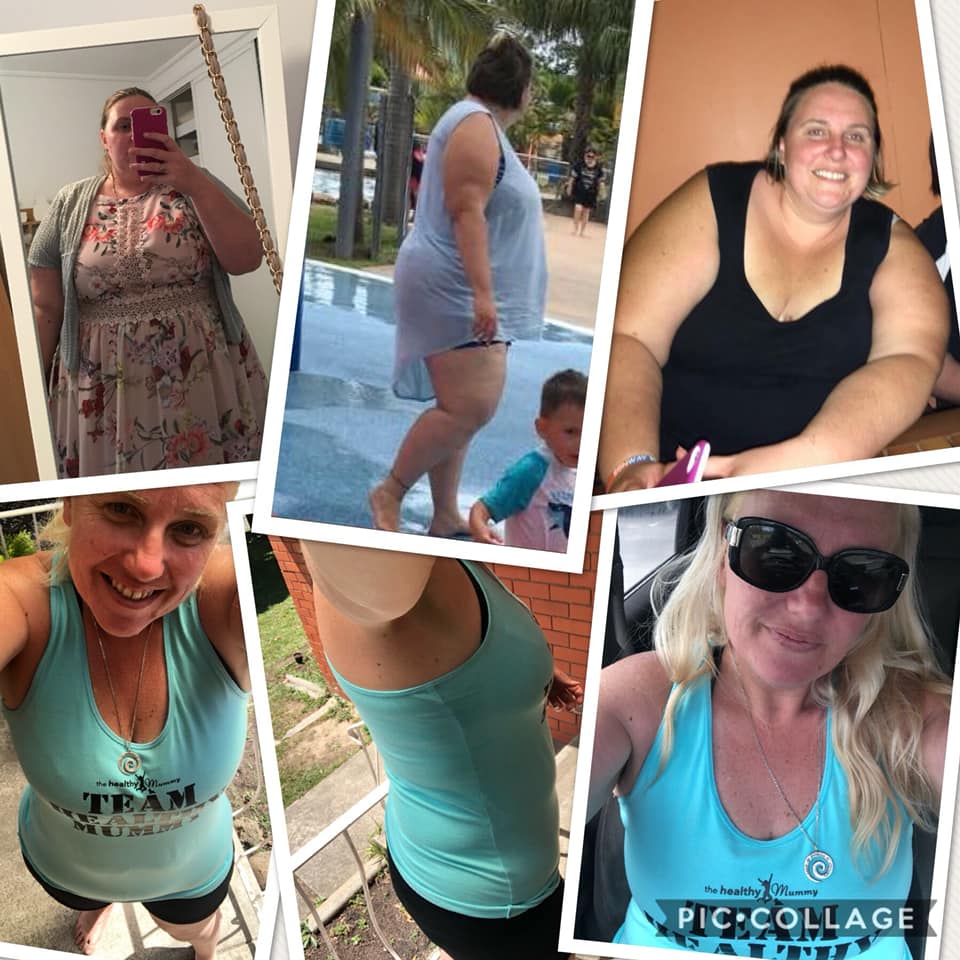 Nic Marnell – 52kg weight loss
"For the first time ever I'm happy to have photos with my kids where I don't have them in front of me to hide my body or just selfies where my bodies not showing.
I play on the playground with my kids, I can even fit down the slide. I can't wait for summer to take them swimming and not have to wear baggy clothes to hide myself or walk around with a towel on.
It's such a freeing feeling to be able to just be with my kids rather than be conscious about what I look like and what people are thinking of me.
Because now:
I don't care what people think of me; and
I'm not ashamed of my body anymore
I have a lot of loose skin and stretch marks and a mum-tum but I have 3 amazing kids. I'm not getting any younger and I've lost 52kgs so far!
Thanks Healthy Mummy and all you ladies for the support, encouragement and inspiration!"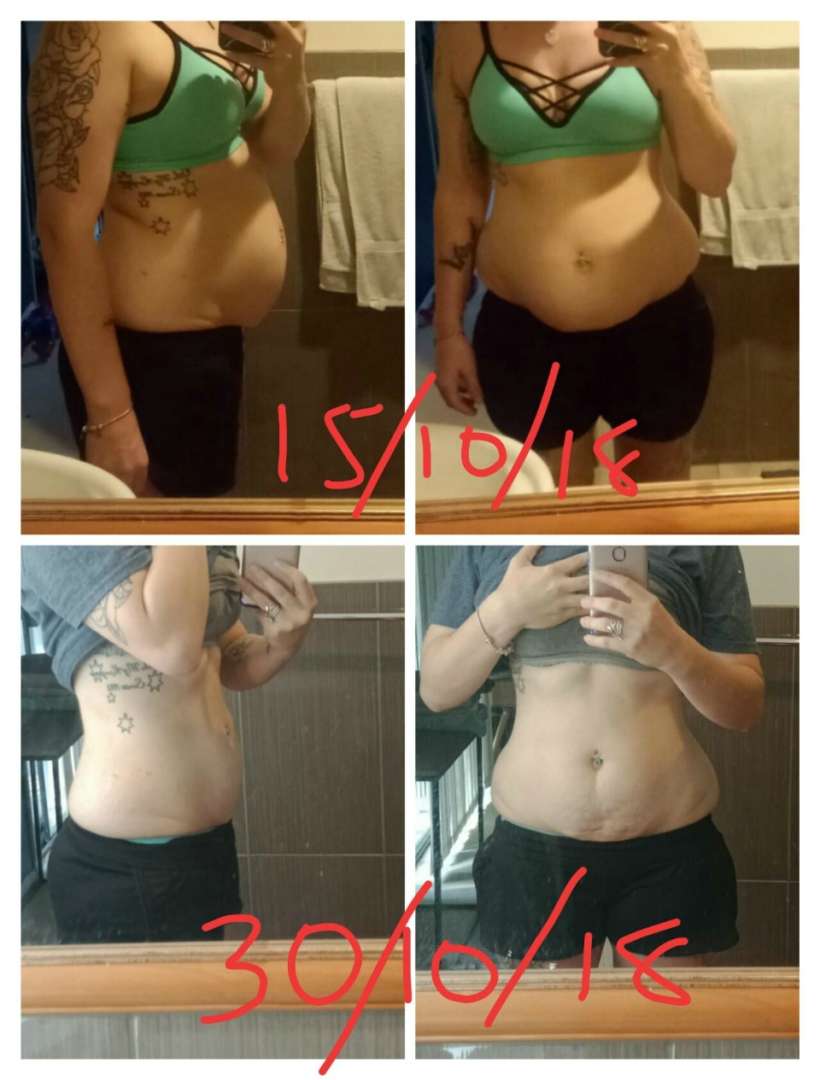 Skye Louise – 5kg weight loss in 4 weeks
"I can't hide how happy I am with this process so far.
I'm a single mum to 5 young kids (youngest is 19 months old) and a new member to The Healthy Mummy and I couldn't be more excited to see how I progress.
4 weeks ago when I started this journey I was 72kg. I was sluggish, bloated constantly had no energy and constantly snacking on unhealthy foods.
Today I am 67kgs and feel great already.
These pictures are 15 days apart and I am shocked at the result.
Thank you so much to The Healthy Mummy. What a lifestyle change this has been, and forever will be!"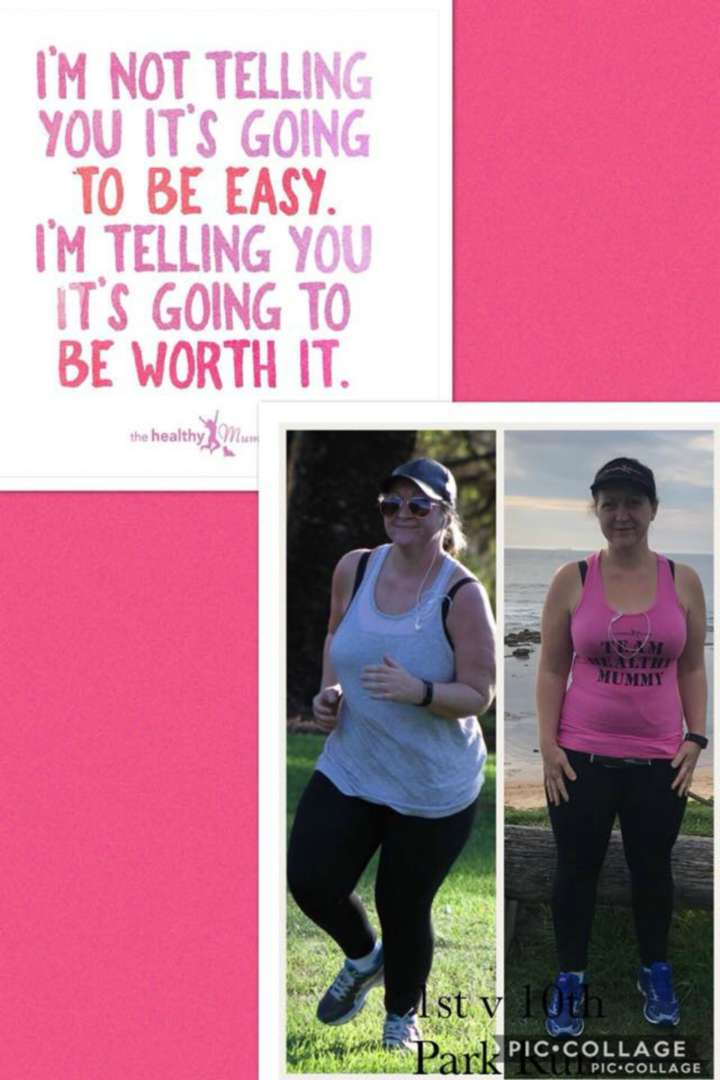 Carly Jade – 16.2kg weight loss in 10 months
"With only 2 months left of 2018 I have to share what an awesome year it has been for my health and happiness!
Joined Healthy Mummy on 1st Jan 2018 and been going for 10 months now and can't wait to see what 2019 brings!
Size 16/18 to size 12
84.6kg to 68.4kg
Lots and lots of cms"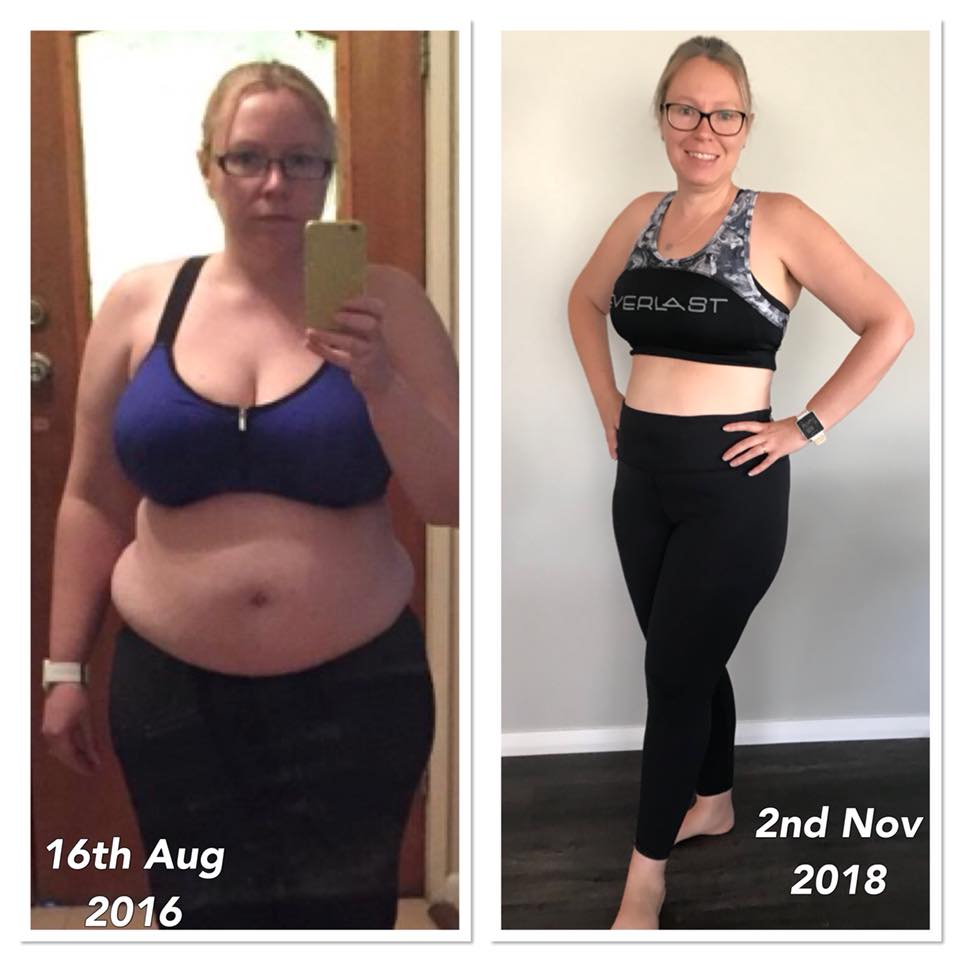 Liz Martinovic – 23kg weight loss 
"My life has changed so much. Before I found The Healthy Mummy, I was so disorganised. I barely ate breakfast, lunch would be a peanut butter sandwich, dinner would be taken out more times than I would like to admit.
My husband would call me from work at 5pm and ask what was for dinner. I had no clue!
I used to do the shopping, but I never actually planned meals, so pizza and hamburgers were a staple in our house.
Now weekly meals are planned out, right down to school snacks.
My 9-year-old son said to me the other day, "I'm glad you do the Healthy Mummy Mum because that is helping us be healthy."
I love that the Healthy Mummy has not only taught me how to be healthy but my entire family also!
99.8kg down to 76.8kg"
The Healthy Mummy team would like to thank these four amazing mums for sharing their journey with us. We look forward to cheering them on every step of the way as they continue to smash their health and weight loss goals.
Want to make next year your best year yet and kick-start your weight loss?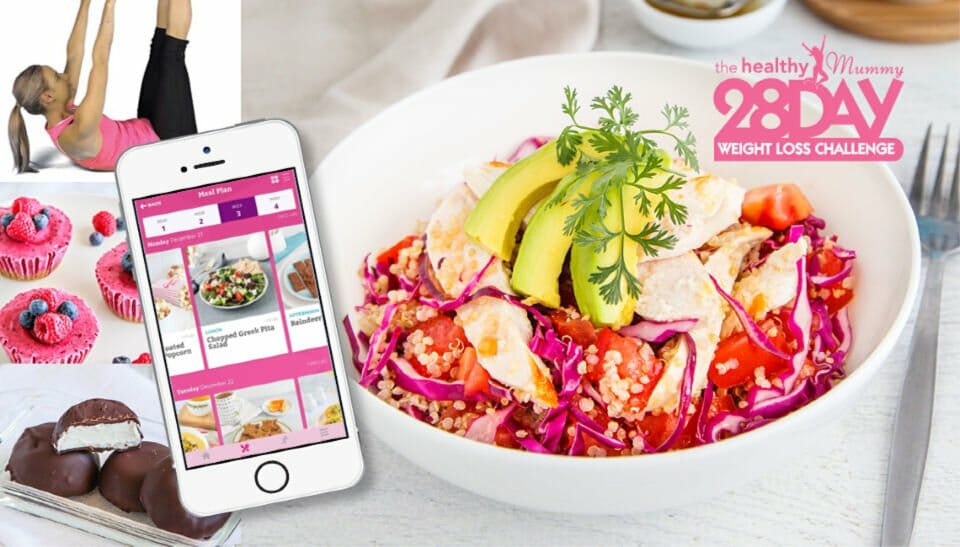 If you are interested in kickstarting your weight loss and want to improve your energy – not to mention – improve your overall health and wellbeing – our 28 Day Weight Loss Challenge is an awesome program to check out. 
Our 28 Day Weight Loss Challenge includes:
28 days of at home exercise routines (no gym needed) – with video instruction
Customisable and breastfeeding friendly meal plans (including a 7 day cleanse)
Time-efficient exercises for busy mums – under 30 mins
Challenge combines Pilates exercises with interval and circuit training (HIIT)
Suitable for basic to advanced fitness levels
Home to thousands of EASY-TO-MAKE recipes!
To learn more about our 28 DAY WEIGHT LOSS CHALLENGE CLICK HERE