4 Sneaky Ways To Tempt Veggies Into Fussy Eaters
If it's true that 'you are what you eat', you may be worried that your child is going to turn into a rice cracker, banana or bowl of plain pasta if they keep up their fussy eating habits.
But today we are pleased to showcase some great ideas from our Healthy Kids Cookbook which are sure to tempt even the pickiest of little people.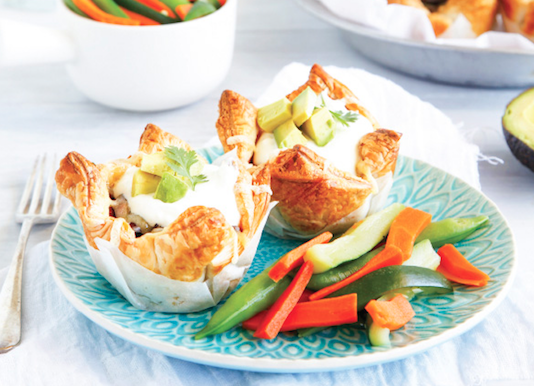 While we don't recommend 'hiding' vegetables or new foods, there are some sneaky ways to make them more appealing to kids.
Often it can just be a matter of finding something they DO like, and then tweaking it slightly to pack in more nutrition.
It could mean doing things like:
1. Using chopped mushrooms as a pizza topping
If you let the kids make their own pizzas, they might be encouraged to try a new vegetable if given the freedom to make the choice.
This is a great option when there are a few kids over for dinner. It works especially well if some of the kids are fans of olives or capsicum – this way the fussier eater in the group will see the other kids putting the veggies on their pizza and might follow suit.
2. Placing grated carrot onto a cheese sandwich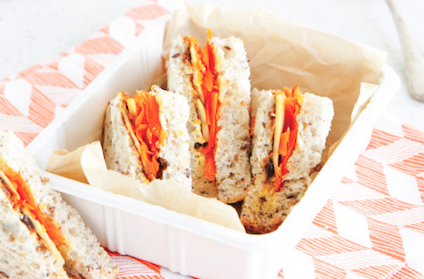 If your little one wants the same old sandwich every day, you could try adding something new and see if they will be happy to try it.
Try to choose something you know they might like, and see if they enjoy the different texture or style that you use to present it. For instance if your child sometimes eats steamed carrots at dinner but won't touch carrot sticks for morning tea – you could try adding grated carrot to their favourite sandwich.
3. Adding kidney beans to a quesadilla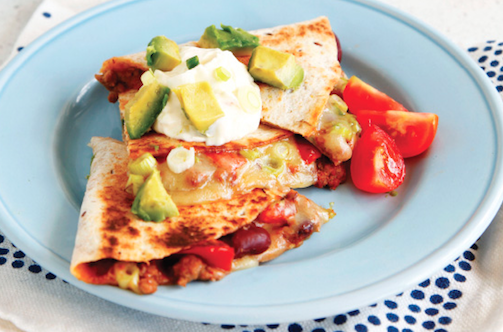 Many kids like Mexican style foods such as nachos (see our Portable Nachos at the top of the page) or quesadillas.
You could see if they would be happy to try one of their favourites with something new added. This might be avocado or kidney beans on a quesadilla, or some finely diced capsicum in their nachos.
Get the recipe in our Healthy Kids Cookbook.
4. Mixing some spinach into a corn fritter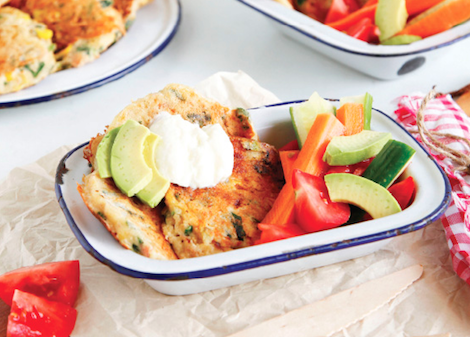 Lots of kids like pikelets or pancakes, so corn fritters can be a great option for breakfast, lunch, or for a snack.
You can add all manner of veggies to a fritter – think grated sweet potato and zucchini, finely chopped baby spinach, chopped mushrooms or capsicum, cooked chicken or ham, and even tuna.
Try different combinations and see what the kids are willing to try.
Here we have a sneak peek from our Healthy Kids Cookbook – a delicious Corn Fritter recipe using spinach, corn, ham and cheese to make a healthy meal for all ages.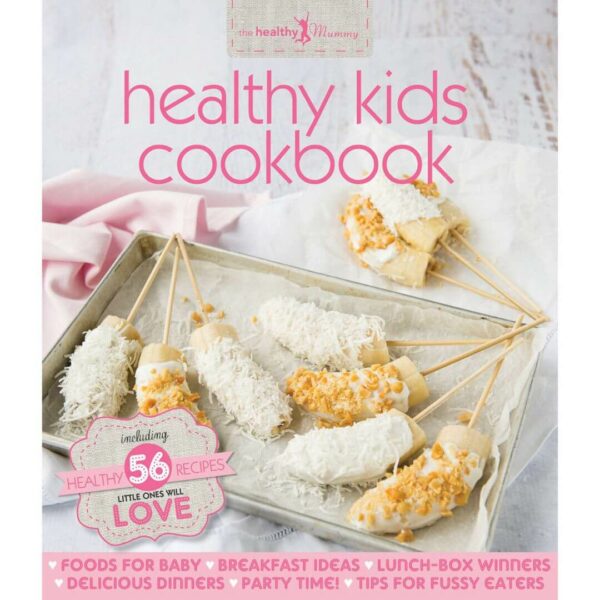 *** Get these and more recipes in our Healthy Kids Cookbook***