5 reasons your scales AREN'T moving: Mum shares tips on how to stay motivated when this happens
Working out harder than ever? Eating all the right things? But for the last few days the number on the scales is telling you a different story?
No, you AREN'T going mad! This does happens from time time to time.
Julia Meadows – who has lost 10kg following The Healthy Mummy's 28 Day Weight Loss Challenge – says there are some things you should take into account if the scales don't move…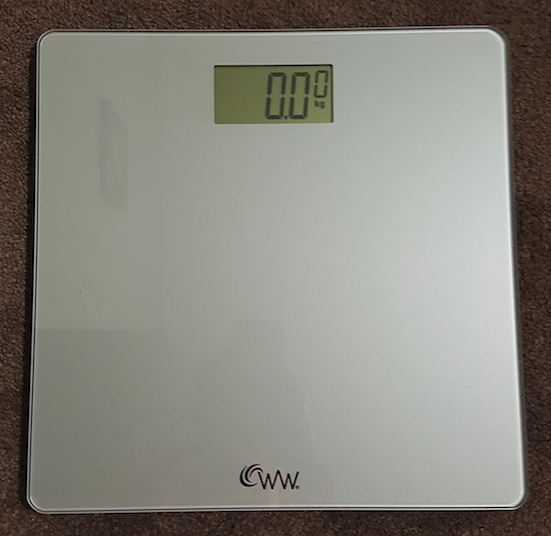 What to do when the scales don't move 
"Body weight commonly fluctuates a few hundred grams daily. This is due to a combination of factors such as sleep patterns, hormones, stress, salt intake, water intake, bowel movements, sweat and a number of other factors," says Julia.
"It is also common for a woman's body weight to fluctuate throughout the course of her monthly cycle.
"Some women see an increase in body weight due to fluid retention the week prior to their monthly cycle and others see it the week of their cycle. So it can be very common for the scales not to move or even move up during your monthly cycle."
Julia says she considers these 5 things when stepping on the scales:
1. Check when are you weighing in
"Due to fluctuation of your body weight, it is important that you weigh-in under the same conditions each time you weigh. The easiest way to do this is to weigh-in first thing in the morning before eating or drinking anything and on the same scale."
2. Take progress pictures and measurements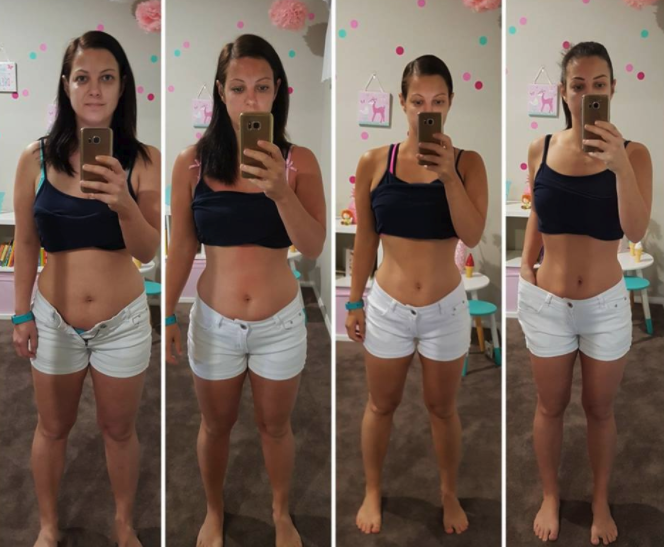 "Perhaps you aren't moving the scale but you are loosing centimetres, reduce body fat and build lean muscle mass.
"Start taking measurements and progress pictures so you can see how your body composition is changing by shedding fat and building lean muscle when your weight stays the same. Being able to fit into a smaller size? Now that's a milestone worth celebrating!"
3. Make sure you track your daily calories correctly 
"It is actually quite easy to go over your daily calorie allowance. Just a little bite here and a little taste there can add up quickly and push you over your calorie target for the day."
Non-tracked calories commonly come from a number of different places including:
Condiments

Fruit/Vegetables

Extra Bits

Snacks

Beverages

GumVitamins/Supplements

Any other unaccounted food/beverage  providing calories
"Often just sticking to your daily calorie allowance will be enough to get a break through your weight loss plateau and get weight loss moving again."
4. Are you adding muscle?
"You will most likely increase your muscle mass and decrease your body fat at the same time, at the start as well as way into your weight loss journey.
"So, it is important to use the scale in combination with progress pictures and how clothes are fitting when evaluating progress as this may be what's causing your weight to remain constant."
5. Don't stress! 
"For most of us, stress is a fact of life. Unfortunately, it's also a fact of fat. So even if you usually eat well and exercise, chronic high stress can prevent you from losing weight. 
"Also if you are stressing about progress to the point that it is taking away from your quality of life, it may be important to re-evaluate why you are losing weight in the first place. If stress is elevated to a certain point, it may start to affect your progress."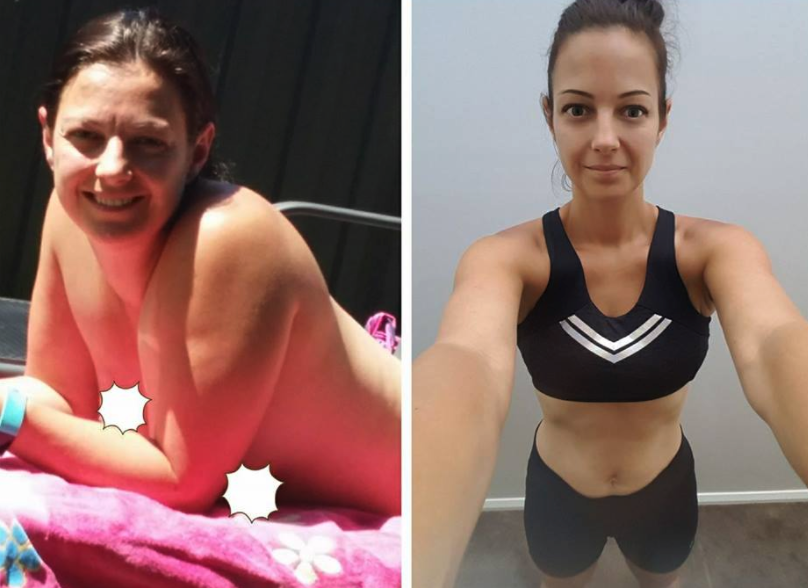 Set small goals
"To keep yourself from falling off the wagon, have 'today-only goals,'," says Julia.
"Go for a quick run, split that cookie with a friend, skip the sugary cocktail at dinner. Celebrate these small victories to get back a sense of control, power and achievement. Take care of the little things and the big things will follow."
Great advice, Julia! Thanks so much!
Julia's 10kg* weight loss journey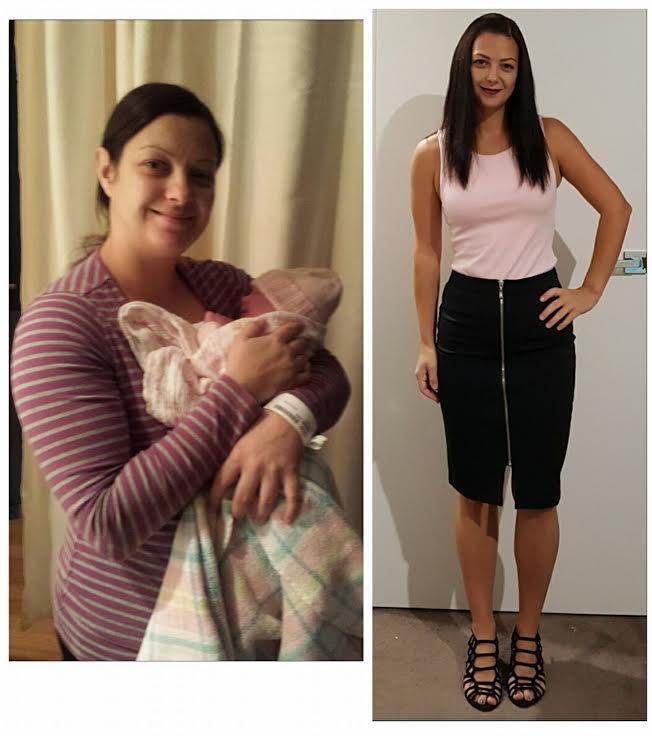 Julia is in the best shape of her life! 10kgs* lost and this inspirational mama is healthy, happy and loves to whip up family-friendly, healthy meals.
Julia says, "I was the heaviest I've ever been in the first photo and I am in the best shape of my life in the second one.
"The Healthy Mummy has thought me so much about healthy eating and how easy it is to prepare healthy meals the whole family will love.
"10kgs* lost and so much happiness and confidence gained."
Regain your confidence with the 28 Day Weight Loss Challenge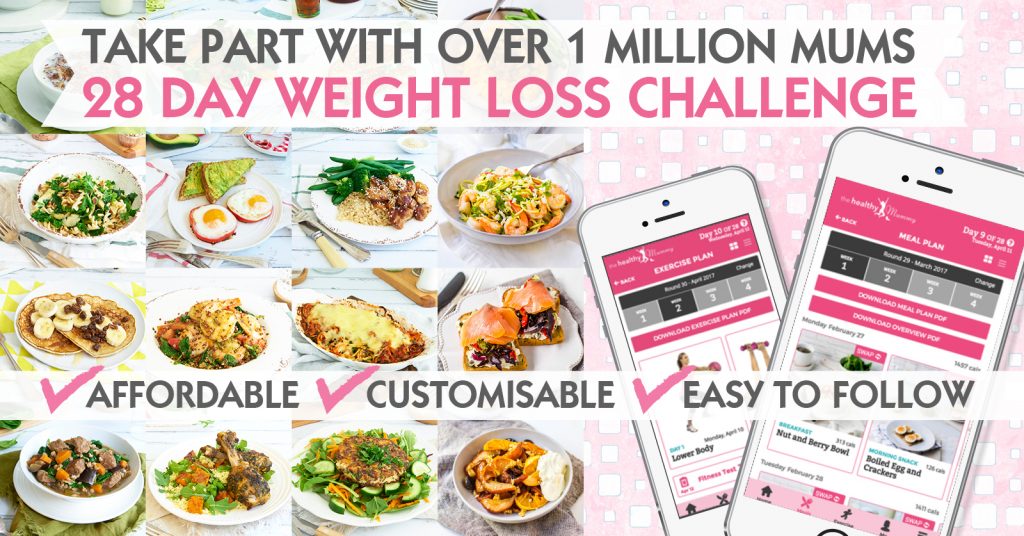 If you are inspired by Julia's before and after pics and want to take charge of your own health and weight – then join our 28 Day Weight Loss Challenge TODAY.
With more than 3,000 delicious (and healthy) recipes, 350 exercises & 24/7 support – the 28 Day Weight Loss Challenge  is designed (and proven) to help busy mums like you lose weight!
To learn more about our challenge OR to join – click here.