6 simple and FUN booty exercises to do in your backyard
Want to tone up your booty and reduce the appearance of your cellulite? Then check out this AWESOME mama's transformation!
Christie Plumridge has lost 17kg by following the 28 Day Weight Loss Challenge and the mum-of-four reveals she's been working HARD on her butt and thighs for some times now.
Here's how she got her booty in shape…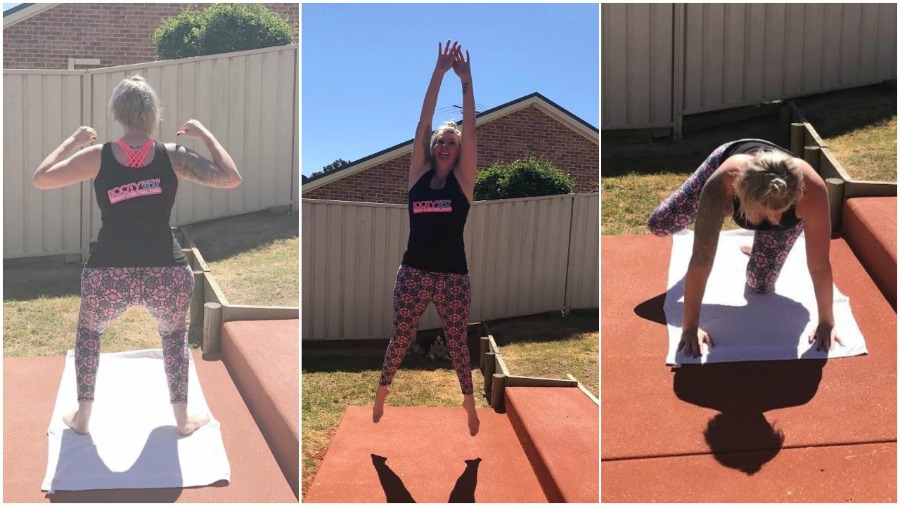 Christie says she has tried and failed to get rid of cellulite many times over the years but now she says her derriere is looking bootylicious!
"I used creams and lotions and any 'quick fix' I could get my hands on," says Christie.
"I wasted so much money looking for a quick fix and lived in jeans or pants even in the summer. I didn't dare go swimming and I wore board shorts to cover up my thighs."
Christie says she saw that the 28 Day Weight Loss Challenge round this month was all about butt and thigh workouts and she was so excited.
"I have been following the workouts this month and have already notice a HUGE difference in the appearance. I'm loving it."
6 SUPER FUN booty exercises:
1. The Fire Hydrant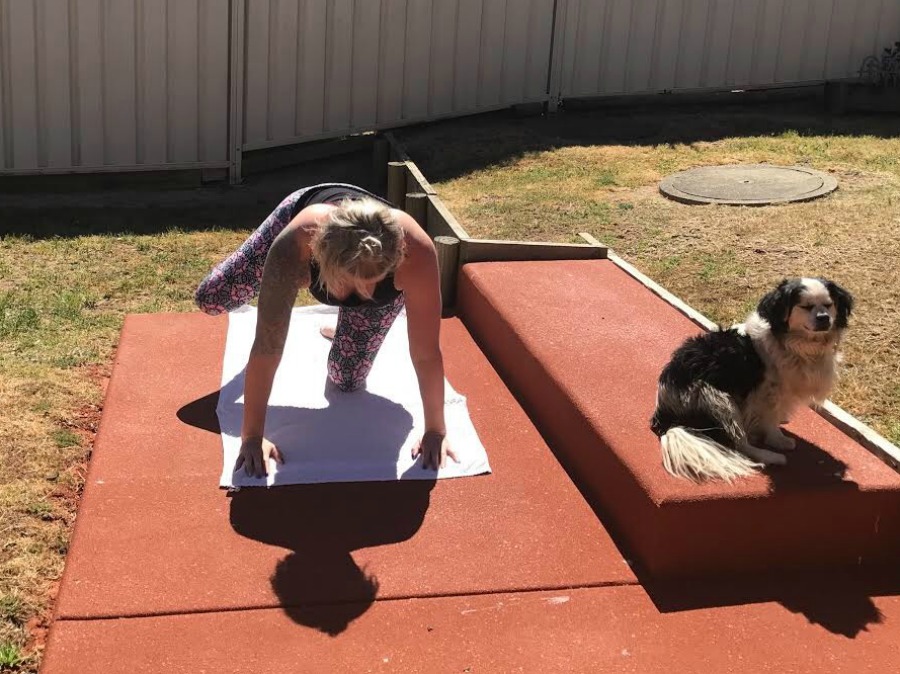 Start on all fours, with your knees directly under your hips and your hands directly below your shoulders. 
Then keep your knee bent and raise your right leg out to the side until your thigh is parallel to the floor.
There is something so hilarious about being on all fours and pretending to be a dog, but it's an awesome workout.
You can really feel your glutes burning!
2. Sumo Squats and Leg Lift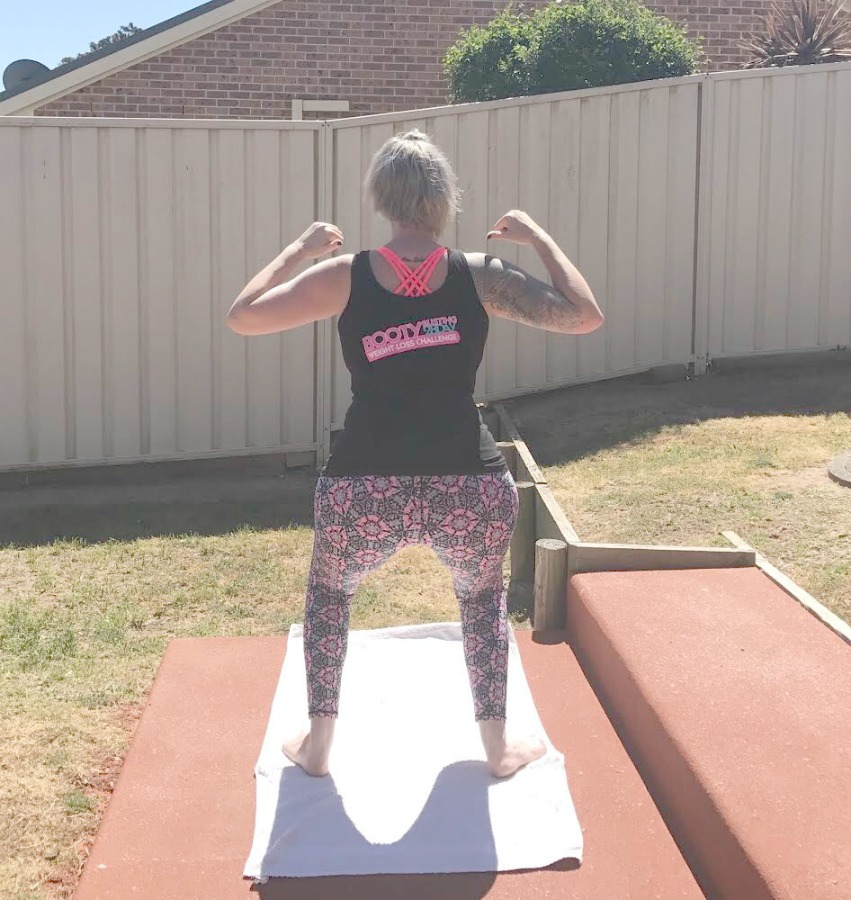 For this exercise you need to stand with your feet out wide, toes pointing out. You can keep your balance by holding your arms in front of you.
Lower your body until your butt is in line with your knees while still protruding it out behind you, keeping your back straight.
3. The Cat Walk
This is also a fun one! There must be something about walking like an animal that I like!
For this you are on all fours, with your palms on the floor and walking on the tips of your toes to walk back and forth on all fours like a cat.
4. Squat Jumps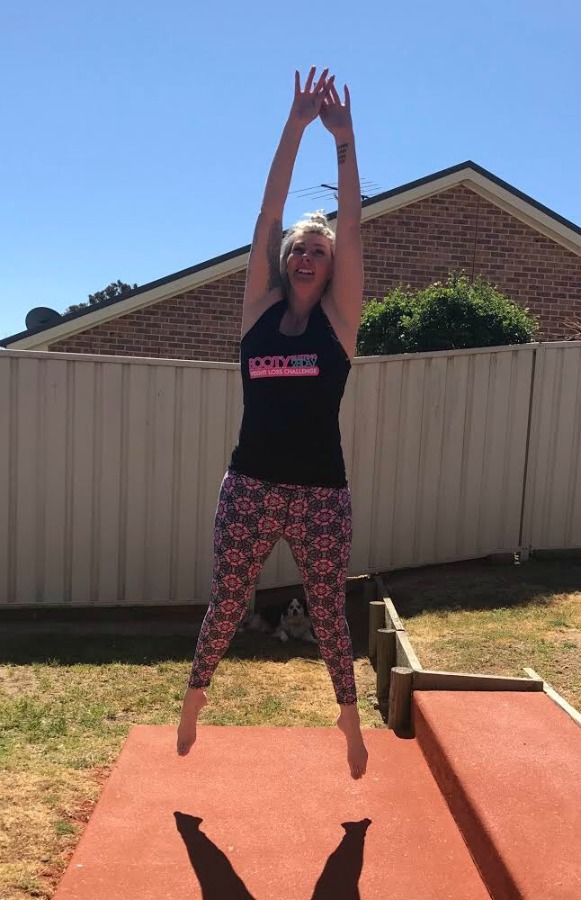 Squat jumps are great to get your heart rate up, and are a full body exercise. You start by doing a regular squat, then engage your core and jump up.
5. Curtsey Lunges
These are basically just a curtsey but with a longer and deeper emphasis on the lunge. They target your outer and inner thigh muscles, as well as your butt.
I like these, as they make me feel like a lady!
6. Pulse Squats
Start standing with your feet hip-width apart and arms stretched out in front. Then squat and as you are down pulse a few inches up and down.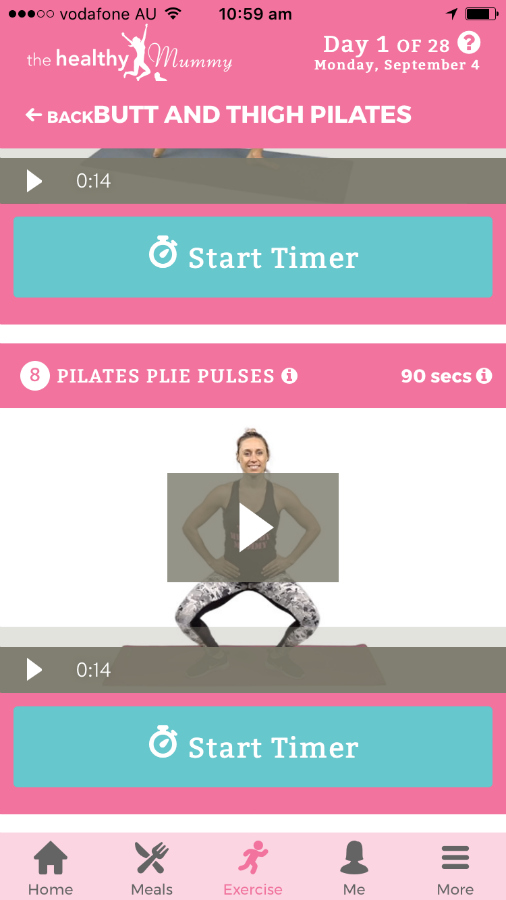 DID YOU KNOW: You can find a heap of booty (and thigh exercises) on our 28 Day Weight Loss Challenge exercise hub? What's more, we outline how you can perform these exercises CORRECTLY, and SAFELY while targeting those booty muscles. You can sign up to our Challenge here.
"I no longer need to buy booty shaping clothes or butt lifting underwear because my booty is actually starting to tone up and lift on its own," says Christie.
"I am feeling more confident and wearing figure hugging clothes. I even wore a bikini on the beach without shorts or a sarong!
"I still have cellulite but it is becoming less visible and I honestly can't wait to see the results. Thanks Healthy Mummy for all of your help!"
Check out Christie in action here!
To see all these awesome booty exercises being done, check out this video of Christie here!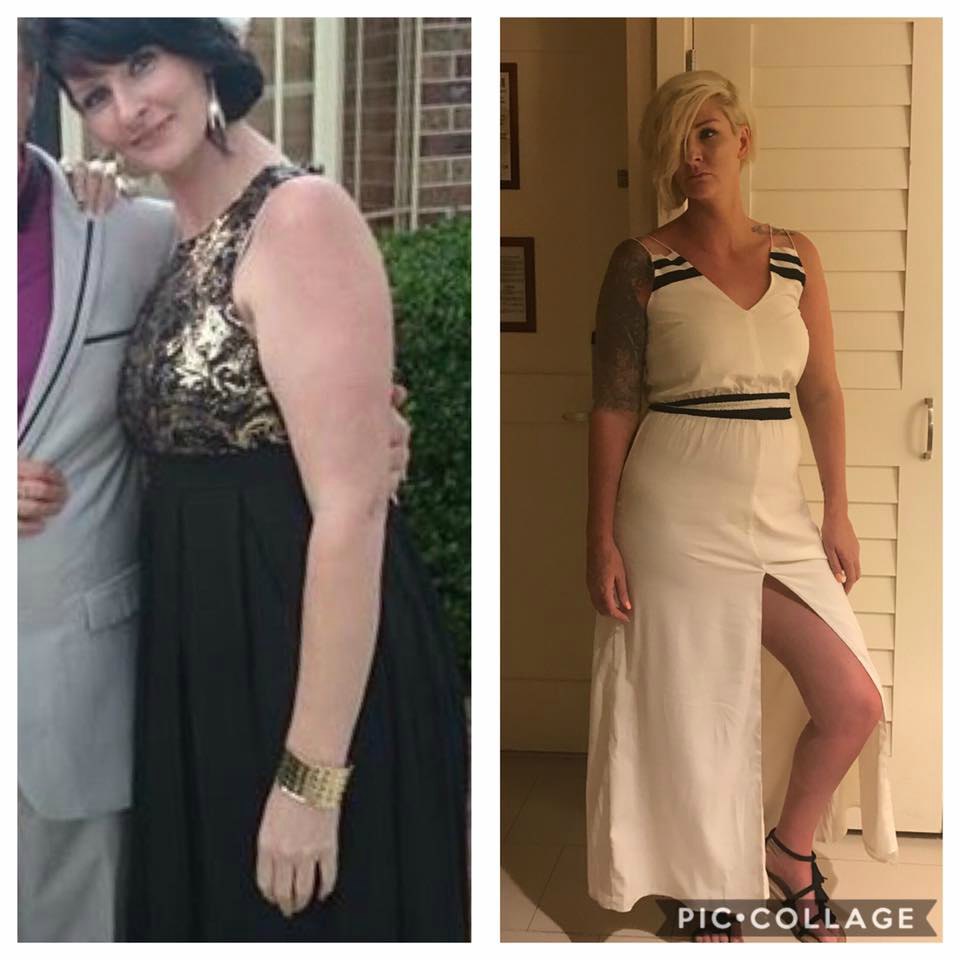 6 simple and FUN booty exercises to do in your backyard
Mum of four Christie has lost 17kgs with the 28 Day Weight Loss Challenge and she looks gorgeous! Here are her top three tips for other mums wanting to lose weight:
1. Take it one day at a time so you do not get overwhelmed and lose motivation.
2. Remember it is never a failure unless you give up! Eating one bad meal shouldn't be your excise to make or one bad day, week, months or year.
3. This is not a fad, it is a lifestyle change and you will only get out what you put in. Be prepared, be in the right mindset and use all the tools and support The Healthy Mummy offers.
Are you ready to become a Healthy Mummy?
If you are wanting to tighten your booty and tine your thighs – not to mention – help improve your overall health and wellbeing – our 28 Day Weight Loss Challenge is an awesome program to check out.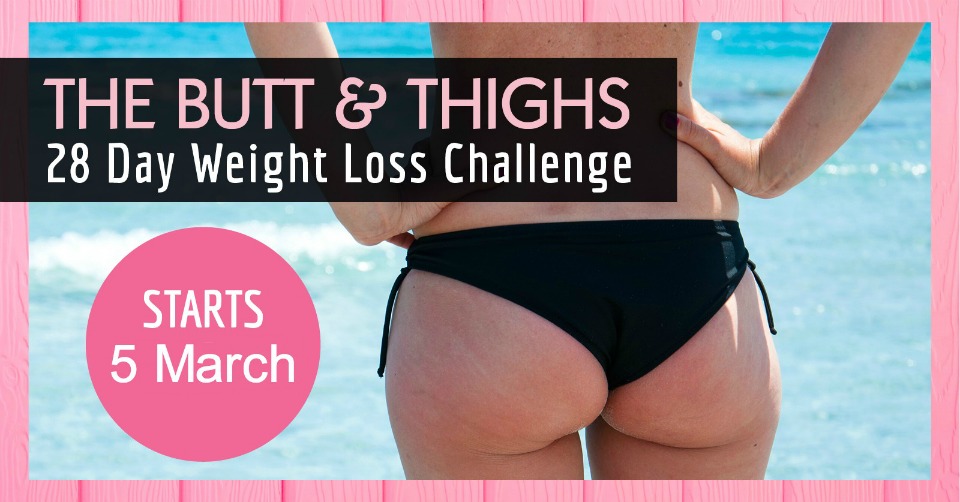 Our 28 Day Weight Loss Challenge includes:
28 days of at home exercise routines (no gym needed) – with video instruction
Customisable and breastfeeding friendly meal plans
Time-efficient exercises for busy mums – under 30 mins
Challenge combines Pilates exercises with interval and circuit training (HIIT)
Suitable for basic to advanced fitness levels
Home to thousands of EASY-TO-MAKE recipes!
To learn more about our 28 DAY WEIGHT LOSS CHALLENGE CLICK HERE.