6 kid-friendly cereals that live up to their low sugar claims
Ever felt a little overwhelmed by all the choices in cereal aisle? Well, here are 6 kid-friendly cereals that live up to their low sugar claims.
Cereals, cereals, cereals!
If you've travelled down the cereal aisle lately, you've probably felt a little overwhelmed with all the choices. But ignore the cartoon characters and take a look at the ingredients.
Many popular choices contain salt, sugar, additives, and saturated fat whereas protein and fibre can be lacking.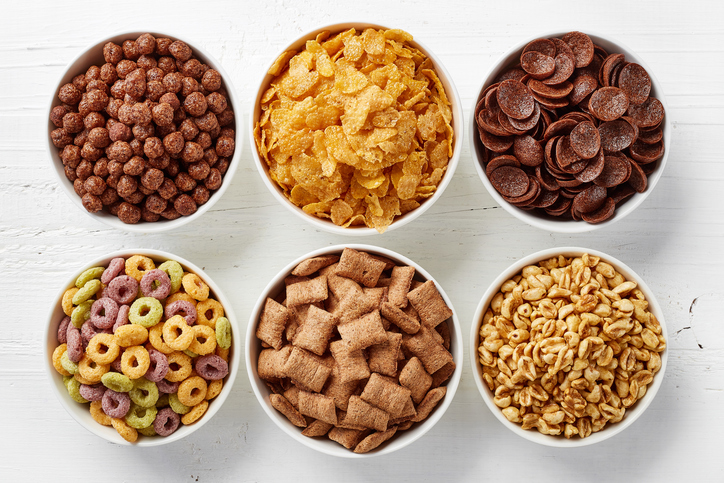 6 kid-friendly cereals that live up to their low sugar claims
A recent report by Choice magazine found that the better choices for kids were Sanitarium Weet-Bix for Kids and Freedom Foods Rice Puffs.
These both have high Health Star Ratings, minimal sugar, minimal salt, and are a source of fibre too.
We would also love to add old fashioned porridge oats to the list, as a homemade bowl of porridge (like THIS) can be made with NO salt or sugar, and topped with cooked apple and cinnamon or a berry compote for a healthy start to the day.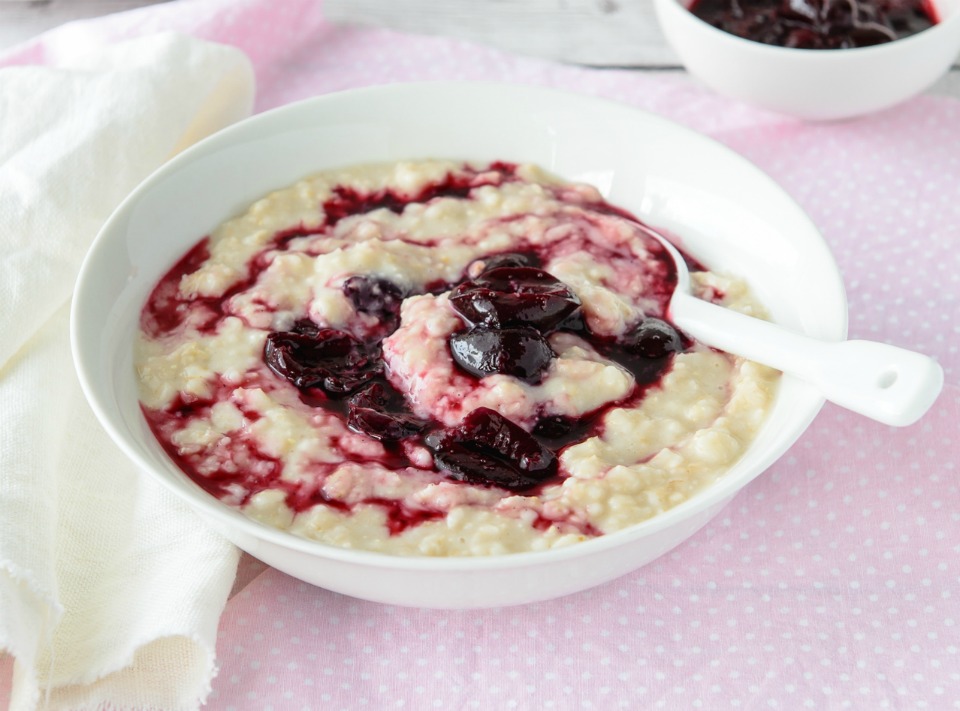 Here's a quick cheat sheet for what you should look for on the cereal packets if you want to make a healthier choice.
Health Star Ratings: while there is some controversy about the HSR, it is still a good indicator of the amount of salt, sugar and fat in a product. The more stars, the better.
Fibre: if you're choosing between two brands, go for the one with more fibre. It fills up little tummies and keeps them satisfied until their next meal.
Wholegrains: look for the word 'wholegrain' to help you find out if the product is more or less processed than another option.
Salt: cereal is a common place to find salt (sodium) so check that the most sodium per 100g is 400mg (less is better).
Sugar: ideally less than 15g of sugar per 100g (the healthiest options above are much lower than this). Keep in mind that anything with dried fruit in it will increase the sugar content significantly.
Fat: have you ever wondered what makes those clusters in your cereal stick together? It tends to be oil, and this is not ideal in a cereal for children. Go for less than 1.5g of saturated fat per 100g.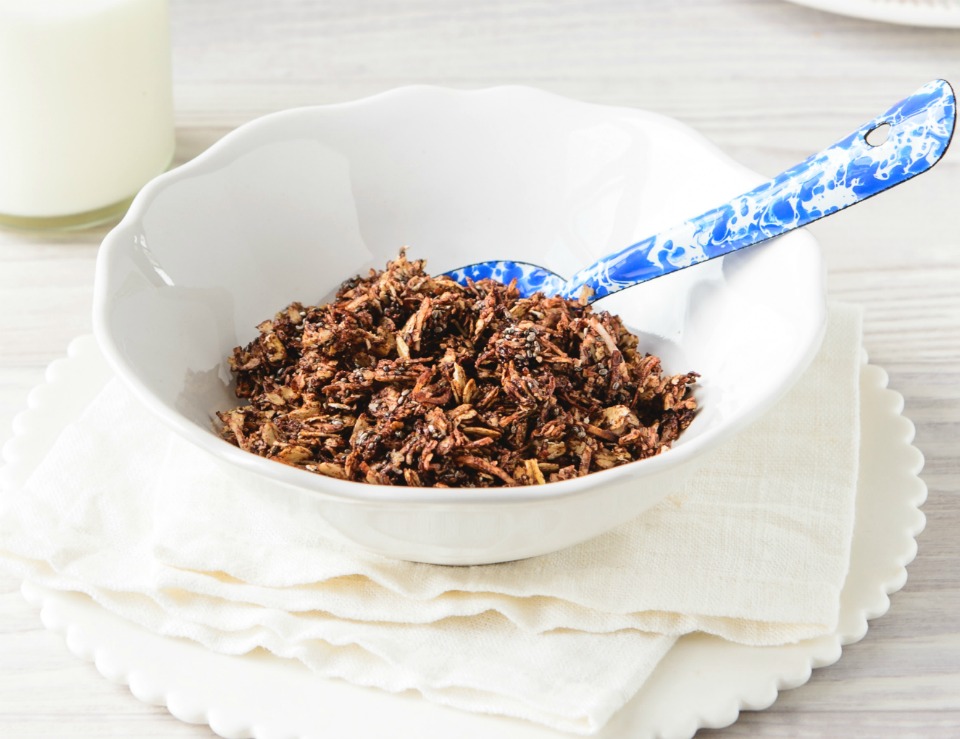 Today we are focusing our attention on the cereals with the lowest sugar, as this is a common concern of parents.
Clearly anything brightly coloured or sticky is not ideal (hello Fruit Loops which are 38% sugar or Kellogg's Frosties which are 41% sugar).
Top 6 low sugar cereals for kids
Interestingly, the best cereal for kids in terms of the low sugar content is Sanitarium Weetbix for Kids; but the next five are all variations of Rice Bubbles.
#1 Sanitarium Weet Bix for Kids (2.9g sugar per 100g)
#2 Woolworths Homebrand Rice Pops (5.8g sugar per 100g)
#3 Freedom Foods Rice Puffs (7.9g sugar per 100g)
#4 Aldi Goldenvale Breakfast Bubbles (10g sugar per 100g)
#5 Coles Rice Puffs (10g sugar per 100g)
#6 Kellogg's Rice Bubbles (10.6g sugar per 100g)
When we look at the sugar content per 100g, you can use that as a percentage. So for instance a packet of Kellogg's Rice Bubbles is 10.6% sugar.
Want to know about the worst offenders?
Some of the cereals aimed at children with the most amounts of sugar include:
Kellogg's Frosties (41.3g sugar per 100g); Woolworths Homebrand Honey Poppas (39.1g sugar per 100g); Goldenvale (Aldi) Honey Wheats (39g sugar per 100g); Kellogg's Froot Loops (38g sugar per 100g); Woolworths Homebrand Cocoa Puffs (37.6g sugar per 100g); Kellogg's Coco Pops (36.5g sugar per 100g).
So if you want to get some cereal in for the kids, go for the Weetbix for kids, or the snap, crackle and pop!
OR why not make your own healthy cereal at home? Try these…
5 healthy homemade cereals the kids will LOVE!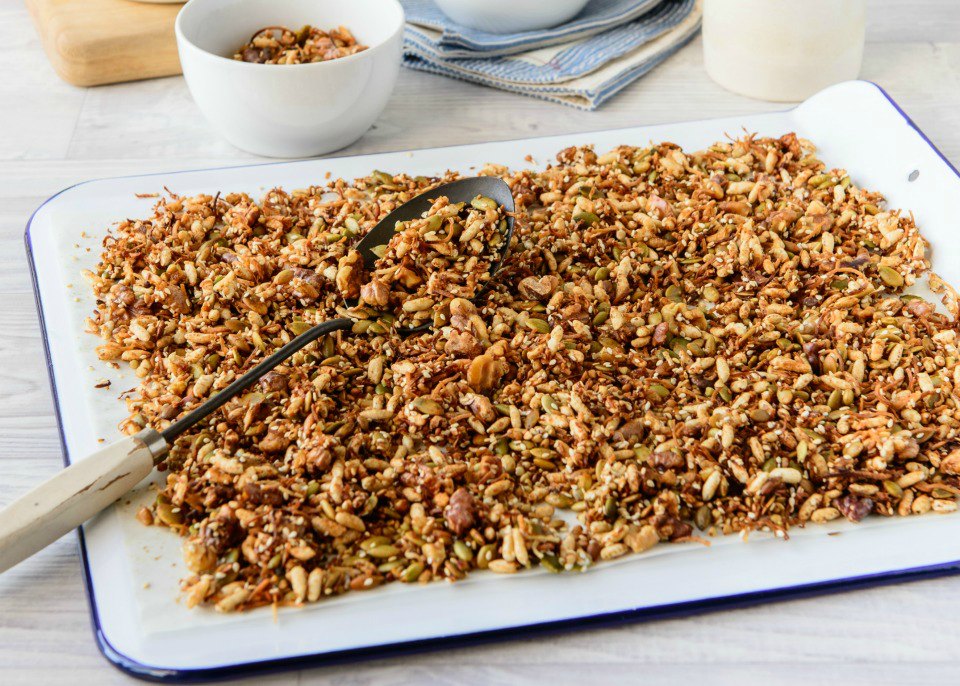 For MORE healthy kid-friendly breakfast ideas you could always check out The Healthy Mummy's KIDS Cookbook! 
The idea behind the Healthy Kids Cookbook is to provide parents with simple recipes which are delicious and nutritious for kids and parents alike. There are recipes for babies, breakfast, lunch and dinner ideas, and even treats for kids parties.
What's more, all the recipes have been designed to be cooked in around 30 minutes. Meaning less mayhem!