Mum makes 7 healthy meals and snacks for less than $12.13 per day!
We've ALL had those moments when we spend $12 plus on just one meal, right?! Some of us even spend that on a few coffees a day.
And while it does happen, that is, spending extra cash on food – it DOESN'T have to be your norm. You can eat healthily, see major weight loss results and stick to a budget.
Elyce Cordy reveals she spends (on average) around $12.13 PER DAY on her healthy meals and snacks which are from the 28 Day Weight Loss Challenge.
To clarify, that's 3 meals and 4 snacks, working out on average at $1.70 per serving! Here's what she makes on a typical day…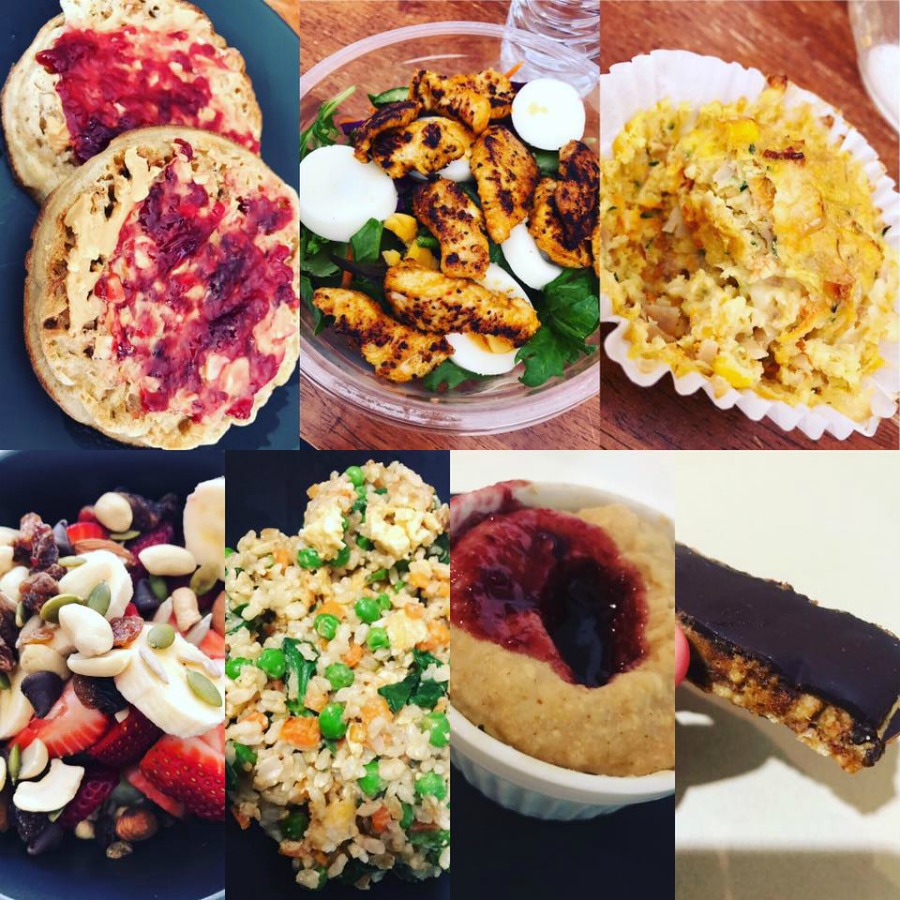 What Elyce makes on a typical day
1. Peanut Butter and Berry Crumpets x 1 serve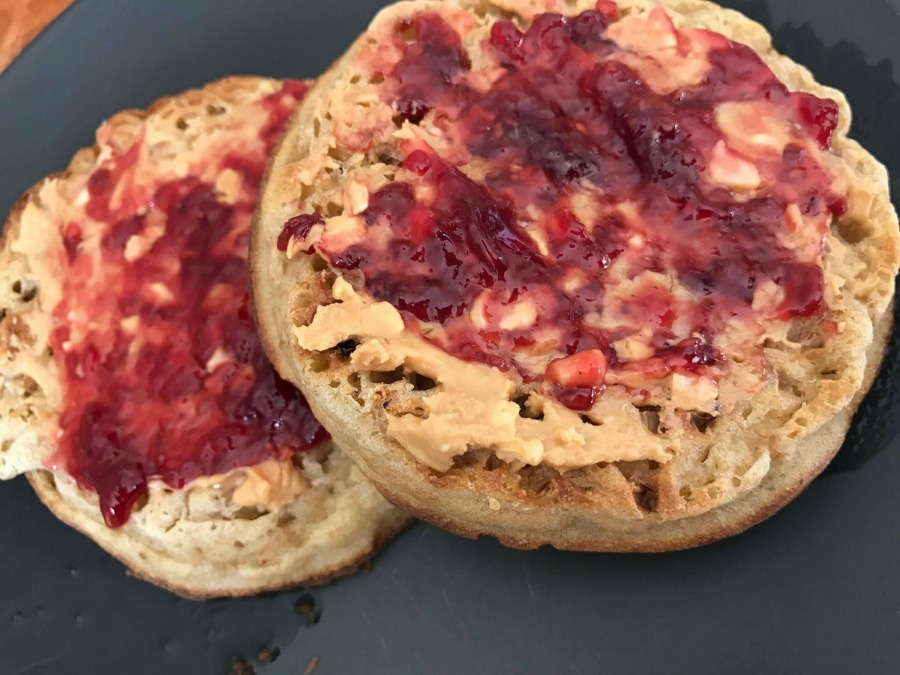 These are an easy to prepare and healthy breakfast that you can make in just minutes. You can use wholemeal crumpets and sprinkle with cranberries. Elyce used homemade healthy jam for this recipe instead.
These crumpets are only 326 calories per serve and the recipe is available for Challenge members on the 28 Day Weight Loss Challenge recipe hub.
Cost per serve: 85 cents.
2. Easy Zucchini Muffins x 1 serve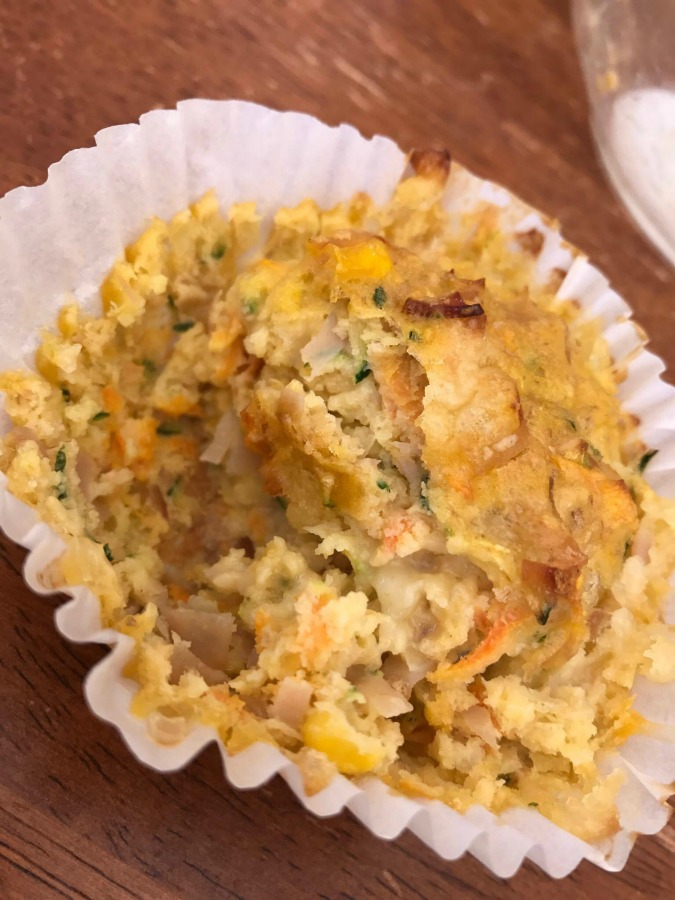 A savoury muffins is a perfect mid-morning / mid afternoon snack. You can combine this with a salad and these muffins are also excellent in your child's lunch boxes.
They also freeze fantastically and work out at 155 calories per muffin. You can check out this recipe here.
Cost per serve: 61 cents per serve.
3. Caesar Salad x 1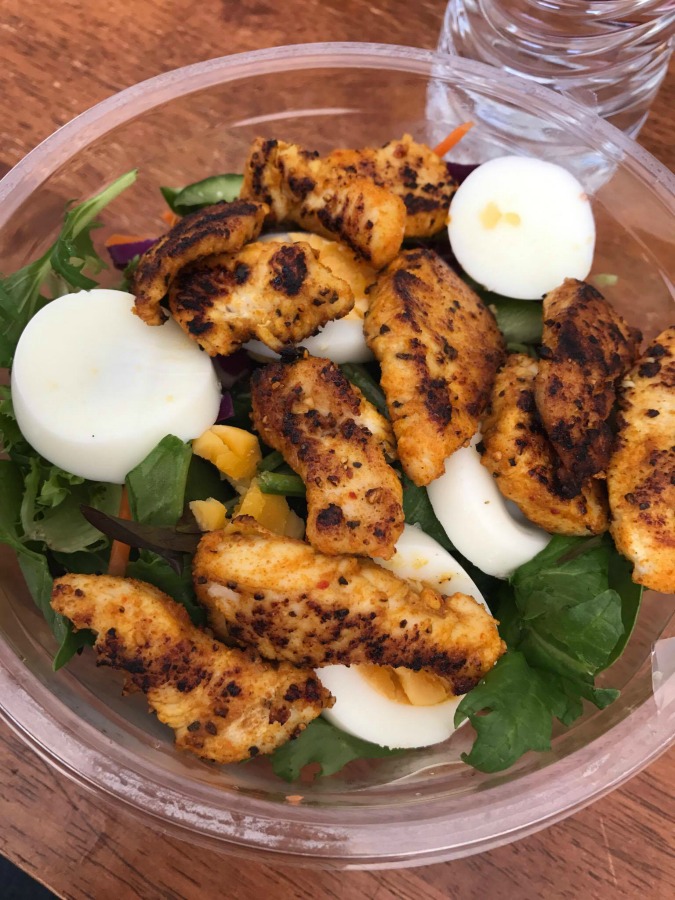 A healthy makeover of a salad favourite. Use wholegrain or gluten free bread as well as reduced fat Greek natural yoghurt and parmesan to make the sauce. Elyce reveals she used packet salad for this recipe, so could've cut down on her cost even more.
This delicious Caesar Salad recipe – which is only 280 calories per serve – is available for Challenge members and is available on our 28 Day Weight Loss Challenge recipe hub.
Cost per serve: $4.25.
4. Fruit with trail mix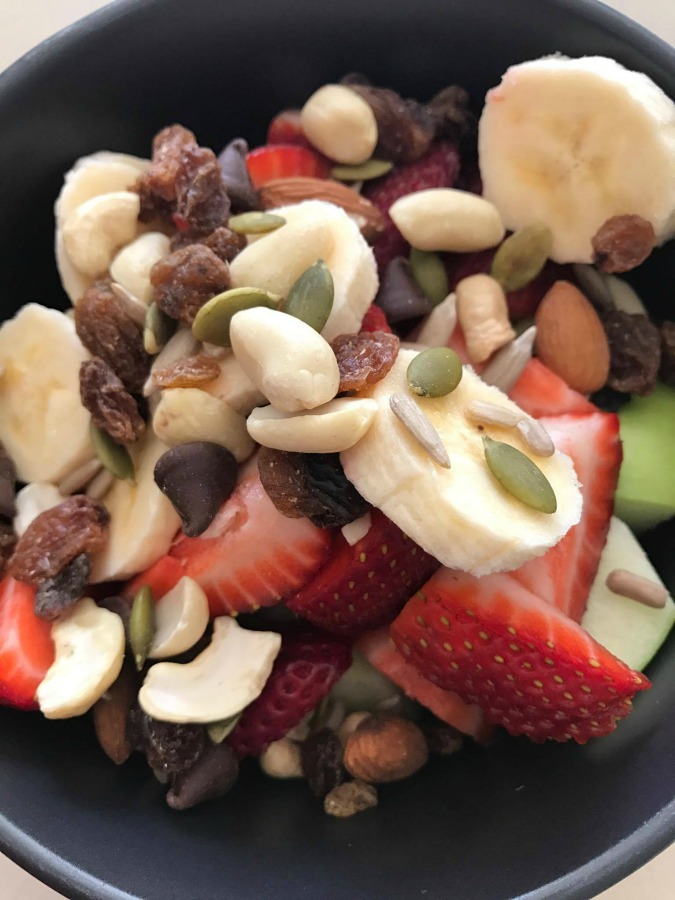 Elyce also snacks on pre-bought fruit and trail mix to keep her energy levels up throughout the day.
Cost per serve: $2.03 per serve.
5. Satay Fried Rice with Egg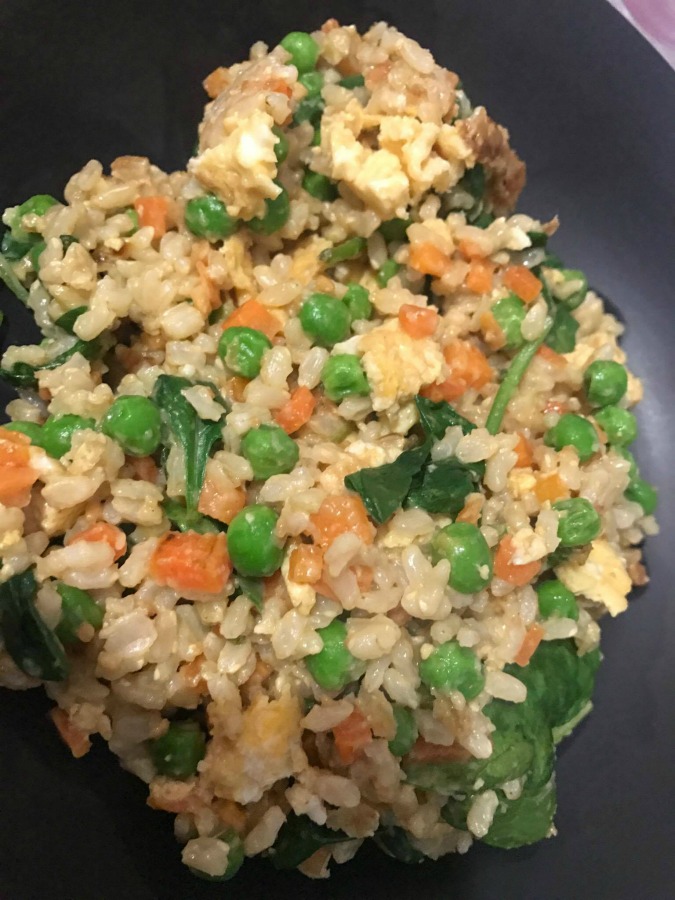 Peanut butter, surprisingly, has belly-blasting properties, as it's a good source of niacin, which helps prevent belly bloating. Choose a natural butter with no salt or sugar, just 100 per cent peanuts.
This recipe works out at 433 calories per serving. Click here for this recipe.
Cost per serve: $1.08
6. Mug cake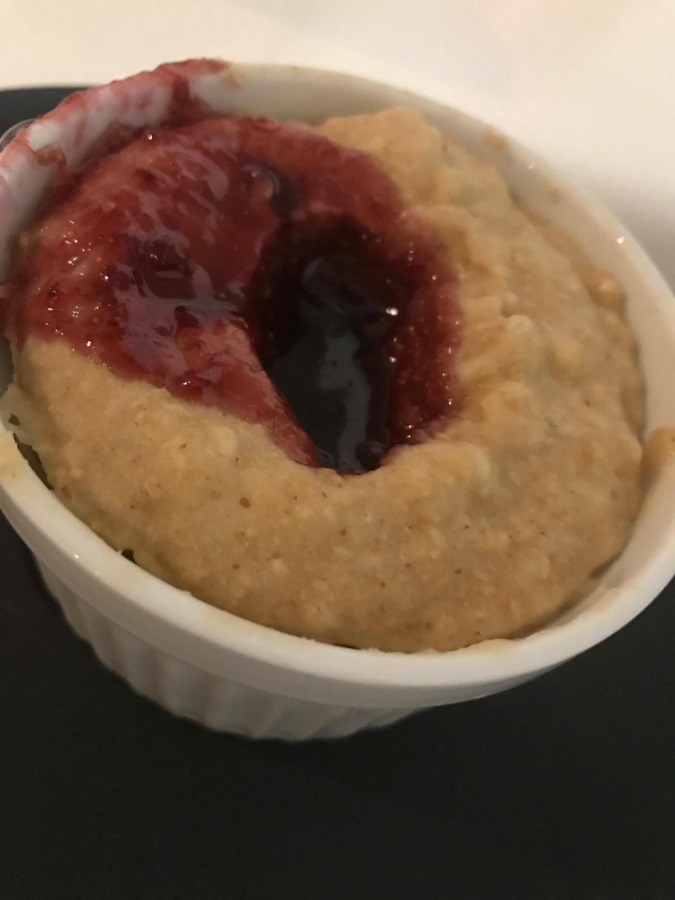 Mug cakes are such an easy snack to make and the mug-sized portion helps prevent you from overeating too.
Elyce has made her mug cake with peanut butter and jam. For more amazing mug cake recipes check out the recipe hub on the 28 Day Weight Loss Challenge App.
Cost per serve: $2.90
7. Healthy Snickers Slice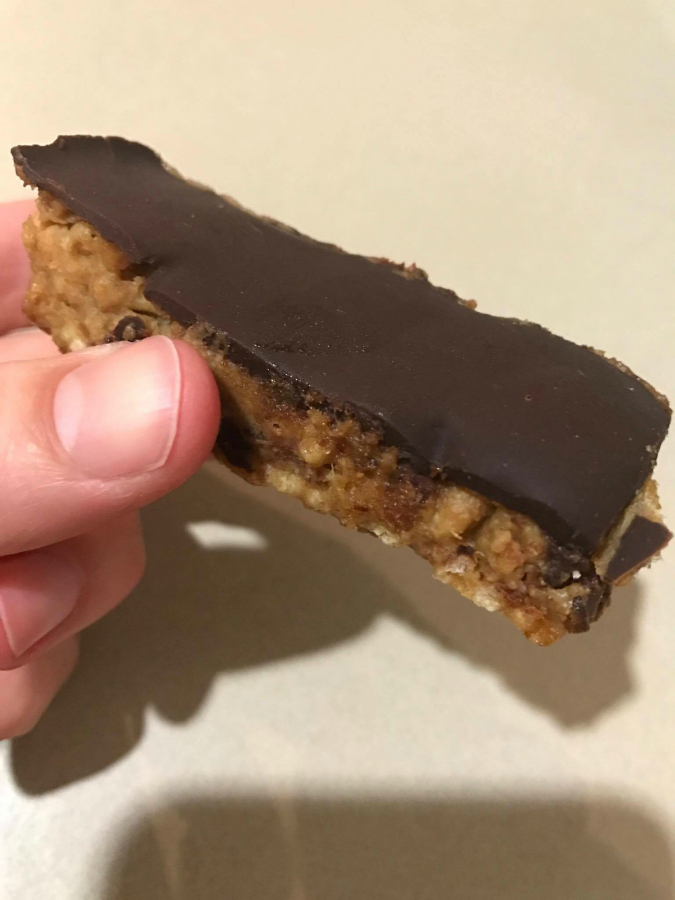 When Elyce has extra time on her hand, she likes to make delicious treats like The Healthy Snickers Slice.
While following the Challenge she aims to stick to 3 snacks and 3 main meals a day (plus plenty of water)- having an extra, healthy treat in the freezer is a great way to prevent unhealthy snacking (should the hunger pangs kick in) and ensure she ALWAYS has healthy snacks ready to go for the day ahead.
This recipe is also gluten free, dairy free and refined sugar free so if you love choccy bars like Snickers now you can make a healthy treat alternative and actually do something good for your body when indulging.
Plus, it's only 187 calories per serve! Check out this recipe here.
Cost per serve: 41 cents.
Elyce's INCREDIBLE 22kg weight loss story
Not only has Elyce lost an amazing 22kgs through the 28 Day Weight Loss Challenge and gained a whole heap of confidence.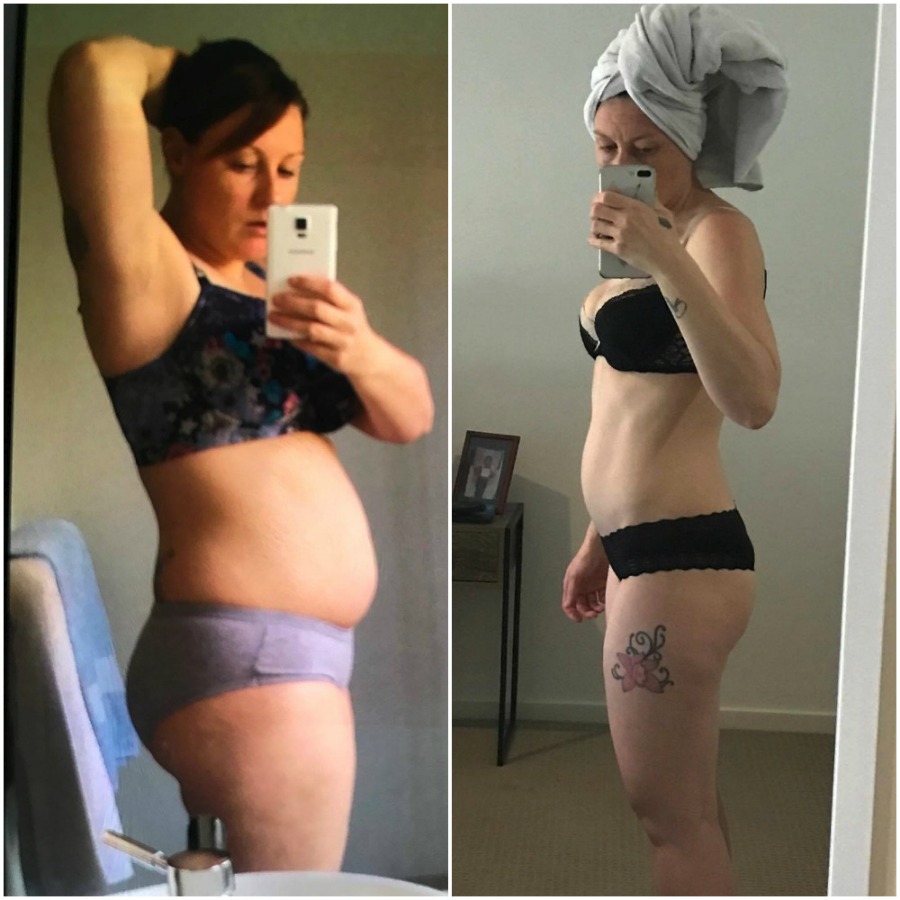 She says, "I got sick and tired of looking unhappy and fat. I suffer from depression and having that amount of weight hanging off me was not helping my mental state. I did not like what was looking back at me in the mirror and always thought, 'How could anyone else like that too?'"
Elyce reveals she used to waste money on takeaway, but now she eats what she likes – just healthier versions of it – and meal preps all of her meals and this helps her lose weight.
"I would say eat things that you enjoy and adjust them to make healthier meals. So swap fattier cuts of meat for leaner cuts, white rice, flour and sugar for brown," she says.
"I replace cream and ice cream with Greek yoghurt and I replace cow's milk for unsweetened almond milk.
"If you enjoy what you are eating and don't feel like you are missing out, you will succeed with so much more ease."
The 28 Day Weight Loss Challenge an affordable, healthy meal plan AND PROVEN to help you lose weight!
The 28 Day Weight Loss Challenge is a healthy weight loss program, made especially for busy mums.
Complete with meal plans, recipes, support and daily exercises, it is YOUR personal trainer, dietitian, meal planner and motivational coach in YOUR pocket!
Manage your workouts, recipes and meal plans and get your shopping list from one convenient App, daily.
What's more, each month is a brand new Challenge theme – meaning you'll never get bored and have access to new recipes and new exercises every month!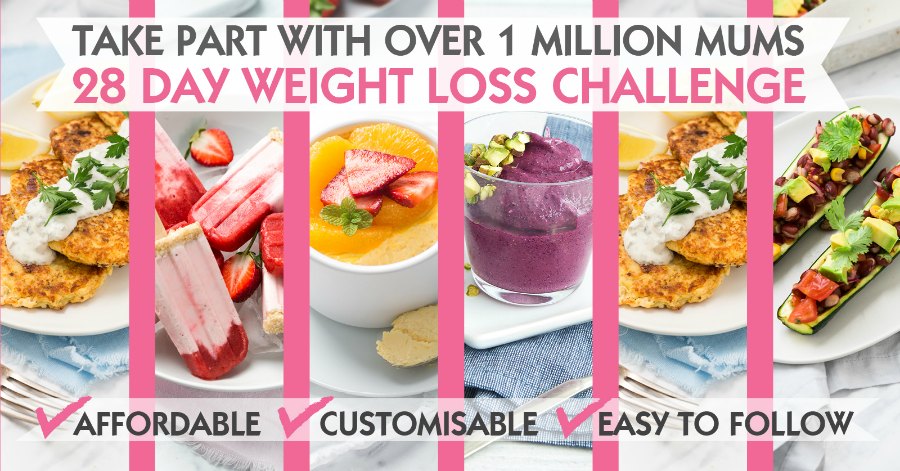 Our 28 Day Weight Loss Challenge includes:
28 days of at home exercise routines (no gym needed) – with video instruction
Customisable and breastfeeding friendly meal plans
Time-efficient exercises for busy mums – under 30 mins
Challenge combines Pilates exercises with interval and circuit training (HIIT)
Suitable for basic to advanced fitness levels
Home to thousands of EASY-TO-MAKE recipes!