Just when you thought you knew all there was to know about slow cooker recipes (check out our 10 favorites here) we come to you with this breaking news.
There are so many OTHER versatile and fun ways to use your slow cooker for 28 Day Weight Loss Challenge recipes that you may not have even dreamed of using it for.
Things like a moist lemon pudding, your morning oats, a delicate fish curry, or even a sticky pineapple snack. Interested?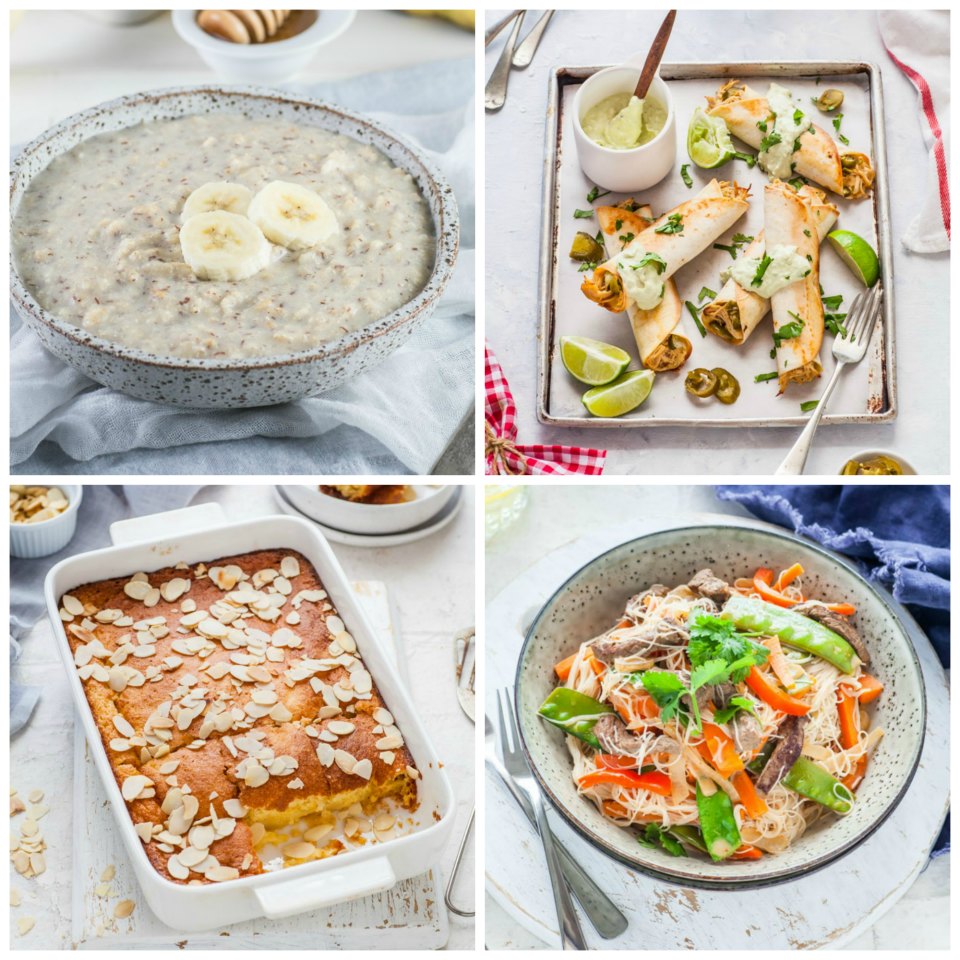 The July 28 Day Weight Loss Challenge is all about slow cooking and cooking in bulk to take the hassle out of cooking healthy meals for your family.
The following seven recipes will ALL be available to members of the 28 Day Weight Loss Challenge, but TODAY we are giving you a sneak peek of not one but TWO of the fabulous recipes in the picture above.
Fancy Slow Cooked Oats
306 calories
Whether it's made on the stovetop or in the slow cooker, you can't go past a steaming bowl of oats for a nutritious start to the day. Preparing them in the slow cooker means you can enjoy them throughout the whole week by simply reheating a portion.
Slow-Cooked Baked Beans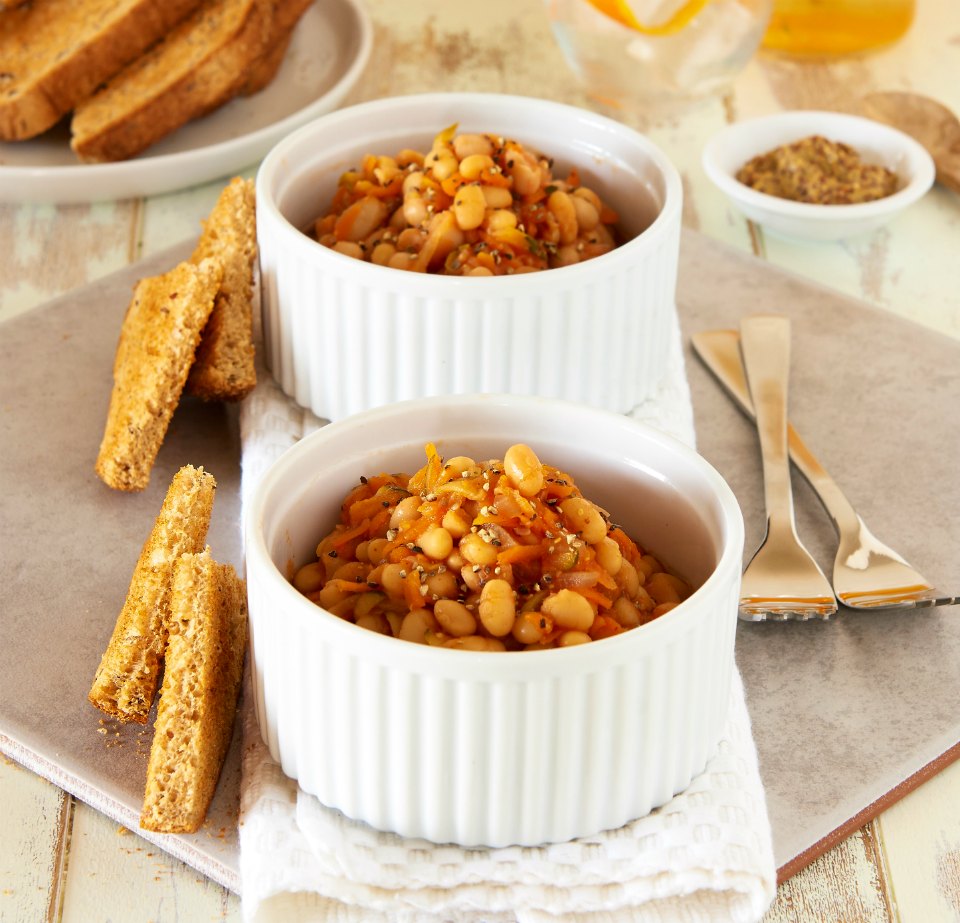 349 calories
Prepare this recipe a few days ahead of time so you can soak the beans and slow cook as required. This recipe makes 2 serves so it's great to make at the beginning of the week and store leftovers in the fridge to have another day. You'll be given the method to prepare this recipe in either a slow cooker or in the oven.
Slow-Cooked Spiced Pineapple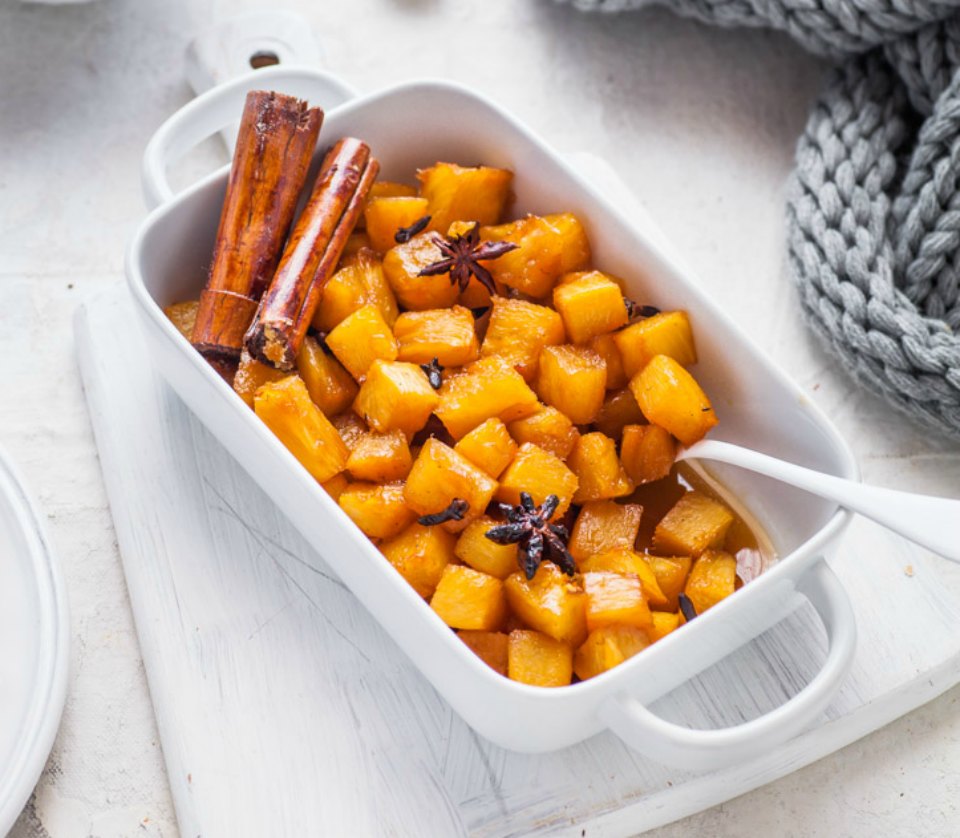 125 calories
Fresh pineapple and warming spices combine (in the oven or slow cooker) to make a delicious snack for 4. Or why not try it as a dessert with a dollop of Greek yogurt on top?
Slow Cooked Thai Beef Noodle Salad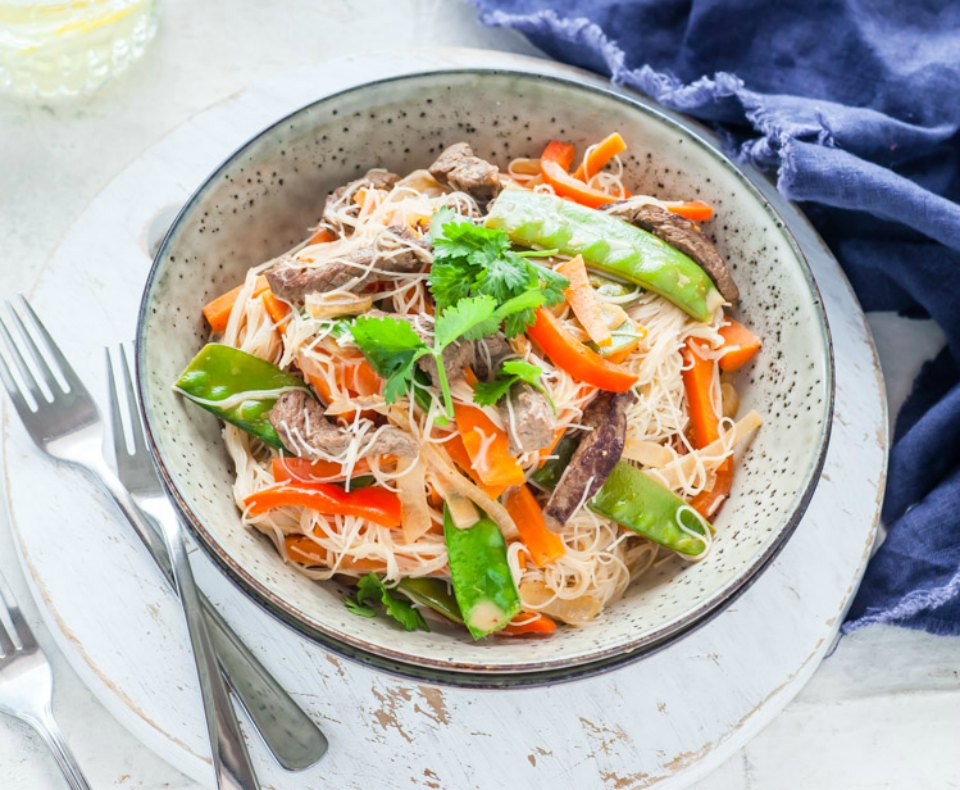 336 calories
This is a delicious Thai inspired warm salad that can be made in the slow cooker (or the oven). Making a large batch of the slow-cooked Thai beef from this recipe will allow you to store leftovers to use in upcoming recipes. Store in an airtight container in the fridge for 3-4 days or freeze for up to 2 months.
Slow-Cooked Chicken Jalapeno Poppers with Avocado Cream Dip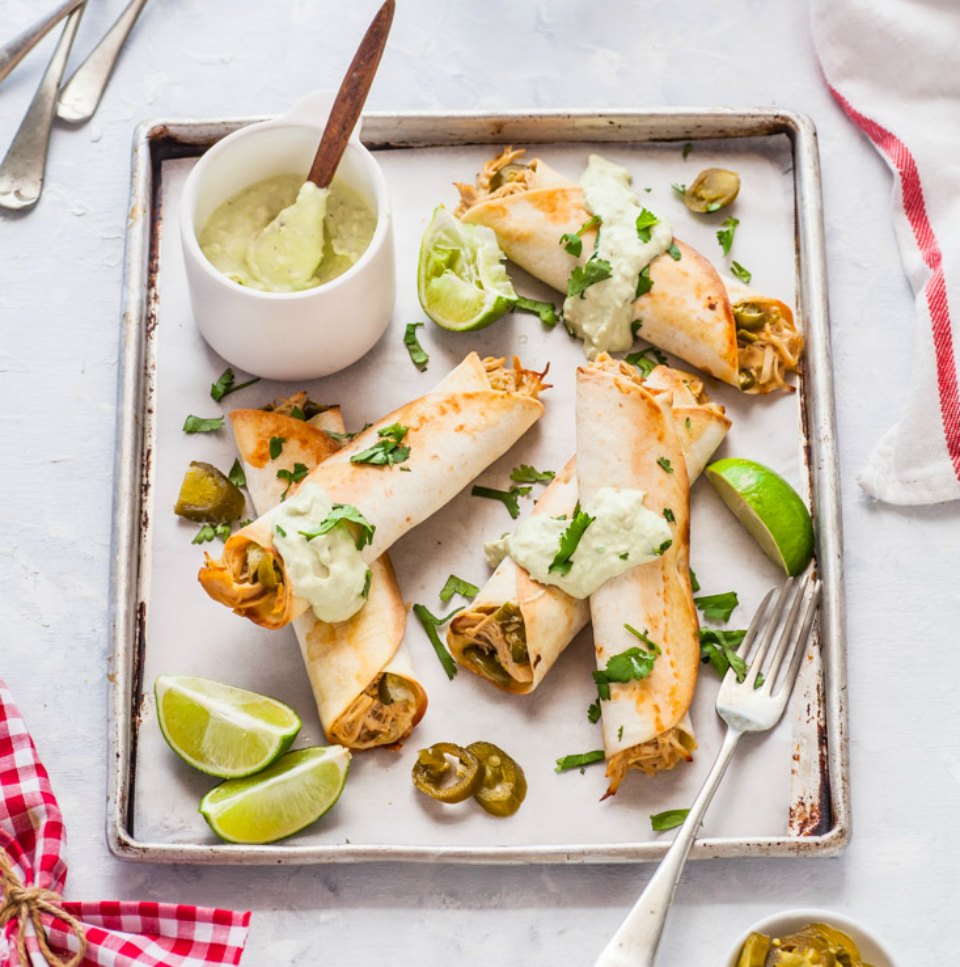 331 calories
Make the chicken jalapeno mix for this recipe ahead of time and just assemble the rest of the recipe when ready to serve. Store leftover chicken jalapeno mix in an airtight container for 3-4 days to enjoy for another meal. You can use a slow cooker or oven to prepare this recipe. Get the recipe below! Another delicious Slow Cooker Chicken Recipe!
Slow-Cooked Fish Curry with Pappadums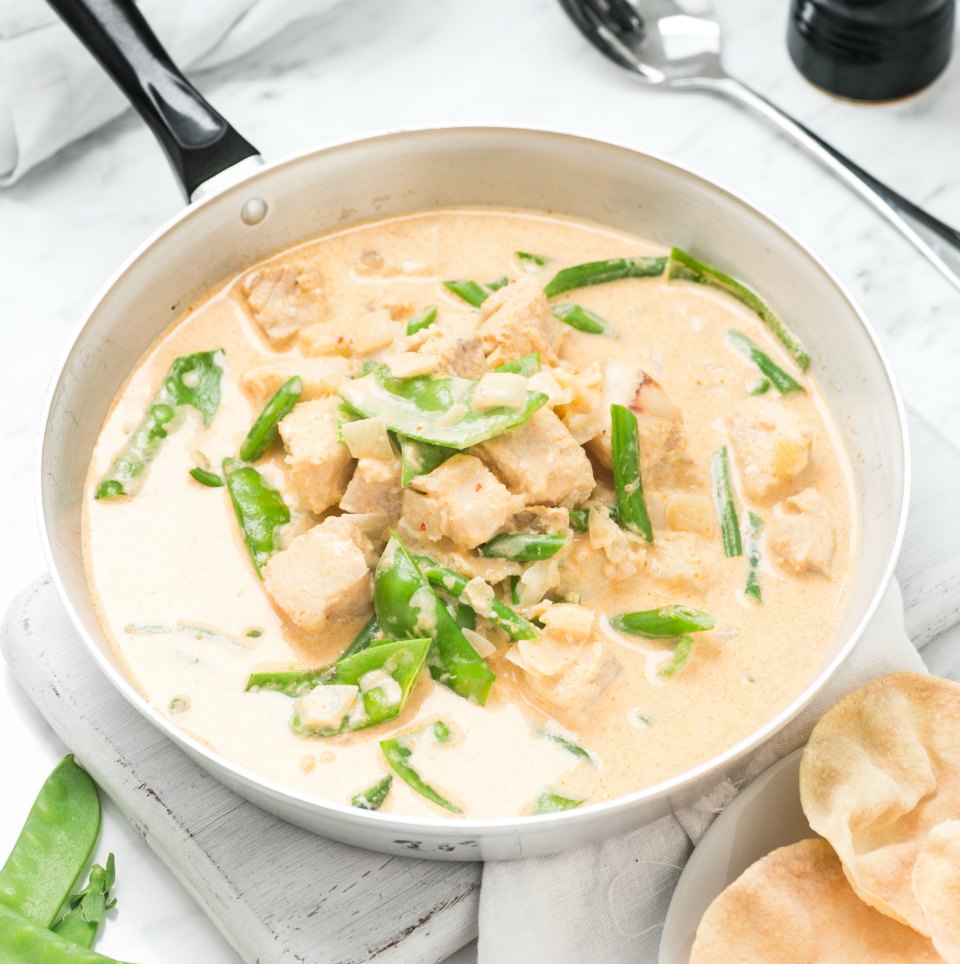 359 calories
This delicious fish curry is made in a large batch so you can store leftovers in the fridge or freezer for another meal. You can prepare this recipe on the stovetop or in the slow cooker.  Either way, it yields a delicate curry with subtle flavors that the whole family can enjoy.
Slow-Cooked Lemon Pudding
159 calories
Yes, this is the one you've been waiting for. A delicious lemon pudding. Perfect to serve for dessert when the weather is cooler. This recipe can be prepared in a slow cooker or oven for a moist texture.
Ingredients
150g unsalted butter, softened
1 cup Natvia (192g)
4 free-range eggs (200g)
1 & 1/4 cups wholemeal self-raising flour (150g)
1 tbsp lemon zest (16g)
1/3 cup lemon juice (83ml)
1 & 1/2 cup almond milk, unsweetened (375ml)
2 tbsp flaked almonds (30g)
1 cup reduced-fat Greek natural yogurt (260g)
Method (part 1)
Beat together the Natvia and butter until light and fluffy.
Separate one of the eggs and add the yolk to the butter/Natvia mix (keep the egg white aside).
Gently mix in a quarter of the flour, lemon zest, lemon juice, and milk.
Repeat this step with each of the remaining eggs; separating each one, one at a time, adding the yolk to the mix.
Then stirring in with another quarter of the flour, lemon zest, lemon juice, and milk. Until you've added all 4 egg yolks and all the flour, lemon zest, lemon juice, and milk.
Beat the egg whites until soft peaks form. Gently fold into the pudding batter.
If cooking in the oven:
Preheat the oven to 180C and lightly grease a pudding dish.
Pour the batter into the pudding dish and bake for 45 minutes to an hour or until golden and moist. Scatter with flaked almonds.
If cooking in a slow cooker:
Lightly grease the slow cooker bowl and then pour in the batter.
Cover and cook on low for 4 hours or until cooked through.
Scatter with flaked almonds.
To serve:
Slice into 14 pieces, one-piece with a dollop of yogurt is one serve.
Store leftovers in an airtight container in the fridge for 4-5 days, to reheat and serve as required.
The recipe makes 14 servings at 159 calories each.
Join The 28 Day Weight Loss Challenge This Winter!
Eager to reach your weight loss goals this winter? Then jump on board with The Healthy Mummy and join the 28 Day Weight Loss Challenge!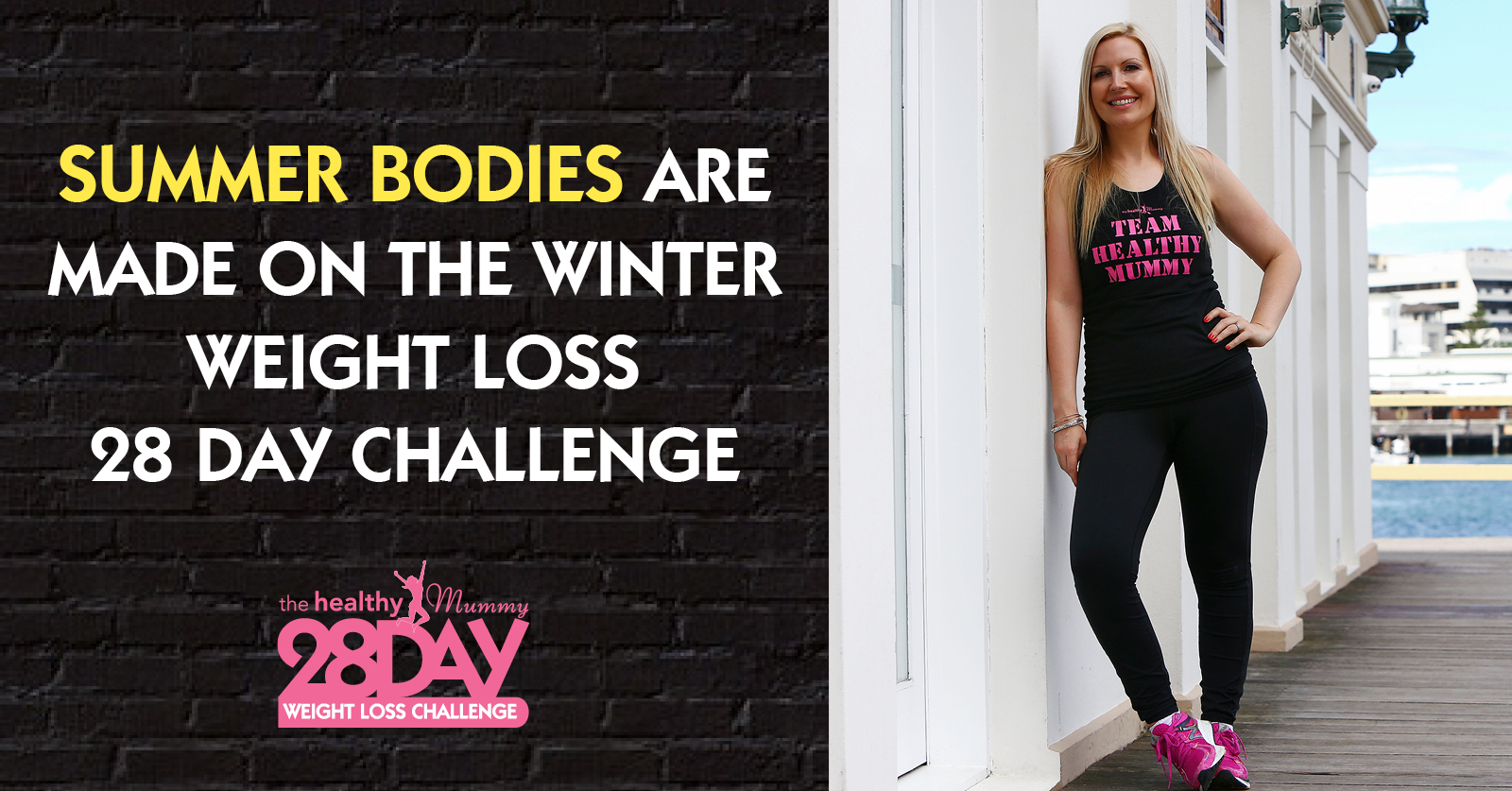 Our Challenge is designed by mums FOR MUMS – to help them reach their goal weight and tackle their health and fitness.
The Challenge is home to customisable meal plans, 24/7 social support and realistic exercises mums can do AT HOME.
Our Challenge entails:
28 days of at home exercise routines (no gym needed) – with video instruction
Customisable and breastfeeding friendly meal plans
Time-efficient exercises for busy mums – under 30 mins
Challenge combines Pilates exercises with interval and circuit training (HIIT)
Suitable for basic to advanced fitness levels.
Home to thousands of EASY-TO-MAKE recipes.
NEXT 28 DAY WEIGHT LOSS CHALLENGE STARTS SOON!
To find out more on the 28 Day Weight Loss Challenge click here.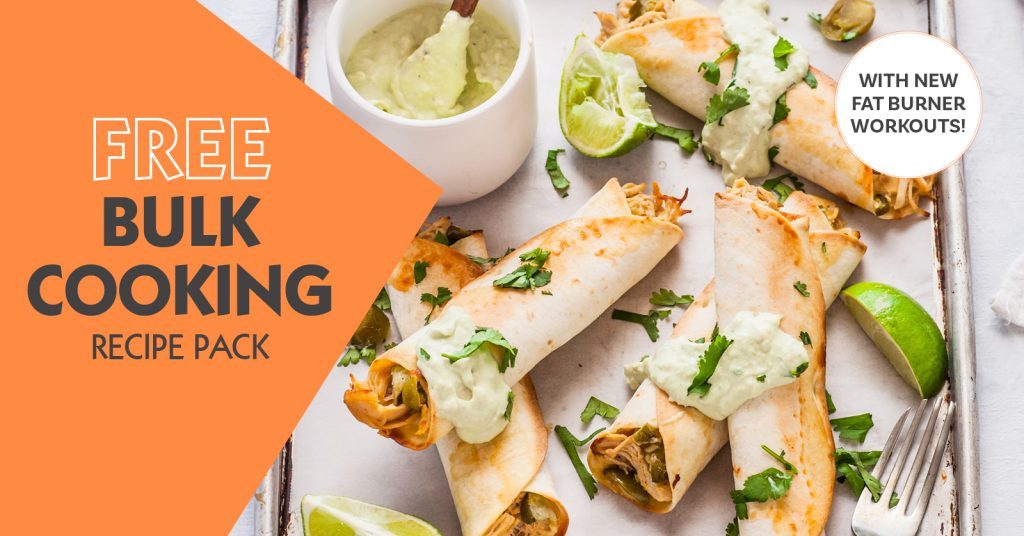 Incredible results from REAL mums on the 28 Day Weight Loss Challenge
1.Rae Willingham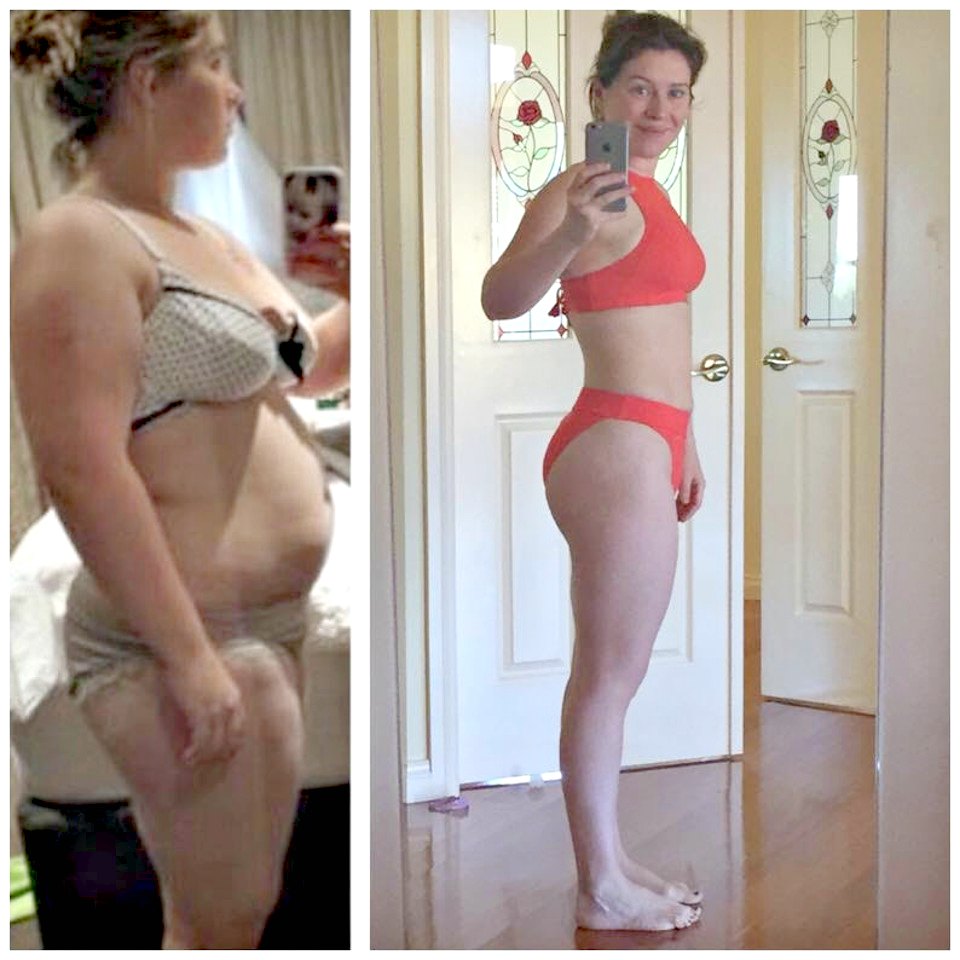 Mum of three children young children, Rae, has overcome negative self belief in the face of  some very big obstacles. After losing 25kgs* and maintaining her goal weight with The Healthy Mummy 28 Day Weight Loss challenges she says:
"I am no longer the girl who suffered debilitating anxiety and regular panic attacks. The one full of excuses not to go out and enjoy life. I am now this amazing butterfly who loves her life and lives it with no worries (well far fewer, I am still a woman after all!)".
2. Jo Hart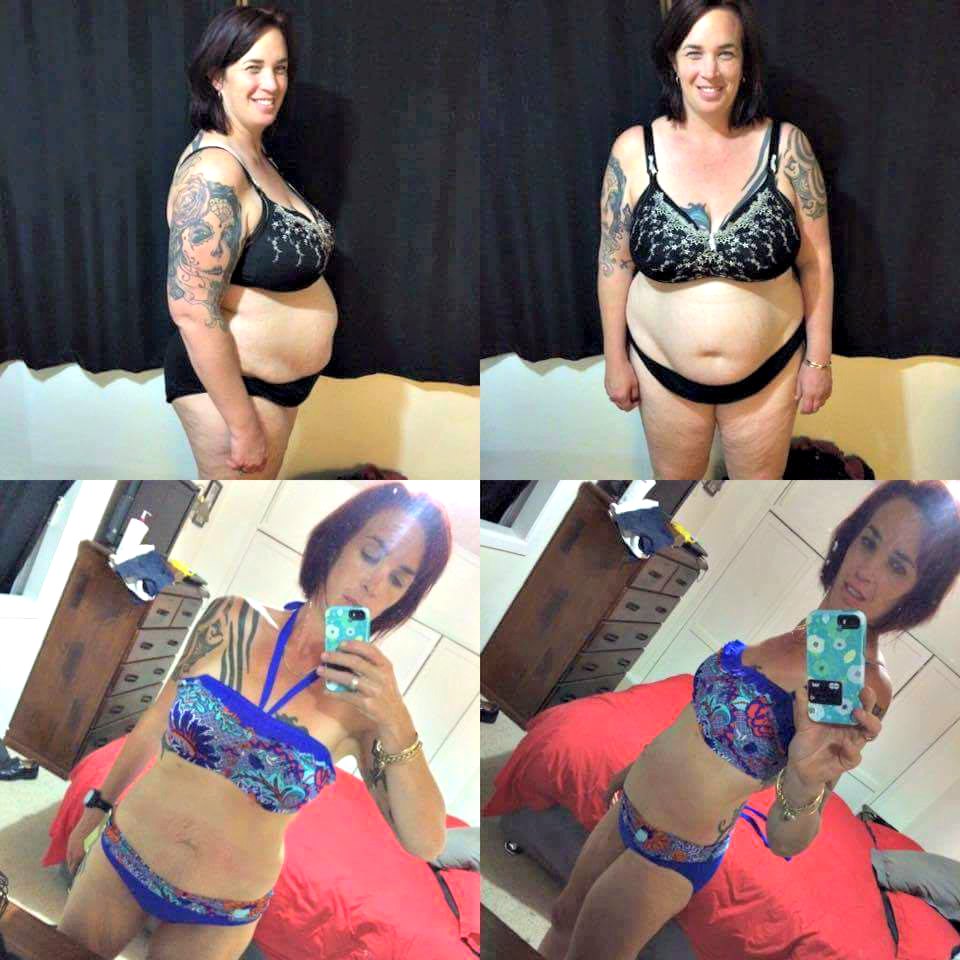 Jo Hart not only rocks her new bikini, she has lost 38kg* with The Healthy Mummy 28 Day Weight Loss Challenges.
She says:  "I am proud of the change I have made for not only me but for my family too".
3. Renee Harrison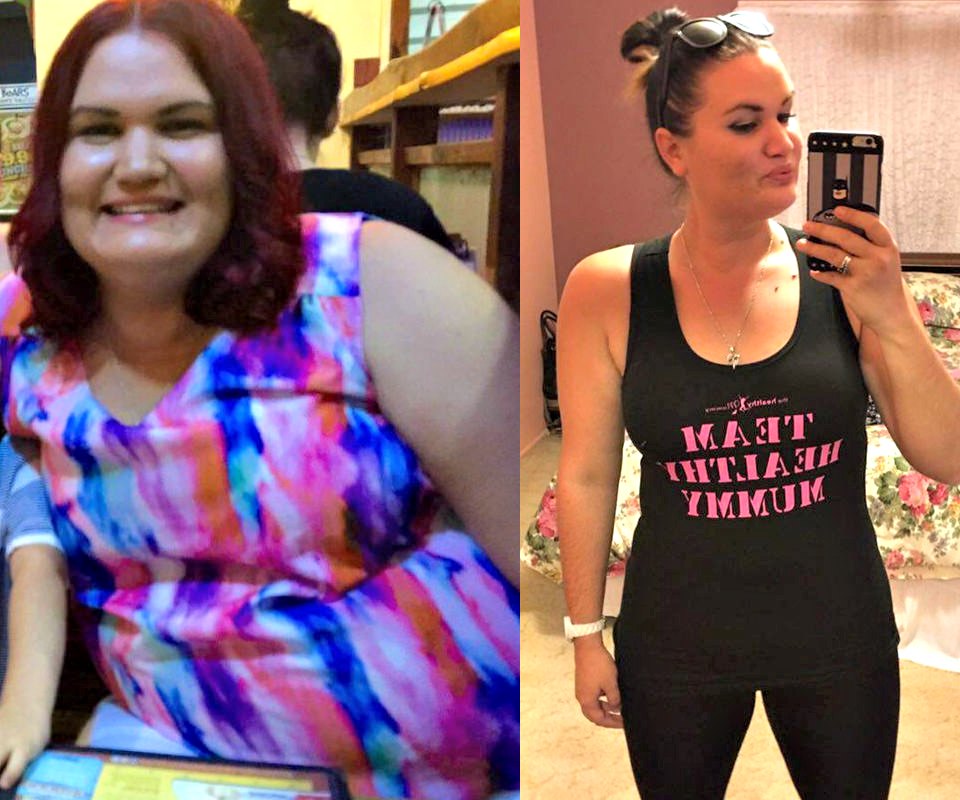 Mum Renee, from Central Queensland, has overcome depression and anxiety stemming from an abusive relationship and transformed her body losing 41kgs* (from 115kgs to 74kgs) with The Healthy Mummy Smoothies, free snack recipes and portion controlled high protein meals.
She says: "previously I lived day by day, but now I embrace life as it were my last day on the earth!".
4. Elle Temple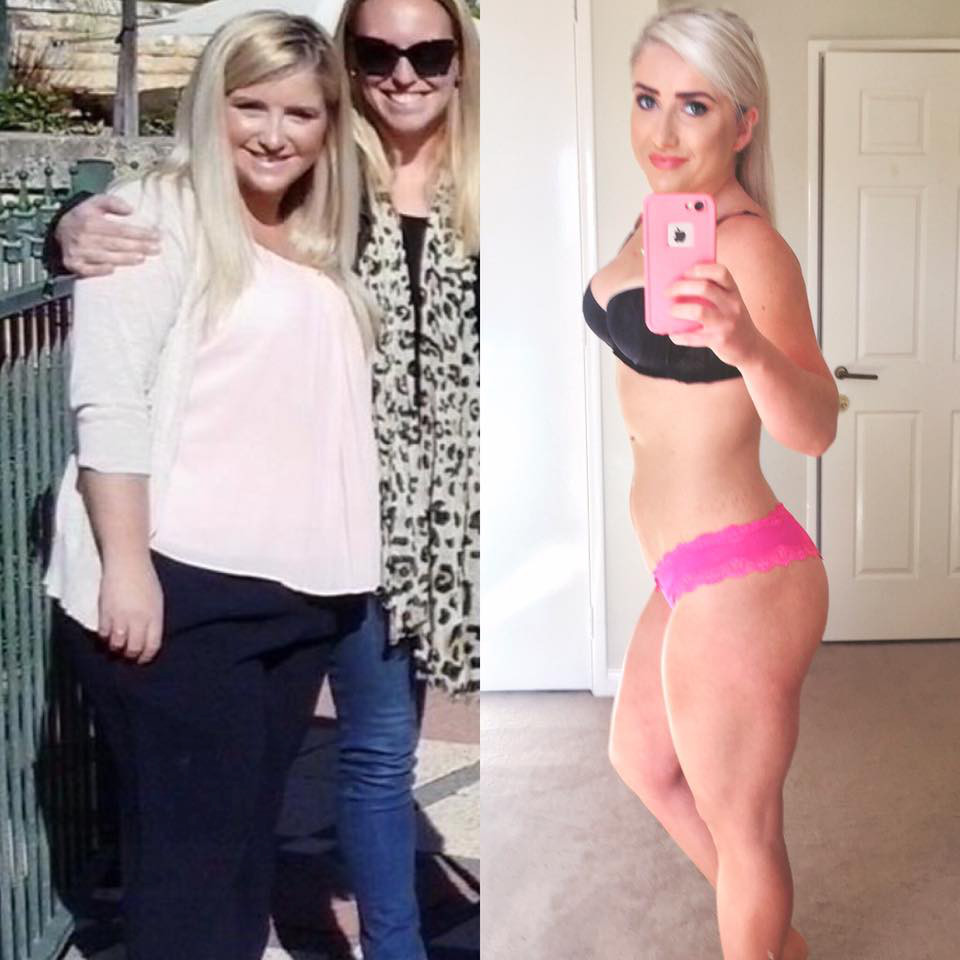 Smashing her weight loss goal of 25kgs* (from 83.6kg to 58.6kg) with The Healthy Mummy 28 day weight loss program, Elle now focuses on toning up.  Elle says:
"today I am thankful that I am no longer afraid of having photos taken of me. I love that I have photos to look back on and am proud of how far I have come. From being 'obese' and having no energy to tackle my day, to being a healthy weight and being able to spring around with my crazy toddler".
Join the 28 Day Weight Loss Challenge.