7 tips to keep you on track with your meal preparation
Feeling overwhelmed with what to cook for dinner and how to ensure it's healthy for you and your family?
The best way to meet your healthy eating goals is to up your game in meal planning and prepping to keep organised and reduce your stress levels at meal times.
To make life a little easier and ensure you become a meal prep pro in no time, join us on the 28 Day Weight Loss Challenge.
7 tips to help keep you on track with your meal preparation
1.What is in your menu plan?
This is the critical first step to meal prepping – what are you planning on cooking? Sounds simple. It is, so it's important to do it. Skipping this step will not help you reach your healthy eating goals.
The Meal Prep and Time Saver 28 Day Weight Loss Challenge includes weekly meal plans to provide as many options to suit all tastes plus you can easily customise the plans to suit your needs, your budget and your time.
2. Think simple
For the busy summer months, your meal plan and prep can be as simple as a salad and some grilled meat on the barbeque.
Choose lean meats that can be grilled quickly and pair with one of the healthy and simple salads from the Meal Prep 28 Day Weight Loss Challenge.
3. Designate meal prep days
This is important not only from a sanity perspective but also from a food safety perspective. If you cook chicken on a Sunday for the week, if stored well in the fridge, it will most probably keep until Wednesday. Therefore, it would not be food safe wise to cook all of the chicken on a Sunday for say a meal on a Friday night.
Once you know when you would like to eat each meal, you can designate the days of meal prepping.
3.1 How long does food keep for in the fridge?
Assuming the produce is fresh, has been handled well and stored correctly:
3 days for cooked meats or chicken
2 days for cooked fish
2 days for cooked eggs
4. Have appropriate storage containers
There is no point prepping loads of meals if you are not able to store them easily and effectively in the fridge or freezer. You don't need expensive containers just ones that can stack easily and seal well. Zip-lock bags are great for sauces, stews, soups etc as you can lay them flat in the freezer to store more and also they make defrosting faster.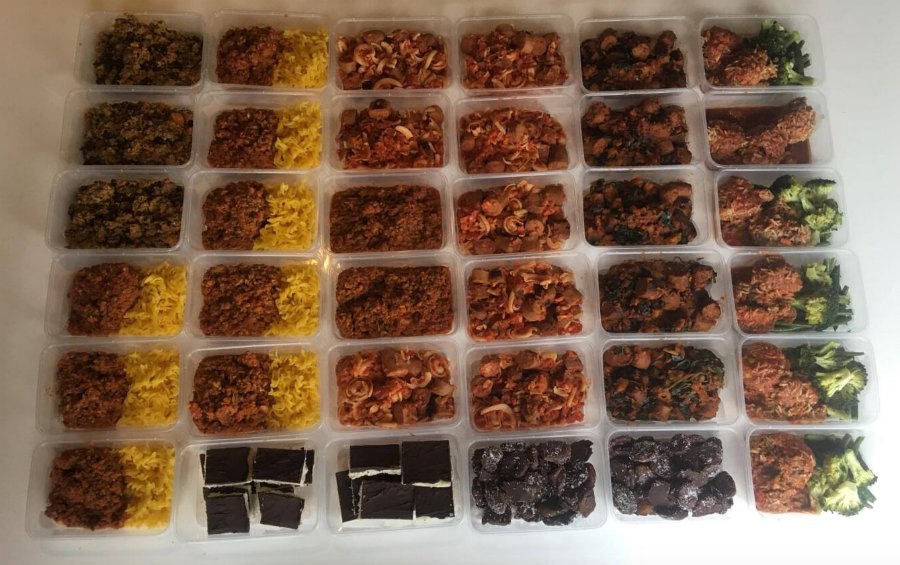 5. Label what you have prepared
Once you've become a meal prepping pro and your fridge and freezer start to fill up with all the goodies you've made, ensure you label your containers with what is inside, when it was cooked and perhaps even when it should be eaten by.
This will help you keep track of what you have available and avoid any food waste.
There are lots of food container labeling products available these days or just write your label on paper and stick on the containers with sticky tape.
6. Meal prep summary
Once you've prepared all the components for your meals, write a list of what you have available and which meals they are to be used in. For example if you have cooked off some chicken breast fillets on a Sunday you can then list which recipes to use these in from Sunday – Wednesday.
Then each day when you are assembling your meals you know what you have available and what needs to be used up to avoid food waste.
To avoid waste further and save additional dollars on grocery shopping, members on the 28 Day Weight Loss Challenge can bulk swap recipes in their 28 Day Weight Loss Challenge meal plan – therefore repeating the same meal for a couple of days, using up ingredients and or making use of left overs.
Watch the video below for more information.
7. Outsource
Get help with your meal prepping or make meals in bulk to swap with a friend or neighbour e.g. you make double of a pasta sauce to give your friend half and they give you a frittata they've made extra of. Get your partner and kids involved too.
Encouraging children to help with meal prep is fun for them but also wonderfully rewarding and helpful in teaching and raising children who can look after themselves and appreciate healthy foods. Even if it is as simple as washing the salad leaves or shelling the peas, get everyone involved.
Many mums in The Healthy Mummy Community swear that meal prep has helped them achieve their weight loss goals, save time spent in the kitchen and stick to their weekly shopping budget.
If you are still a little bit nervous about nailing meal prep, check out these 5 inspiring mums who have not only seen incredible weight loss results from meal prepping, but have come to LOVE meal preparation thanks to it's ease, timesaving elements and it's ability to get the kids involved in the kitchen!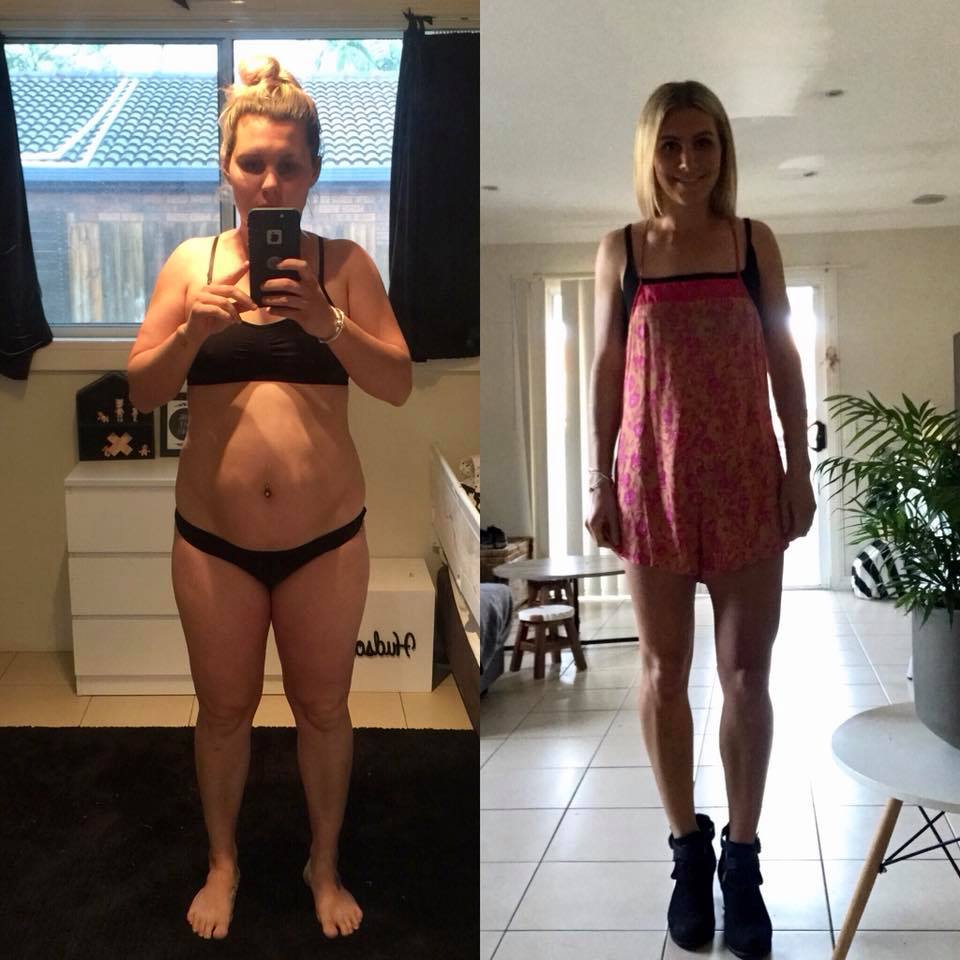 Since joining the 28 Day Weight Loss Challenge and prioritising meal preparation, mum-of-two Sacha Farley has lost an incredible 34 kilograms and says meal prep makes choices quick, easy and helps her to stay on track with portions.
Sascha also meal preps weekly and cooks for the whole week on a budget. "I usually don't have to jump in the kitchen again until Thursday or Friday and the freezer is always full," she says.
If you are already convinced and ready to fine tune your meal prep skills to assist with your weight loss, join the 28 Day Weight Loss Challenge.