INSPIRING weight loss results from mums who love MEAL PREPPING
Many of the mums in our Healthy Mummy community SWEAR by meal prepping to help them on their weight loss journey. They say it helps them maintain their results and to keep motivated and accountable.
Prepping your meals for the days or weeks ahead can be a really great habit to get into especially when life gets busy and you don't have time to make dinner daily.
Having meals already made and at your disposal is not just handy, it also stops any urge to order pizza on UberEATS.
These five mums tell how meal prep has helped them on their health and weight loss journeys.
Get your screenshots at the ready because you're going to want to use these as your motivation when it comes to February's 28 Day Weight Loss Challenge, the theme being Meal Prep and Time Saving!
These mums meal prep to lose weight
1.Elyce Thompson 
Weight loss=11kg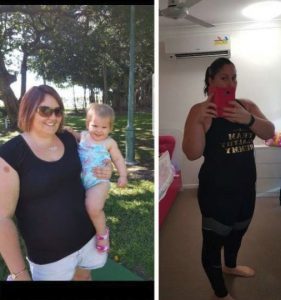 Meal prepping gives this mum no excuses to choose unhealthy options. "I am a mum to 3 autistic kids, twins aged 5 and a daughter almost 3. All my kids differ on the spectrum and have sensory processing disorders which gives them a minimal variety of foods," she says.
Her biggest down fall before she started to meal prep was going out with her kids and becoming hungry and grabbing whatever was easiest and in sight, which was usually not the right choice.
Now, thanks to meal prepping, there are no excuses for bad choices.
"It helps me stay on track massively and I make sure I prep in advance, giving me no excuses to having bad days because I never run out of food," she adds.
She spends one day every few weeks in the kitchen to make life easier for herself.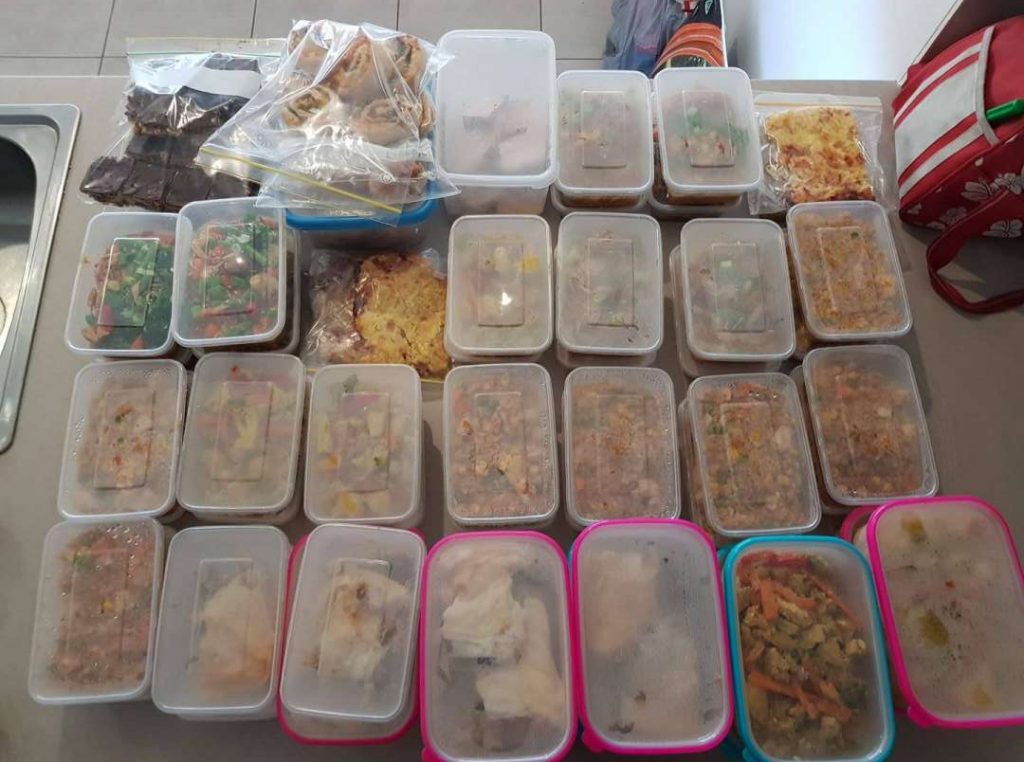 2.Melanie Arnold-Stemm
Weight loss=46kg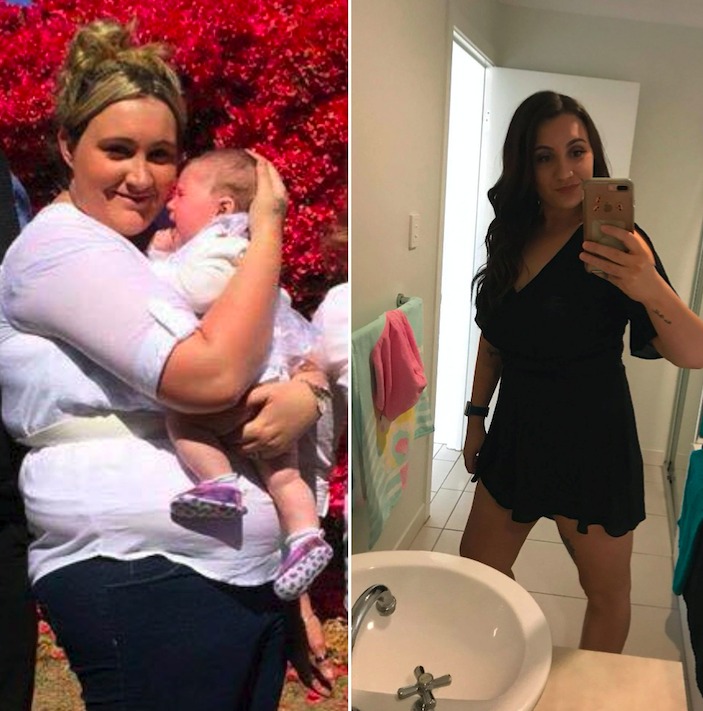 Melanie credits 90 per cent of her weight loss to preparing her food and staying on track!
"Of course I have times where I have a slip up when I'm out, but I always reset the same day as there is always something in the fridge at home," she says.
Meal prepping three times a week, Monday is making her freezer stash, Wednesday is snacks; and Friday is meal prep for her mums house where she cares for her on the weekends.
"My budget must be under $75 per week, and by shopping at home first I can always create a great range of delicious, healthy meals, all for a fraction of the cost I was spending when I wasn't using the Healthy Mummy!" Melanie said.
Melanie says she's hoping to has a weight loss of 50kg overall by the end of February!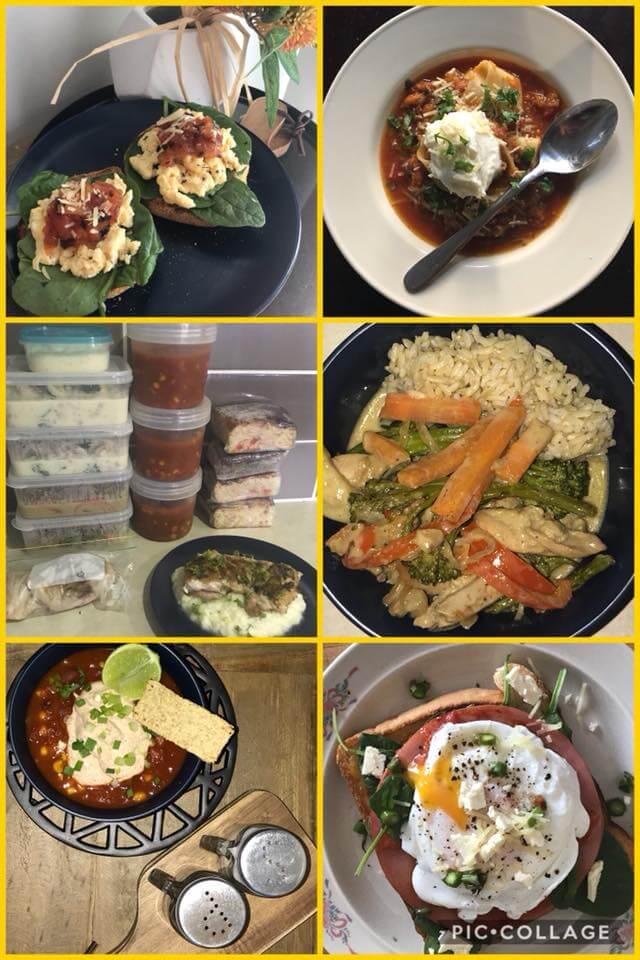 3.Sascha Farley
Weight loss=34kg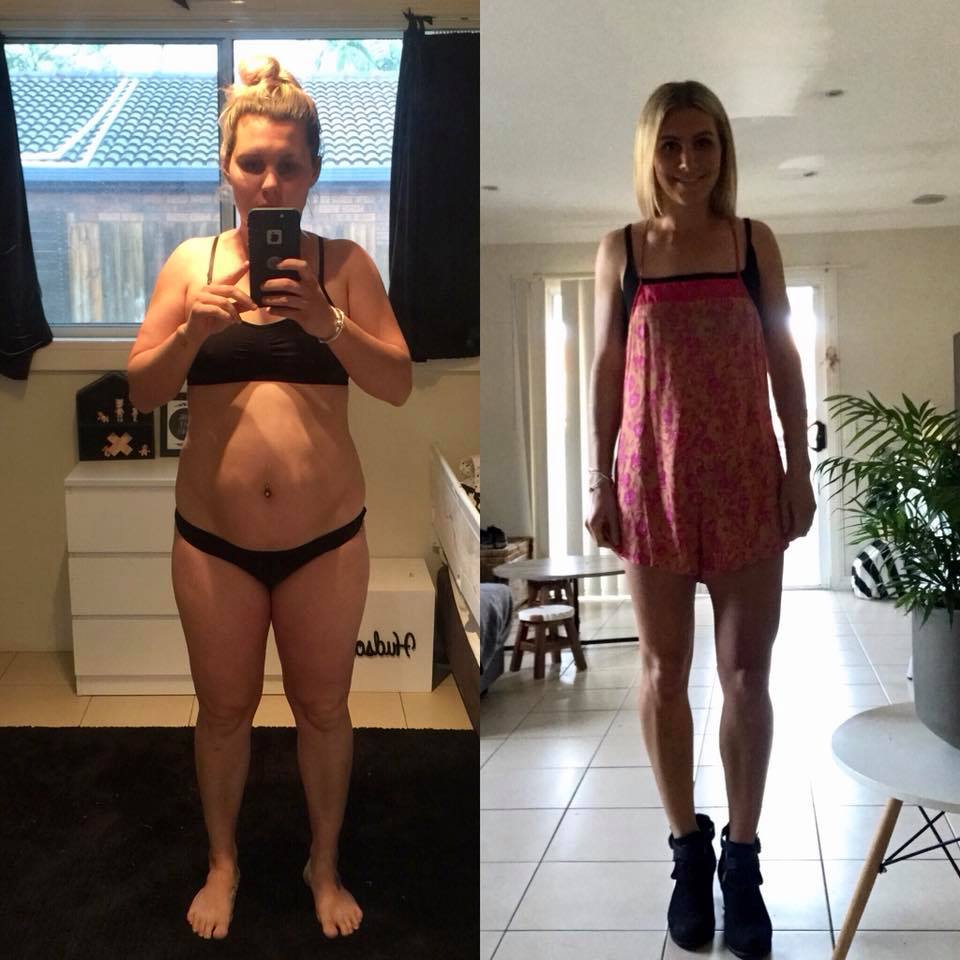 Sascha meal preps weekly and cooks for the whole week on a budget. "I usually don't have to jump in the kitchen again until Thursday or Friday and the freezer is always full," she says.
It has made choices quick and easy, especially with snacks, Sascha says. It helps her to stay on track with portions and keeps the variety going. Try your hand at meal prepping to keep things interesting!
Sascha has been maintaining her weight with meal prepping for about six months.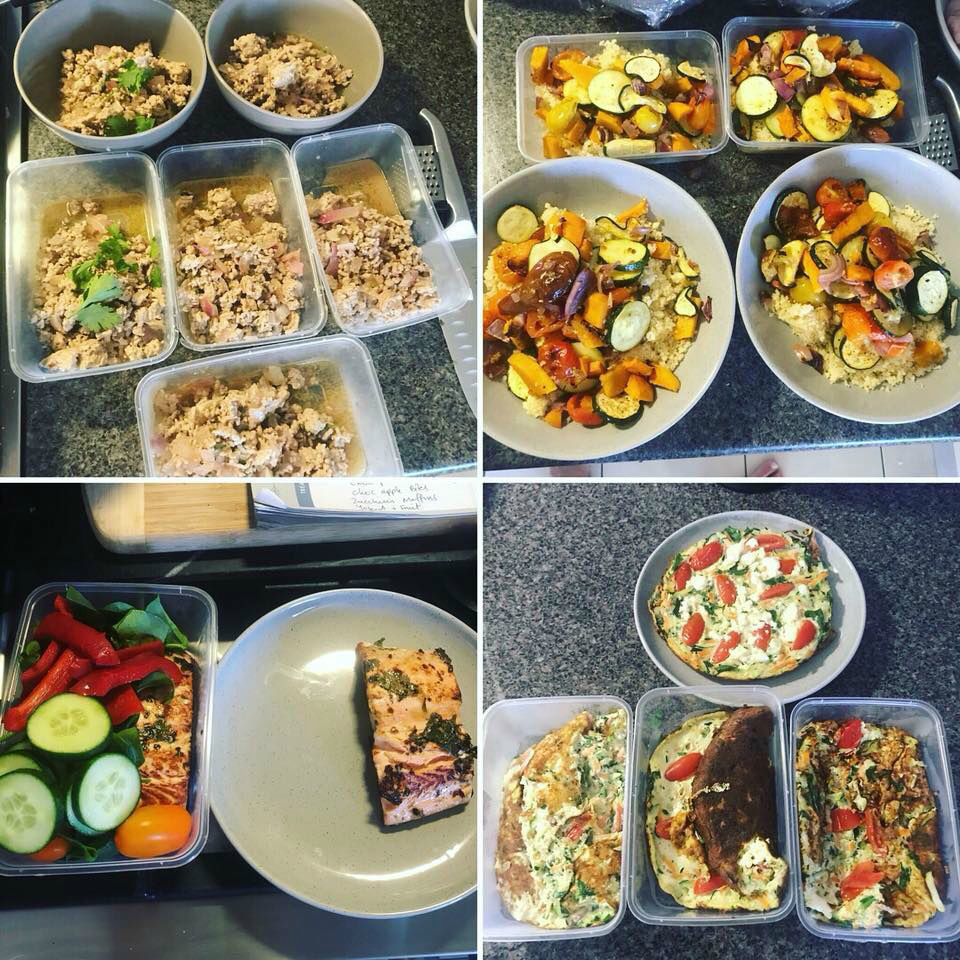 4.Janelle Dale
Weight loss=10kg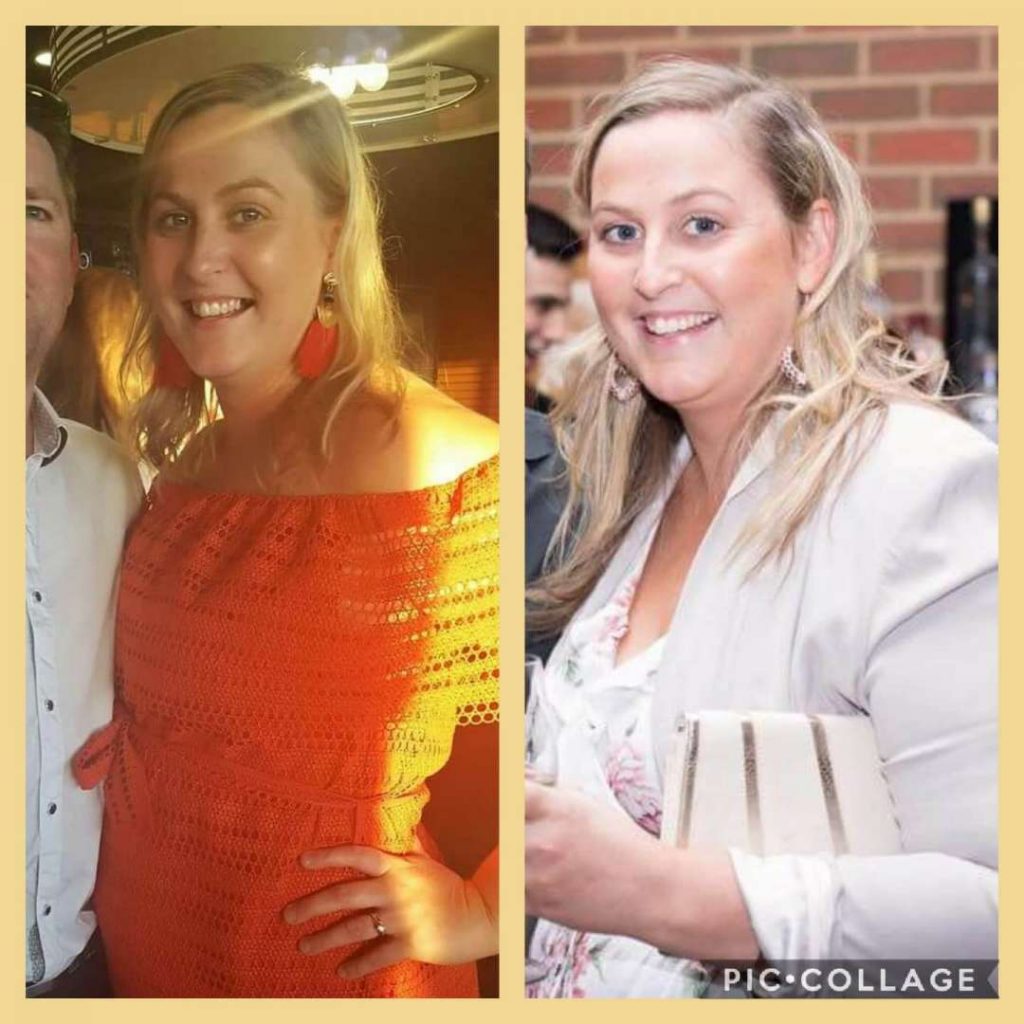 Janelle sells meal prep help keeps her sane. It helps her to stay on track with individual meals and also meals for the whole family.
"I love having healthy snacks on hand that not only myself can grab but also my 3 year old and husband," she says.
Helping with weight loss in more ways than one, in particular preventing impulsive snacking on the wrong foods, which was a bad habit Janelle had while being at home with the kids.
"I would be lazy and grab whatever was easy or took the least amount of time to make and generally these weren't my healthiest options. I find having snacks ready made or things like nuts, crackers and dips already portioned and ready to eat helps me keep track of my daily calorie intake," she says.
Janelle preps either parts of main meals or complete meals to help create healthy alternatives for her and her family. Having dinner either part or fully organised means Janelle feels more in control and effectively creates more motivation for her. 
"It allows me to then either play netball or go to gym in the evenings without feeling like I haven't done enough for my family," she says.
Meal planning on a Thursday, shop on Saturday or Sunday and meal prep Sunday, Janelle tries to be thrifty and meal plan using up fruit and veg she has left over and plan around events for the week.
"Eating and living healthy doesn't have to be expensive or time consuming," she adds.
Since week one of the January 28 Day Weight Loss Challenge, Janelle says she has lost 3.5kg and admits all those weeks she has meal prepped.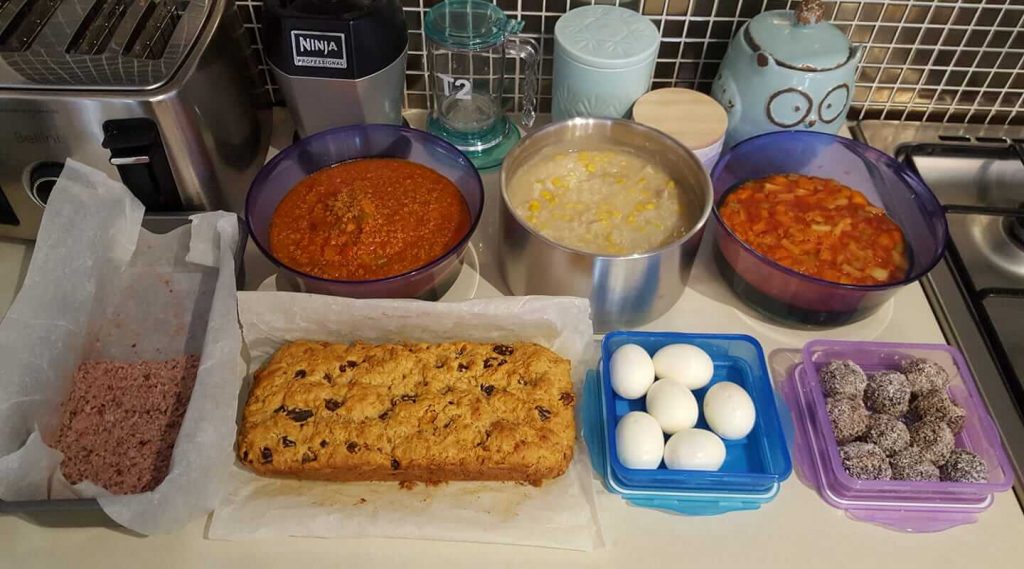 How awesome it that?
If you want to become a meal prep pro, stick to your healthy meal plan and lose weight – check out our 28 Day Weight Loss Challenge HERE. 
The Meal Prep and Time Saving 28 Day Weight Loss Challenge contains healthy, easy to prepare and budget friendly meals. Plus brand new Tabata full-length workouts that can be done in under 10 minutes, saving you time with your daily exercise whilst ensuring the best opportunity to burn calories.
The Meal Prep and Time Saving 28 Day Weight Loss Challenge gives you all the tools you need for an organised, time saving and healthy way to reach your weight loss goals.