Check out how these mums have transformed their bodies and lost 170kgs combined
We love supporting our community and sharing the results the mums have. These mums have lost an incredible 170kgs and are looking better than ever.
Here at The Healthy Mummy, we love to celebrate our amazing mums!
We're thrilled to share these nine mums incredible transformations and how they are smashing their goals with the help of The Healthy Mummy and our community.
8 mums incredible transformations
Andrea Hutton – 22kgs lost

Andrea says there are "six months between photos, many kgs and many centimetres gone all while still eating the yummiest food! This is definitely something I can stick to for life."
Read more about Andrea's weight loss journey HERE.
Niky Green – 17kg lost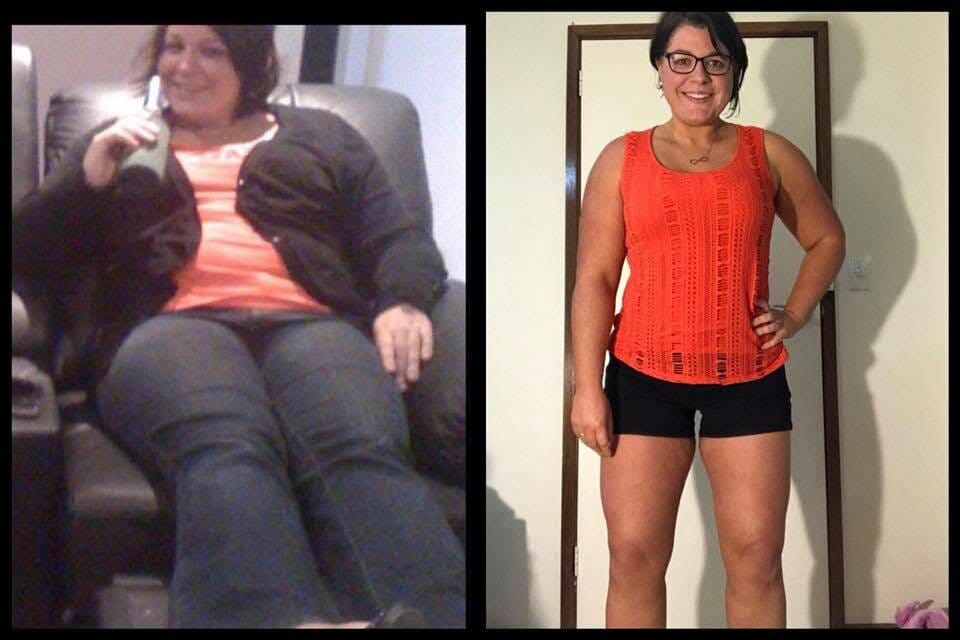 Niky says, "If you want something bad enough you'll do everything to get it! I didn't want to feel sad, lazy, unfit and unhealthy anymore." She continues to say "I wanted to turn my life around and be the best mum I could be to the boys! It wasn't easy but I fought every step of the way to get where I am today physically, mentally and emotionally! 
I couldn't have done it without The Healthy Mummy and my PT though! Following the 28 Day Weight Loss Challenge not only helped me lose weight by eating delicious food but it taught me so much about food too and even taught me to cook and make better choices!"
Niky says that she has "been having a smoothie every day since August 2015 as well as eating challenge meals every day! I have a whole new respect for food, I use it to fuel my body not destroy it! Don't wait any longer ladies, if your waiting for a sign then this is it! Make the change now and turn your life around! I'm the fittest and healthiest I've ever been and that's after twins and doing this as a single mum! If I can do it so can you! So click this link and sign up now!"
Jenni Wright – 35kg lost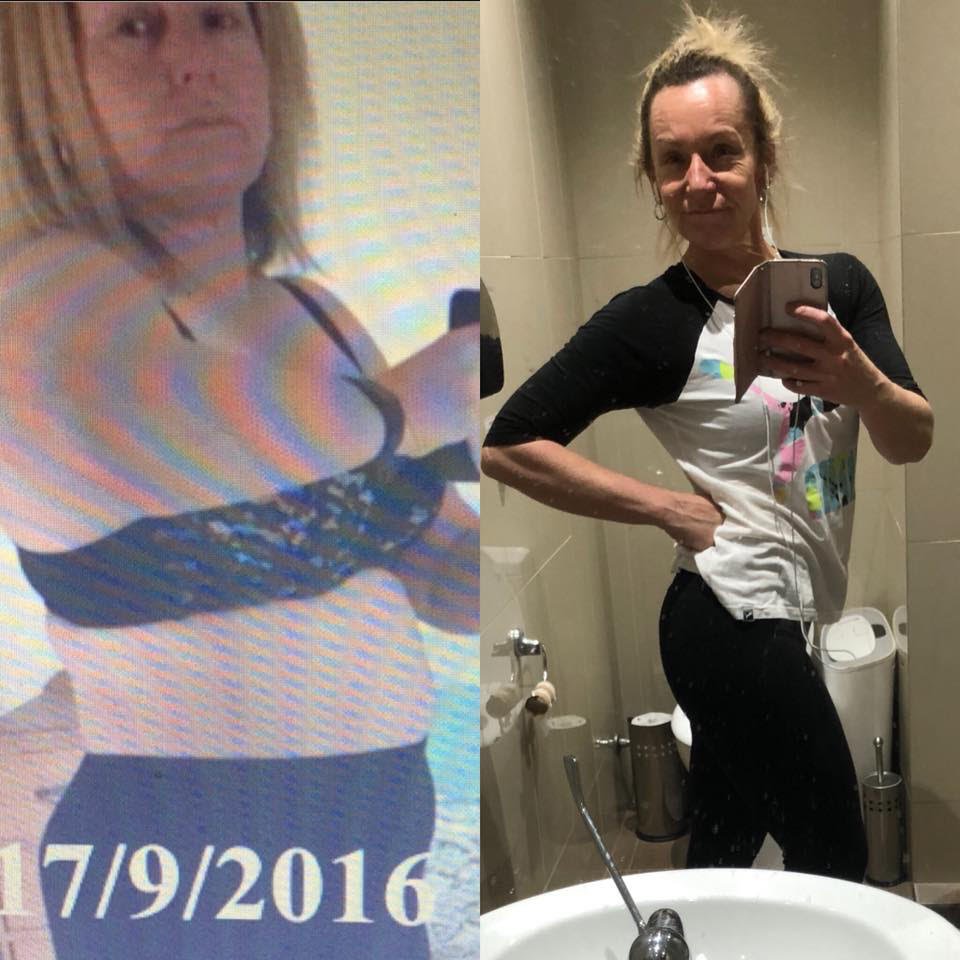 Jenni cannot believe "how time flies… two years on with The Healthy Mummy. It's life changing and I cannot recommend this amazing lifestyle enough."
She says that "she has lost 35kgs but gained so so sooooo much more." 

"Strong & confident, Loving life again!"
Read more about Jenni's weight loss journey HERE.
Zena Mason – 25kg lost

"One day I was scrolling through The Healthy Mummy page wondering when I would have a transformation of my own and here I am!!
I took the leap and haven't looked back, I have put one foot in front of the other and taken little steps, sometimes my wagon gets bogged, sometimes I have to rebuild the wagon and some weeks I'm killing it!
I've lost 20kg with The Healthy Mummy.. I'm lighter now than I was pre-kids, almost 25kg lighter than my wedding day…
My body is 30 years young, I've had at least 13 years of wrong choices and yo-yo dieting I'm still working things out, breastfeeding, tired and working. I'm still learning… and sometimes the resolutions aren't quick, but I'm enjoying the journey for once, I'm enjoying the food and that's one thing I haven't experienced before!
Above all else one thing is for sure this Mumma isn't giving up!"
Well done Zena! Read more of her amazing journey to health HERE.
Kylie Hemers- 1.3kg lost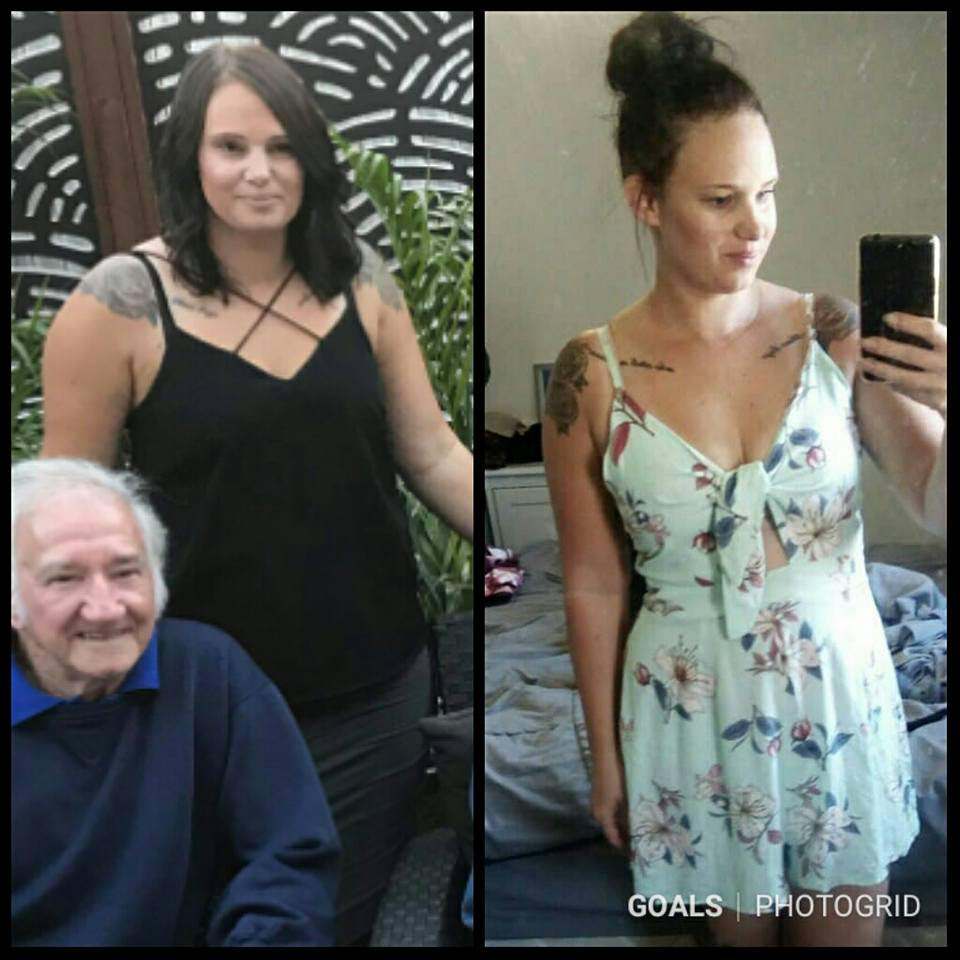 "In January I had baby number three and began my journey again (been following the group/smoothies for almost four years). 
The transformation pic is May – September. All my colourful food I've been eating the last 20 days when I really started to ramp things up. I do three boot camps a week and walk, and have now started to do pt once a week also. I take all three kids with me!"
Melanie Arnold-Stemm – 50kg lost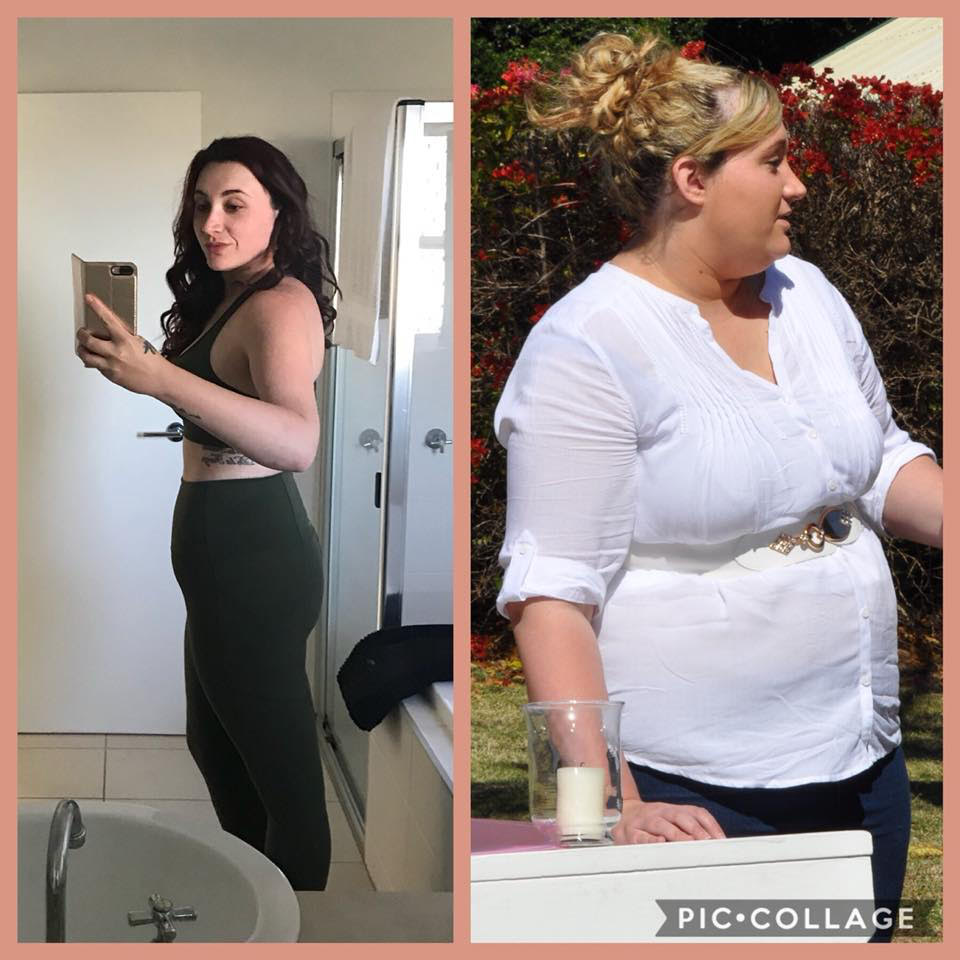 Melanie says, "50kg and 215cm down with The Healthy Mummy!
When I first started, I never thought I'd ever share a comparison photo, let alone see much progress in them at all, but it is SO EMPOWERING! 
Sharing progress photos are the best motivator ever! Because usually, we don't see our changes, or we pick ourselves apart; so having others notice is the BIGGEST boost! 

135kg to 85kg with The Healthy Mummy since November 2015
Get sharing beautiful! Today I want to see EVERYONE's progress! Wherever you are at in your adventure it doesn't even have to be weight loss related, it can be mental, confidence, absolutely ANYTHING! "
Cassie McKay – 10kg lost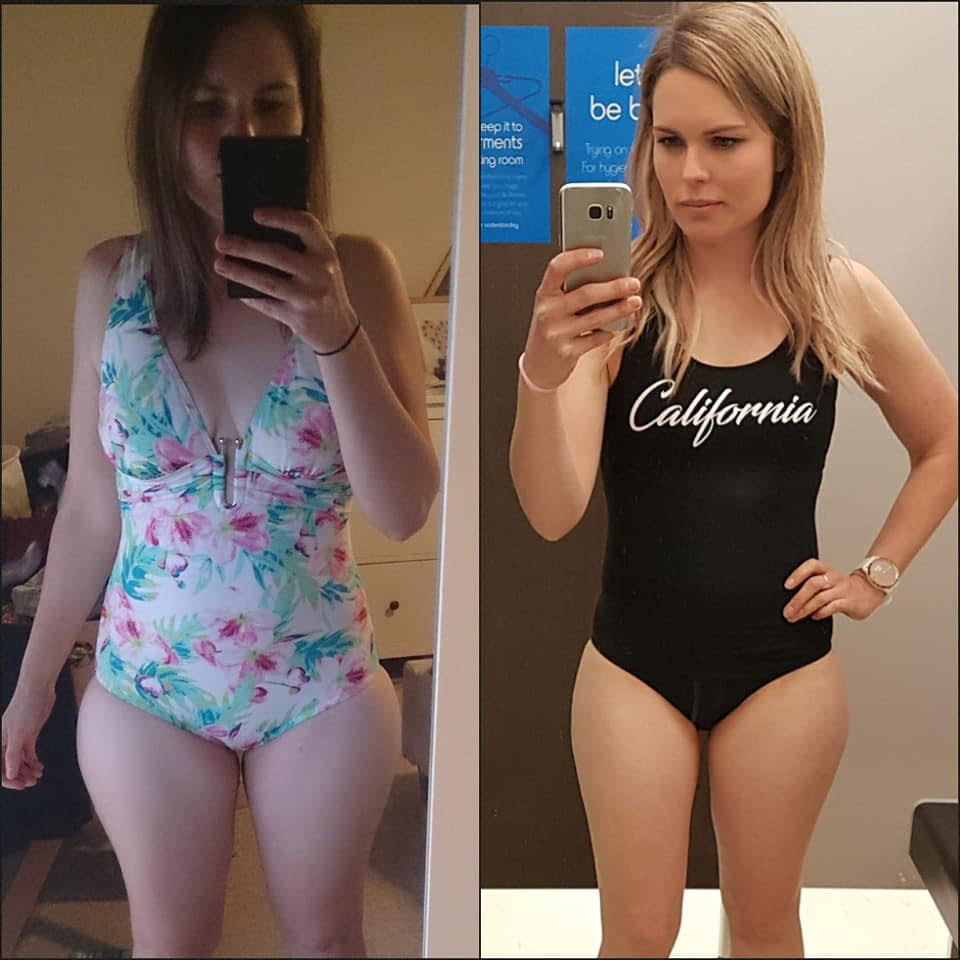 "Still on the hunt for the perfect swimsuit. I'm currently having completely different issues now to before The Healthy Mummy.
Then – I felt uncomfortable and struggled to find a pair I liked. 
Now – I've tried on so many pairs…. and I love them all!!
It's the first time in my life I've ever had this "problem" – even as a teenager I lacked self-confidence. I love that The Healthy Mummy has helped me to finally find it within myself."
Read more about Cassie's Healthy Mummy and weight loss journey HERE.
Brooke Deering – 9.1kg lost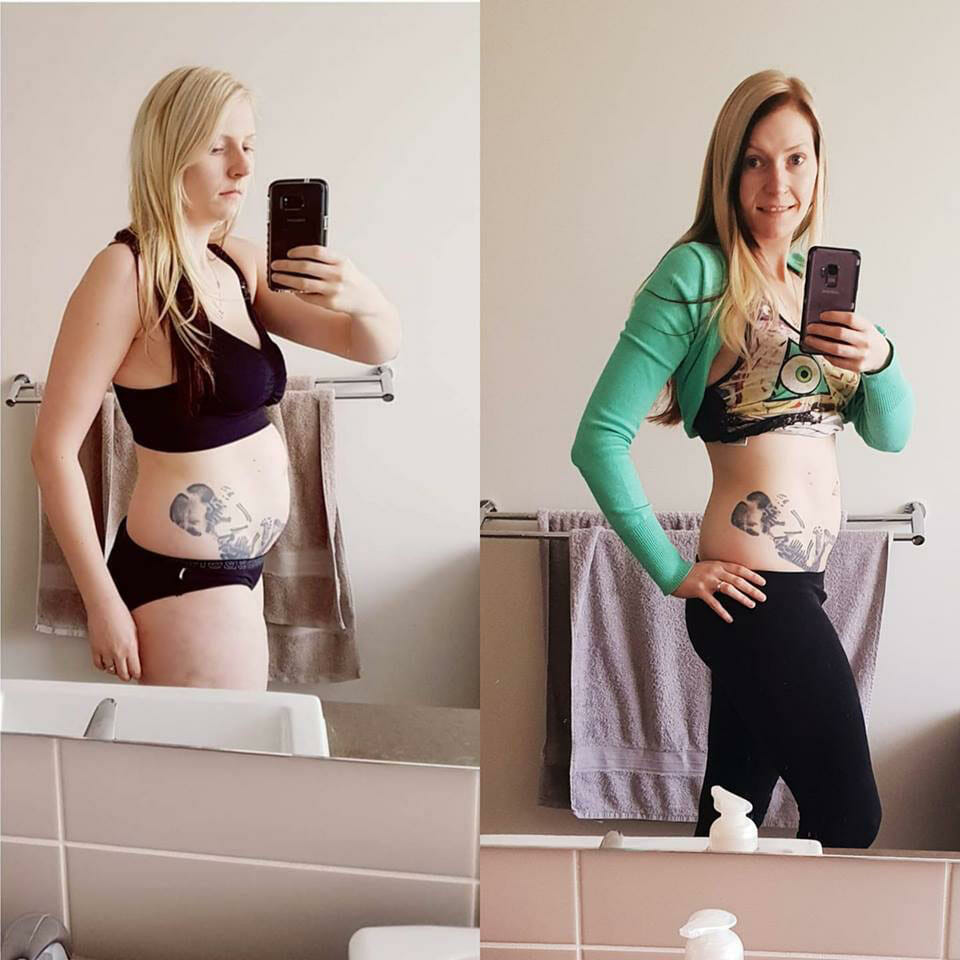 "Ive been doing The Healthy Mummy for six months now. I reached my goal weight at four months and since I've gone to lose a further 2 almost 3 kg! In this time I stopped breastfeeding, have gone back on the pill (which I thought always made me gain weight). I thought that because I'd stop breastfeeding, and back on the pill the weight would start piling back on but it hasn't. Not only has it stayed off but I'm at a weight that I haven't been since I was a teenager! This is incredible, I don't feel like I'm trying to change my lifestyle anymore, its already changed and feels like the normal way now.
I love The Healthy Mummy recipes I can't stand sugary or fatty foods anymore it makes myself and family ill in fact. We do occasionally have the naughty foods but soon after regret it. It just goes to show what our bodies actually work most efficiently on and that's what The Healthy Mummy has taught myself and my family to eat right!
Im forever grateful thank you for showing us how to fuel our bodies in the right way it has been life changing."
Well done ladies! We can't wait to watch your journey's continue.
If you want your transformation to be featured on The Healthy Mummy blog join our private Facebook group and share your story. Keep an eye out for #TransformationTuesday and #FlashbackFriday and you could win some fun prizes.
Are you ready to kick-start your weight loss?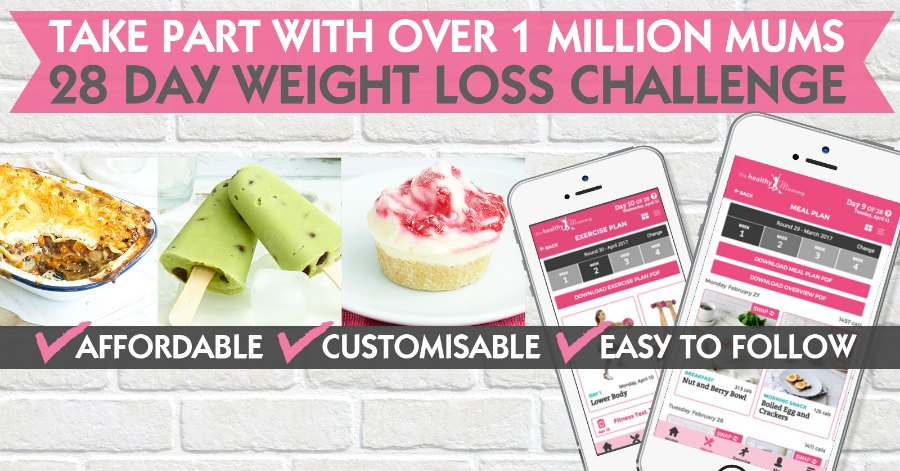 If you are interested in kickstarting your weight loss and want to improve your energy – not to mention – improve your overall health and wellbeing – our 28 Day Weight Loss Challenge is an awesome program to check out. 
Our 28 Day Weight Loss Challenge includes:
28 days of at home exercise routines (no gym needed) – with video instruction
Customisable and breastfeeding friendly meal plans (including a 7 day cleanse)
Time-efficient exercises for busy mums – under 30 mins
Challenge combines Pilates exercises with interval and circuit training (HIIT)
Suitable for basic to advanced fitness levels
Home to thousands of EASY-TO-MAKE recipes!
To learn more about our 28 DAY WEIGHT LOSS CHALLENGE CLICK HERE