Behind the scenes at the BIG underwear shoot
We had SUCH FUN at the BIG underwear shoot. It was so inspiring to see the 7 mums and their body transformations after losing 300kg!
Watch our behind the scenes video to see some of the fun we had!

Be inspired by INCREDIBLE results
1. Melanie Arnold-Stemm, 28, mum of one little girl, QLD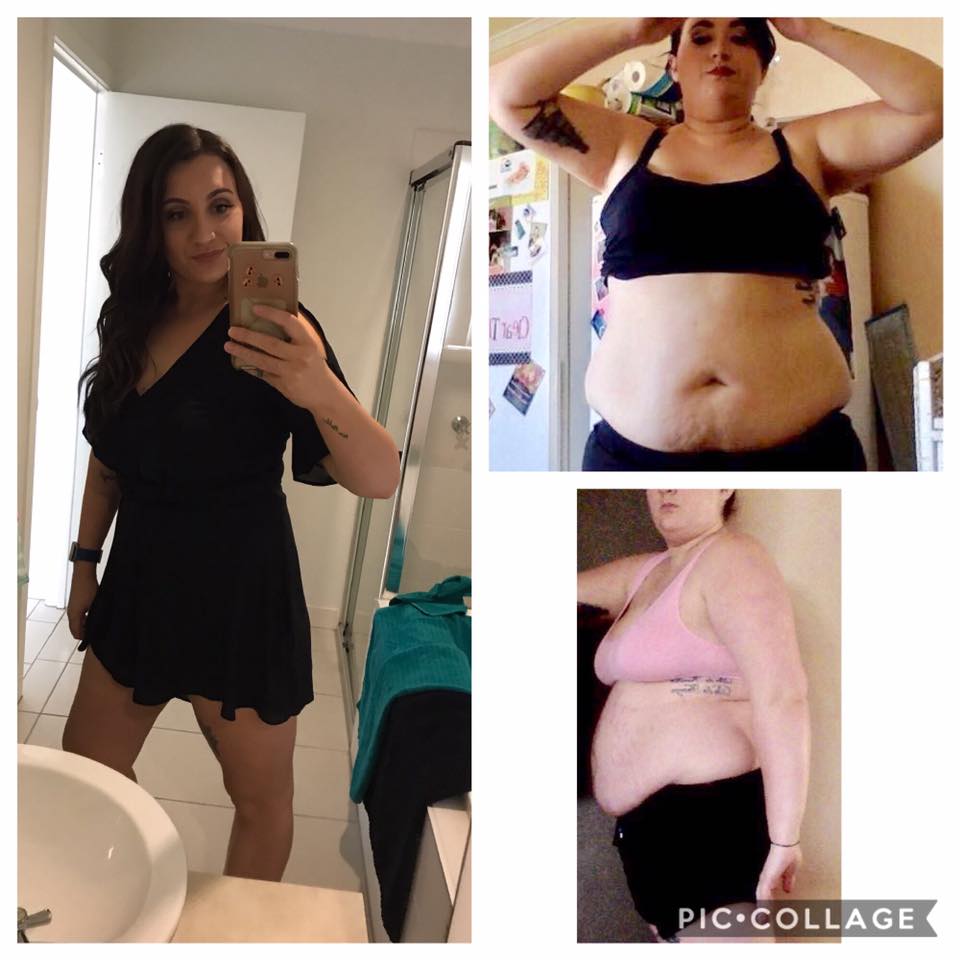 Mel's Healthy Mummy journey began the day after she and her husband split up with the online recipes and email content in November 2015 and then joined the 28 Day Weight Loss Challenge in December 2016.
"After gaining 65kg, following "success" on another program, I knew I needed to find something sustainable. I was sceptical that something like that even existed. Until I found The Healthy Mummy."
In two years, Melanie has gone from 135kg to 89kg!
2.Cicily Goodwin, 23, mum of two gorgeous kiddies, NSW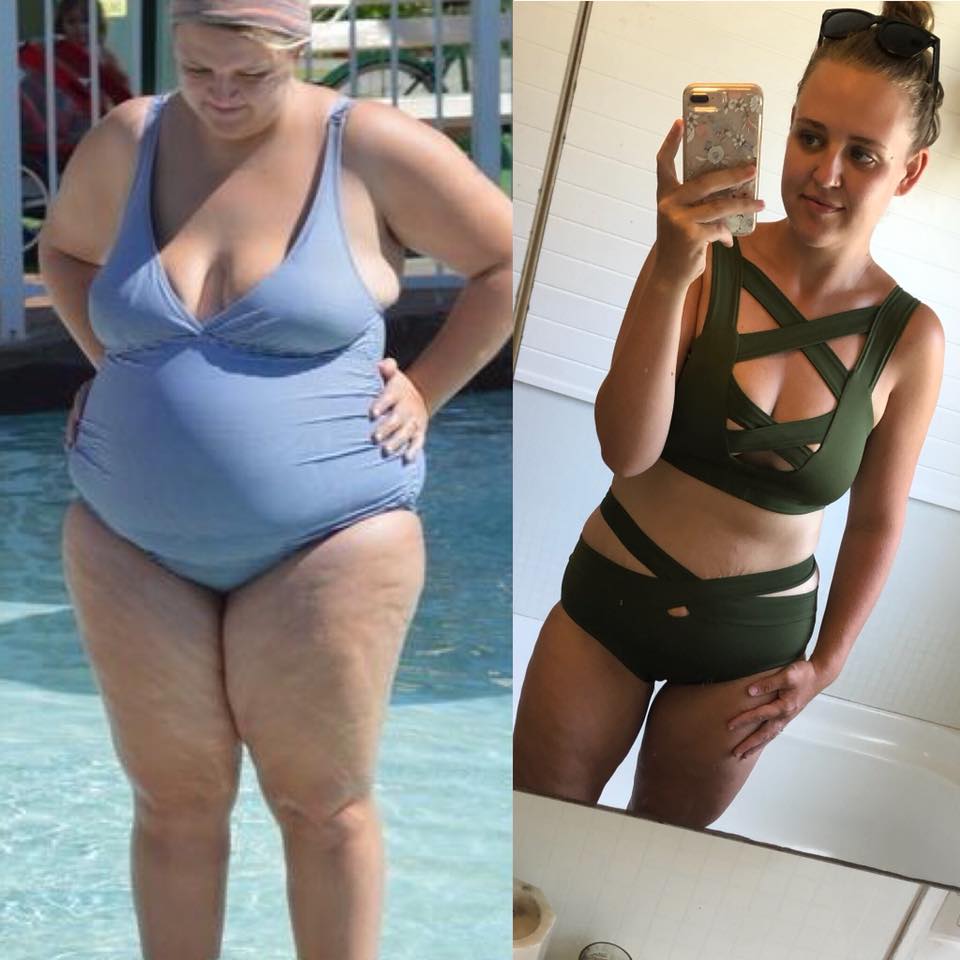 So much has changed in such a short amount of time for this gorgeous mum of two. Cicily's Healthy Mummy journey began in July 2016. Forever, Cicily dreamt of getting down to 75 kilograms on the scales. When she joined The Healthy Mummy's 28 Day Weight Loss Challenge, Cicily was on a mission to make this dream a reality.
Just three months into her journey, Cicily had lost 20 kilograms. For the rest of 2016 – she maintained this incredible weight loss.
In 2017, Cicily was more committed than ever to hit her goal weight. "I had 35kgs to lose," says Cicly. And GUESS WHAT? She did it! "I started the year at 110kgs and have gotten to 75kg! My lifetime goal. I've dreamed of this my whole life!
I've used all of The Healthy Mummy Products, including the Smoothies, and they have completely changed my world around! It's surreal", she adds.
For Cicily however, her journey has become much more about HAPPINESS than weight loss. And this year, in 2018, Cicily isn't worried about losing weight, she's ready to embrace life and enjoy it full force with her beautiful family.
"I've done it! Moderately and healthily! I'm forever in debt and grateful for these products and the 28 Day Weight Loss Challenge. My life is amazing and I'm so incredibly happy in myself now", she adds.
3.Nikki Myles, mum of three awesome boys, VIC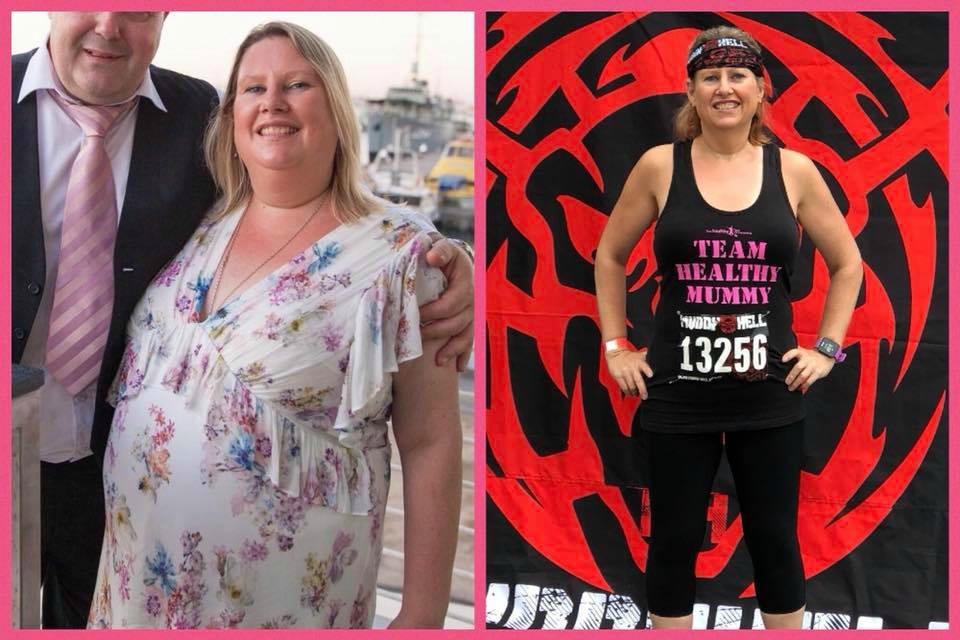 Nikki says in just 12 months, she has morphed into a whole new person. "I have lost 29 kilos and over 90 cm of my entire body," Nikki says.
Nikki is a 45 year old mother of three boys. She works hard, and does everything she possibly can for her beautiful family. And while she wouldn't have it any other way, she did make a decision in 2017 that she was no longer going to put all her needs second. To be the best version of herself (for her boys AND HERSELF) she needed to focus a little more on her – and that included her heath and fitness.
"At first I didn't even believe I could do this because I had so many people telling me your too old and when you have kids your metabolism slows down and it's impossible to loose weight," Nikki reveals.
"However, I am happy to report my recent blood tests have revealed my liver is functioning normally my cholesterol is down, my iron levels are all back to normal (thanks to Healthy Mummy Super Greens – I think ), my menstrual cycle is back to normal and my blood pressure is back to normal."
Nikki believes this is ALL because she decided to join the 28 Day Weight Loss Challenge 12 months ago.
"I love with the 28 Day Weight Loss Challenge that I can do everything from the privacy of my own home, fit it in whenever and make it suit me –  no matter how busy I am."
Nikki says she wants everyone to know YOU ARE WORTH IT – and YES YOU CAN LOSE WEIGHT – if that's what you want to do.
"The Healthy Mummy will always be a part of my life now."
4. Nicola Oates, 36, inspiring mama of two toddlers, QLD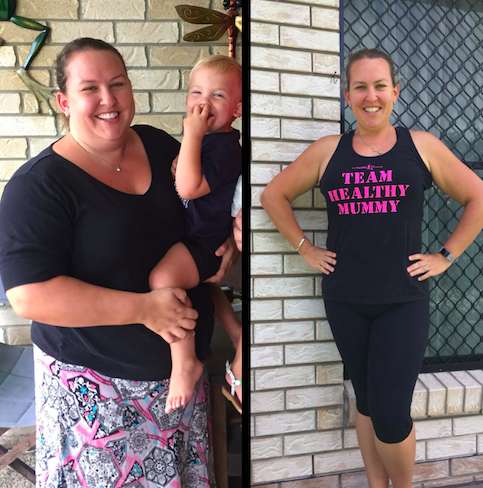 Nicola joined The Healthy Mummy and signed up to the 28 Day Weight Loss Challengein January 2017. After seeing a not-so-flattering picture of herself taken on Christmas Day just weeks beforehand, Nicola was determined to shake up her ways and embrace a different lifestyle, one that prioritised healthy eating and exercise. "I had to be the change my life needed," Nicola says.
"I was a size 20/22 and so unfit, unhealthy and unhappy," Nicola adds.
11 months later, Nicola feels like a new woman. Nicola has lost just over 40 kilograms and is now a size 12/14. "My health and fitness is the best it's been in my life," the inspiring mum reveals.
Nicola says she now exercises 5 days a week, feels like an awesome role model for her two children (aged 3 and 4) and has found a new love of health, fitness and delicious, healthy food.
"My life is good and I am happy. Healthy Mummy has changed my life!"
5.Amy Ellen Atkinson, motivating mama of four, TAS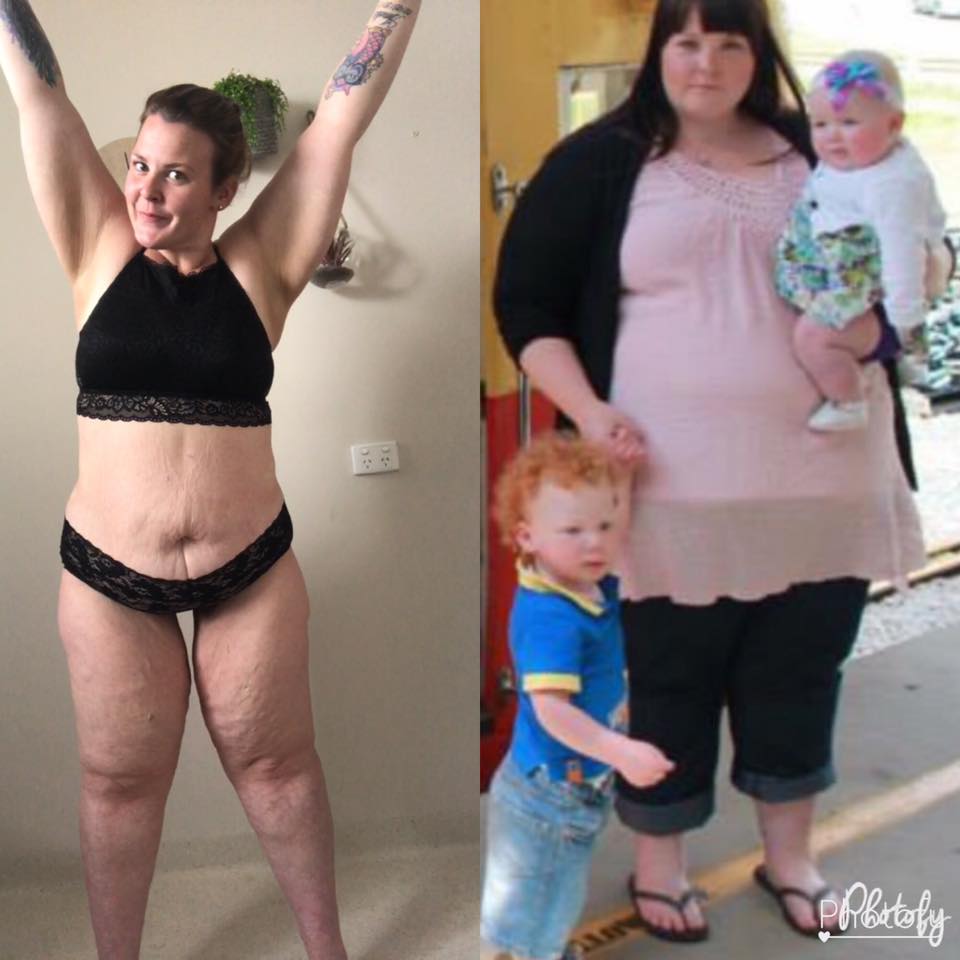 Amy says she first discovered The Healthy Mummy in July 2015 when a friend added her to The Healthy Mummy Private Facebook Support Group after giving birth to her fourth child.
"I staked the group for a few months, before making the BIG decision to change my life around."
Amy says the inspiring stories of other mums on the group as well as The Healthy Mummy blog prompted her to do something about her life. Amy began by purchasing a Healthy Mummy Smoothie and discovering her local Healthy Mummy Consultant.
Sometime later, she decided to join the 28 Day Weight Loss Challenge.
While Amy has had a bit of a bumpy weight loss journey, she believes the support from The Healthy Mummy and it's community has always enabled her to "pick herself back up, and move forward."
Amy adds, "Learning to love yourself is one of the biggest achievements you can accomplish. I have my goal weight in mind but even if I don't quite reach it, I know I'm living a 110 per cent healthier life. So far I have lost 56kg and over 200cm from my body."
6. Sascha Farley, mum of a boy and girl, 27, NSW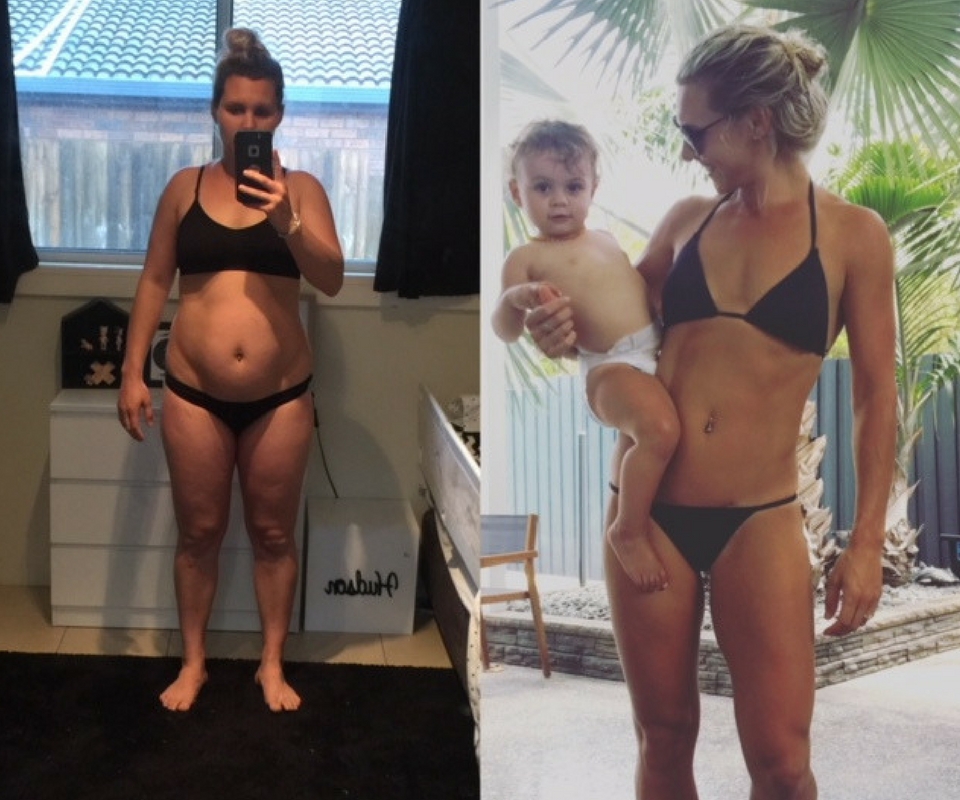 Sascha's joined the 28 Day Weight Loss Challenge four weeks after having her second baby and had tried numerous restrictive diets.
"I followed the Challenges for 2 months to a T! At the time it felt so slow, but looking back I got results very quickly." 
Now she's lost over 30kg, amazing!
"My biggest focus after having 'starved' myself for so long was to lose weight the right way and in a way that I could maintain long term. To do this I realised I needed to be eating more. Today with The Healthy Mummy program I'm proudly eating upwards of 2000 calories and losing weight!"
7. Stacey Chisholm, awesome mum-of-three, 30, VIC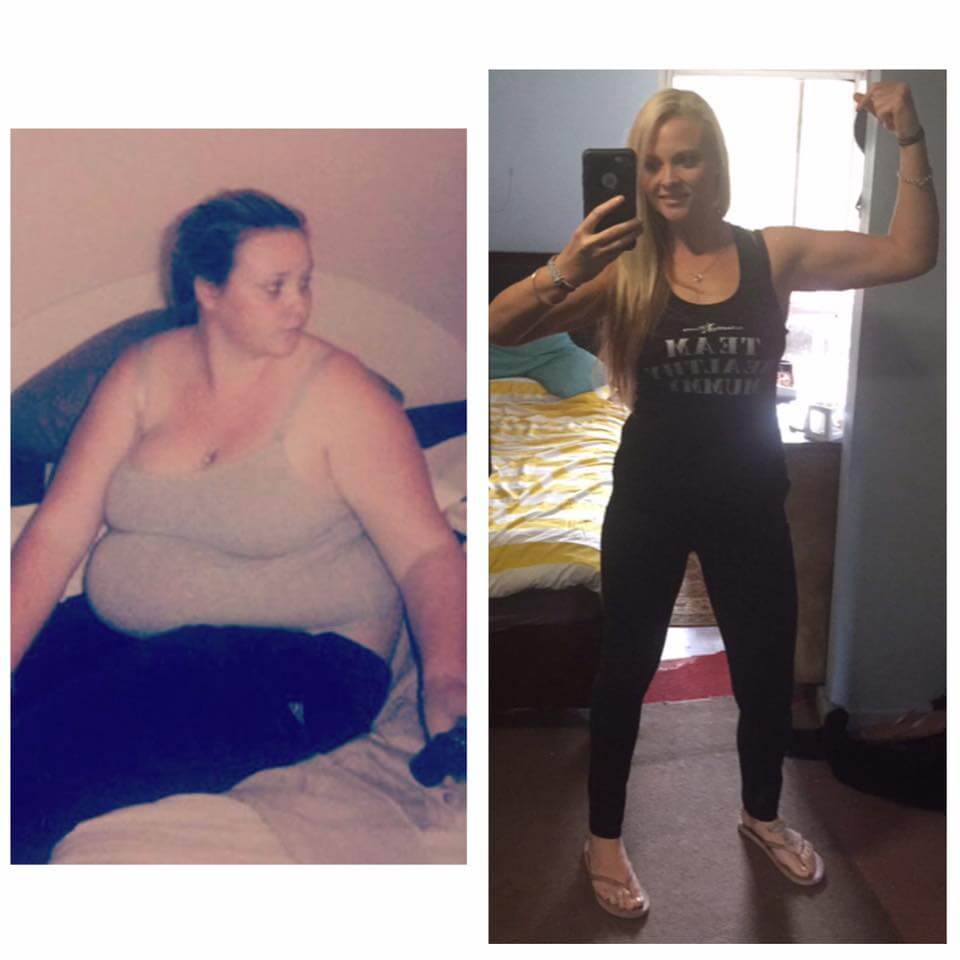 Stacey discovered The Healthy Mummy in hospital after having her third baby and has now found a new way of life.
"I have learnt to love myself, I have found who I am as a person," Stacey says.
After smashing her goal weight of 80kg, Stacey is now 74kg, and has lost 40kg.
"I couldn't have done it without the 28 Day Weight Loss Challenge, the smoothies for breakfast every day, the ongoing support I get everyday from all you amazing mums," says Stacey.