The Healthy Mummy is celebrating our 11th birthday and to kick off the celebrations we launched a weight loss competition with all the amazing mums in our community. We were blown away by the incredible stories!!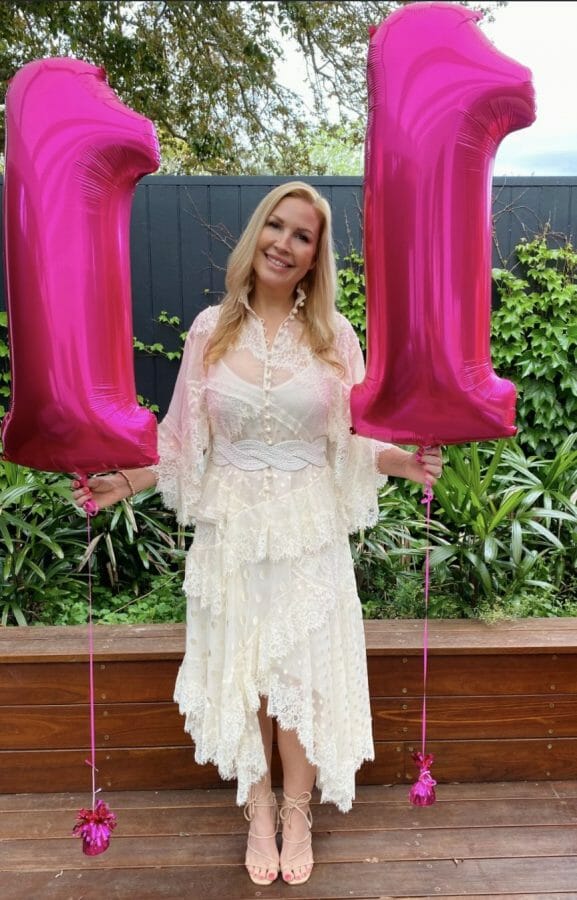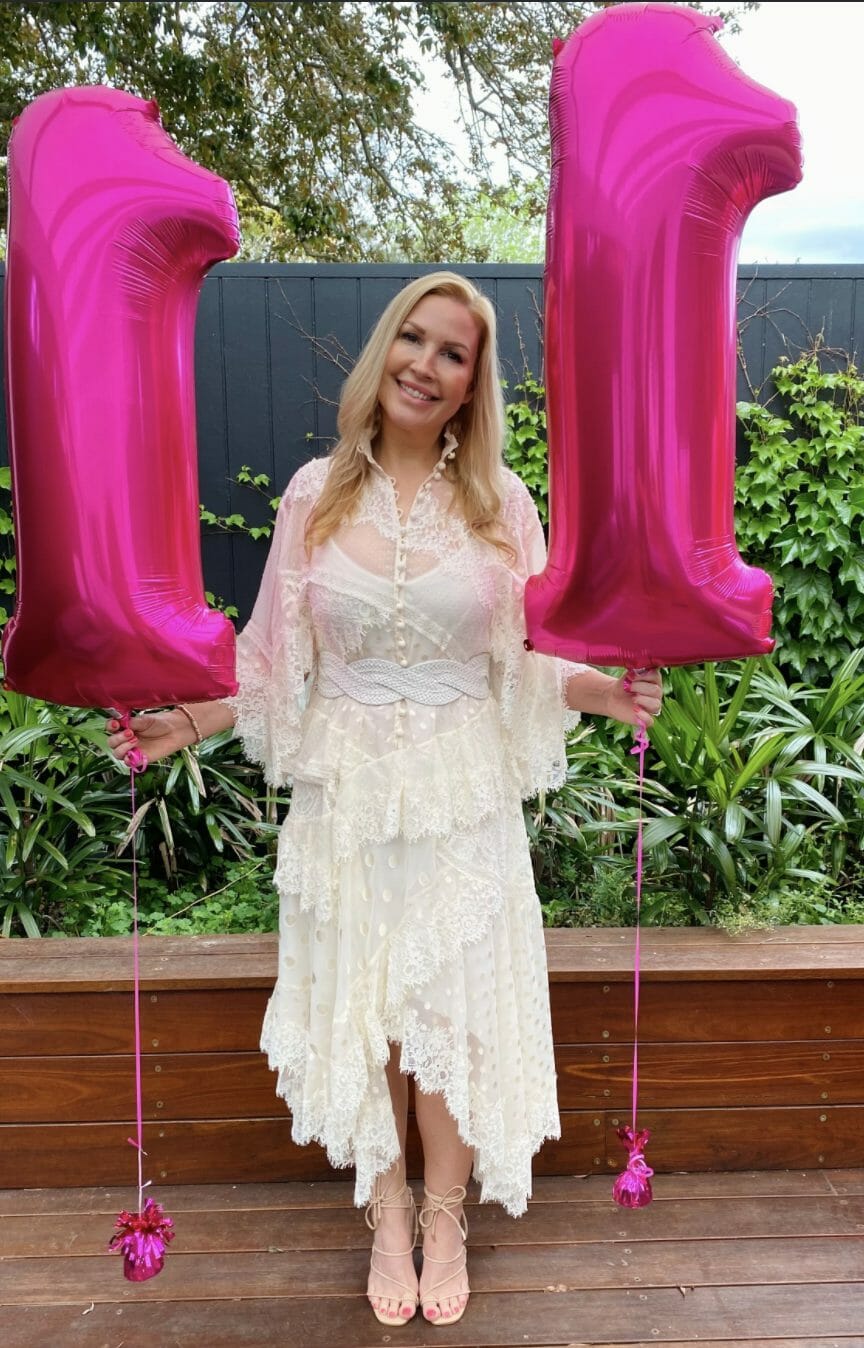 We LOVE sharing the real stories of mums who have transformed their health, lives and bodies using The Healthy Mummy program.
So this October we want to giveaway $2,000 in CASH to mums to share their Healthy Mummy transformation stories with us.
1 mum will win $1,000
2 mums will win $250 each
5 mums will win $100 each
And the competition winners are….
1st prize – Rose Ennis lost 37kg and wins $1000!
"This is my second Healthy Mummy journey, my first was a couple of years after the birth of my first child, where I lost around 40kg!
"I had my second bub around a year ago and found myself right back where I'd started. Unfit, overweight, tired, grumpy, fuelling my body with the wrong foods, but mostly, hating my reflection.
I knew where this path led. I struggled so much after my first. I was determined not to go there again. So I started right back at the start."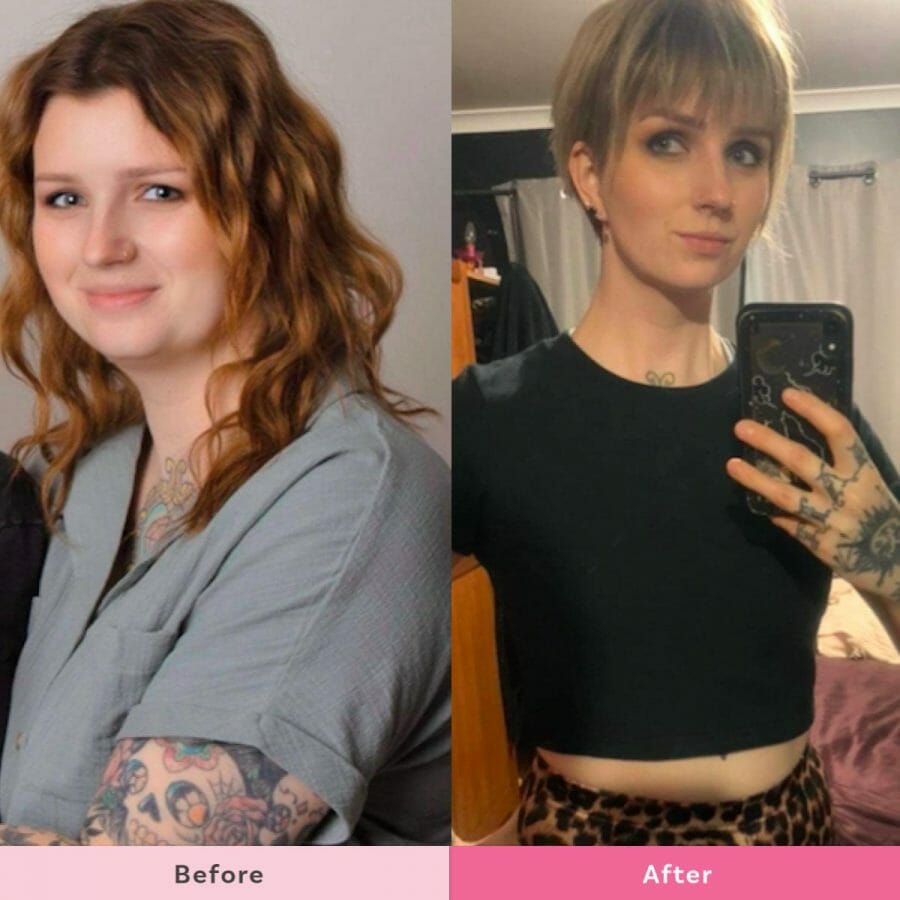 "I'm almost a year in this time round, and I'm 37kg down now. From a size 18 to an 8/10. There are always going to be ups and downs. Just try for more ups, slow and steady will win the race."
See more of Rose's Story here!
2nd place – Brooke Boulden lost 25kg and wins $250!
"When my second son was five months old, a friend took a photo of me and I was horrified. I knew I needed to make a change for a while, but it was finally time.
"I started small and did what was achievable for me to give me a sense of accomplishment and motivation. As I would master one mew habit or goal, I would introduce a new one. Until I used all the features of The Healthy Mummy app.
"In 25 months, I have lost 25kgs and gained strength, fitness, energy and confidence. I once puffed to walk. Now I can run 5km. I once struggled to do one push up on my knees. Now I can do 25 full pushups.
"I can keep up with my two boys. I haven't been perfect, but I have been persistent and not given up. I am now focusing on toning to get my sexy bikini body for summer. But that being said, I still feel fantastic."
See more of Brooke's Story here
3rd place – Jasmine Ready has lost 44kg and wins $250!
"I have been a member since 2016 and successfully lost 39kgs from my first journey in 18months. I'm now on my second journey after baby number 2 and have lost over 44kgs in under 12months.
"I'm a stronger and healthier mum for my two kids."
Get more of Jasmine's story here
Shelly Hedley has lost 17kg and wins $100!
"I started my Healthy Mummy journey in June 2019 weighing 91kg, my mental health was suffering and my thyroid was out of control.
"Little things, like doing up my shoelaces became difficult. I knew I had to do something about it. I started using the healthy mummy app, following the recipes and drinking the smoothies daily.
"Fast forward to today and I'm now 74kg, lost over 80cm off my body & my thyroid is now under control for the first time in 12 years."
Read more about Shelley's story here
Kelly Craven lost 20 kg's and wins $100
"I'm finally on the road to better health and a better life. Mentally and physically. Less IBS, less anxiety, less panic attacks, no back pain, no hip pain. I no longer sink in the mattress and I'm also reversing my non alcoholic fatty liver. 
"My moods have improved and I'm smiling more, sleeping better and waking up with energy. I'm able to keep up with my 3 children and the housework .. everything else that comes along with it is just an added bonus!!
"I used to think that it was impossible to do it.  All you need is that positive mindset, patience and will power and you can accomplish anything you want!"
Get more of Kelly's story here
Mandy Gratteri has lost 14kg and wins $100
"I started my Healthy Mummy Journey in April 2021 after seeing a photo of myself at my sister in law's birthday. I thought I was looking amazing and I felt good, however looking back at the photos of the night I was shocked to see the photos of myself.
"I have never really liked the way I looked in photos, but these made me want to cry.
I have lost 14kgs in five months since starting my Healthy Mummy journey, going from a size 14 to a size 10."

Read more about Mandy's story here
Amanda O Shannessy has lost 15 kgs and wins $100
"I've lost 15kg this year. I'm now begging my kids to play with me. I'm not perfect, I could exercise more, and I'm constantly fighting that mental battle, but what really helps is being able to so easily track my food using the app and the amazing community in the 12 week challenge group! 
"Although, I could wish I started sooner or that the fat would melt faster I know 1. I wasn't mentally ready sooner than now. And 2. Slow is best especially because I'm still breastfeeding my 16 month old."
Christine Bountempi has gone from a size 18 to a 10 and wins $100
"I used to have reflux, sinusitis and asthma quite bad before The Healthy Mummy. Now, I eat clean.I listen to my body.I move my body each day. I eat food I love."

"I used to be a size 18 now I wear a 10. It's the best choice I have made for me to be stronger. Thank you Healthy Mummy."
See more of Christine's weight loss story here
Join the 28 Day Weight Loss Challenge TODAY!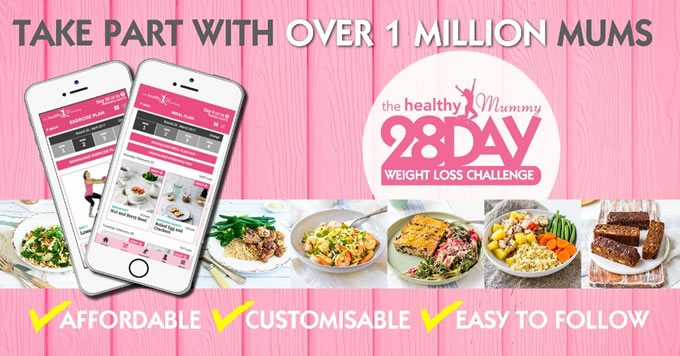 Want to shift your weight but feel like you have NO TIME in your day to exercise and eat healthily?
That's where the Healthy Mummy's 28 Day Weight Loss Challenge can help.
What do you get? You get access to:
28 days of at home exercise routines (no gym needed) – with video instruction
Customisable and breastfeeding friendly meal plans
Time-efficient exercises for busy mums – under 30 mins
Challenge combines Pilates exercises with interval and circuit training (HIIT)
Suitable for basic to advanced fitness levels.
Home to thousands of EASY-TO-MAKE recipes.
Find out more about joining the 28 Day Weight Loss Challenge.