This mum shares why comparison photos are so important on her weight loss journey!
Runner and mum Jessica Hay has made AMAZING progress in her weight loss journey on the 28 Day Weight Loss Challenge!
But on those days when she's not seeing any change, she relies on her comparison photos that she takes along the way. Here is her story…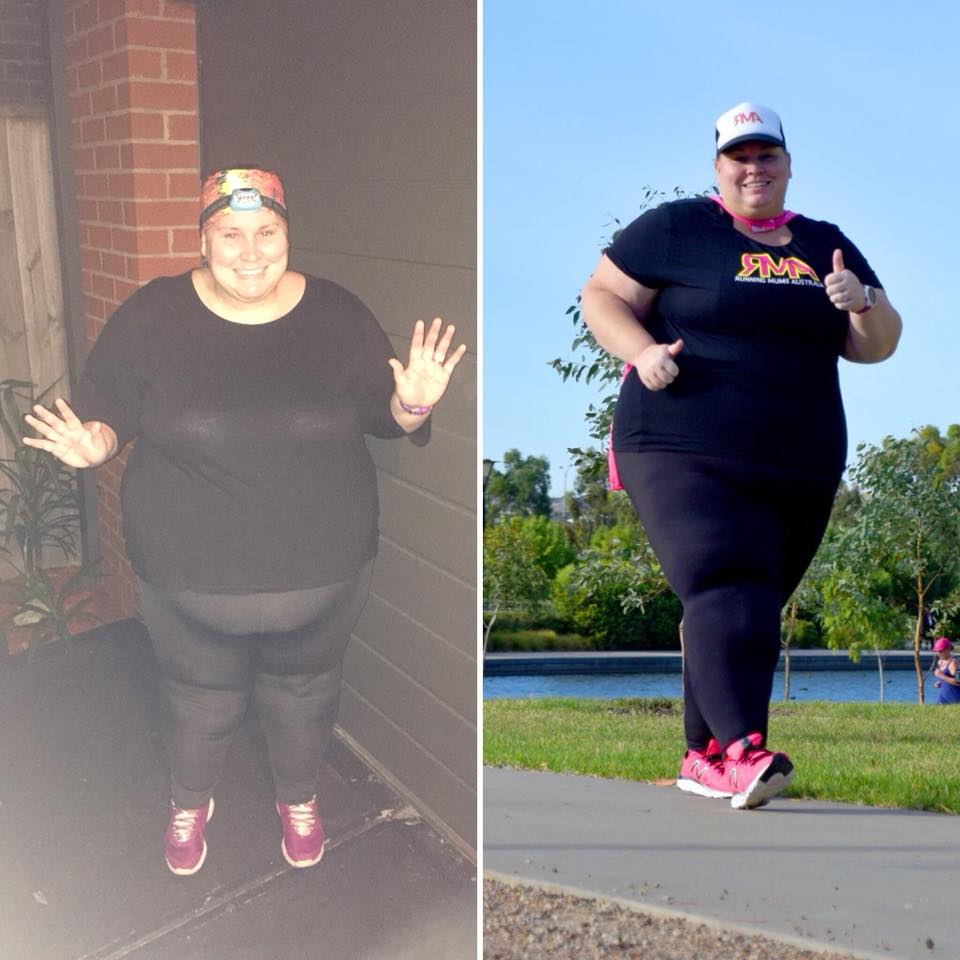 In denial
Like many, Jessica was in denial about her weight gain and told herself that she couldn't have gained that much weight as she was still wearing the same clothes.
"What I left out in the justification to myself was, yes I am wearing the same clothes but my pants, that were baggy, now looked like leggings, my shirt that sat below my waist now rested just below my belly button, I only wore cardigans, I haven't bought new underwear for years so they've been stretched nicely to fit to my Pinocchio bottom (I swear the more I lied to myself the bigger my bottom got!) and I only wore clothes with elastic bands or stretchy material."
For Jessica, fashion was about covering up rather than actually "trying to look decent," so it was easy to fool herself. But since starting her weight loss and fitness journey, she's come so far and competed in numerous runs!
But like everyone, Jessica has those days when she struggles to see a physical change.
"One of my biggest frustrations is not seeing the difference in my body at times, not needing new clothes (because what was cutting off circulation is now starting to fit me how it was intended) and wondering if people just see the same girl no matter what."
"That's why taking pictures and keeping the ones you loathe the most are so important on a journey like this. This comparison helps me see the changes that I so often fail to see."
Keep looking at those comparison photos Jessica, you are doing AMAZINGLY!
Join the 28 Day Weight Loss Challenge TODAY!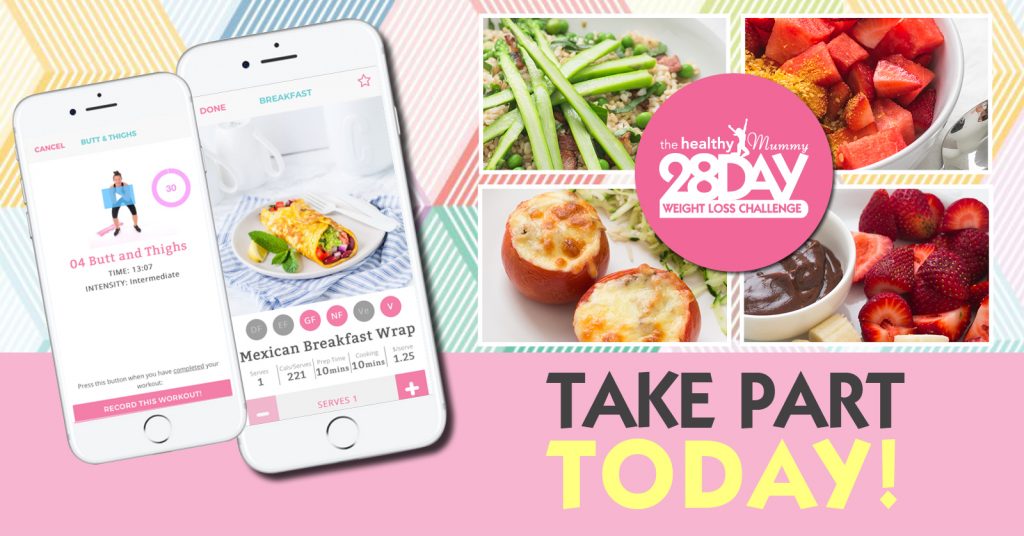 Our 28 Day Weight Loss Challenge is an affordable, customisable program designed to help mums reach their weight loss goals and tackle their health.
Our Challenge entails:
28 days of at home exercise routines (no gym needed) – with video instruction
Customisable and breastfeeding friendly meal plans
Time-efficient exercises for busy mums – under 30 mins
Challenge combines Pilates exercises with interval and circuit training (HIIT)
Suitable for basic to advanced fitness levels
Home to thousands of EASY-TO-MAKE recipes!
To find out more on the 28 Day Weight Loss Challenge click here.
You can learn MORE about our 28 Day Weight Loss Challenge here.