Competition Winners 11th September- 10th October 2021
See if you're a winner this month!
Every month The Healthy Mummy runs A HEAP of different competitions with LOADS of fabulous prizes to be won.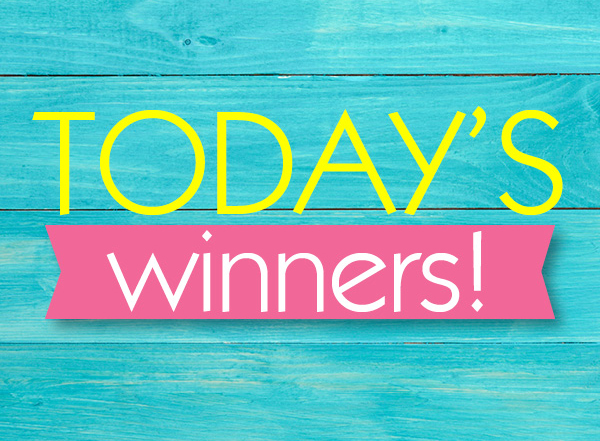 Prizes include smoothies, singlets, cookbooks and other goodies from our Healthy Mummy merchandise range as well as some special handpicked items that we think our members will love!
NOTE TO PRIZE WINNERS:
ALL PRIZES MUST BE CLAIMED WITHIN 14 DAYS. (By 25th October 2021)
Competition winners are chosen every few days. If you see your name in the list below, please scroll to the bottom of this page and click on the "CLAIM YOUR PRIZE " button to claim (within the 14 day claim period). Please ensure you take a screenshot of your name, as shown in the list below, and upload it with your details when you submit your claim.
NOTE TO LARGE PRIZE WINNERS:
If you see your name listed as a large prize winner, please check your email for details on how to claim your prize!
A BIG thank you to all of those who enter our competitions and GOOD LUCK!
Big Prize winners
22/09/21 Win a $250 Cash
Nicola J Earl
23/09/21 Win a Healthy Mummy Care Package
Janelle Wright VIC

Martina Toma QLD
Robyn Haywood SA
Samantha Cullen VIC
Carly Tresne NSW
Join 100,000's of mums TRANSFORMING their body & health on the 28 Day Weight Loss Challenge
The Healthy Mummy Private Support Group
10/10 $50 Cash Anna Sophie
9/10 $50 Cash Tracey Bennett
9/10 Skin Pack-5 skin products in travel bag Kelly O'Connell
7/10 $50 Cash Amanda Lee
7/10 $50 Cash Heidi Swallow
6/10 $50 Cash Rebecca Chewie Ikonomou
6/10 Healthy Mummy 2022 Diary and Wellness Diary Jenna Daniel
4/10 Healthy Mummy Tummy Smoothie Teagan Howard
3/10 Healthy Mummy Smoothie Rebecca Radoszko
3/10 Fit Bit Scales Kris Maree
2/10 $50 Coles Voucher Stephanie Chappas
2/10 Healthy Mummy Premium Double Choc Smoothie Mia Tamos
1/10 $100 Cash Jacqueline Renee
28/9 Skin Pack -5 skin products in travel bag Bek Mitchell
27/9 Healthy Mummy Smoothie Kerrie L Christe
26/9 Healthy Mummy Smoothie Katherine Ludbrook
26/9 Tummy Bar Pack Louise Basdekis
26/9 Tummy Bar Pack Jo Lloyd
26/9 Tummy Bar Pack Anna Phoenix
23/9 $25 Cash Jen Glover
23/9 Skin Pack -5 skin products in travel bag Gaylene Potter
21/9 $25 Cash Ange Kable
20/9 $25 Cash Nicola J Earl
15/9 Healthy Mummy Vanilla Premium Smoothie Loni Psorakis
13/9 $50 Cash Katherine Dumbleton

If you experience trouble when claiming your prize, please contact us here so we can help.
ALL PRIZES MUST BE CLAIMED WITHIN 14 DAYS (claim by 25th October 2021)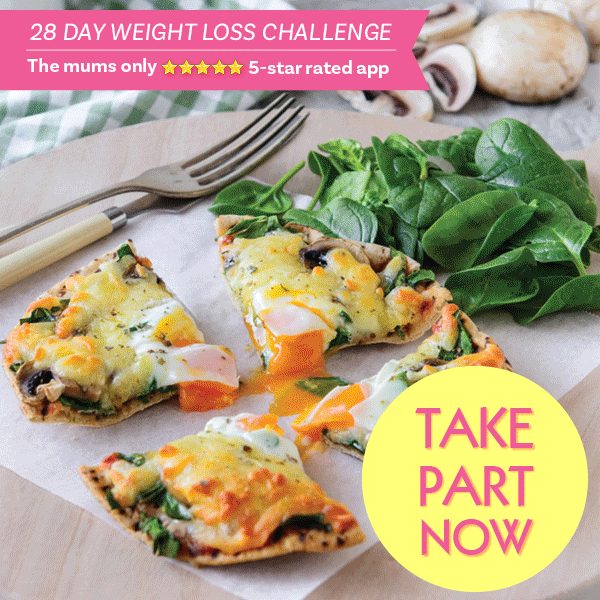 TAKE part in the 28 DAY WEIGHT LOSS CHALLENGE with 100,000's of mums
We have helped mums lose over 3 million kilos. In our AWESOME app, you will receive:
Instant access to 4,500+ recipes
Customisable meal plans
Budget and family-friendly
All 500+ workout videos
Daily support & all made for busy mums