See if you're a winner this month!
Every month The Healthy Mummy runs A HEAP of different competitions with LOADS of fabulous prizes to be won.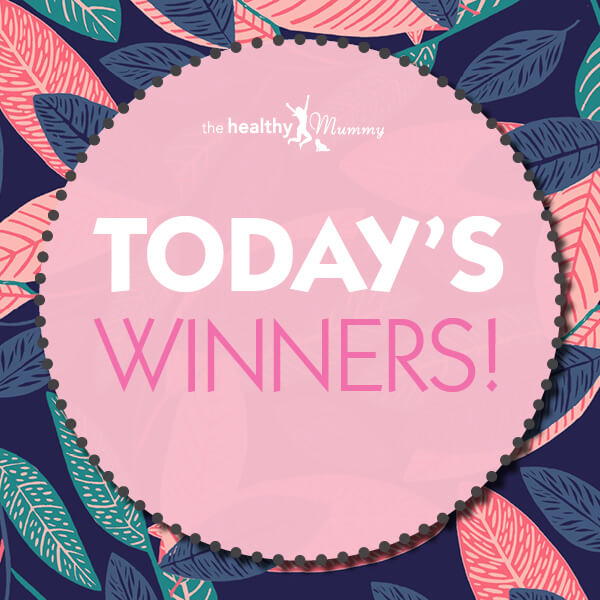 Prizes include smoothies, singlets, cookbooks and other goodies from our Healthy Mummy merchandise range as well as some special handpicked items that we think our members will love!
NOTE TO PRIZE WINNERS:
ALL PRIZES MUST BE CLAIMED WITHIN 14 DAYS. (By 31st March 2021)
Competition winners are chosen every few days. If you see your name in the list below, please scroll to the bottom of this page and click on the "CLAIM YOUR PRIZE " button to claim (within the 14 day claim period). Please ensure you take a screenshot of your name, as shown in the list below, and upload it with your details when you submit your claim.
NOTE TO LARGE PRIZE WINNERS:
If you see your name listed as a large prize winner, please check your email for details on how to claim your prize!
A BIG thank you to all of those who enter our competitions and GOOD LUCK!
Join 100,000's of mums TRANSFORMING their body & health on the 28 Day Weight Loss Challenge
The Healthy Mummy Private Support Group
15/3 Healthy Mummy Skin Revive Face Oil  Kalyca Cubillo
14/3 Healthy Mummy Smoothie Tiarne Straatman
13/3 New Premium Smoothie  Shannan Ahearn
12/3 Skin Pack with Bag Catie Lewis
11/3 $100 Cash Kirsty Nankervis
11/3 Healthy Mummy Premium Smoothie Jade Marie Brook
11/3 Healthy MummySkin Revive Face Oil Simone Felton
10/3 Healthy Mummy Banana Sundae Premium Smoothie Mel Armstrong
10/3 Healthy Mummy Premium Smoothie Amanda Jones
9/3 Healthy Mummy Premium Smoothie Kendall Anderson Murwillumbah
8/3New Premium Smoothie  Ashlea Edwards
8/3 $25 Cash Danielle Stephens
7/3 2 New Premium Smoothie  Kate Marconi
7/3 Healthy Mummy Smoothie Anna Phoenix
6/3 Healthy MummyPremium Smoothie Katherine Kitchin
6/3 Healthy MummyPremium Smoothie Ronnie Tac
6/3 Healthy MummyPremium Smoothie Poss Andrew
5/3 Healthy Mummy Smoothie Lisa Rylance
4/3 Healthy Mummy Premium Smoothie Jamie-Lee McMeeking
3/3 $50 Cash Zoe Mulquiney
3/3 $25 Cash Robyn Hodgkinson
3/3 Healthy Mummy Control X Berry Sue Wright
3/3 Healthy Mummy Smoothie Janice Dametto
If you experience trouble when claiming your prize, please contact us here so we can help.
ALL PRIZES MUST BE CLAIMED WITHIN 14 DAYS (claim by 31st March 2021)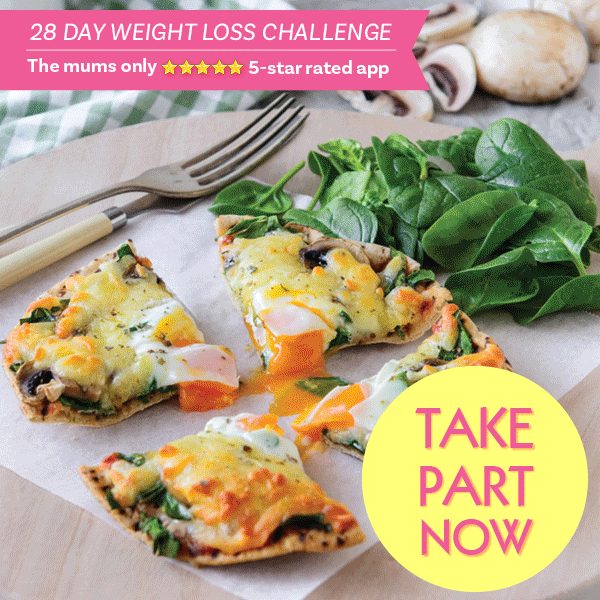 TAKE part in the 28 DAY WEIGHT LOSS CHALLENGE with 100,000's of mums
We have helped mums lose over 3 million kilos. In our AWESOME app, you will receive:
Instant access to 4,500+ recipes
Customisable meal plans
Budget and family friendly
All 500+ workout videos
Daily support & all made for busy mums