Dad-of-two loses 13kg by drinking The Healthy Man!
Matthew Roberts was able to lose 13kg by drinking The Healthy Man Meal Replacement. while his wife dropped 22kg.
Matthew Roberts was able to lose 13kg by drinking The Healthy Man Meal Replacement. while his wife Elizabeth dropped 22kg following the 28 Day Weight Loss Challenge!
Incredibly, Matthew was able to do this in just five months!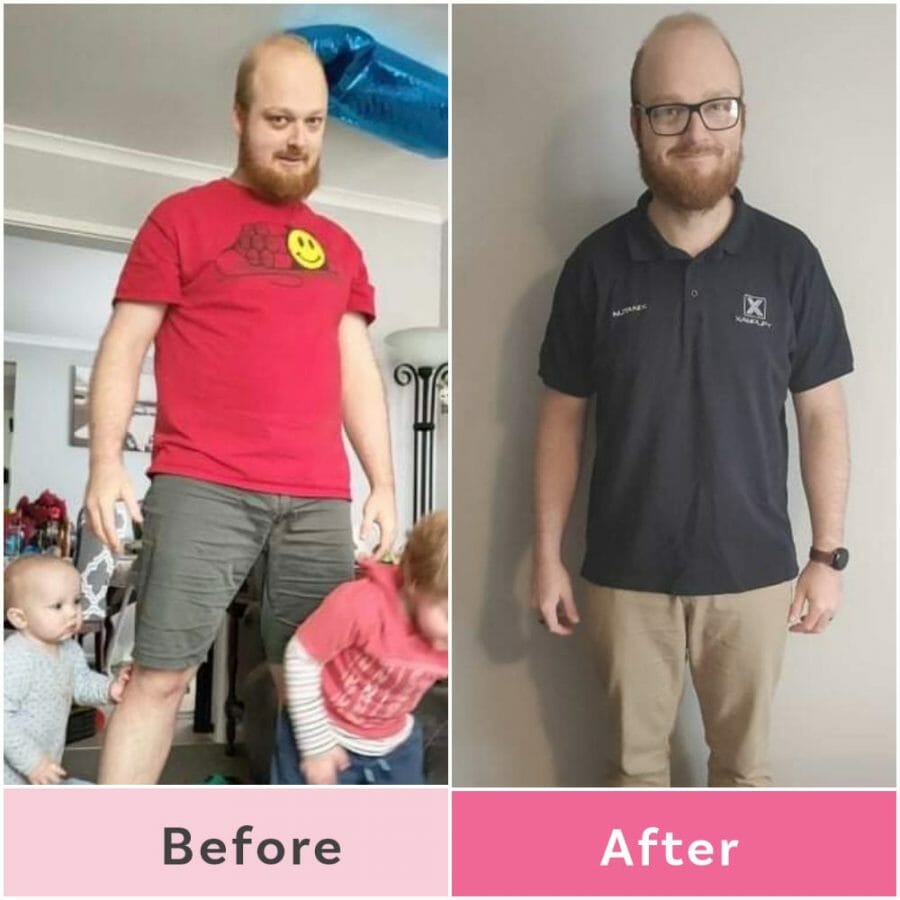 How Matthew lost 13kg
The dad-of-two says, "The defining moment was November 2020, when my wife saw a photo of the two of us. We both looked rather over weight, and needed to change our dietary habits.
"I got started because my wife started with The Healthy Mummy. I wanted to make it easier for my wife, by eating the same meals and cutting down on deserts.
"I was heaviest at 108kg, I am now maintaining 93kg. I started end of January 2021, and reached my goal weight 95kg in early April."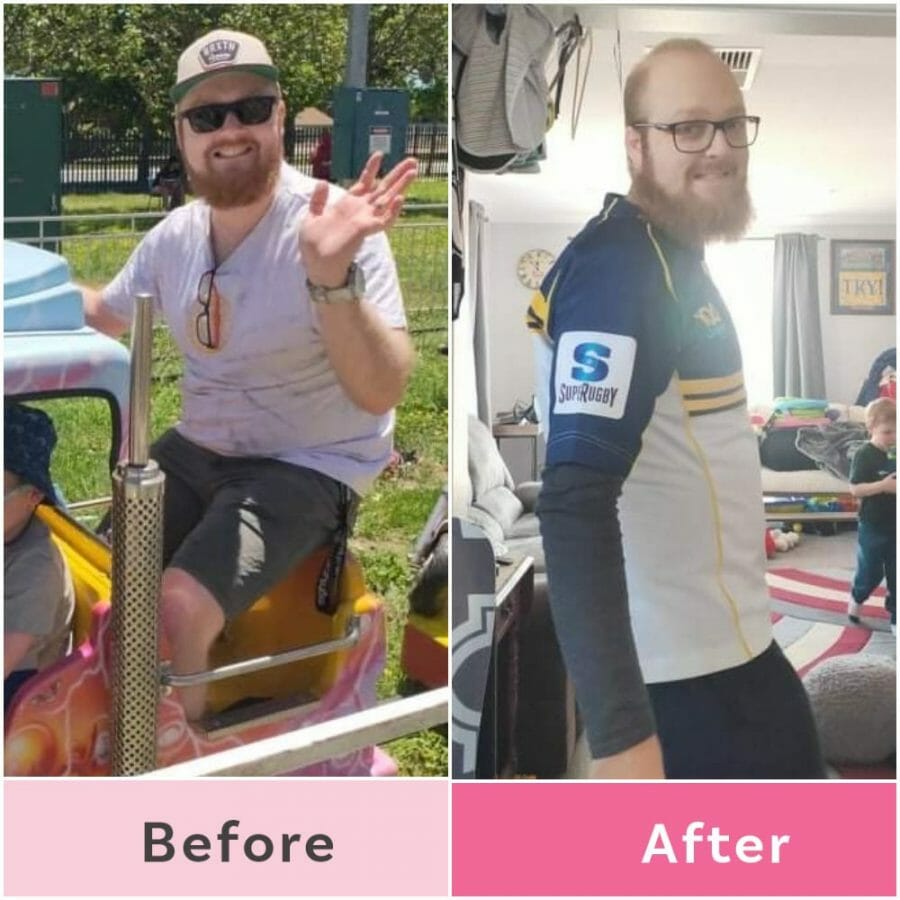 Best of all, Matthew reveals he's noticed heaps of health benefits.
"I am feeling much happier and enjoy running around with the two boys. I have noticed my fitness level has increased compared to the years previously," he says.
The benefits of losing weight with a partner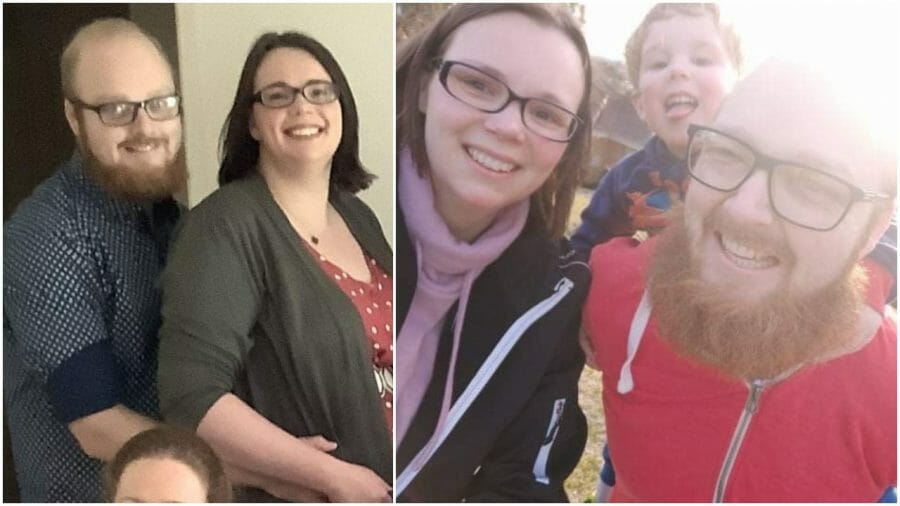 – Having support with you, another person who can keep you accountable for any weight gain,
– cheer you on when you get to a goal.
– Setting smaller goals more frequently.
– Using an app to track weight, exercise and calorie intake.
"My current goal is to maintain my weight till the end of the year less then 95kg, while increasing my weekly exercise," says Matthew.
"Currently, I am doing a few walks and one work out. Prior to kids I played rugby and trained 3-4 times a week.
"I use The Healthy Man Meal Replacement smoothie powder two days a week. For breakfast I have 1 cup of full cream milk, with frozen fruit and the powder blended. I am able to make it through to lunch without feeling hungry and needing food.
"I used the meal replacement shake more often while I was trying to lose the weight, the shake flavours are surprisingly tasty, I have had many different types of protein powder for weight training and all had a really bad after taste."
Has your man tried The Healthy Man Meal Replacement?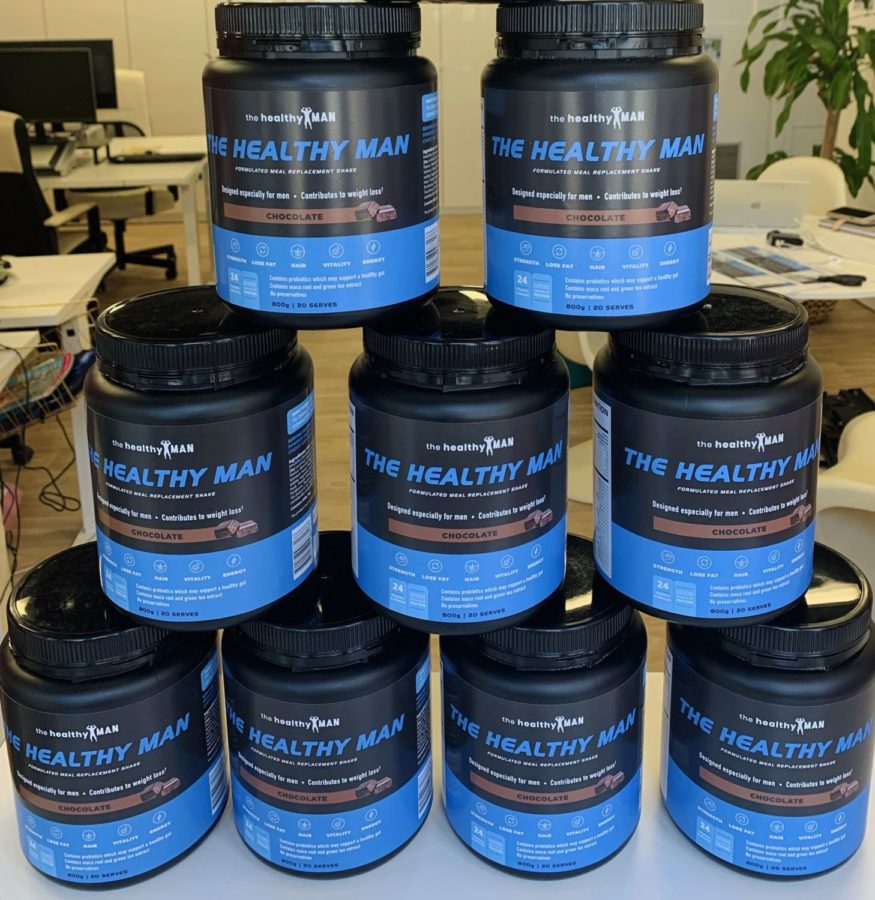 It's the perfect low-calorie meal replacement for busy blokes wanting to boost weight loss and improve overall health. It's full of whey and soy protein which means it'll leave you feeling full and satisfied and keep you going till your next meal.
If you want to shift some kilo's, look no further than The Healthy Man's Meal Replacement!
The Healthy Man Meal Replacement is available in Chocolate and Vanilla and will:-
Enhance fat-burning ability
Improve gut health
Reduce beer belly
Increase stamina
Increase muscle strength
Increase energy, vitality and overall health
Get your tub of the Healthy Man Meal Replacement here