These 5 mums make easy and very delicious meals that are a hit with the family!
The Healthy Mummy has a range of delicious recipes that are designed to make life easier and healthier for busy mums. Check out how these mums have turned their family into healthy eaters with some of our recipes.
The Healthy Mummy makes life and meal prep easier for the busy mum. There is a range of delicious meals and snacks on the 28 Day Weight Loss Challenge that are specially designed to make your journey to health as easy as possible.
These five mums have prepared snacks and meals that were an absolute hit with the rest of the family. Sarah Mills-James says that "for the first time in a long time we have a plate cleaner."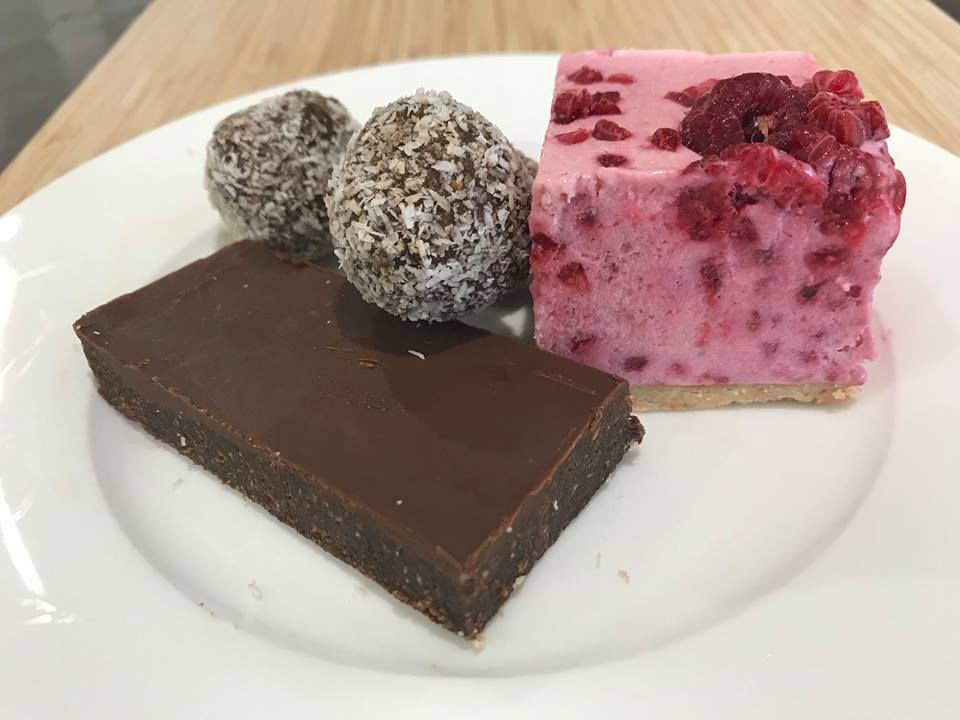 Five mum's successful Healthy Mummy snacks and meals
Leanne Cappello
Leanne says, "Rainy day snack prep! Choc almond bliss balls. Weet-Bix slice & raspberry cheesecake slice." These look delicious Leanne!
Healthy bliss balls are a great way to crave your sweet tooth. Depending on how they are made, they could be a great protein food. The bliss balls that Leanne prepared are made with almond meal which is a great source of protein as well as calcium.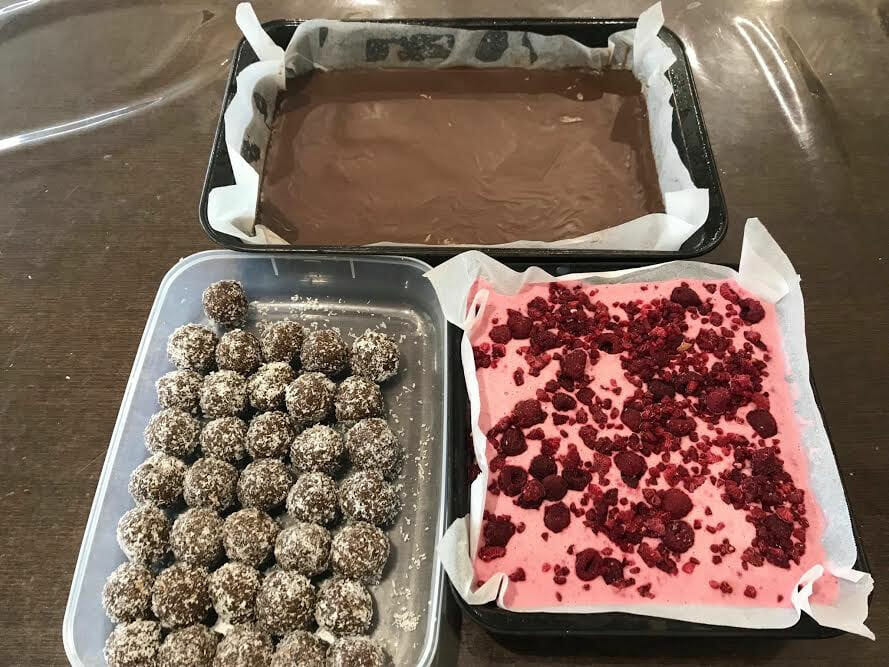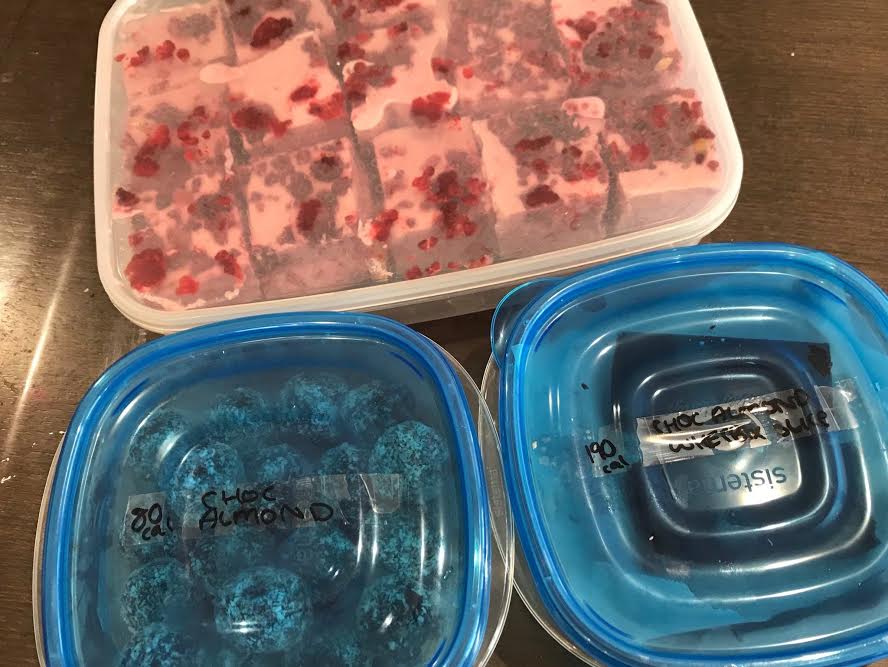 Sarah Mills-James
Sarah made this delicious Turkey Meatballs in a Rich Tomato Sauce which is a  28 Day Weight Loss Challenge recipe.
She says, "And for the first time in a long time we have a plate cleaner! Omg, I will definitely be cooking this one again! Yum yum yum!"
Turkey is a great source of zinc which is important for building your immune system. The tomato sauce is high in important antioxidants. So all in all, this is a very healthy and satisfying meal for the whole family.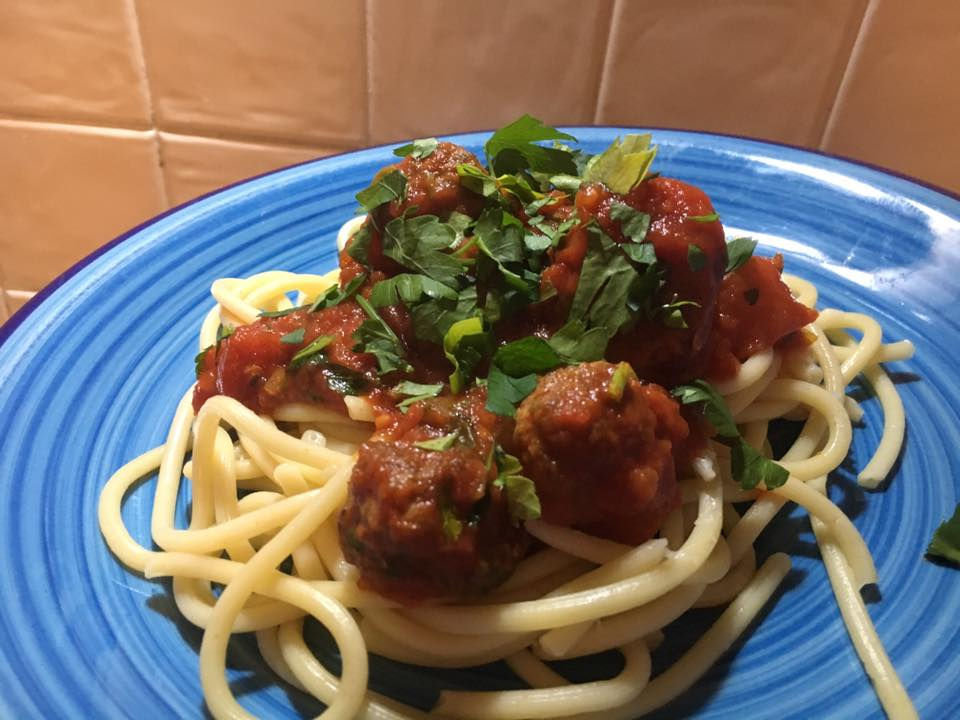 Stephanie Payne
This meal is a great way to get in your greens.  Stephanie made this for her family and they absolutely loved it! "We all LOVED the Creamy Chicken and Spinach Gnocchi Carbonara from the 28 Day Weight Loss Challenge hub."
This meal is a great source of protein, calcium, zinc and other important vitamins and minerals.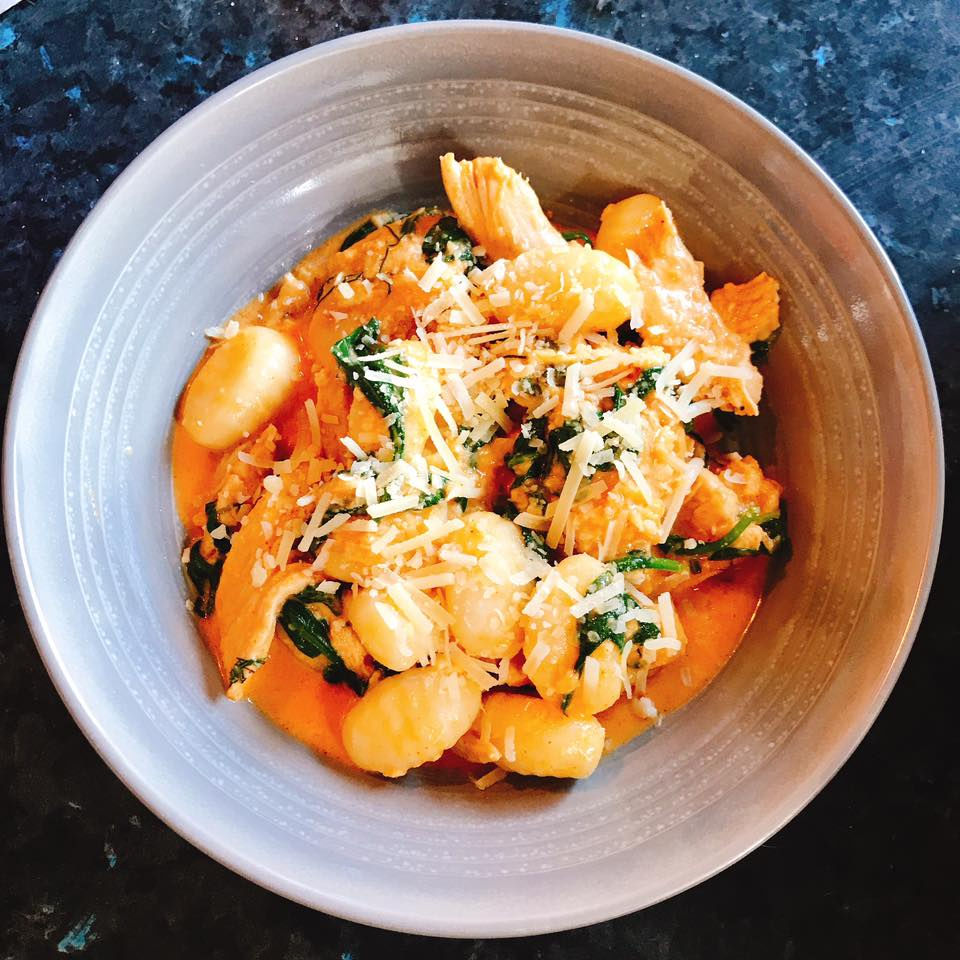 Lauren Kolstad
Lauren made the Easy Asian Chicken and Noodles for her family.
What a great way for her and her family to get in their serves of vegetables! This meal looks as colourful as a rainbow – it's oozing health!
Lauren said that she was able to use up all of the vegetables from the crisper. She says, "you can absolutely swap veggies around in recipes to suit what you have, or what you like/don't like)."
"Even have leftovers for tomorrow's lunch! Winning!"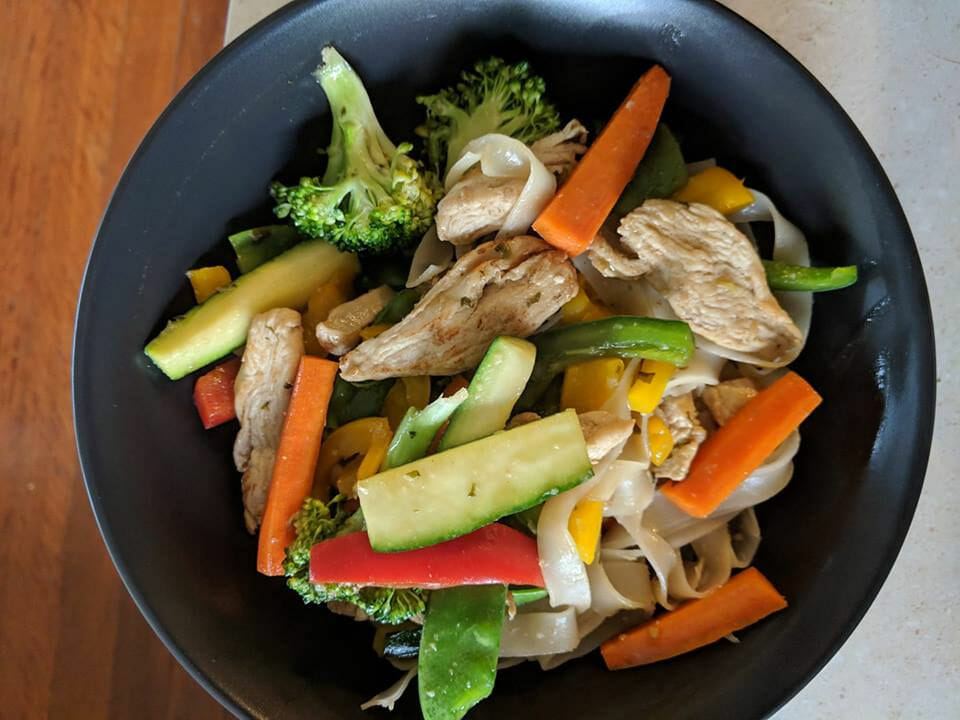 Beth Azzopardi
Beth says that tonight her family are having the Chicken Taco Salad. She says she made it from the 28 Day Weight Loss Challenge lunch meal plan.
"It was seriously AMAZING! If you haven't already, definitely try this one!"
Along with vegetables, the kidney beans in this meal give you added fibre. Fibre is great for keeping your digestive system healthy. It also supports healthy cholesterol levels.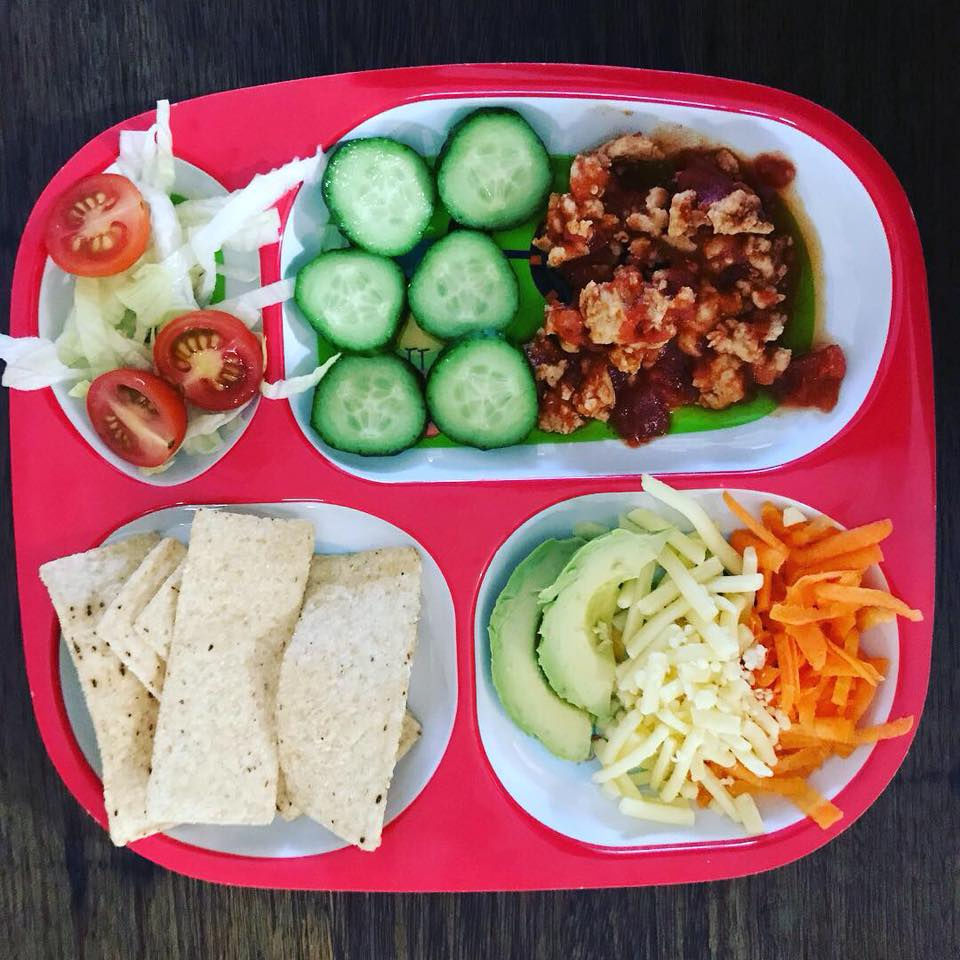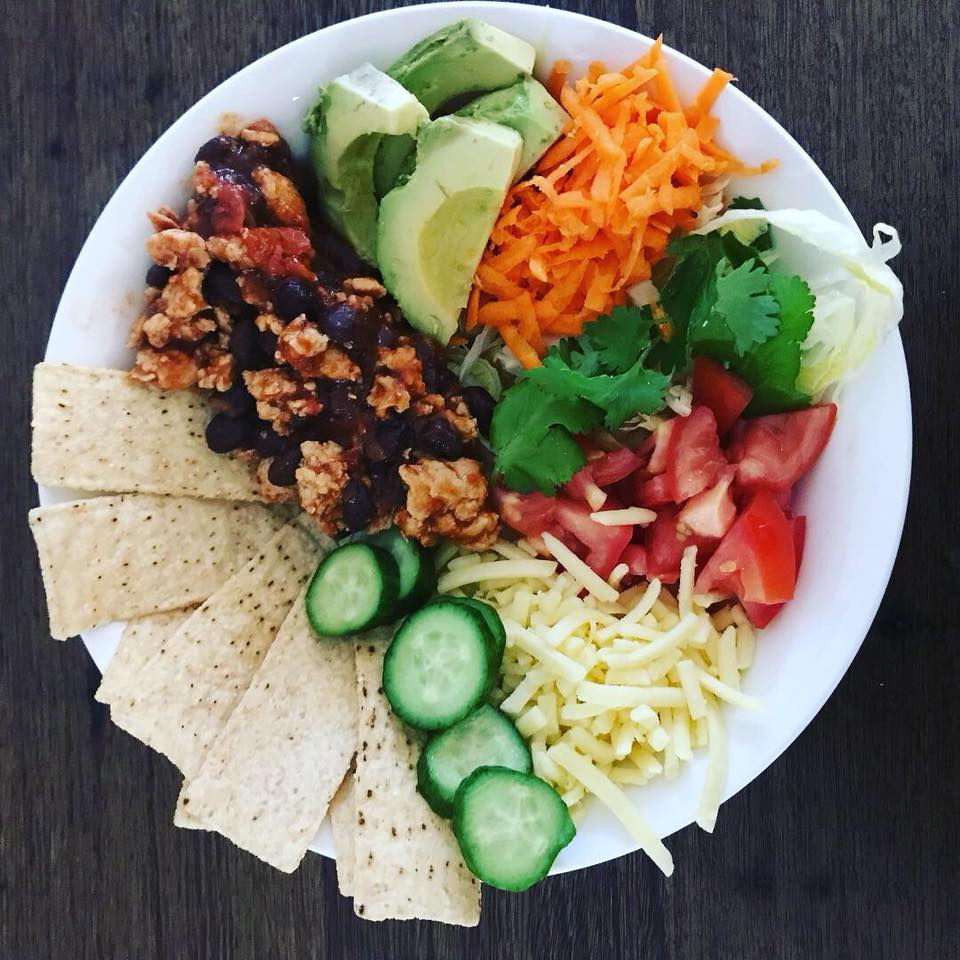 Thank you mums for your delicious meal and snack ideas.  Your meals look so tasty and appetising!
Are you ready to kick-start your weight loss?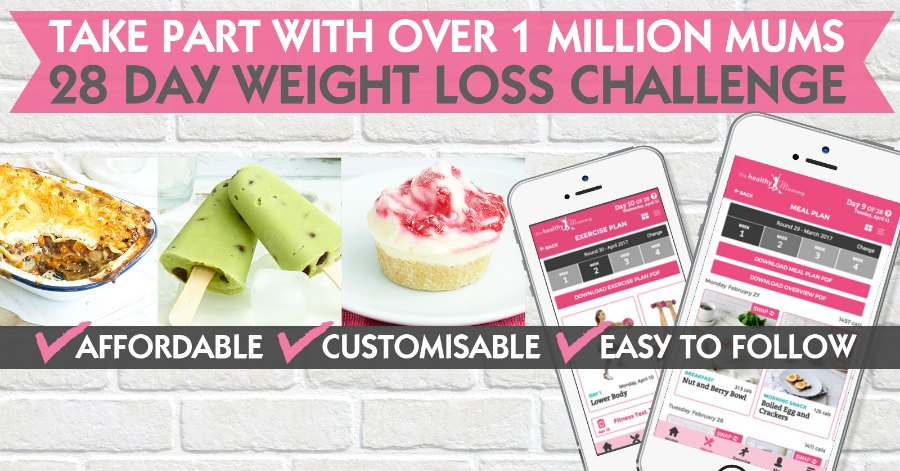 If you are interested in kickstarting your weight loss and want to improve your energy – not to mention – improve your overall health and wellbeing – our 28 Day Weight Loss Challenge is an awesome program to check out. 
Our 28 Day Weight Loss Challenge includes:
28 days of at home exercise routines (no gym needed) – with video instruction
Customisable and breastfeeding friendly meal plans (including a 7 day cleanse)
Time-efficient exercises for busy mums – under 30 mins
Challenge combines Pilates exercises with interval and circuit training (HIIT)
Suitable for basic to advanced fitness levels
Home to thousands of EASY-TO-MAKE recipes!
To learn more about our 28 DAY WEIGHT LOSS CHALLENGE CLICK HERE