Delicious 4 Ingredient Minty Home Made Potato Salad
I LOVE potato salad!
It reminds me of family get-togethers and a BIG platter of delicious food!
But potato salad can be laden with calories and fat that can derail your healthy eating or weight loss plans
But I have an AMAZING recipe that I want to share with you.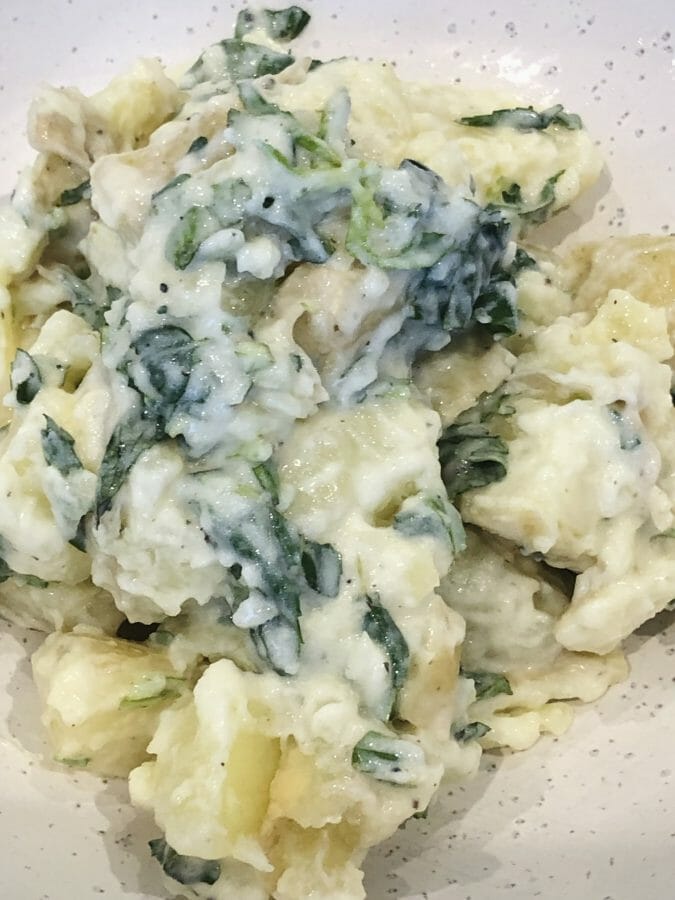 So if you fancy cooking making this delicious dish – know that you won't regret it and will LOVE it
Ingredients
A big pan of cooked potatoes – I like to over cook them so they split
6 x heaped tablespoons of Greek yoghurt (increase the amount if your spuds are big)
2 x tablespoons of mint sauce or mint jelly
A handful of freshly chopped mint leaves
Method
Simply cook the potatoes until they start breaking up. Then let them cool. In a separate bowl mix the greek yoghurt, mint sauce and fresh mint. When then potatoes have cooled combine with the yoghurt sauce and serve
For more yummy recipes check out The Healthy Mummy app here