6 detoxing recipes you MUST try this week!
Want to DETOX and SHRED for the holiday season but not keen on eating salad all day? Then try these 6 delicious detoxing recipes!
Detoxing doesn't mean living off only salad. Far from it!
All of the recipes in our 28 Day Weight Loss Challenge have ingredients that are ideal to help you DETOX and SHRED .
PLUS we are giving away the recipe for the incredible TWO MINUTE Chocolate Cake (see below).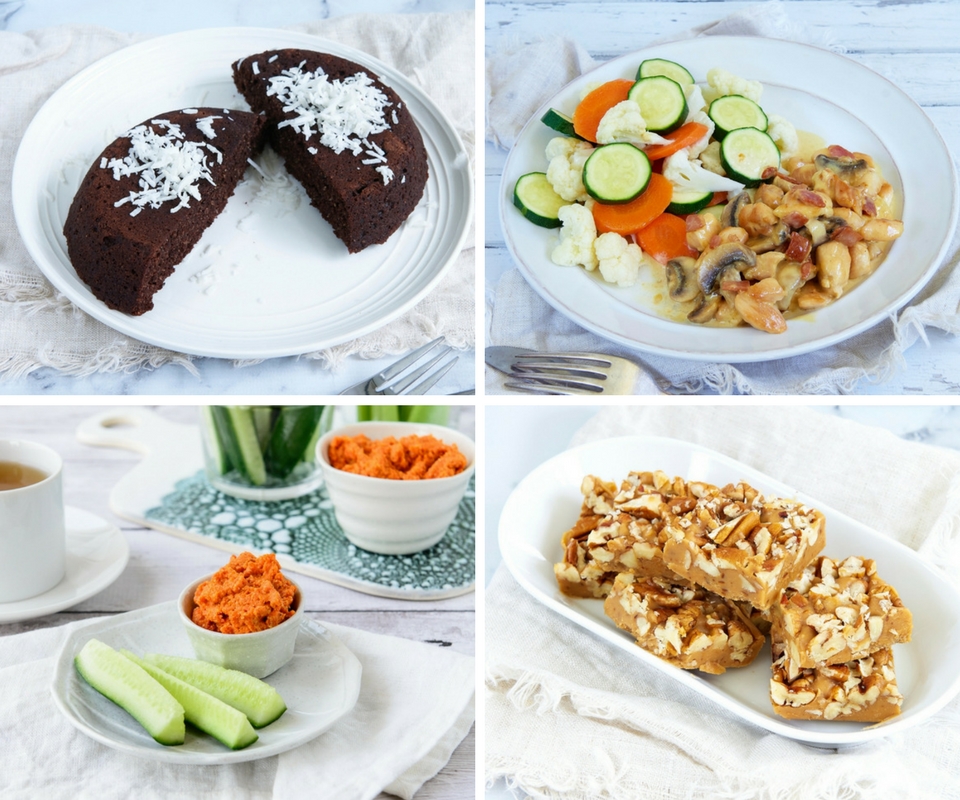 6 detoxing recipes you MUST try this week!
The following is an outline of all the delicious food you can enjoy when on the 28 Day Weight Loss Challenge and WHILE on a DETOX!
And we promise – not a boring dressing-free green salad in sight!
Breakfast: Gluten-free Granola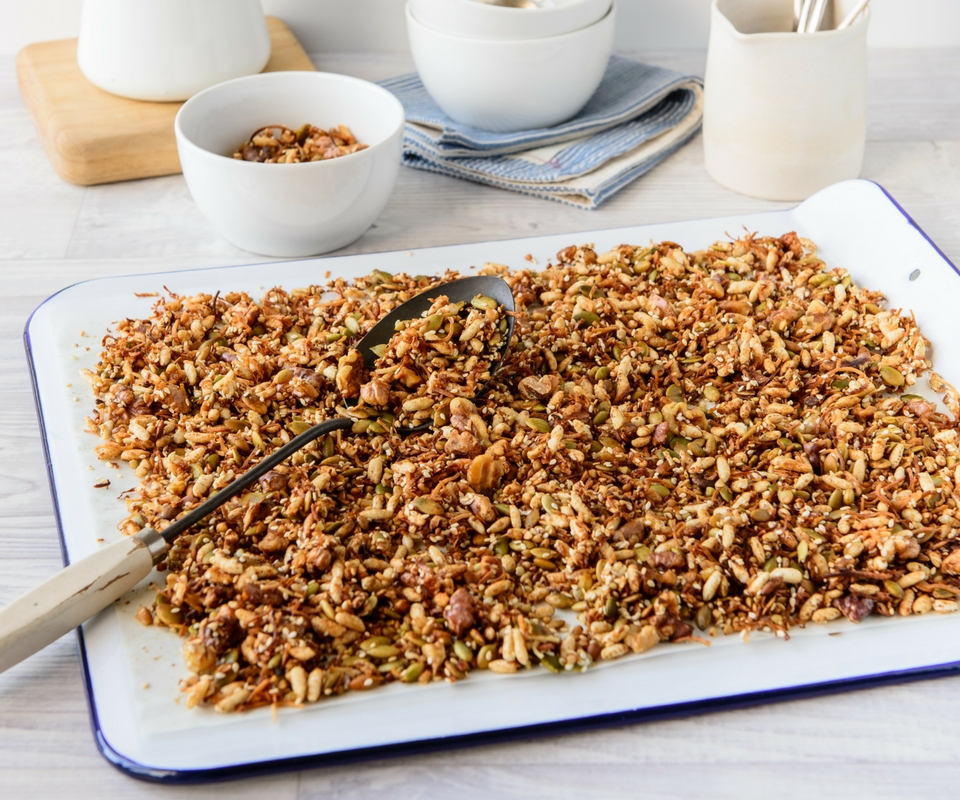 290 calories per serve
This recipe serves 6 and so make a big batch to ensure you have a healthy breakfast done for the whole week.
With seeds, nuts, coconut and puffed rice, it's delicious as well as super filling. All that fibre is great for your digestive system, to get things moving in the morning.
Morning Tea: Pecan Nut Fudge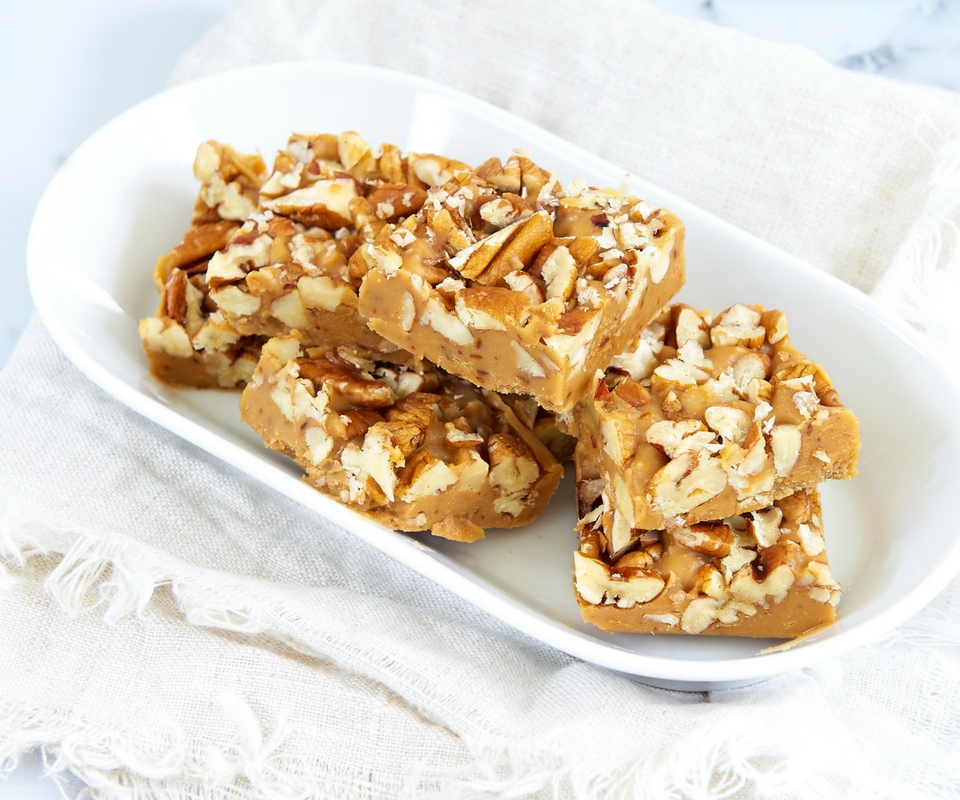 129 calories
This incredible 5 ingredient recipe makes a huge 20 serves, so make a batch and have your morning tea sorted for the week. The kids will love tucking into this one too.
The good fat from the coconut oil is very satiating, meaning you'll be less likely to overeat later on. And ZERO added white sugar means it's better for you.
Lunch: Zucchini and Bacon Slice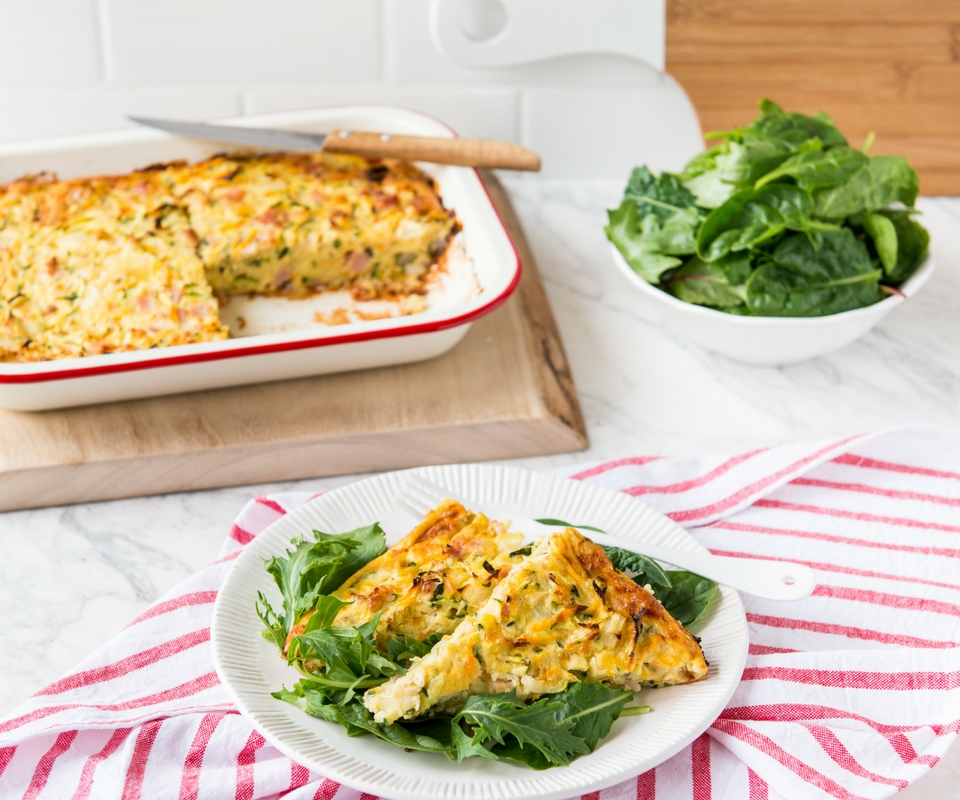 353 calories per serve
Get the kids to help out with this recipe, as it needs you to grate some veggies (either with a handheld grater or a food processor).
Three different veggies, six eggs and some yoghurt means it's filling without being heavy – perfect for a light lunch when you are trying to lose weight.
Afternoon Tea: Carrot, Parmesan and Cashew Dip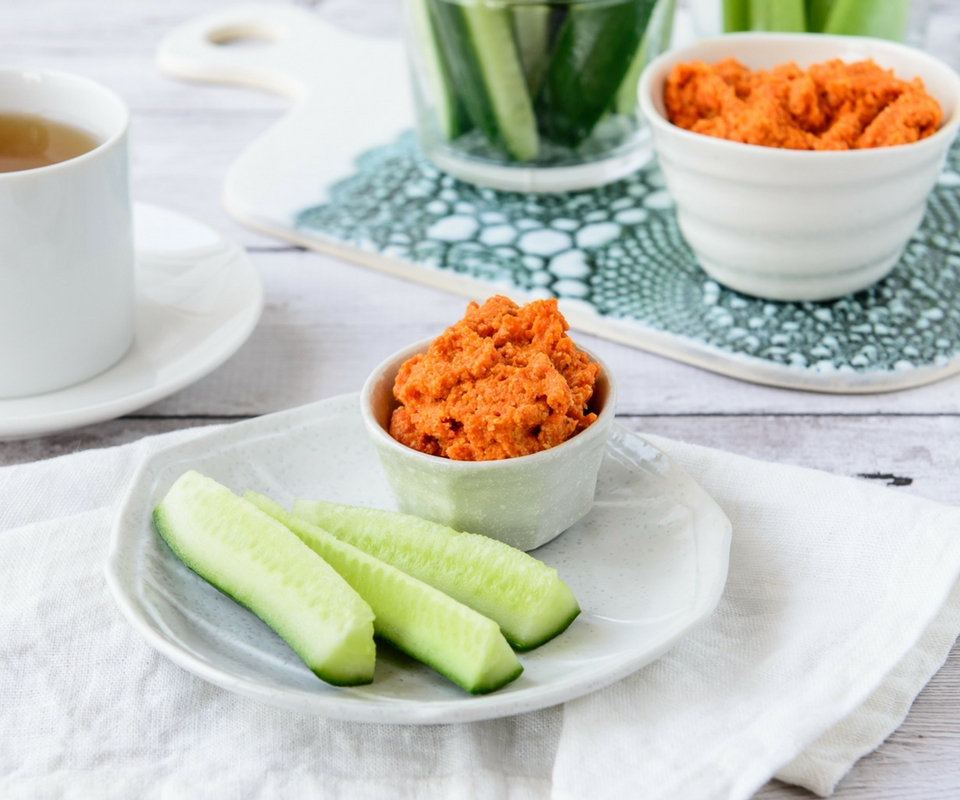 121 calories per serve
Seeing a bit of a theme here? We love recipes that you can make in advance to enjoy later, and this one makes 3 hearty serves of dip to enjoy for 3 afternoon teas next week.
Keep the chopped veggies in the fridge too so you can just grab and go.
Dinner: Chicken Boscaiola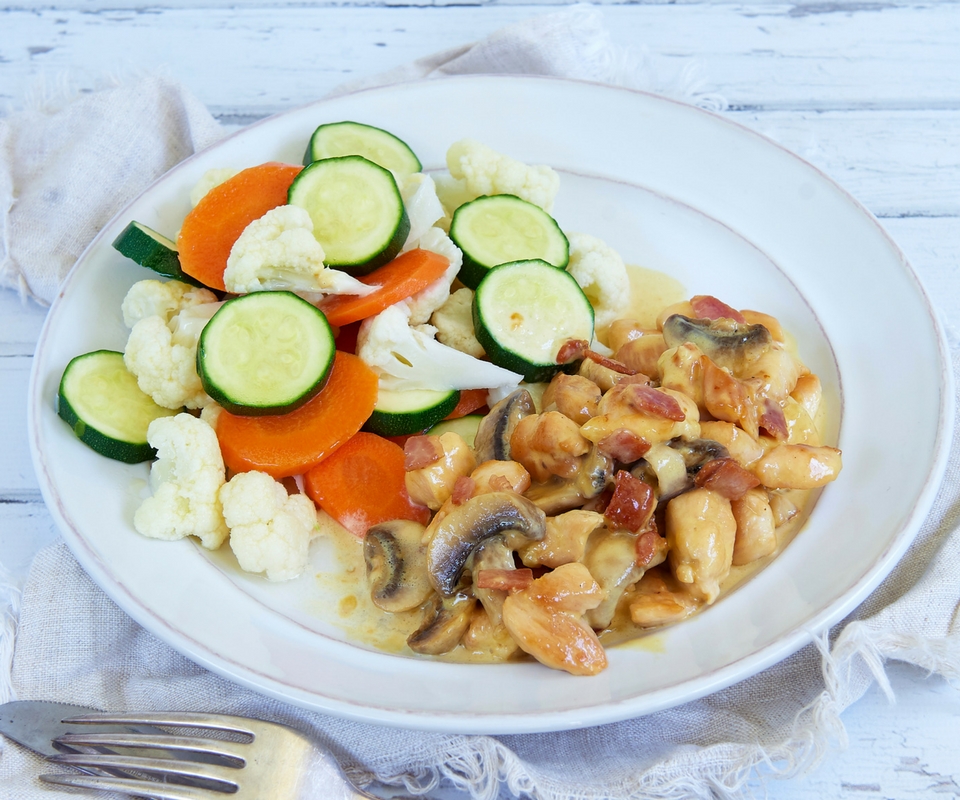 450 calories per serve
Bet you didn't think you'd see Boscaiola on a detox or weight loss menu! But with a few tweaks, a healthy version can be yours in only 20 minutes.
In this recipe we've replaced the pasta with steamed vegetables to reduce the amount of carbs you're eating.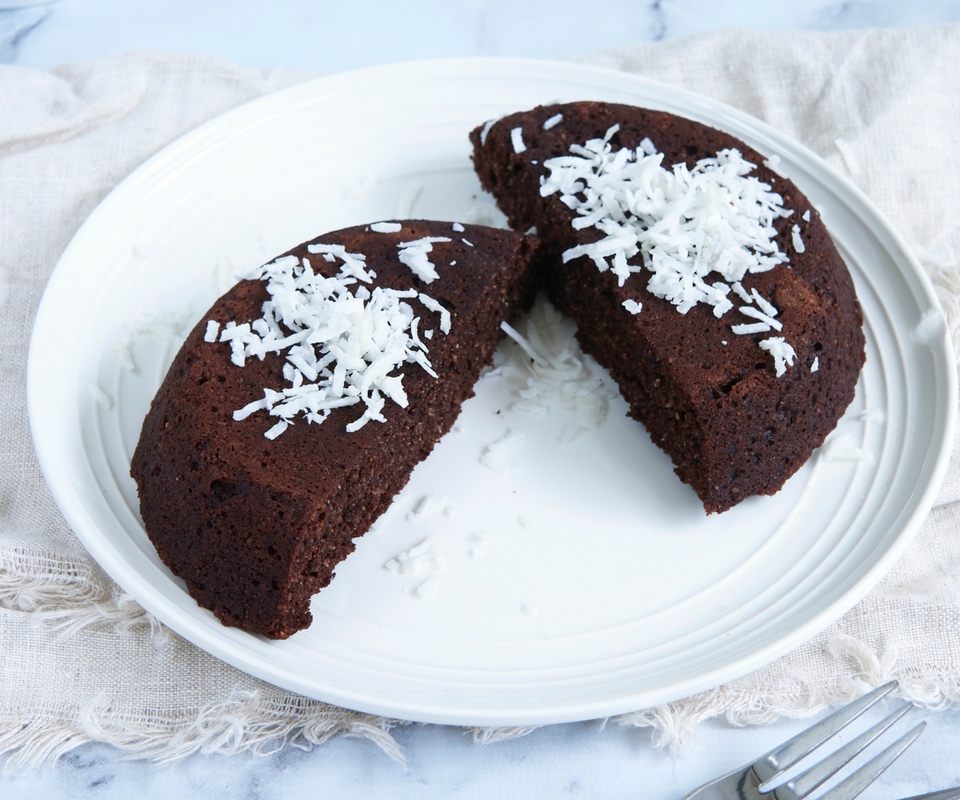 Dessert: Two Minute Chocolate Cake
256 calories per serve
Here's a fab recipe for 2 so it's perfect to share with someone special after dinner. It's quick, easy and delicious. Cacao is high in nutrients such as magnesium and potassium.
It also helps stimulate serotonin production in the brain. This chemical regulates your mood and helps suppresses your appetite, meaning you'll consume less calories in the long run.
Today we are giving away a sneak peek of this recipe, so that you can try it out for yourself. This recipe serves 2.
Ingredients
2 tbsp butter
2 tbsp cacao/cocoa powder
2 tsp coconut flour
2 tbsp almond meal
1/2 tsp vanilla extract
2 tsp Natvia
1/2 tsp baking powder
1 free-range egg
Method
Melt butter in a microwaveable bowl for around 35 seconds.
In a separate bowl add cocoa/cacao powder, coconut flour, almond meal, vanilla extract, Natvia and baking powder. Stir to combine.
Whisk egg and combine with melted butter then pour into dry ingredients and mix to form a smooth batter.
Pour batter into a lightly greased microwavable dish and microwave on high for 90 seconds. Check if cake has set, if not, continue to cook for 10 seconds at a time, until cooked through.
Tip cake out onto a plate, cut in half. One half is one serve.
Sprinkle with some shredded coconut to serve if you like.
Recipe serves 2.
If you wish to make this year your best year yet and tackle your health and weight join our 28 Day Weight Loss Challenge. With over 4,000 recipes, 350 fat burning exercises and 24/7 support The Healthy Mummy can help YOU hit your goal weight faster and healthier.
Each month is a NEW Challenge theme with new recipes, meal plans and exercises – which means you will never get bored.
Tired of wondering what to cook?
Now you can easily meal plan with our personalised plans & over 6,000 family & budget friendly recipes catering to a wide range of dietary requirements.
The Healthy Mummy is a holistic program to nourish your body with nutritious food and help you stay active in your busy, everyday life. Yours and your families well being should be a priority so let us take the hassle out of it.
Unlock the key to sustainable life changes that will leave you feeling your absolute best.