At-home workouts, especially HITT workouts (otherwise known as high-intensity interval training workout) are AWESOME options for busy mums. Not only are they fast and effective, but ideal for slotting in around the kids as they can be completed in less than 30 minutes.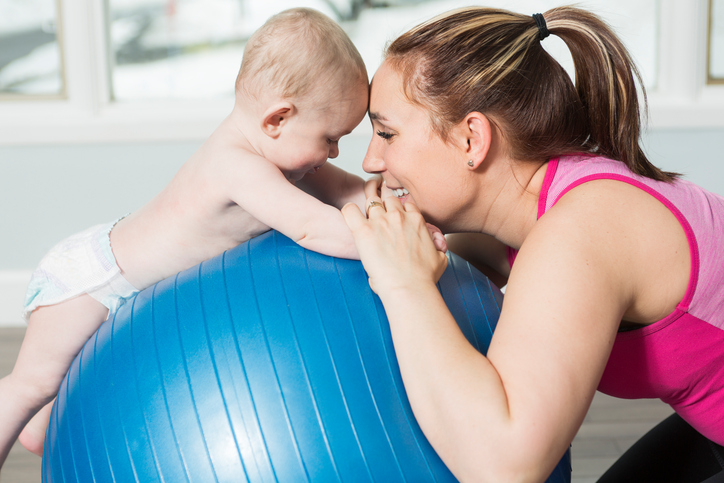 The Healthy Mummy fitness plans, including the 28 Day Weight Loss Challenge, focus on HIIT training as it's been shown to be one of the best ways to burn calories and lose body fat.
After all, who doesn't want to get fit….FAST!!!
HIIT Workout To Shred 510 Calories
Try this easy to follow HIIT workout to easily burn over 500 calories.  You can do these easy HIIT exercises at home, at the park, or pretty much anywhere.
For more workouts that you can do at home, check out these 5 easy at home butt and thigh toning exercises.
Amazing booty results!
Who doesn't want a nice booty? We have thousands of mums join our 28 Day Weight Loss Challenge with the goal of transforming their butt, thighs and belly! And boy, have these mums seen incredible results!
Julia Meadows
Just check out Julia's incredible before and after pics!
Julia says: "I loved the daily exercises and meal plans. Four challenges completed and I've 7kgs* lost so far. I never thought I would be happy and confident in my own skin this summer but thanks to the Healthy Mummy I totally am."
To see more incredible butt transformations click here.
Join the challenge
If you loved this workout video and inspired by Julia's before and after pic to tackle your weight, health and booty – then join us on our 28 Day Weight Loss Challenge.