The easy workout that fits into this mum's busy schedule
What will give you a much needed energy burst and only takes FOUR minutes? Well, our Tabata workouts are exclusive to 28 Day Weight Loss Challenge members and they fit perfectly into  any busy mum's schedule!
And Danielle McKenna is here to show you how easy and effective Tabata really is!
What is Tabata?
Tabata is a high-intensity interval training (HIIT) workout, featuring exercises that last 4 minutes. It incorporates a warm up and uses full-body exercises that engage as many muscle groups as possible.
Creator Dr Izumi Tabata found that shorter, more intense workouts provide quicker results for increased cardiovascular capacity, endurance and weight loss.
In fact, Tabata is becoming increasingly popular with GOOD REASON!
It is already the new go-to workout for athletes and fitness professionals for a super-aerobic cardio workout that shows fast results. They can be both intense and challenging for athletes of all levels.
Danielle's verdict
Healthy Mummy Danielle is a big fan of our Tabata workouts because she can fit them into her hectic schedule.
"I love that it's quick, I feel energised afterward, easy to do in my own home even with kids around," she says.
"I love that I can do it anytime throughout the day I have a spare 5 minutes (1 minute to step up)."
Check out her smashing her workout in the video below!
Way to go Danielle, keep it up!
So what are you waiting for? Why don't you schedule in a Tabata workout?
Danielle's weight loss story
Danielle has lost an awesome 20kgs*, three dress sizes and has gained a whole load of confidence with the 28 Day Weight Loss Challenge!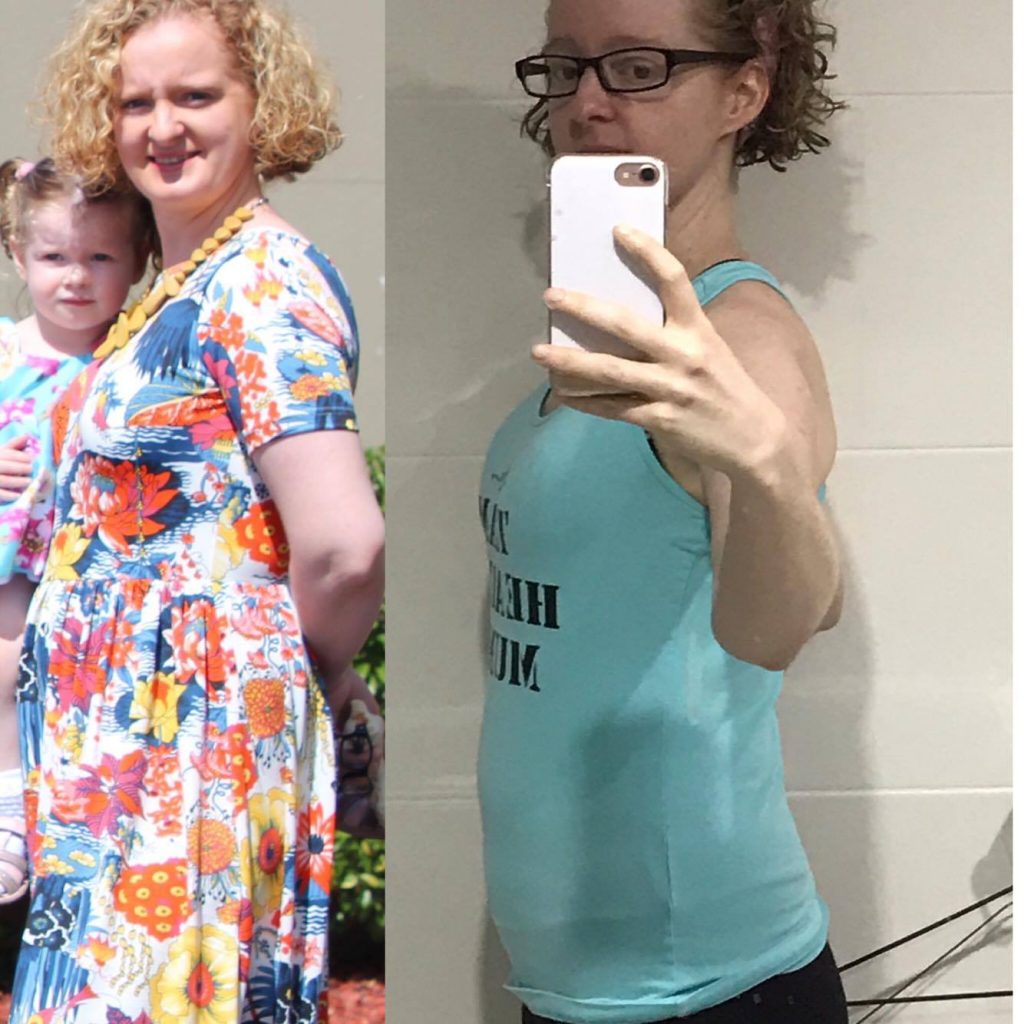 Since jumping on board with the 28 Day Weight Loss Challenges and following the meal plans, Danielle reveals she has lost an incredible 20 kilograms.
"I started following the 28 Day Weight Loss Challenges in October 2012. I was 80kgs and I was not happy with myself and was always bloated and could never find anything to wear," she says. 
"But a year later I lost 10kg. I'm now down to 60kg and even though I've reached my scale goal, my journey has only just begun."
Danielle says she's had her ups and downs throughout her journey – falling off the wagon and getting back on again – but she is healthier than she's ever been.
"I'm fitter and stronger than ever before," she says. "I enjoy cooking a lot more and eating healthy and exercising.
"My life and my family's lives are changed for the better thanks to The Healthy Mummy. My hubby lost 15kg! And I have so much more energy. It's not a diet, it's a lifestyle."
More on the 28 Day Weight Loss Challenge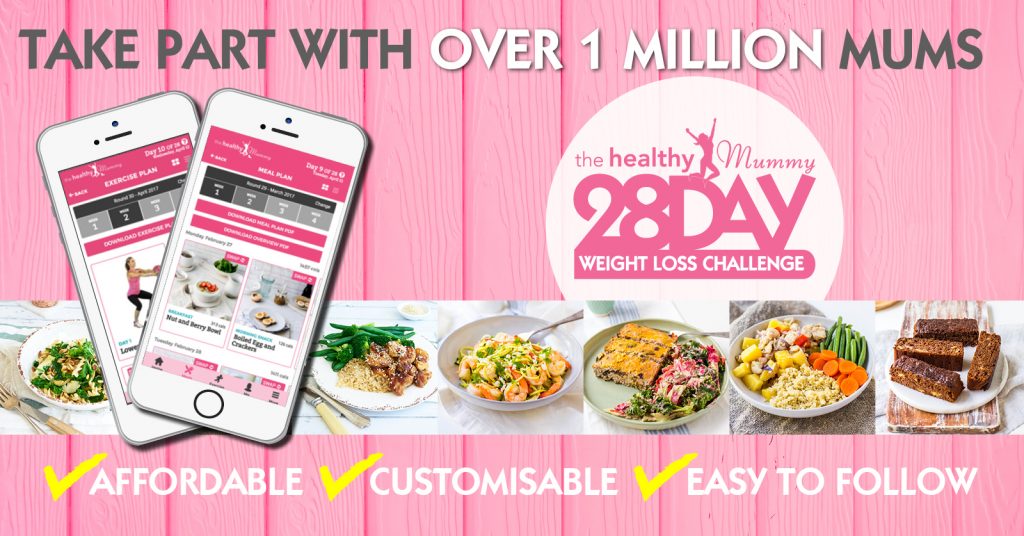 Our 28 Day Weight Loss Challenge is an affordable, customisable weight loss program created to help busy mums reach their weight loss goals.
Our Challenge and accompanying meal plan is customisable – which makes it PERFECT for breastfeeding mums, those wanting to stick to a tight budget as well as vegetarians, those seeking gluten free recipes and those wanting to follow a higher calorie diet.
Our Challenge includes:
28 days of at home exercise routines (no gym needed) – with video instruction
Customisable and breastfeeding friendly meal plans
Time-efficient exercises for busy mums – under 30 mins
Challenge combines Pilates exercises with interval and circuit training (HIIT)
Suitable for basic to advanced fitness levels
Home to thousands of EASY-TO-MAKE recipes!
To learn more about our 28 DAY WEIGHT LOSS CHALLENGE CLICK HERE.