This mum has empowered herself through exercise and weight loss
Healthy Mummy mum, Elyce Thompson has transformed not only who she is on the outside, but also who she is on the inside. She is loving her new lifestyle.
The Healthy Mummy is all about empowering women to be the best versions of themselves, to feel comfortable in their own skin and most of all to be proud of who they are!
Our lovely Healthy Mummy 28 Day Weight Loss Challenge mum, Elyce Thompson has transformed not only who she is on the outside, but also who she is on the inside.
Finding the support you need as you travel along the path to a healthier version of you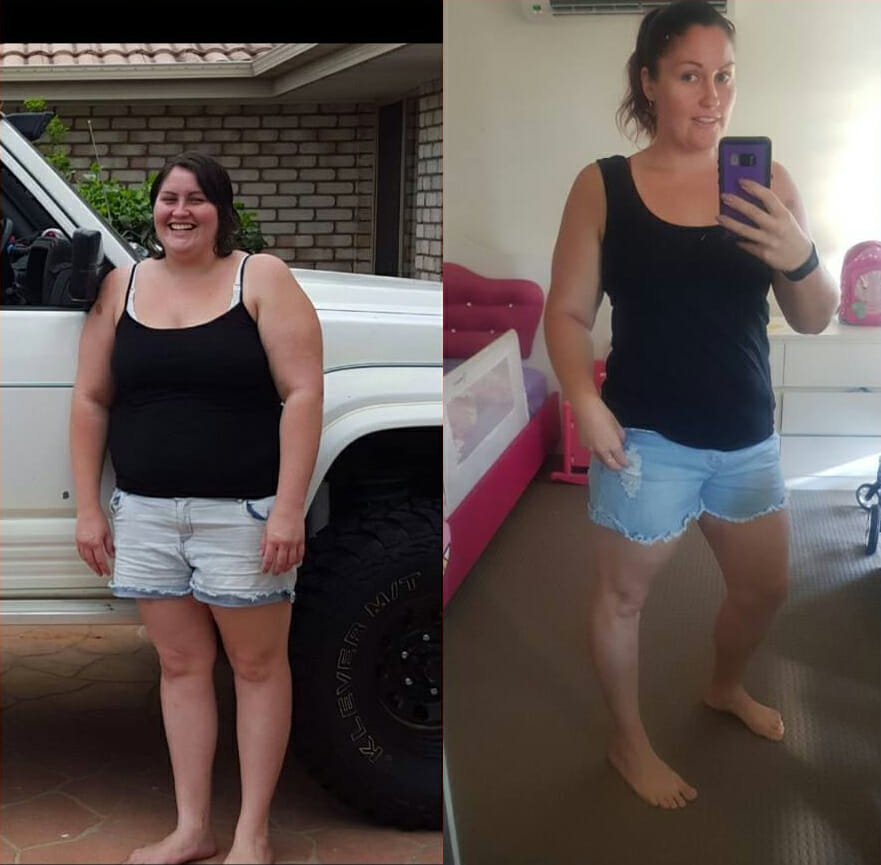 Words of advice
"Ladies! We are at the beginning of the 28 Day Weight Loss Challenge! I want you to take a minute to reflect back on the last few days." Elyce suggests.
Elyce asks these questions to help you have a positive mindset,
"Have you stayed focus?
Is there something you know that needs improvement?
Have you been smashing your daily water intake? 
Are there new goals you think you should set?
Do you think you need to focus more? I want you to have a long hard think!"
But the road for Elyce has never been easy.
Overcoming obstacles
When her twin boys, Jacob and Lachlan were very young, they were both diagnosed separately with autism.
When they were just 10 months old, Elyce felt something was not quite right. When her boys were 18 months old, Jacob's lack of communication skills started to become a major concern. He also became emotional, hard to settle and violent at times."I couldn't even go grocery shopping without my son having a major meltdown," she admits.
"I would get filthy looks while I was trying to comfort my son during meltdowns," she says. "He would hit me, scream at me and just cry. I just wished there was an easier way to get the message across to these people that my son wasn't being a naughty kid."
Elyce says that she found people to be very judgemental and would just stare at her on the street.
It was then that she took her boys to a specialist and they were diagnosed with autism.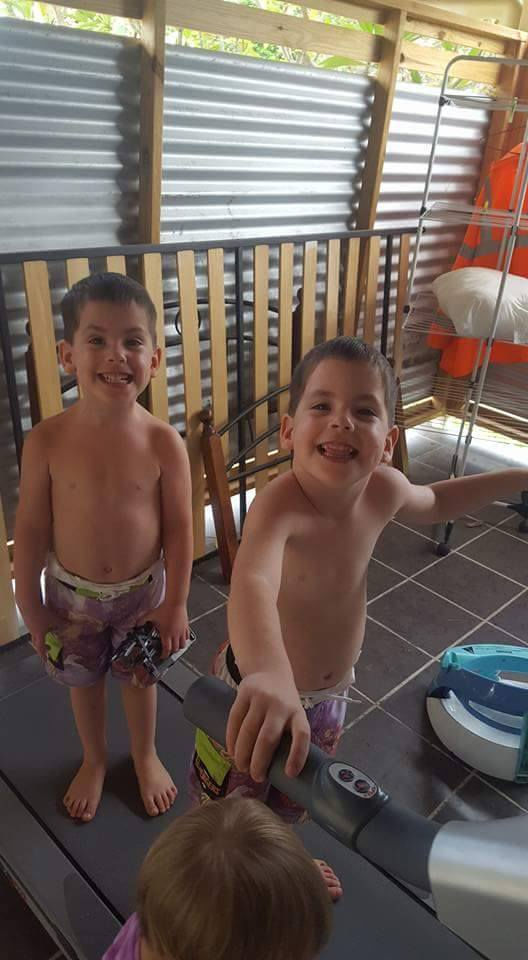 Things for Elyce has settled down now and she has a better understanding of how to deal with her boys.
"There are days when I can't face the world. I want to give up. I sometimes cry and wonder 'why me?' But then I look at my kids and I think they need me just as much as I need them," she says.
Joining The Healthy Mummy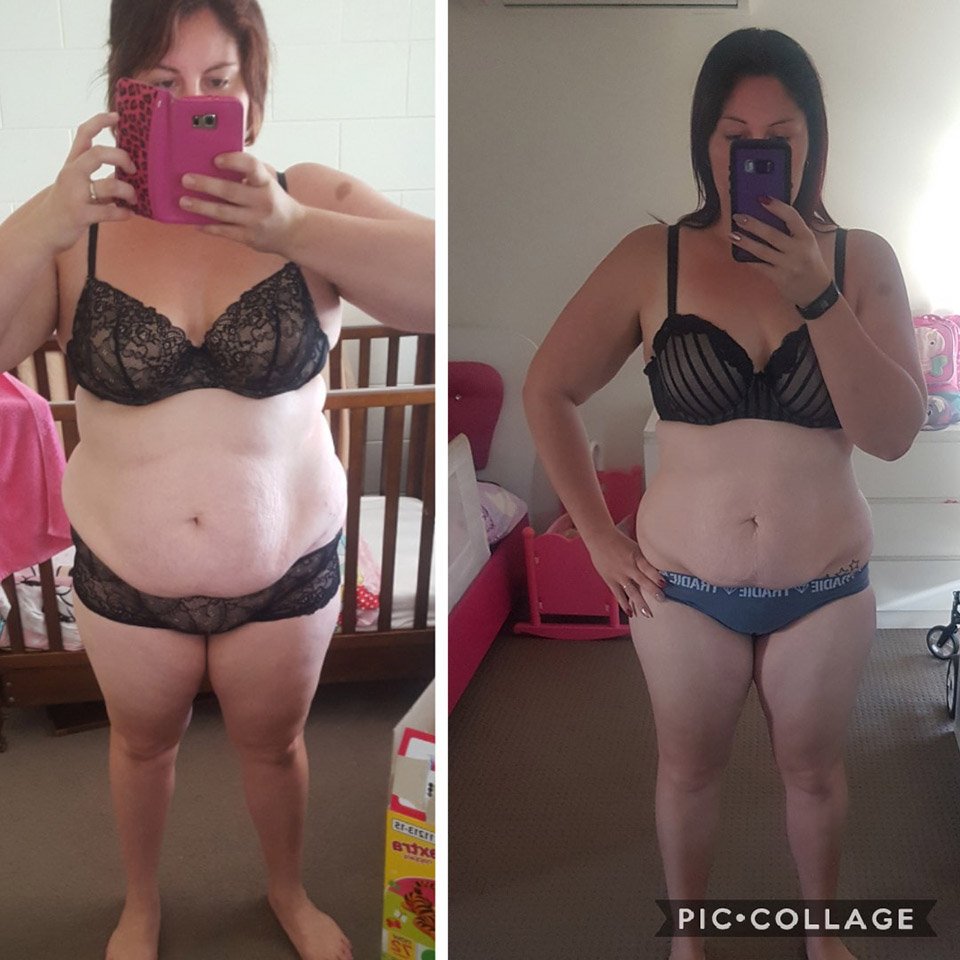 Elyce says she joined The Healthy Mummy as she was focusing on her children and not on herself and felt she needed to refocus.
"This here is me on the left. I don't know how much I weighed in this picture because honestly, I was too embarrassed. I never stepped foot on a set of scales until I was a good few weeks into my journey. All I know was that I was a size 20!" she says.
"I was unhappy, I was miserable. I always felt drained, never had the energy to play with the kids, let alone get out of bed of a morning. Hated going out in public because I didn't feel comfortable in anything I ever wore."
Elyce is now fitting into a size 14! "I enjoy getting out! I love clothes shopping, something I haven't enjoyed for easily eight years."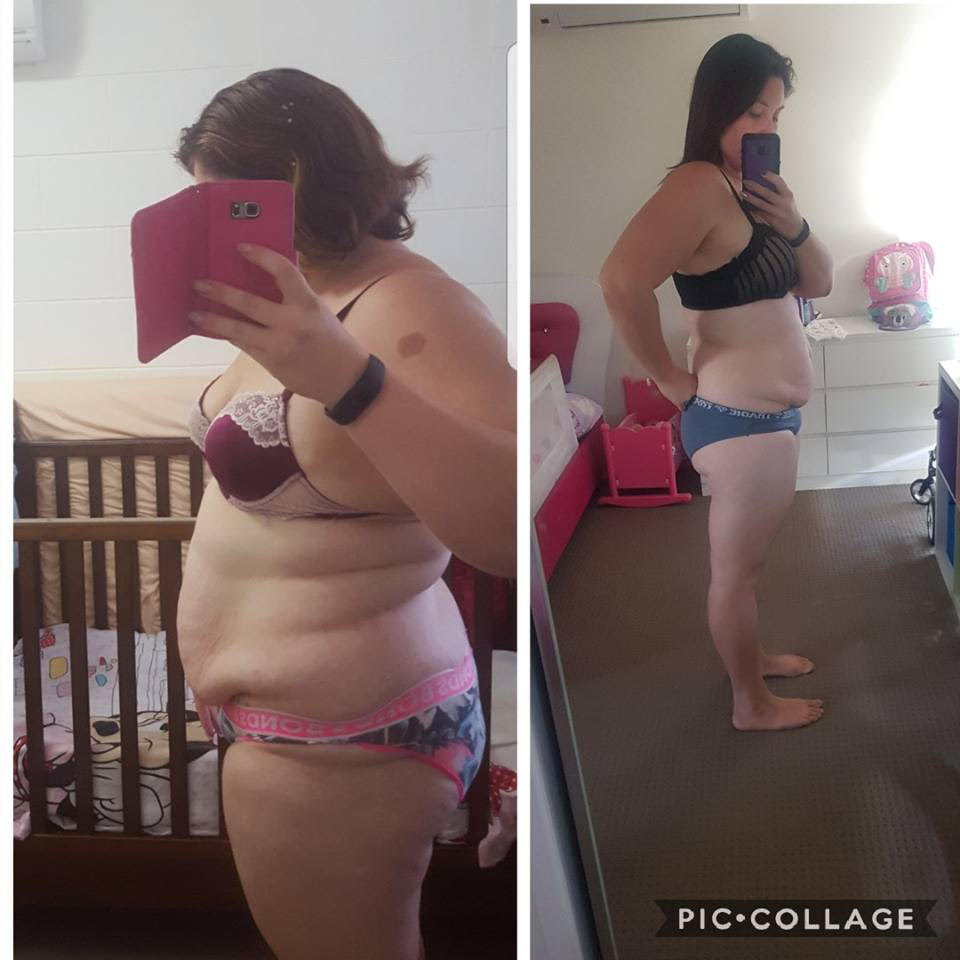 "I have so much energy. I can run around for hours with the kids and not be exhausted. I can get out of bed every morning and face every single day without a hassle. I enjoy exercising, something one would think is impossible however is most definitely not! And most important I am happy within my self!" she explains.
Finding support in The Healthy Mummy
Elyce says that The Healthy Mummy community are here to support you. "We are all here to support you in every way possible and if you are really struggling, we are here to help! Don't be afraid to ask questions! Our journey all feels a little overwhelming at the start, but I promise it will get easier!" she explains. 
"The Healthy Mummy has not only changed my image it has changed me within myself! The Healthy Mummy is a great community, amazing ladies and amazing support!"
"If you have been sitting on the fence. Today is the day! Stop sitting on the fence! Join me and many other mums who live The Healthy Mummy lifestyle! We want you, just as much as you want that summer body! Let's do this! It's not too late."
Thank you, Elyce for sharing your story with us. Well done on your huge successes!
Are you ready to kick-start your weight loss?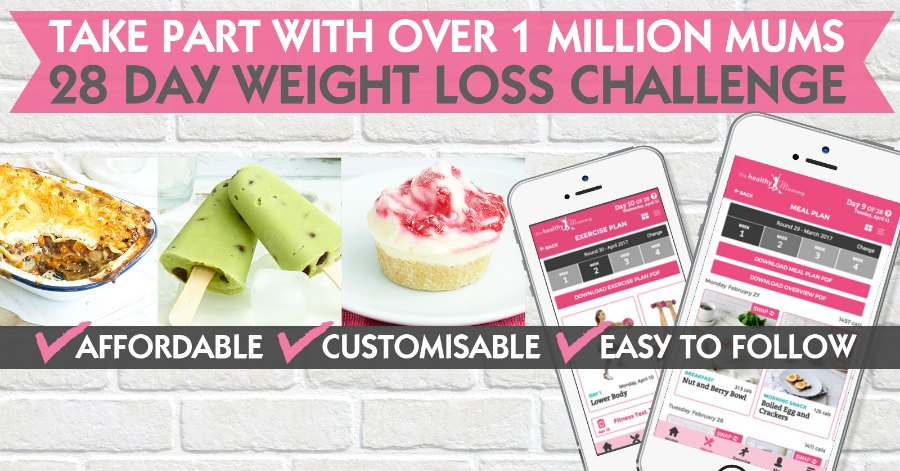 If you are interested in kickstarting your weight loss and want to improve your energy – not to mention – improve your overall health and wellbeing – our 28 Day Weight Loss Challenge is an awesome program to check out. 
Our 28 Day Weight Loss Challenge includes:
28 days of at home exercise routines (no gym needed) – with video instruction
Customisable and breastfeeding friendly meal plans (including a 7 day cleanse)
Time-efficient exercises for busy mums – under 30 mins
Challenge combines Pilates exercises with interval and circuit training (HIIT)
Suitable for basic to advanced fitness levels
Home to thousands of EASY-TO-MAKE recipes!
To learn more about our 28 DAY WEIGHT LOSS CHALLENGE CLICK HERE