Wow! Truck driver Kellie blows us away with her MASSIVE meal prep
Inter-state truck driver Kellie Armstrong proves that truck drivers CAN eat healthy while on the road, and without breaking the bank. She blows us away with her MEAL PREP.
She recently made 43 healthy and delicious meals from The Healthy Mummy 28 Day Weight Loss Challenge meal plans for just $3.50 per serve.
All of which she will enjoy while she is on the road. Saving her time and money and keeping her healthy. Prepare to be AMAZED at what she prepped in 6 hours.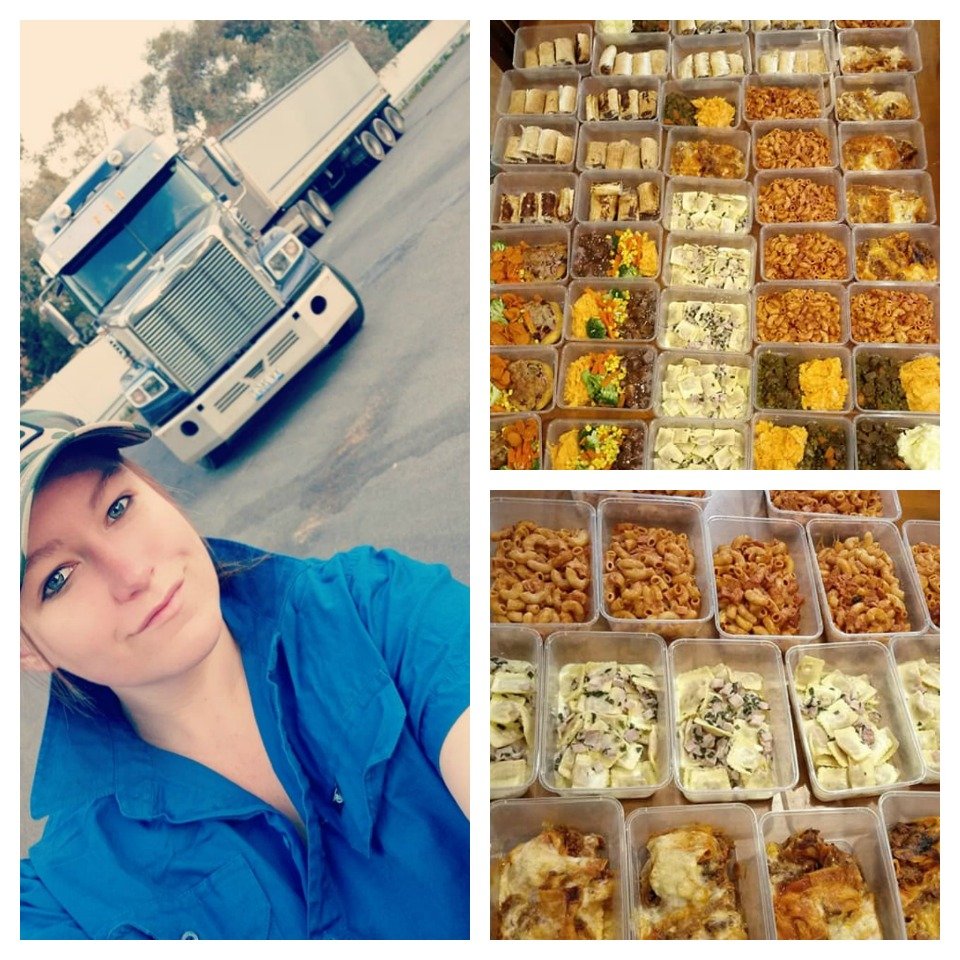 Female truck driver Kellie joined The Healthy Mummy 28 Day Weight Loss Challenge in January because she wanted to be healthier.
Well aware that truck drivers are typically stereotyped as unhealthy people; she wants to prove that that's not always the case.
Unlike many of our Healthy Mummy Challenge members Kellie isn't married, nor does she have kids. It was her friend that first introduced her to The Healthy Mummy program and she quickly discovered it was a good fit.
Such a good fit in fact, that she has now become a lifetime member.
"Meal prepping helps as I am on the road most of the week"
Kellie is no stranger to meal prepping. She says "I used to meal prep my own foods all the time but since joining The Healthy Mummy I've realised my calorie intake is very important too. Understanding this has helped a lot.
Meal prepping is how I spend my weekends as I'm away in the truck most of the week. I know if I don't do it, I will end up making unhealthy choices.
I also take my own food with me to save money on the road".
Kellie freezes her meals and heats them up in her truck. She says "I have a 12V oven in the truck, so I heat everything up in that".
Here is what Kellie made last weekend.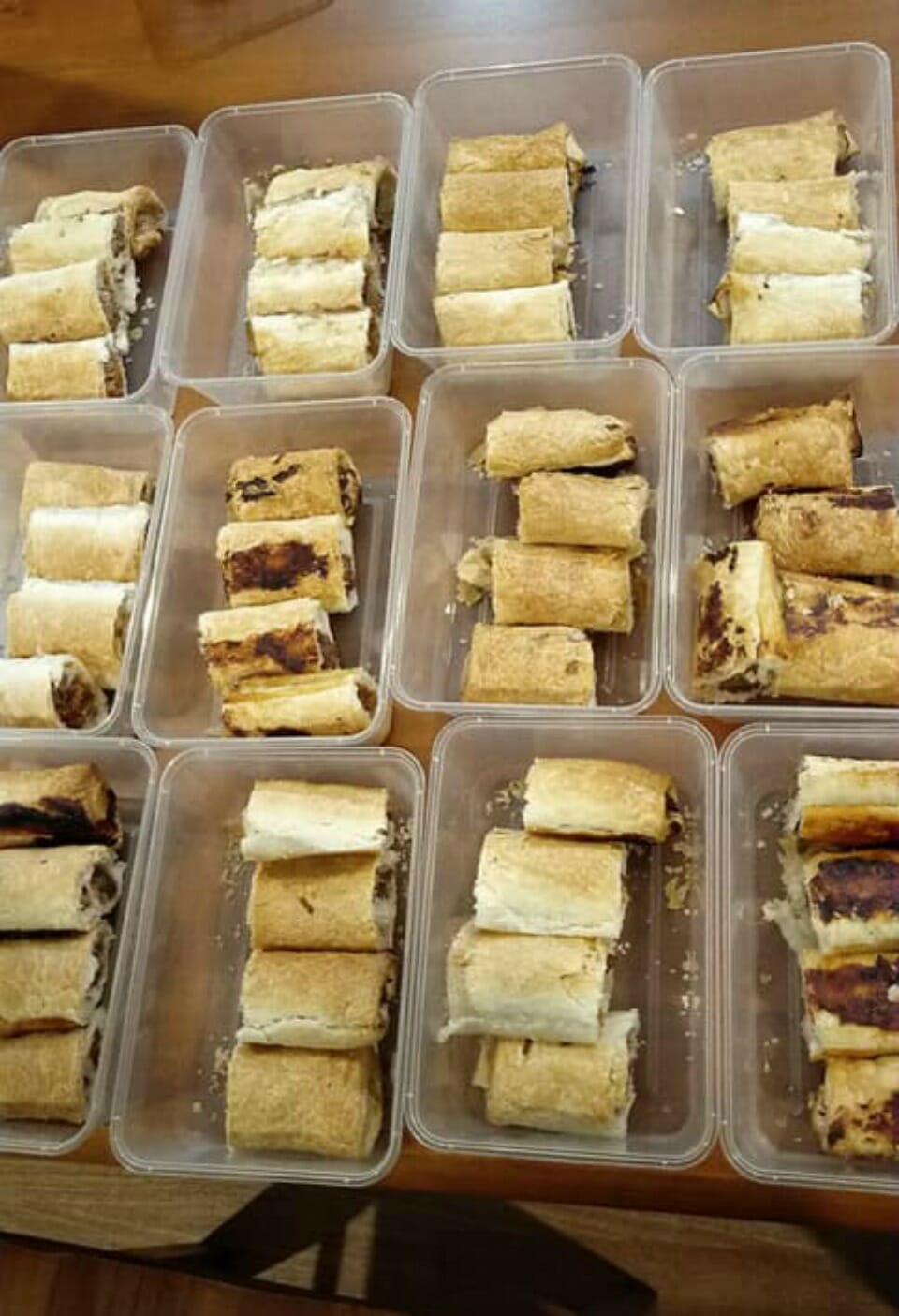 Hidden veggie sausage rolls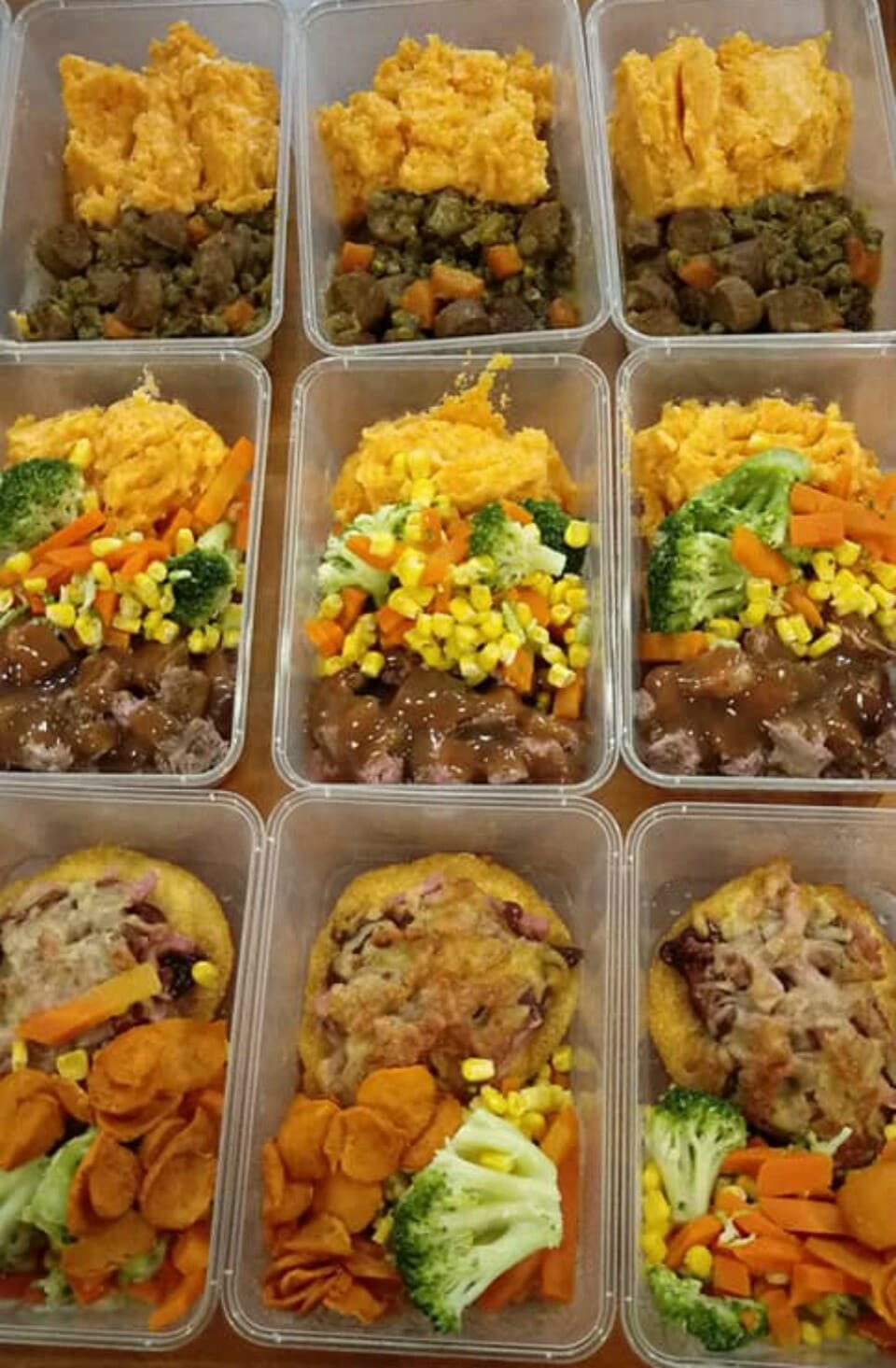 Curried snags and mash*

Steak and veggies*

Parma and veggies*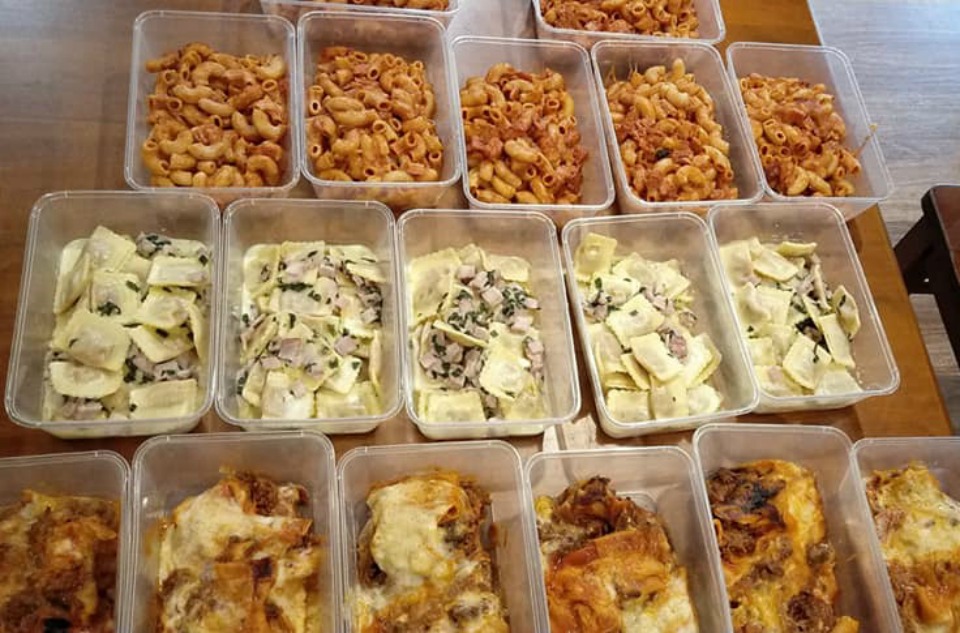 Macaroni bake*

Creamy bacon ravioli
*To access these recipes join The Healthy Mummy 28 Day Weight Loss Challenge
Wow – that's and impressive meal prep session!
43 meals for $3.50 each
Kellie says "It does take some motivation to get it done, but once it's done I feel accomplished.
This meal prep took me about 6 hours to do over 2 days and cost roughly $150.  I made 43 meals out of it so that works out about $3.50 per meal" says Kellie.
"Compared to what truck stops charge for a feed.. I couldn't get it any cheaper, and this way I know what's in it".
The meals lasts her 3 – 4 weeks
Since Kellie doesn't have kids and the meals are just for herself this amount of meals usually lasts her 3-4 weeks.
She says "I was very against reheating food at first but as I am away most of the week in the truck this is my only option right now and it tastes fine. And it is so much easier than stressing about what to eat as it's already prepared. So even when I get home if I can't be bothered to cook I know I can still eat well.
I also give mum some for her freezer and my Granny some to make sure she's eating proper meals".
In addition to eating these amazing healthy meals from The Healthy Mummy 28 Day Weight Loss Challenge, she has started focusing on drinking more water.
She says "I've also increased my water intake to 2+L a day which is a big thing for me as I could go days without drinking.
Now that I've got the food side of it down pat I just need to try to find time to exercise. I'm always driving and I do a bit of loading and unloading my truck but it's not enough.
The Healthy Mummy team would like to congratulate Kellie on her FANTASTIC meal prep success and for sharing her story with us. We know that the exercise will start falling into place and we love that she is determined to live her best and healthiest life despite the unusual constraints of her job. She is certainly changing the stereotype of truck drivers and we couldn't be happier for her. Well done Kellie!
Do you want to improve your meal prepping skills?
If you want to make your meal prep skills even better, then grab a copy of our Meal Prep Queens cookbook here!
There are heaps of useful tips and tricks to help you save time and money when meal prepping, plus 40 EASY and DELICIOUS dinner recipes that you can try!
Don't wait, grab your copy today!
Find all these recipes and thousands more by joining The Healthy Mummy challenge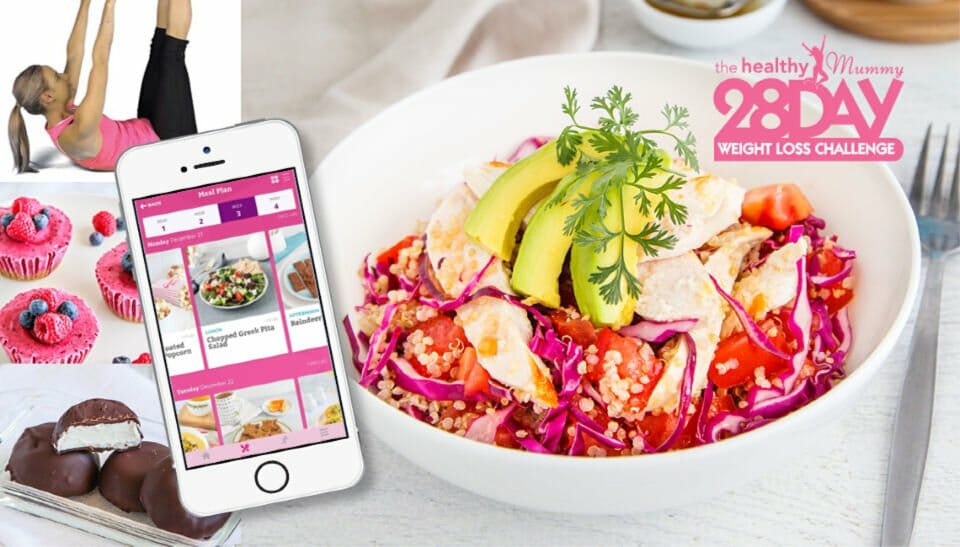 If you are interested in kickstarting your weight loss and want to improve your energy – not to mention – improve your overall health and wellbeing – our 28 Day Weight Loss Challenge is an awesome program to check out. 
Our 28 Day Weight Loss Challenge includes:
28 days of at home exercise routines (no gym needed) – with video instruction
Customisable and breastfeeding friendly meal plans (including a 7 day cleanse)
Time-efficient exercises for busy mums – under 30 mins
Challenge combines Pilates exercises with interval and circuit training (HIIT)
Suitable for basic to advanced fitness levels
Home to thousands of EASY-TO-MAKE recipes!
To learn more about our 28 DAY WEIGHT LOSS CHALLENGE CLICK HERE or purchase our Smoothies.