15 FAKEAWAY recipes that will help you LOSE WEIGHT and SAVE money!
Next time you're craving takeout, why not try making your own fakeaway version at home? It's a great way to save money and eat healthier, and it can be a lot of fun too.
Really it is an easy change to help you achieve WEIGHT LOSS SUCCESS! Simply swap your TAKEAWAY for 'FAKEAWAY'.
Cook a healthier version of your favourite takeaway meal at home. Not only will this save you money, it will help you lose weight and feel great!
As a Healthy Mummy 28 Day Weight Loss Challenge member you will gain access to thousands of healthy and delicious meals. Whether you are craving Thai, Chinese, Burgers, Fried Chicken, Indian or Mexican food, Pizza or Pasta  … your takeaway favourites are all available via The Healthy Mummy App.
Here are 15 'fakeaway' meals our Community of Healthy Mummy mums have been whipping up in their kitchens.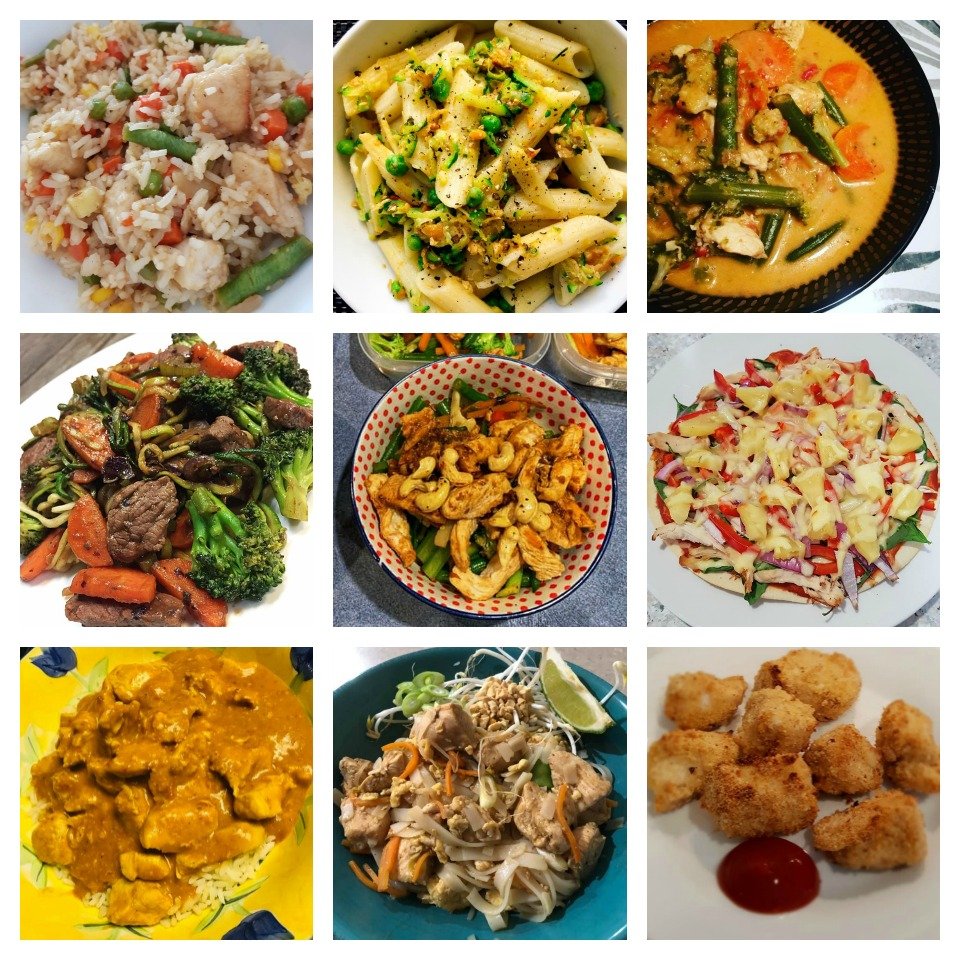 1. Chicken Pad Thai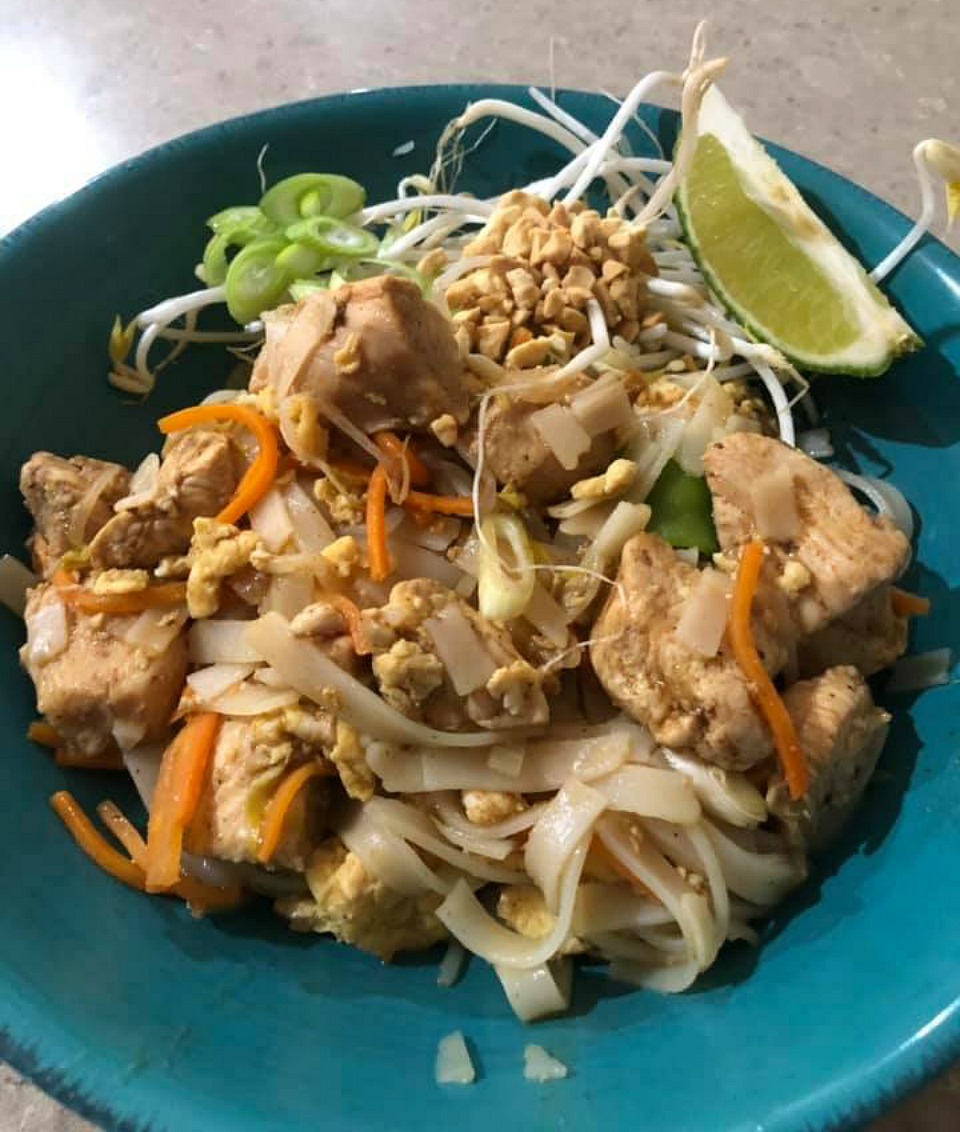 Corrine McNeil says "Chicken Pad Thai tonight….delish!".
Get the FREE Healthy Pad Thai Recipe.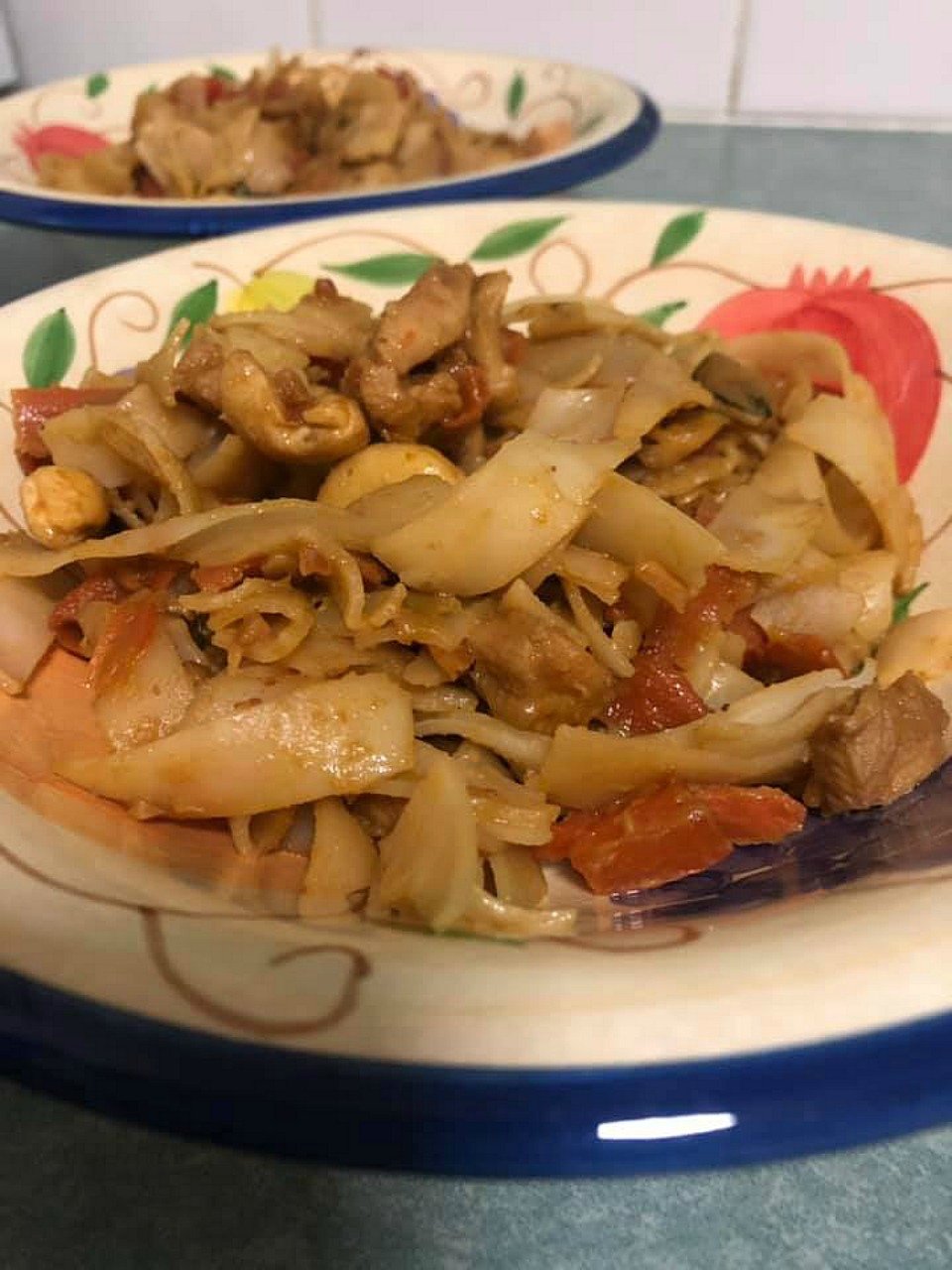 Nicole Deakes Brown says "Who needs takeaway when you can make this.
Tonights dinner was Chicken Pad Thai from the challenge app and it was absolutely scrumptious and the girls devoured it.
I added capsicum and only used 1 zucchini as girls don't usually like it".
Get the FREE Healthy Pad Thai Recipe. 
2. Thai Yellow Chicken Curry
Chantel Oliver says "Yellow chicken curry from this weeks challenge for dinner tonight!
Not the prettiest but super yummy even Mr 2 yo asked for more!"
Get our FREE Veggie Packed Yellow Chicken Curry recipe
3. Homemade Pizza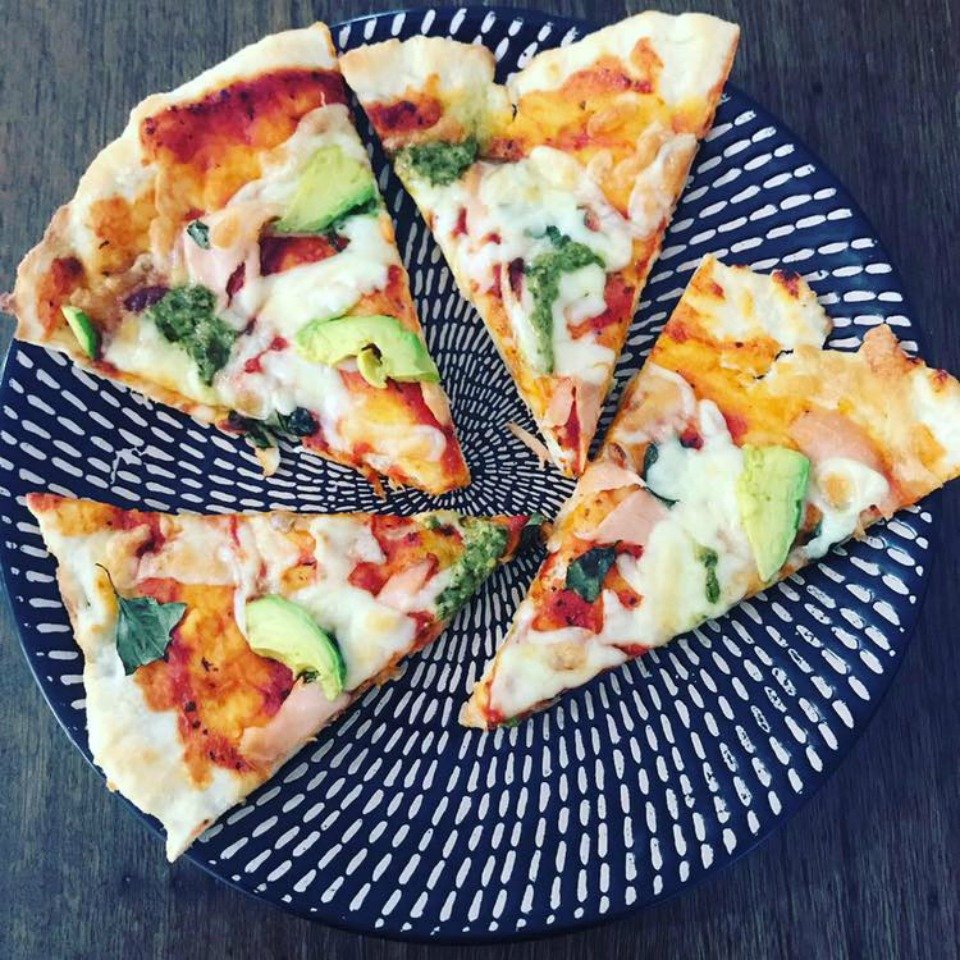 Beth Azzopardi says "FakeAway Friday!
Again two Ingredient Pizza Dough for the win!
After a tough day at work there is nothing better than coming home to an easy and delicious dinner!
Before Healthy Mummy I can't even imagine what I would have selected to eat tonight!
Tonight I had, smoked salmon, avocado, cheese and basil!".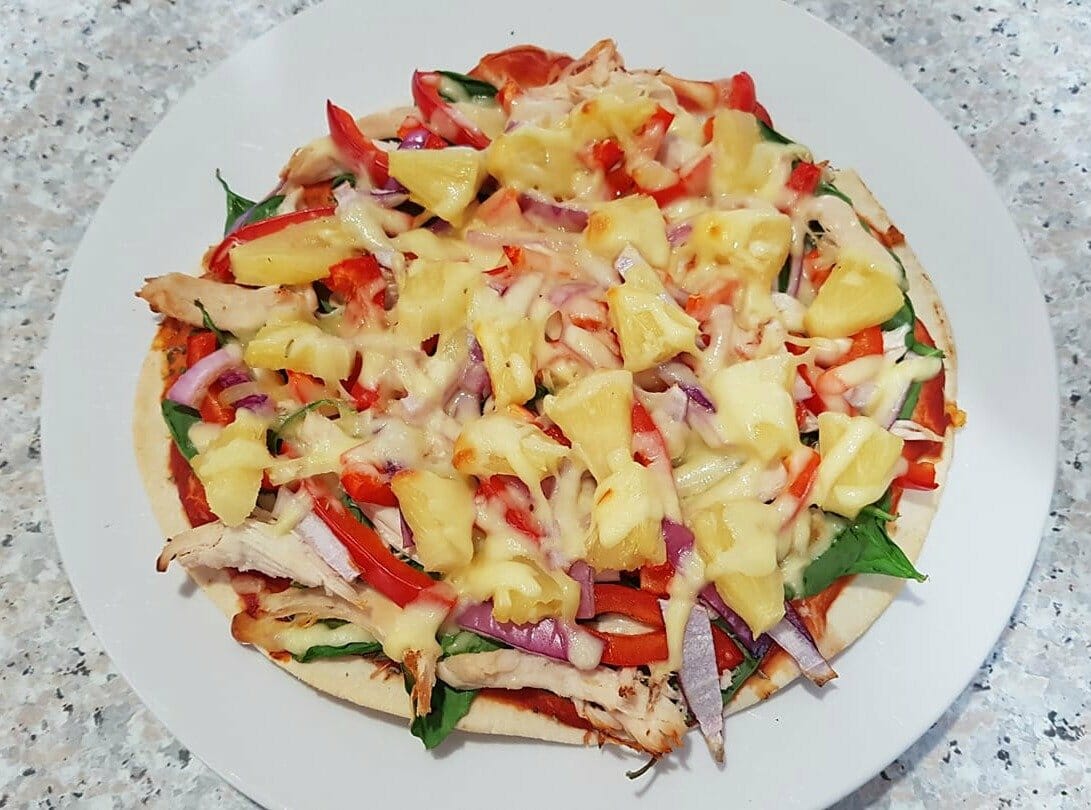 Janice Thomas says "Fakeaway Friday's dinner tonight is the Chicken and pineapple pizza. It's a favorite in my home".
Get the FREE 2 Ingredient Pizza Dough Recipe
4. Beef in Black Bean Sauce*
Libby Butler says "Beef in Black Bean Sauce with Zoodles from the 28 Day Challenge – oh so good!
Fakeaway beats take away any night!".
*Recipe available on The Healthy Mummy 28 Day Weight Loss Challenge.
5. Homemade Healthy Chicken Nuggets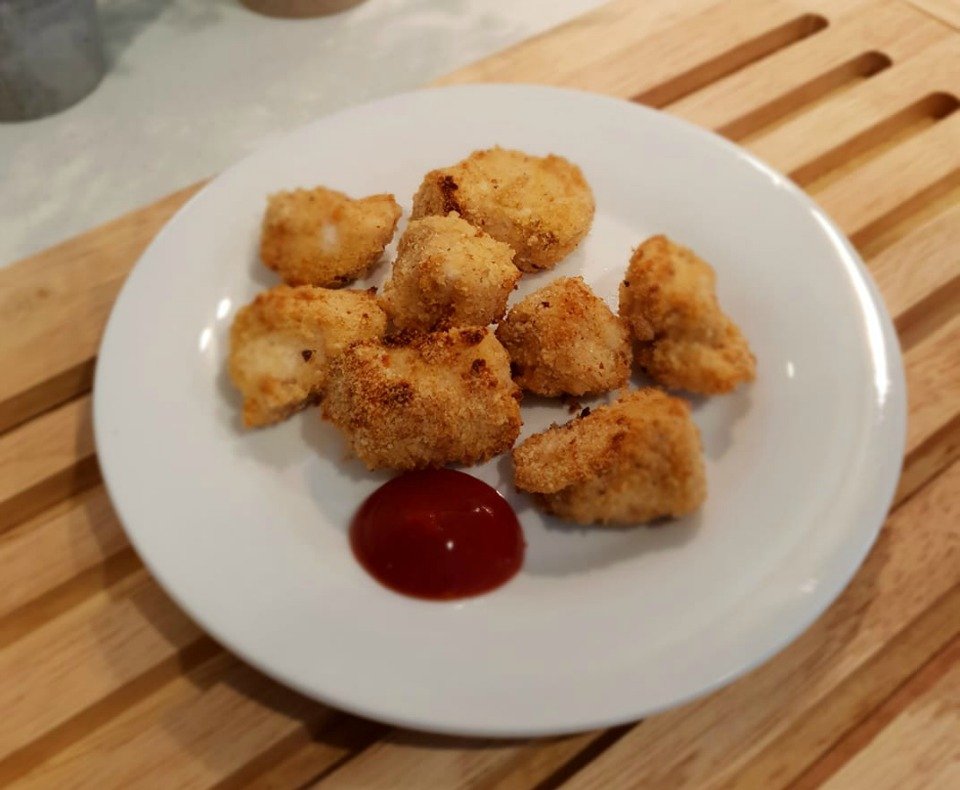 Michelle Arnephy says "My kids LOVE store bought chicken nuggets so I tried the healthy chicken nuggets from the App and they are a HUGE hit.
I was even told they are 100% better than store bought..well that I didn't expect!"
Get the FREE Healthy Homemade Chicken Nugget Recipe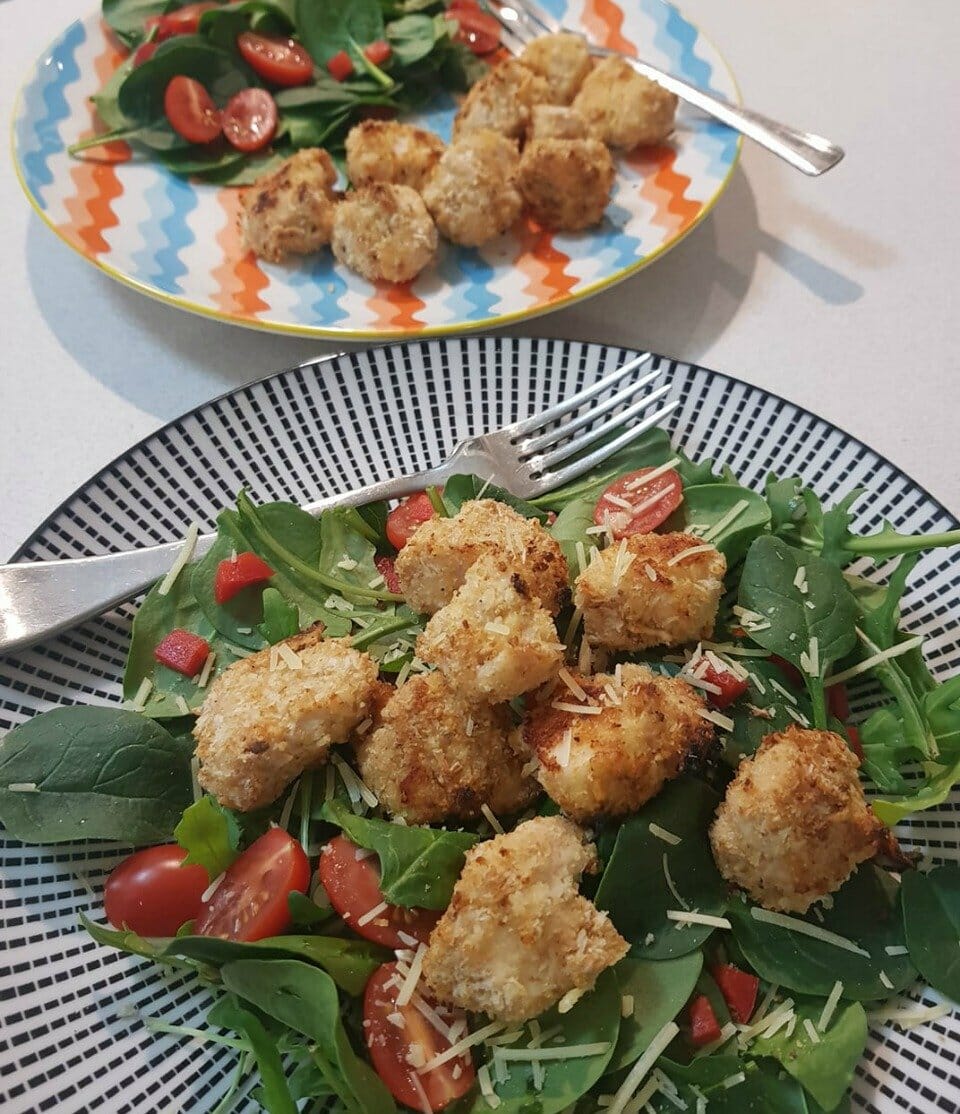 Dani Stormont says "Healthy Chicken Nuggets for dinner tonight….. Kid style and Mummy style (its all in the presentation and I have added parmesan, the salad is exactly the same haha). I love the simplicity of this recipe, so easy…. and the kids prefer them over store bought processed ones….. win win!".
Get the FREE Healthy Homemade Chicken Nugget Recipe
6. Easy Chicken Nachos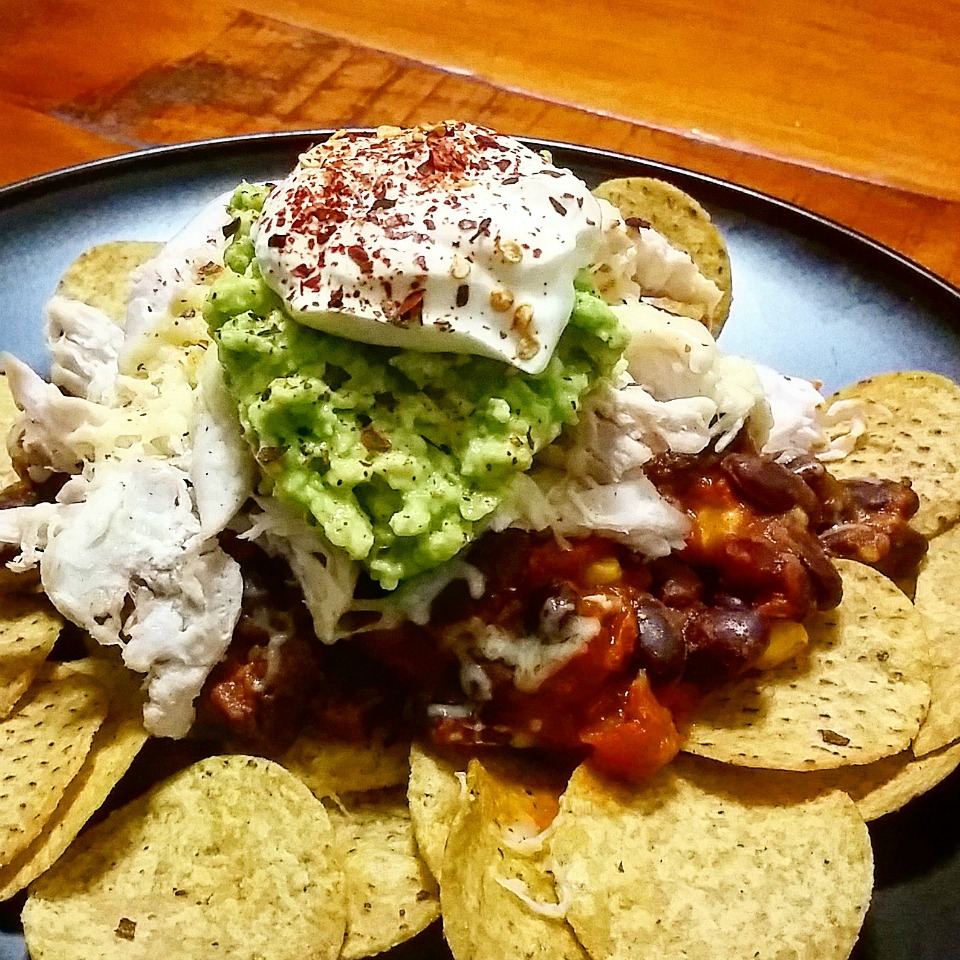 Chelsea Limmer says "Yum, yum, yum….. tonight is "take away night" in our house, but who needs take away when you've got the Challenge hub filled with glorious take away recipes, recreated to be a healthy alternative? Best thing is, it tastes so much better!!
I had some chicken breast in the fridge that needed to be used. All it took was a few seconds checking the challenge recipe hub. Voila, a quick and easy meal that everyone in the house loved".
Get the FREE Chicken Nachos Recipe
7. Chicken Laksa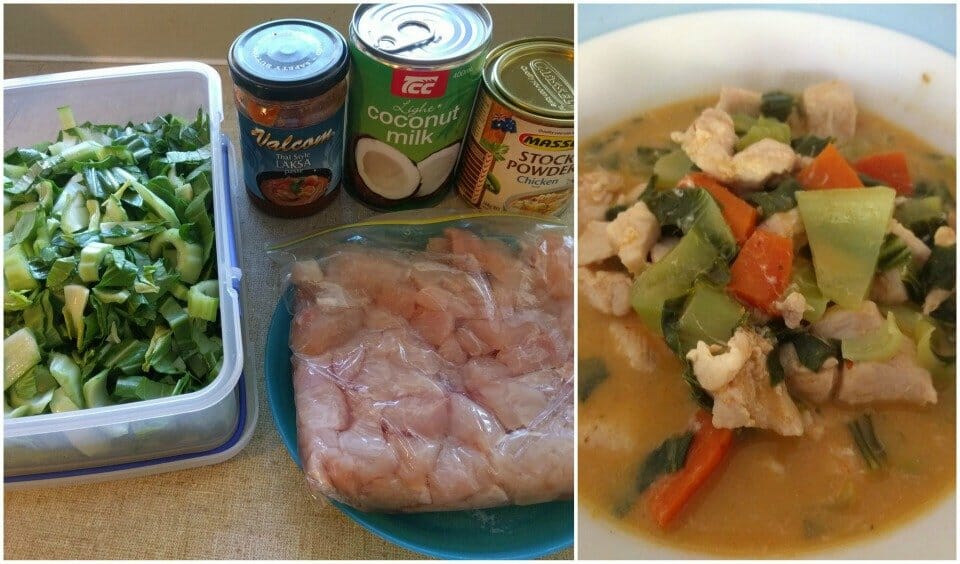 Sally Steph. says "In honour of Fakeaway Friday, it's Chicken Laksa for dinner tonight! Finally checking out the awesomeness you ladies have been talking about all week. And it did not disappoint!
The best thing about it is, everything (all 5 ingredients) was pre-cut, so it took 15 only minutes to cook and serve!"
Get the FREE 5 ingredient Chicken Laksa recipe
8. Pasta Carbonara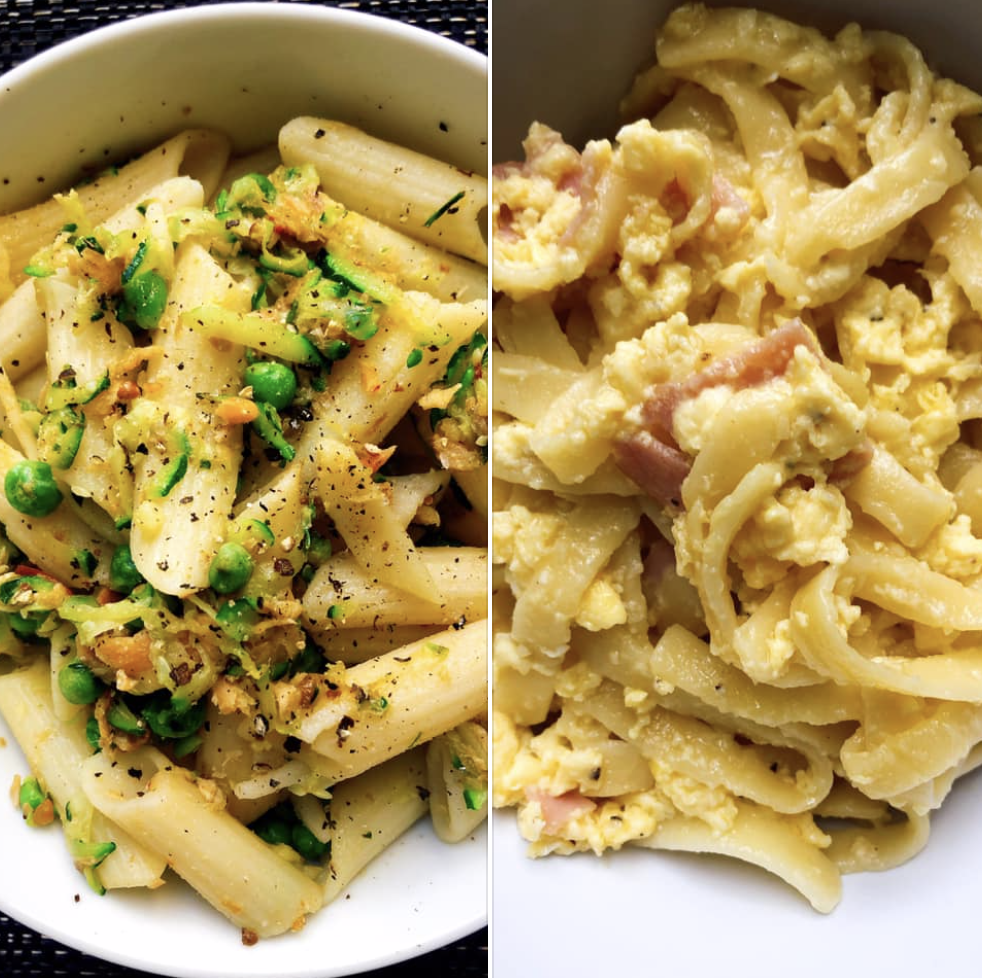 Kerrie O'Brien says "Pasta is such a great budget friendly option. I made the Healthy Mummy Creamy Carbonara for my kids and the Aromatic Flaked Salmon Spaghetti for myself.
The Carbonara is a free recipe ( see link below) and my kids love it…. although they still don't realise I swapped to the Healthy Mummy carbonara recipe from our usual recipe a while ago lol. This one is far healthier than the one I used to make for them and even my fussy Master 11 absolutely loves it.
With the Aromatic Spaghetti , which is from the recipe hub, I used Gluten Free Quinoa Penne in place of spaghetti. This one is another old favourite of mine that I eat regularly and it's so fragrant with the fresh herbs".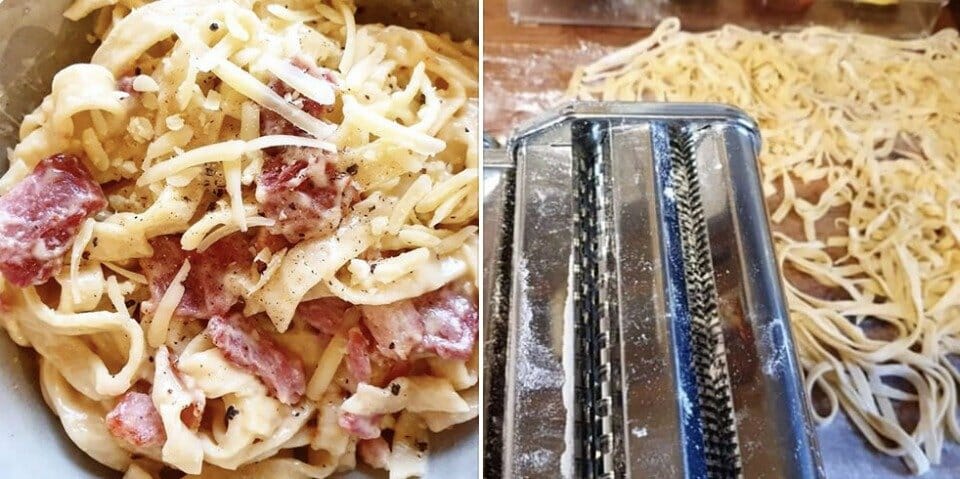 Eleanor Hannah says "Hello Fresh Pasta Carbonara!
Left out the mushrooms and spring onions and added a little extra cheese amaze!".
Get the FREE Healthy Creamy Pasta Carbonara recipe
9. Chicken and Cashew Nut Stir Fry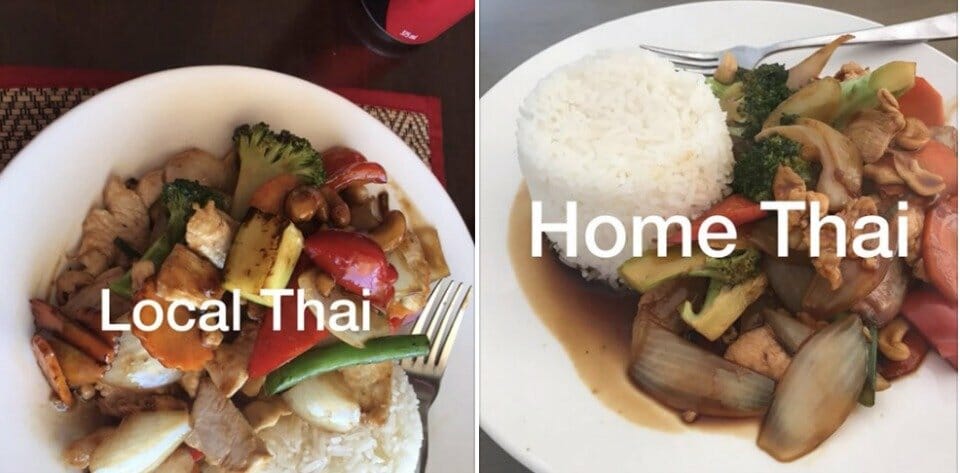 Erin Francis says "So replicated chicken and cashew nut that I had at my local Thai yesterday made extra for some meal prep . The key is to do one serving at a time on really high heat. 
10. Chicken Fried Rice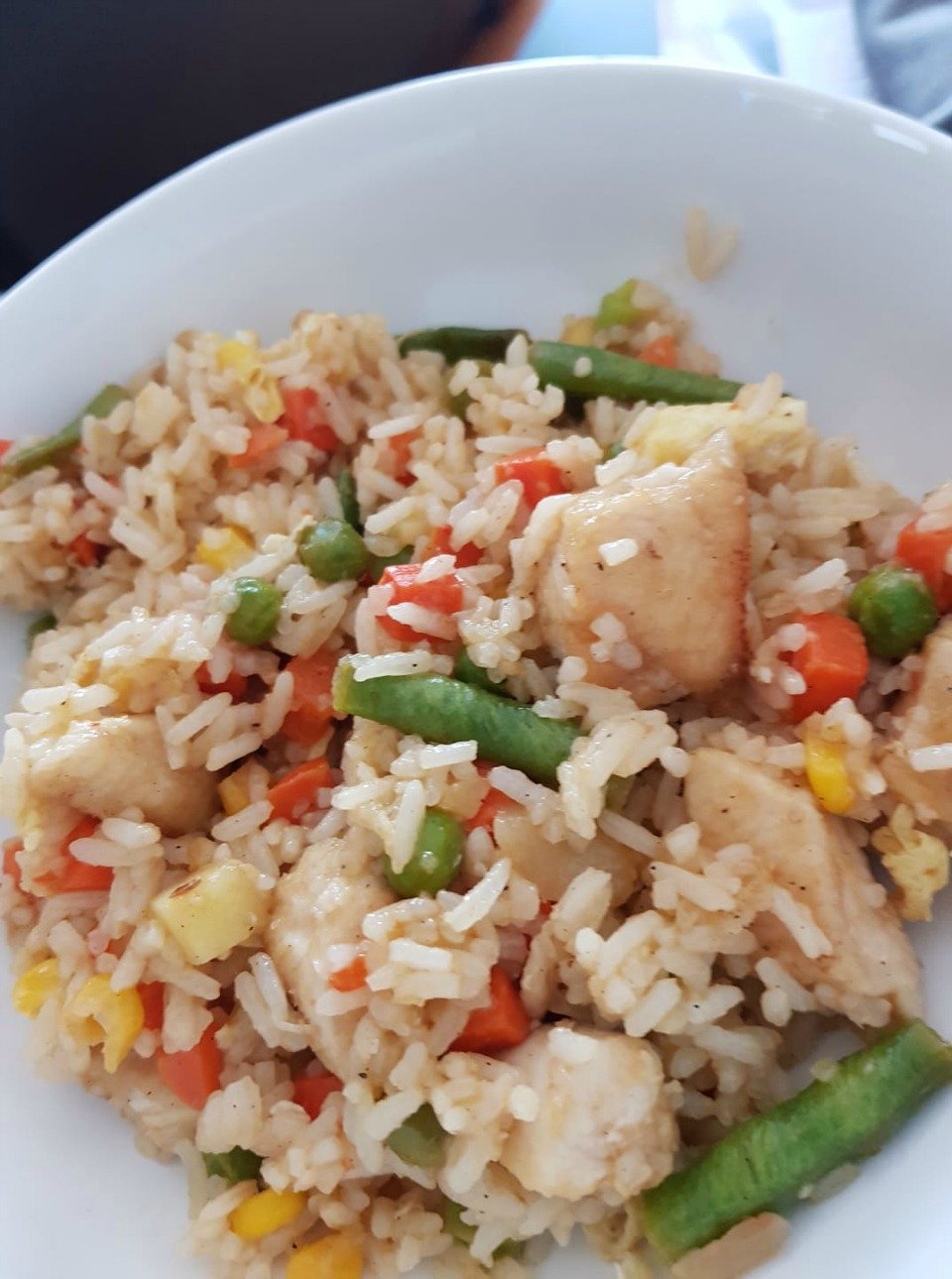 Karli Baker says "It is a fakeaway friday kind of night for me.
Chicken fried rice.
Love how we can still have take away meals that are heathier, cheaper and yummier".
For similar recipe try our FREE Healthy Chicken and Pineapple Fried Rice.
11. Potsticker Beef Dumplings*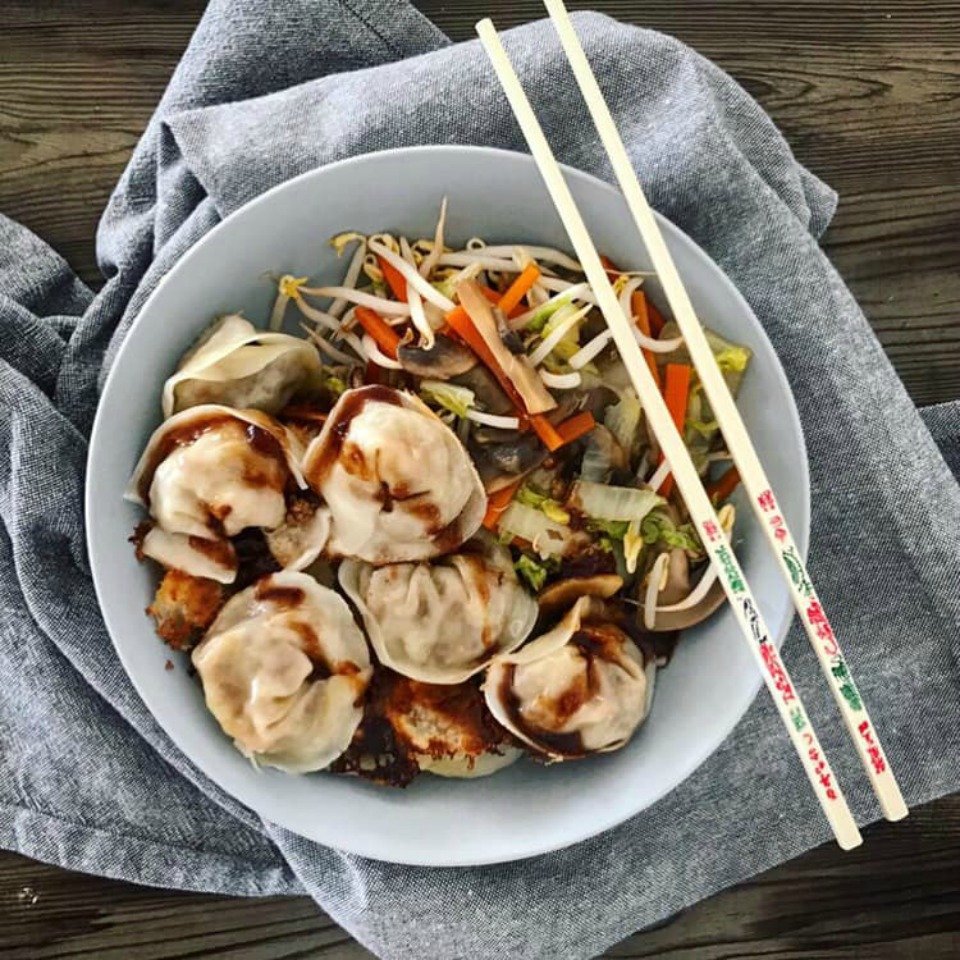 Sophie Barrett says "Potsticker beef dumplings.. OH. MY. GOSH…. yeah who needs takeaway when I can do this at home, straight from the freezer stash". ⠀
*Recipe available to 28 Day Weight Loss Challenge members.  A similar recipe is available here.
12. Slow Cooked Asian Chicken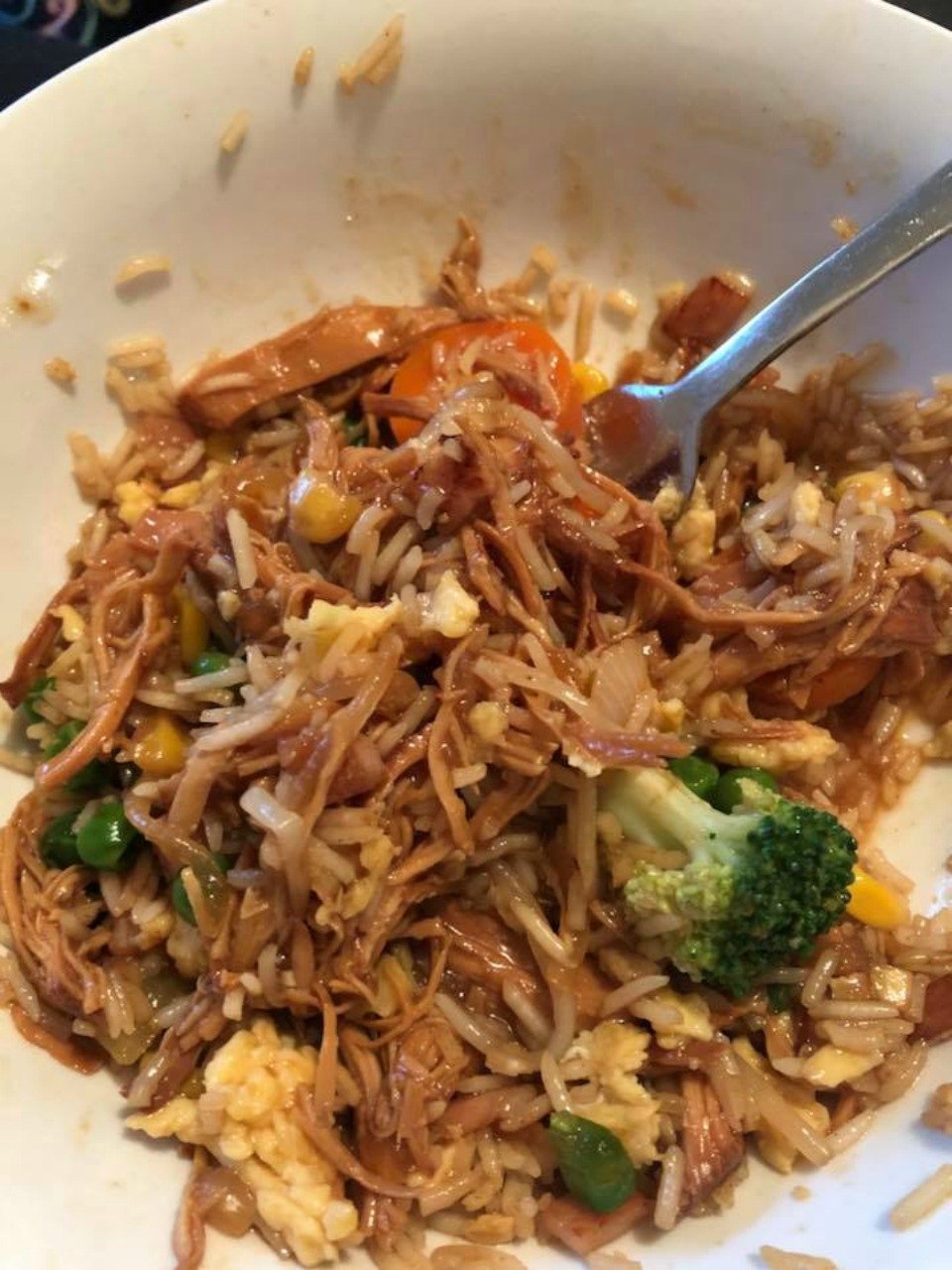 Stephanie Haines says "OMG!!! YUM!! I have wanted Chinese takeaway for a few days – haven't had it in ages – so I decided to make the slow cooker Asian chicken and easy fried rice .. craving satisfied!  Soooo tasty! Just added carrots and broccoli. IN HEAVEN!".
13. Healthy Burger and Sweet Potato Fries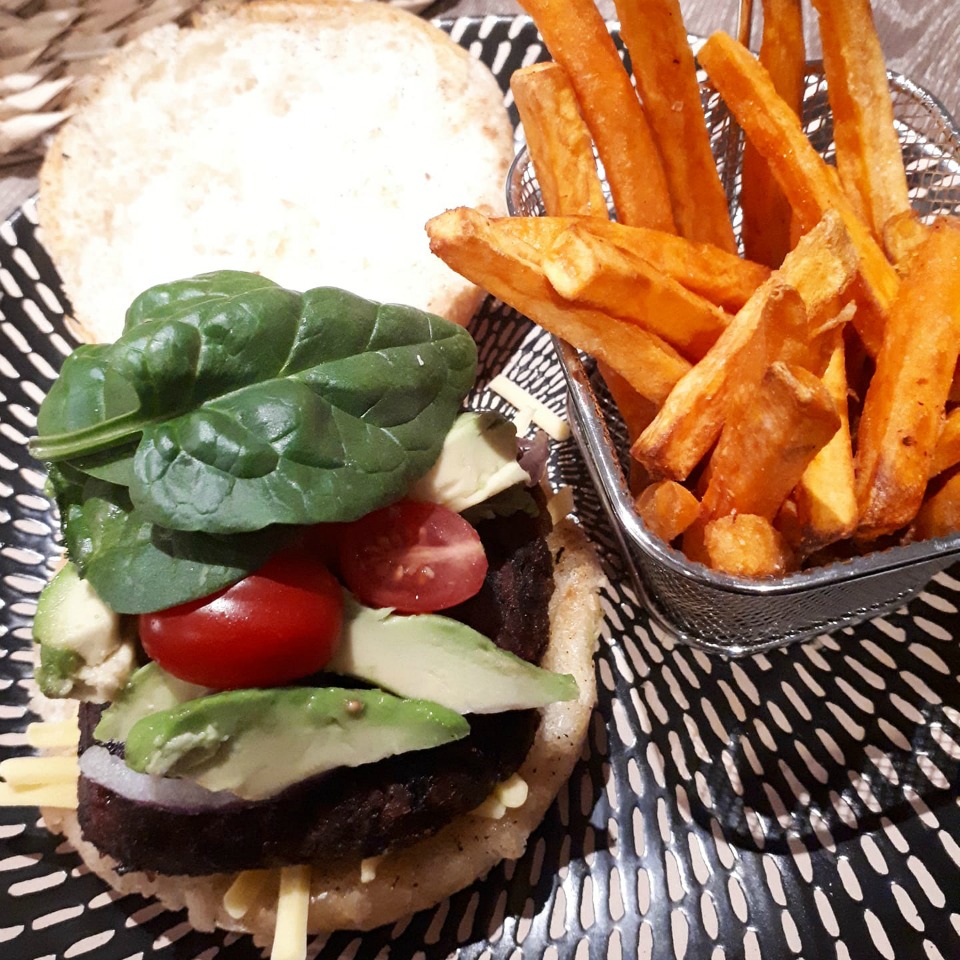 Renae Nicolson says "This was my fakeaway tea last night. Felt like a burger and chips but made my own vegan burger with sweet potato fries. You don't have to miss out or give in. Just tweak".
*Recipe available to 28 Day Weight Loss Challenge members.
14. Chinese Chicken and Cashew Stir Fry*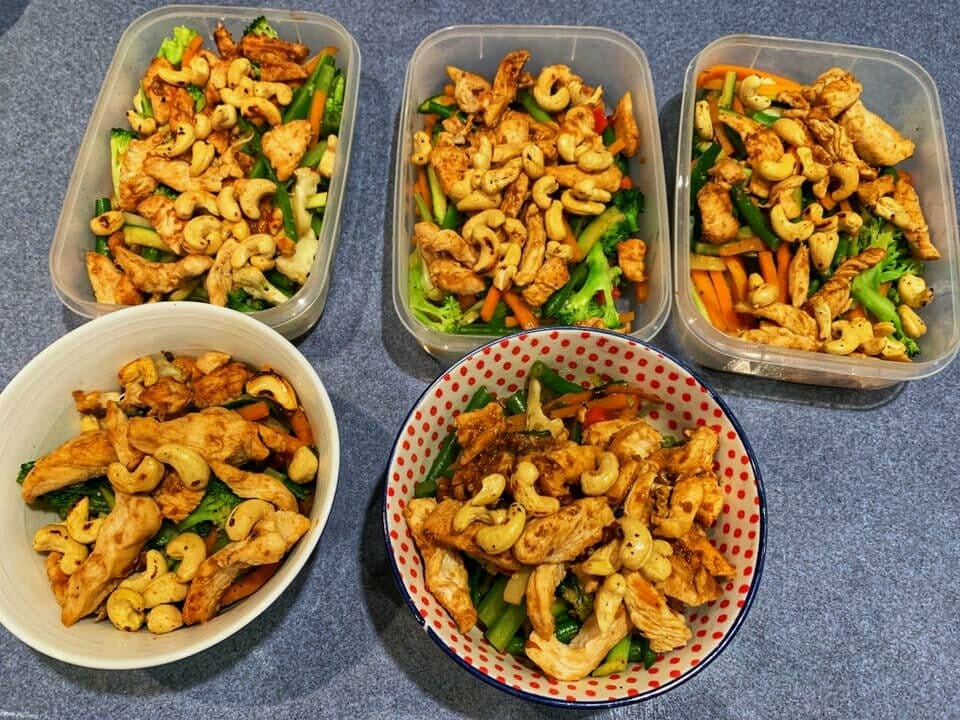 Bec Jackson says "Friday means Fakeaway!
Why get takeaway when you can quickly whip up your own healthy version.
Hubby and I are having chicken and cashew stir fry and I have 3 serves left for lunches over the weekend! About 350 cal per serve!".
Get the FREE Chicken and Cashew Stir Fry recipe
15. Butter Chicken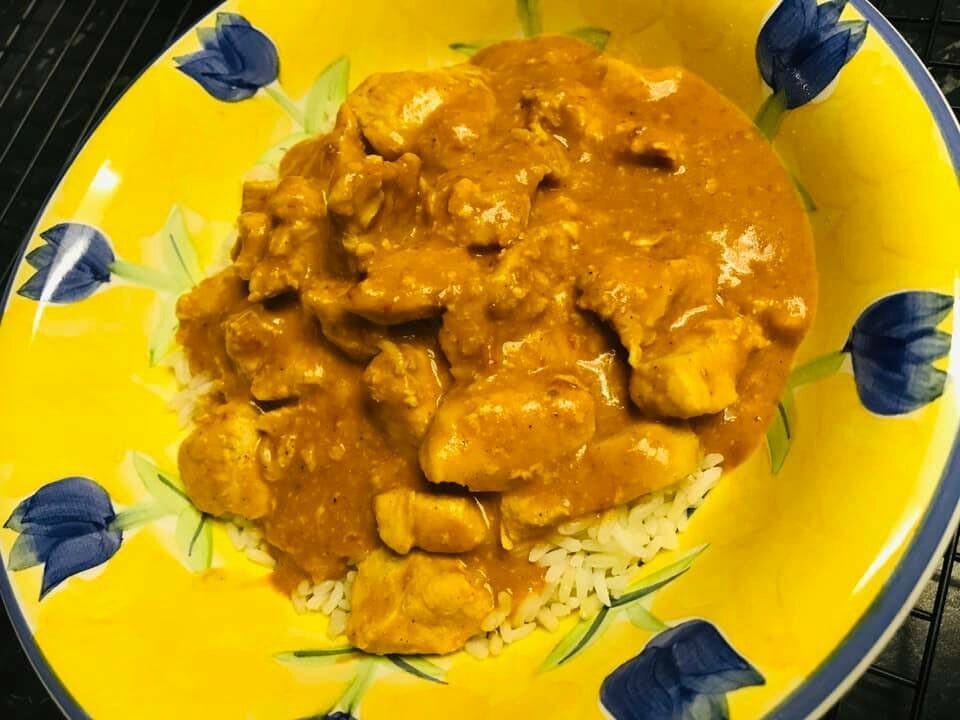 Kylie Lomax says "FAKEAWAY INDIAN. My hubby and son ask for this Fakeaway very regularly!
The Butter Chicken.. It is delicious".
Get the FREE Butter Chicken recipe
Wow! Thank you to all the AMAZING mums who have shared their 'fakeaway' creations with us. These are just a small sample of the thousands of delicious recipes available on the Challenge App.
With so many recipes no reason to ever buy takeaway!.  And best of all, these recipes will help you to reach you weight loss goals faster!
Ready to Drop a Dress Size in 28 Days?
Never Go Hungry
Our program offers NO 1200 calorie restrictions
Workout at Home
Follow guided training videos with expert fitness instructors (no equipment needed!)
Feel Supported 24/7
In our private support groups with other mums just like you!
Eat Delicious and Healthy Food
With family-friendly, weekly meal plans & over 6,000 easy recipes developed by nutritionists

No lock-in contracts, cancel anytime.