Finally I was able to enjoy my pregnancy!' Mum reveals why her first Healthy Mummy pregnancy was free of previous complications!
Emily Velez has a beautiful new 2 month baby boy, her third son, and has already dropped a whopping 16 kilos since his birth!
Emily Velez has a beautiful new 2 month baby boy, her third son, and has already dropped a whopping 16 kilos since his birth!
Not only that, Emily reveals that thanks to the Healthy Mummy she was able to enjoy this pregnancy and avoid some previous health complications she experienced in her first two pregnancies.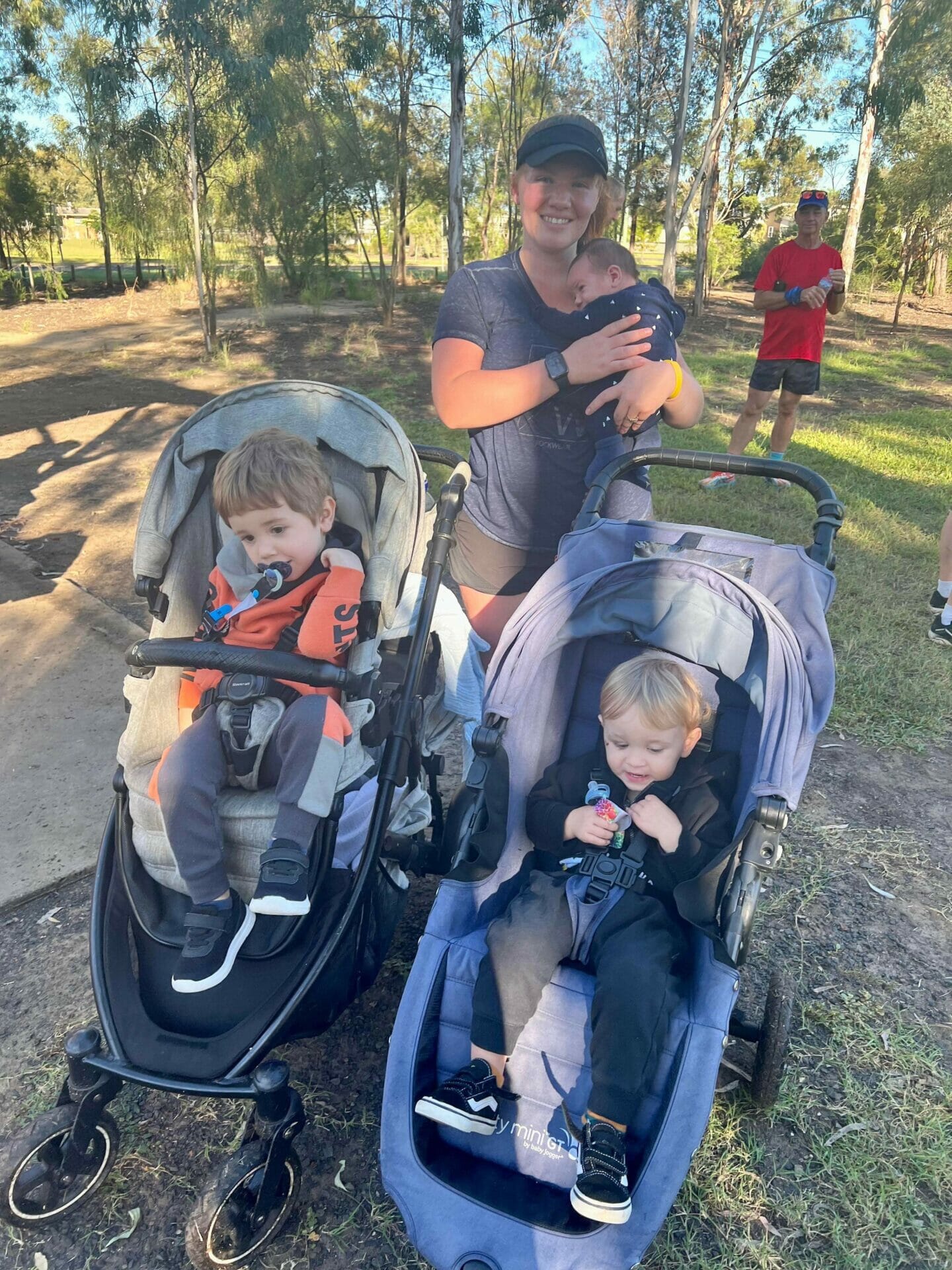 Emily is 23 from Dalby in Queensland and has three boys aged 3, 18 months and a 2 month old baby.
Emily joined the 28 Day Weight Loss Challenge two years ago after her second pregnancy which she describes as 'difficult'.
She says "I had to spend the last 5 weeks of my pregnancy in the hospital due to weight-related issues. Realising that I wasn't the healthiest I could be for my boys was my turning point – I wanted the energy to be able to keep up with them!"
She went on to lose 43 kilos over 11 months with the Healthy Mummy, dropping from 111 kilos to 68!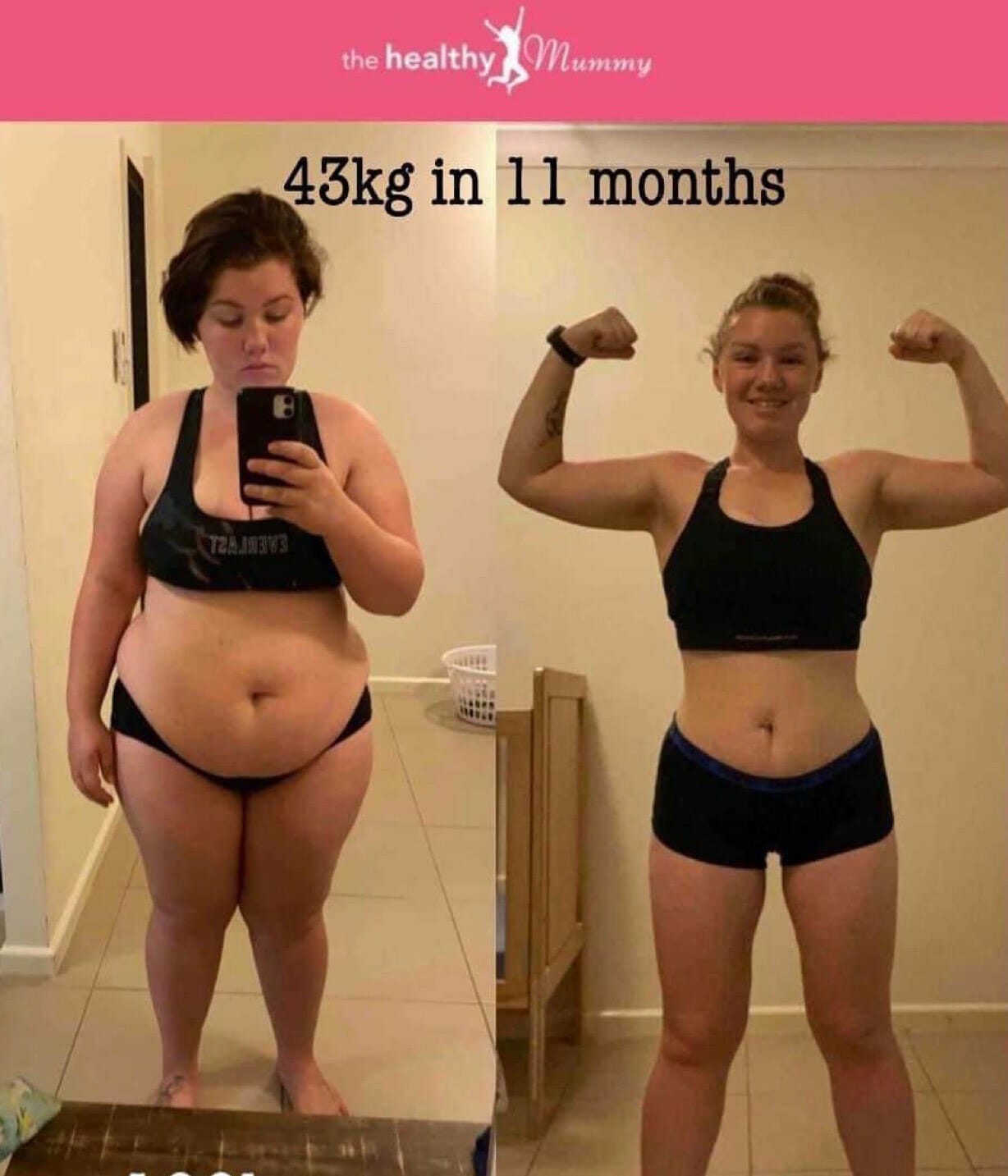 Emily then fell pregnant with her third baby and was delighted to experience her first Healthy Mummy pregnancy without the previous complications.
'In my last pregnancies I had various health issues due to my weight – I developed hypertension and preeclampsia both times, I had no energy to do anything, I couldn't keep up with my toddler and I just couldn't enjoy my pregnancy.
'With my first Healthy Mummy pregnancy I was running after two kids under two daily AND I exercised daily as well as did Parkrun right up until I was 30 weeks pregnant! Not only this but it is the first pregnancy that I didn't develop hypertension or preeclampsia and my doctors put it down to my weight loss.'
'I finally was able to enjoy my pregnancy!'
During this last pregnancy Emily gained 30 kilos and was keen to start her journey straight away after her bub was born.
'I started the Healthy Mummy meal plans again as well as the Postpartum App exercises – once recovered I started the more intense exercise such as the Fit Beginner Program, strength training and Parkrun.
I have been back on my Healthy Mummy Journey now for almost 8 weeks and I've gone from 97kg down to 81kg! ( 16kg!).'
Emily's Tips for New Mums
'My tips for getting back into it after baby is to start small and enjoy your newborn! Start with your meals first, and just some light family walks to get started. Always wait for your doctors clearance to get into harder exercise!'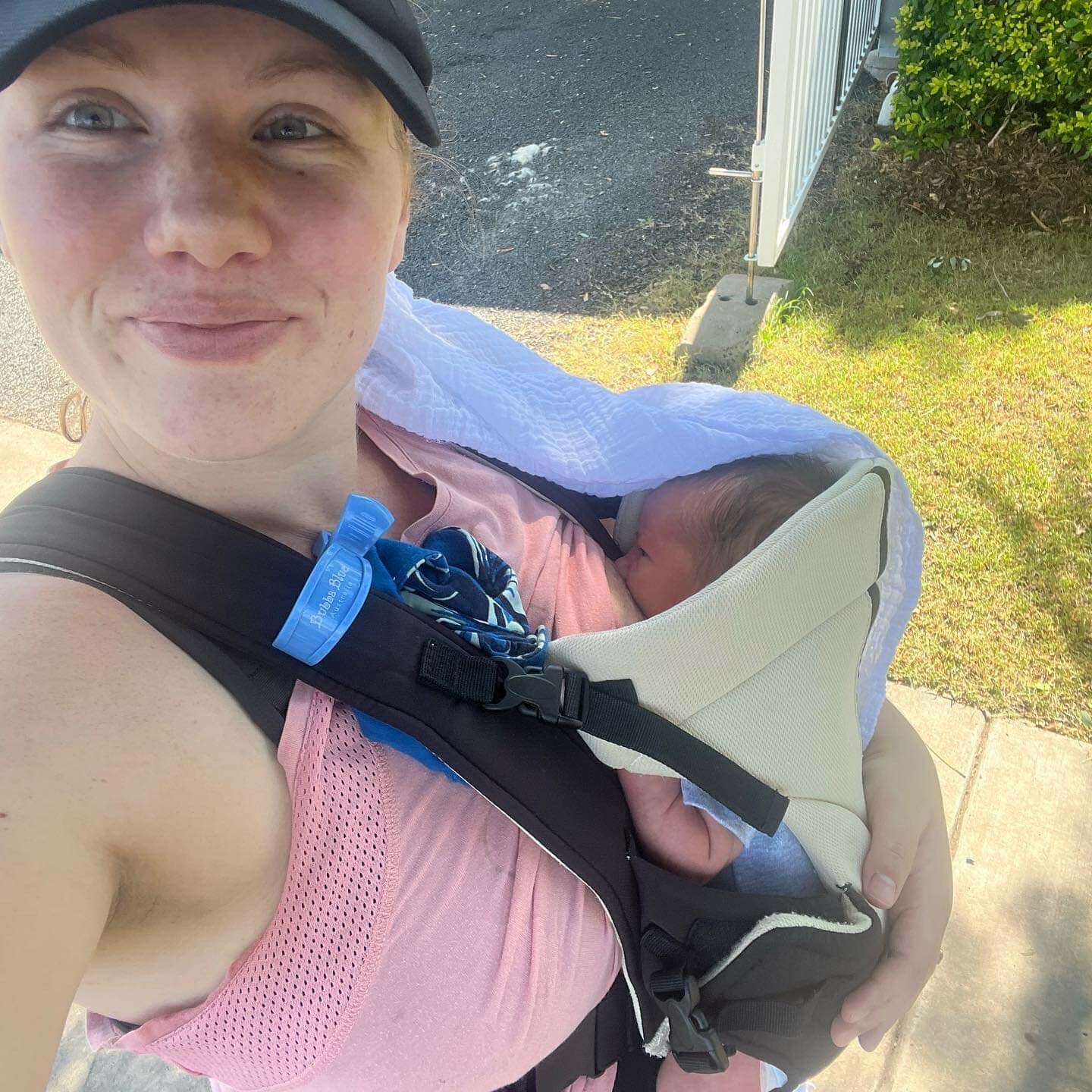 Now that she has 3 boys under the age of three, Emily is feeling so grateful to no longer having health complications relating to weight and also having extra energy to deal with her busy life.
"Since losing weight with the Healthy Mummy I no longer experience hypertension, I'm no longer breathless getting out of bed and I've found the stress and frustrations that come with having 3 kids 3 and under has gone down so much – with exercise being a great outlet!"
Emily's favourite Healthy Mummy Products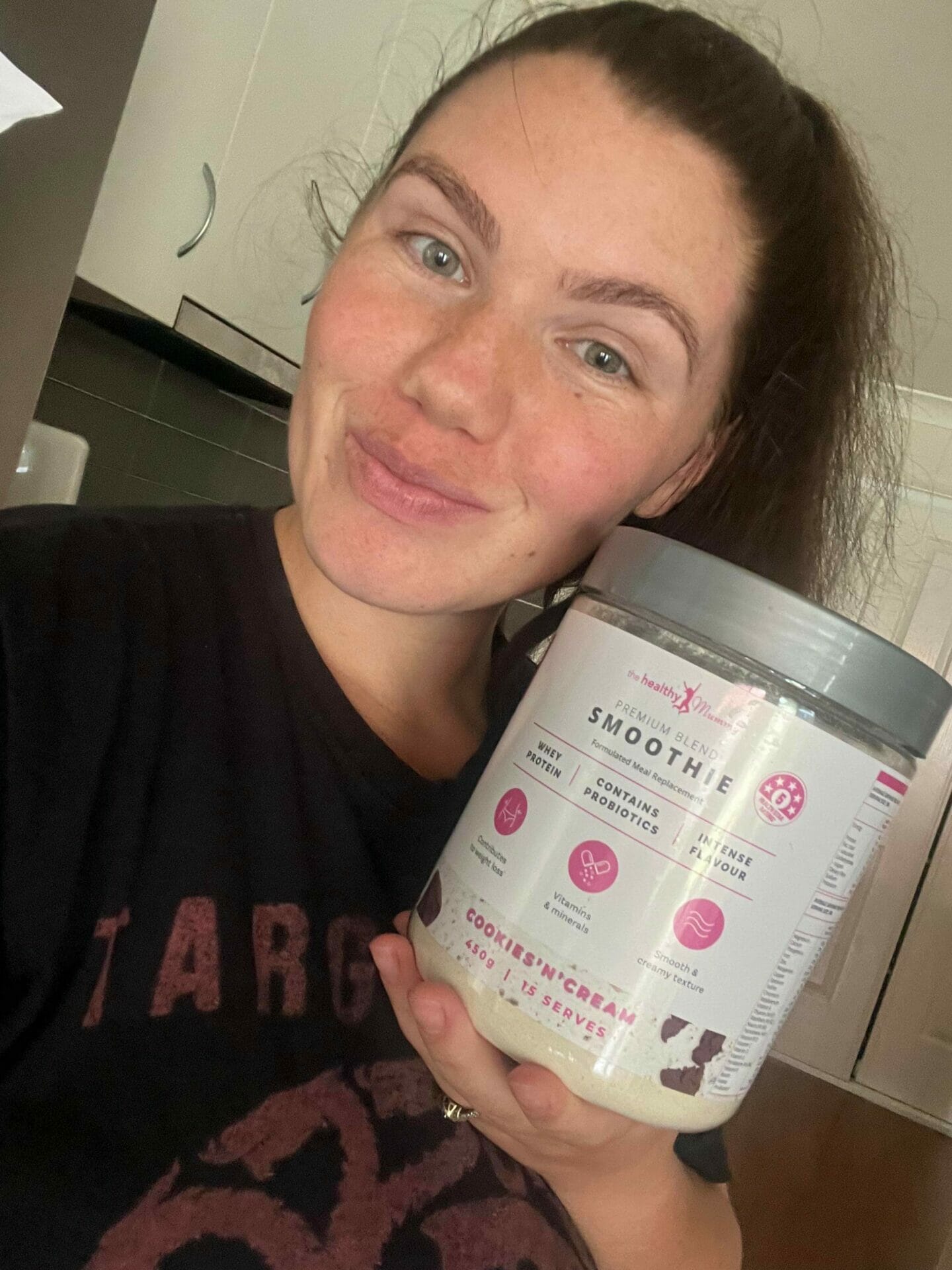 'My favourite Healthy Mummy products is the Premium Smoothies Double Choc and Cookies and Cream  – I have them twice a day.
I also really love the Body Sculpting Lotion! I use it everyday!'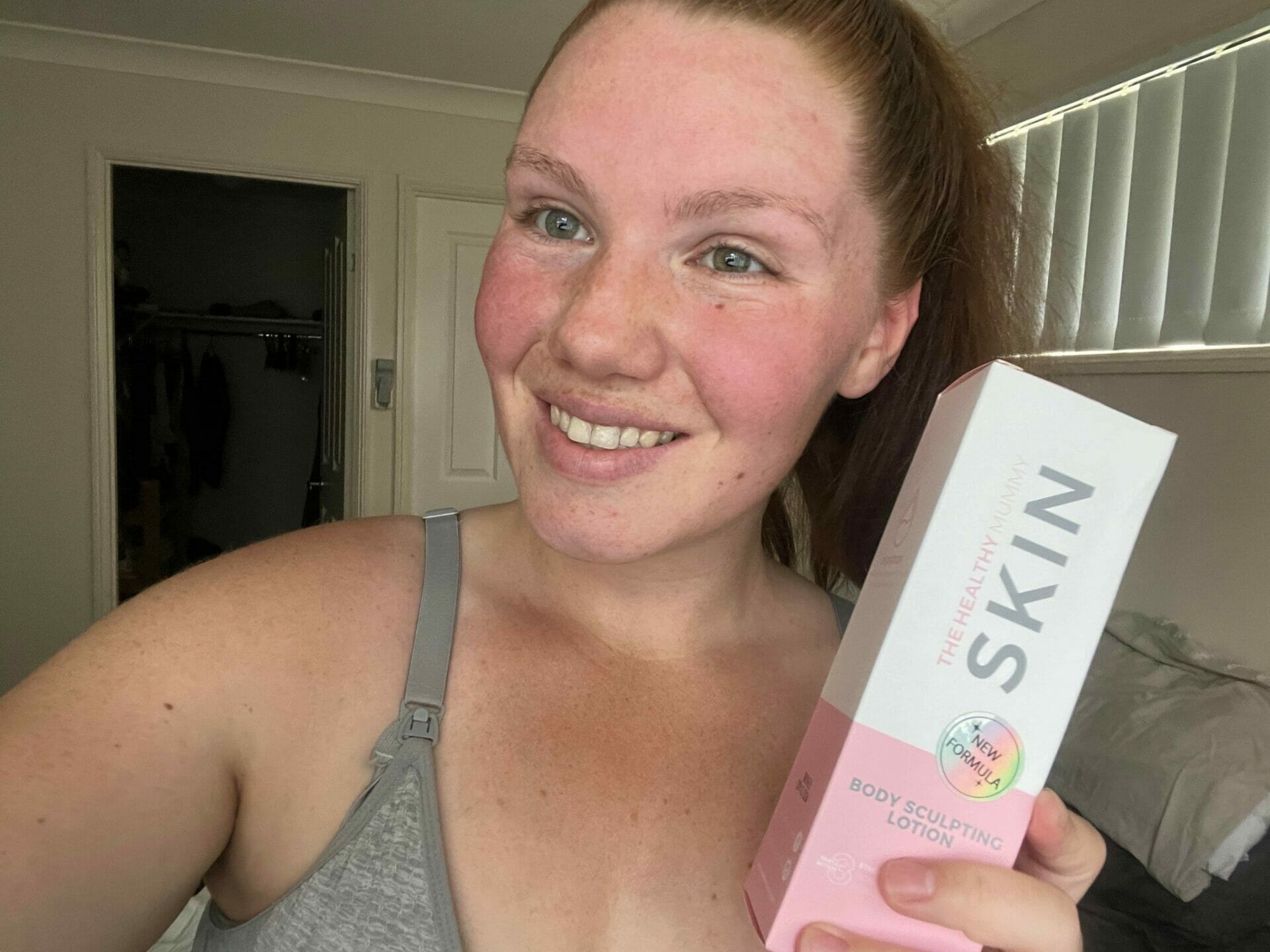 Emily's typical day on a plate
Breakfast – Healthy Mummy smoothie or the Bacon and Avocado Eggs
Snack – wholemeal Choc chip muffins
Lunch – Healthy Mummy Smoothie or leftover dinner
Snack 
Salami and cheese crackers
or the chocolate chip chickpea cookies
Dinners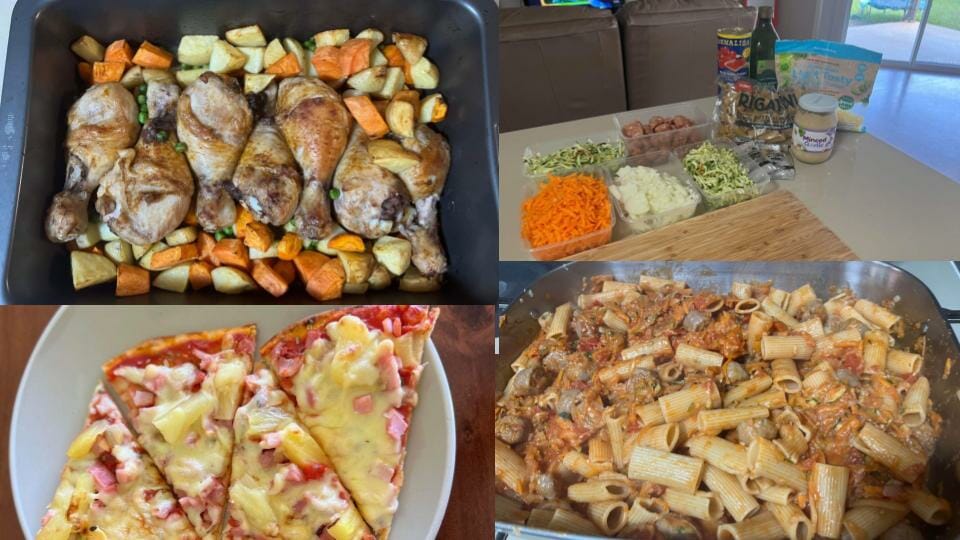 Sausage and Veggie pasta bake
Hawaiian Pita Pizza
Roast Chicken Drumsticks,
Spicy Pork Noodles.
Snack – Weetbix Slice or 4 ingredient rocky road!

Favourite Workouts
Fit Beginner Program in the Healthy Mummy App
Postpartum Recovery program
Parkrun every week! (5km walk/jog)
Daily walk with the family!
And strength exercises from the  Healthy Mummy App!
Emily's Three tips for success
Find an exercise you like! If you're always doing exercise you don't like, you're not going to WANT to exercise! Find an exercise you enjoy and make some goals to smash!
Get the family involved! The Healthy Mummy App is perfect for accommodating the whole family! If you're trying to change your lifestyle alone it's going to be almost impossible to stick to it! Go for family walks, pick meals everyone will enjoy and get the kids involved in your workouts!3. Don't overload yourself! If you jump into the Healthy Mummy lifestyle trying to do all the mealplans, the exercise, the prepping, doing ALL THE THINGS. You'll burn out! Start off with small goals and build your way up! E.g start with drinking a certain amount of water a day, or a 30 minute walk each day, or swapping your main meals for Healthy Mummy ones.
Having been on a weight loss journey before, Emily also has some amazing advice for mums embarking on a new healthy lifestyle.
Emily says, 'Weight loss isn't a race, it takes time, there will be steps forward and steps back. And when you get to the end of your weightloss goal – you may find that it's how you view yourself mentally that counts. If you can't appreciate your body at the beginning of your journey- it'll be hard to even at the end! Your body has done amazing things – appreciate it!'
Join Emily on the 28 Day Weight Loss Challenge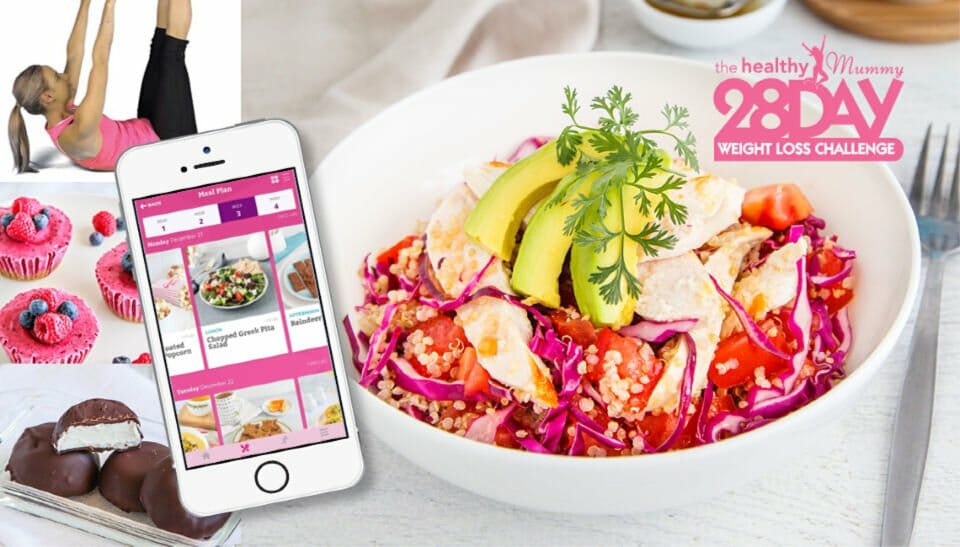 The 28 Day Weight Loss Challenge is the mums only 5 star rated app with over 1.6k reviews in 8 weeks!!
You get unrestricted access to :
● Nutritionist & chef designed weekly meal plans
● Over 500 different Personal Trainer crafted at-home workouts
● Daily Motivation from My Coach
● Personalised Shopping lists to make life easy
● Over 6000 healthy and delicious recipes at your fingertips
● REAL TIME support from The Healthy Mummy Team and OVER 300,000 other mums