"I love that The Healthy Mummy is a family affair, it's a lifestyle change!"
It was a photograph her husband took that really motivated Kate to push through on her weight loss journey. Even though she had lost some weight,  she was so unhappy with what she saw.  Now, 6 months later she's  36 kilos down and says she couldn't have done it without the Healthy Mummy App.
"One of the things I love is that The Healthy Mummy is a family affair as the meals aren't just salads and being restricted, it's a lifestyle change"
Check out Kate's AMAZING weight loss results below.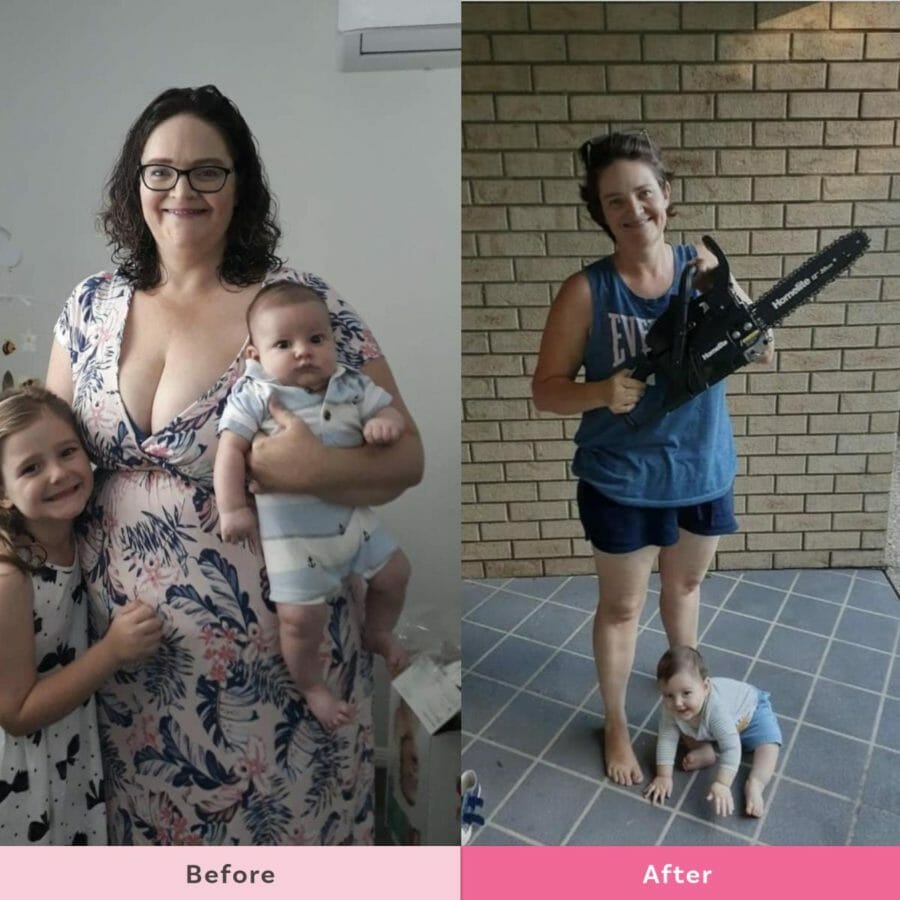 It's hard to believe that these two photographs are just 6 months apart. The one the left, Mum of two Kate Campbell from the Gold Coast had just started her Healthy Mummy journey.
She shares, "I had lost some weight and was feeling good until I saw the picture! I was so disappointed in the way I looked. The one on the right hubby took last week and for the first time, I didn't hate the person I saw."
Kate's Healthy Mummy Journey
Kate joined the Healthy Mummy when she was still pregnant with her second child but didn't start the program properly until he was 2 months old.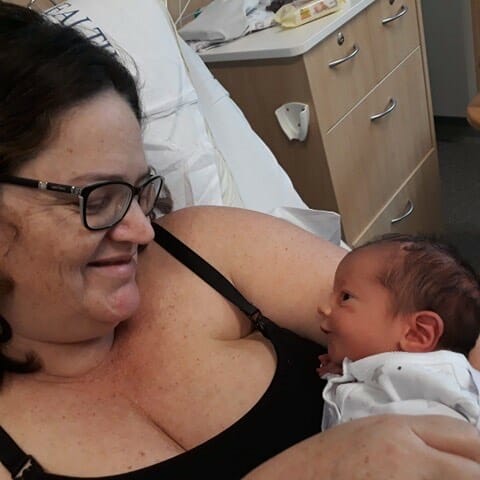 Kate says, "I have a Healthy Mummy Smoothie every morning, I just have mine with lite milk. I love being able to make it and get going with my day.
Along with using the App for the meal plans and recipes, Kate loves all the exercise and workouts available.
"Before isolating I was going to the gym 4 times a week for an hour or so. Now I use the workouts and have managed to continue to lose weight."
Kate's Results
Kate's starting weight 6 months ago was 11okg. She's now down to 74kgs.
"I'm 10kg off my goal weight. Besides losing weight, I've got more energy and I'm handling the sleepless nights that come with having a baby who still wakes every few hours overnight. My mental health has also improved, I feel happier and more positive with myself and my outlook."
"One of the things I love is that The Healthy Mummy is a family affair as the meals aren't just salads and being restricted, it's a lifestyle change."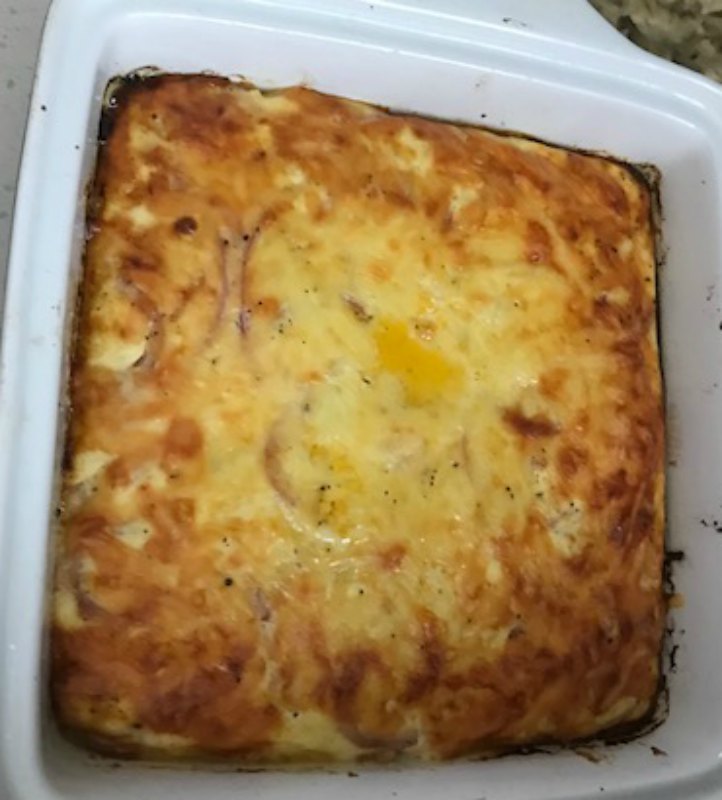 "I love the bacon and vegetable frittata. So yummy and filling. My hubby is a tradie and wants something hearty for dinner."
Kate's Three Tips for Success
1. Get the whole family involved and explain why you want to go on this journey.
2. Don't beat yourself up if you have a bad day or week, acknowledge what's happening and reset.
3. Do exercises that you find fun or you enjoy, that way you stick with it.
Kate has some great advice for mums who may feel like giving up.
She says, "Look at your reason for starting the journey in the first place. I want to be here for my kids so if I feel like quitting I just look at them, pick myself up, straighten my crown and get moving."
Congratulations with your journey so far Kate! Amazing result.
Are you ready to become a Healthy Mummy?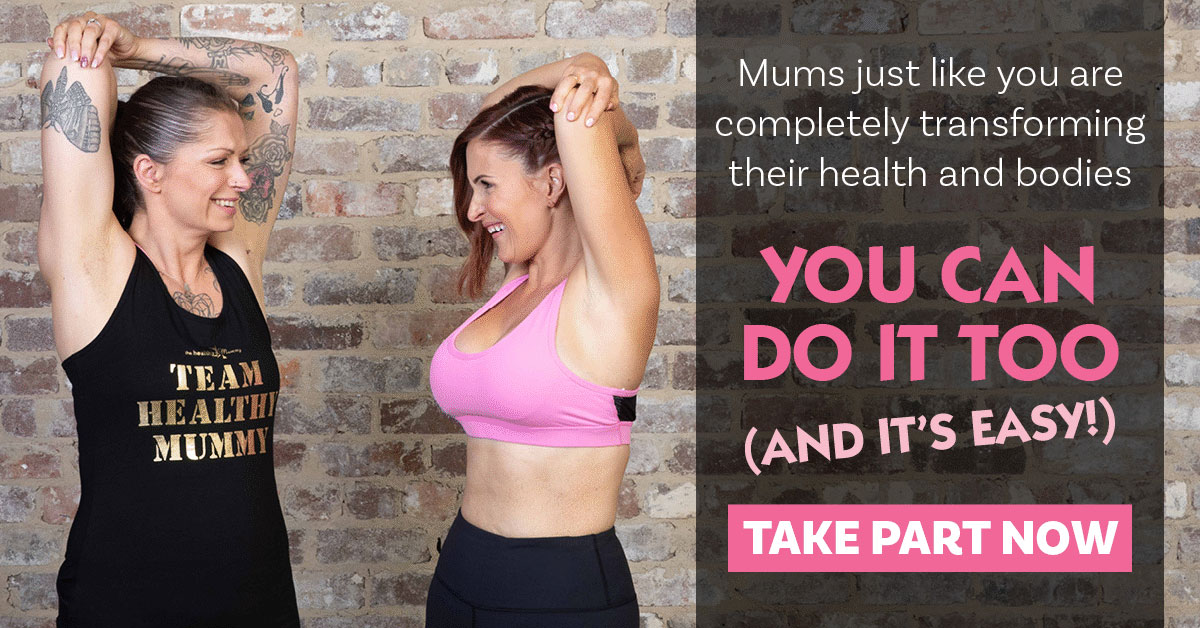 If you are wanting to lose weight and improve your energy – not to mention – help improve your overall health and wellbeing – our 28 Day Weight Loss Challenge is an awesome program to check out.
Our 28 Day Weight Loss Challenge includes:
28 days of at home exercise routines (no gym needed) – with video instruction
Customisable and breastfeeding friendly meal plans (including 7 Day Cleanse)
Time-efficient exercises for busy mums
Challenge combines Pilates exercises with interval and circuit training (HIIT)
Suitable for basic to advanced fitness levels
Home to thousands of EASY-TO-MAKE recipes!
To learn more about our 28 DAY WEIGHT LOSS CHALLENGE CLICK HERE or purchase our breast-feeding friendly Smoothies.