"The Healthy Mummy has given me the tools to make my weight loss dreams come true" says Mum who's lost 30 kilos in 9 months
At the beginning of the year, Mum Manuela had a horrible premonition about her health and that if she didn't make some serious changes to her lifestyle, she may not be around to see her next birthday.  Driven to make some serious changes, she signed up to the 28 Day Weight Loss Challenge, and 9 months later she has lost a whopping 30 kilos!
"I no longer feel like the grim reaper is coming for me and I'm overwhelmed with gratitude on that."
Hear Manuela's incredible weight loss story below
Manuela from Queensland is a 55 year old mum of 4 amazing children. Her youngest has cystic fibrosis and other health conditions.
Manuela shares, " Life became extremely tough and challenging due to illness and I became engulfed by it all and my weight ballooned to 114.7kg." 
Things came to a head at the end of last year as Manuela's own health started to decline. 
"I became aware that I only had a few years left. I was convinced my time was very limited. This became my motivation!  My mind was ready to fight because I was scared. I joined The Healthy Mummy in and I haven't looked back."
Joining the 28 Day Weight Loss Challenge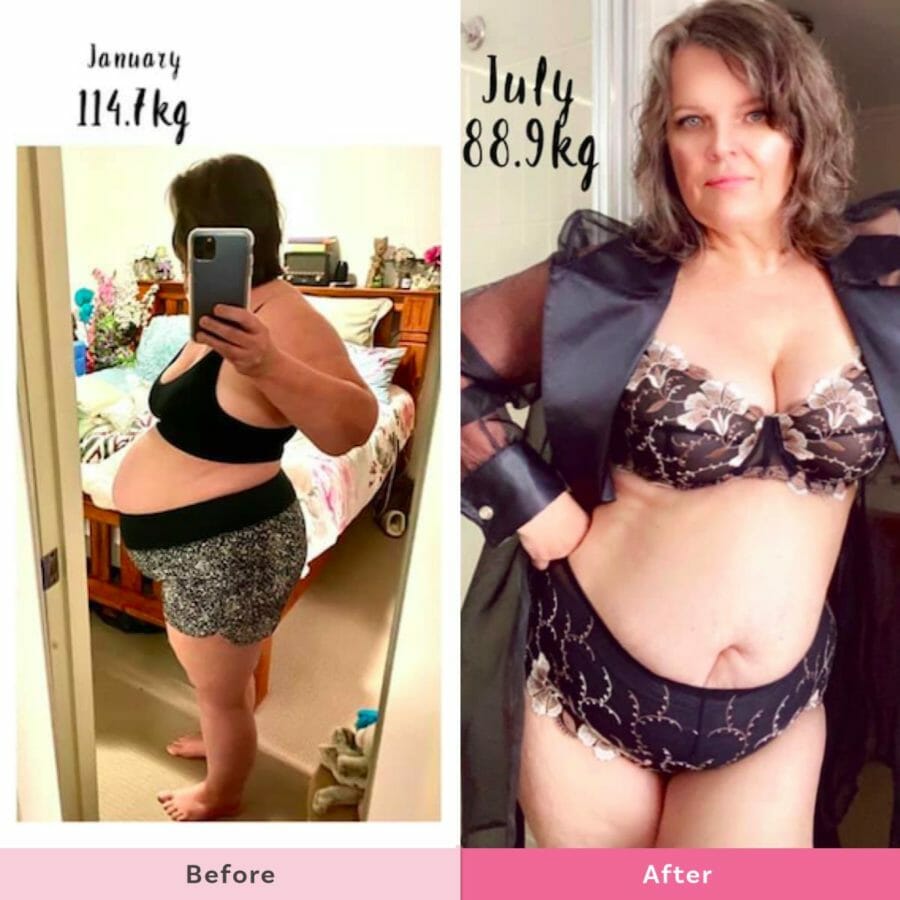 "The first few months,  I  stuck below my calculated intake and as I have fibromyalgia, and problems with my joints….especially knees, hips and back, walking was my best bet.  My body even found that hard.  Slowly, step by step the weight was coming off.  
I also have hypothyroidism so I knew this journey needed me to be strict and dedicated, it wasn't going to be easy.  I kept my meals simple, I stayed away from snacks and treats mostly because they "could" derail me. I wasn't ready to test myself, not at the start anyway.  
I stick to my calculated calories and I weigh everything! I still weigh everything!!!!! I do pick and choose meals from The Healthy Mummy meal plan at times but I rarely eat treats. I also use the Healthy Mummy Smoothies and I love the Glow Flash Balm from the skincare range. I never go a day without it. And as for exercise I mainly walk.
The Healthy Mummy Groups are a wonderful group of supportive ladies. Each with a journey of their own, but they are also your biggest cheer squad! A wonderful group of caring ladies."
Manuel's Weight Loss Results – 30 kilos in 9 months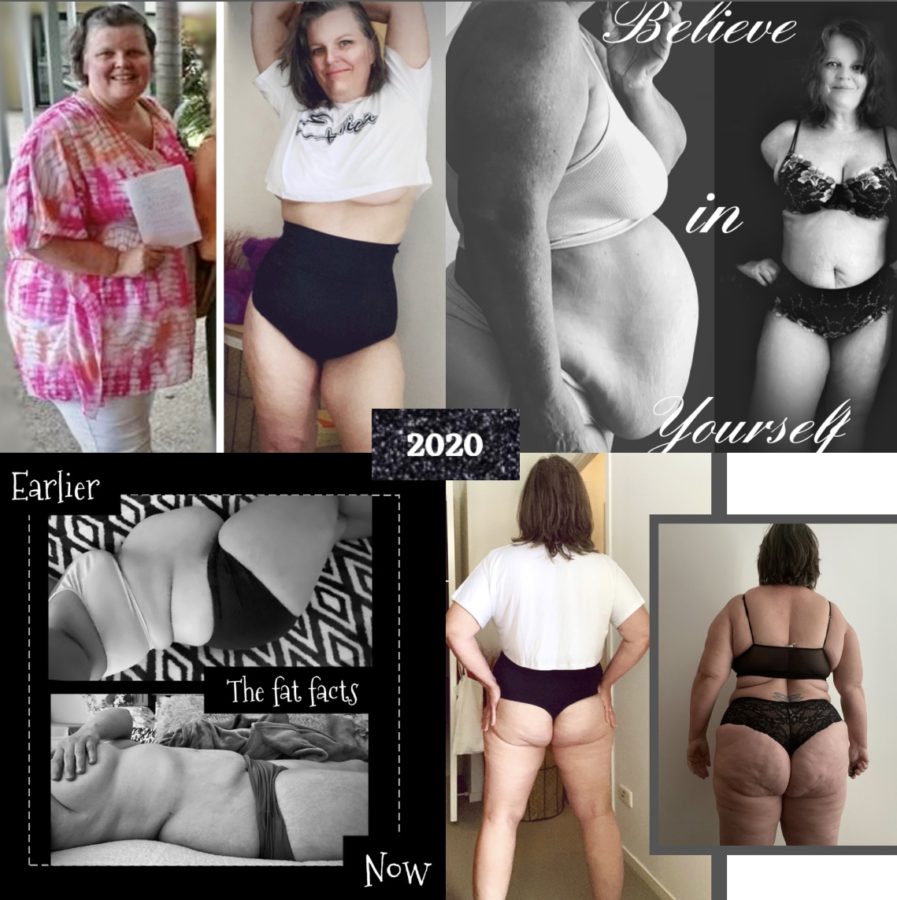 "The Healthy Mummy has shown me the way and given me the tools to work the magic that I so desperately wanted. I made the plan to suit my lifestyle and that's what's good about the Healthy Mummy……. they give you the tools so you can form out your plan that suits you. You take what you need from all that's on offer on the Healthy Mummy app and blend it into your life.
One step at a time! Make good choices and see the results.
There's No quick fix though, it all comes down to YOU and the work you put in.
My biggest advice – don't look at the whole staircase, just take one step at a time!
There has been many struggles along the way, it wasn't smooth sailing.  Fibromyalgia flares, back pain, severe knee and hip pain too. Now…..I am trying to do more of the gentle exercises and am careful with my joints, especially my knees.  There's lots of great Healthy Mummy workout videos to follow.  I do what I can and add in something else to the ones I can't do…. making the program suit me, careful not to overdo it and end up in a fibromyalgia flare.  
That's my best piece of advice, make the program suit you and your life.  I still have around 20kg to lose, but the number isn't important as how I feel about myself."
"I found Me!"
"For my fibromyalgia, that hasn't changed ( I hoped it would) but I am managing a little better. The biggest change has been in how I see myself.  I have found "self"love, that was missing for a long long time. 
I used to struggle to find clothes not only to wear, but feel presentable in.  It would take me hours to get dressed.  Now, I pick something straight away and I know I look good in it.  My skin has also improved.  I'm happier, healthier than I have been in a long time.  I have found self-love, confidence and that spark again.  I found Me!"
Are you ready to kick-start your weight loss? Join the 28 Day Weight Loss Challenge!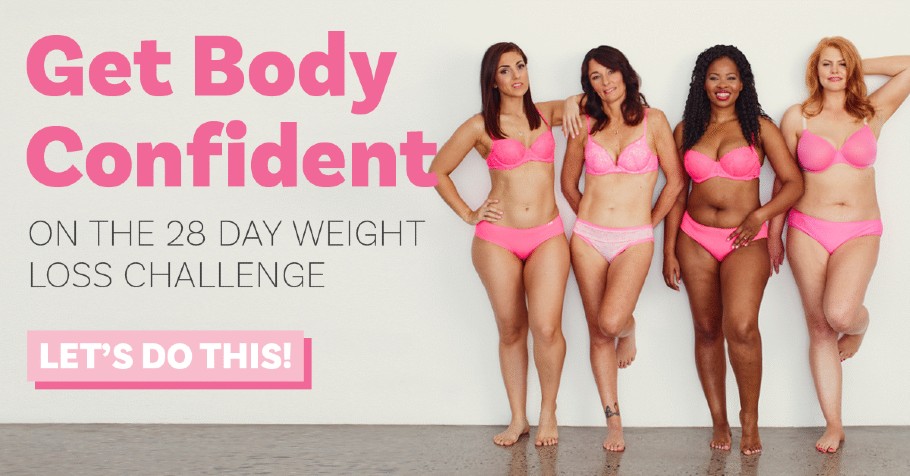 If you are interested in kickstarting your weight loss and want to improve your energy – not to mention – improve your overall health and wellbeing – our 28 Day Weight Loss Challenge is an awesome program to check out. 

Our 28 Day Weight Loss Challenge includes:
28 days of at home exercise routines (no gym needed) – with video instruction
Customisable and breastfeeding friendly meal plans (including a 7 day cleanse)
Time-efficient exercises for busy mums – under 30 mins
Challenge combines Pilates exercises with interval and circuit training (HIIT)
Suitable for basic to advanced fitness levels
Home to thousands of EASY-TO-MAKE recipes!
To learn more about our 28 DAY WEIGHT LOSS CHALLENGE CLICK HERE or PURCHASE SMOOTHIES HERE.