Healthy Mummy Smoothies have helped this mum drop 34 kilos in 6 months!
By using the Healthy Mummy range of smoothies to keep her full and stop overeating, Mum Lavinia has lost 34 kilos in 6 months!
Mum of 2 Lavinia has shared her incredible weight loss result having used Healthy Mummy Smoothies every day for the last 6 months.
Incredibly, she has managed to lose a whopping 34 kilos and and is well on her way to smashing her weight loss goals!
Lavinia Lolohea is 32 years old from New South Wales and has two children aged 8 and 7.
Lavivina admits that six months ago, she had to face the fact that she had put on weight and was determined to do something about it.
She says "Around the end of June 2021 when I weighed myself at 120kg, I decided I needed to do something with my weight and the huge amount I had put on and how I was going to lose this weight."
Lavinia's 'how' soon became discovering Healthy Mummy Smoothies! By using the range every day, Lavivina had dropped 34 kilos!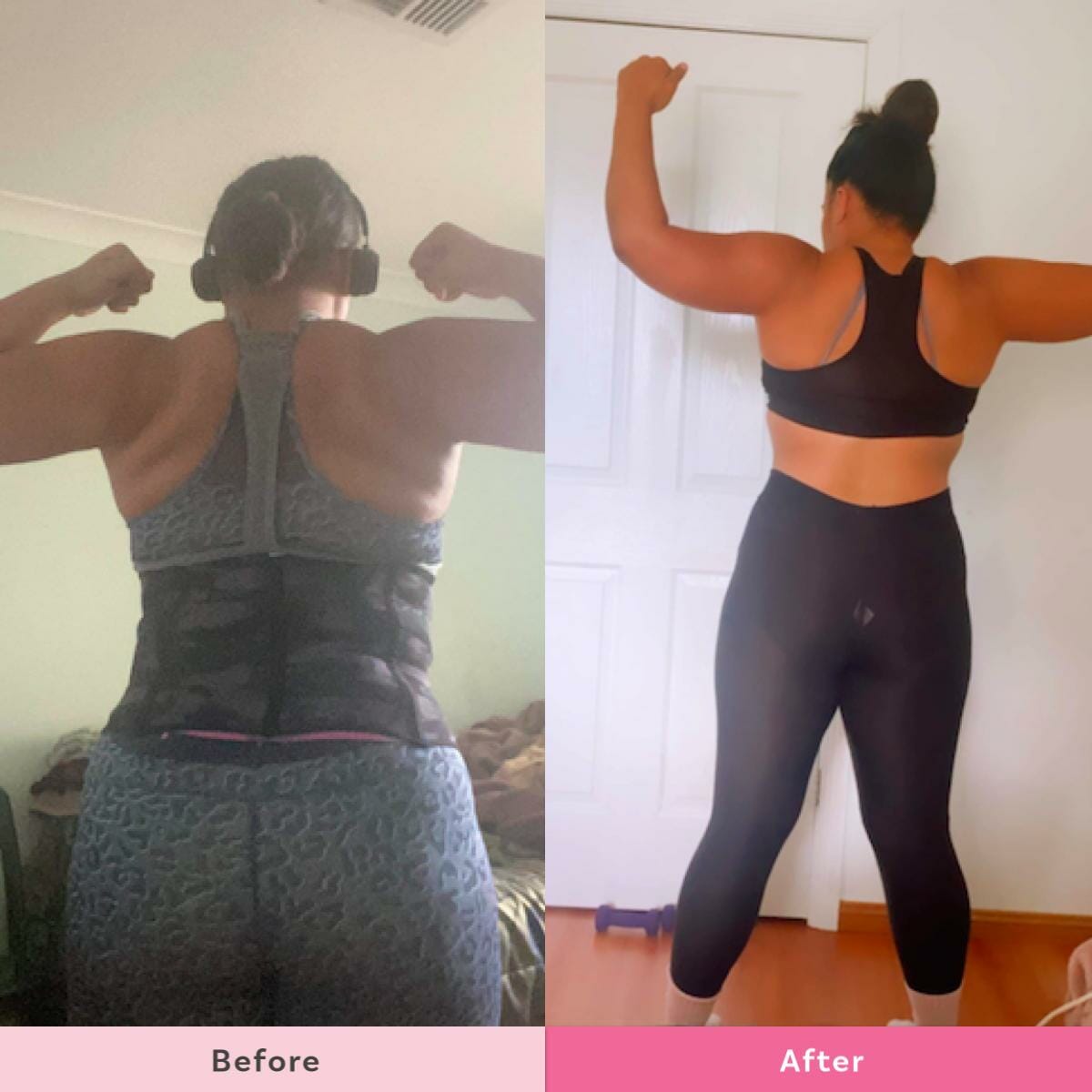 She says 'It took me 5- 6 months to lose the weight. I use a lot of the Health Mummy smoothies and shakes and I sometimes use the Healthy Mummy meals (from the website) when I am too lazy to prep my meals.
While Lavinia isn't yet a member of the 28 Day Weight Loss Challenge, she has upped her exercise and changed her diet and regularly uses the Healthy Mummy website to purchase one off weight loss products she'd like to try as well her favourite smoothies.
"'I'm in love with the Healthy Mummy Smoothies!"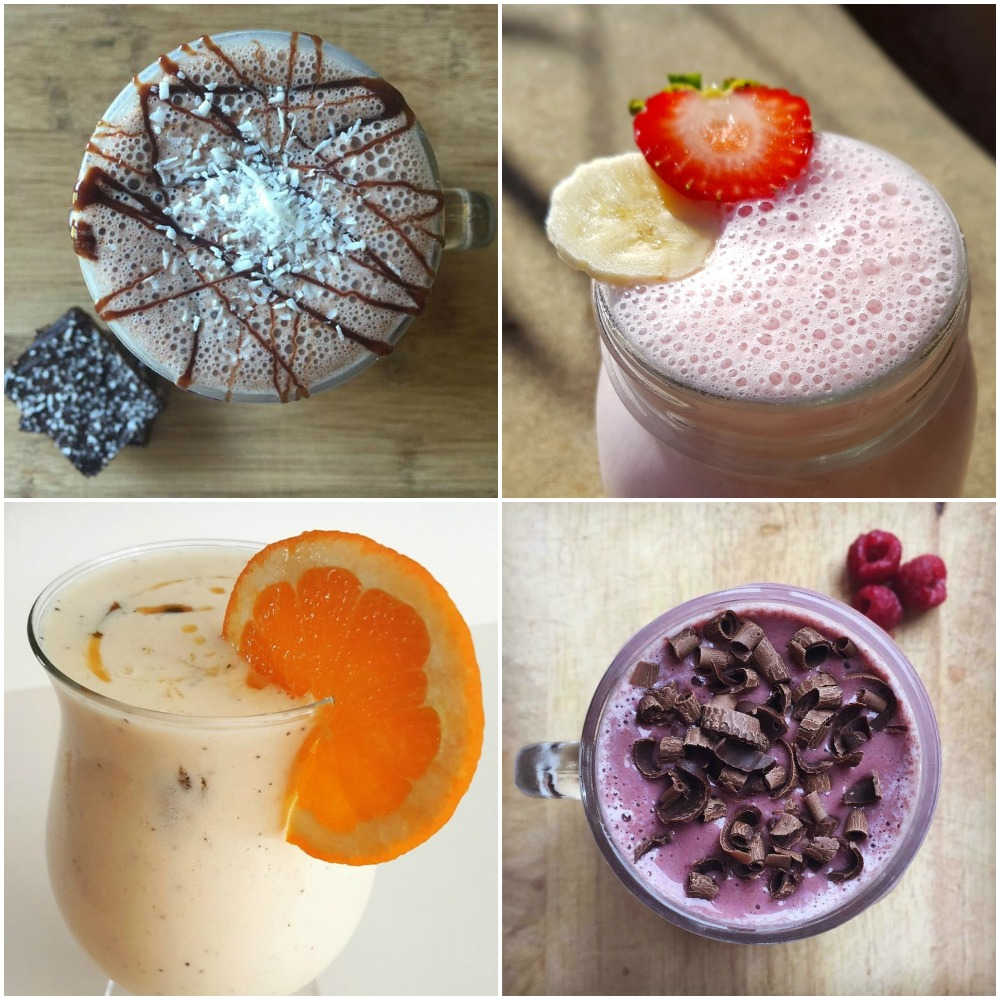 And she's not the only one. Mums have been losing weight with Healthy Mummy Smoothies for over 10 Years!
Our Healthy Mummy smoothies are so easy to make, you will never skip breakfast again!
Mum Lavinia uses the range of Smoothies to keep her full throughout the day and to stop her over eating.
As a nutrient dense formulated meal replacement, the entire range aids weight loss by providing a calorie-controlled, low carbohydrate, high protein and high fibre meal replacement with natural ingredients so you feel fuller for longer.
They all contain essential vitamins, minerals, nutrients and important antioxidants.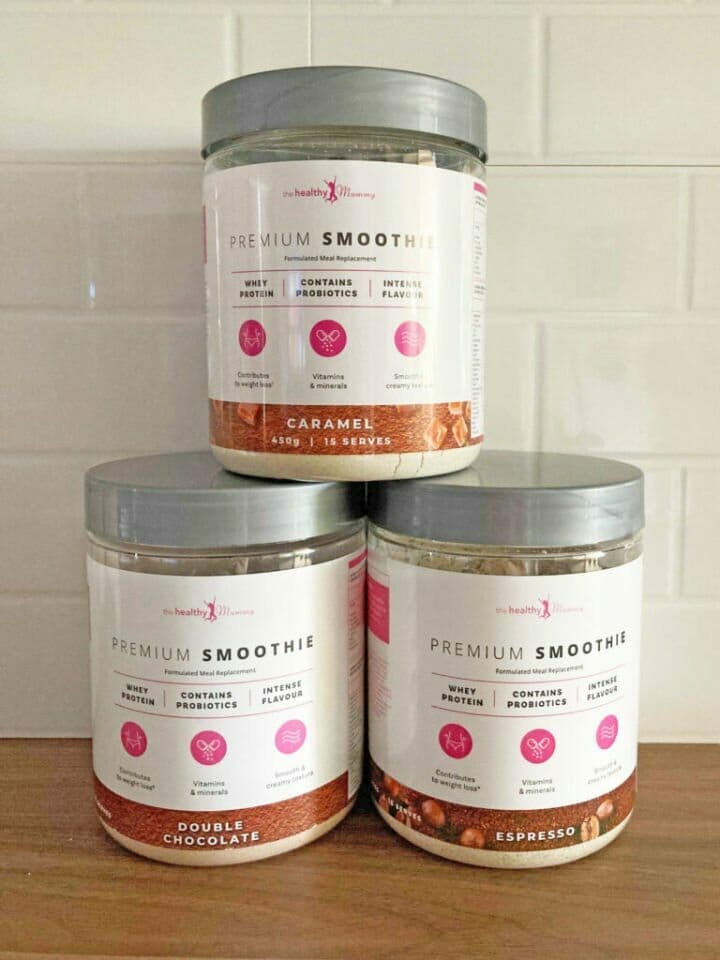 From Premium, Tummy, original Healthy Mummy Smoothies, 45+ and pregnancy, we have a smoothie to suit you!
Check out the full range here!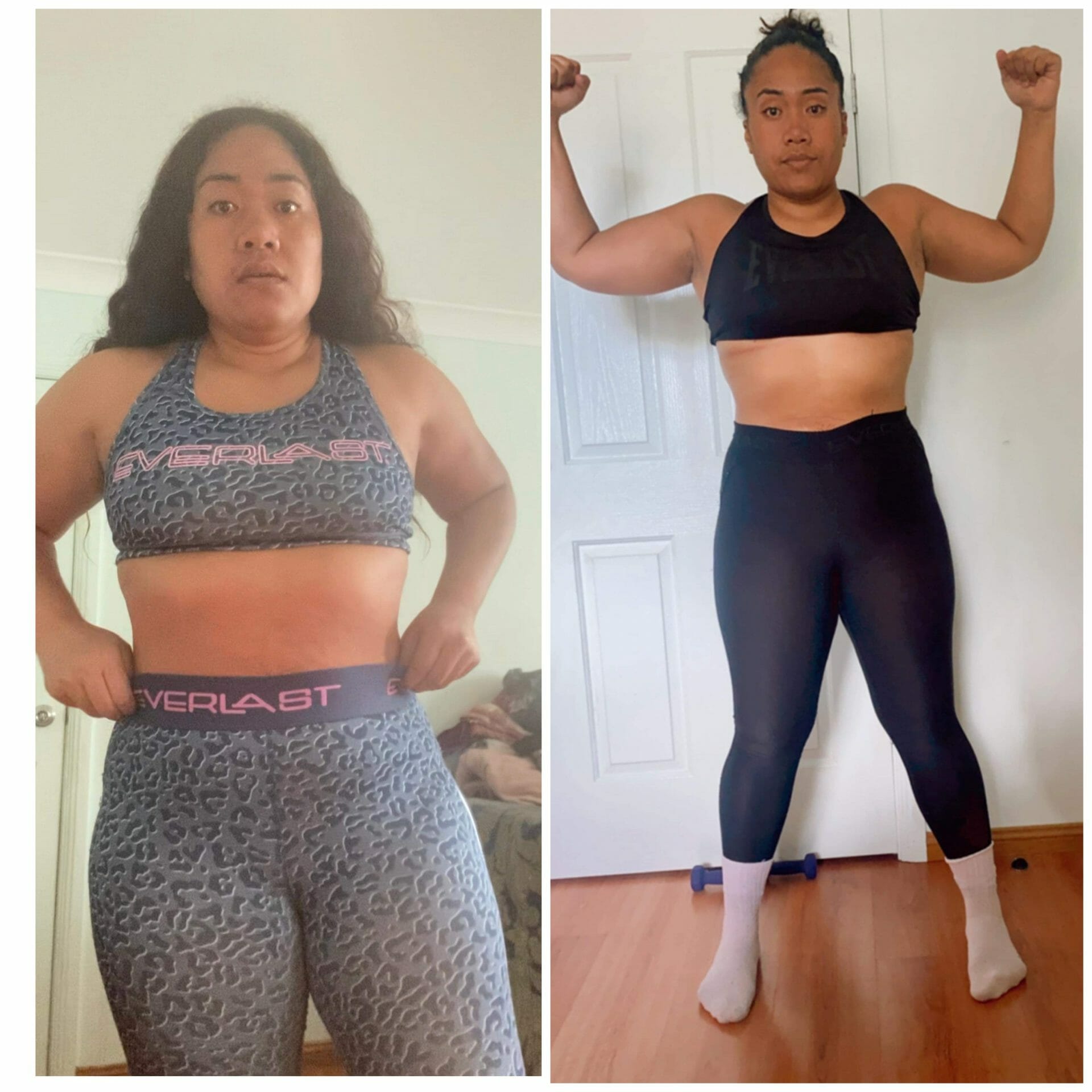 Lavinia's Top Three tips for success.
Stay accountable and consistent.
Write down your goals, and remind yourself why you're starting this journey remember you're in no competition so don't compare yourself to others stay in your lane and be focussed.
Remember that 80% is food and nutrition and 20% is exercise, have a diary to write down your weight each week to see how much you lost to keep pushing.
She also adds, " Remember why you're starting this weight-loss journey, it doesn't happen overnight it takes time to see the results. Do not give up, even when you feel less motivated remember your WHY and what was your reason you started your journey. Do not rush the pace, because everyone's journey be patient and you will see the result.
New Smoothie Range
Along with the original Healthy Mummy Smoothies, there is also now a Premium Range and the Tummy Smoothies with added Probiotics.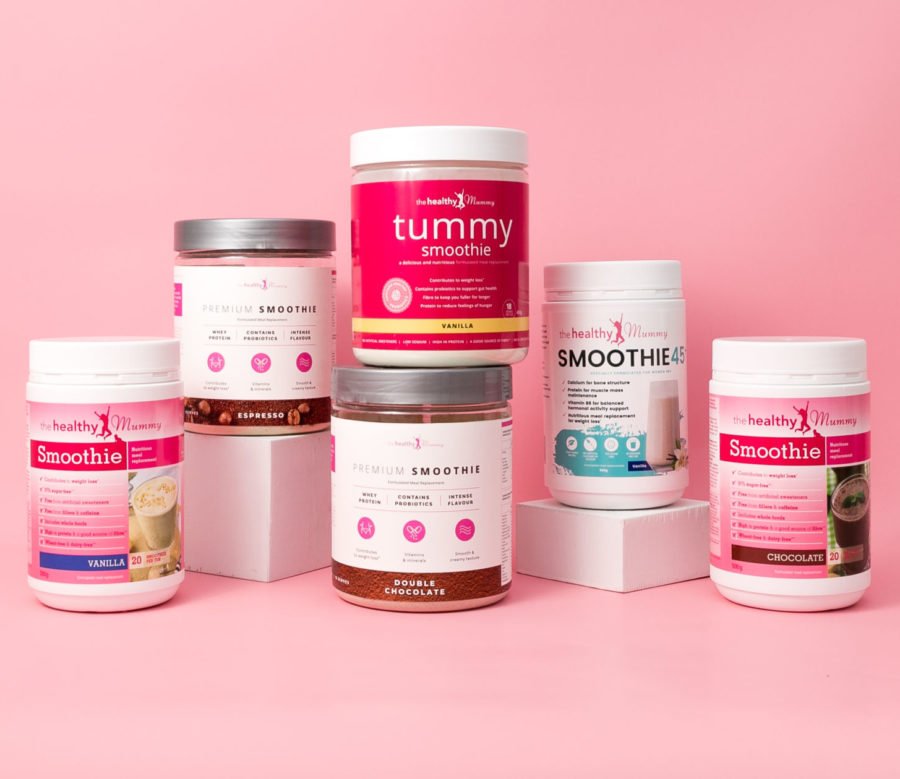 Find out what is the best weight loss smoothie for you HERE
More on The Healthy Mummy Smoothies
Our meal-replacement Smoothies have been formulated by leading nutritionists to be the perfect companion to a busy mum's life when trying to lose weight. They're breastfeeding-friendly.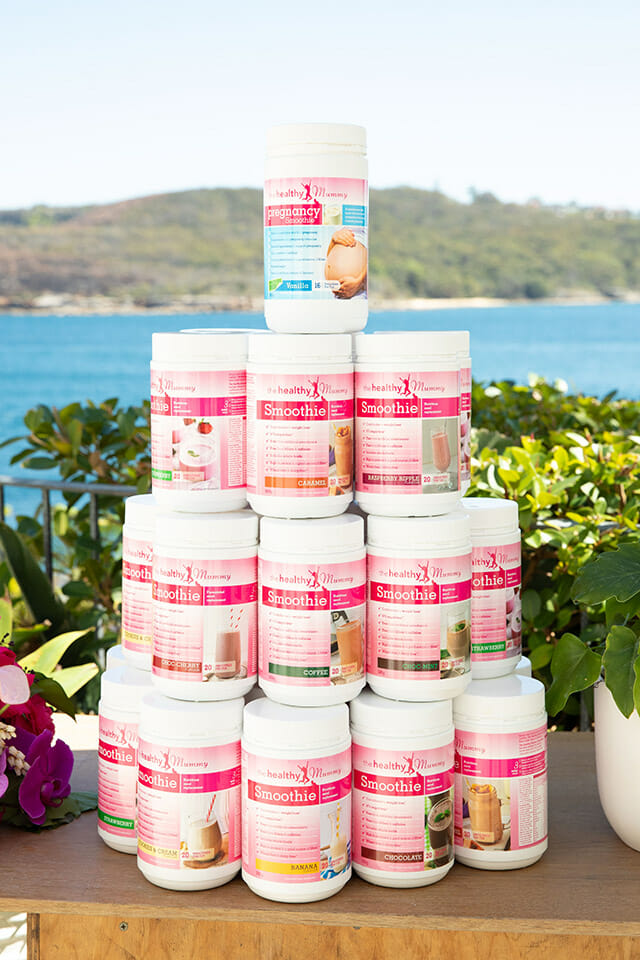 How can Healthy Mummy Smoothies benefit you?
Healthy Mummy Smoothies are an excellent source of essential vitamins, minerals, nutrients & important antioxidants
They don't contain weight loss accelerants, caffeine, gluten and are dairy-free. They are also a non-Genetically Modified product.
They can help with weight management when used as part of a diet and exercise plan
They provide the best possible nutrition for energy
They're breastfeeding-safe and are designed to help to support milk supply
They're 96% sugar-free and 100% fructose free
They're low GI & high fibre which helps you feel fuller for longer and aids digestion
They're quick and easy to prepare and taste delicious
They're high in protein & lower in sugar than any other product on the market
To learn more about our Smoothies and or to purchase yours CLICK HERE.