How The Healthy Mummy supports weight loss for mums 45 + and why these mums swear by it!
Managing weight loss for mums no matter what the age, can sometimes be hard. That said, there's no denying that the hormonal and metabolism changes that happen to women as they reach their mid 40's can make it particularly tough!
The Healthy Mummy is committed to helping Mums of all ages tackle their health and weight loss goals. As part of this commitment,  along with Healthy Mummy Smoothies 45 +, The 28 Day Weight Loss Challenge also has a Hormone Balancing Meal Plan, specifically aimed at helping mums 45 and over lose and maintain a healthy weight.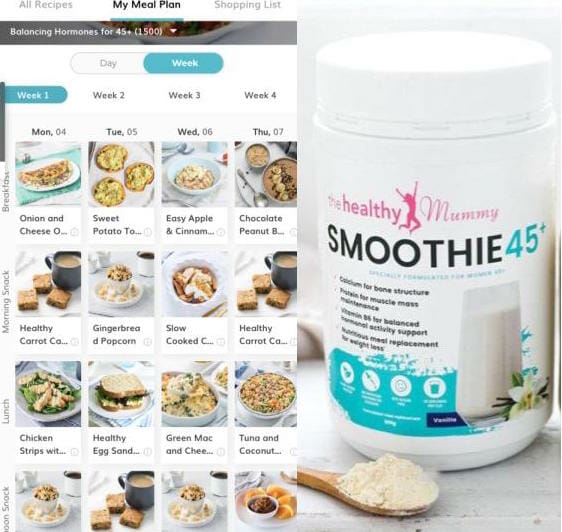 The Healthy Mummy Smoothies 45 plus the Hormone Balancing Meal Plan has not only helped these mums lose weight, it's helped them maintain their weight loss and made a healthy lifestyle not only achievable but enjoyable too. 
Hear how the Healthy Mummy has helped these 45+  Mums!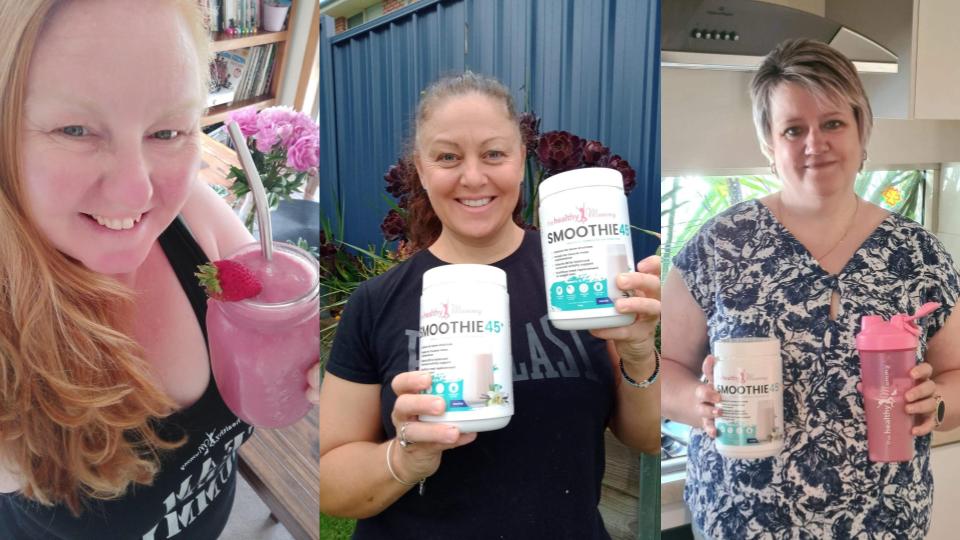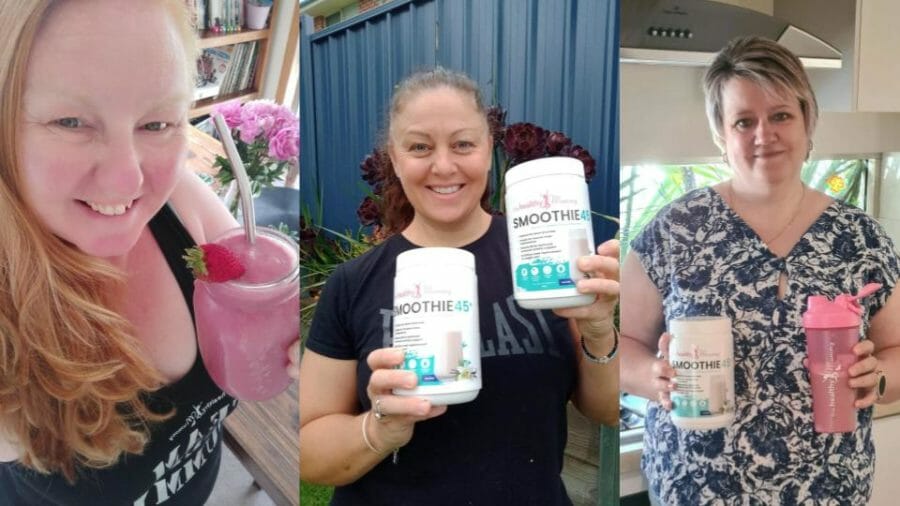 Melanie Tommen
Melanie from Penguin in Tasmania is 48 with 2 kids. She has lost 30 kilos  with the Healthy Mummy by following the 28 Day Weight Loss Challenges and using the Healthy Mummy Smoothies 45+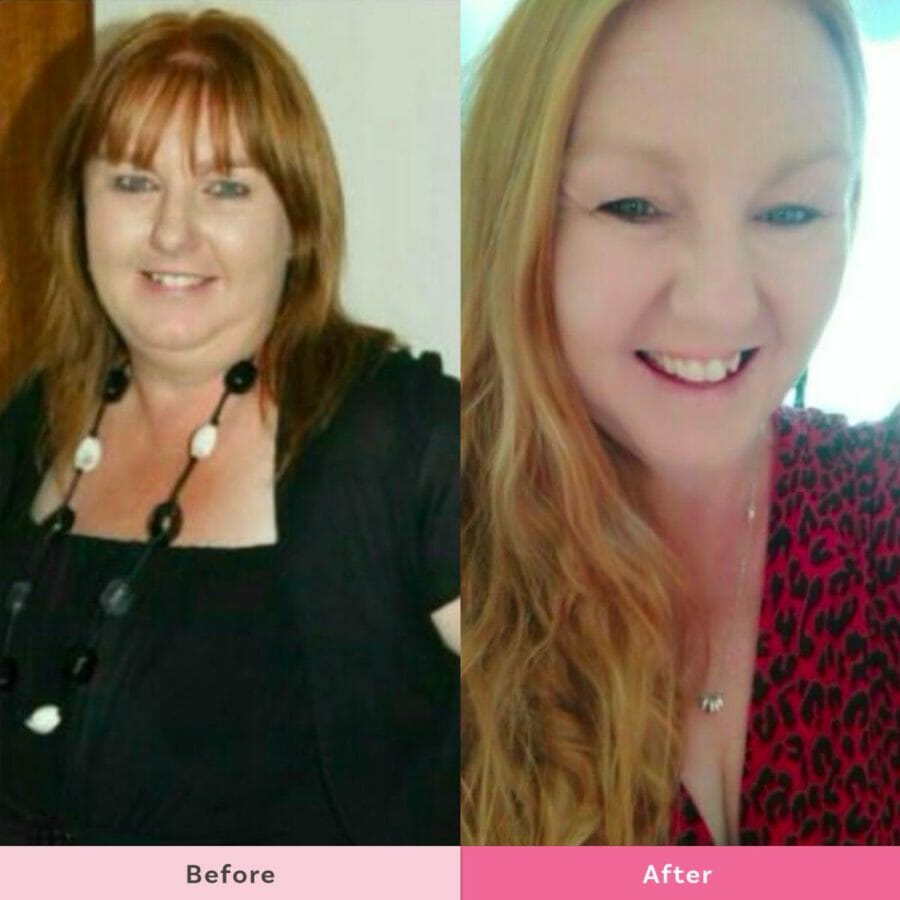 You can read more about Melanie's weight loss journey here
Mel says, "I absolutely love the 45+ smoothie!  It tastes amazing, a real creamy vanilla taste. I love how versatile it is. The best thing is it's tailored to what my body needs at my age.  It's full of vitamins and nutrients as well as calcium and protein that's really needed at my age. It's also a great source of fibre.

My favourite is adding some frozen banana and peanut butter to it but it's absolutely amazing just on its own. Great for those mornings to take with you as your running out the door."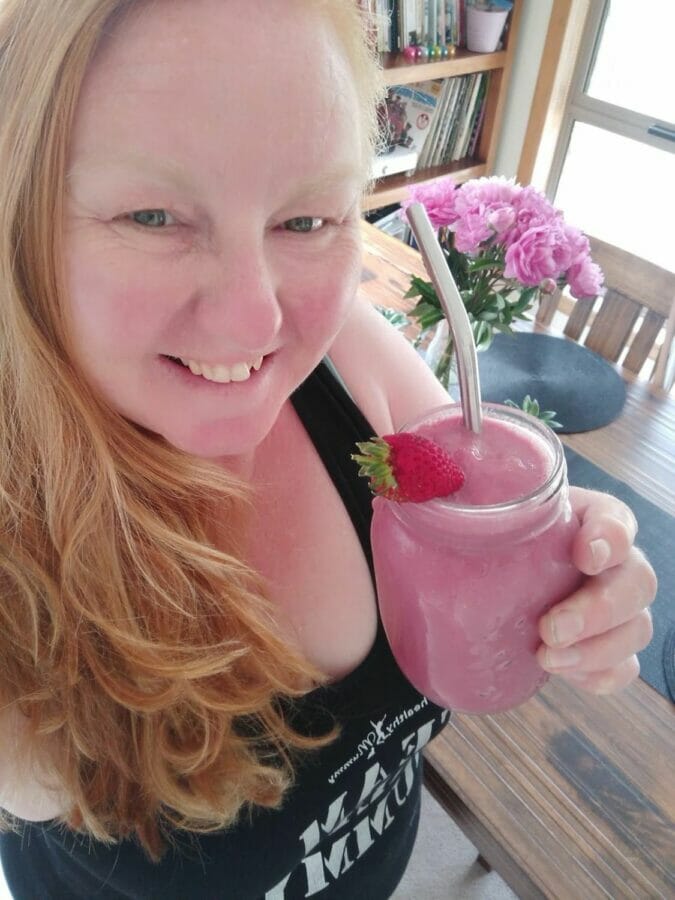 Melanie also had some health issues that meant having a hysterectomy. She admits that she wasn't fully prepared for surgical menopause and didn't really think about how it would affect her hormones.
Mel shares, "It was instant, no gentle easing in,  just full-on changes instantly.
My body wasn't my body anymore,  that's how it felt. Hot flushes, joint and bone pain muscles that I had just seemed to disappear.  My moods were all over the show, I couldn't watch an animal video without crying.  Actually, I can pretty well cry over anything some days. 
It's so much harder to lose weight and that belly fat my mum talked about was suddenly getting very real."
Hormona Balancing Meal Plan for 45+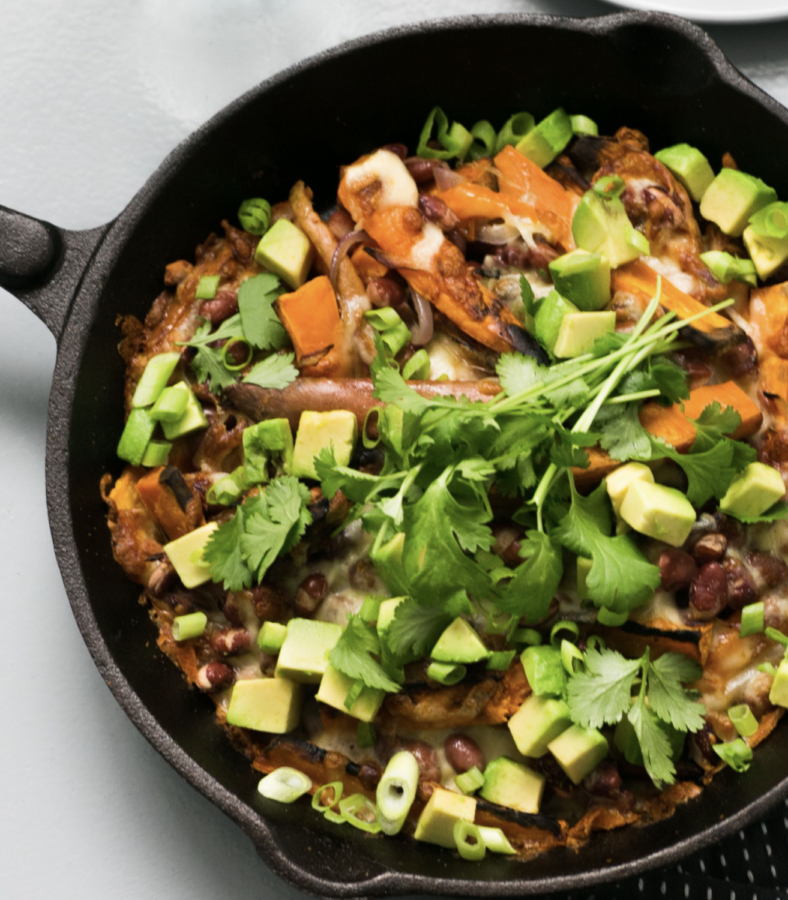 Get the recipe for Loaded Sweet Potato Fries on the Hormone Balancing Meal Plan in the Healthy Mummy App
"I cannot tell you how excited I was to find out the Healthy Mummy had been working with their nutritionist on a meal plan especially targeted for hormone balancing. 
"The plan is absolutely amazing,  easy nutritional meals that taste so good! 
"The plan has increased protein which is great for muscle growth and repair,  healthy fats to keep the hunger hormones away. Increased fibre which is great for good metabolism. Liver support which helps the adrenal glands which keep energy levels up.  And it also helps support blood sugars which is so important after the age of 45.
I have done the meal plan for a few weeks and I can honestly say I feel better in my body and in myself and I'm starting to feel like the old me again."
Julie Banham
At her heaviest, Mum of three Julie Banham, 48 from Fennel Bay,  tipped the scales at 120 kilos. Fast forward three years and by following the 28 Day Weight Loss Challenge, using the 45 + Smoothies and getting support from the online community has lost a whopping 55 kilos.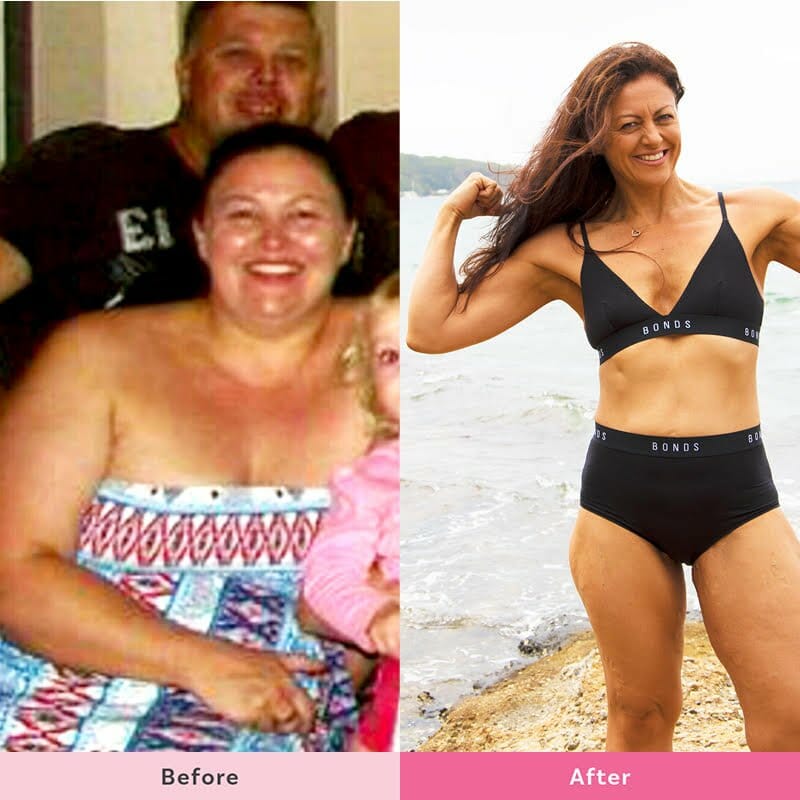 You can read more about Julie's Weight Loss journey here.
Julie says,  "As a 48 year old mum to 3 girls aged 25, 11 and 6, I need all the help I can get to keep up with them.

I love The Healthy Mummy Smoothie 45+ . It is a meal replacement weight loss smoothie that has been specially formulated to support the requirements of us mature mums and older women."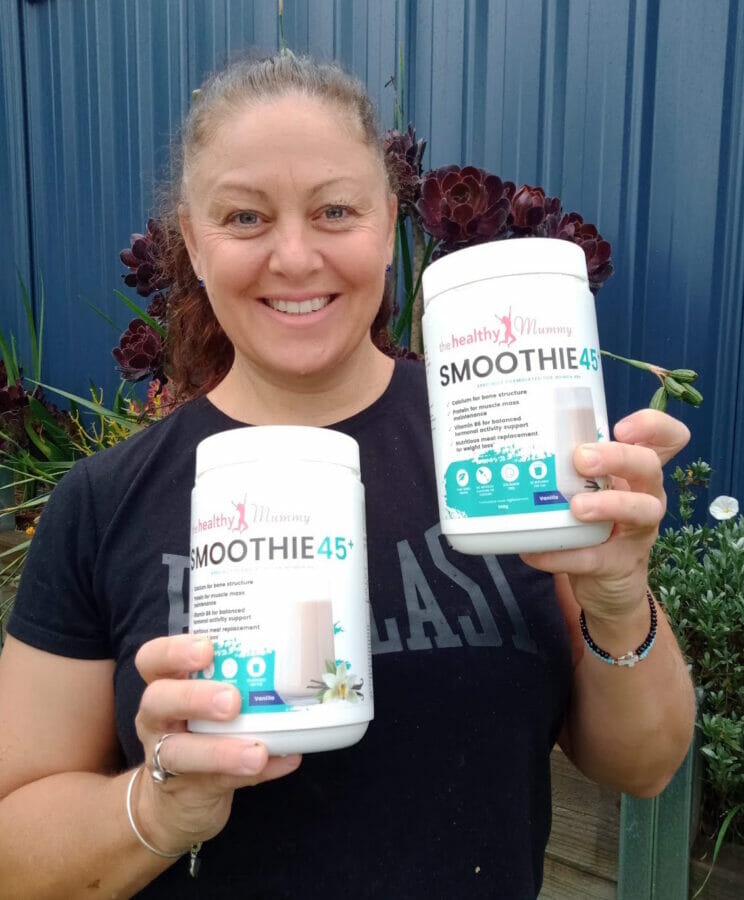 "With so many amazing things like calcium to improve bone density, protein to maintain muscle mass, vitamin B6 to balance hormone activity and 20 essential vitamins and minerals

Contributing to weight loss and weight maintenance The Healthy Mummy 45+ Smoothie keeps me on track and is a daily part of my Healthy Mummy lifestyle."
Julie couldn't wait to try the Hormone Balancing Meal Plan in the Healthy Mummy App.
Julie says, "I'm super excited that The Healthy Mummy 28 Day Challenge now has a NEW Hormone Balancing Meal Plan that will help you lose weight if you're 45+. My body and hormones have changed with age and it's definitely harder to lose weight.
Hormonal changes occur for 45+ and the specifically selected meal plan can best provide nutritional support to maximise health and weight loss goals.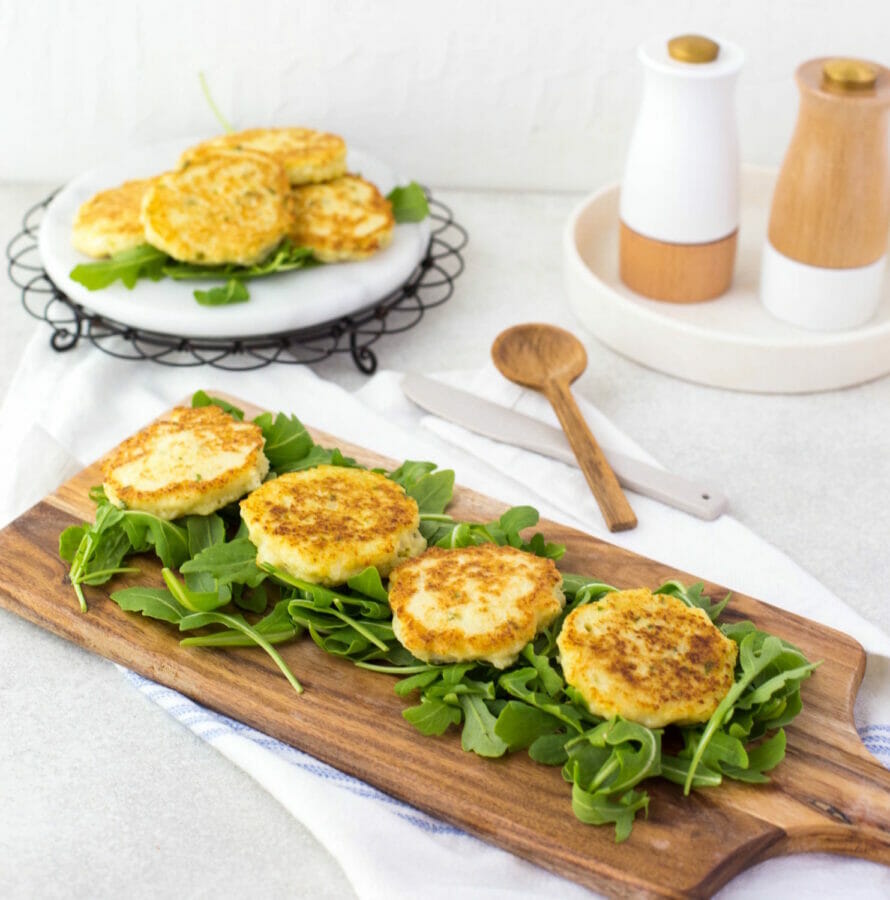 Get the recipe for these Cauliflower and Feta Fritters on the Hormone Balancing Meal Plan in the Healthy Mummy App.
Below are five dietary changes the Hormone Balancing Meal Plan takes into account to support our hormones when we're over 45.
Increase Protein

Include Healthy Fats 

Increase Fibre

Support your liver

Support Blood Sugar levels 
This program suited for women my age is really going to make things much easier to lose weight and then keep it off."
Catherine Farley
Catherine is 49 from Melbourne with two teenage sons. She has been following The Healthy Mummy for over two years and has lost 27 kilos, four dress sizes and 100 cm from her body.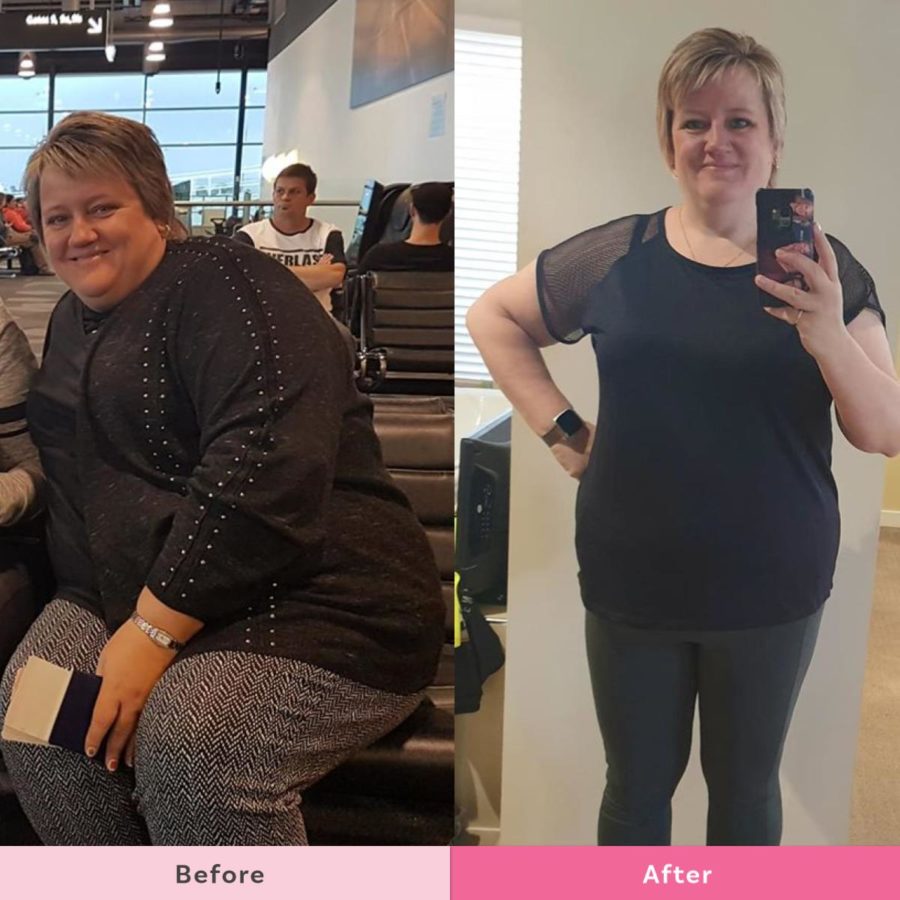 You can read about Catherine's weight loss here
Catherine says, "I love having the 45+ smoothie for either breakfast or lunch.  I love knowing that it's specifically targeted for my age group and helps balance my hormones, among other good things, and also knowing that it also has the vitamins and minerals I need to help keep me healthy."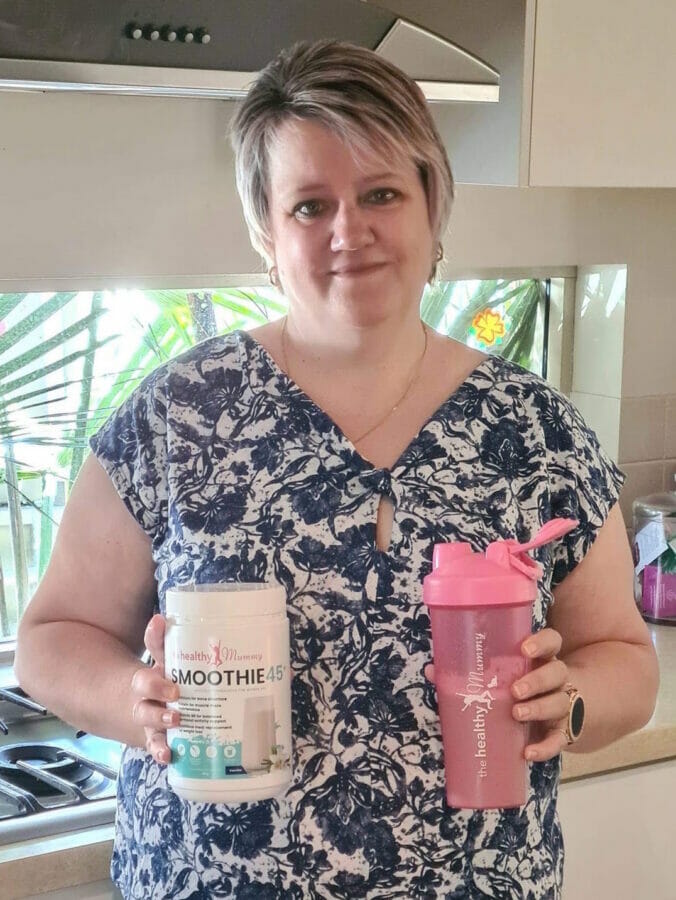 "Age and hormones as I've gotten older have lead me to gain weight gradually, and most particularly around my middle. My energy levels have also decreased.
I love having a specially targeted meal plan specifically designed for over 45s. My energy levels have improved following the plan and I just feel better generally."
Find out more about how this meal plan can help mums 45+ lose weight
Get your hands on our Healthy Mummy Smoothie 45+ today!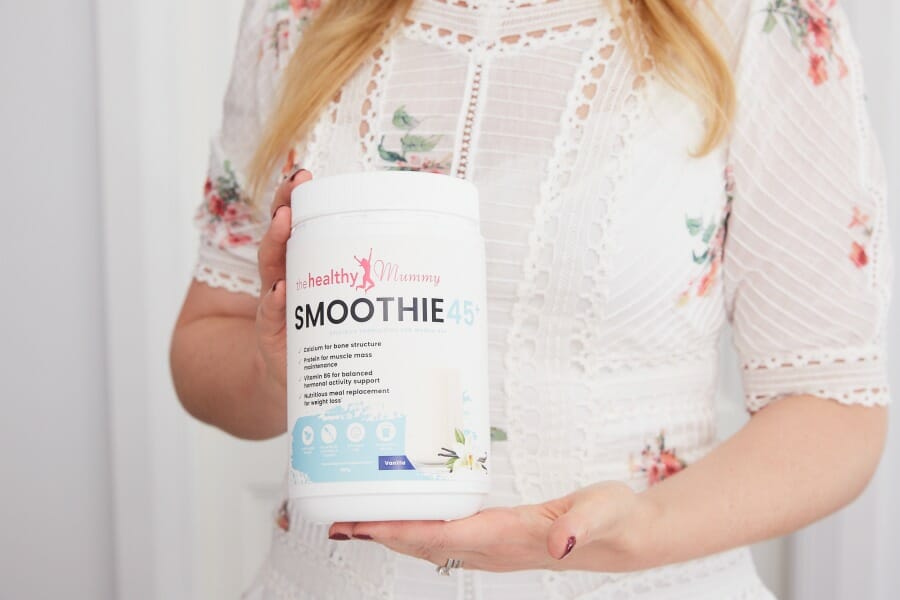 Healthy Mummy Smoothie 45+ contains a unique combination of ingredients designed specifically to support the needs of women over 45 years old'
Vitamin D with Calcium to enhance bone mineral density
50% of your Vit D RDI which is critical for bone health
Good source of Protein for muscle mass maintenance
Vitamin B6 for balanced hormonal activity support
Zinc, Vitamin C + E to protect cells from free radical damage
Find out more and buy our Healthy Mummy Smoothie 45+ today!
Join our Healthy Mummy Over 45 Facebook support group to get advice and support from other mums who are over 45.
Get access to the Hormone Balancing Meal Plan on the 28 Day Weight Loss Challenge
Join the 28 Day Weight Loss Challenge TODAY!
With more than 4,500 delicious (and healthy) recipes, 500 exercises & 24/7 support – the 28 Day Weight Loss Challenge is designed (and proven) to help busy mums like you lose weight!