Healthy Mummy Team make 900 meals for mums in need…and all costing under $3 per serve!
We have been SUPER busy at The Healthy Mummy over the past week and are DELIGHTED to say that The Healthy Mummy head quarters and The Healthy Mummy community teamed together to make OVER 900 healthy mummy meals for mums in need – at a cost that worked out at under $3 per serve!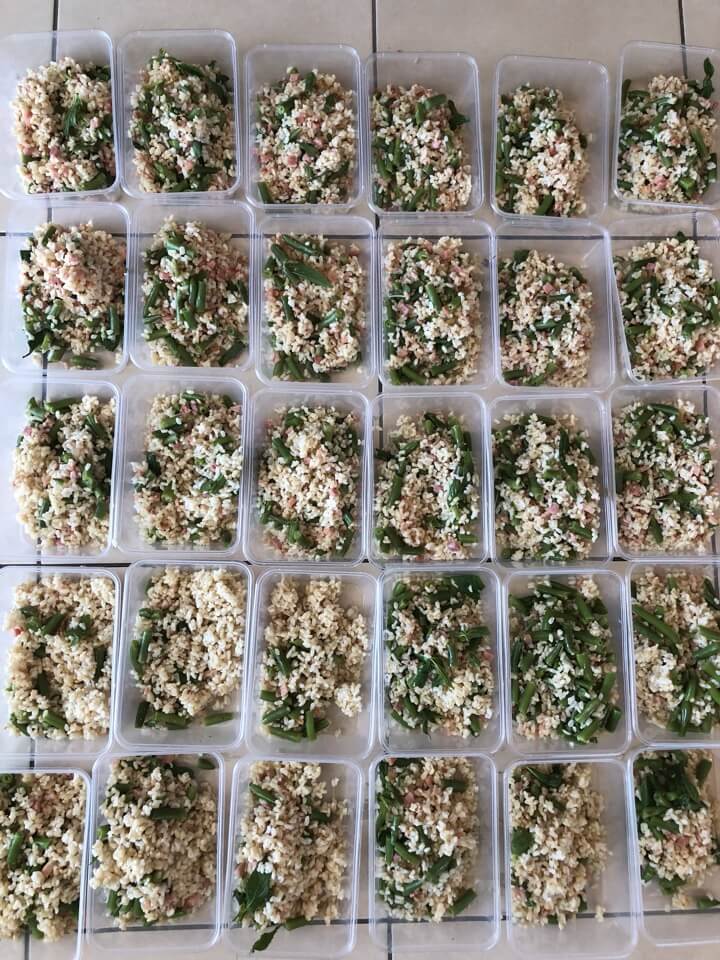 Donating money to charity is a great way to help others, but we all wanted to take it a step further and use our meal prepping skills to help other mums less fortunate than ourselves and to show how easy it is to make healthy meals on a budget.
Owner of The Healthy Mummy, Rhian Allen who is passionate about helping mums, footed the food bill and community members, Sascha Farley from Cromer in NSW, South Brisbane's Ashleigh Dunkley, Nikola Green from Langwarrin in Victoria and Lake Macquarie mum Kaitie Purssell used their amazing meal prepping skills to cook up an incredible 900 meals costing under $3.00 per serve to give to mums in need.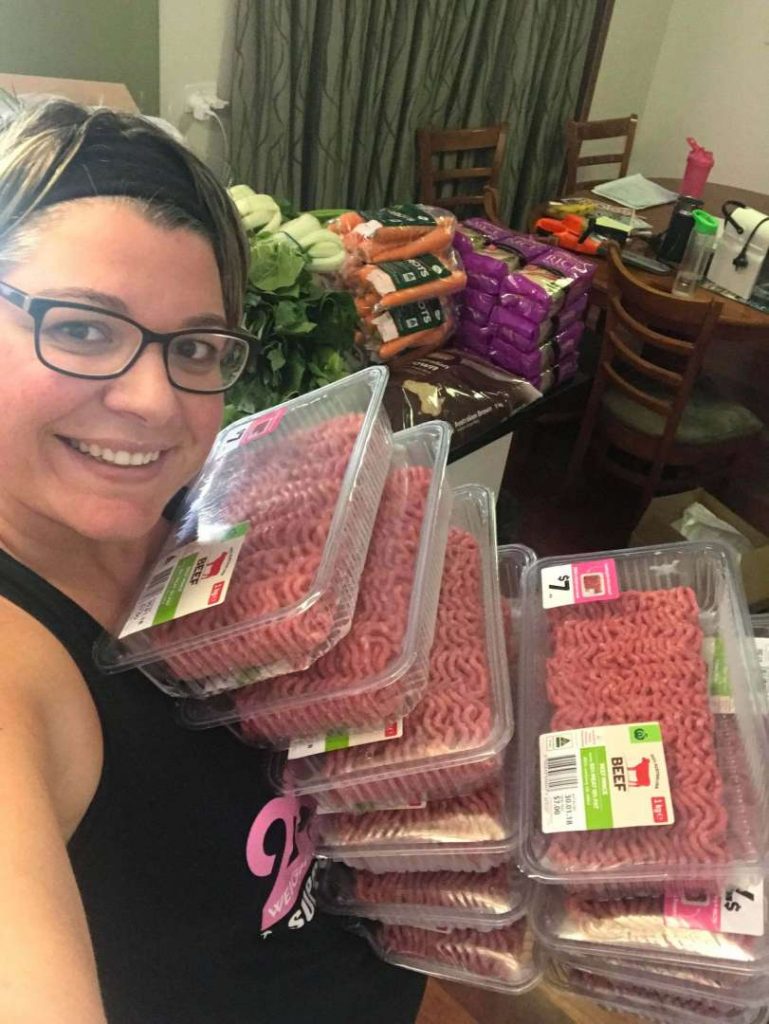 The mums, who used the menu plans from The Healthy Mummy 28 Day Weight Loss Challenge program say they meal prep around once a week and say the best thing is not having to think about dinners and lunches again that week, as well as slashing hundreds of dollars from the grocery bill every month.
Rhian Allen the Founder of The Healthy Mummy says,
"All of us at The Healthy Mummy are passionate about helping other mums.  
We love showing mums how making healthy food doesn't need to be expensive and meal prep is key to this. It was also amazing to be able to donate so many healthy meals to mums in need"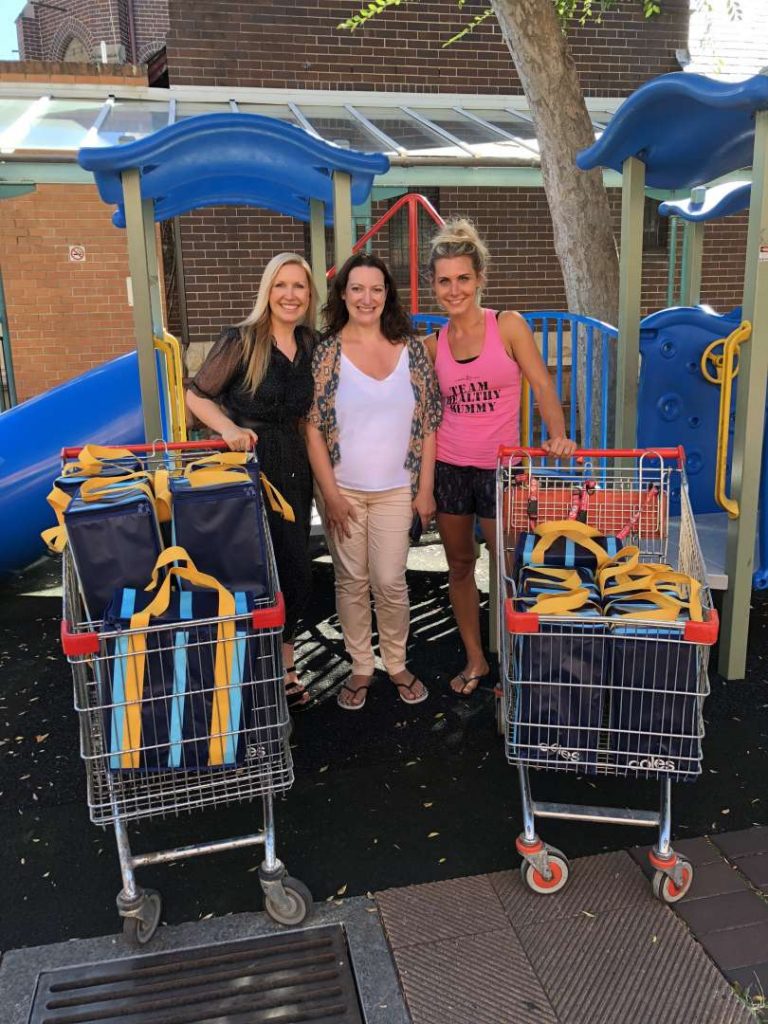 Sascha Farley from Cromer says:   "Normally, if I meal prep properly, that means I'm not in the kitchen until Thursday or Friday that week so I get to hang out with the kids in the evenings and I don't have to stress about anything." she says.
When the ladies had the opportunity to use their meal prep skills to help those less fortunate they jumped at the opportunity!
Sascha, who donated her food to local charity St. Matthews in Manly said:   "You take advantage of how easy things are for you. I can just go to the shops; we've got the money.  To think that people don't get to do that, some people don't even have a kitchen to cook in and going to the shops is really stressful for them.  That makes me really sad."
Giving back to charity by providing some healthy, home-cooked meals was a rewarding experience for Sascha.
"I'd definitely do this again, maybe regularly!" she said:
Ashleigh from South Brisbane donated her 200 meals to local charity in Brisbane Access Street Vans where food and drink is offered to the poor and homeless for free.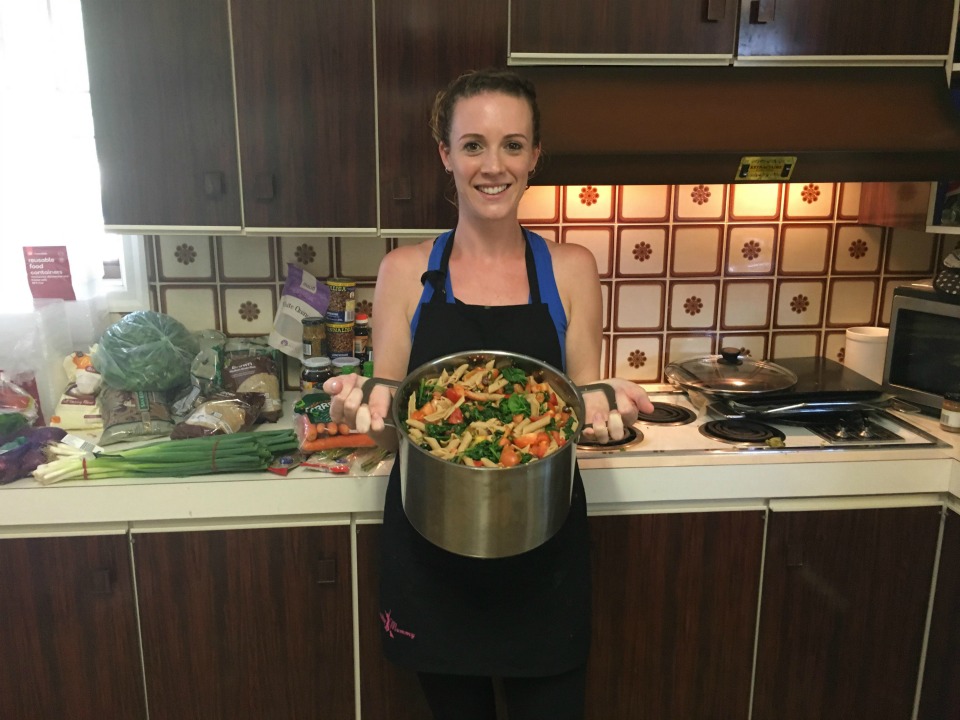 Kaitie Purssell from Lake Macquarie who donated her food to Lake Macquarie Women's Refuge said:  "Giving back to charity by providing some healthy, home-cooked meals was a rewarding experience, wouldn't it be great if more mums did this to support other mums who really need the financial help."
Nikola Green from Langwarrin donated a week's worth of food to ten local mums.
"One of the mum's I donated the meals to had lost everything in a house fire last week, I can't imagine how devastating that would be so I'm so pleased to be helping in some small way." Said Nikola.
The menu for the meal cook-offs is from The Healthy Mummy 28 Day Weight Loss Challenge
What Sascha and Ashleigh made: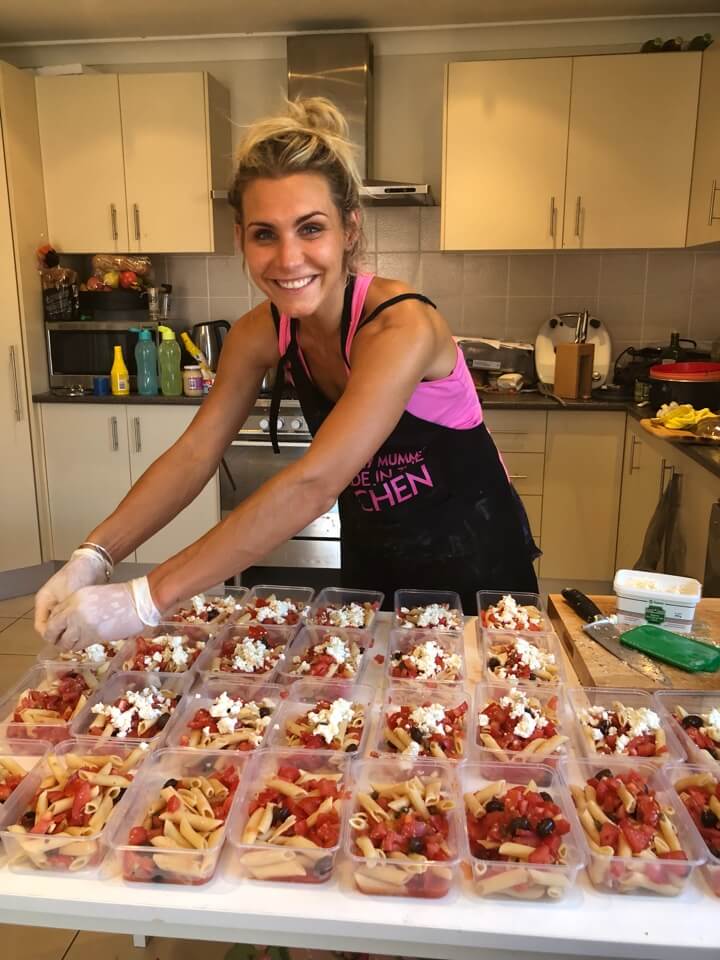 20x Zucchini and bacon slice
20x Slow Cooked Asian Chicken
20x Israeli lentil and Couscous Salad
20x Spinach and Pumpkin Curry
30x Asparagus & Bacon Rice Salad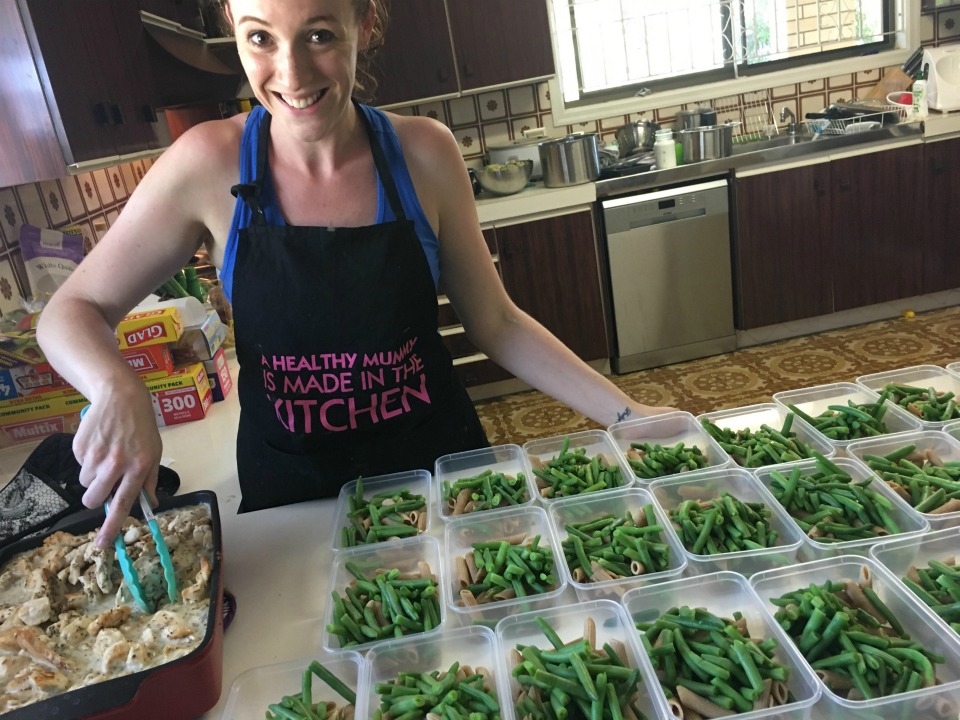 30x Spinach and Ricotta Rolls
30x Herb & Mustard Chicken- (with beans only)
30x Tomato, Olive, Caper & Feta Past
What Kaitie and Nikola made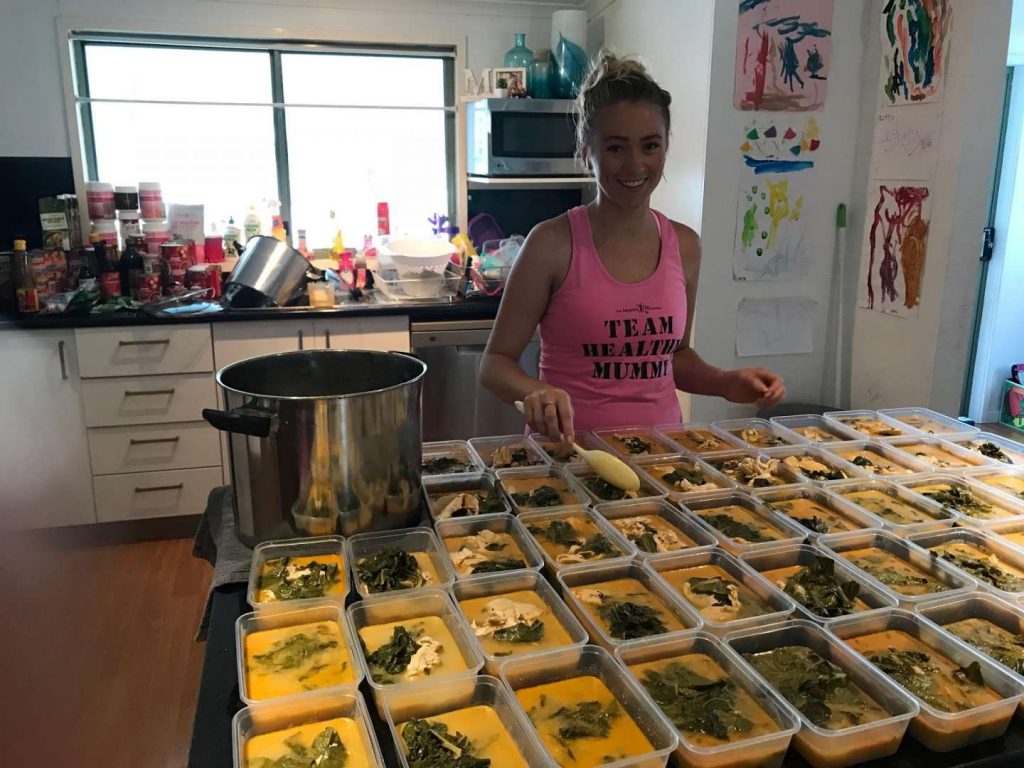 50x One pot spaghetti bolognaise
50x Beef San Choy Bow
50x Slow cooked beef with sweet potato and peanuts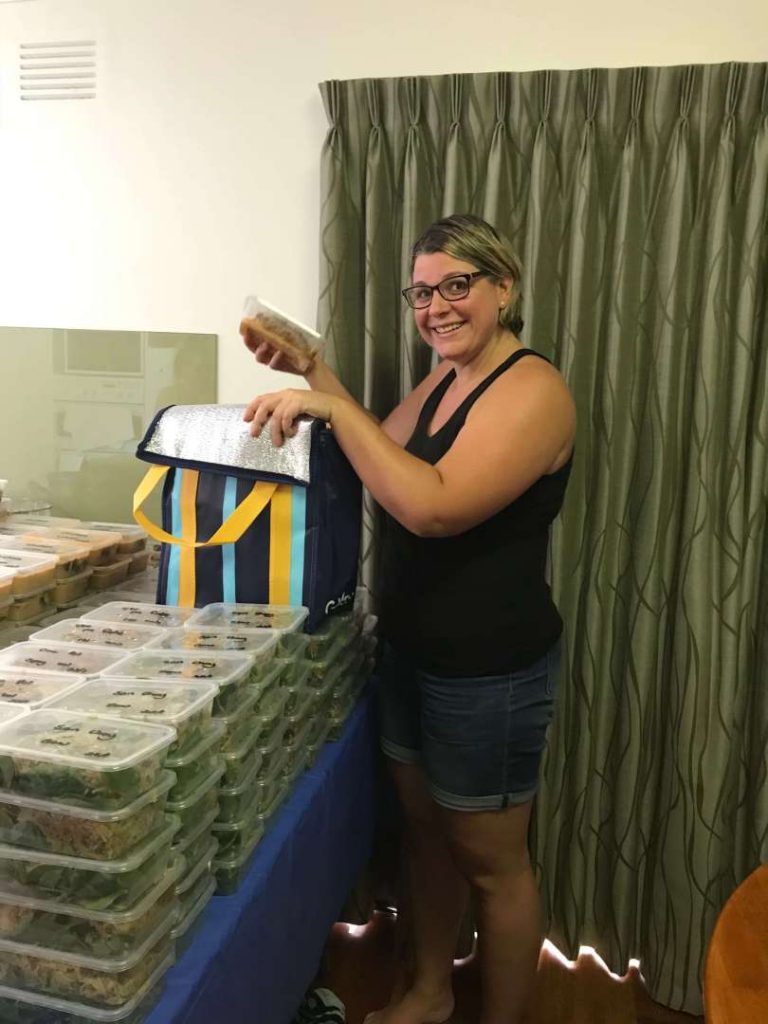 50x Easy Chicken Laksa
50x Chickpea, zucchini and tomato pasta
Get your FREE Meal Prep Book
And right now you can get your FREE meal prep recipe pack to see what the recipes are like and get LOTS of tips on how to meal prep
Go HERE to get your FREE meal prep recipe pack