How friendship can inspire you to lose weight, just ask this mum
Friendship inspired weight loss leads to a healthier lifestyle and an inspirational transformation in just a couple of months.
Samcha Throup was inspired to take The Healthy Mummy journey by a close friend from primary school who had started her journey with The Healthy Mummy.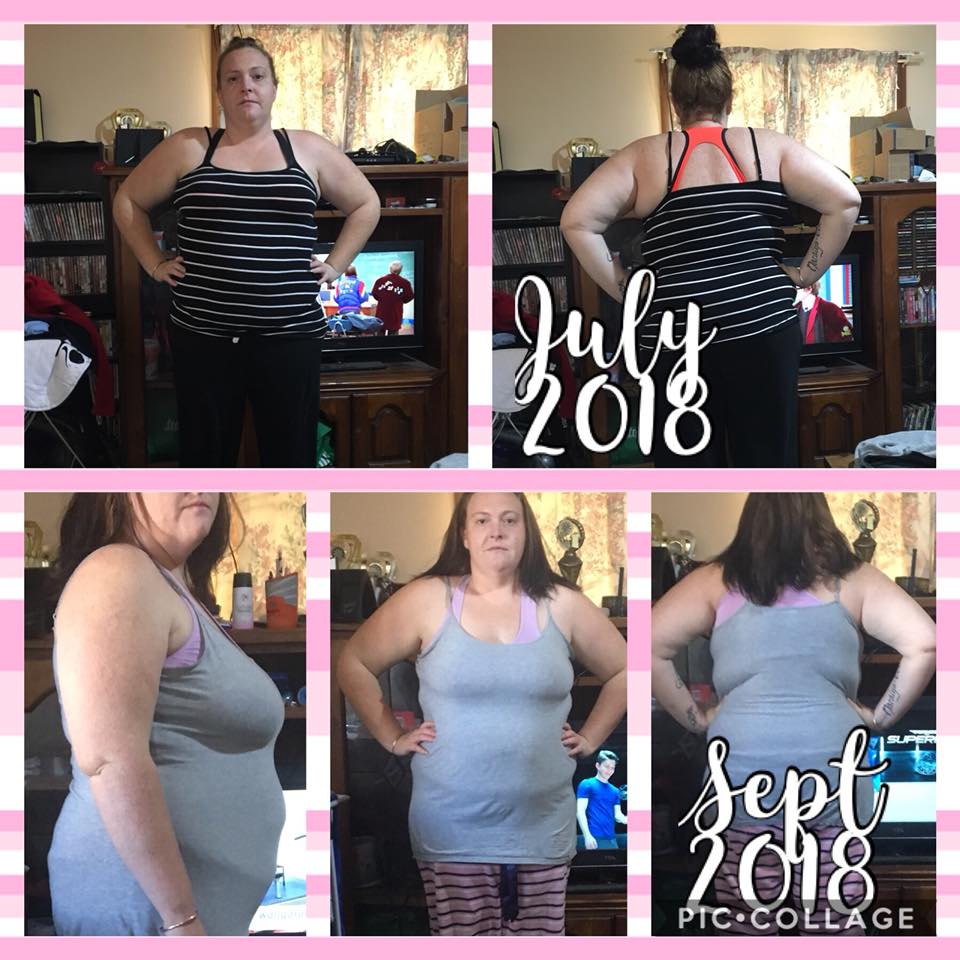 Samcha says that "this is the difference two months makes. I started my journey in July I can't see much difference in my arms but I am feeling the difference."
"Thank you The Healthy Mummy – it's not a sprint but a marathon slow and steady wins the race."
A journey to weight loss
Samcha says that she started her journey "because I had comments made to me about my size 18-20's not fitting properly and I finally decided enough was enough. I was stuck in a rut and didn't realise my weight climbing up.
I had been watching The Healthy Mummy for a long time, a close friend from primary school had started her journey in January and I don't know why but it was her journey that inspired me to start. I signed up in July and kept my expectations low. I had tried many different things to lose weight, which I battled since high school.
The Healthy Mummy has benefited me and my kids so much, my daughter has been chronically underweight and doctors had been worried for a long time. With the help of the family-friendly recipes, she put on 3 kilos in the first month and is starting to get closer to a healthy weight range and now eats veggies even if she doesn't realise it all the time."
Love of Cooking
Samcha says that "The Healthy Mummy has brought back a love of cooking that I had 10 years ago and has shown me that healthy can be easy. My main goal is to lose 50kgs by my 30th birthday (October 2020) and with 4.6kgs and 32cms gone forever, I am well on my way to my goals. I look at losing weight as a marathon rather than a sprint. Losing weight fast will always make you feel good, but embracing The Healthy Mummy lifestyle and changing everything is a slower process, and the inspiring women in this community have shown me that this not only works but is maintainable. In the way of recipes, my family love everything we have tried so far with a couple of favourites on regular rotation like potato topped savoury mince and chicken and mushroom fill parcels."
Well done on embarking on the journey, Samcha! We at The Healthy Mummy know you can hit your goal and can't wait to celebrate with you when you do.
Are you ready to become a Healthy Mummy?
If you are wanting to lose weight and improve your energy – not to mention – help improve your overall health and wellbeing – our 28 Day Weight Loss Challenge is an awesome program to check out.
Our 28 Day Weight Loss Challenge includes:
28 days of at home exercise routines (no gym needed) – with video instruction
Customisable and breastfeeding friendly meal plans (including 7 Day Cleanse)
Time-efficient exercises for busy mums – under 30 mins
Challenge combines Pilates exercises with interval and circuit training (HIIT)
Suitable for basic to advanced fitness levels
Home to thousands of EASY-TO-MAKE recipes!
To learn more about our 28 DAY WEIGHT LOSS CHALLENGE CLICK HERE or purchase our Smoothies.