Getting Help On Where To Start With Your Weight Loss Journey
If you are ready to take the first step on your weight loss journey but don't know where to start – hopefully this will help you get off to the right start on The Healthy Mummy Plans
We have outlined below the most popular 2 products that mums use on our Healthy Mummy plans that have helped mums lose over 2 million kilos – and all our plans are made for mums and easy to follow – and you can do it too!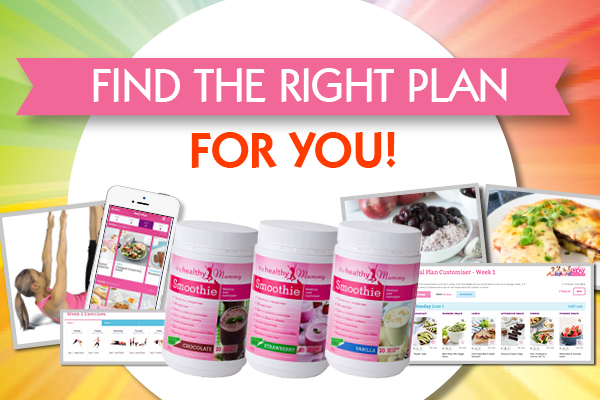 Our two BEST SELLING products are our 28 Day Weight Loss Challenges and our Healthy Mummy Smoothies.
Many mums choose to combine the 2 together and then some choose to just do the Challenges and some just the Smoothies.
We have outlined the key benefits of both below so you can choose what is right for you
Our 28 day Weight Loss Plan is created to help you succeed with over 2,000 easy, family friendly recipes, customisable meal plans, shopping lists, daily exercise and 24/7 support
There is a new Challenge theme every month, with 100 new recipes so you never get bored.
There are NO lock ins, you can cancel at any time and you can join now at a SUPER low rate. And if you are breastfeeding, our Challenge is breastfeeding friendly too
Mums lose 4-6kg every 28 days on our Challenges and credit it for long term and permanent weight loss as well as family and budget friendly meal planning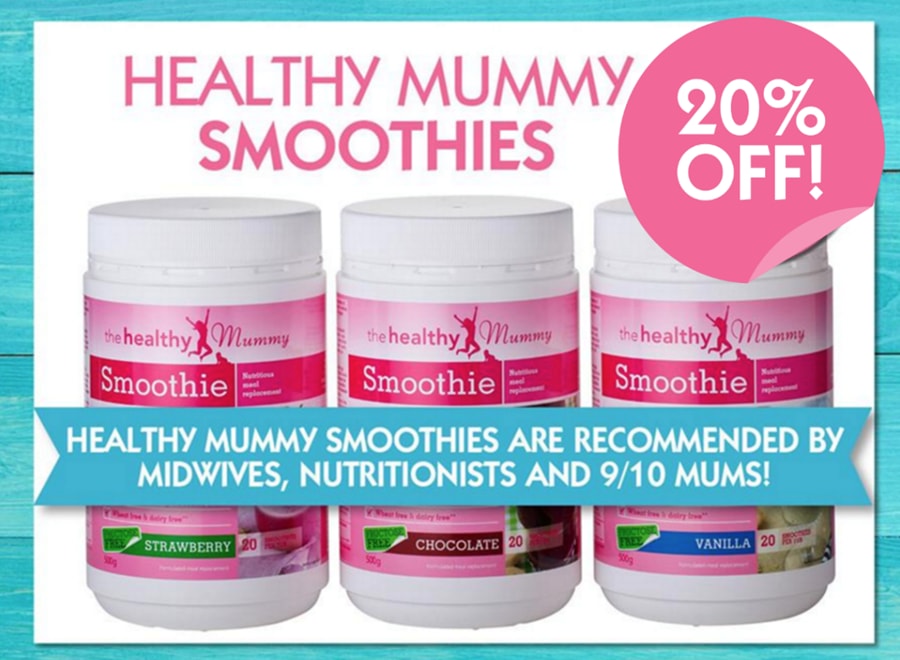 Get your INTRODUCTORY rate on The Healthy Mummy Smoothies
Use code STARTER to save 20% – please note that this can only be used on one purchase
Our Healthy Mummy Smoothies
The Healthy Mummy Smoothie is used as a meal replacement by tens of thousands of mums every day.
Mums use the Healthy Mummy Smoothie as a wholesome meal replacement in combination with the 28 Day Weight Loss Challenge or on their own.
Meet a few of the mums on our programs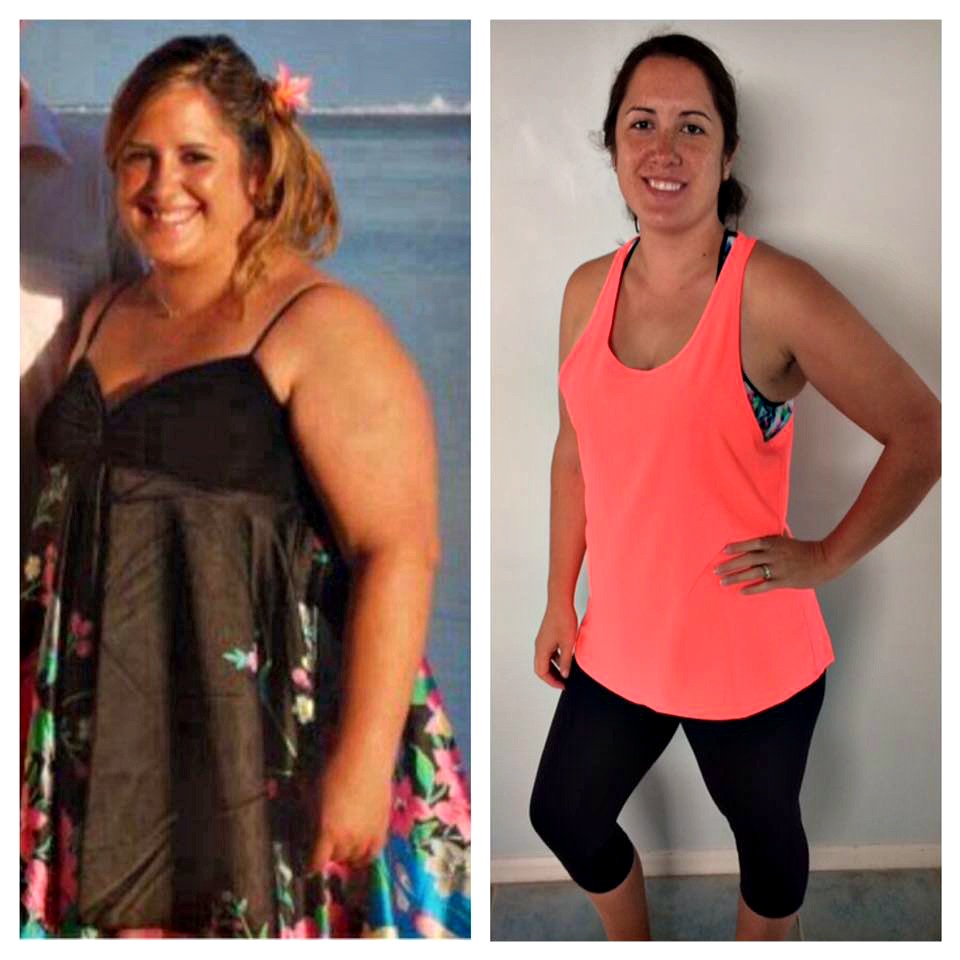 Tawhai has lost 52kg on our Challenges
Tawhai says…
"I can't believe it's coming up 2 years in August that I found The Healthy Mummy and the 28 Day Challenges.
I was morbidly obese, exhausted, stressed out and knew I had to change not just for me but my family as well. I remember seeing an ad for the challenges, after having a look at the website I signed up straight away and ordered some smoothie tubs.
Instead of having to go to the back of the racks buying anything that would fit or going to the plus size section I can now buy size 8 and 10 clothes.
Instead of sitting on the couch all day I enjoy exercise – I walk, run, do weights, dragon boating, bootcamp, recently tried Bikram yoga and most importantly can run around and enjoy playing with my daughter which I couldn't do at 115+ kgs I would just sit and watch.
Sometimes I can get caught up in the areas I want to improve and forget the bigger picture that I am fitter and healthier than I have ever been, my life has completely changed for the better and I lost 52kgs and many many cms in the process"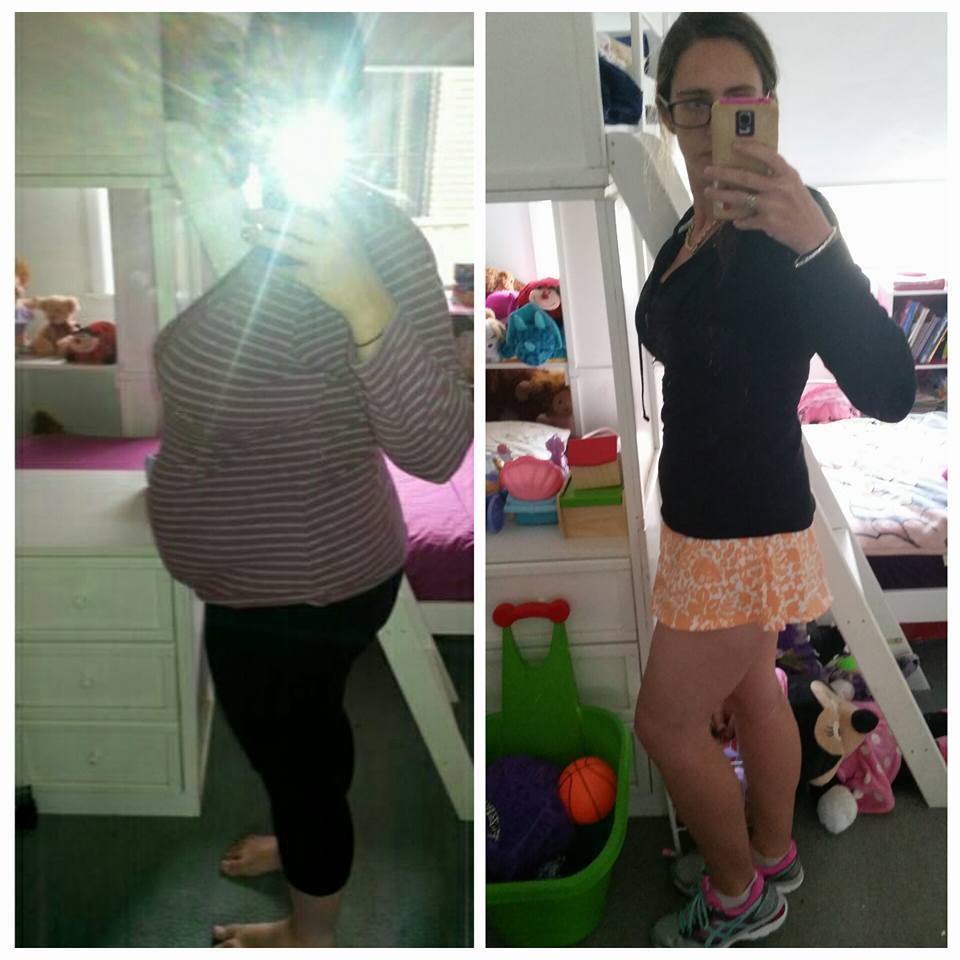 Bethany has lost 59kg on our Challenges
Bethany says…
"I started my journey with Lose Baby Weight on the 25th April 2015 (getting ready to celebrate my 1 year anniversary!) after reaching my heaviest weight at 115kg.  I was depressed, run-down, moody, constantly sick and filled with anxiety.  I had no confidence and avoided leaving my house.  I was surviving but not living.
Almost a year later and I have lost an enormous 56kg* and now weigh 59kg.  Yep, I have almost halved my body weight.
I am healthier and happier than ever and have maintained this weight loss for 4 months.  I have gone from a couch potato who couldn't even stand up for longer than 10 minutes without pain in my legs and feet to now training for a 50km ultra marathon."