How stomach fat can impact your health and what you can do about it
Most mums struggle with losing weight from their stomachs and thighs after they've had kids.
In fact, it's usually the first area fat gets stored on a woman plus it doesn't help that our bellies have been stretched out during pregnancy.
Healthy Mummy nutritionist Cheree Sheldon explains everything you need to know about mum tum in our latest edition of The Healthy Mummy magazine – OUT NOW!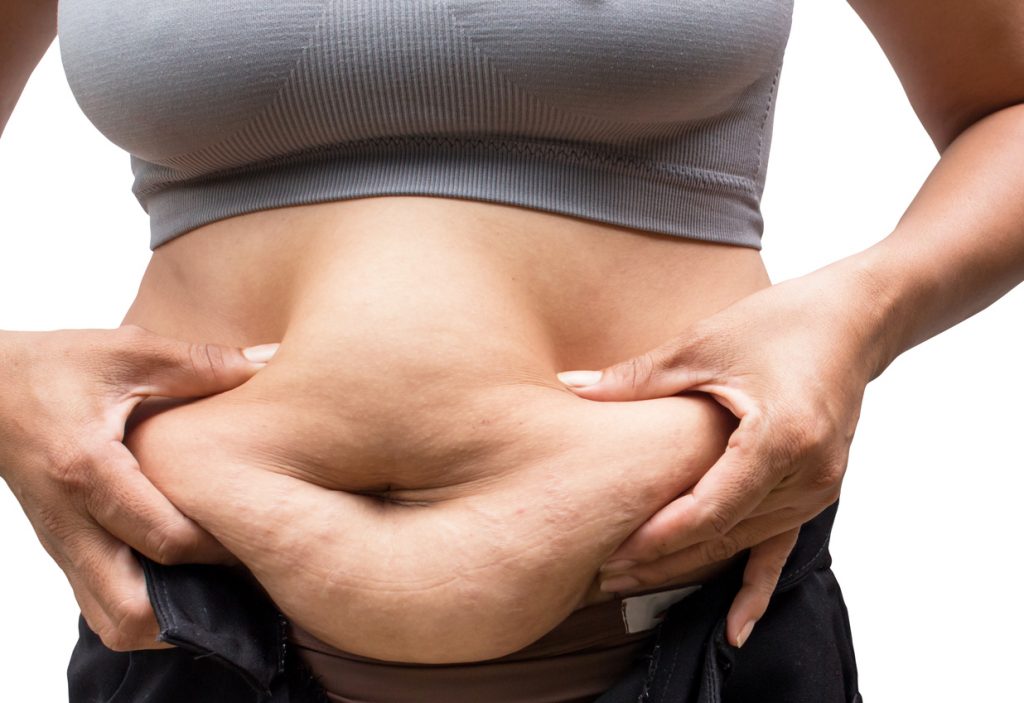 What you can do to get rid of stubborn tummy fat
It's taken nine months to grow a baby, so a wobbly belly or loose skin after this is completely natural.
However, it's best you check with your doctor as to when you can start doing abdominal work after giving birth. You don't want to worsen any post-childbirth abdominal separation.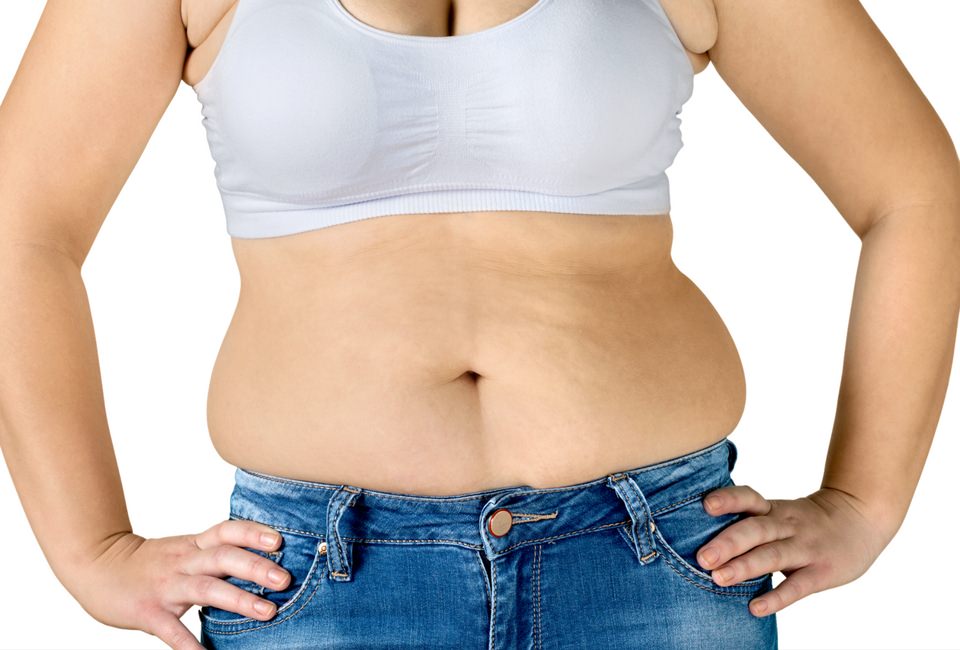 "Age is a major driver, it's not called 'middle aged spread' for nothing," explains Cheree.
"Belly fat is strongly linked to genetic predisposition, so look to your family to see what your risk factors are.
"Genes aren't your future though, they are just like a main road that has been taken before. You can choose to go down the less trodden path by following a different lifestyle than your relatives.
"It boils down to excess calorie consumption being stored as fat and depending on your genes and age is to where that fat gets laid down."
For more on this story and your stomach fat questions ANSWERED by Cheree, pick up the latest copy of our NEW magazine!
The NEW Healthy Magazine is OUT NOW!!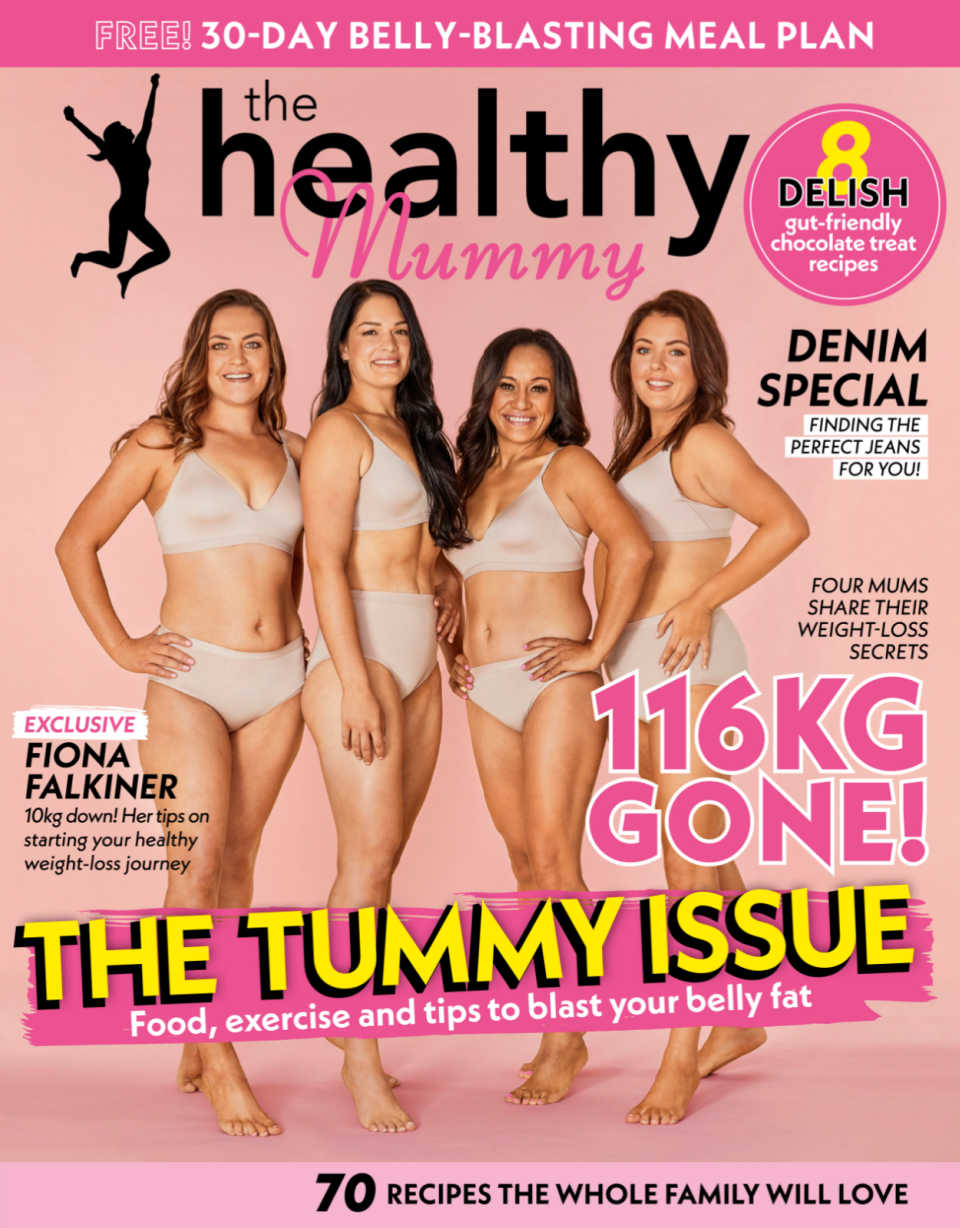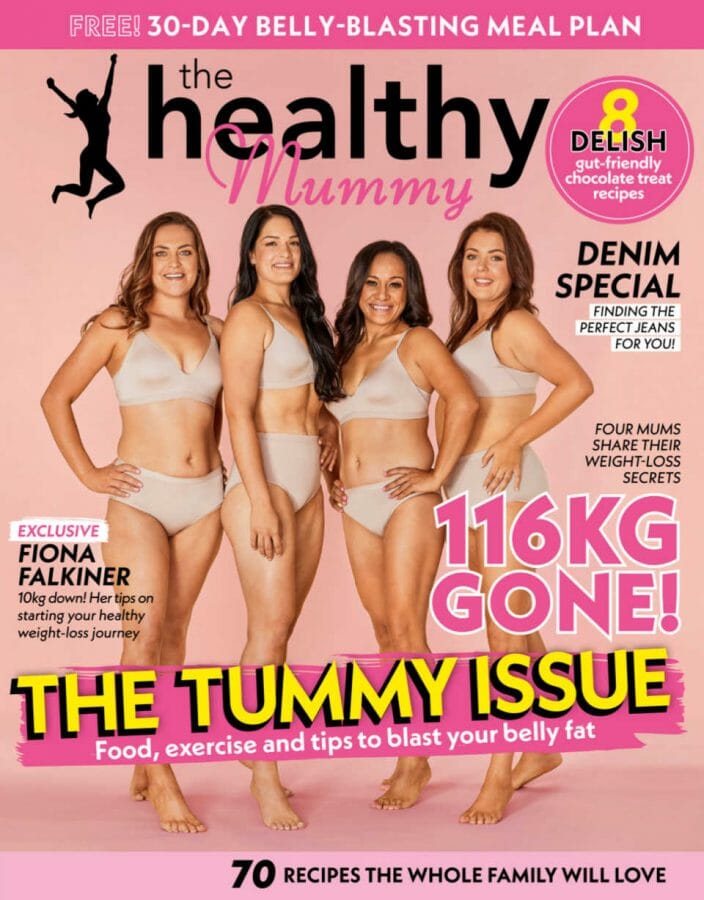 The latest edition of The Healthy Mummy Magazine is out Thursday 17th March! Issue number 5!
The magazine is available at newsagents and supermarkets and it's bursting with incredible content and is full of inspiration, advice and tips for mums dedicated to transforming their health, lives and bodies.
Are you ready to become a Healthy Mummy?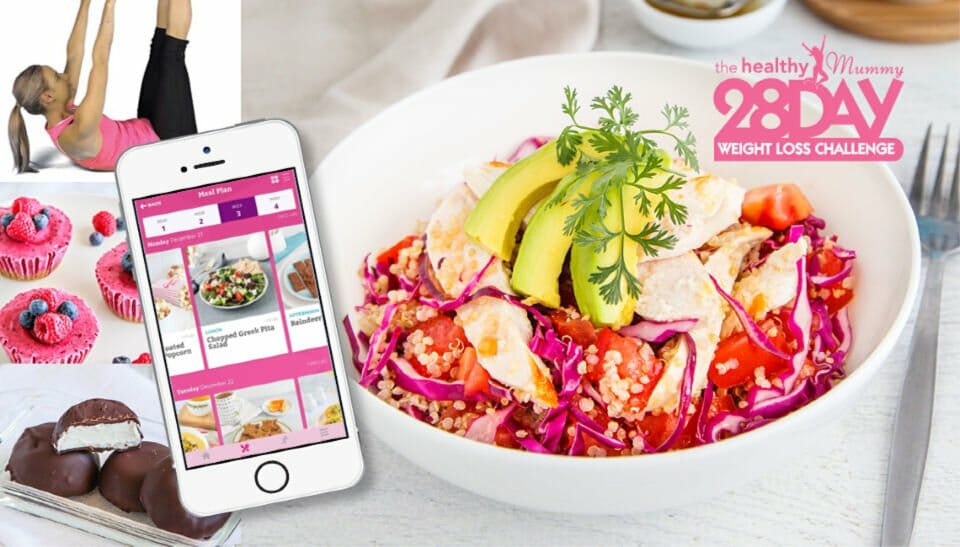 If you are wanting to lose weight and improve your energy – not to mention – help improve your overall health and wellbeing – our 28 Day Weight Loss Challenge is an awesome program to check out.

The 28 Day Weight Loss Challenge is the mums only 5 star rated app with over 1.6k reviews in 8 weeks!!

You get unrestricted access to :
Nutritionist & chef designed weekly meal plans
Over 500 different Personal Trainer crafted at-home workouts
Daily Motivation from My Coach
Personalised Shopping lists to make life easy
Over 6000 healthy and delicious recipes at your fingertips
REAL TIME support from The Healthy Mummy Team and OVER 300,000 other mums