How the Healthy Mummy has changed this mums life and knowledge about weight loss
Toni admits that she always believed that to lose weight, you had to starve yourself and work out for hours in the gym!
She says 'How wrong was I?!'
After joining the Healthy Mummy and taking part in the 12 Week Challenge, Toni reveals she has learned so much about fuelling her body properly with nutritious food AND losing weight at the same time.
'We can actually eat and the recipes are divine and a big hit with the family!"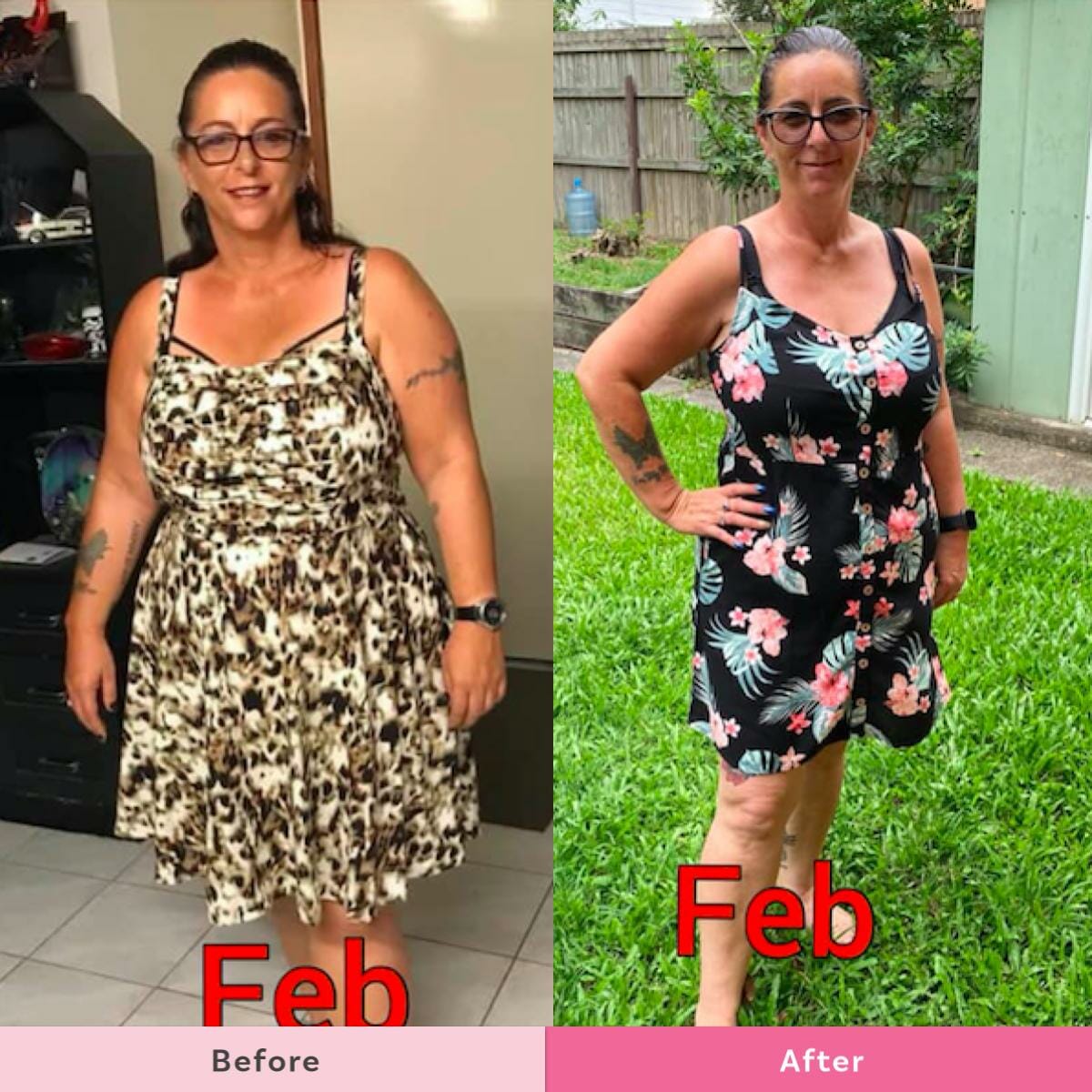 Toni Liberti is a 45 year old mum of 4 kids from Brisbane in Queensland.
She says, 'Since my hysterectomy back in 2012 I struggled with my weight, I would join gyms or go on different diets that never really worked.'
Toni has two specials needs children and as a single mum admits that for quite sometime she would put all her energy into caring for her children and would always put herself last.
"'In 2014 I met my partner and I guess it's true when they say you become relaxed when you are happy and that's what happened.I was happy and just focused on my new relationship and piled on more weight.'
Wedding proposal
In 2020 Toni's partner proposed and they busily started planning for their wedding in 2023. 'I looked at myself and finally realised I was very over weight and wanted to look smashing on my wedding day.'
Toni started her weight journey on her own and despite being restricted with exercise due to a back injury, did manage to lose over 15 kilos. However at the end of last year, her weight loss plateaued.
'At the end of 2021 I was down to 85kg but it didn't seem to shifting anymore and i was getting quite disheartened. A friend told me about The Healthy Mummy so I jumped on and joined my first 12 week challenge.'
To find out more about the Healthy Mummy's 12 Week Challenge click here
Since signing up to the 28 Day Weight Loss Challenge, Toni can't believe how much she's learned about losing weight.
'Life Changing'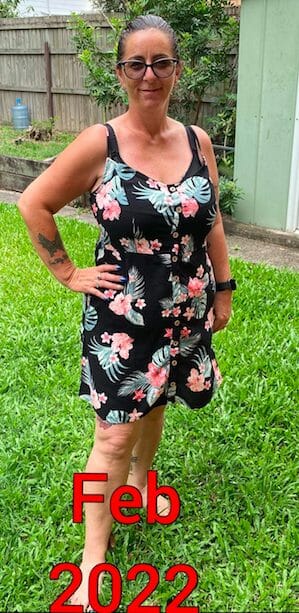 'Oh how this has changed my life and knowledge on weight loss. I started on the 4th of January 2022, i was at 85kg and now I'm 81kg so since joining the Healthy Mummy I have lost 4kg.'
'I have so much support throughout the Healthy Mummy with lots of tips and encouragement.'
One of the best things for Toni about the program is the flexibility. With access to over 6000 healthy and family friendly recipes, as well as 500 different at home workouts in the Healthy Mummy App, Toni loves that she's in control of her journey.
She says 'I always believed that to lose weight you had to starve yourself and work out for hours throughout the day, how wrong was I! We can actually eat and the recipes are divine and a big hit with the family.'
'I do follow the challenges but at times I'm happy to just use the recipes and do the workouts through the app'
'My favourite is cardio dance with Jade, it's fun and doesn't feel like a chore, with my back injuries I do more bike riding as its less impact on my back.'
And it's not just the physical changes Toni's noticed, she's also mentally feeling so much stronger.
'My mental health is so much better and i have a lot more confidence in myself.'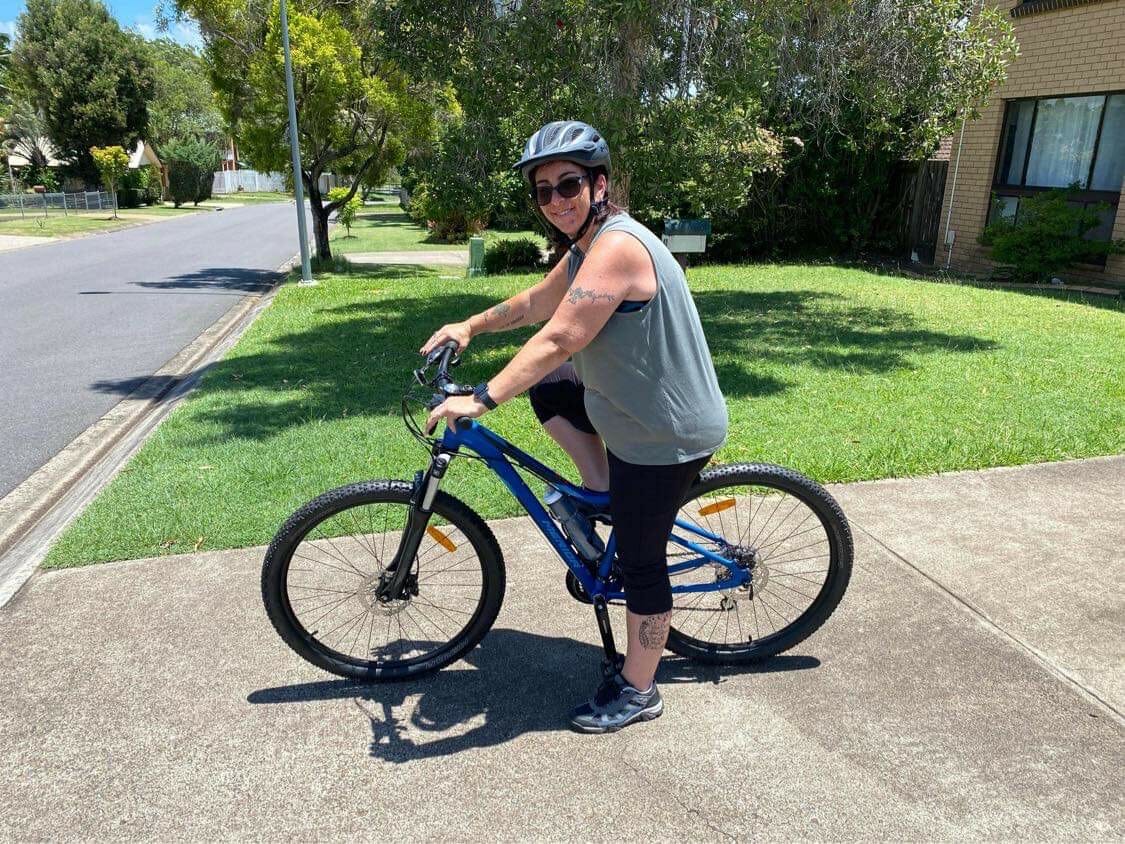 Toni's Top Tips for weight loss success
Make sure you stick to your calorie's
Don't beat yourself up if you have a bad day, tomorrow you can lift yourself up and try again
Most importantly believe in yourself
'I'm so happy with Healthy Mummy and look forward to see what I can achieve in the future.'
Are you ready to kick-start your weight loss?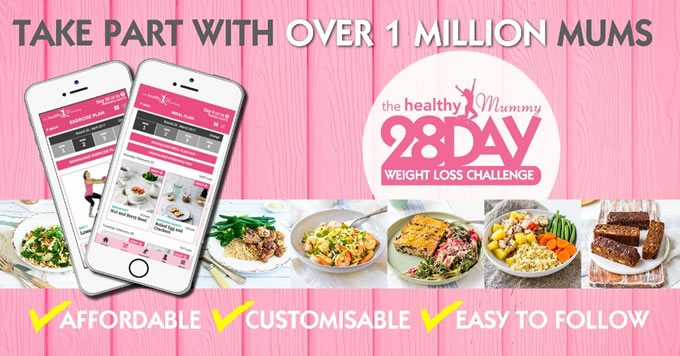 Want to shift your weight but feel like you have NO TIME in your day to exercise and eat healthily?
That's where the Healthy Mummy's 28 Day Weight Loss Challenge can help.
What do you get? You get access to:
28 days of at home exercise routines (no gym needed) – with video instruction
Customisable and breastfeeding friendly meal plans
Time-efficient exercises for busy mums – under 30 mins
Challenge combines Pilates exercises with interval and circuit training (HIIT)
Suitable for basic to advanced fitness levels.
Home to thousands of EASY-TO-MAKE recipes.
Find out more about joining the 28 Day Weight Loss Challenge.