We love celebrating the successes of all our Healthy Mummy mums in the community who are smashing their weight loss goals!
These six amazing mums definitely have something to celebrate!
Incredible mums have transformed their bodies and self-confidence!
Cat Christ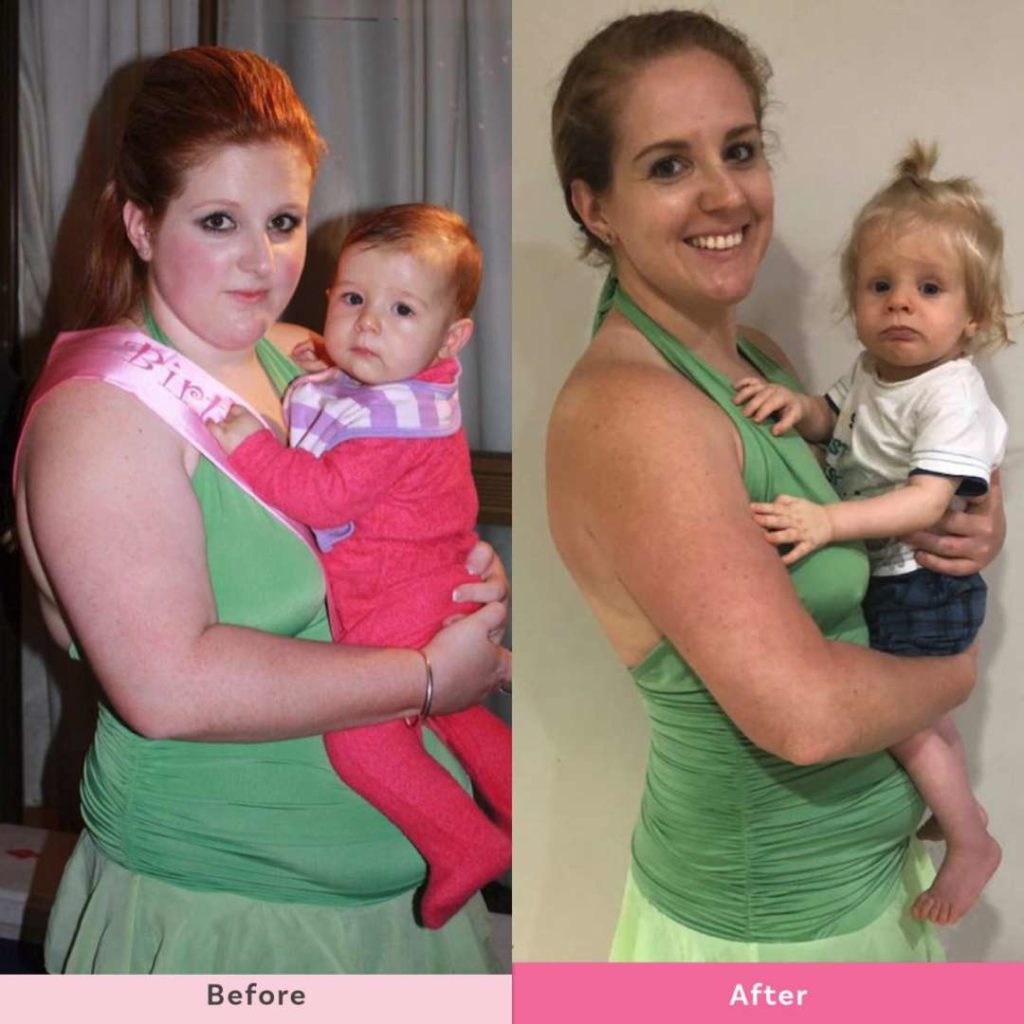 Cat says, "Baby number one to baby number three.  Seven months post-baby to eight months post-baby. NO breakfast to breakfast daily.
Snacking on chocolate, store bought cookies & packets of chips (not the single serve kind)  to snacking on a choice of over 1,000 snack recipes from the 28 Day Weight Loss Challenge Hub. NO exercise to LOVING exercise!
Same dress, same chick, different baby – DIFFERENT LIFE!"
Nadi Sanu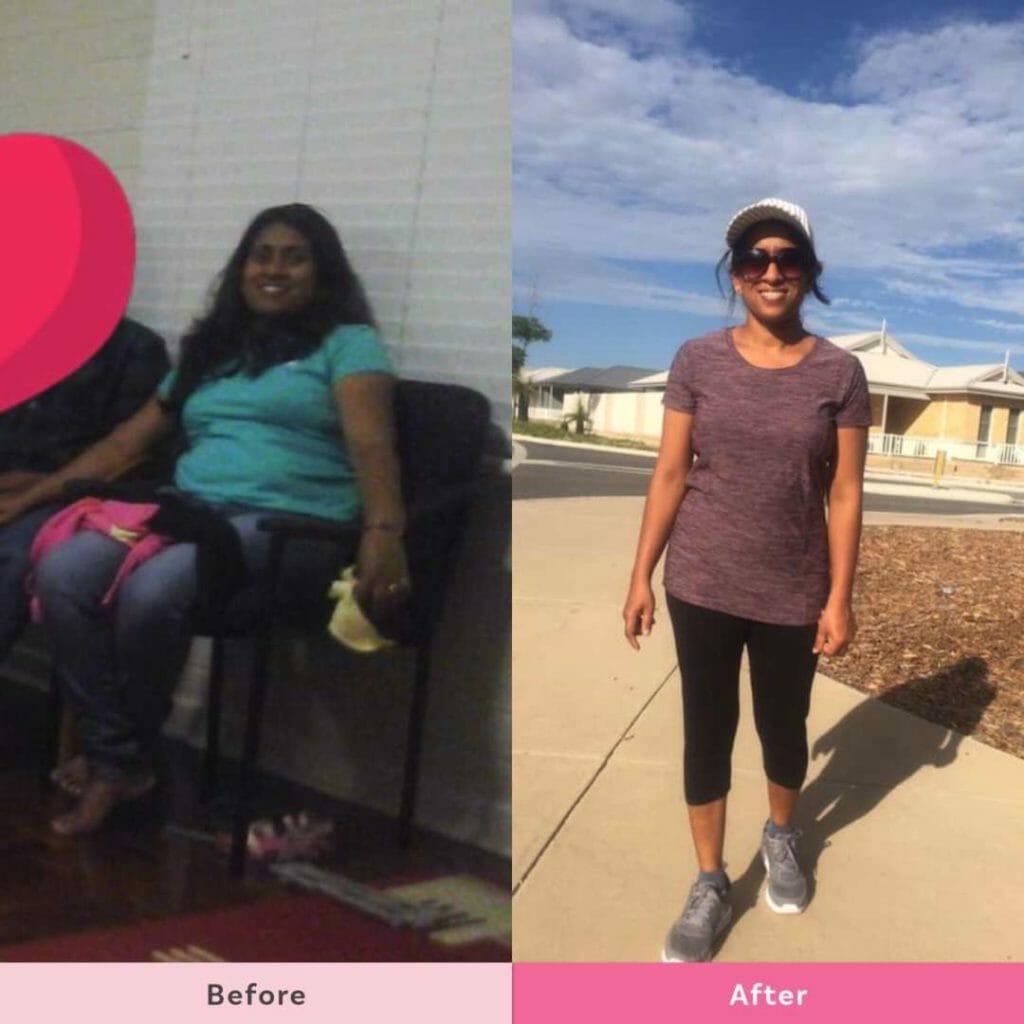 Nadi says, "From couch potato to active mum.
Thanks, Healthy Mummy for all the support given to establish a healthy lifestyle. I've lost 10 kg (that's all the baby weight) and maintaining the goal weight over a year (which is the hardest in my case). I'm more fit & healthy at 38 than I was in my 20's.
A big hooray for all the lovely mums who bring inspiration every day. Thanks for helping me to stay on the wagon."
Sara Klose
Sara says, "Thirteen months and 26.6kg, four dress sizes and low self-esteem GONE!!
I'm full of confidence now! I feel sexy, comfortable in my body and I love walking into a shop, pulling a size 12, or sometimes even a 10, off the rack and having it fit!!!
Achieved by using the meal plans every week, customized to suit my family and me, half an hour exercise three to five days a week (combination of running, The Healthy Mummy exercise vids and the gym) and drinking two litres minimum of water every day!
Twelve months from now, you'll wish you started today."
Mofiza Nisha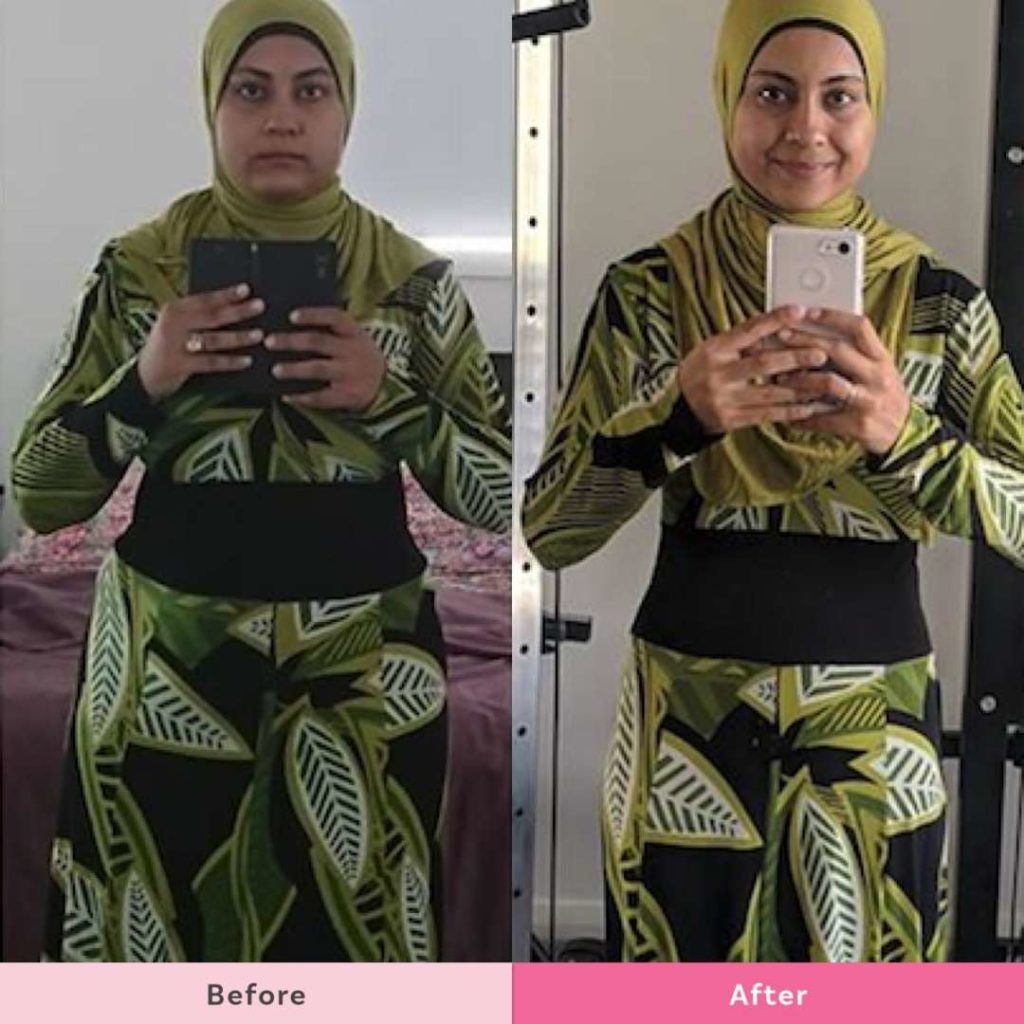 Mofiza says, "23.6kg down since signing up for The Healthy Mummy 28 Day Weight Loss Challenge in April 2018. From a size 14 to a size 6-8.
After three babies and three c-sections, I was definitely not happy with my body and appearance. With The Healthy Mummy not only did I get rid of the extra weight but also learnt to accept and love my body. Today I am a much happier and confident mum compared to the unhappy, tired, self-conscious and lacking self-confidence mum that I used to be.
With The Healthy Mummy 28 Day Weight Loss Challenge and Healthy Mummy Smoothies I have changed my lifestyle for the better in so many ways and I am loving this lifestyle.
The Healthy Mummy is the best."
Naomi Brens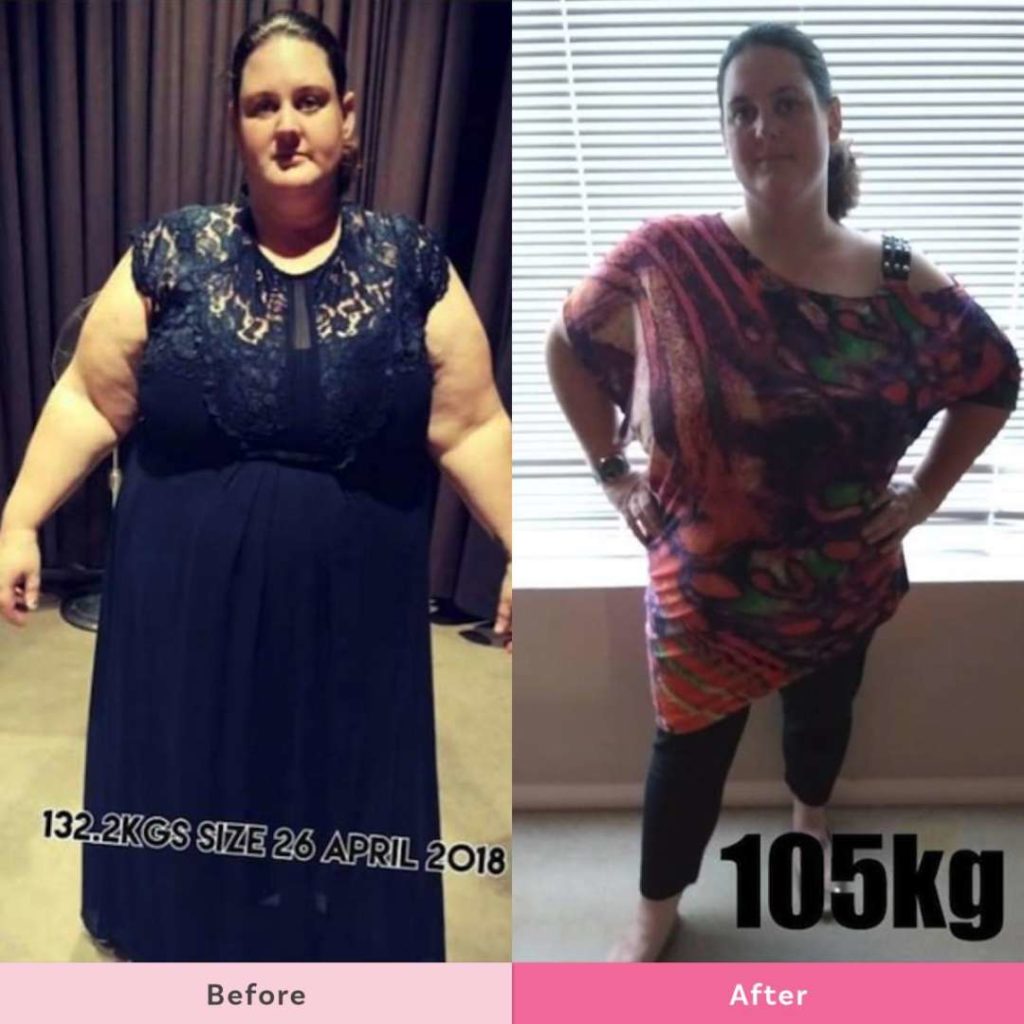 Naomi says, "27.2 kgs gone forever following The Healthy Mummy 28 Day Weight Loss Challenges and a Healthy Mummy Smoothie a day! Feeling so much more happy and confident instead of miserable, trapped and ugly!"
Tegan Palmer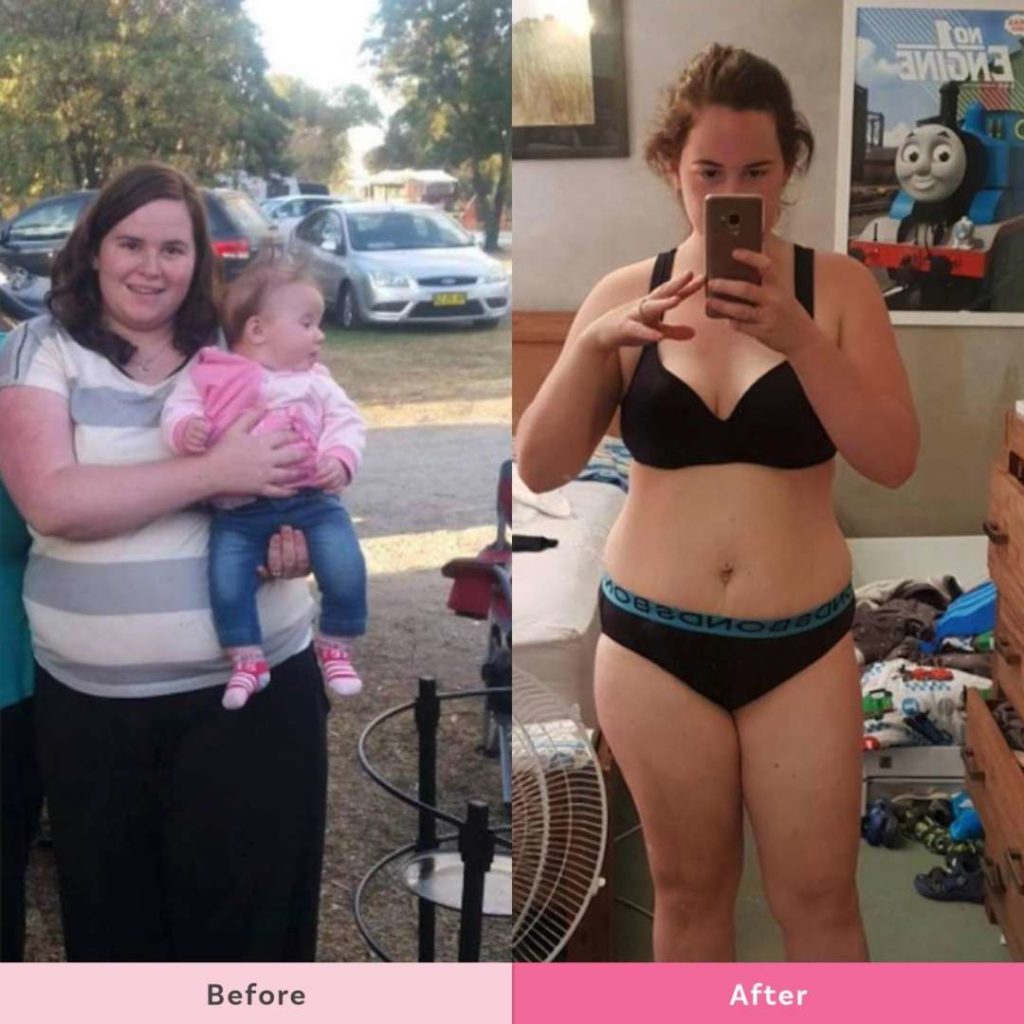 Tegan says, "The photo on the left was when my daughter was around 4 months old. I think I was around the 100kg in this photo. 
I dropped to 90ishkg, got married and in 2017 had my son getting back to 102kg. I'm now happily sitting at 74.4kgs which is so amazing for me to see! I haven't been under 75.5kgs since before Xmas! All of this thanks to The Healthy Mummy and the amazing products!
Awesome job ladies! We are so proud of all you have accomplished.
Are you ready to be a Healthy Mummy? Join the 28 Day Weight Loss Challenge today.

If you are wanting to lose weight and improve your energy – not to mention – help improve your overall health and wellbeing – our 28 Day Weight Loss Challenge is an awesome program to check out.
Our 28 Day Weight Loss Challenge includes:
28 days of at home exercise routines (no gym needed) – with video instruction
Customisable and breastfeeding friendly meal plans (including 7 Day Cleanse)
Challenge combines Pilates exercises with interval and circuit training (HIIT)
Suitable for basic to advanced fitness levels
Home to thousands of EASY-TO-MAKE recipes!
To learn more about our 28 DAY WEIGHT LOSS CHALLENGE CLICK HERE or purchase our Smoothies.