Keeping Healthy In Winter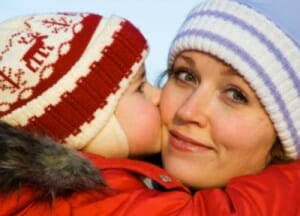 When the weather starts to get cooler do you get a little nervous about losing less weight or even putting on weight?
This is a common feeling among many women and mummies but with these 6 tips below, winter and the cooler months can still be part of your healthy eating journey.
Try a different exercise
Don't use the cooler weather as an excuse to not exercise. Give your routine a boost and reinvigorate it with some different exercises. Try some hot powered yoga. Try running on your lunch break. Try dancing for 10 minutes at 6am. Try something different and keep your heart beating and moving.
Take up a night time hobby
One of the worst tricks of winter is the late night curse of tv and warm desserts with snuggling. Although this is deliciously relaxing, take up a new hobby so you do not sit there mindlessly eating warm comfort foods. Start stretching, reading, writing a book, taking photos, craft, warm baths, learning a new language. There is so much time in the evenings that we often waste.
Hearty foods
Winter food can be hearty without the fat and kilojoules. Try thickening up soups with barley, legumes or  soup mix. Add in tinned tomatoes and a little cornflour. Puree cooked vegetable to thicken up a stew, casserole or soup. Cut off the fat of your meat cuts and add in additional herbs and spices instead. If you desperately want to use cream, try reduced fat or even low fat plain yoghurt as a substitute.
Hot drinks
Avoid the hot coffee and the full fat creamy hot chocolates. Of course have one every now and then, but warm yourself up regularly with a delicious array of teas. There are so many herbal teas around these days which are flavoursome, refreshing and warming during winter without the calories.
Rug up
A little cold outside, rug yourself and the kids up and get outside to run around. The reduced humidity with clear crisp blue skies is the most beautiful time to get out and be active. Get on a bike and ride the tracks and play tip in the garden. Get out and be active, even if it is a little cold.
Get online
There are some great exercise videos and recipes online for some inside healthy eating and exercising inspiration. Check out all of our recipes here and some exercise tips as well for you to get active at home.
Winter special offer!
Our best selling 28 DAY DIET & EXERCISE PLAN which is now available in a PRINTED & GLOSSY 84 PAGE BOOK comes with a FREE COPY OF OUR WINTER WARMER PLAN which is perfect for the cooler weather! You can preview the book ($39.95) and plan here
Special Offer & 10% Discount
If you are ready to lose weight then The Healthy Mummy plans offer a healthy and safe exercise and diet routine that are safe if you are breastfeeding and you can use code LOYALTY for a 10% DISCOUNT at the checkout