Here's how this inspiring mummy lost 20kg on the 28 Day Weight Loss Challenge and learned to control her panic attacks and anxiety in the process.
Kelly Craven reveals it's not just her physical health that's improving, but also her mental health.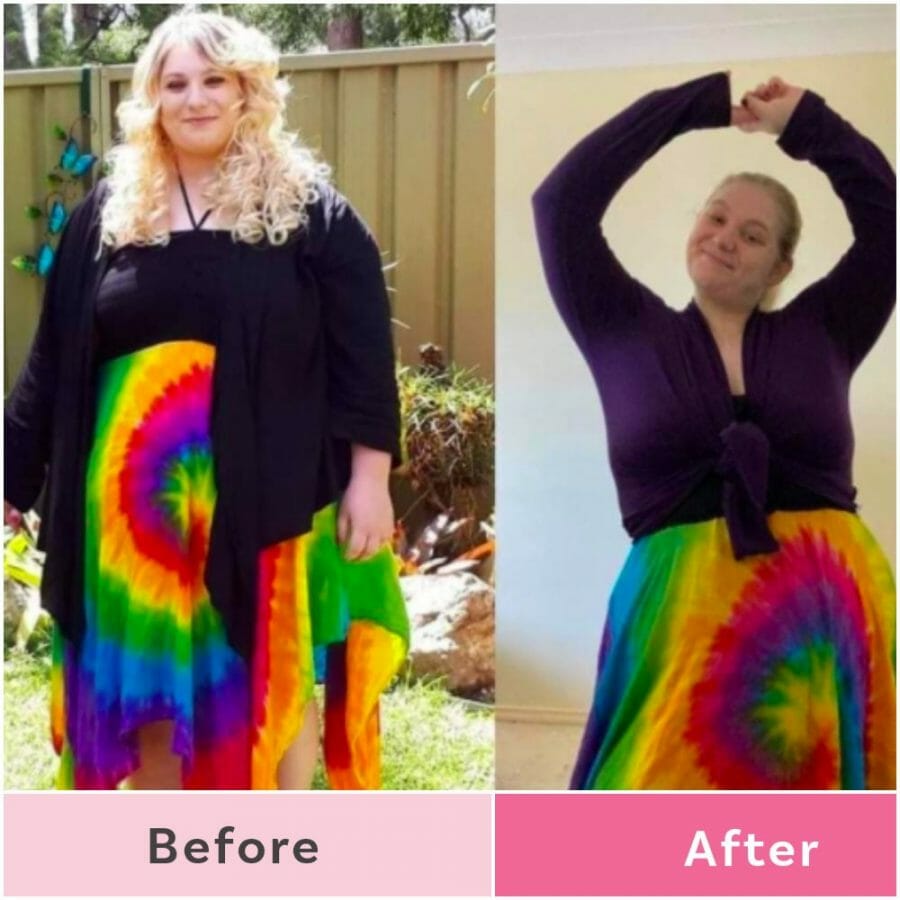 "I'm finally on the road to better health and a better life. Mentally and physically," she says.
"Less IBS, less anxiety, less panic attacks, no back pain, no hip pain. I no longer sink in the mattress.
How Kelly lost 20kg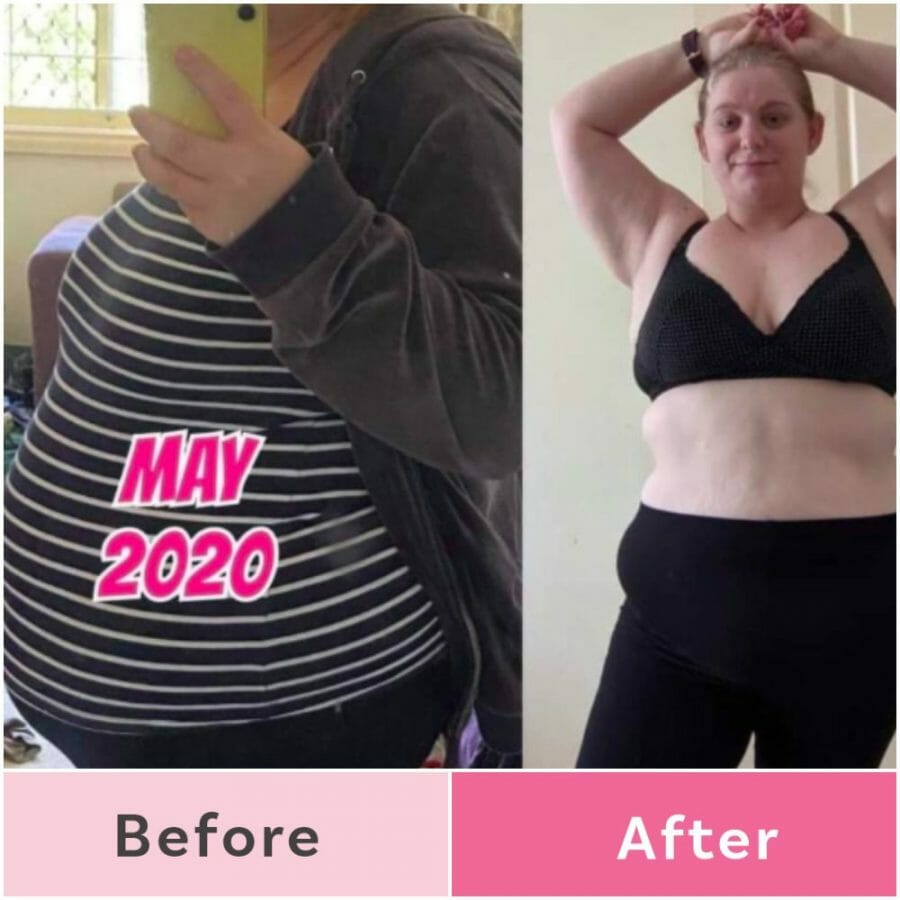 The moment Kelly realised she needed to make a change was when she was eating and not feeling full.
"I had 5 meals in one day and had lost that sense of feeling full in my tummy. So I went to the doctor about it. I was actually frightened," she says.
"They did some tests and I was told about binge eating and also being diagnosed with non alcoholic fatty liver in July 2020.
"It's hard to lose weight as it is, but when you have non alcoholic fatty liver it's actually a lot harder to lose because the weight just piles on around the mid section."
That's when Kelly decided she need to step things up a bit.
"I need to work harder and stronger and the Healthy Mummy recipe hub was a big help with that as I had to start eating healthier, cleaner and cut down on sugar and carbs."
Kelly was able to reverse her non alcoholic fatty liver
Amazingly, this lovely mum has been able to reverse her non alcoholic fatty liver!
"My moods have improved and I'm smiling more, sleeping better and waking up with energy," she says.
"I'm able to keep up with my three children and the housework .. everything else that comes along with it is just an added bonus!"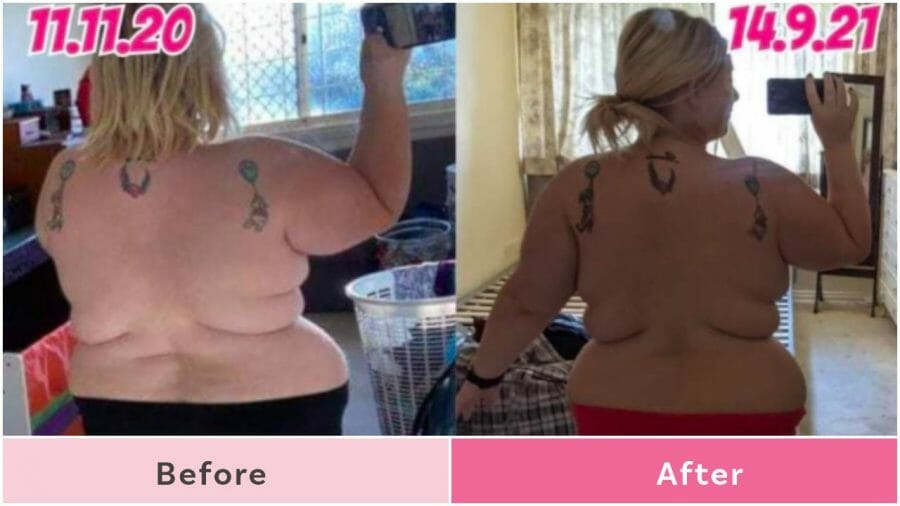 Beforehand, the mum-of-three didn't think getting in shape was possible.
"I used to think that it was impossible to do it," she adds. "All you need is that positive mindset, patience and will power and you can accomplish anything you want!"
What a typical day on a plate looks like for Kelly
Breakfast: Healthy Mummy  tummy smoothie OR meal using Healthy Mummy App. 
Snack: Choc Apple Bites 
Lunch: Healthy Mummy Tummy Smoothie 
Snack: Banana and Strawberry Snack Plate  
Dinner: meal from the Healthy Mummy  App   
"My favourite Healthy Mummy meals are the Mexican Lasagne, Burger Bowl, Meatball Sub and the Creamy Mushroom and Bacon Ravioli.  
"My favourite Healthy Mummy  snacks are the Cookie Dough Bliss Balls, Choc Apple Bites and the Berry and Banana Snack Plate.  My favourite app workouts are the Dance Strong workouts.
"I love to dance and it's also the best form of cardio!"
3 tips for success
1. Be committed
2. Stay motivated
3. Think positive. It's all about the positive mindset!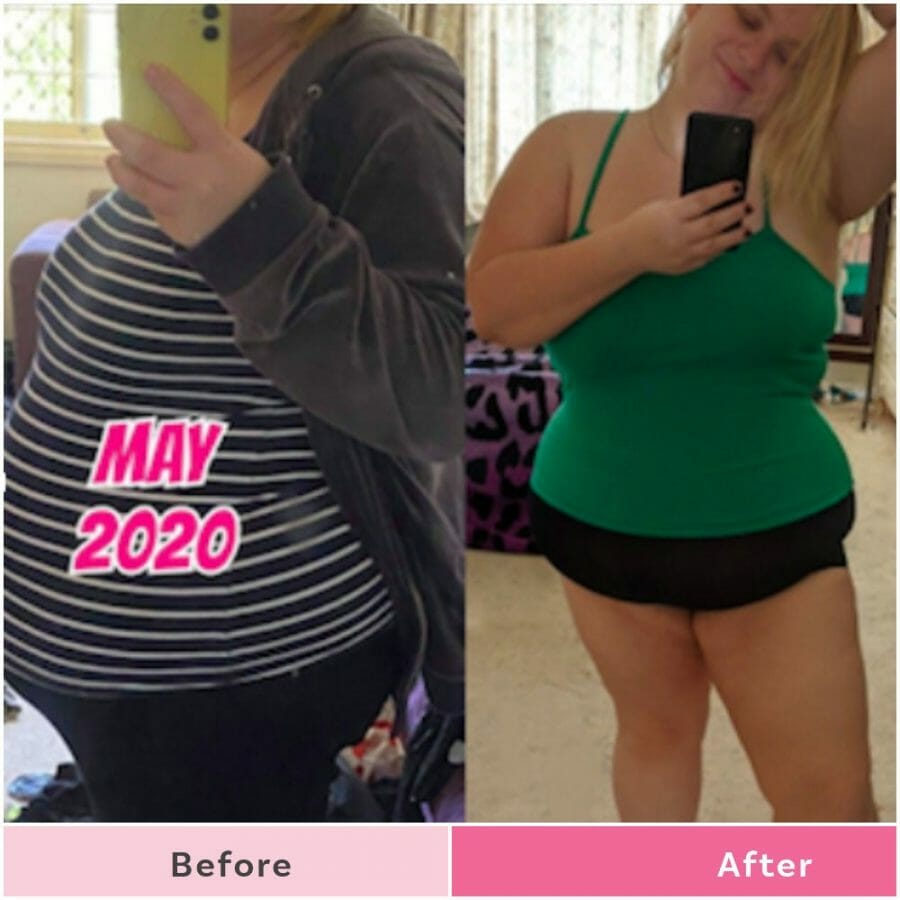 Join the 28 Day Weight Loss Challenge TODAY!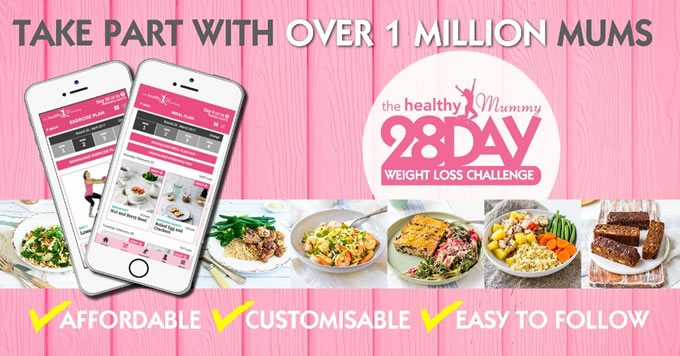 Want to shift your weight but feel like you have NO TIME in your day to exercise and eat healthily?

That's where the Healthy Mummy's 28 Day Weight Loss Challenge can help.

What do you get? You get access to:
28 days of at home exercise routines (no gym needed) – with video instruction
Customisable and breastfeeding friendly meal plans
Time-efficient exercises for busy mums – under 30 mins
Challenge combines Pilates exercises with interval and circuit training (HIIT)
Suitable for basic to advanced fitness levels.
Home to thousands of EASY-TO-MAKE recipes.
Find out more about joining the 28 Day Weight Loss Challenge.