The latest family dessert mums just can't get enough of!
It's the latest on-trend dessert that mums in the Healthy Mummy community are all DROOLING over!
It's yet another recipe from the 28 Day Weight Loss Challenge that has become so popular, community members are sharing their pictures and comments on the delicious and healthy version of this indulgent classic: The Baked Pear Custard Tart!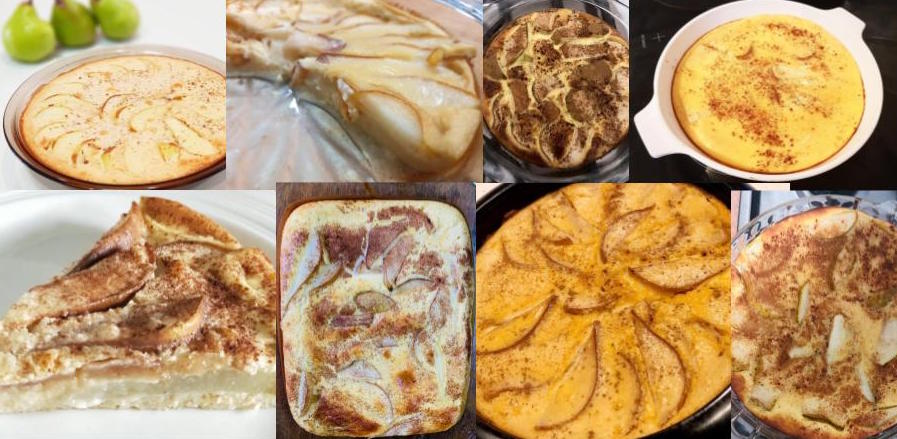 It's Hip To be Pear!
Move over apples there's a new fruit in town! Pears often get overlooked in favour of apples but they also pack a nutritional punch and can be used in heaps of sweet and savoury dishes.
And sometimes, it's the really simple recipes that taste the best! This recipe is a perfect example of that – it's super easy to prepare and only takes about 10 minutes. Plus this scrumptious dessert is just 260 cals per serve.
This one is too good not to share – scroll down for the recipe details below.
Every month, recipes like this are added to the Healthy Mummy App as part of the 28 Day Weight Loss Challenge.
Hear What Mums are saying about The Baked Pear Custard Tart
Kerrie O'Brian says, "Baked Pear Custard Tart … WOW! Where have you been all my life?! Absolutely amazing!!!
"I've been eyeing off this recipe for ages but only finally got round to making it for dessert tonight as I had pears to use up and OH. MY…… total 100% DELICIOUSNESS!!! Served straight from the oven all fragrant and warm with 1 tablespoon of cream the family ate it all up with delight. Even fussy sweet toothed hubby gave it 10/10!
This one is going to be on high rotation in our family meal plans during the colder months to come.  If you have never tried it definitely definitely give it a go. It was so easy as well.
I'm going to hide the leftovers in the fridge for myself … I don't want to share this one"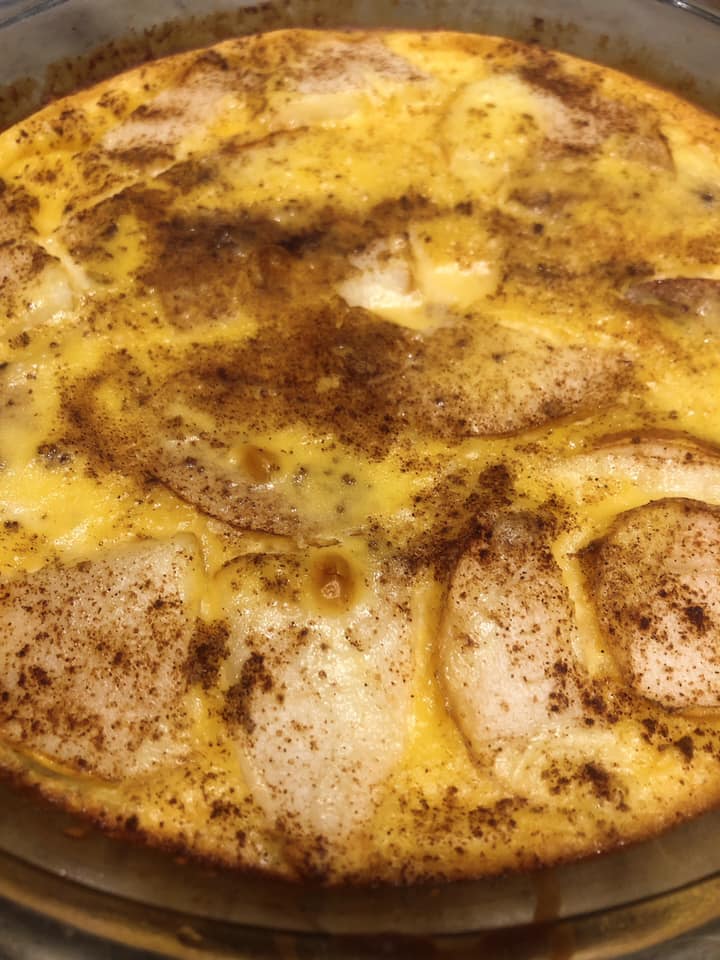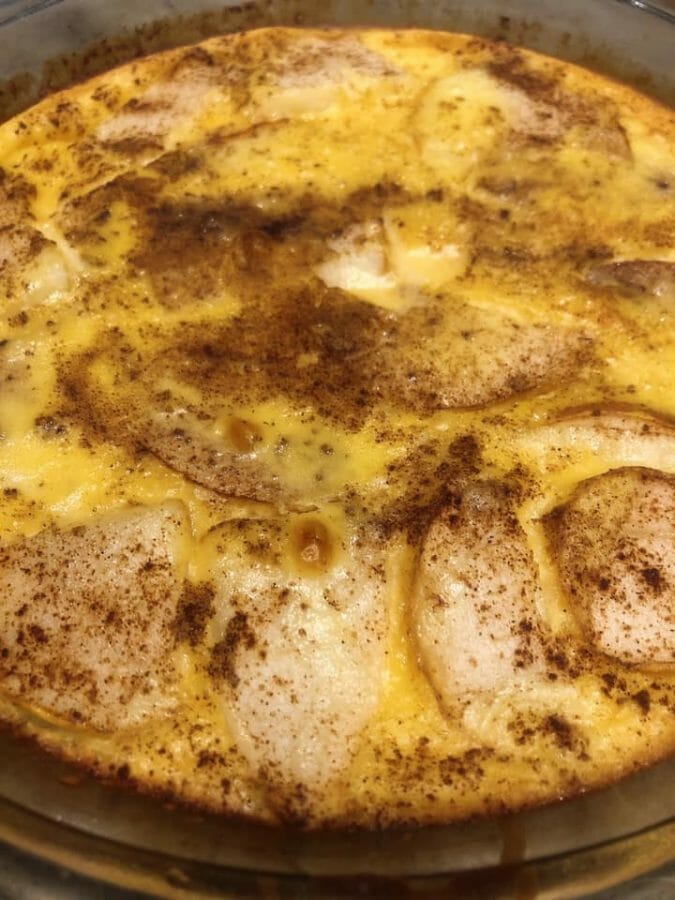 Sue Hixon says, "Luscious! Baked Pear Custard Tart is dessert at my house. It seems so fancy, but could not have been simpler to make."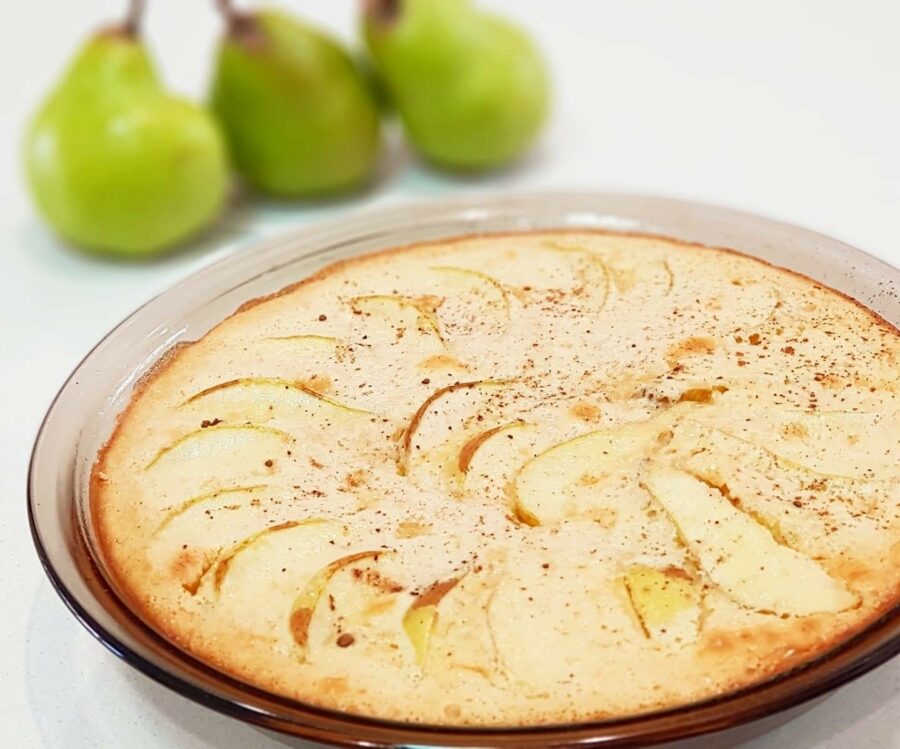 Megan says, "The Baked Pear Custard Tart!
This was one of the first Healthy Mummy recipes I ever made. I watched Rhian make it on one of the morning shows last year. 12 months later and still love it'"
Kate Kernan says, "Ummm okay this is absolutely as DIVINE as everyone has been saying, just wow! – The Baked Pear Custard Tart. Get onto it! "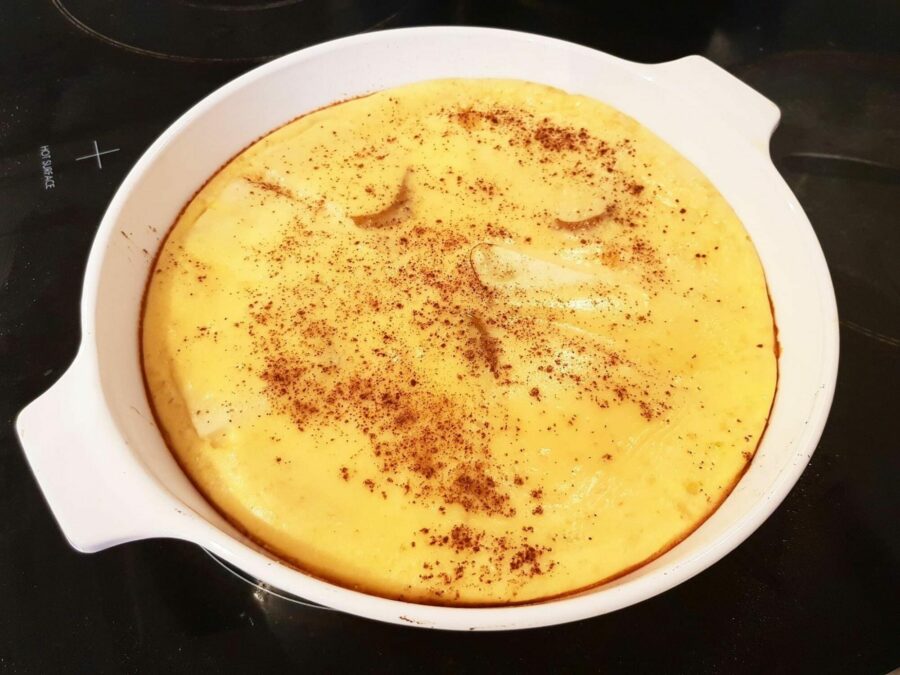 Elyse Larven says " Finally got around to making the Baked Pear Custard Tart! Wow, so tasty the kids loved it and it's so easy to make."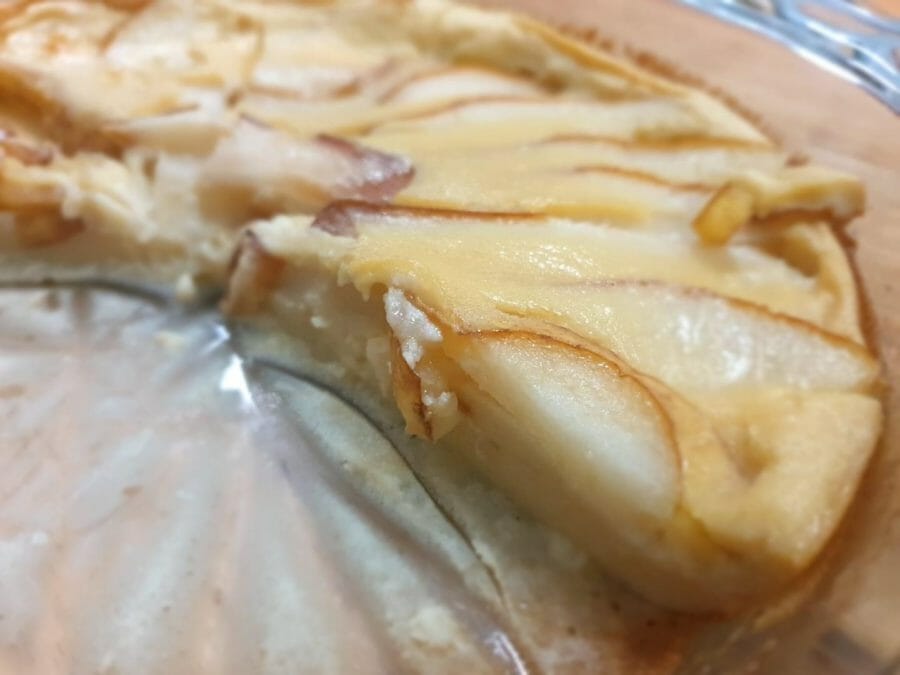 Lauren Buckley says " It's been about a week since I saw Kerrie O'Brien post about the Baked Custard and Pear Tart and drooled over it. 
Today I had the time and the will. The pears and all other key ingredients. The scene was set (And heaven knows I'm not a baker or much of even a dessert maker). 
I was blown away by really how easy it was AND it got a rave review from hubby. Now to keep him from it in the fridge!!"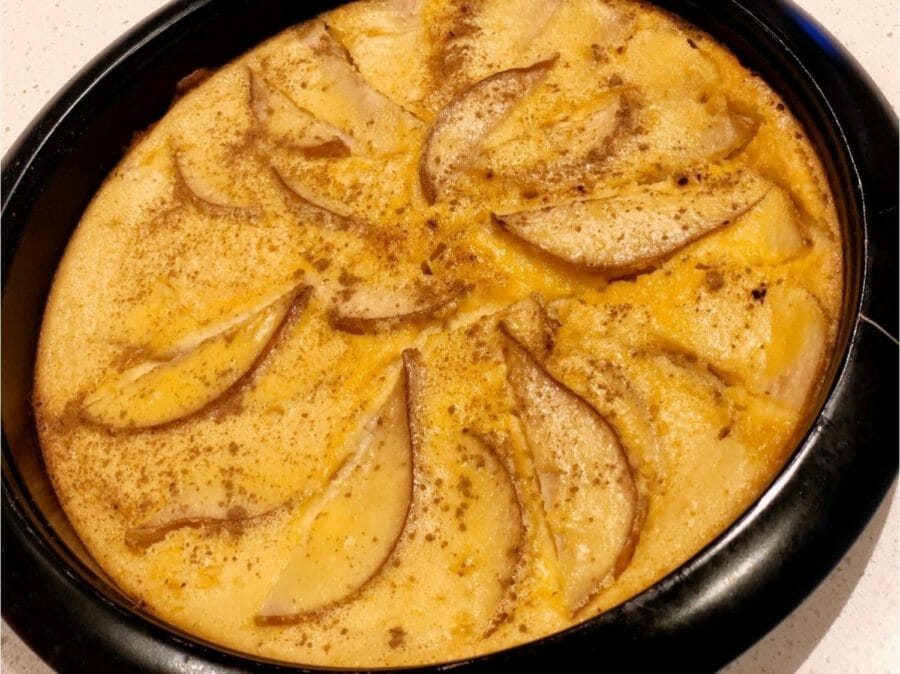 Jana Coleman says "Is it dessert time yet?
I can't wait to devour a slice of this goodness. After everyone has been raving about it. I did have cook it a bit longer than the recipe said so the custard would set properly. It smells so good."
Are you drooling yet?!! 
Try this recipe for yourself. Click here for the Baked Pear Custard Tart 
For thousands more amazing recipes like this one,  join the 28 Day Weight Loss Challenge.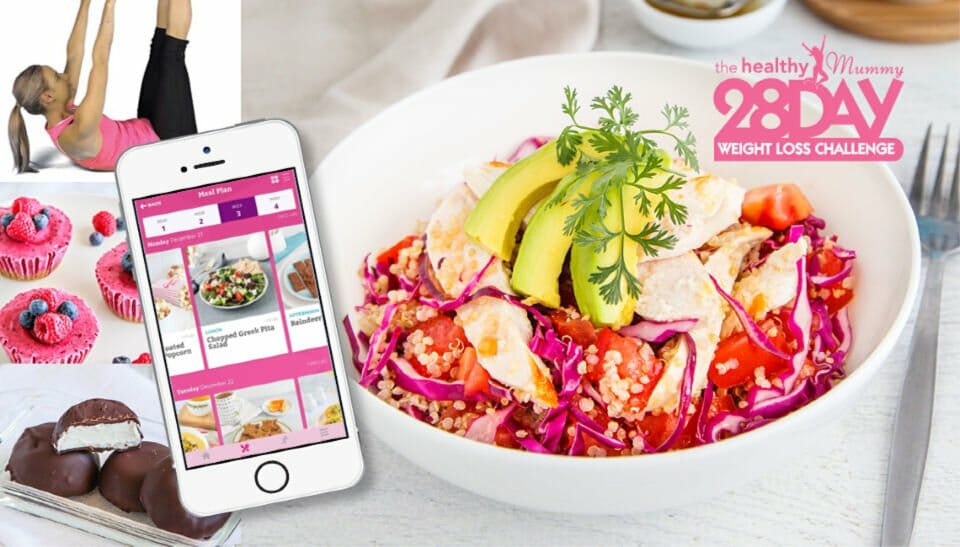 Each month our 28 Day Weight Loss Challenge gives you a meal plan, exercise routine and tips and advice to help you be the best version of yourself.
Do you find yourself victim to emotional eating? Take the stress out of putting so much emphasis on food and diet and try our 28 Day Weight Loss Challenge which has been described by 100,000's of mums as a lifestyle change!
With a weekly meal plan consisting of 3 main meals and 3 snacks – The Healthy Mummy's 28 Day Weight Loss Challenge can help you stick to a healthy food plan and hit your weight goals.
You can find out more or join the 28 Day Challenge HERE.