5 tips on how to successfully and sustainably lose 50+ kilograms
Healthy Mummy 28 Day Weight Loss Challenge member Cicily Goodwin has lost 53 kilograms on her weight loss journey and is a true inspiration to other mums. What's more, Cicily has lost this weight in less than 20 months.
"People ask me how I find motivation. How I keep going. I don't just have it naturally. If I did then I wouldn't have gotten to 128kg. I CREATE IT!" Cicily reveals.
In this article, Cicily reveals her top tips to losing 50 kilograms in a sustainable and healthy way to help encourage other mums on a similar journey.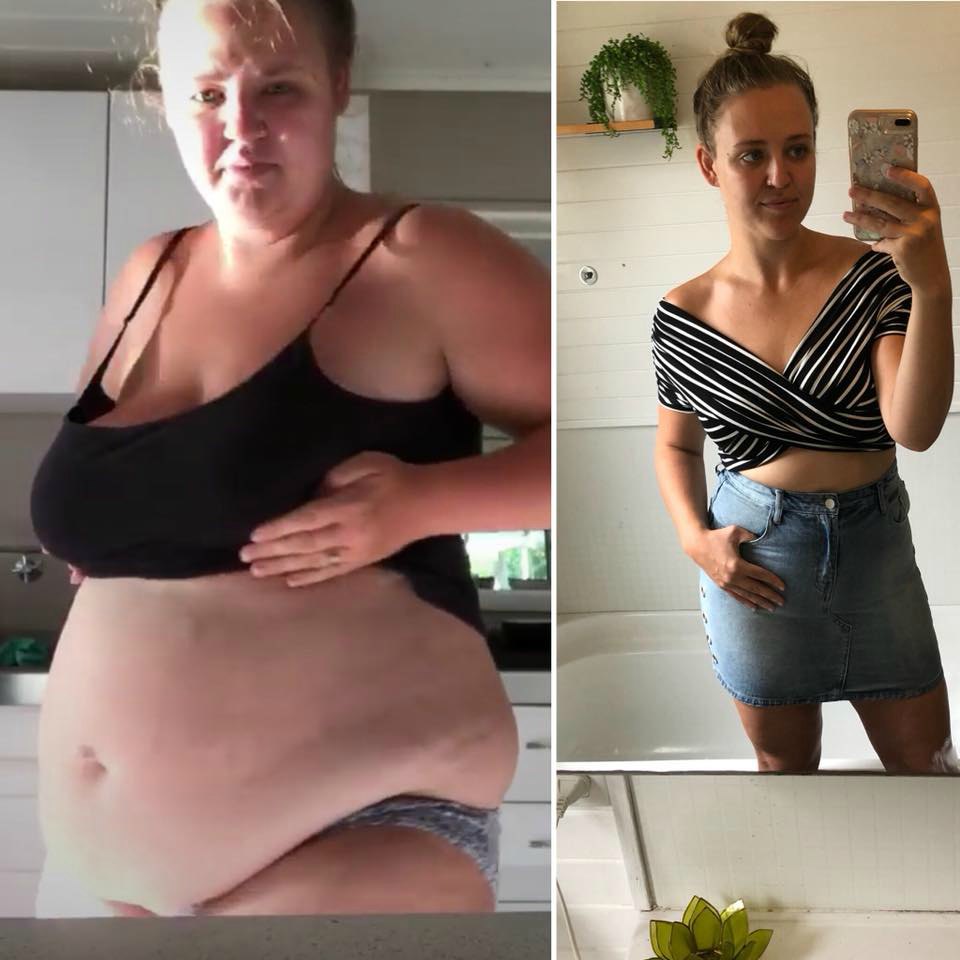 Cicily Goodwin shares her advice on how to lose over 50kg
It may be daunting if you have a large amount of weight to lose, but Cicily has been there and she knows first hand that starting is the first and BEST step.
Cicily asks, "Who's got over 50kg to lose and feels overwhelmed? I feel you.
Who here can't just walk into a normal shop and find their size? I've been there.
Who gets sweaty and out of breath just walking around Woolworths? That was me too.
Who has to wear tights even when it's 40 degrees or their legs rub together and give you a rash? I remember it well.
Who's been discriminated against or treated differently because of their size? I have my whole life.
Who here has tried every diet under the sun and is wondering whether this time will be it? WELL IT WILL BE!!
Don't know where to start? It's here and now."
Cicily's suggestions on WHERE and HOW to start
1. Buy the Healthy Mummy Smoothies
"I have 1-2 Healthy Mummy smoothies a day with fruit, nuts and seeds," she says.
The Healthy Mummy Smoothies are an excellent source of essential vitamins, minerals, nutrients & important antioxidants. They provide the best possible energy and can help with weight management when used as part of a diet & exercise plan.
2. Sign up to the 28 Day Weight Loss Challenge
"Use the recipes on the 28 Day Weight Loss Challenge meal plan and recipe hub for all other meals and snacks. If you don't have time to cook all the time, try your hand at meal prepping," Cicily says.
Meal prep doesn't mean you have to stay in the kitchen for hours on end chopping, preparing and cooking meals for months at a time. Meal prep can be as simple as chopping a few extra vegetables when cooking tonight's dinner to pop away and use for tomorrow's lunch. Meal prep can be as simple as using the same ingredients to make a whole bunch of recipes and food.
If you have never meal prepped before and/or are thinking about joining the 28 Day Weight Loss Challenge – you should download our FREE Meal Prep Essentials Guide + Recipes sampler here.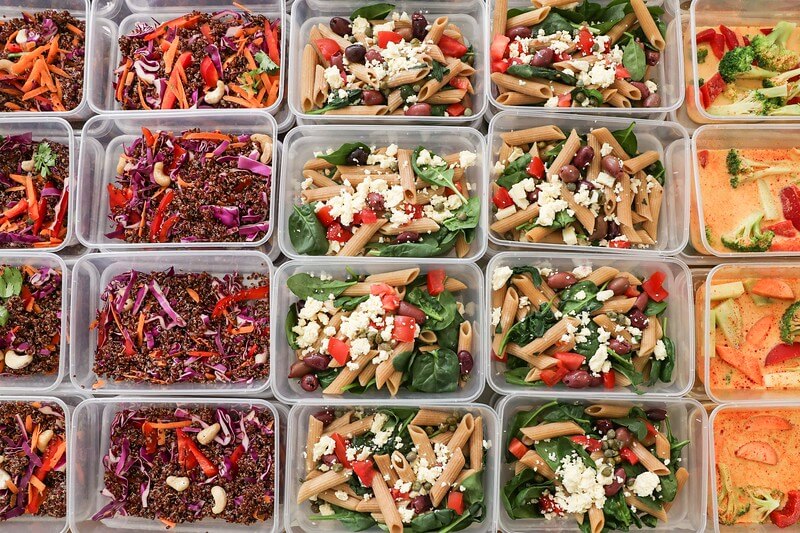 3. Start walking
When it comes to exercise Cicily says, "Walking is all I've done for most of my journey. I now follow the 28 Day Weight Los Challenge exercises and but it didn't start that way."
She also said and understands that exercise is HARD when you're 128kg and unfit so don't put too much pressure on yourself!
4. Set realistic goals
With unrealistic goals comes failure and more of a chance to give up. By setting small and realistic goals for YOU – you are giving yourself the best chance at weight loss success.
Cicily says to set goals like this, "35kg a year = 700g a week = under 3kg per month." In breaking down weight loss like this you are more able to reach them and actually even exceed your weekly losses.
Here's how you can set smart weight loss goals for yourself.
5. 6 good days and 1 rest day
Moderation is key here.
As this is your life you want to be able to enjoy it and be able to do this forever, "so don't make it a chore, don't be boring, don't stop living! If you have a birthday, enjoy it! But make it count where you can," Cicily said.
Thanks for the amazing tips Cicily.
Join Cicily on The 28 Day Weight Loss Challenge here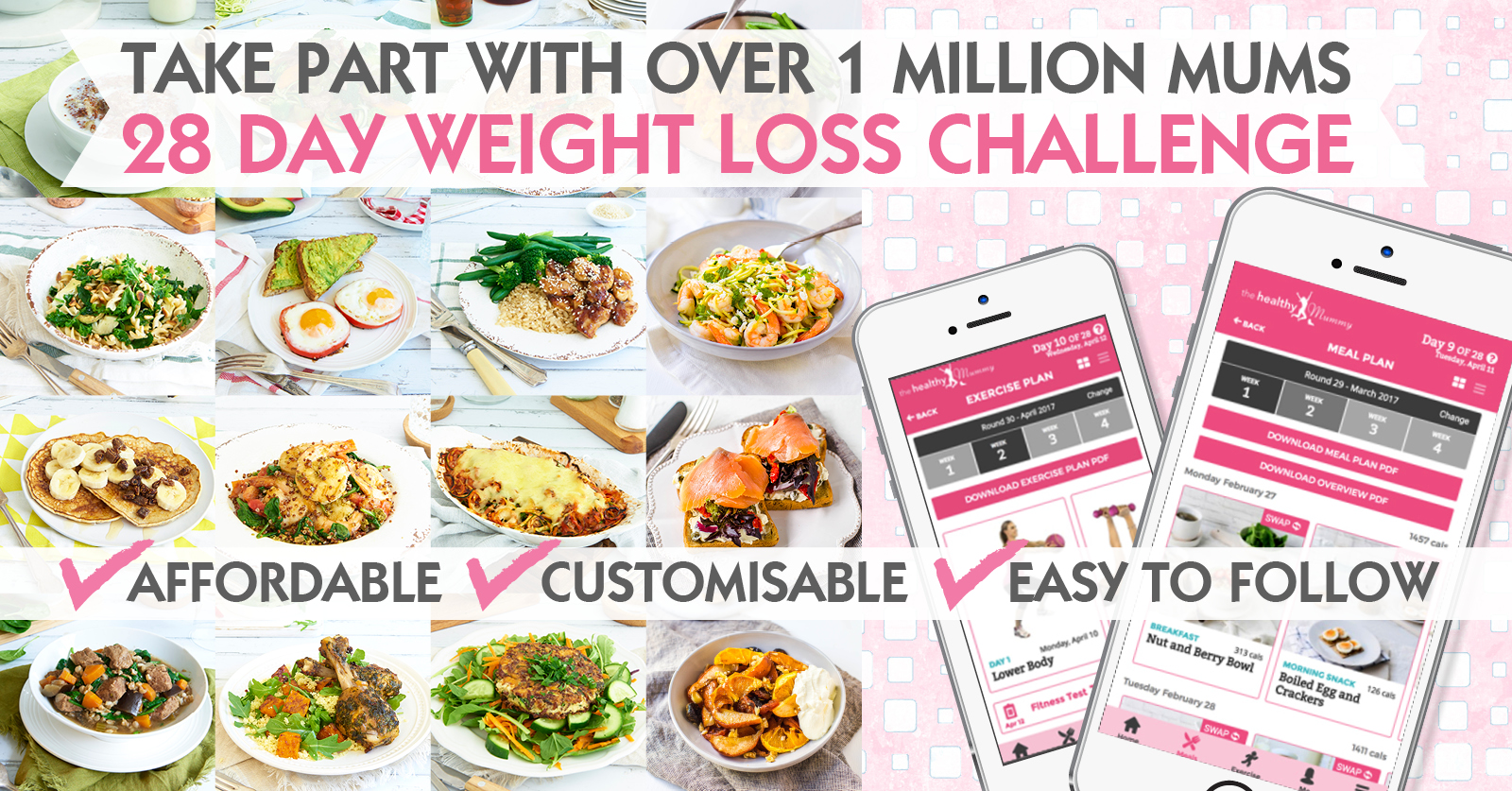 The 28 Day Weight Loss Challenge includes daily meal plans, customised and personalised menus that are family and budget friendly plus full exercise plans with videos.
With over 4000 family friendly recipes, daily exercise and 24/7 support, you will be able to hit your goals with the most success.