You can lose weight and still enjoy these mouth-watering mini doughnuts
If doughnuts are your weakness but you are trying to lose weight don't fear. These mouthwatering healthy mini donuts won't jeopardise your weight loss.
With the Healthy Mummy 28 Day Weight Loss Challenge, you don't have to cut out any food groups in order to lose weight. Not even DOUGHNUTS!
Our Challenge membership gives you access to thousands of healthy and delicious recipes including all of your favorite treats. We simply show you how to make healthier versions of them.
During National Doughnut Day in June hundreds of mums from our weight loss community were busy cooking our Healthy Mini Doughnuts. They share their fabulously decorated mini doughnut creations below. WARNING –  You might develop a donut addiction after seeing these!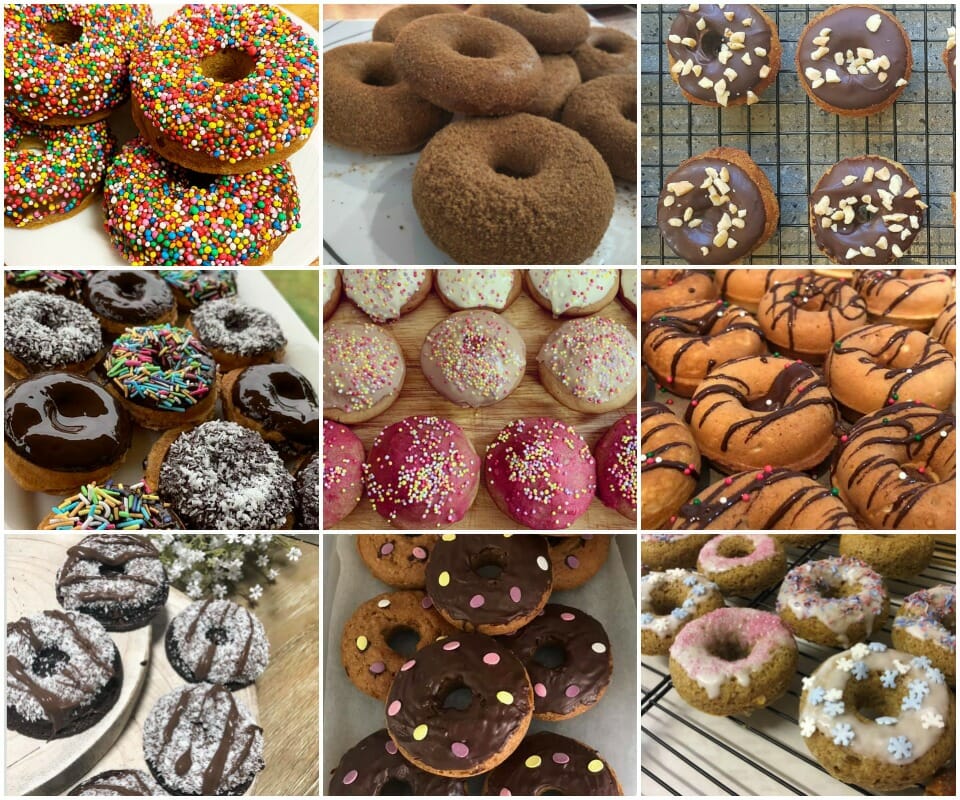 The Healthy Mummy 28 Day Weight Loss Challenge is a fully interactive and online customisable meal and exercise plan with over 4,000 recipes, over 350 exercise videos and 24/7 support.
The Healthy Mummy program is an easy, family-friendly and budget-friendly program that has helped mums lose over 3 million kilograms. And we can help you too.
Read about how our members are losing weight and improving their health here.
If you are a fan of doughnuts but are trying to lose weight don't fear.  Try our egg free, dairy free, healthy mini doughnuts below. Your partners and children will love them too. Get our free Healthy Mummy mini doughnut recipe.
Hear what some of our mums had to say about these donuts.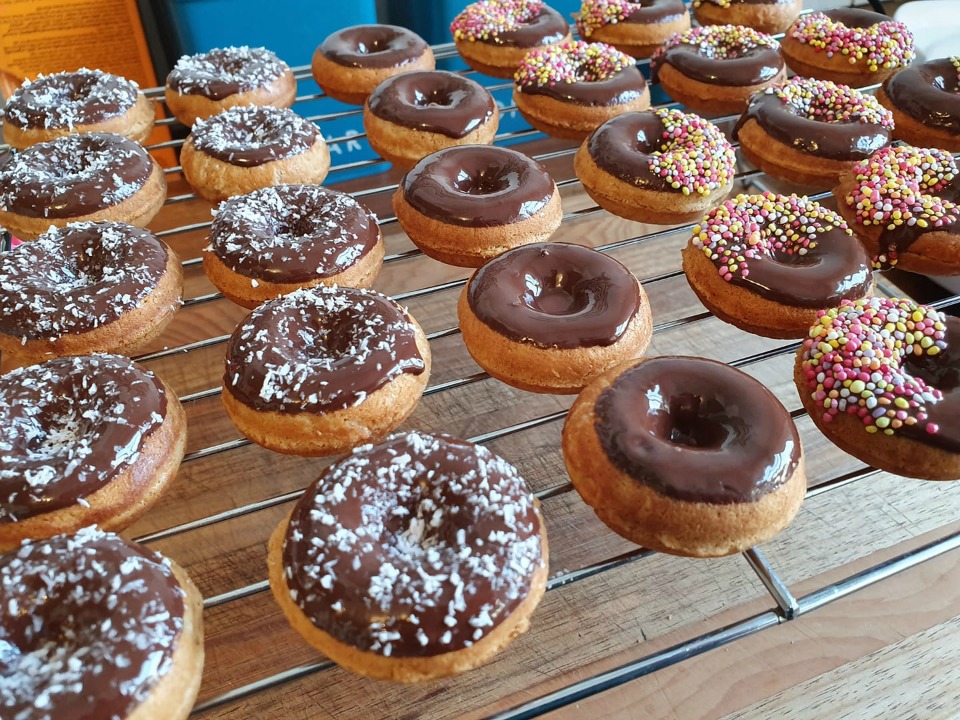 Ashlee Rumble says "Finally got a doughnut maker to try the healthy mini doughnuts and can't wait until my kids try them".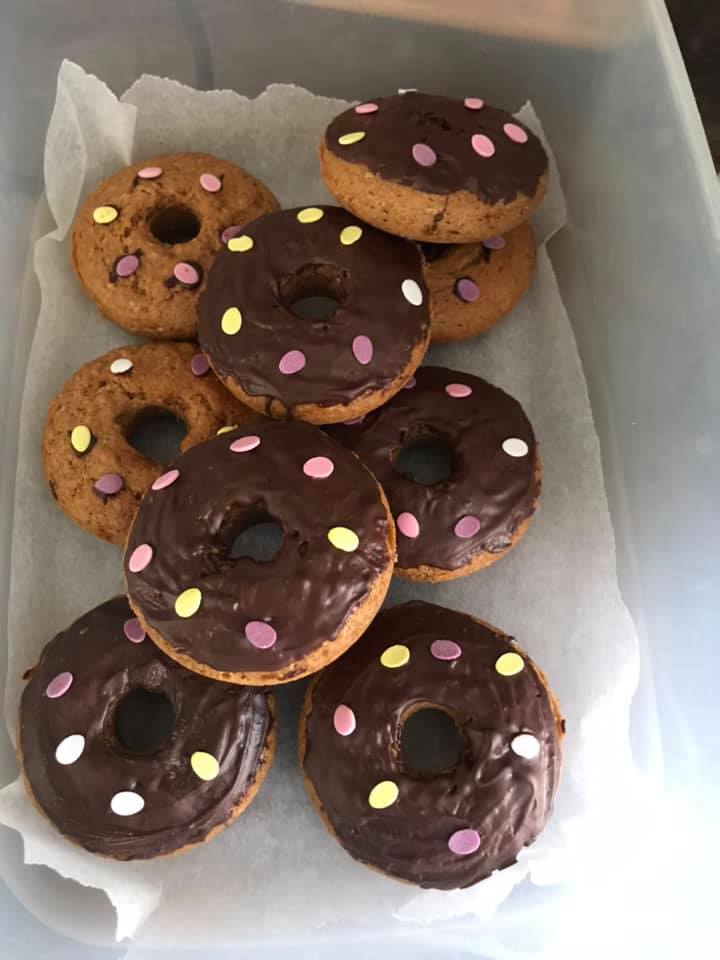 Toni Scammell says "Just finished an 8 mile run (my furthest distance!) Feet are a little sore…I am so looking forward to soaking them in my foot spa while treating myself to one of these delicious chocolate orange doughnuts".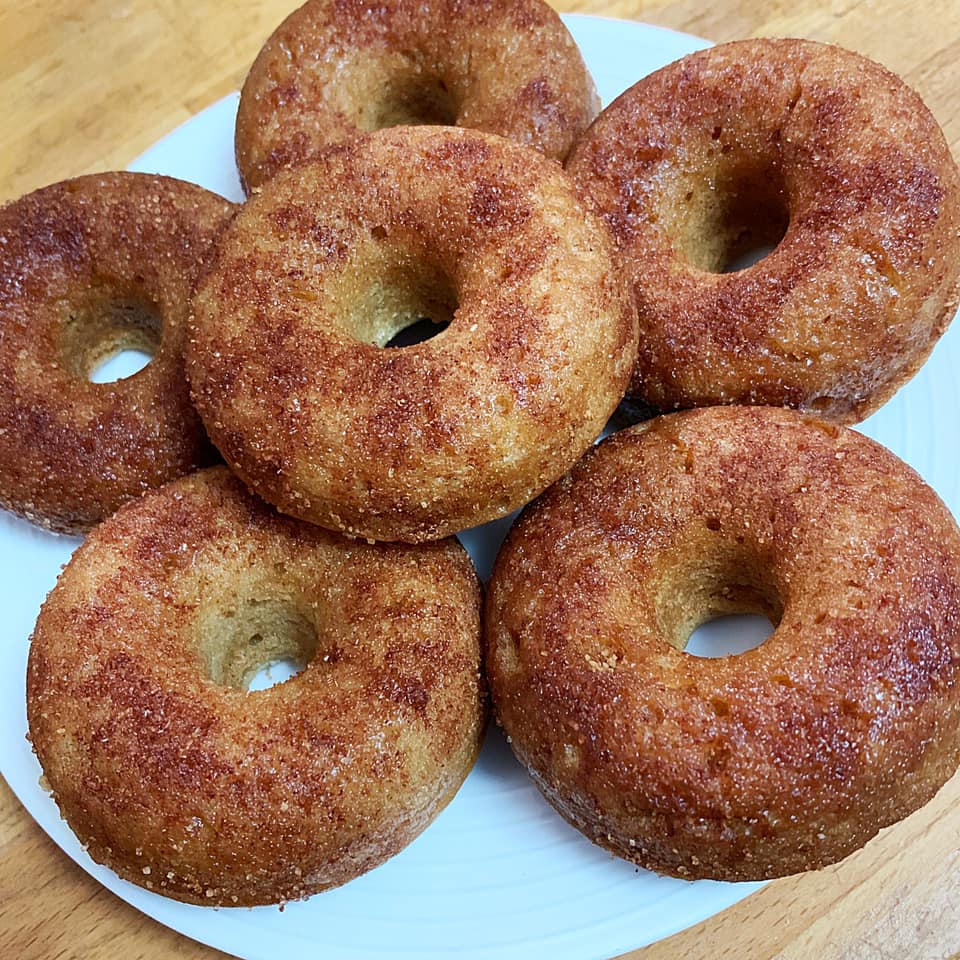 Libby Butler says "I whipped these babies up this afternoon. I baked them on 175deg (not fan-forced) for 20min, but they could have been okay on 15min (still delish!).
I made 12 doughnuts and 4 small muffins. 
I brushed half with melted coconut oil and sprinkled cinnamon & coconut sugar, and half with melted chocolate and 100s & 1000s.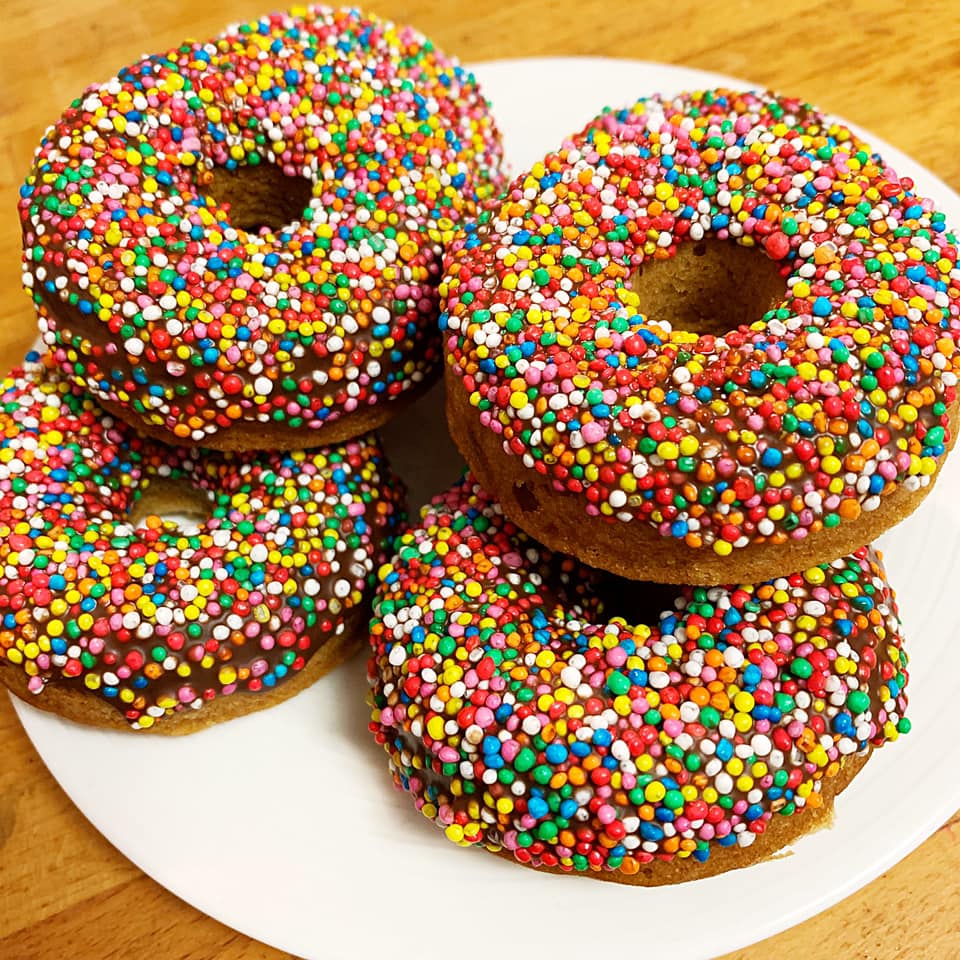 Safe to say, this won't be the last time we make these over the school holidays!".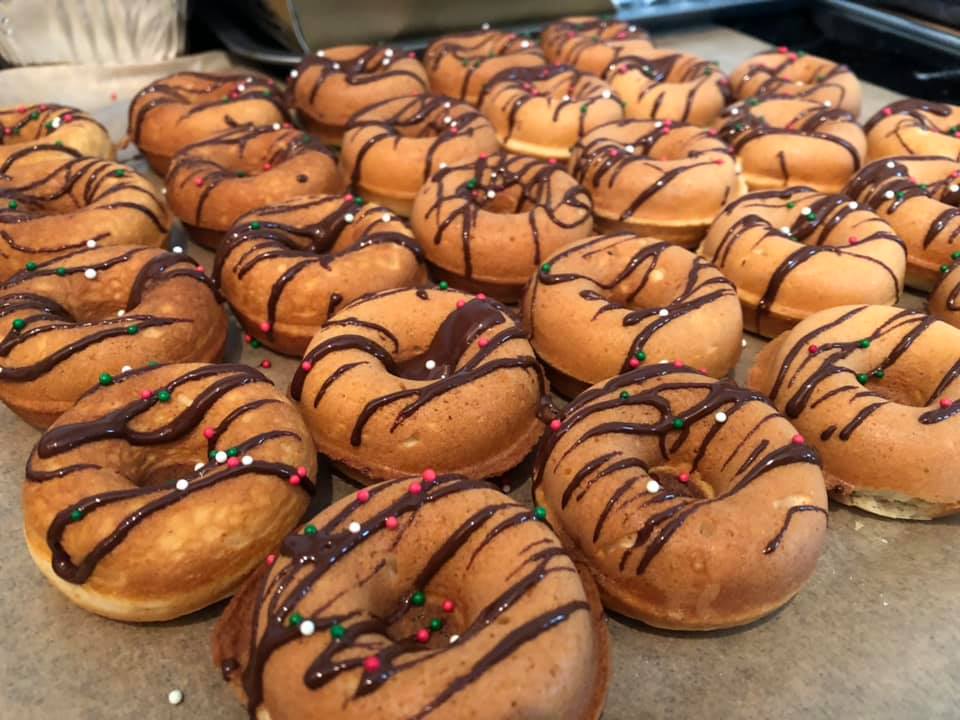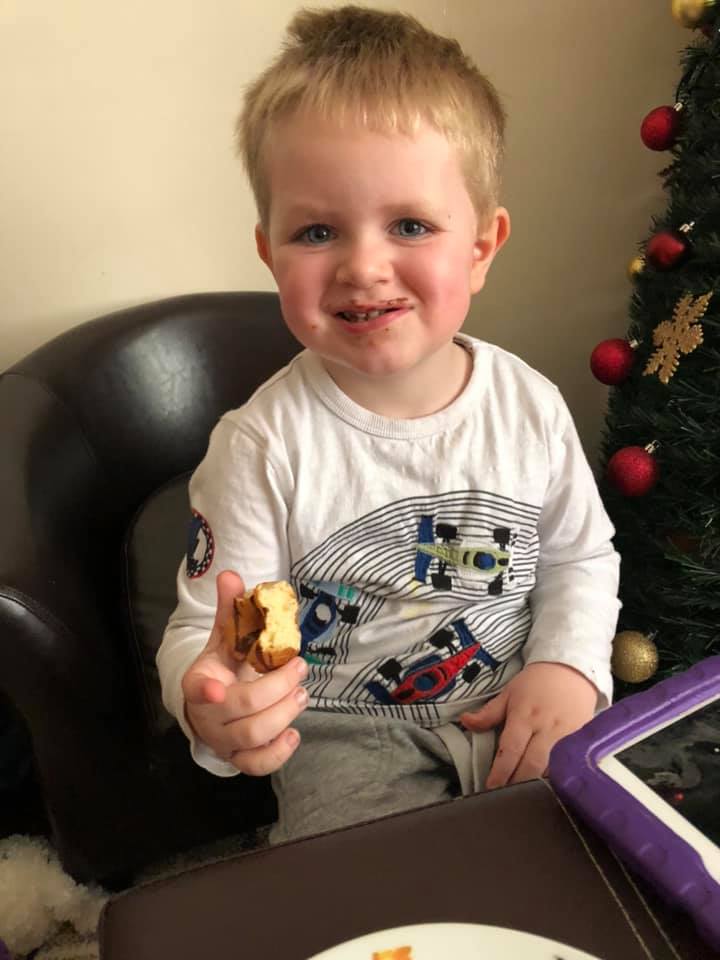 Charlie Johnson says "As promised – here are doughnuts! I think they were a hit!"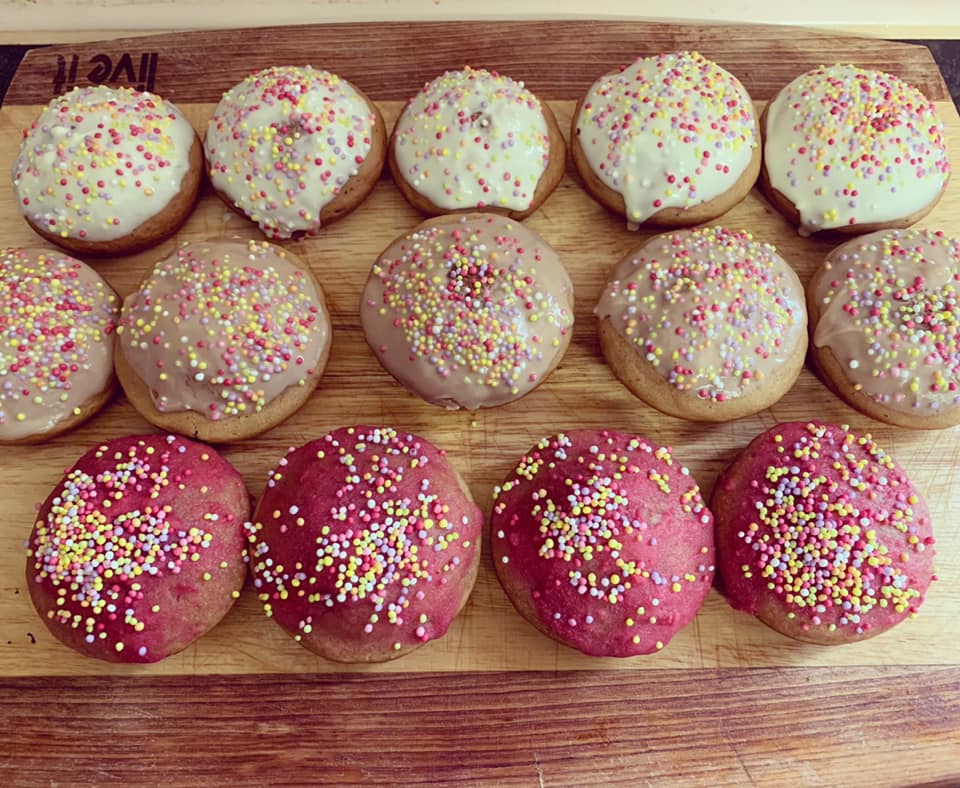 Jess Smith says "Healthy Mummy mini doughnuts. Made them in the pie maker".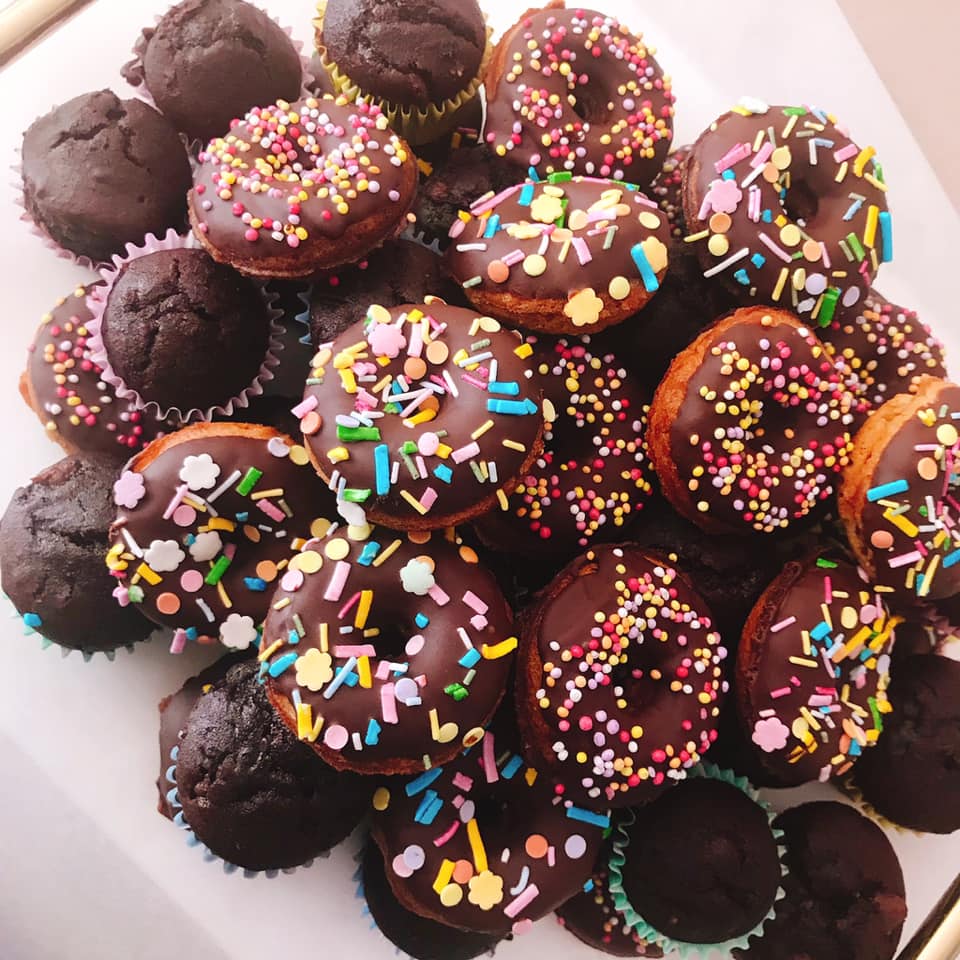 Brooke Jones says "Healthy Mummy dessert platter ready. Mini Doughnuts and Double Chocolate Muffins (wholemeal Choc chip muffins with cocoa added). Can't wait to dive in".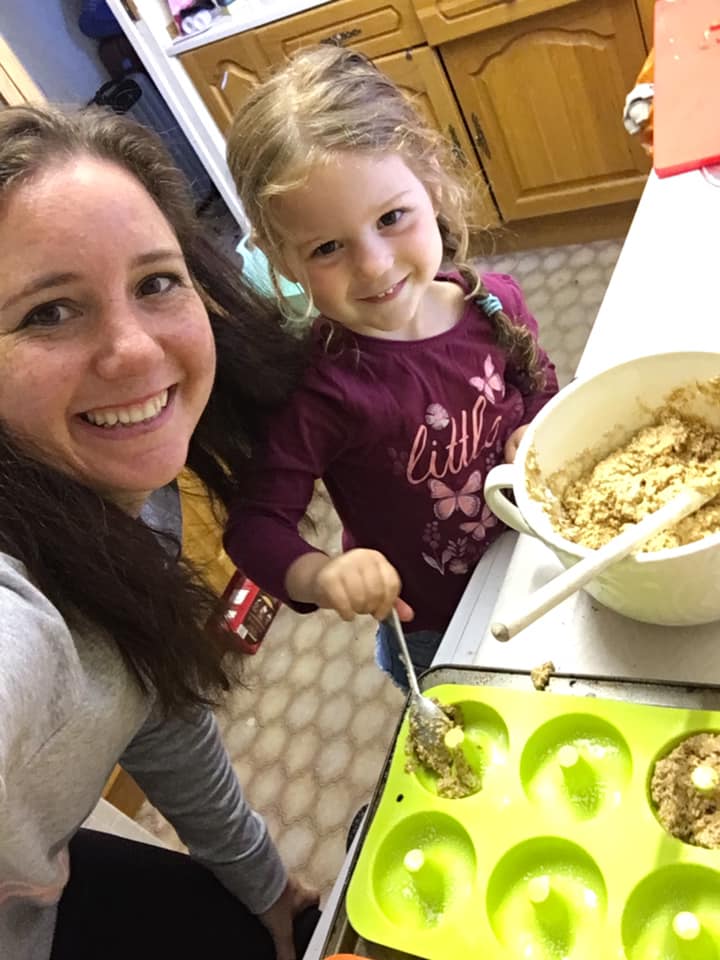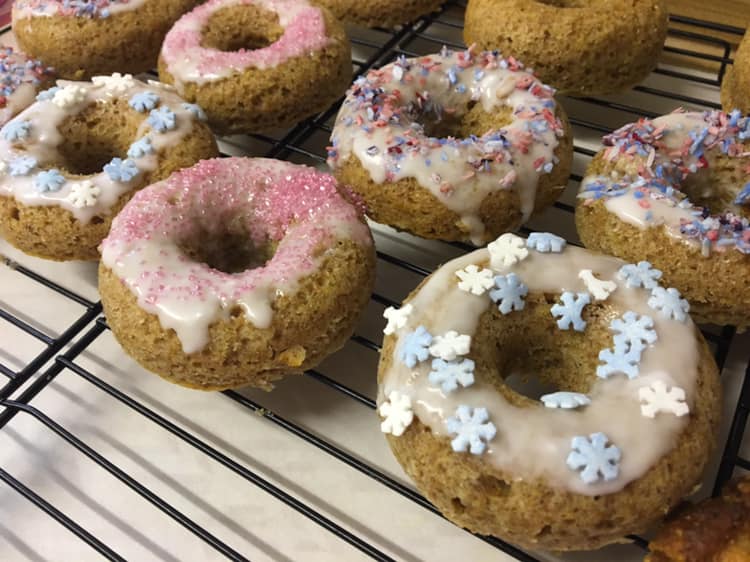 Nikki Eckley is lucky to have a little helper make her donuts. She says "When you've got to pull in some major favours with other mums at the school… a fresh batch of Healthy Mummy doughnuts should do the trick to say thank you.
I don't even consider buying treats as options anymore, The Healthy Mummy is so much better and cheaper.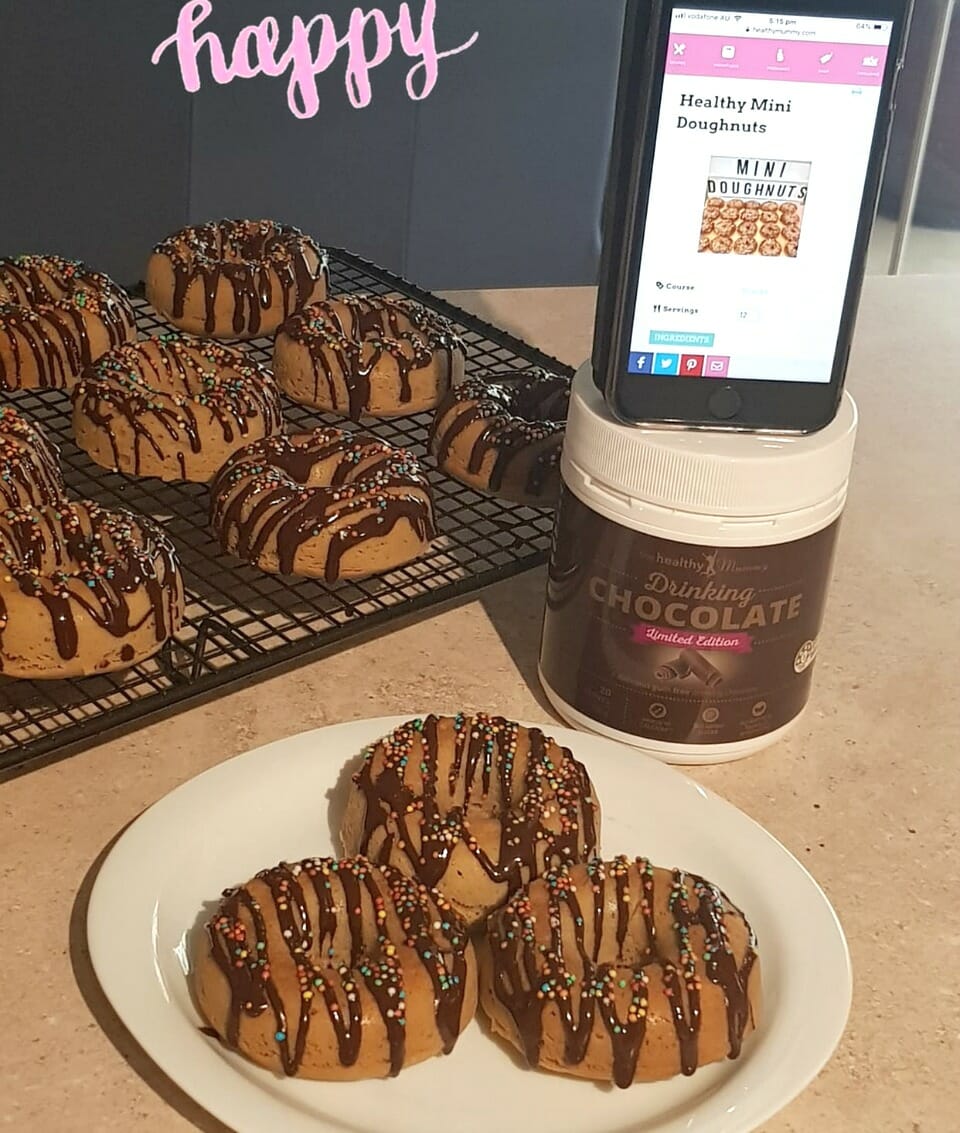 Brooke Milkins says "I got on the Healthy Mummy Mini Doughnut train today and gave them a go with my snack prep!
I seriously can't tell people enough how amazing The Healthy Mummy 28 Day Weight Loss Challenge is.
It's sounds too good to be true, but is 100% real and true. You CAN have your donuts and eat them too … guilt free!".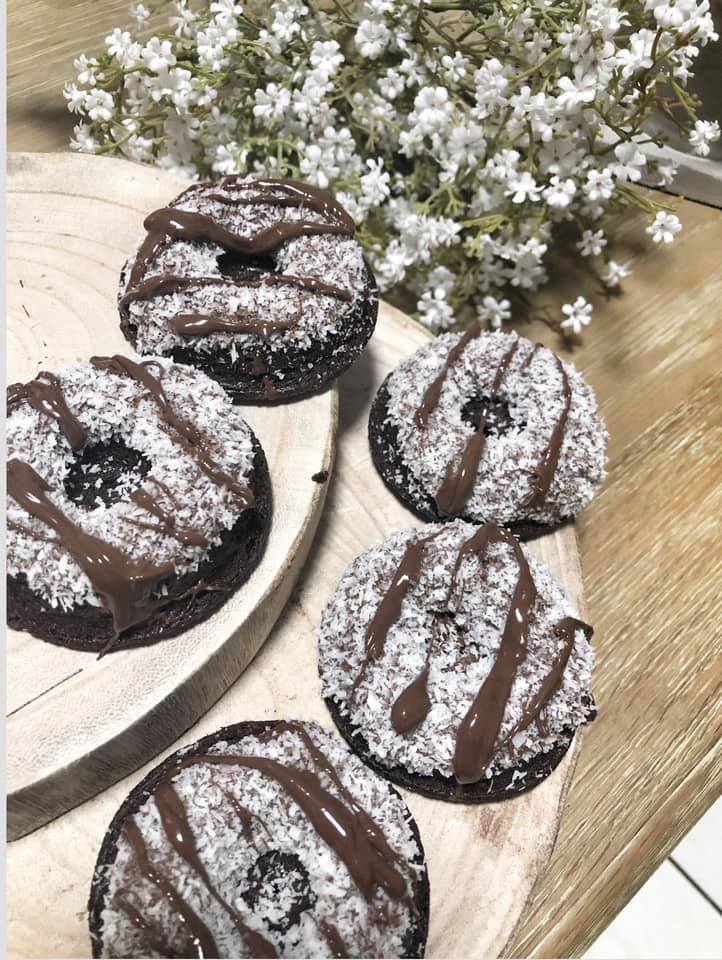 Halima Kj says "Whoever said donuts have to be boring! Loved making these mini doughnuts.
Changed the recipe a little bit by adding cocoa and coffee to give it a darker look, coated in thin dark chocolate and coconut instead of the sprinkles".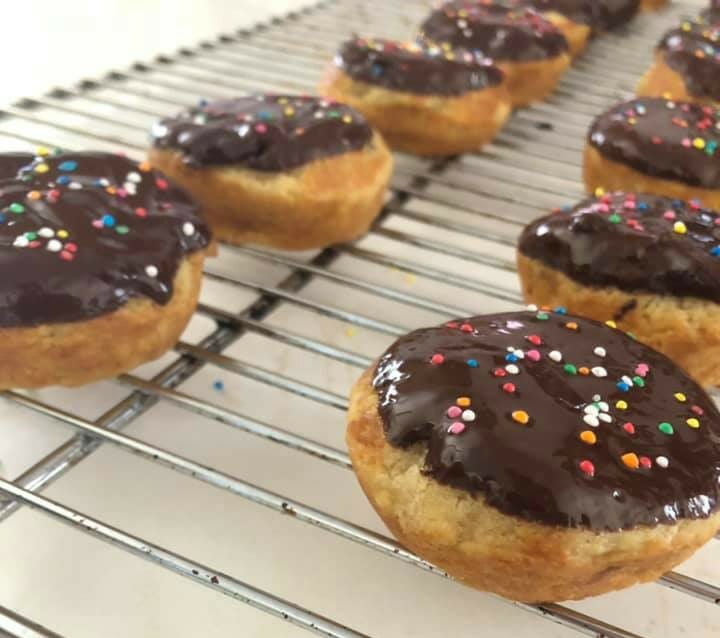 Toni Anderson says "So today I found out you can eat donuts while trying to be a good eater! These are amazingly amazing!".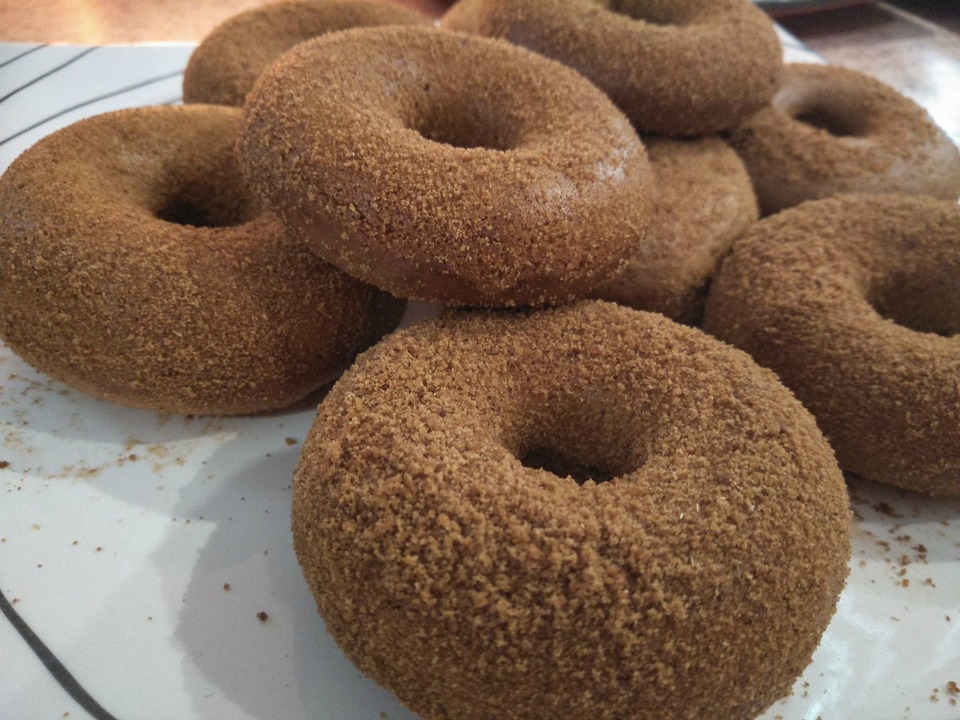 Jennifer Anderson says "Doughnuts, I absolutely heart hot cinnamon donuts.  
The Healthy Mummy doughnut recipe – you absolutely complete me today.
Fresh hot cinnamon doughnuts straight from the oven and  guilt free".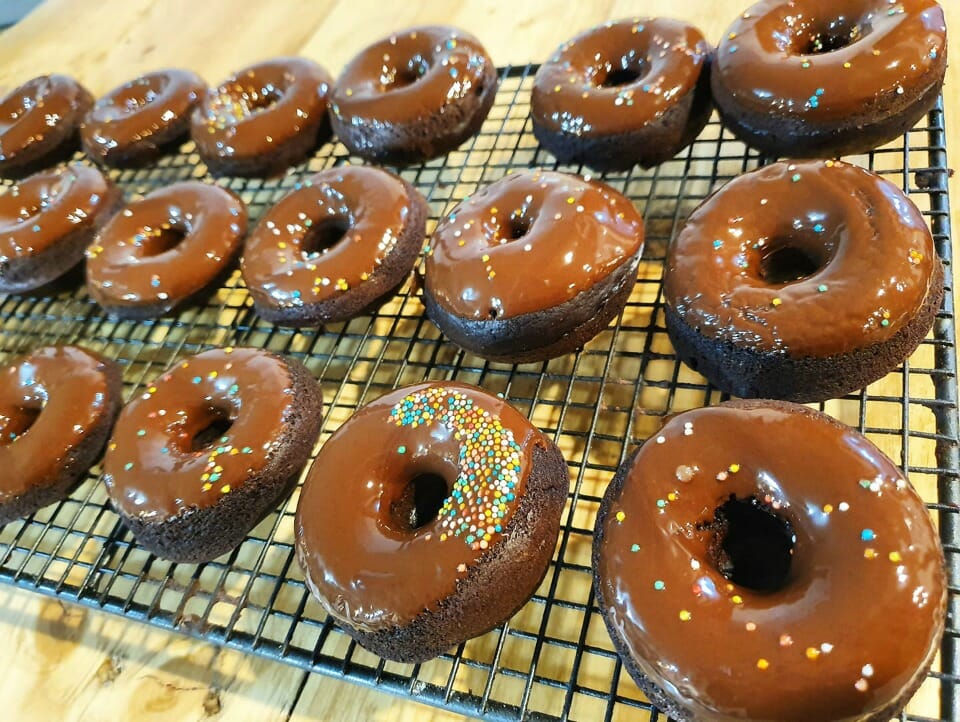 Eleanor Hannah says "We made Doughnuts made from the Choc Chip muffins and added cocoa instead of choc chips". See recipe.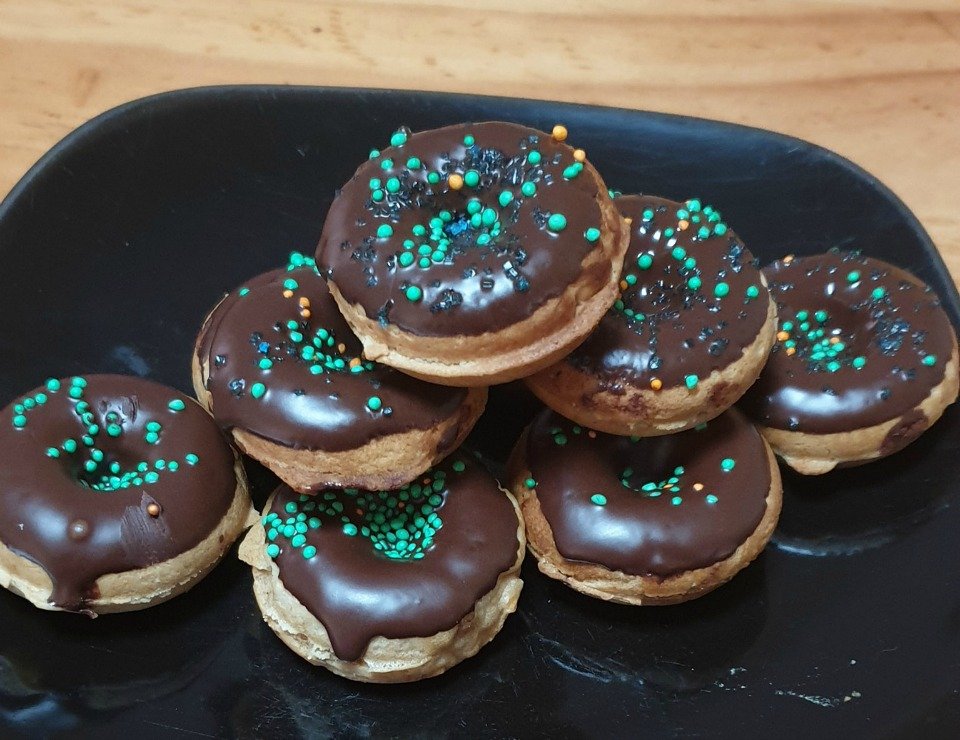 Mon Toy says "Mini doughnuts oh my!
These have been a massive hit with my boys. They helped with mixing, and decorating.
I have had to put them away otherwise they would have demolished the entire lot".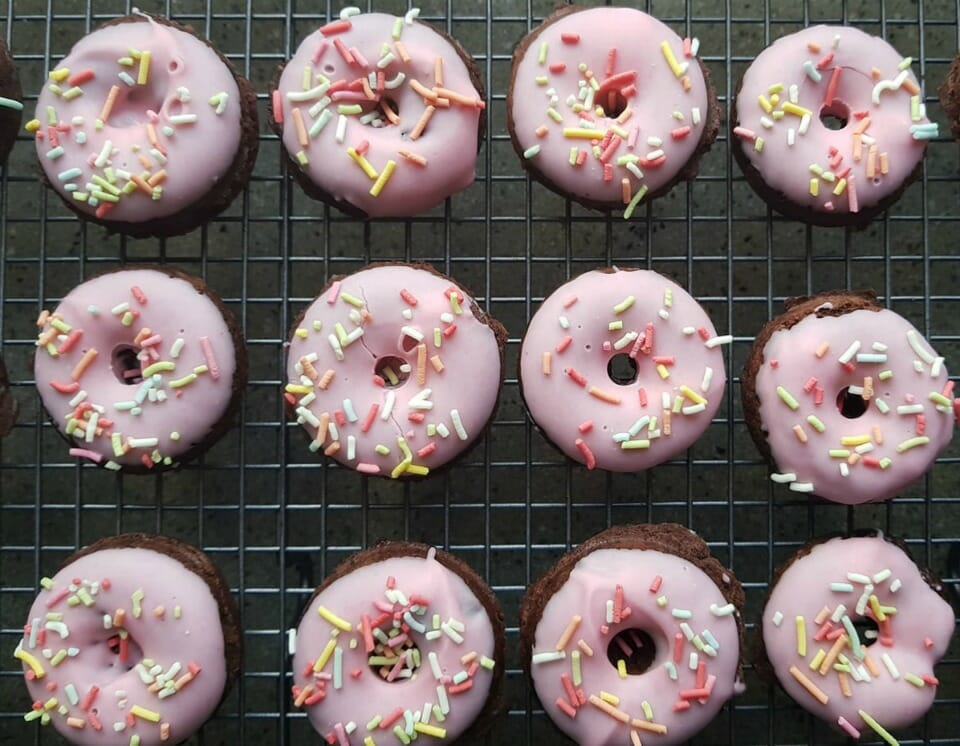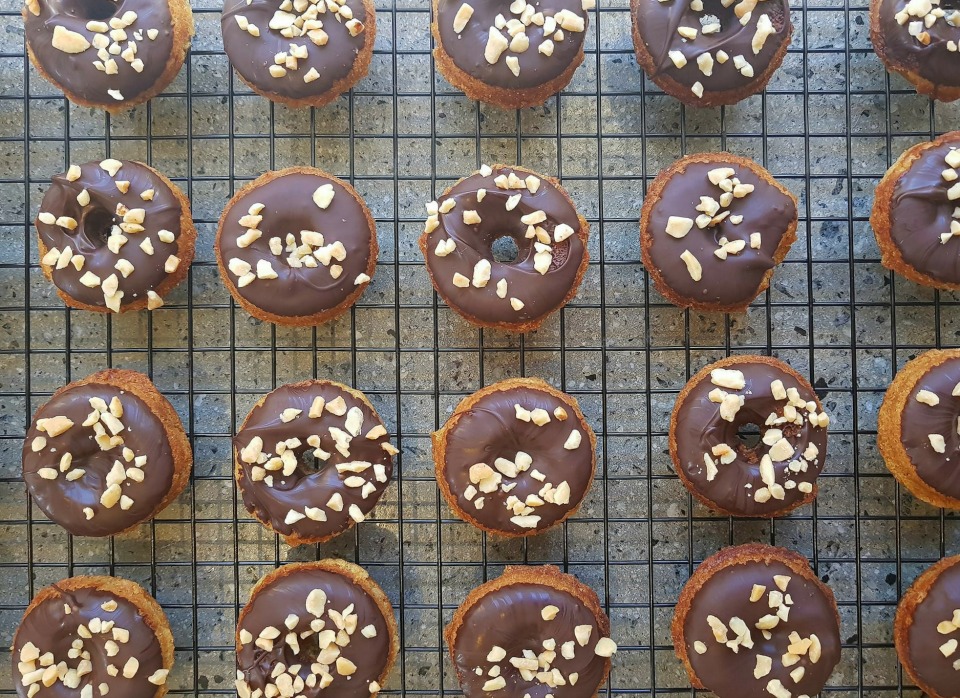 Rochelle Davies says "Another day, another glorious batch of donuts".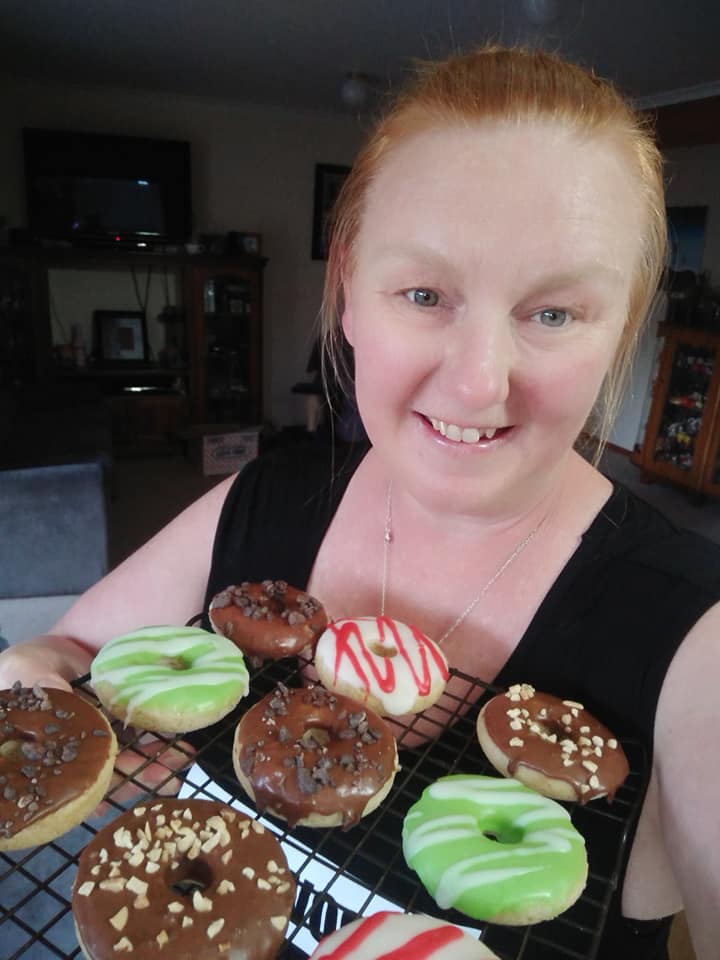 Melanie Toman says "Did you know it's National doughnut day? Just did some baking".
Sam Geeves says "I can't wait to see the kids faces this afternoon when they get home to this after school treat!
We can't let World Doughnut Day go by without making some healthier mini homemade doughnuts". Another delicious doughnuts recipe!
Wow ladies! You really outdid yourselves.  The Healthy Mummy team would like to thank you for sharing your healthy, family friendly donut creations with us.
We hope you enjoyed them as much as your children did.
If you would like to try these guilt-free donuts for yourself click here for our free recipe.