Bye-bye baby weight. 6 mums reveal how they're achieving FANTASTIC results
When it comes to losing weight after having a baby most mums will agree – THE STRUGGLE IS REAL!
Sleep deprivation, exhaustion and the overwhelming task of managing several kids can have you reaching for the nearest chocolate and candy bar at every opportunity.
With The Healthy Mummy 28 Day Weight Loss Challenge however, new mums are losing their baby weight and achieving GREAT RESULTS without having to give up chocolatey treats. That's because no food group is restricted with our plan. Check out their AMAZING results below.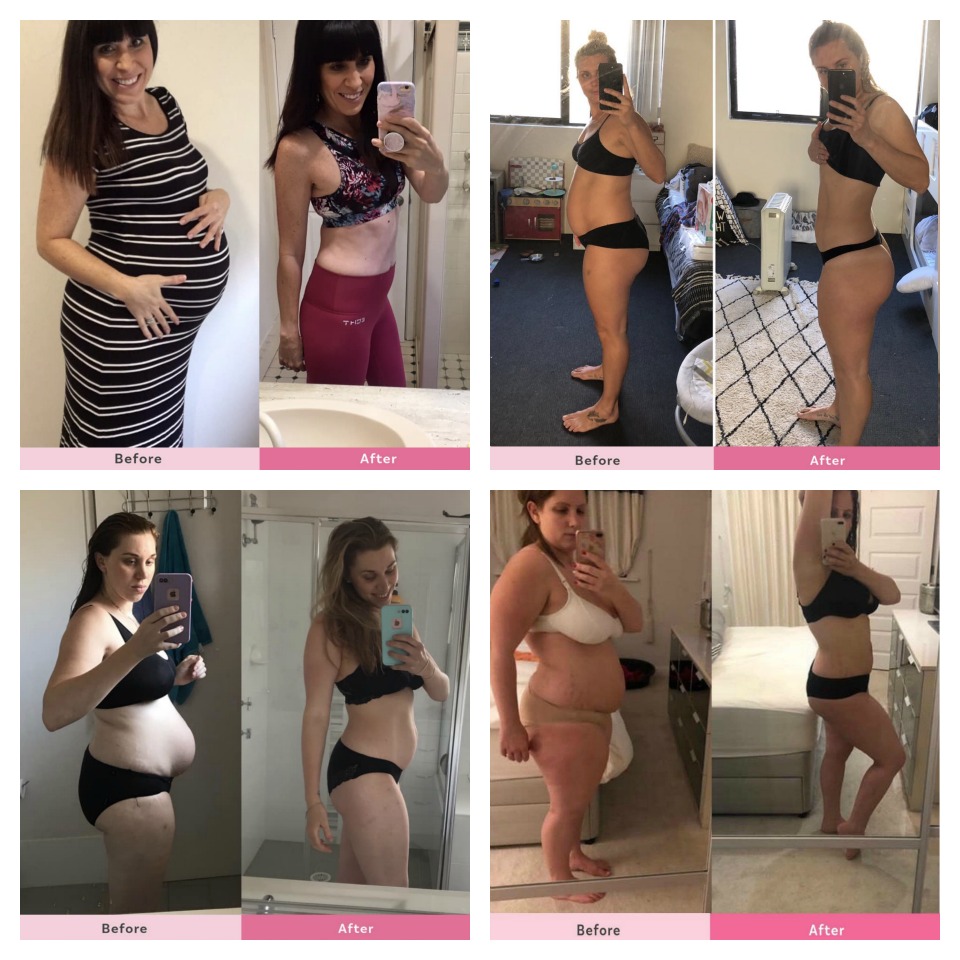 It is no secret that eating a healthy diet and exercising will help you to lose baby weight, but putting this into practice is not always easy.
Thankfully that's where The Healthy Mummy comes to the rescue – it was designed specifically to help mums lose their baby weight and become the happiest, healthiest version of themselves.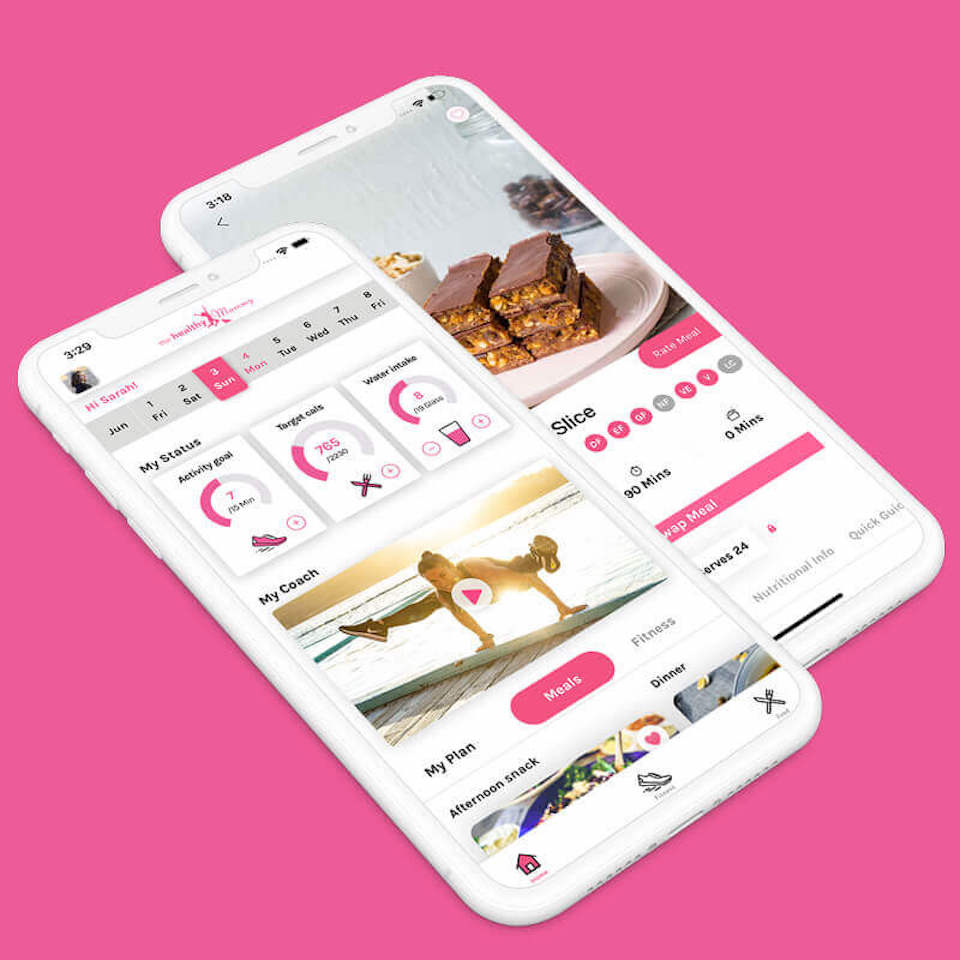 The Healthy Mummy 28 Day Weight Loss Challenge takes the guess work out of cooking by providing you with a fully customised family-friendly and budget-friendly monthly meal plan as well as access to thousands of delicious recipes all via the Challenge App.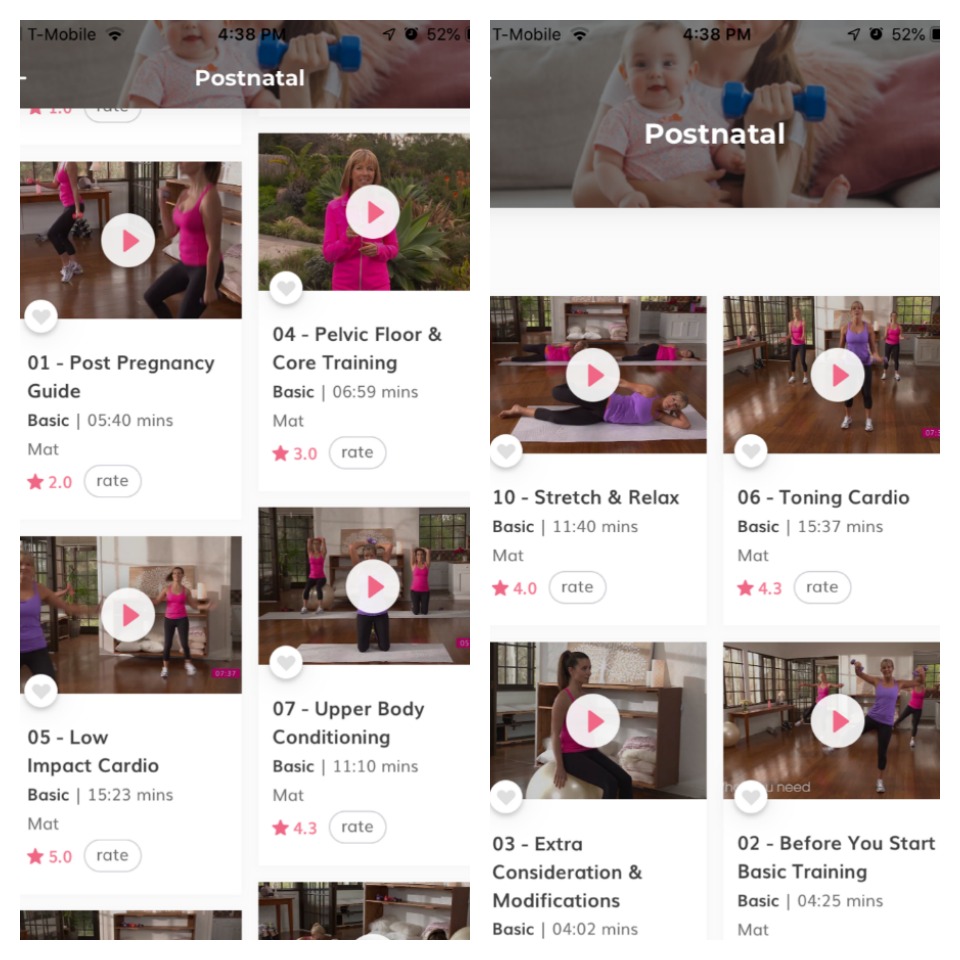 In addition members gain access to over 400 workouts that they can do in the comfort of their home (including many specifically designed for postpartum mums).
The Healthy Mummy also offers a variety of supplements and smoothies specifically designed for time-poor, sleep-deprived mums. Check out Coconut, Banana and Oat Lactation Smoothie recipe
All of this together with the encouragement and tips from other mums in the Private Online Support Group will help you achieve your health and weight goals.
The Healthy Mummy 28 Day Weight Loss Challenge mums share their results below.
Sascha Farley "I'm never going to be without the Healthy Mummy App"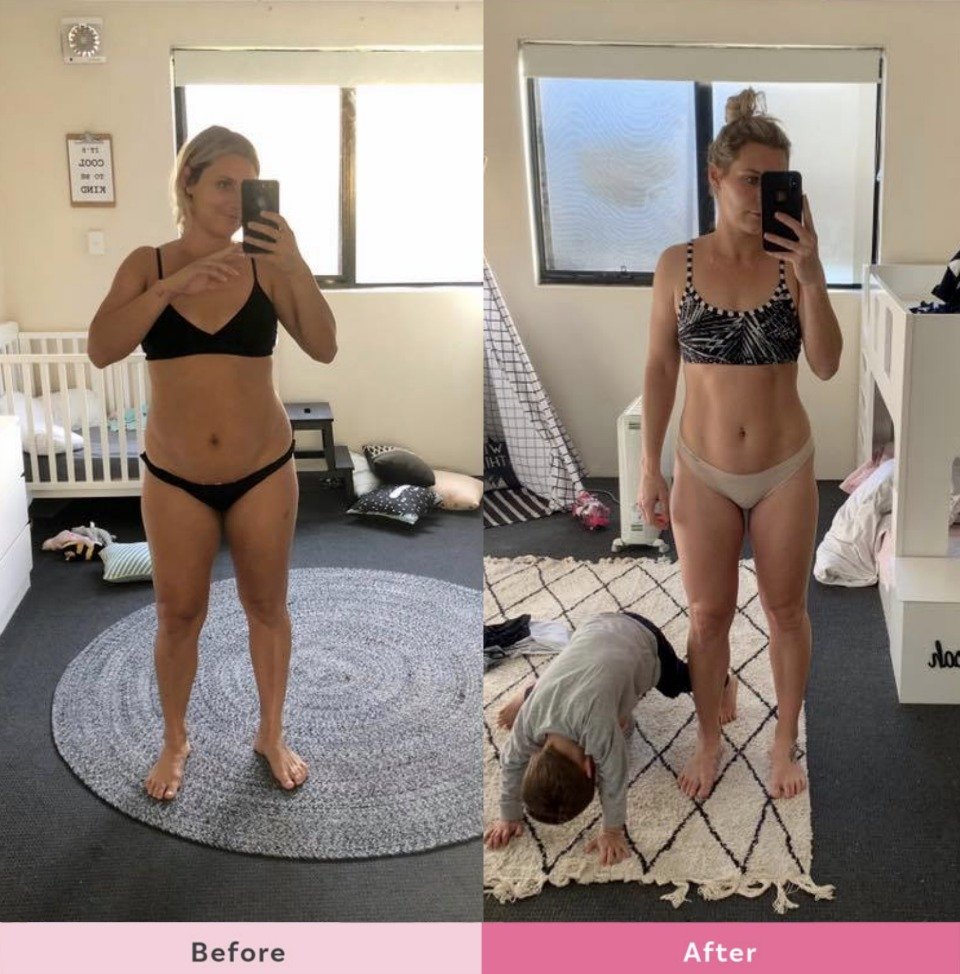 Sascha says "Progress after bubba #3 enjoying the delicious Healthy Mummy meals and one Smoothie a day.
My journey this time is slow and steady.
What worked for me last time, isn't right for me this time and I'm NOT talking about The Healthy Mummy.
The Healthy Mummy works 100% of the time BUT it's personal to YOU and that's the beauty of it!
So use what you've got, the way you need to use it and you WILL reach your goals.
I'm not 'there' yet because I don't ever want to be! I want my journey to be constant.
I have learnt to welcome growth and I will always have new goals.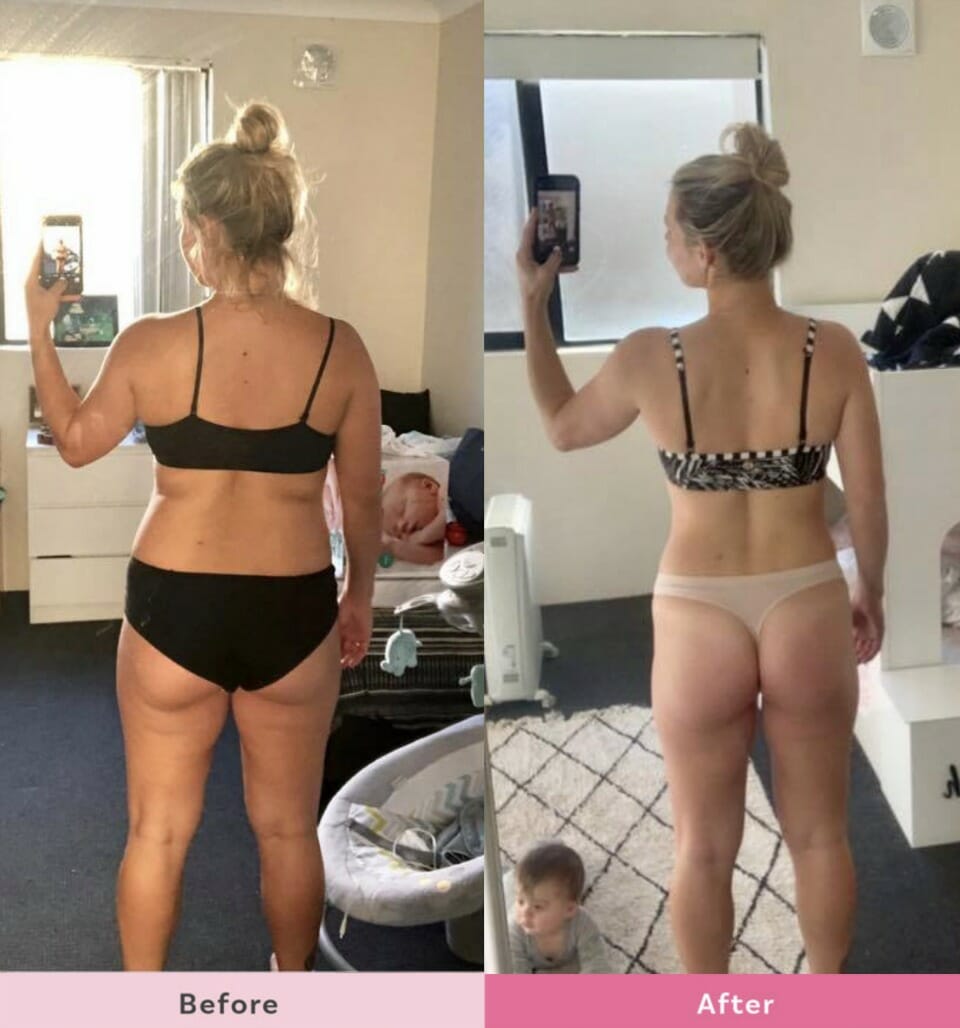 3 years ago, I was looking for a life change and I found it with The Healthy Mummy.
I'm never ever going to be without the App and the supportive community again". Click to join the Private Online Support Group
Leah Romity "I've taken my time but stayed consistent"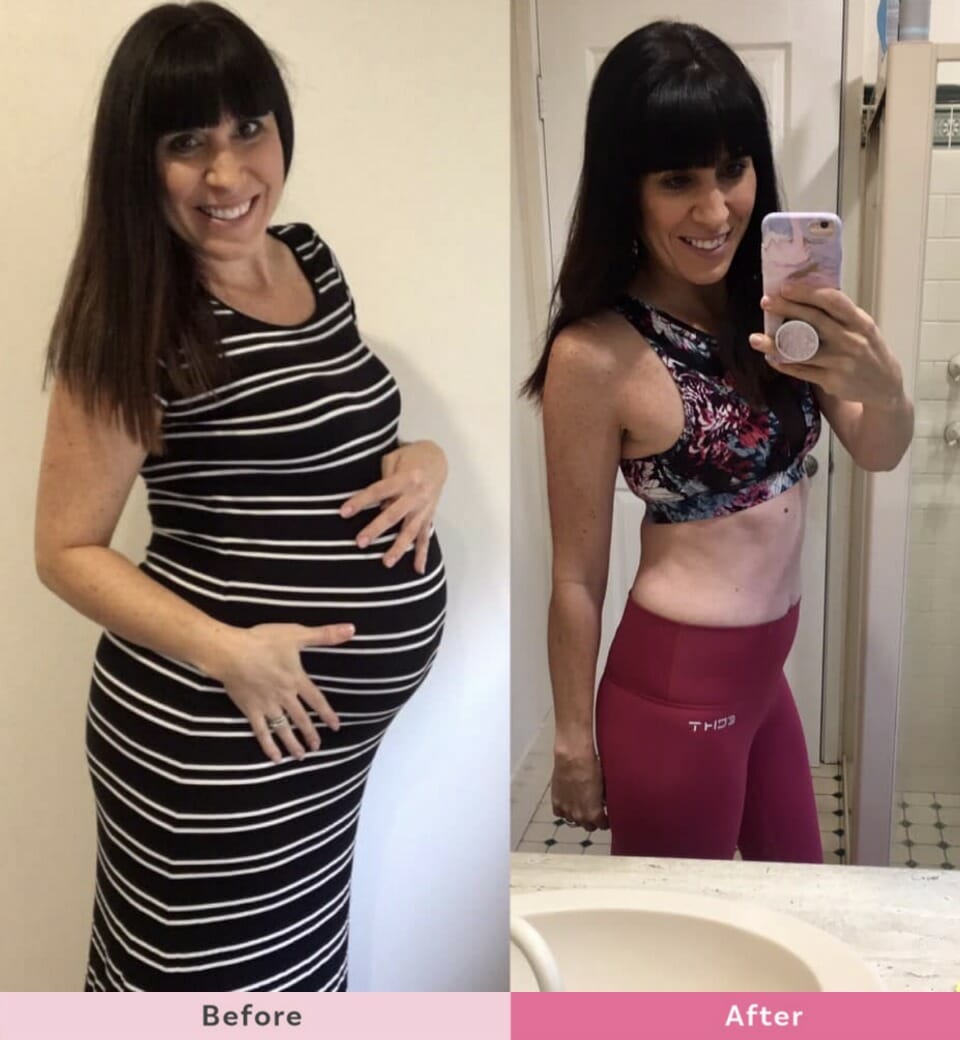 Mum-of-3 Leah says "I am officially back to my pre-baby weight one year after having my third baby and it feels GOOD!
I began my journey when I was nearly 3 months postpartum and have steadily lost the weight since then.
I've taken my time, some weeks were slower than others, but I stayed CONSISTENT and I got there.
I have eaten Healthy Mummy meals very day, I meal prep most weeks and I have a Healthy Mummy smoothie every morning for breakfast.
I have loved getting back into my exercise. Incorporating weights and resistance bands into my workouts helped speed up the process plus I thoroughly enjoyed it. I also set myself a challenge in June to do 2 x 1 minute planks daily. This helped get me over the line.
Trust in yourself, be consistent and make the journey yours. Be inspired by others by don't compare yourself to them".
Jess Magill  "My milk supply has been awesome"
Weight loss: 16kg in 8 months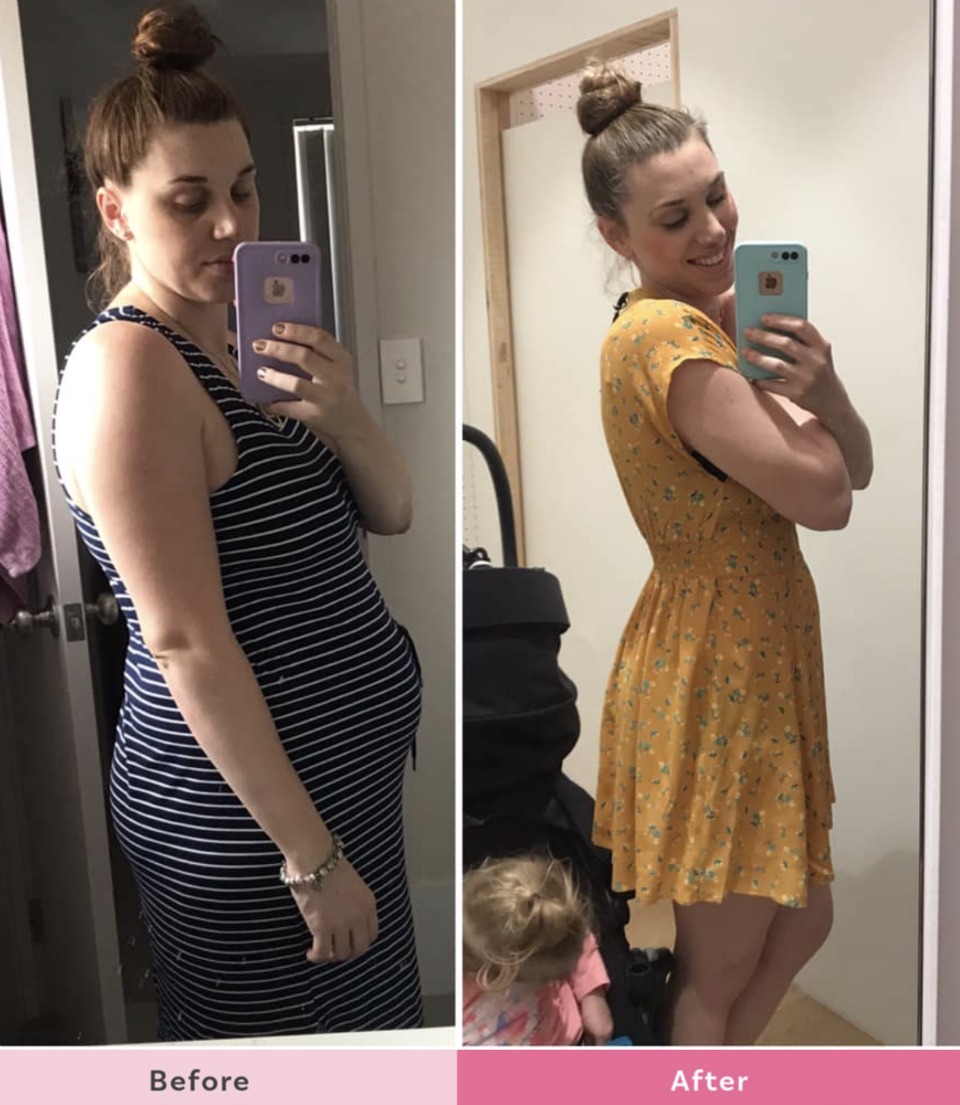 Jess says "I have 4 kids 5 and under and have followed The Healthy Mummy meals while breastfeeding my last 3 kids.
My supply has been awesome following the plans and using the breastfeeding friendly Smoothies.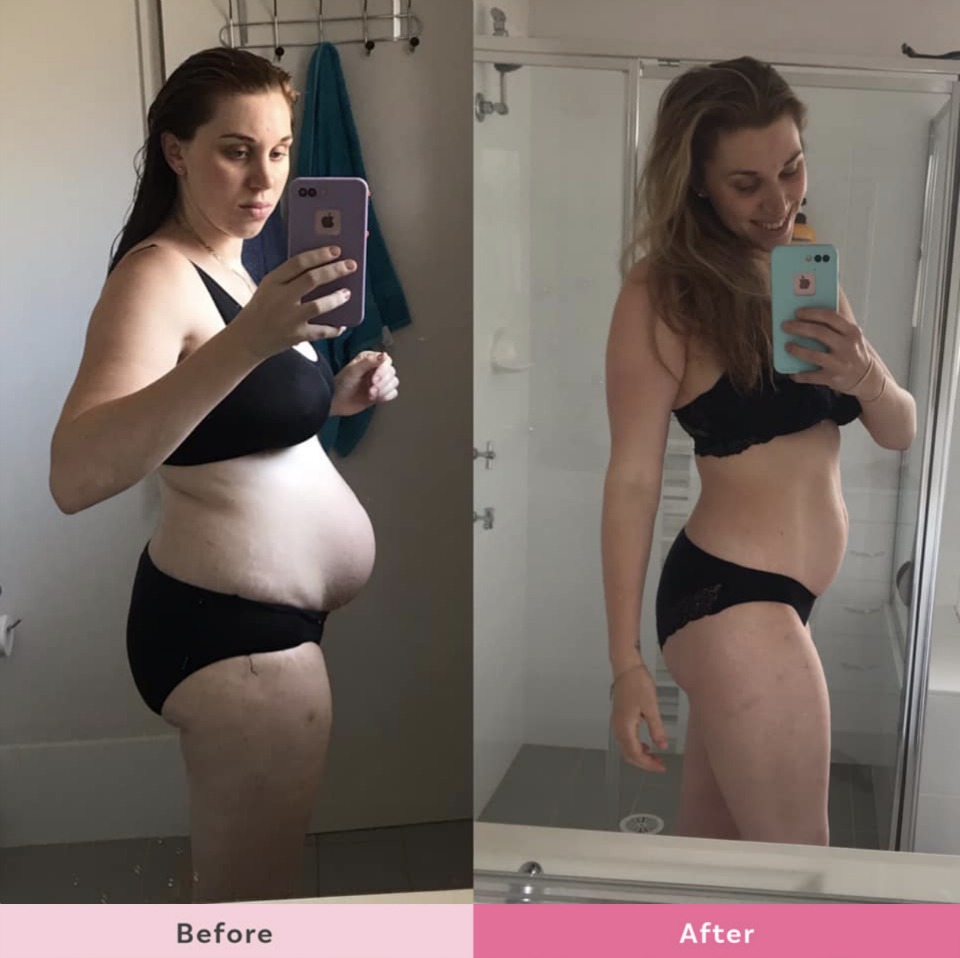 "The scales are moving again for me this week. 16.2kgs down in almost 8 months with all things Healthy Mummy!
Admitting it is not aways plain sailing Jess says "There has been a whole lot of ups and downs but I ALWAYS start the day with a Healthy Mummy smoothie and end it with a Healthy Mummy meal for dinner and my shape is slowly changing!
Focusing on how I want to FEEL instead of the number I want to weigh is really helping to keep me motivated!".
Dusty Skye-Williams "Huge mental and physical changes"
Weight loss: 21kg in 5 months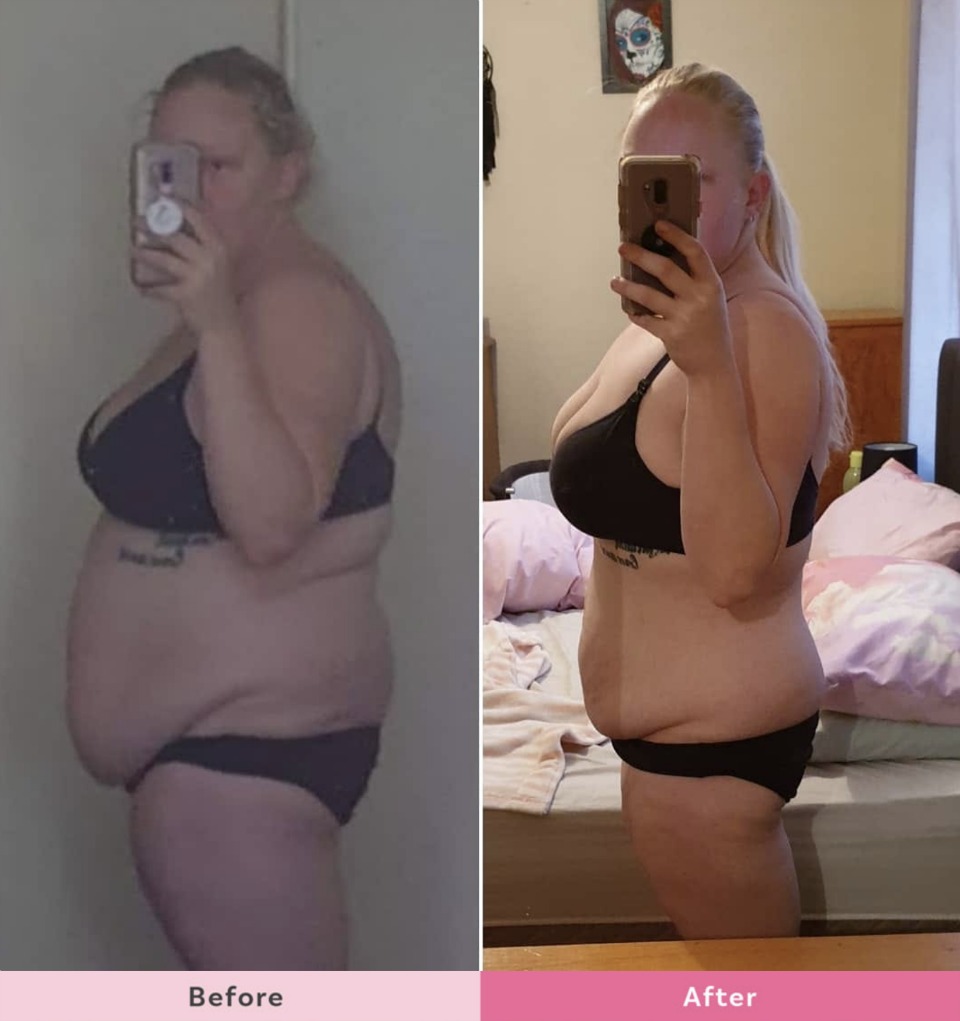 Dusty said "I just realised these before pics are only from mid June!
That's only just over 3 months and roughly 15kg difference!.. all up in 5 months I have lost 21kg!
I've been following the Challenge recipes and using the Smoothies and walking 5 days a week.
Not only physical changes are happening but mental changes are happening too. Only a couple months ago I was suicidal and thought the world would be better off with out me.
I was so depressed and anxious I'd let my daughter have days off school because I couldn't leave the house.
Each step I'm taking is closer to a happier and healthy life that I want to live not just for me but for my babies!
Thank you Healthy Mummy".
Tamara Deborah "I'm officially at my pre-baby weight"
Weight loss: 21kg in 12 months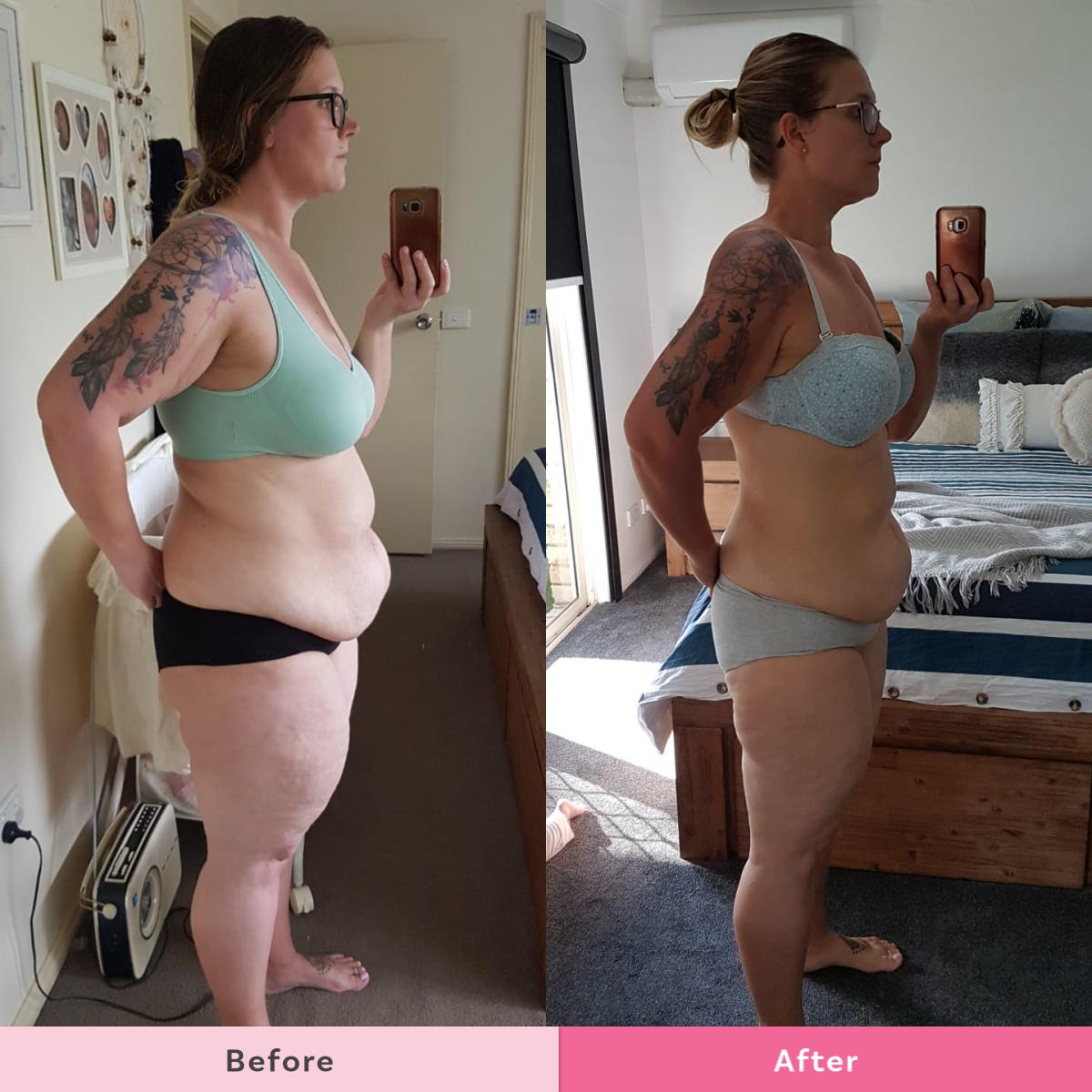 Mum-of-2 Tamara says "Yesterday my baby turned ONE, I am officially 12 months post partum baby #2.
I am officially at my pre baby weight.
I've done it, I've achieved the goal I set myself.
It's been slow going but with help from The Healthy Mummy it's been achievable.
From 4 weeks pp – 12 months pp.
From 109kgs to 88kgs.
Feeling fan-freaking-tastic!"
Alexandra Forrest "I've learnt to love my body again"
Weight Loss – 18kg in 6 months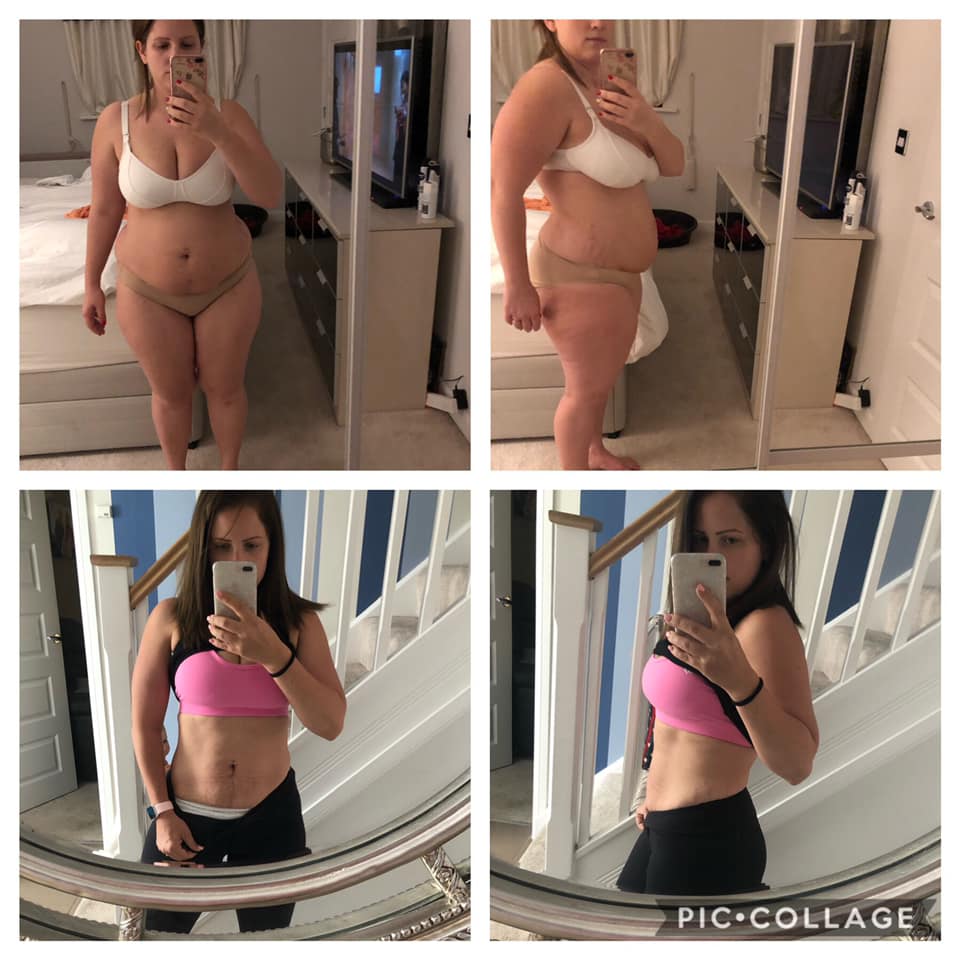 She says "I joined The Healthy Mummy 28 Day Weight Loss Challenge because I wanted to lose weight. I piled on 19kg* in my second pregnancy and during the first 5 months of breastfeeding".
Since singing up to The Healthy Mummy 28 Day Weight Loss Challenge in January this year she has lot 18kg and says "I am still amazed by it all".
She says "Once you get the hang of it all it's really easy to stick too.
All I have done is follow the 28 Day Weight Loss Challenge meal plans and exercises and had the Healthy Mummy smoothies (one a day for a snack rather than for a main meal). This way I am never hungry".
I do all exercise videos from the App as well as running and spinning.  The belly blaster and core exercises from the App are amazing!".
Alexandra has lost 18kg (down from 82kg to 64kg) and dropped from size 14/16 down to size 10 in 6 months following The Healthy Mummy 28 Day Weight Loss Challenges.
"I have done different diets before and nothing worked apart from this and it's very sustainable.  
I feel good in my own skin for the first time in ages and I've learnt to love my body again" . 
Wow! Well done ladies. The Healthy Mummy team would like to give these mums and all the mums in our community a huge congratulations for striving to live their happiest and healthiest lives every single day!
Want more?
Read 5 exercise tips every BREASTFEEDING mum needs to read
When can I start to lose baby weight?
Are you ready to live your happiest, healthiest, life?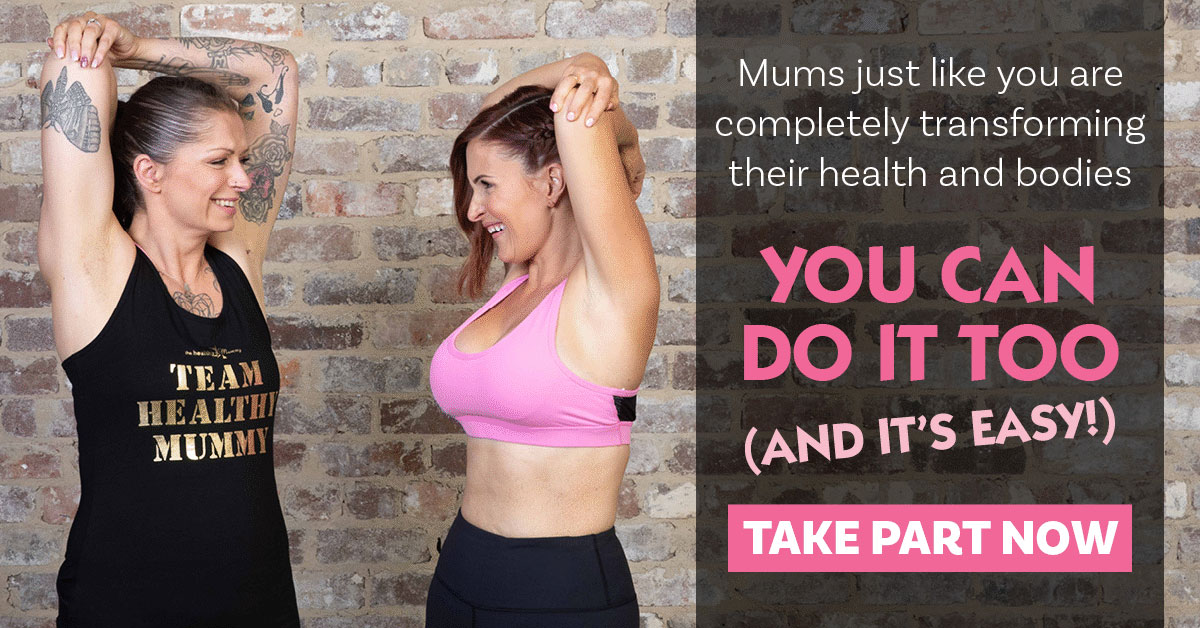 If you are wanting to lose weight and improve your energy – not to mention – help improve your overall health and wellbeing – our 28 Day Weight Loss Challenge is an awesome program to check out.
Our 28 Day Weight Loss Challenge includes:
28 days of at home exercise routines (no gym needed) – with video instruction
Customisable and breastfeeding friendly meal plans (including 7 Day Cleanse)
Time-efficient exercises for busy mums
Challenge combines Pilates exercises with interval and circuit training (HIIT)
Suitable for basic to advanced fitness levels
Home to thousands of EASY-TO-MAKE recipes!
To learn more about our 28 DAY WEIGHT LOSS CHALLENGE CLICK HERE or purchase our breast-feeding friendly Smoothies.