Xanni has overcome depression and anxiety, lost 40 kilos and changed her life completely
Since finding the Healthy Mummy last March, she has lost 40 kilos, taken custody of her teenage sister, ended a 10 year unhealthy relationship,  and is the happiest she's ever been.
Xanni Peach has had a life-changing year. Since finding the Healthy Mummy last March, she has lost 40 kilos, taken custody of her teenage sister, ended a 10 year unhealthy relationship,  and is the happiest she's ever been.
"Sometimes I have to rub my eyes and pinch myself to make sure this is not a dream. A year of hard work, many setbacks, and just as many pick me ups."
Read more Xanni's incredible story below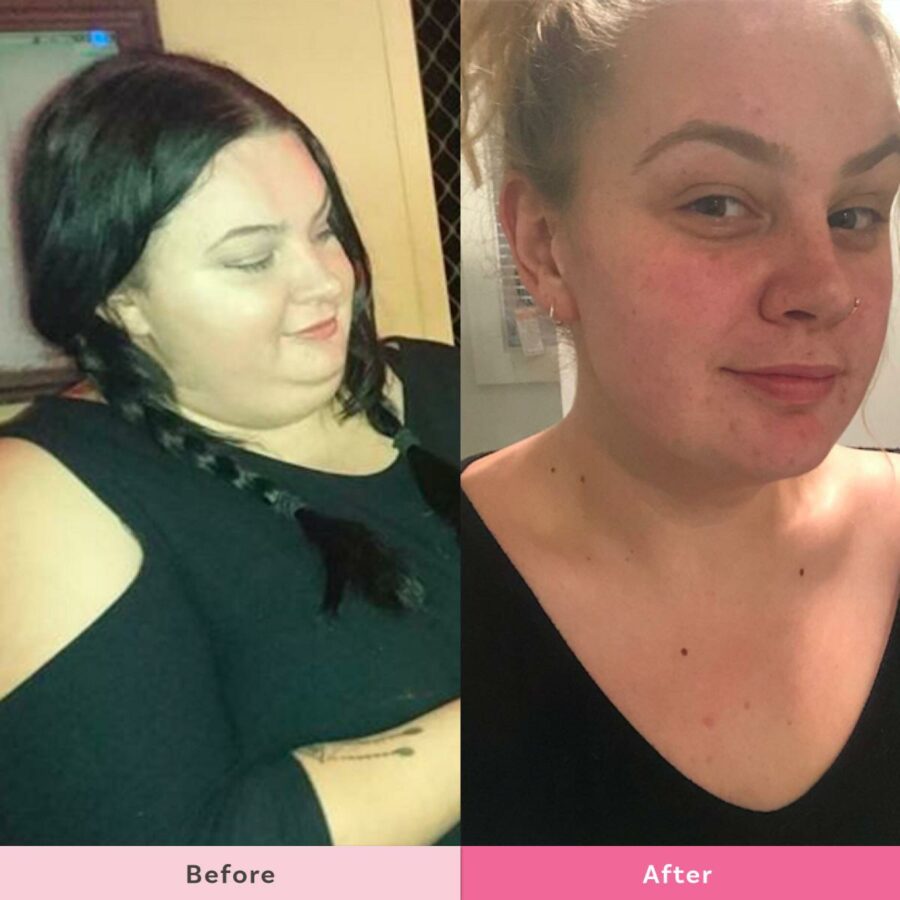 Xanni's Incredible Weight Loss Story
If someone had told Xanni a year ago what was to come, she would never have believed it.  In March last year, 27 year old Xanni from Leppington in NSW was overweight, depressed and feeling the effects of severe anxiety.
After seeing a doctor for help with her mental health issues, she also found out that she had high blood pressure and was classed as morbidly obese.
Xanni shares,  "I knew knowing this information would only skyrocket my anxiety, so my doctor gave me the rundown on how I could help myself. I decided the time was now. I needed to make the change." 
Xanni walked straight out of the doctor's offers and into the first gym she could find. She signed up to the gym and a personal trainer without a second thought.
Finding The Healthy Mummy
As Xanni left the gym she realised that exercise is just one part of any weight loss plan. She had no idea how to cook healthy food. Lucky for Xanni, this is when she stumbled across the Healthy Mummy which proved to be a game-changer.
"I was googling healthy recipes, and I found the Healthy Mummy! I started by picking recipes from the Healthy Mummy Website. I then went and completed my first ever grocery shop with weight loss in mind."
What happened next was life-changing for Xanni. She found that the food she was eating from The Healthy Mummy recipes, was actually giving her more energy. Her costs were going down and her passion for unprocessed foods was increasing.
Her drive to change her life for the better continued as Xanni kept losing weight and following recipes from The Healthy Mummy. She was even inspired to start meal prepping each week.
"There's so much diversity in what you can eat, tricks and tips on how to feel like you're having some sneaky take away without having the calories or stress"
"My favourite recipes are Alfredo Pasta with Brocolli and Bacon and Satay Chicken and noodles"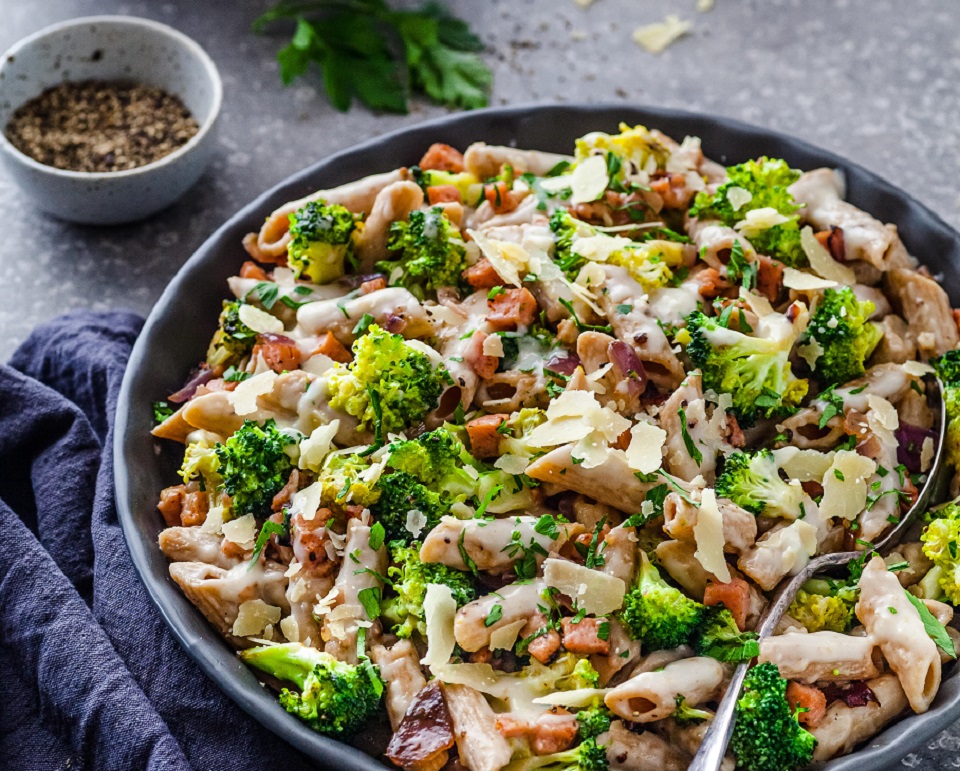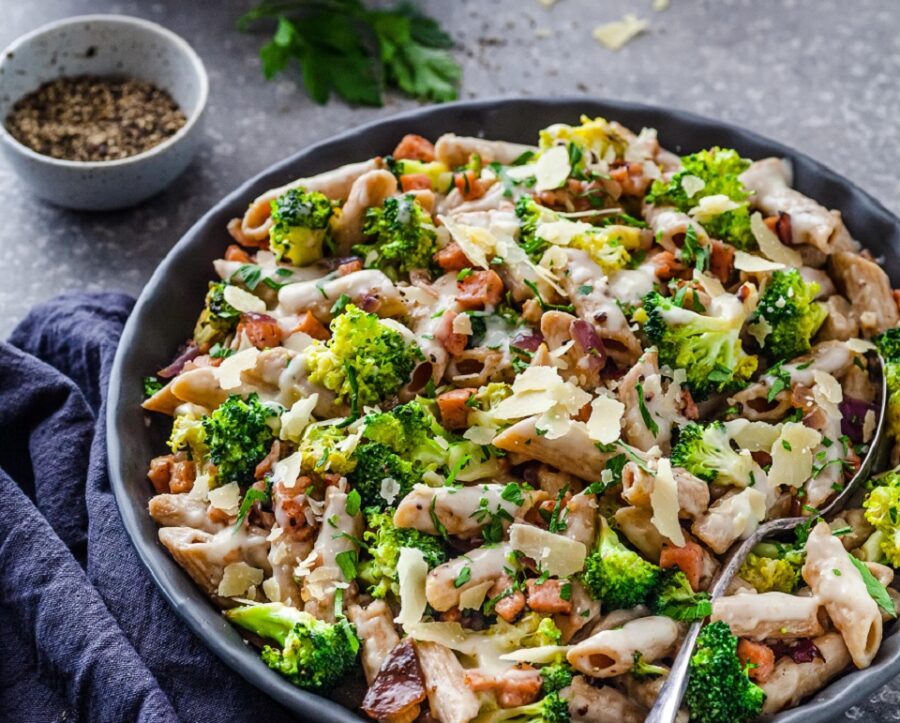 Twelve months after finding The Healthy Mummy, her life is a far cry from a year ago.
"From my heaviest point to now, I have lost 40 kilos in total and I have never felt better. I know that I have made a change that will last the rest of my life, and I have gained knowledge that I will be able to share with the ones I love. I have had to overcome so many obstacles in the past year but I have not let that stop me."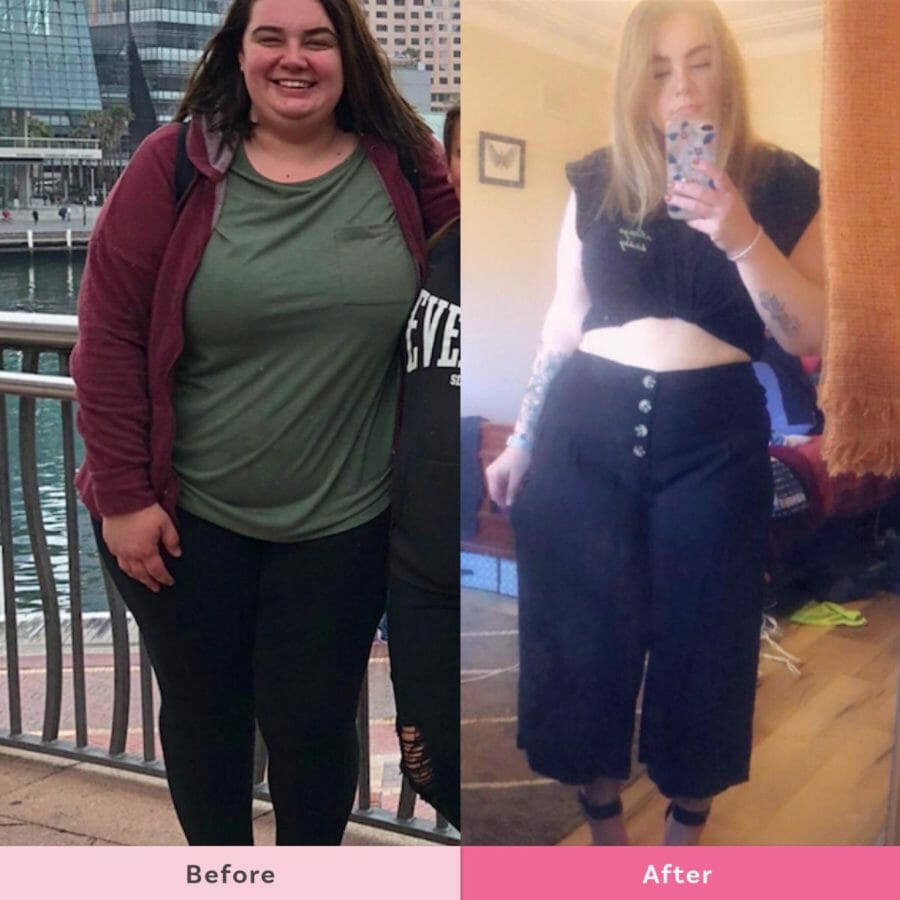 She has also developed a love of exercise and made significant and positive changes for the better.
Xanni says, " I was attending the gym 5 days a week, and ensure I reach 10,000 steps a day as a minimum. I started with walking for 30 minutes, and 30 minutes of strength training. That 30 minutes eventually became 45 minutes to an hour. I went from barely being able to keep my breath while walking, to being able to run consistently."
A few months ago I had to make the decision to leave a toxic ten year relationship, whilst also taking over custody of my 14 year old sister.  The exercise gave me the escape I needed to stay strong. My little sister now joins me on an hour walk EVERYDAY, and it has helped build an even stronger bond. Exercise does not have to be daunting or a punishment. Set yourself small goals and work your way up."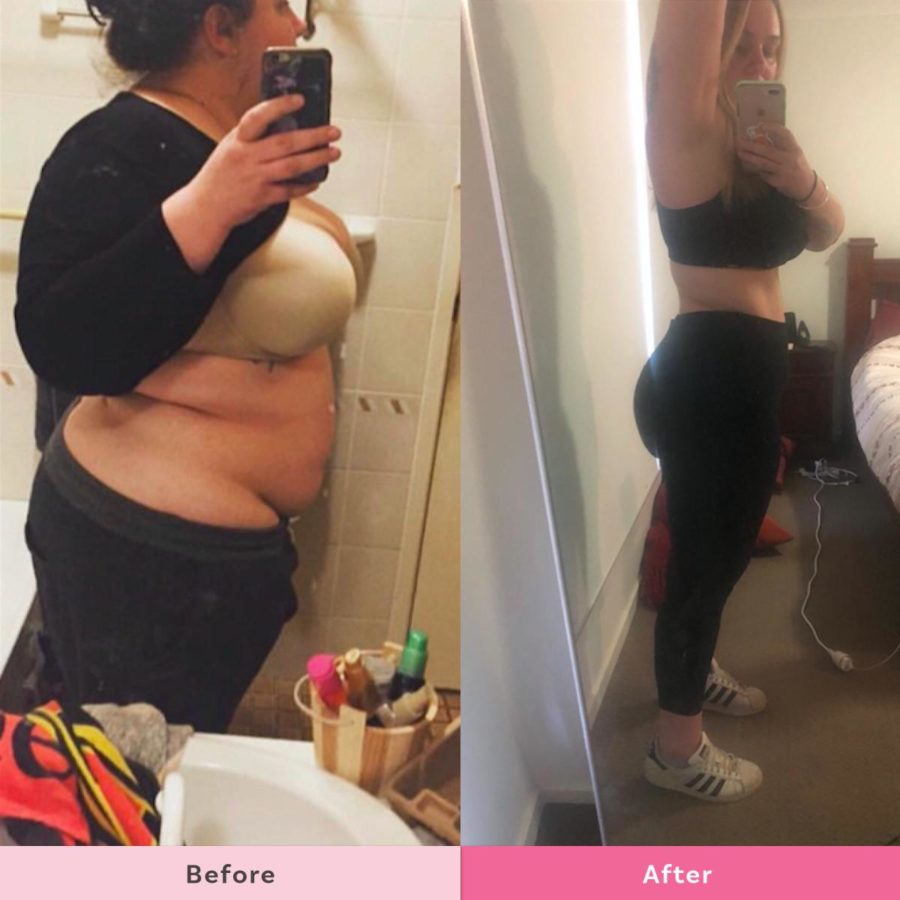 How the Healthy Mummy Community has helped
"The Healthy Mummy community has helped provide motivation, reassurance and just a safe space to be open about the struggles. It is a group for women to build each other up in more ways than just weight loss.
I've made the most of the amazing recipes, many of which have helped with sugar cravings and naughty food cravings. I've found this group an incredible resource for workouts, support and motivation."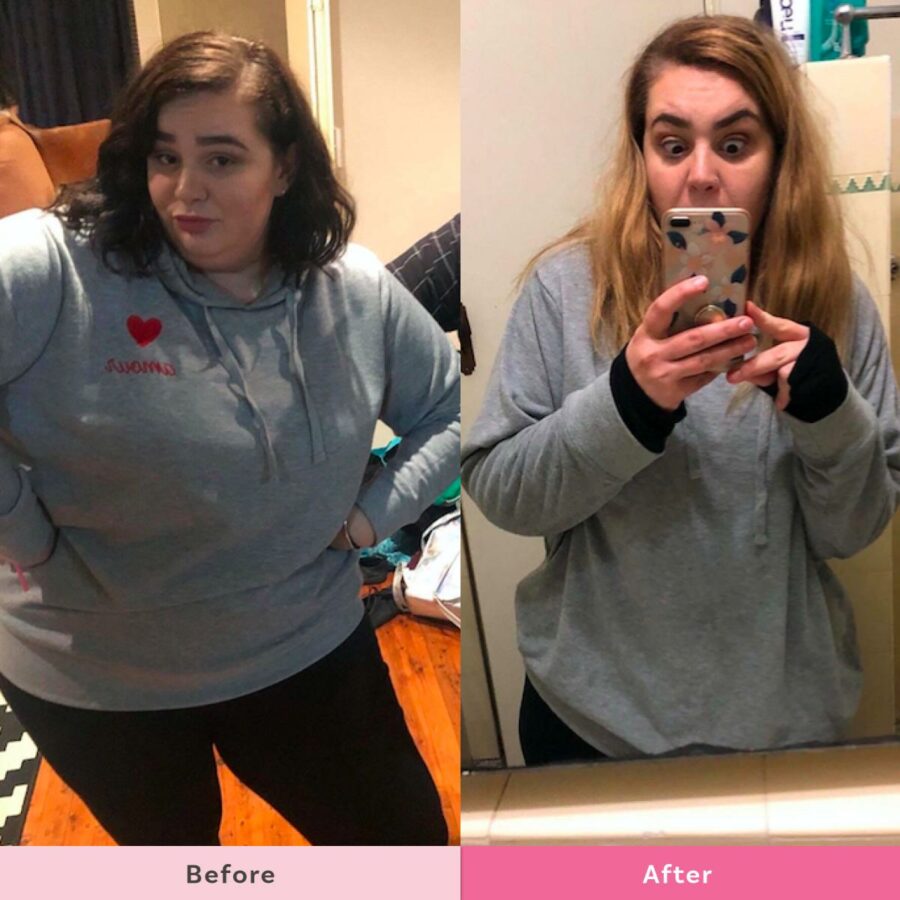 Xanni's Top Tips for staying on track!
Don't let the negative thoughts talk you out of making a change. Who cares what you look like at the gym, trust me, no one is watching you or judging you.
It doesn't matter if you're going to end up with excess skin, your body is going to thank you in so many other ways, TRUST ME!!
Don't punish yourself for slip-ups, they're going to happen, acknowledge them and move past them. Don't say, "I'll start again Monday", start right then and there.
Xanni says "In the past 12 months I have not only lost the weight, but I have lost so much of my previous anxiety and I have gained happiness, energy, healthy coping mechanisms and have been able to become a healthy role model for my little sister".
Are you ready to live your happiest, healthiest, life?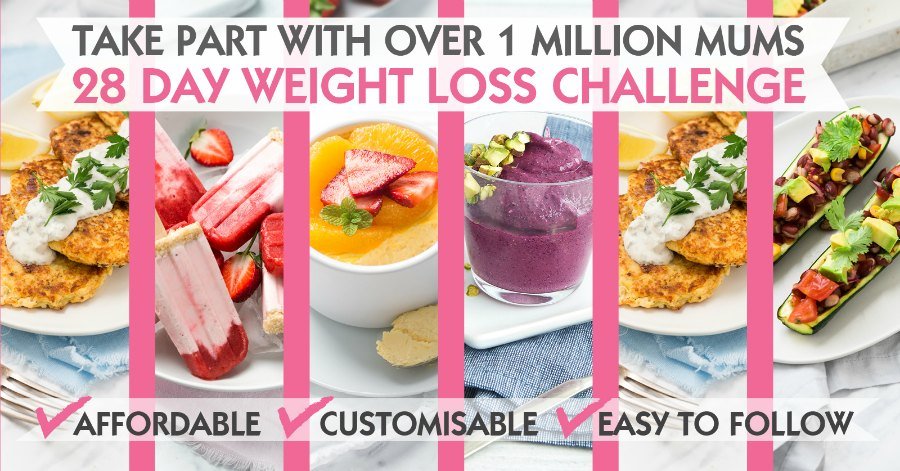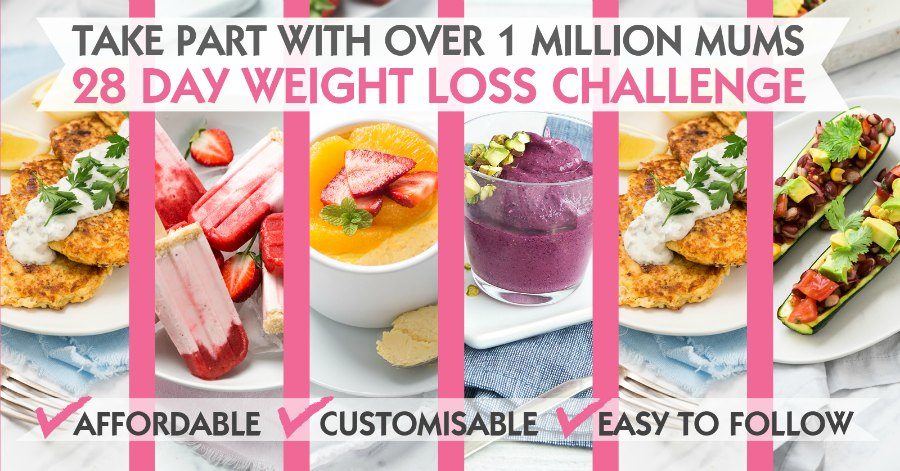 If you are wanting to lose weight and improve your energy – not to mention – help improve your overall health and wellbeing – our 28 Day Weight Loss Challenge is an awesome program to check out.
Our 28 Day Weight Loss Challenge includes:
28 days of at home exercise routines (no gym needed) – with video instruction
Customisable and breastfeeding friendly meal plans (including 7 Day Cleanse)
Time-efficient exercises for busy mums
Challenge combines Pilates exercises with interval and circuit training (HIIT)
Suitable for basic to advanced fitness levels
Home to thousands of EASY-TO-MAKE recipes!
To learn more about our 28 DAY WEIGHT LOSS CHALLENGE CLICK HERE or purchase our breast-feeding friendly Smoothies.