11 ways to meal prep when you have a small freezer
If you want to meal prep but have VERY LITTLE freezer space, you have to get creative!
Many of our meal prep queens on our Healthy Mummy Food Lovers Facebook Page seem to make lots of meals to pop in the freezer. But if you don't have a big (or second) freezer, you might have thought it's not for you.
Well think again! Here are 11 helpful tips for those of us with small freezers that won't fit many containers of pre-made meals inside.
11 ways to meal prep when you have a small freezer
1. Make salads to last a week
Christine Jones shares her advice on making salad for the week – just keep anything 'wet' out of it and add it when ready to serve.
"I do salads in bulk for the week, I make about seven and put them in separate containers. No tomato and no dressing and they would last the full week, just keep them at the back of the fridge."
2. Get breakfast sorted in one session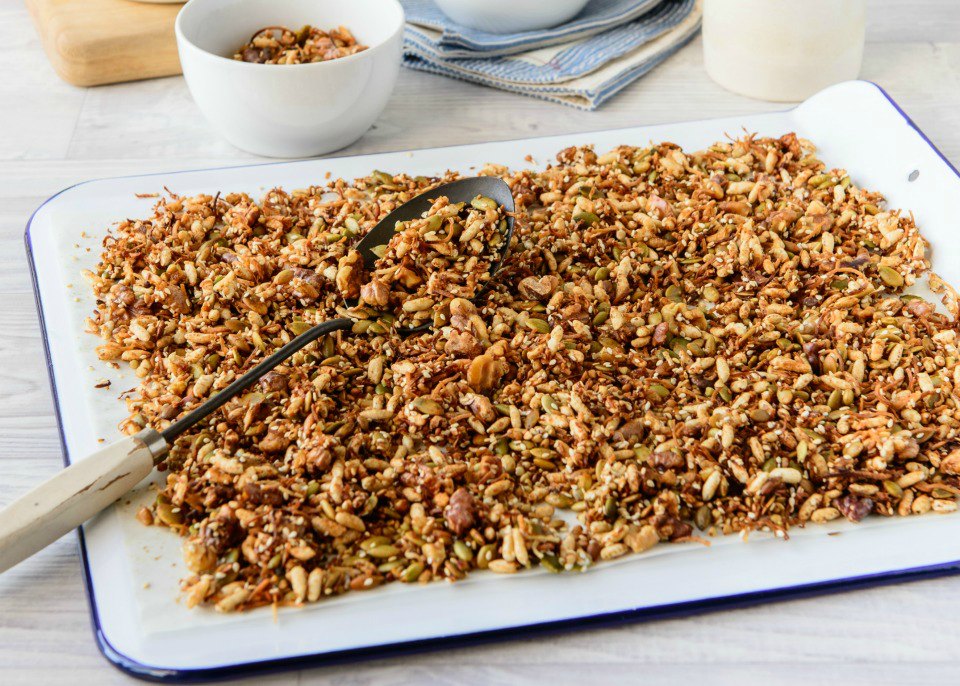 We often don't think of meal prepping for breakfast, but if mornings are busy it can be really helpful to ensure you don't miss a meal.
Try making a batch of Choc Berry Chia Pudding or a some of the Gluten Free Breakfast Granola (pictured above) to keep on hand for the week.
3. Meal prep lunch for the week and store in the fridge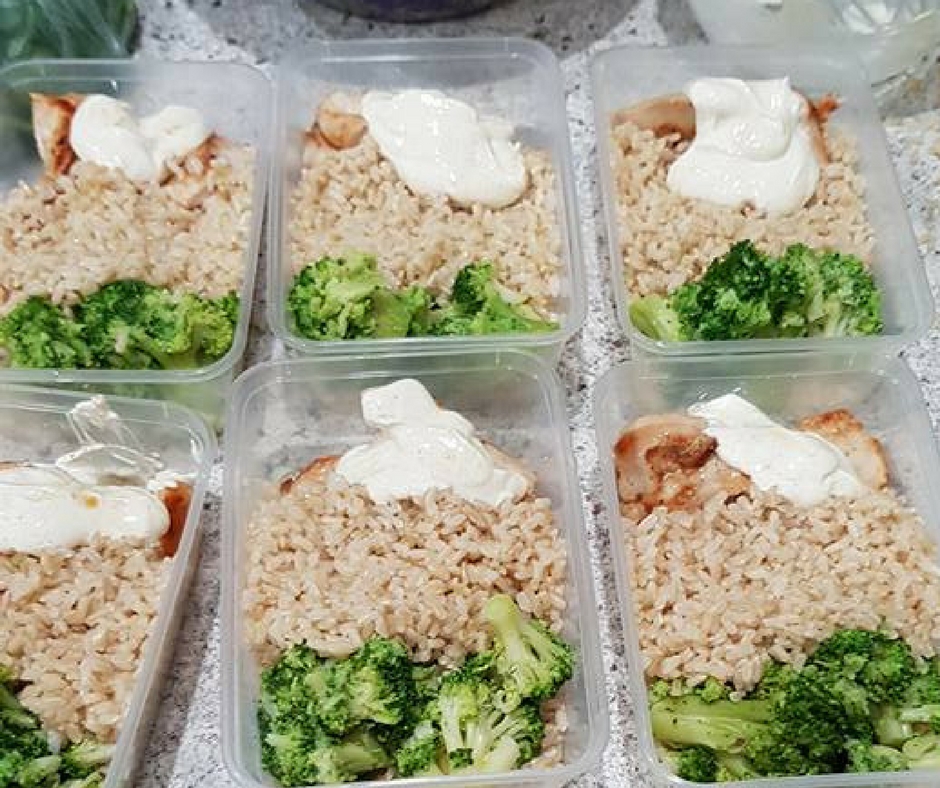 Ebony Featherstone does this, and doesn't it look tasty? You could make one meal for the week, or two and mix it up.
Ebony says, "This is chicken with brown rice cooked in coconut oil with steamed broccoli. The top is yoghurt mixed with cumin, paprika and curry powder."
4. Meal prep snacks for the week and store in the fridge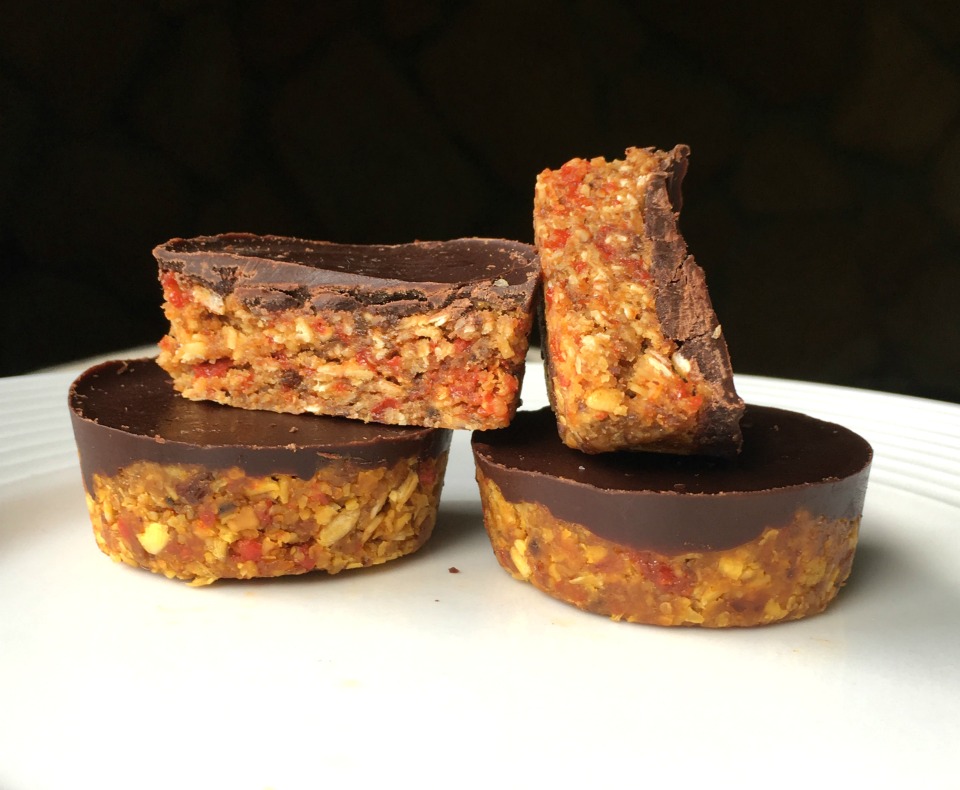 Samantha Lee Gaskin says, "I make Zucchini and Bacon Slice (recipe from the 28 Day Weight Loss Challenge) for my children's lunch boxes for the week."
And Stacey Beale agrees and says,  "‪I have found some of the Healthy Mummy recipes keep really well in the fridge, such as the healthy chocolate Weet-Bix Slice (pictured above) and the chocolate berry peanut bliss cups – these don't take up much room."
5. Meal prep your dry smoothie ingredients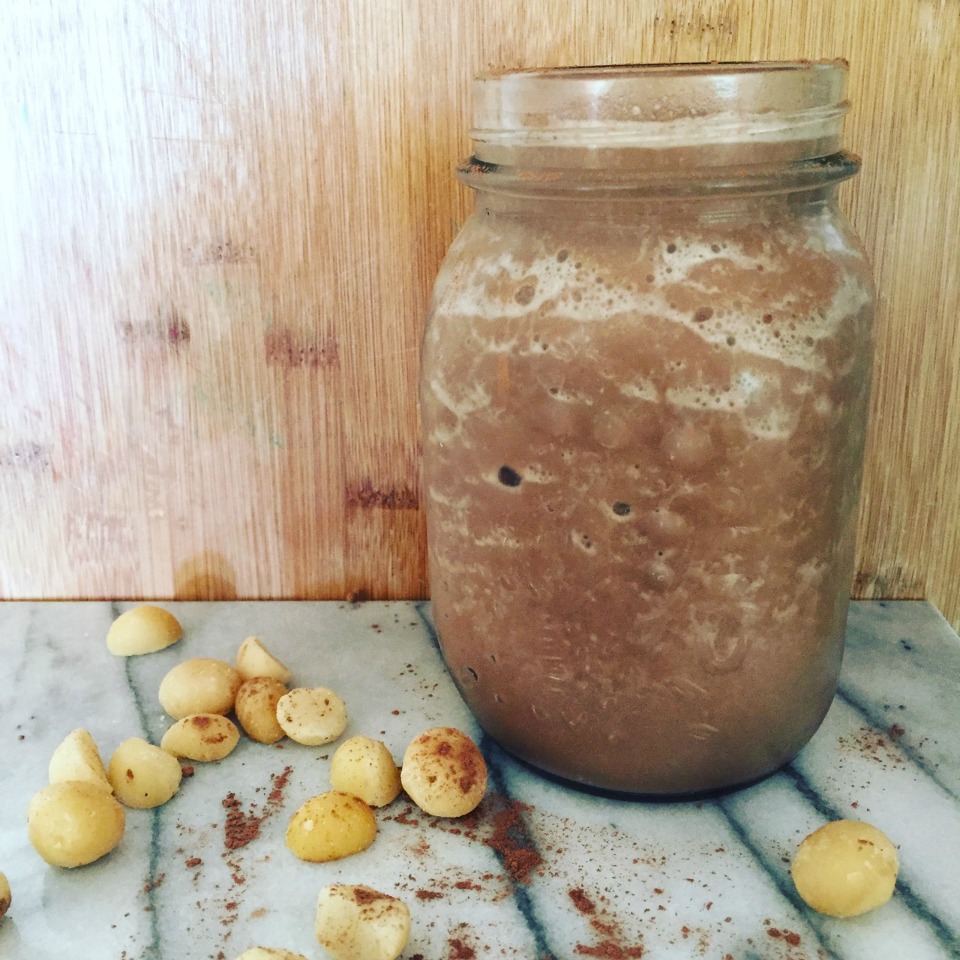 Cassy Browne knows how to make her Healthy Mummy Smoothie even faster.
"I make up ziplock bags of all my dry ingredients for my smoothies (smoothie mix, protein powder, nuts, chia seeds, coconut etc.) so that all I have to do in the mornings is empty it into my blender, then add the milk and fruit/veg."
6. Prep and squash your mince before freezing it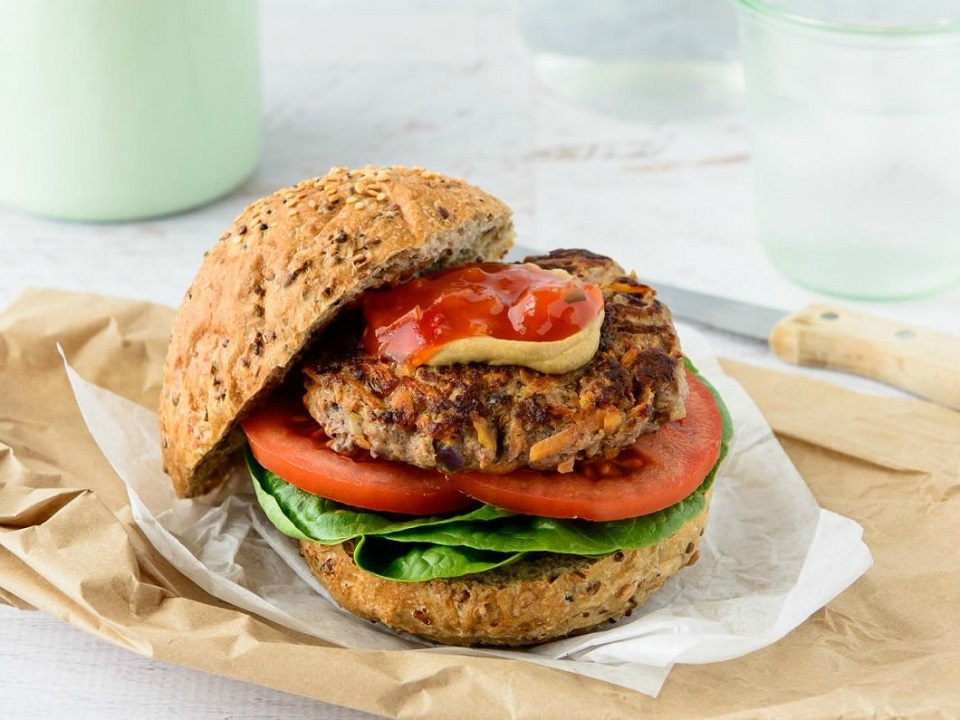 Cassy Browne has shared this great tip. Rather than freezing packets of mince, she takes the meat out of the container first.
'"I make ahead the mixture for burger patties, pop them in a ziplock bag and flatten it out before popping it in the freezer to save space. ‪And this has the added bonus of defrosting quicker too."
This burger is a recipe from the 28 Day Weight Loss Challenge.
7. Use glass jars in the freezer door for rice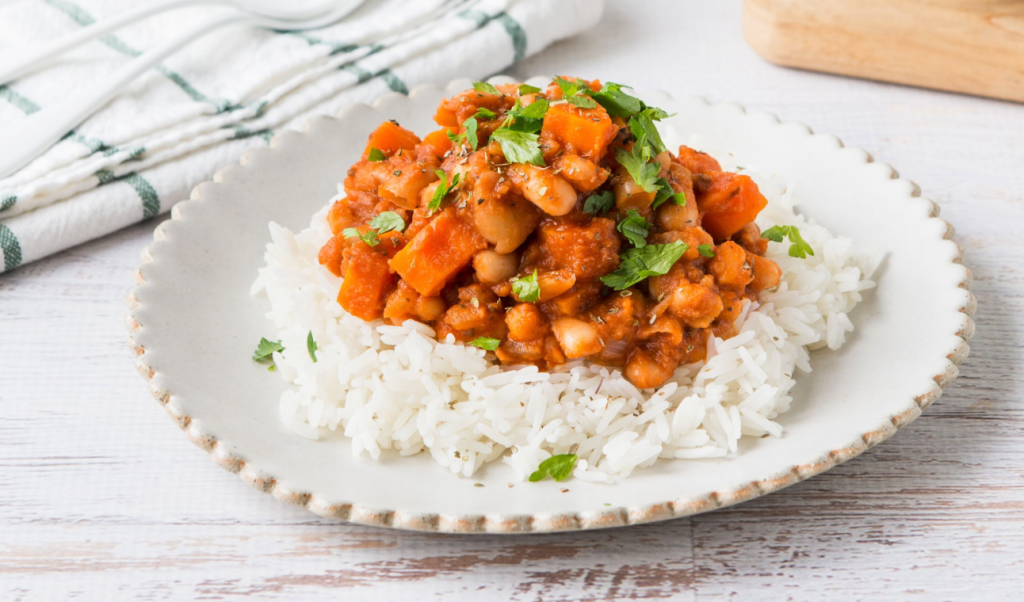 Utilise ALL the space in your freezer, including the door! Cassy Browne does this by cooking up rice and then freezing in individual portions in a jar.
Then you can just defrost in the microwave and reheat until steaming to serve.
8. Flatten your leftovers in ziplock bags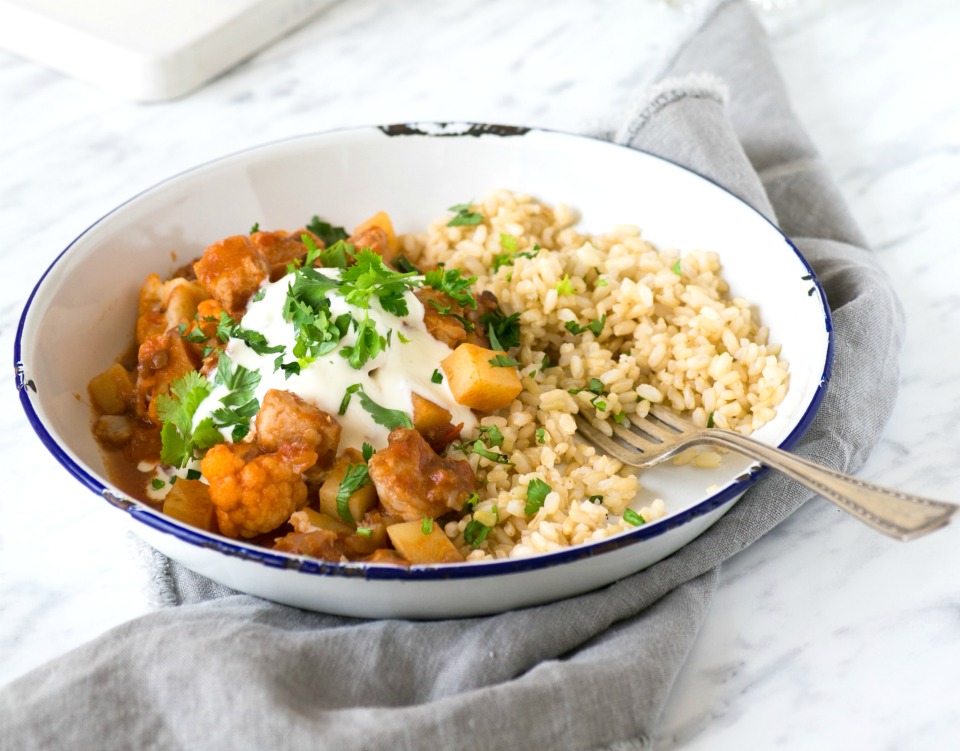 Michelle Scowen always makes double of her family meals so that she can freeze one to use later. But instead of using bulky containers that won't fit in a small freezer,
Michelle says, "I freeze the second one in a labelled ziplock bag, making sure it freezes flat so it stacks easily. I never use the plastic containers as you have all the wasted "air" space in each one, plus they're more expensive than bags."
This is the Red Fish Curry from the 28 Day Weight Loss Challenge.
9. Chop up your meat ready to go before freezing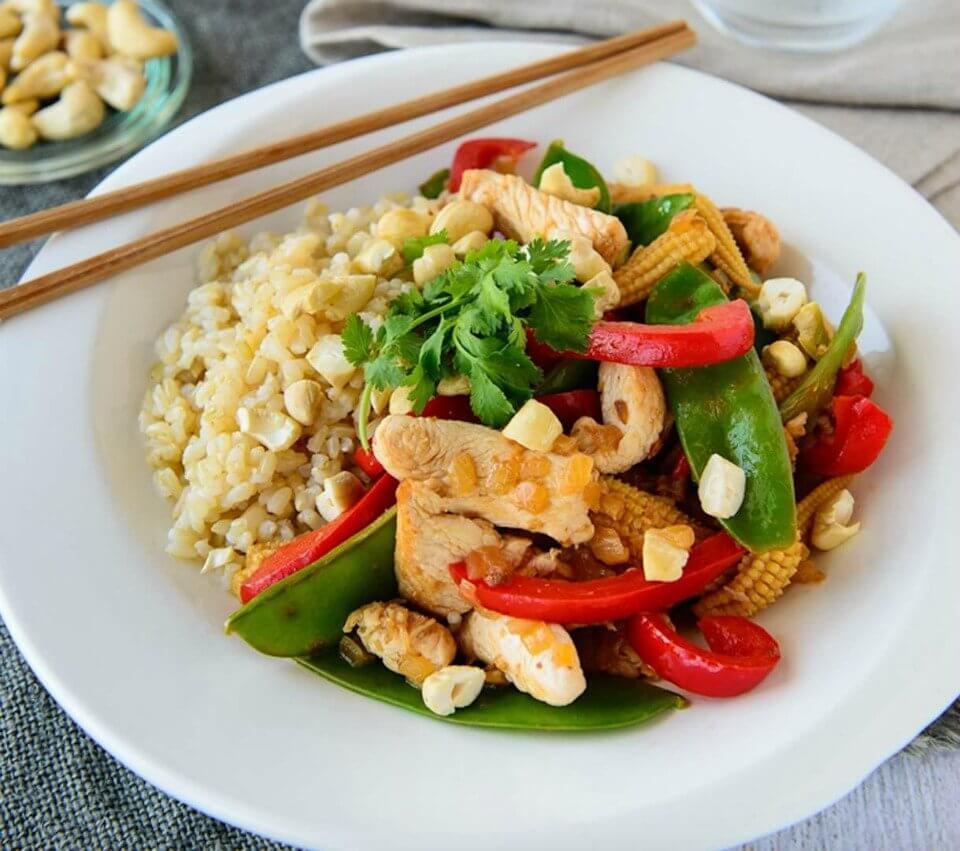 Instead of freezing the bulky packs of steak or chicken breast, try this.
Thea Gibb says, "I cut up all my meat in portions for meals and place them in labelled plastic ziplock bags. Not only does it save time on the night, but I don't have to wash a cutting board that has had raw meat on it every night. 
"Then you can just grab a bag of chopped up chicken ready to make your healthy stir fry."
This one is a Lemon Chicken Stir Fry from the 28 Day Weight Loss Challenge.
10. Just cook and freeze the main component of the meal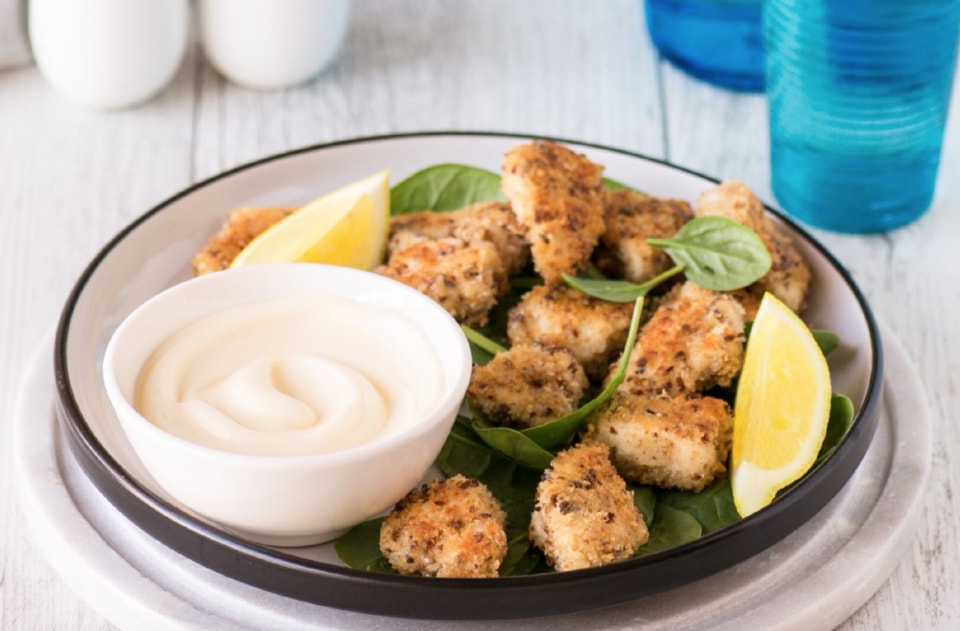 Haven't got space to freeze a whole meal? Why not just make and freeze the main element of it? Shayla Kuczer does this when she's making things like chicken schnitzels which can be frozen.
"Then they just need to be partly defrosted and placed straight into the oven for 30 mins or until cooked through, eat with quick salad or steamed veggies."
Try our Homemade Chicken Nuggets for this tip.
11. Make a triple batch of one key meal component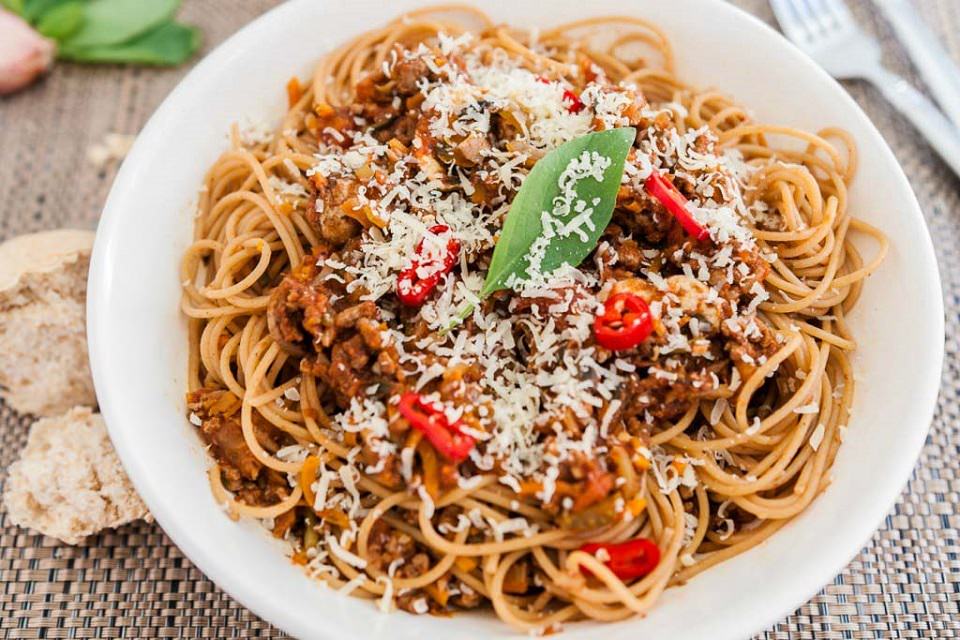 Us mums love a good bolognese (especially with all those hidden veggies), and it's so versatile to turn into other meals. Try making a huge portion of bolognese (the slow cooker is great for this) like Stacey Beale does.
Stacey says, "I make a kilo of mince into bolognese with lots of veggies and tomatoes and that is enough for 3 meals for 2 adults and 2 kids. 
"We have it with pasta one night, then next time I add peas and make a pumpkin and sweet potato mash to make it a shepherd's pie. Another time I'll use it as the base for a lasagne (adding some kidney beans to stretch it if needed) or it can also be made into a pasta bake."
As if this isn't enough ideas for your bolognese, we've got more HERE.
For more MEAL PREP tips – download our FREE meal prep guide + recipes.