These mega mums look incredible after focusing on their health
We love it when our mums share their incredible weight loss successes with us after deciding to focus on their health and sign up for the 28 Day Weight Loss Challenge.
The difference in their bodies but also their confidence is amazing to see. Who knows, you may be inspiration for someone else, who like you, wants to make a change.
Check out some of these mums and their transformations below…
7 amazing weight loss success stories
Amanda Grace has lost 38.8kg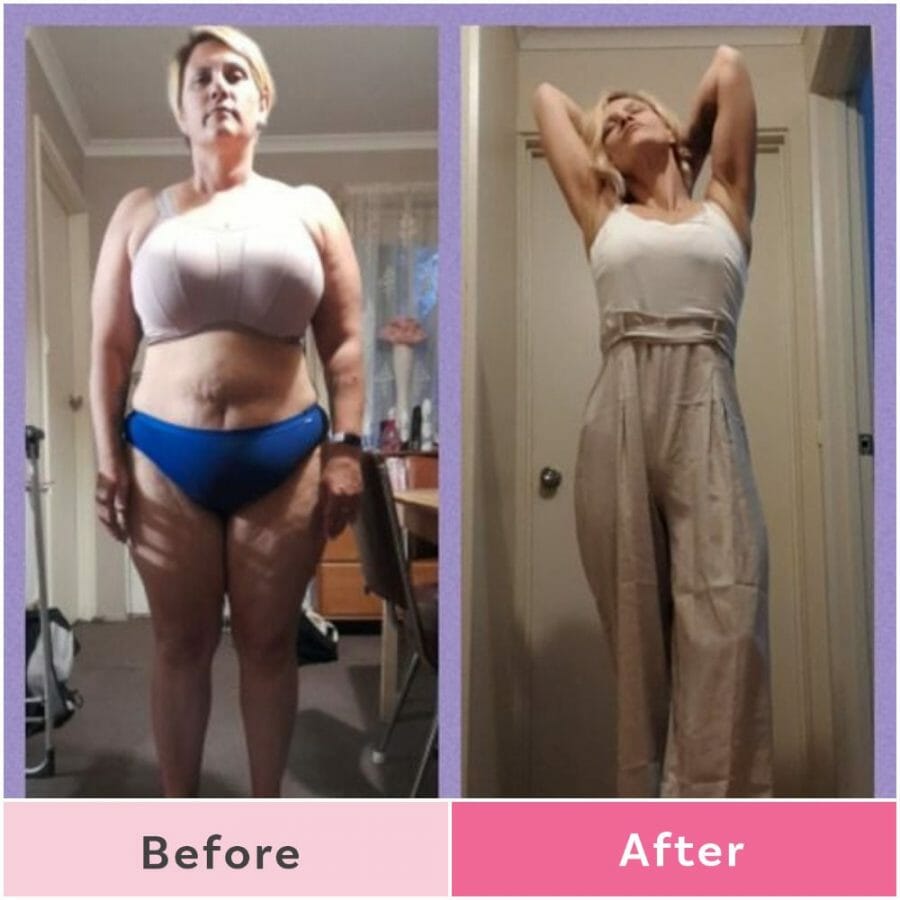 Amanda says, "From frumpy and depressed couch potato to feeling completely empowered and full of life.
"I've lost 38.8 kg since November 2020 I have so much energy and absolutely feel fabulous in my skin .
"Taking a chance on me changed my life for the better jumping on board as a healthy mummy member was the best thing I've ever done for me it empowered me to take control of my life and change so many areas of my life."
Brooke Boulden has lost 25kg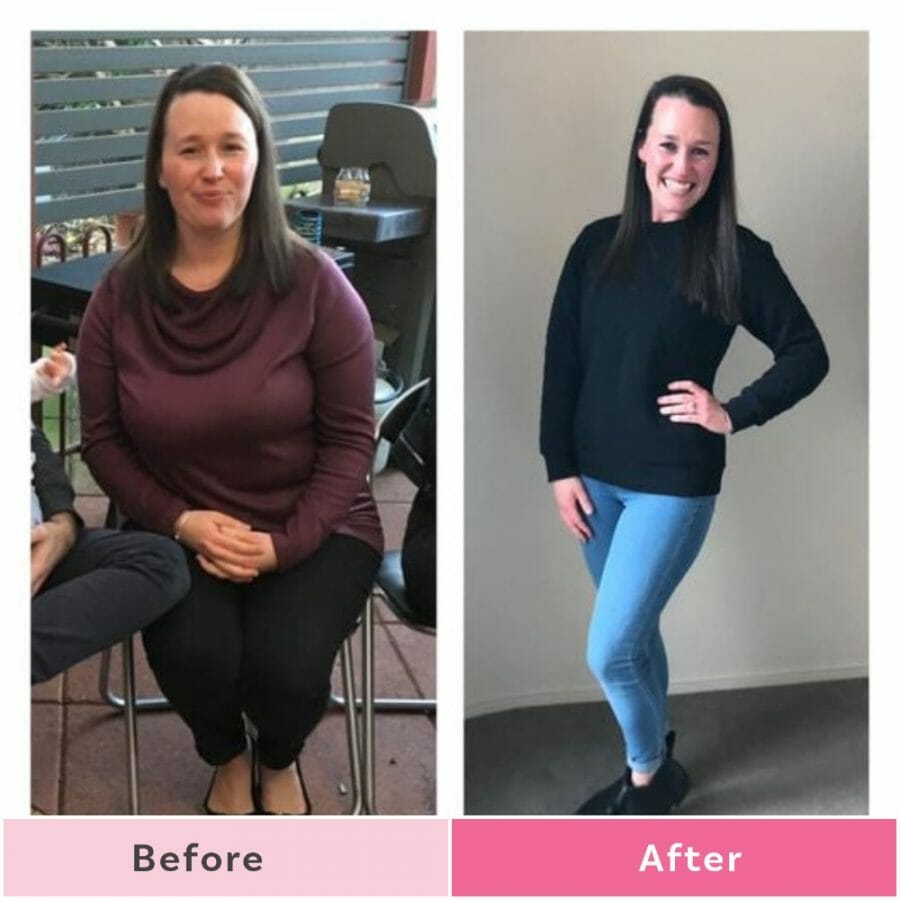 It's only taken Brook 26 months to lose 25kg.
"The left photo, I was at my heaviest, unhealthy, exhausted, embarrassed and extremely uncomfortable wearing those black jeans.
"The right photo, I am resilient, confident, healthy, strong, energised, comfortable and love those blue skinny jeans  I may not be at my goal, but I am exceedingly proud of my progress.
"Make a decision today that your future self will be thankful for. You can do anything you put your mind too."
Chelsea Dixon has lost over 60kg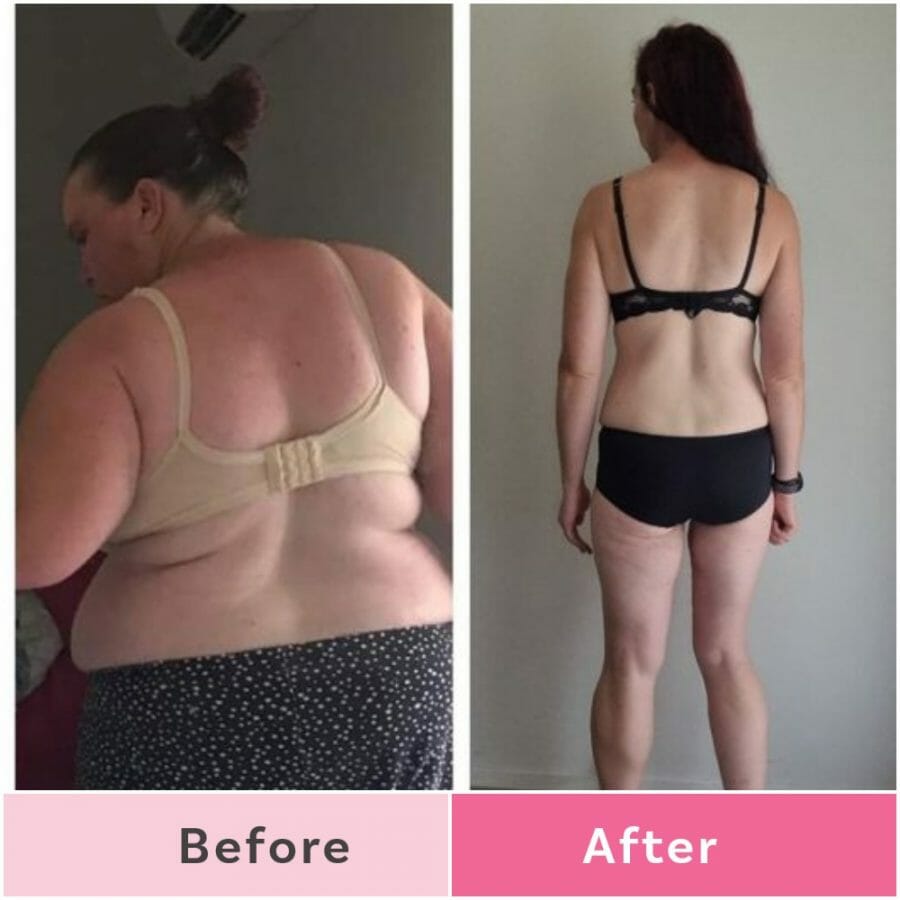 Chelsea says, "Today I chose to reflect on my back as it's something I tend to miss as I don't see it daily… It's also the 1st part of my body that I was proud of the changes…
"This is two years and six months of consistently living a healthy lifestyle through Healthy Mummy..
I've gone from a couch potato mum of 4 with no energy to living my life to its full potential, feeling confident most days, having a I can do attitude.
"Over 60kg gone in 14 months and I've maintained weight loss for 14 months. I've gone from a size 22-24 down to a 8-10."
Hannah Pech has lost 35kg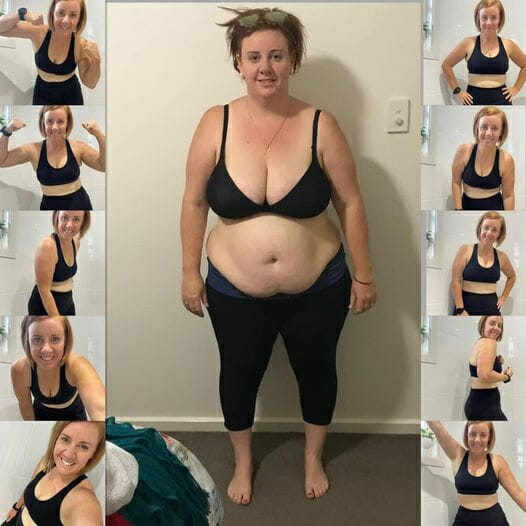 Hannah says, "An angle, a tuck, a pose, a perspective. Lighting, time of the month, type of clothing. Makeup, tan, bra type.
"All visual influences on a photo taken in a second that forms an opinion on how we look. A brilliant tool to measure change in our body's composition over time but also a very surface level measure of HEALTH!
"I'm so proud of the visual representation I can see when I look back at photos of where I began. A place I chose to make a change and build a new healthier version of myself.
"These photos don't show what's changed inside. These are the ones that really make a difference!"
Manuela Bu says stay on track and you will succeed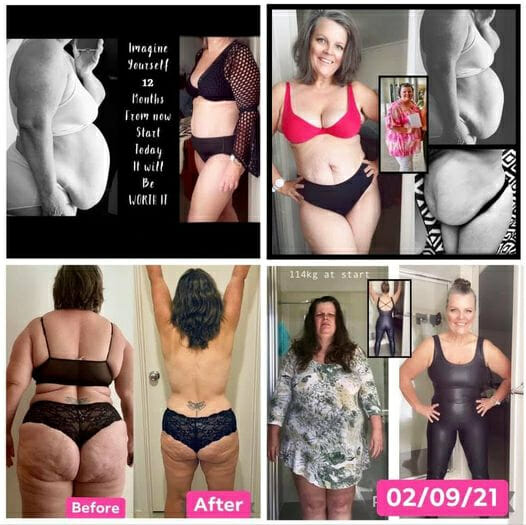 Manuela says, "My weight loss journey from all sides! It doesn't happen over night, but it will happen
"Eat healthy, do you steps / move move move your body, exercise and drink your water
"There's no quick fix, no magic pill either…… you need to do the work to get the results."
Jemma Probert says she's no longer embarrassed of her body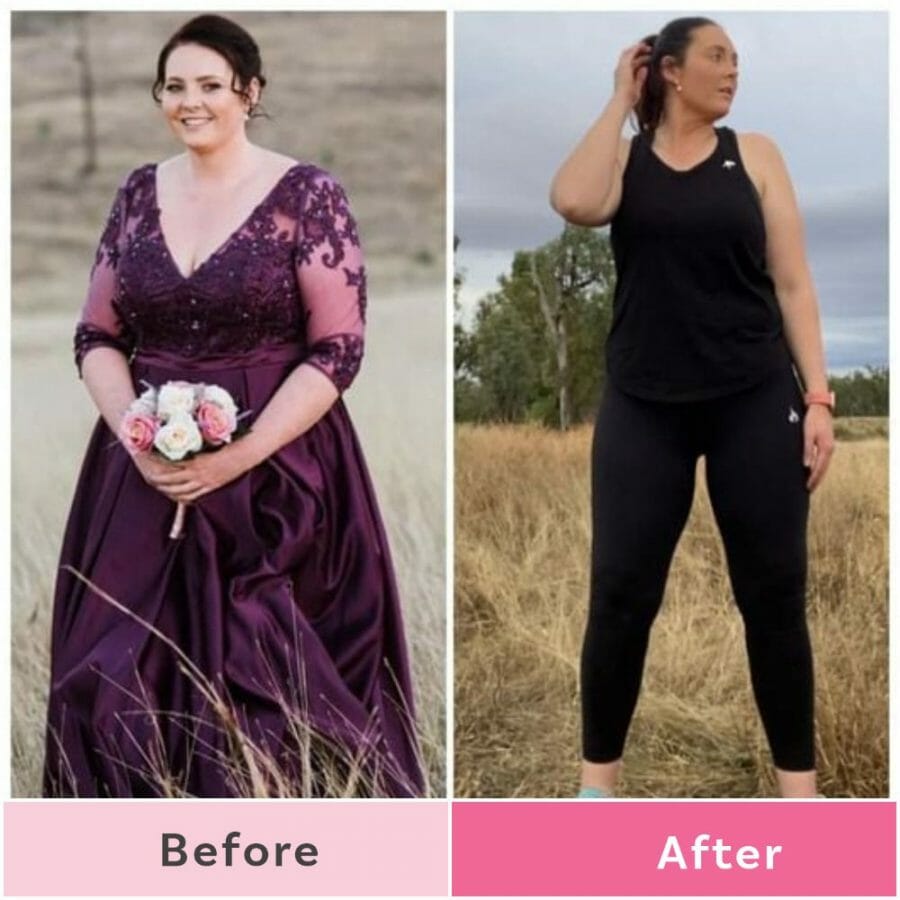 Jemma says, "️I was at my best friend's wedding at the end of 2019 and I felt so ugly and embarrassed that I didn't want to take pictures ect but I did because it's her day and I wanted to make it special for her.
"Looking back now I am no longer that embarrassed person and I definitely no longer feel ugly. Women are strong and very resilient so together we can do this ladies and kick those old habits to the curb."
Melanie Phillips is feeling confident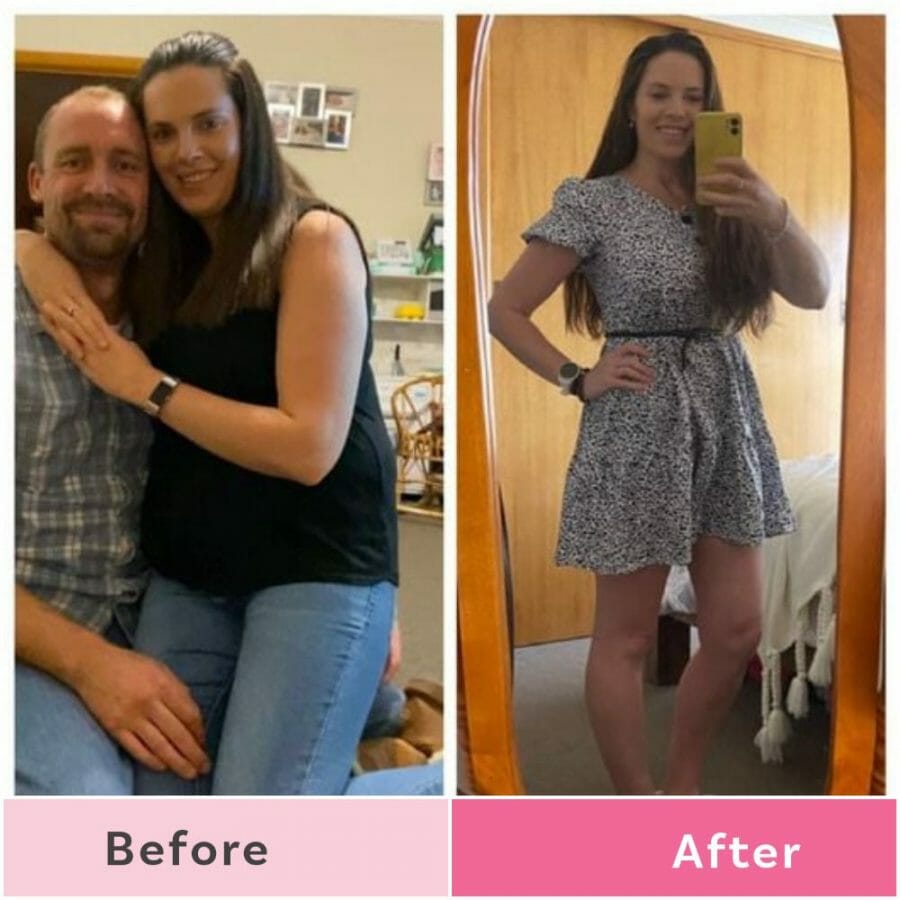 Melanie says, "In just over a year I've transformed myself from uncomfortable to confident the meal plans and workouts, smoothies and hard work and determination.
"I'm getting married next year so I'm more determined than ever to reach my goals. Thanks for creating such a realistic program."


Are you ready to kick-start your weight loss?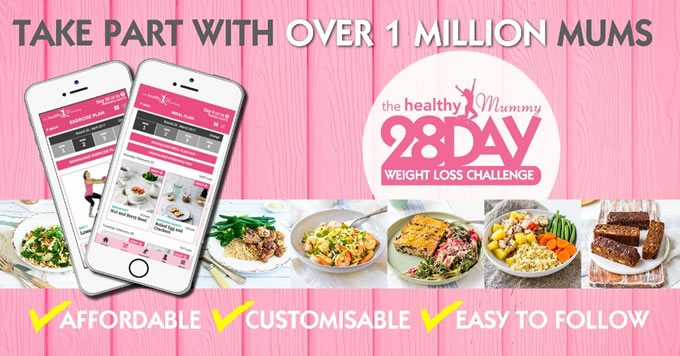 Want to shift your weight but feel like you have NO TIME in your day to exercise and eat healthily?
That's where the Healthy Mummy's 28 Day Weight Loss Challenge can help.
What do you get? You get access to:
28 days of at home exercise routines (no gym needed) – with video instruction
Customisable and breastfeeding friendly meal plans
Time-efficient exercises for busy mums – under 30 mins
Challenge combines Pilates exercises with interval and circuit training (HIIT)
Suitable for basic to advanced fitness levels.
Home to thousands of EASY-TO-MAKE recipes.
Find out more about joining the 28 Day Weight Loss Challenge.